Enjoy the use of an indoor and outdoor swimming pool, fitness centre and on-site spa when staying at the Four Seasons Hotel Shenzhen. This luxurious hotel offers complimentary Wi-Fi and wired internet throughout the hotel, including the fitness centre. This hotel also offers a beauty salon, meeting facilities and a tour desk. Enjoy the added convenience of free on-site parking.
This hotel accommodates business and leisure travellers looking to explore Shenzhen or who have meetings in the local area. Four Seasons Hotel Shenzhen provide you with a complimentary airport shuttle, family rooms, non smoking rooms, as a few of their top class facilities and amenities you can enjoy during your stay.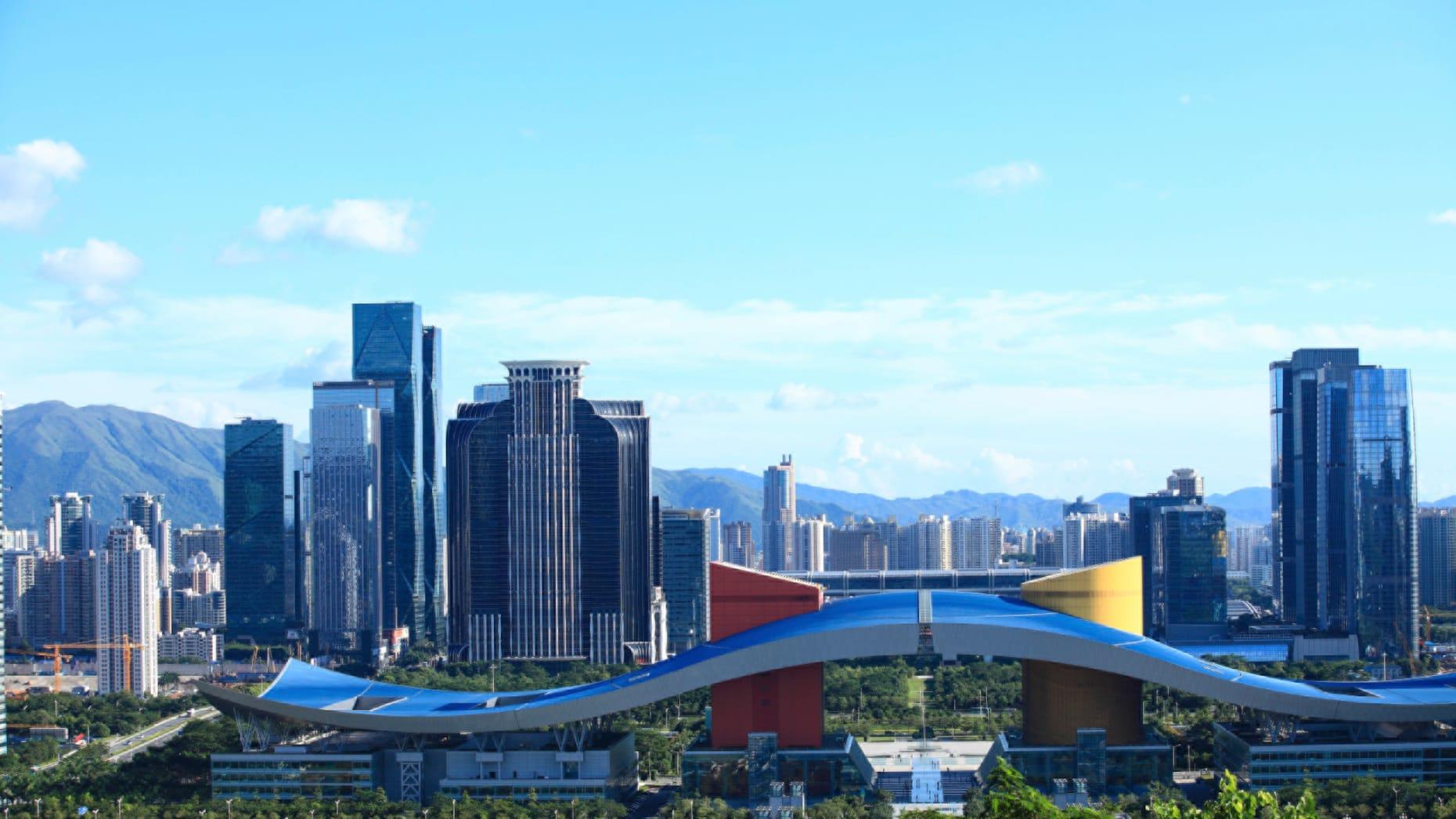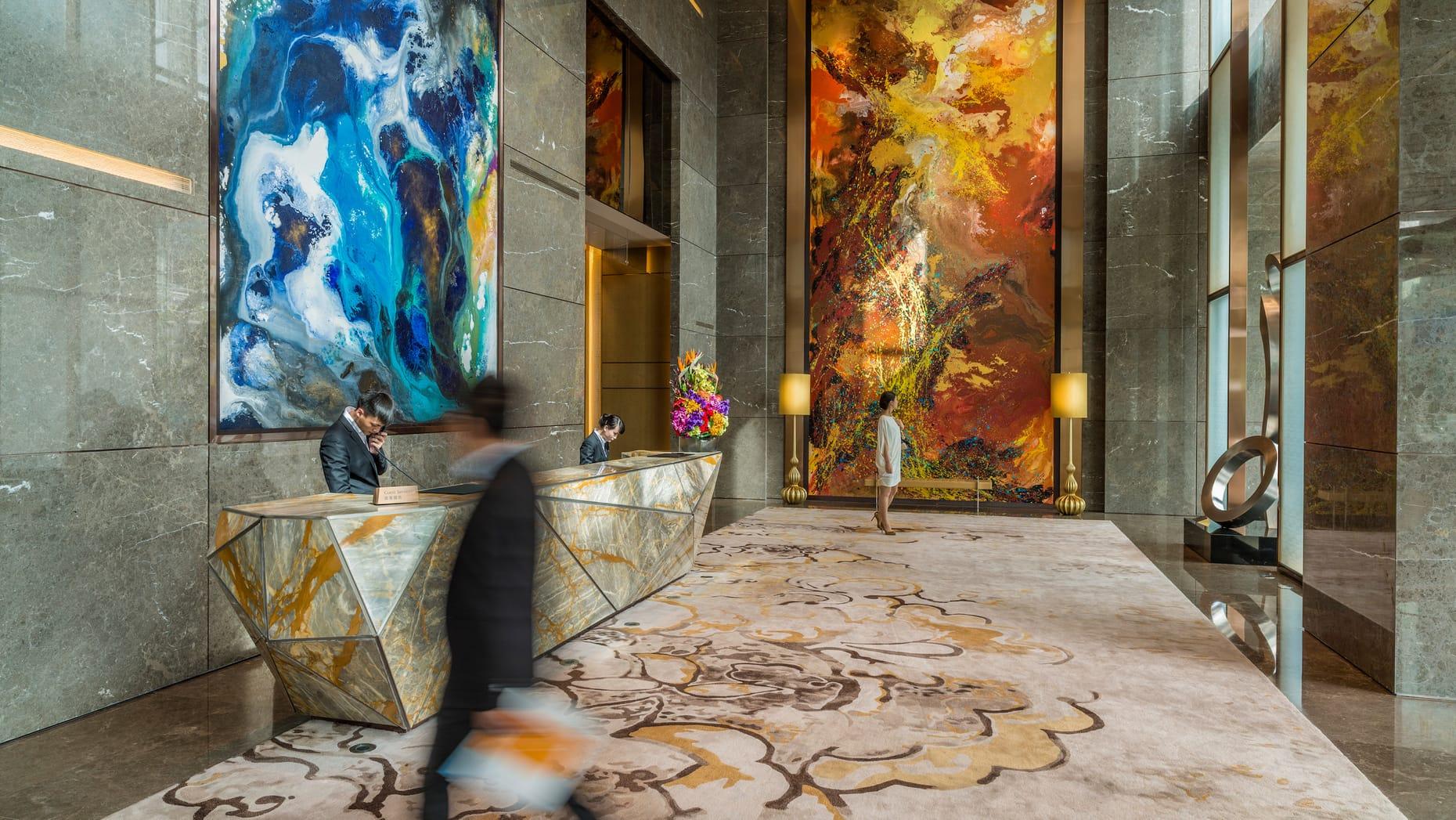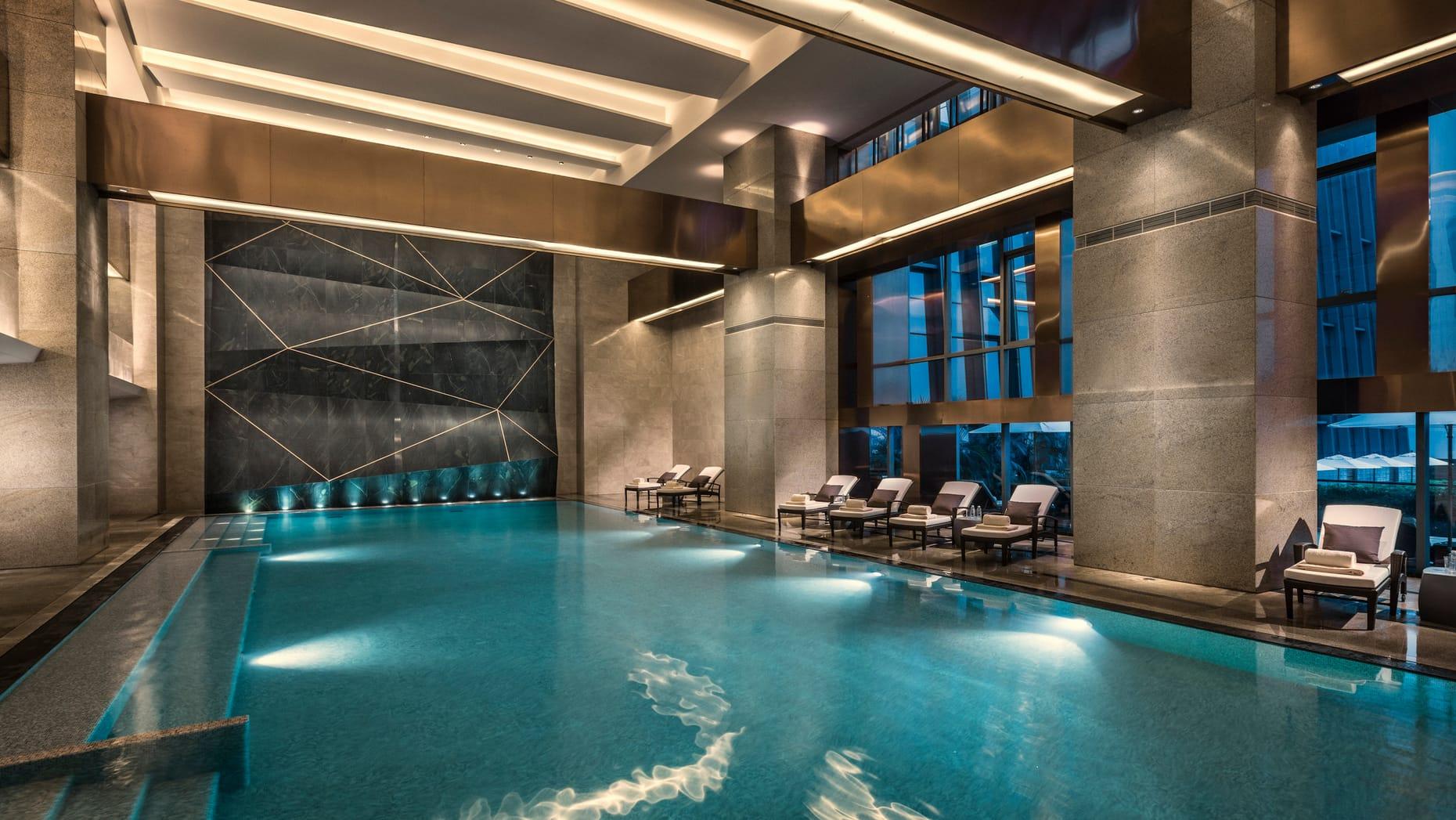 Why You Should Go There
Whether travelling for business or pleasure, you will enjoy the ideal location the Four Seasons Hotel Shenzhen provides. It is within nineteen kilometres of some of the top attractions, including Hong Kong Xintian Dafu House, Shenzhen Museum, Shenzhen Diwang Mansion, Shenzhen International Trade Centre, He Xiangning Art Museum, Shenzhen Art Museum, Fairy Lake Botanical Gardens, the Tomb of the Young Song Emperor and Chiwan Left Fort. Guest staying at this luxurious hotel can choose from three on-site restaurants offering modern settings and delicious freshly-prepared cuisine.
In addition to the central location and choice of on-site restaurants, the hotel also offers the added convenience of a twenty four hour front desk with private check in and check out facilities. There is a tour desk, concierge service, currency exchange services and an on-site ATM Machine. The indoor swimming pool offers year round swimming to all ages, while the outdoor swimming pool provides sun loungers and beach chairs, a chance to cool off on a hot summer's day. There is a fitness centre and spa offering a hot tub, jacuzzi and sauna.
Accommodation
You are guaranteed to find the best guest accommodation to meet your needs with more than two hundred and sixty six guest rooms and suites to choose from at Four Seasons Hotel Shenzhen.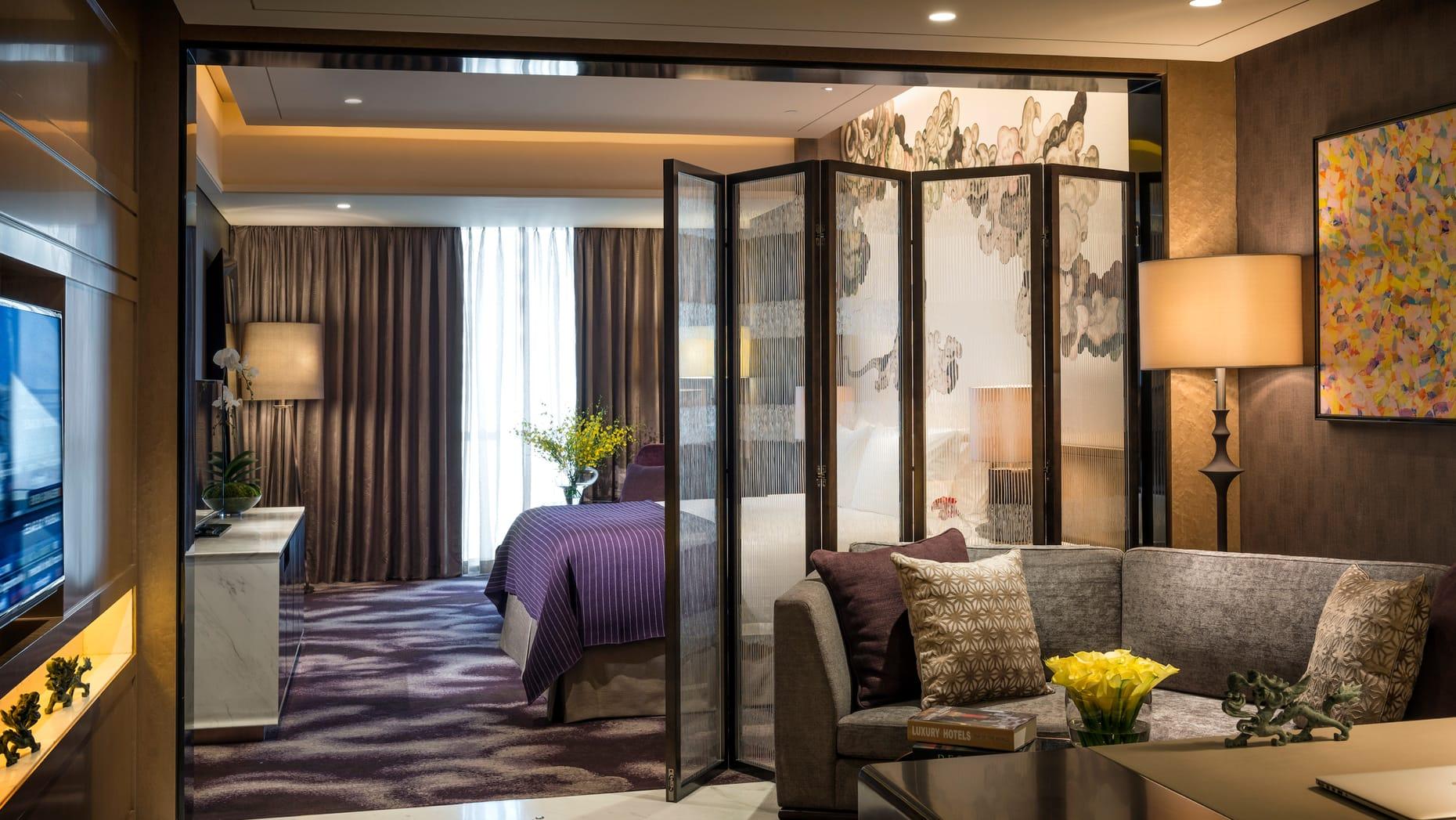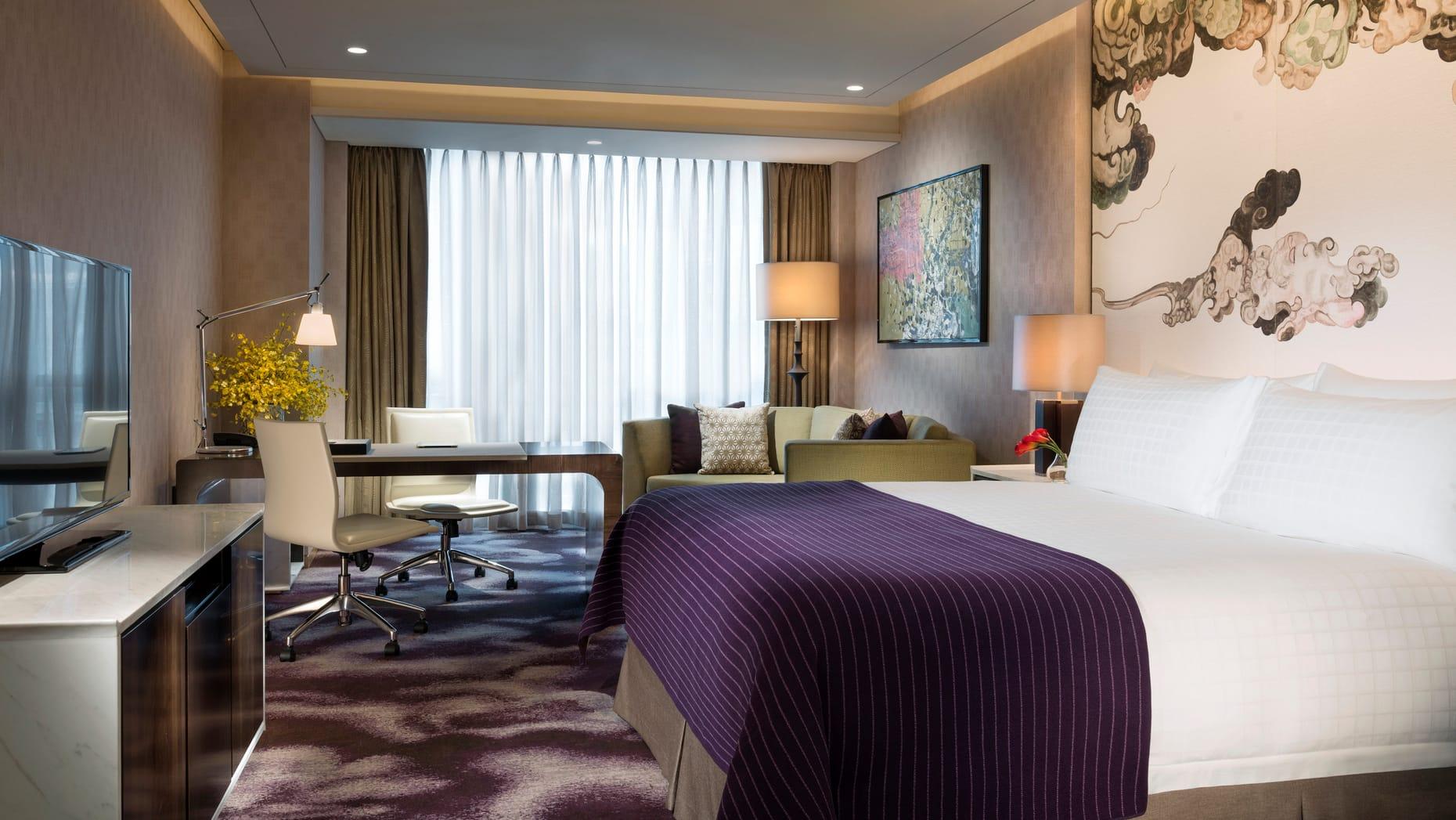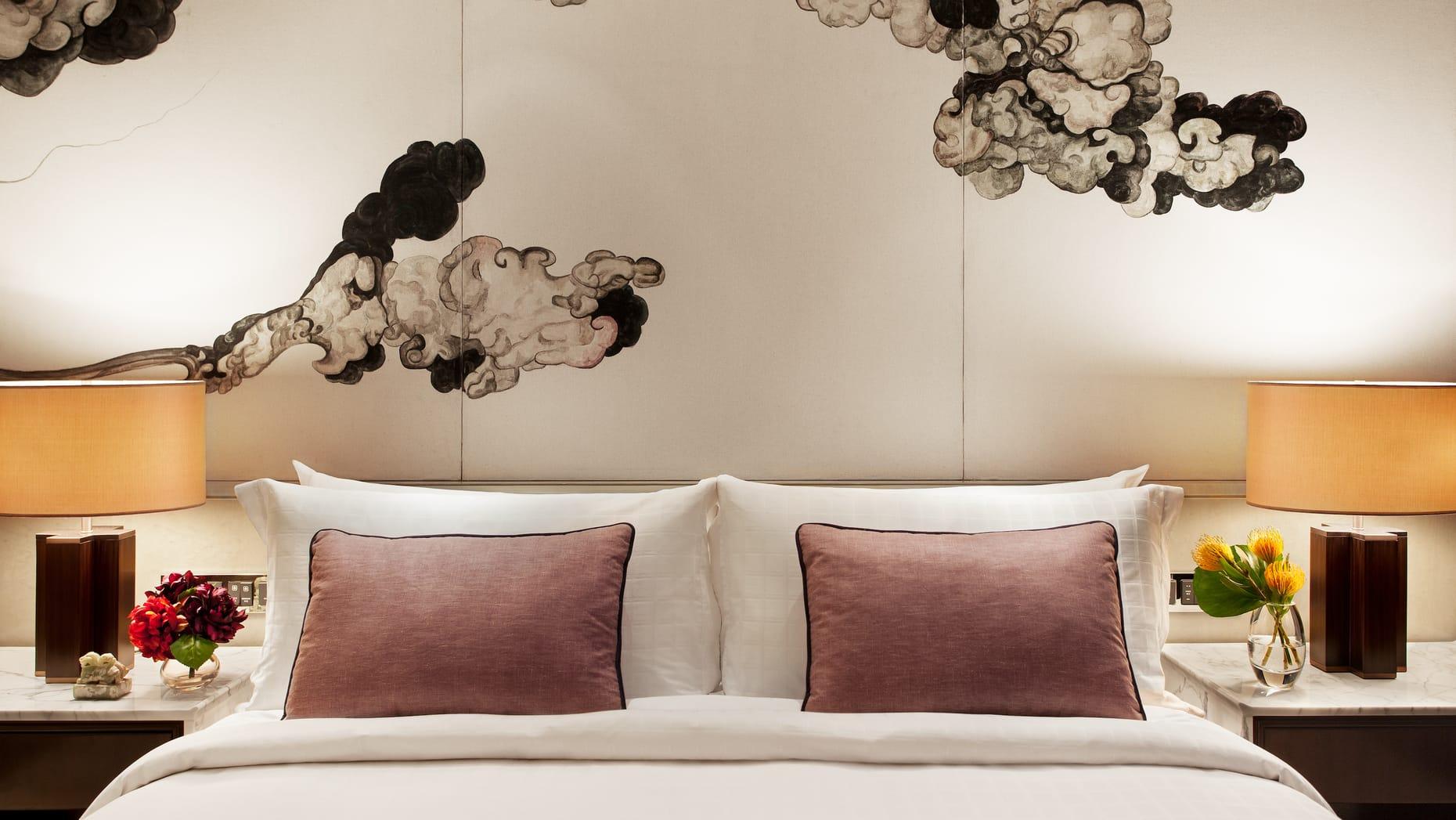 The deluxe king room is forty square metres offering air conditioning and en-suite bathroom. This double room also offers a mini bar, television and coffee machine. The premier king room spans over forty six square metres, complete with air conditioning, en-suite bathroom, mini bar and coffee machine, while the Executive King Suite provides you with sixty eight metres of air conditioned space. The suite offers an en-suite bathroom with bath and shower, a mini bar and television with cable channels. The ultimate when it comes to space is the Presidential Suite that spans over four hundred and seventy five square metres with air conditioning and bathroom. It offers four beds, making it ideal for small groups or a family.
Executive Club Lounge and Kids Club
Four Seasons Hotel Shenzhen does offer an executive club lounge, unfortunately they do not offer a Kids Club.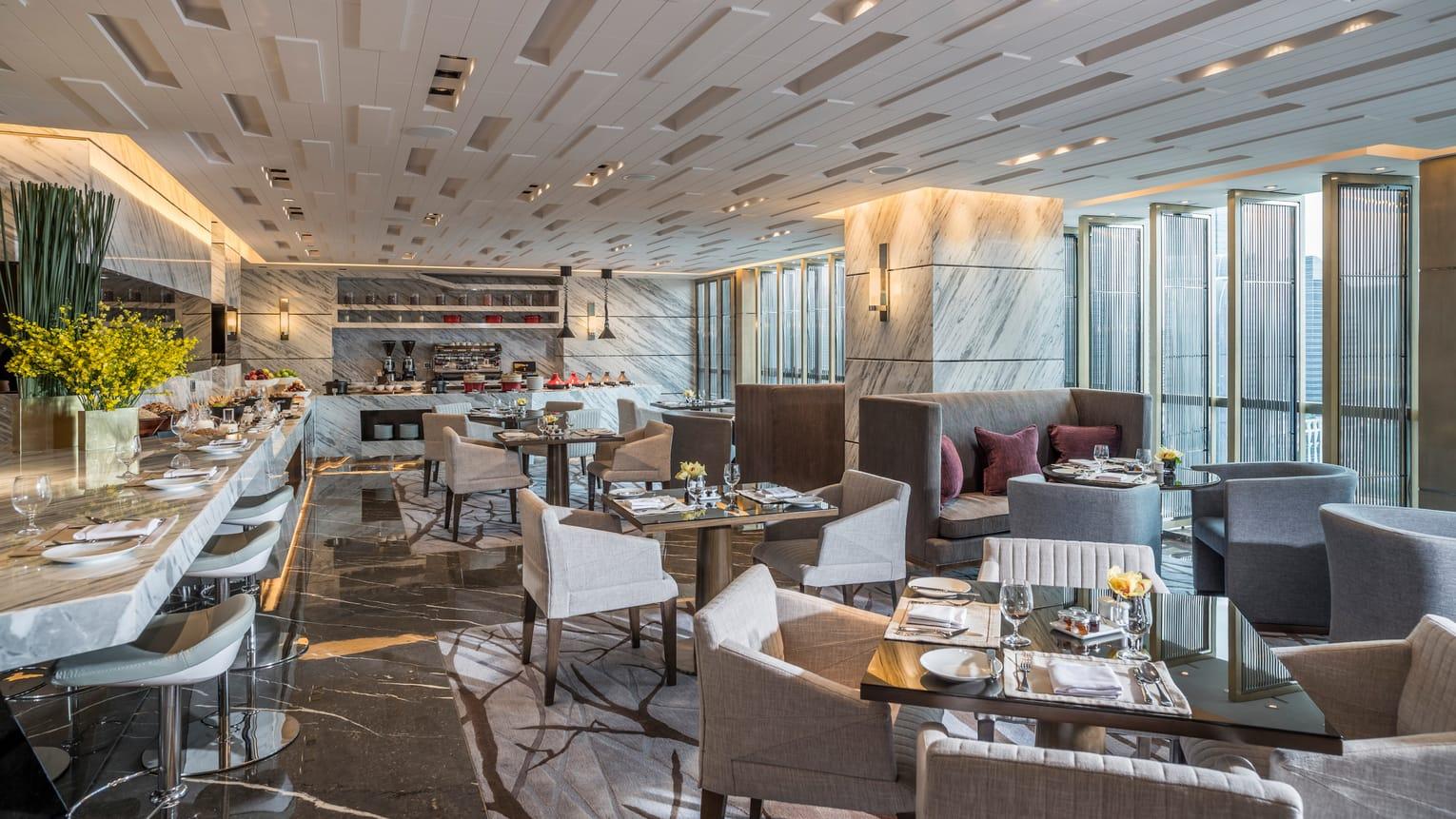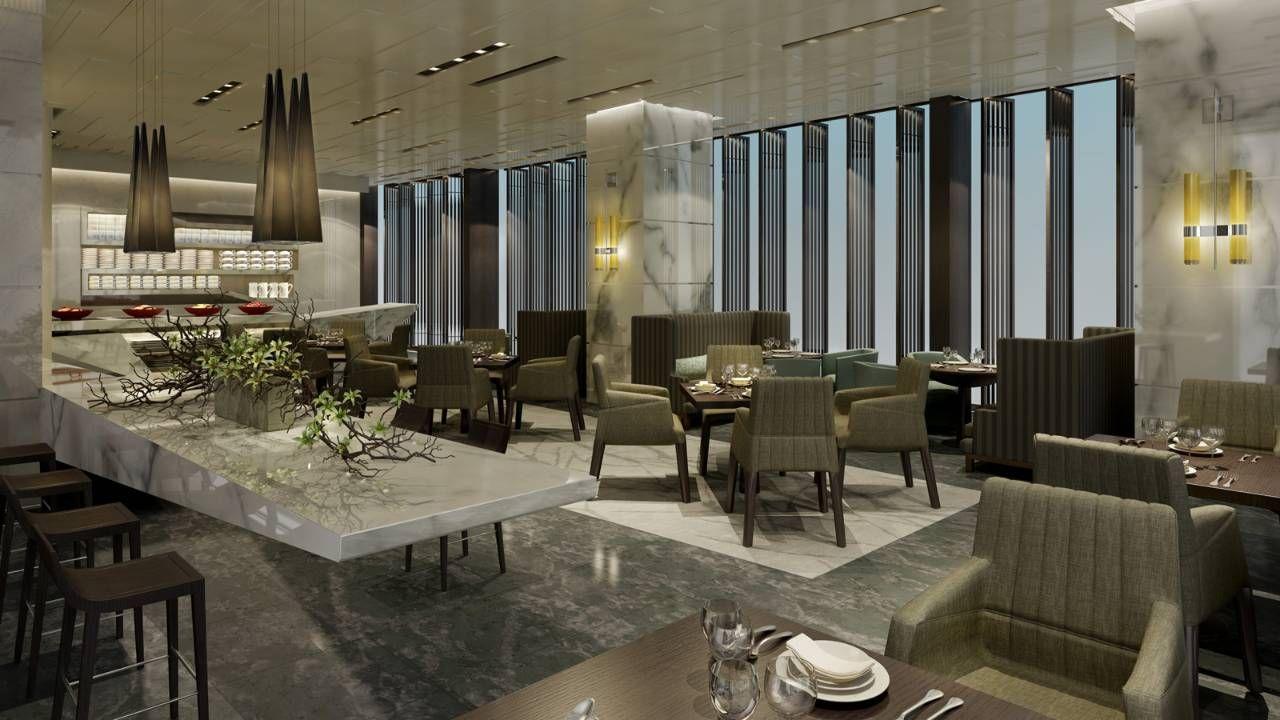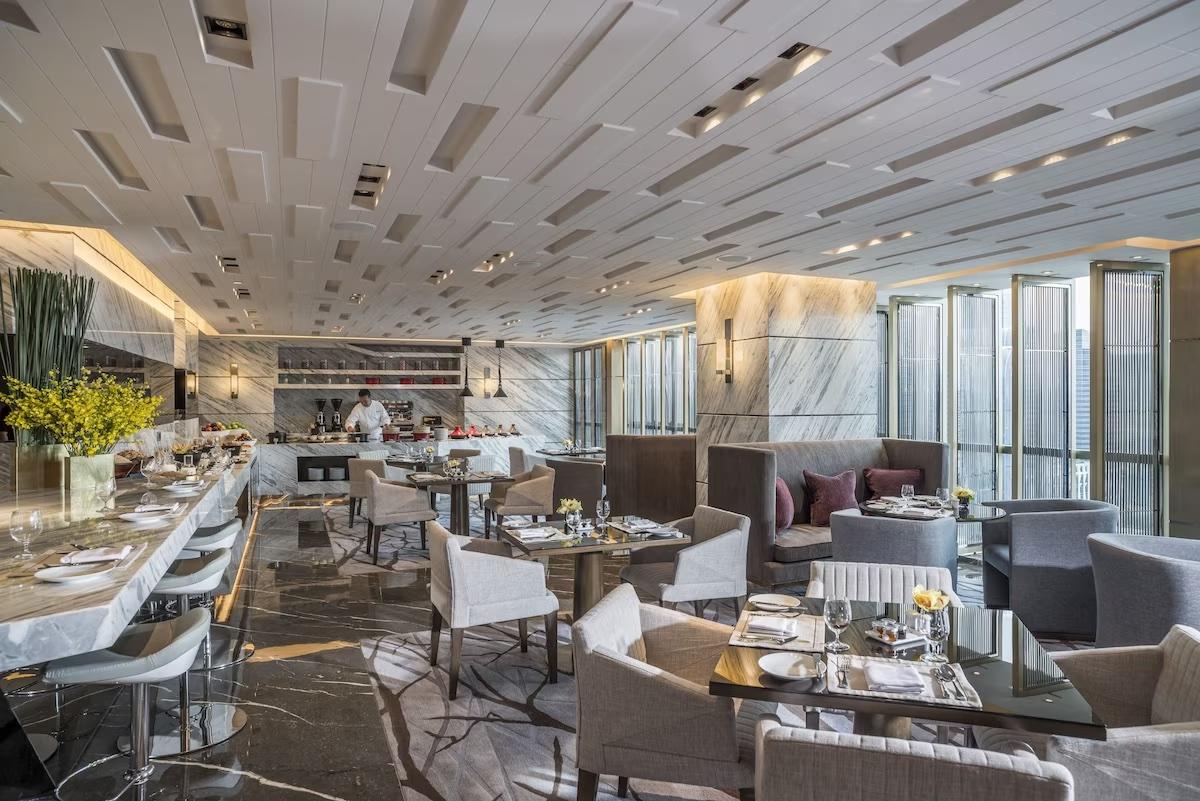 The executive club lounge at the Four Seasons Hotel Shenzhen can be found on the twenty ninth floor. This executive club lounge opens daily from 6.30am to 11pm offering excellent privileges. You can read about their Executive Club Lounge by clicking on the button.
Four Seasons Hotel Shenzhen Executive Club Lounge