The Jumeirah Mina A'Salam hotel is only two minutes from the beach. This hotel was completely refurbished in 2015 offering the ultimate in beach front accommodation with a fitness centre, landscaped garden and bar. Guests enjoy the convenience of a twenty four hour reception desk, choice of restaurants, outdoor pool and complimentary access to the popular Wild Wadi Waterpark. The guest rooms and suites re spacious with private balconies and authentic Arabian décor and design.
This luxurious boutique hotel has an on-site theatre, private beach, tennis, water sports, golf and the opportunity to take advantage of a luxury yacht charter. It is ideally location with Burj Al Arab Tower only seven hundred metres away and the hotel offers free shuttle services to Jumeirah Al Naseem, Jumeirah Al Qasr and Wild Wadi Waterpark.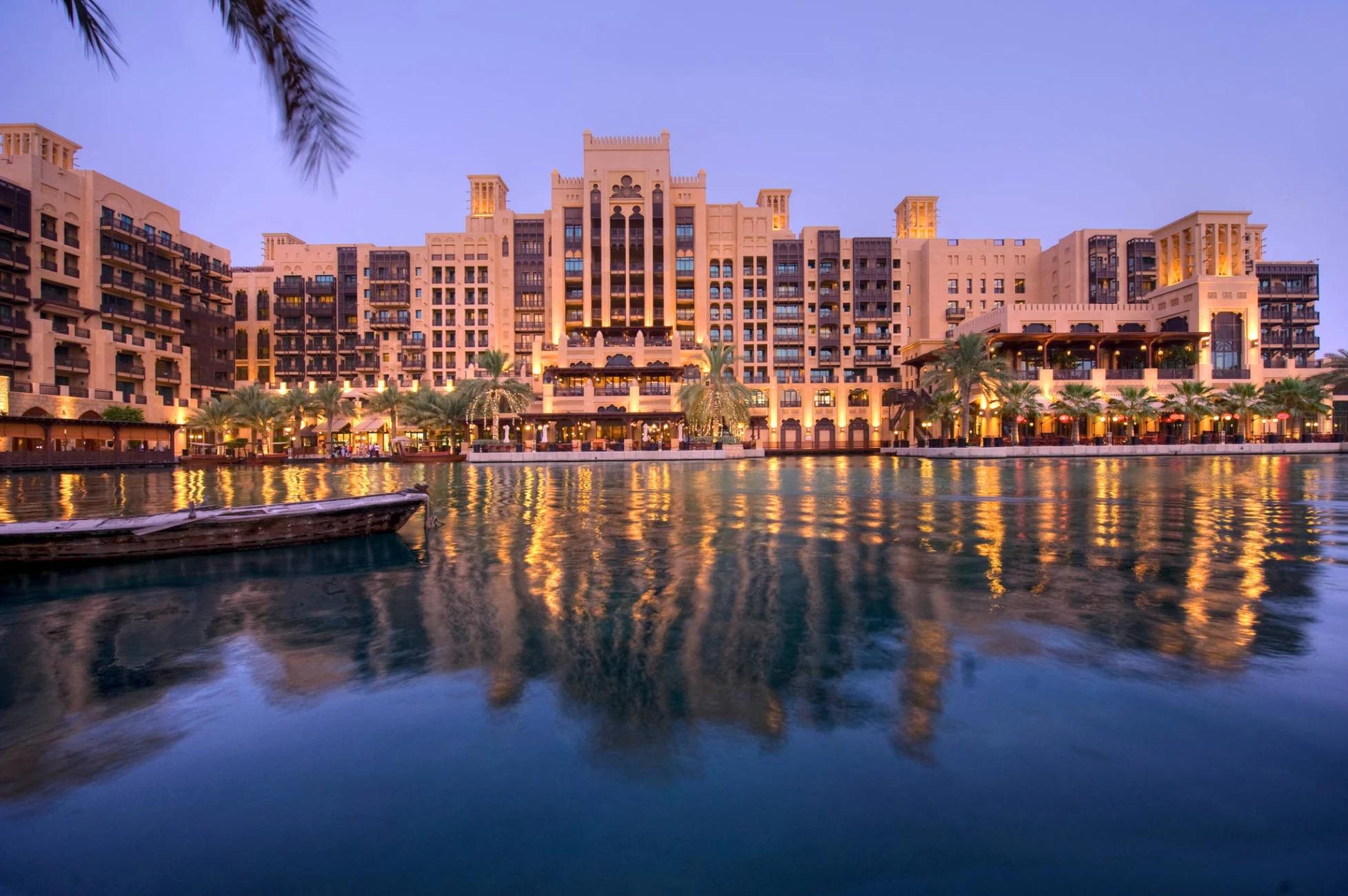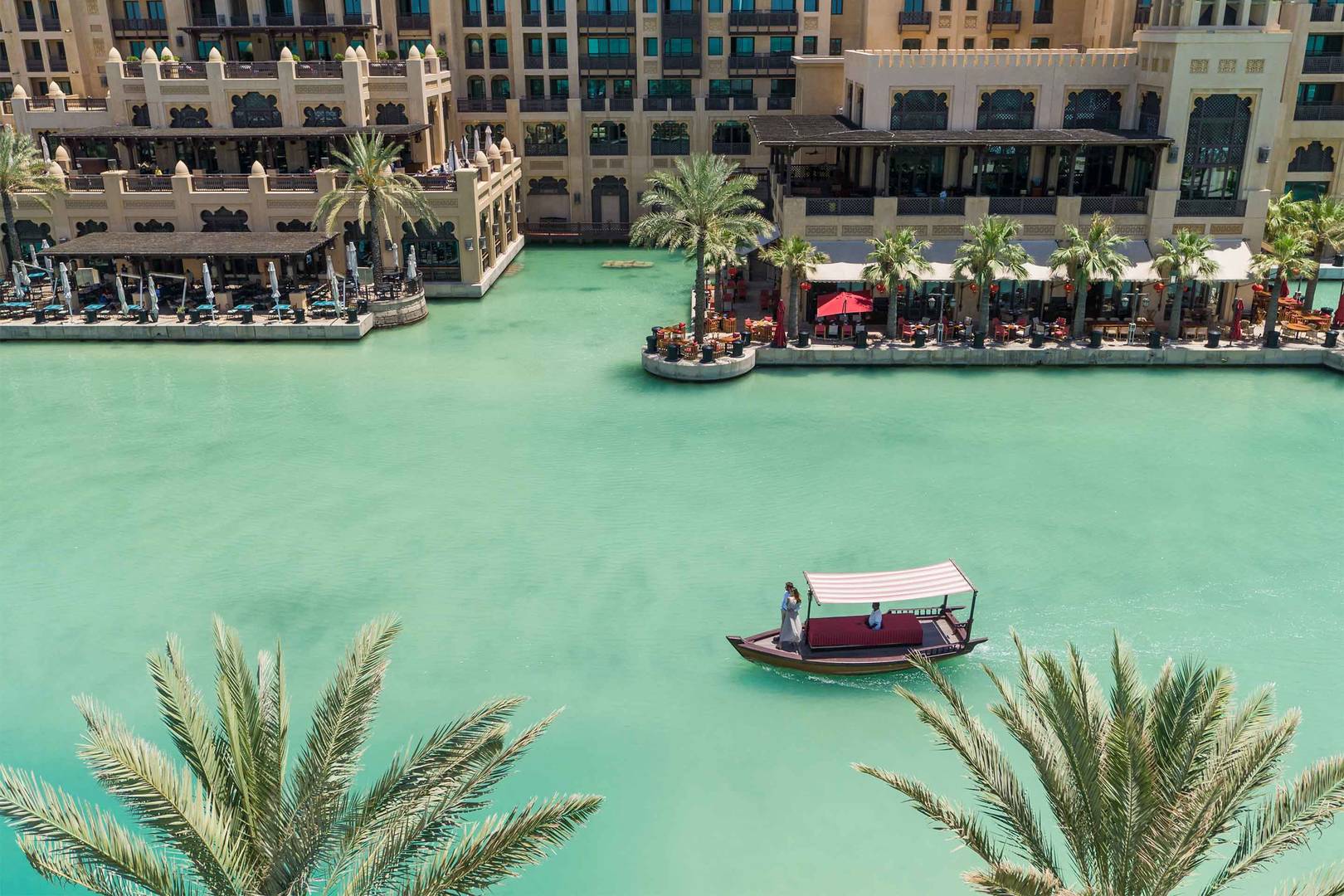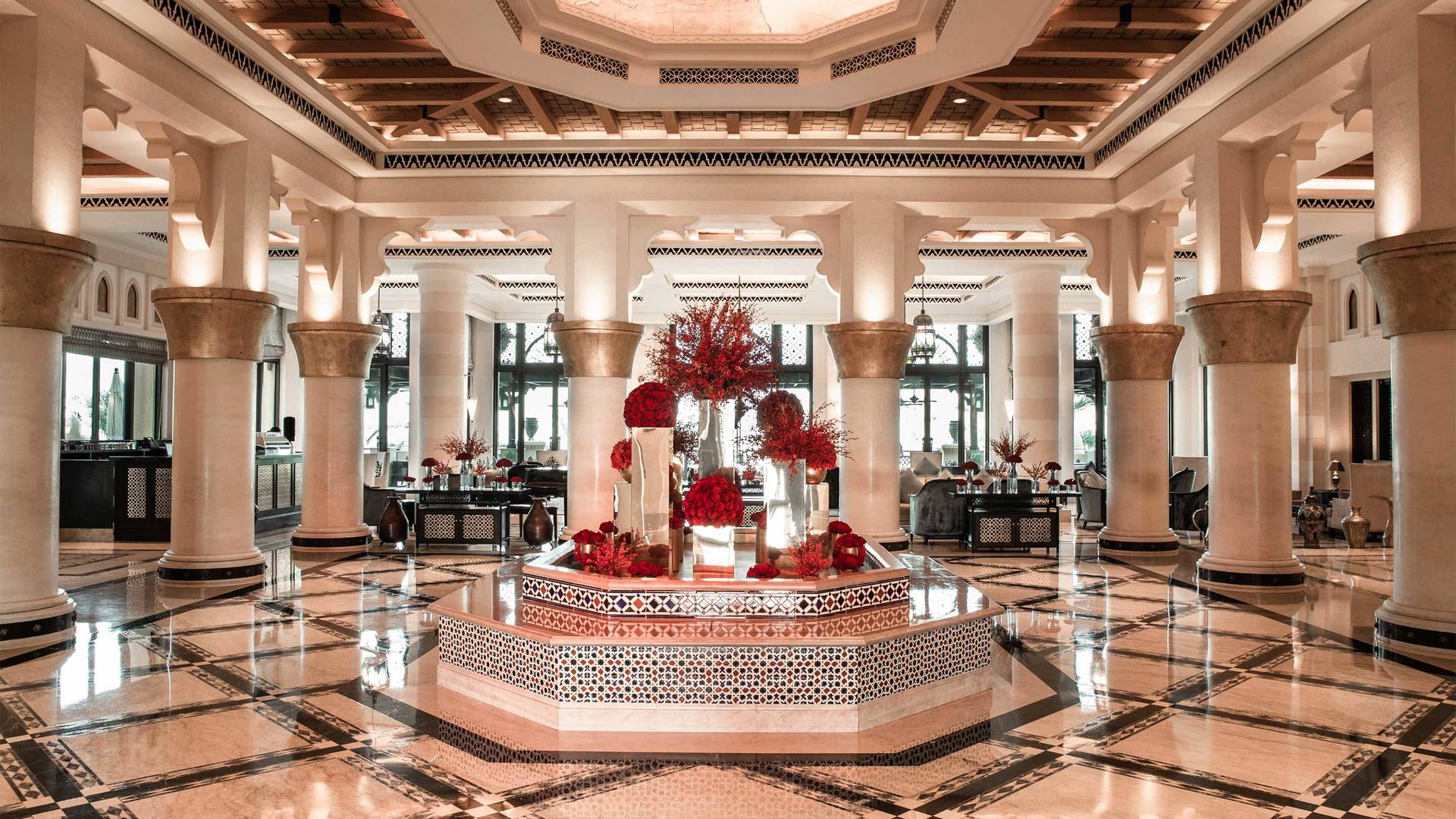 Why You Should Go There
The Jumeirah Mina A'Salam hotel offers the most indulgent spa treatments at Al Qasr Talisa Spa, which is set in the tropical gardens of Jumeirah Al Qasr, complete with private luxury treatment villas, complete with couple suites, where guests can enjoy body treatments, massages and facials. You can also take advantage of the guided yoga and meditation garden and ladies only facilities. J Club at Medinat Jumeirah provides a fitness centre, enabling you to stay updated with your exercise routine. There are personal trainers on site, an indoor lap pool and a host of fitness programmes, which include HiiT, aerobics, pilates, Zumba and more.
Guests staying at the Jumeirah Mina A'Salam hotel offers nine restaurants, lounges and bars offering breakfast, lunch, dinner, cocktails and light snacks daily. The choice of restaurants provides different and delicious culinary delights including Mexican, Mediterranean, Italian, Asian and Chines, to name a few. One of the other reasons you should go to the Jumeirah Mina A'Salam hotel is the complimentary access to Wild Wadi Waterpark offering fun for the whole family, with safe activities for all ages, including toddlers. All the rides are awarded thrill ratings. The hotel is in the perfect location with the Dubai Turtle Rehabilitation Project, Burj Al Arab Tower, Wild Wadi Waterpark and the famous Mall of the Emirates all less than 2.2km from the hotel.
Accommodation
The Jumeirah Mina A'Salam hotel has two hundred and ninety two guest rooms and suites, with open balconies, offering modern luxury. The rooms are all comfortably furnished to the highest standards, offering loads of space and private bathrooms.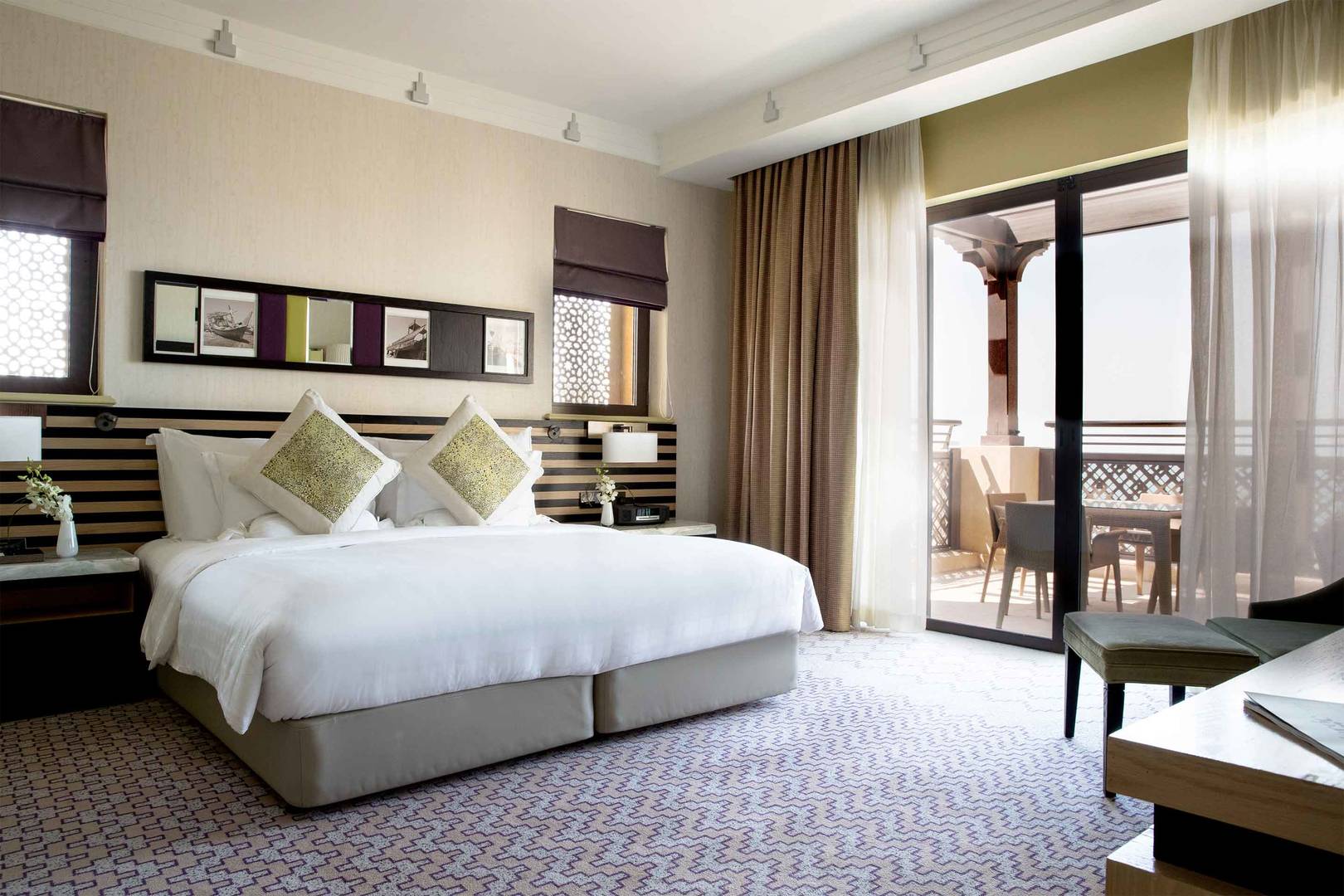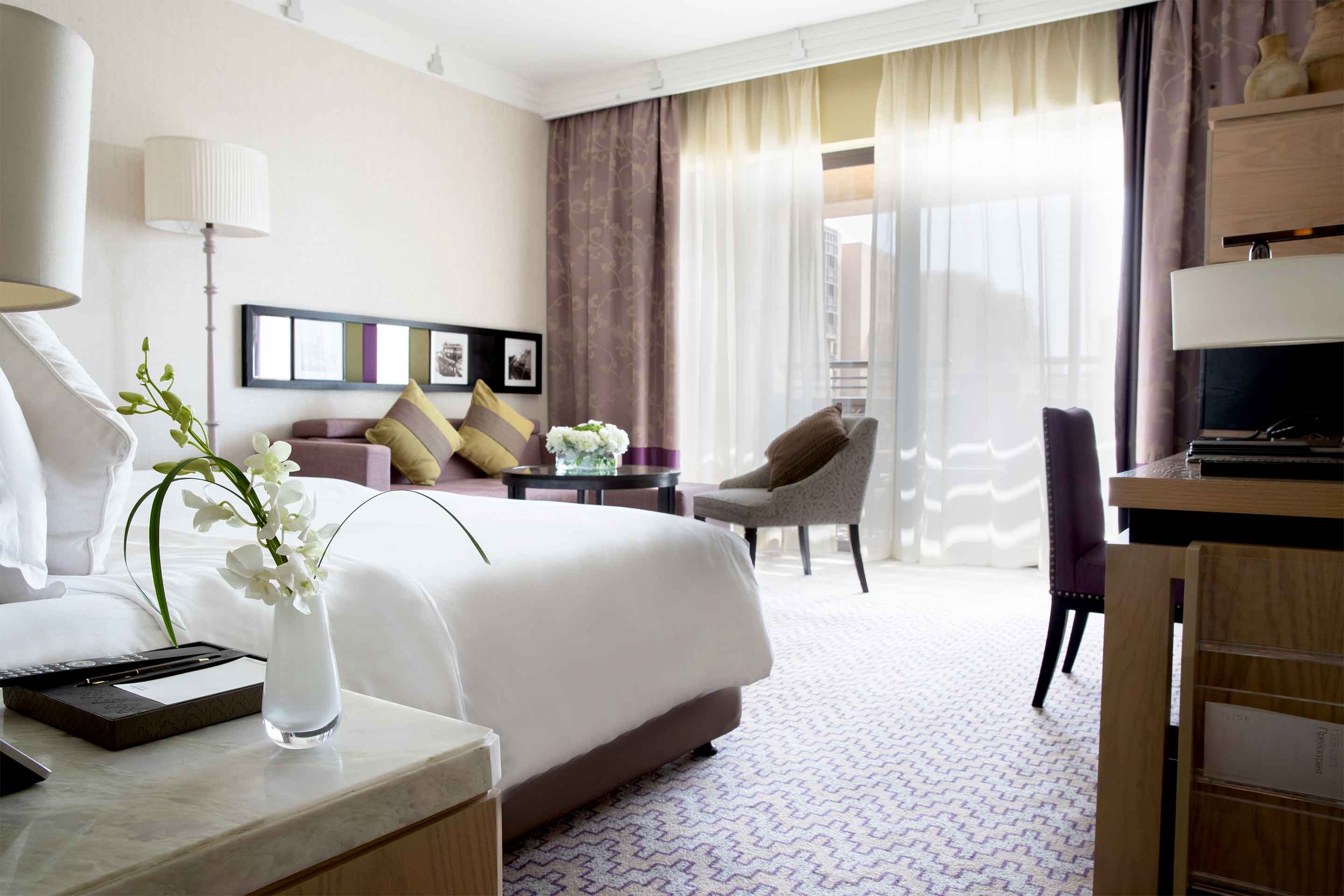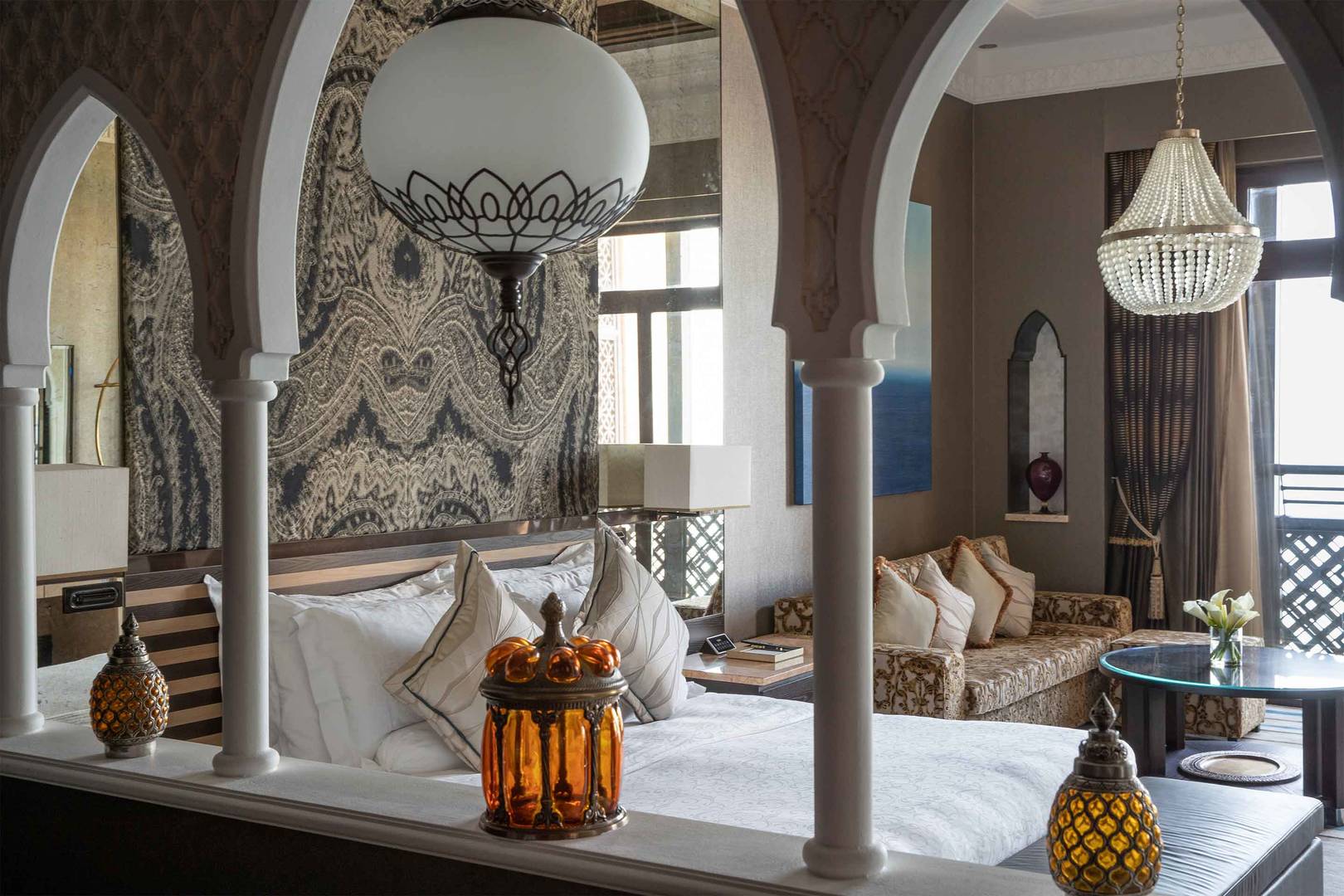 Choose from a wide range of guest rooms when staying in this luxurious boutique hotel from the Deluxe room to two bedroom family rooms and Club Rooms and Suites. The Deluxe rooms offer the best in arabesque design with private balcony, walk in shower and marble bathtub. Club Rooms offer Middle Eastern delights with private balconies, private living areas and en-suite bathrooms. While the Royal Suite offers a full range of benefits, including access to the Executive Club Lounge, a private outdoor living space, two marble clad bathrooms with jacuzzi bath and ocean views.
Executive Club Lounge and Kids Club
The Jumeirah Mina A'Salam hotel has an Executive Club Lounge, but unfortunately no Kids Club. Younger guests staying at the hotel have complimentary access to KIDS at Jumeirah Al Naseem and Sinbad's Kids Club at Jumeirah Al Qasr.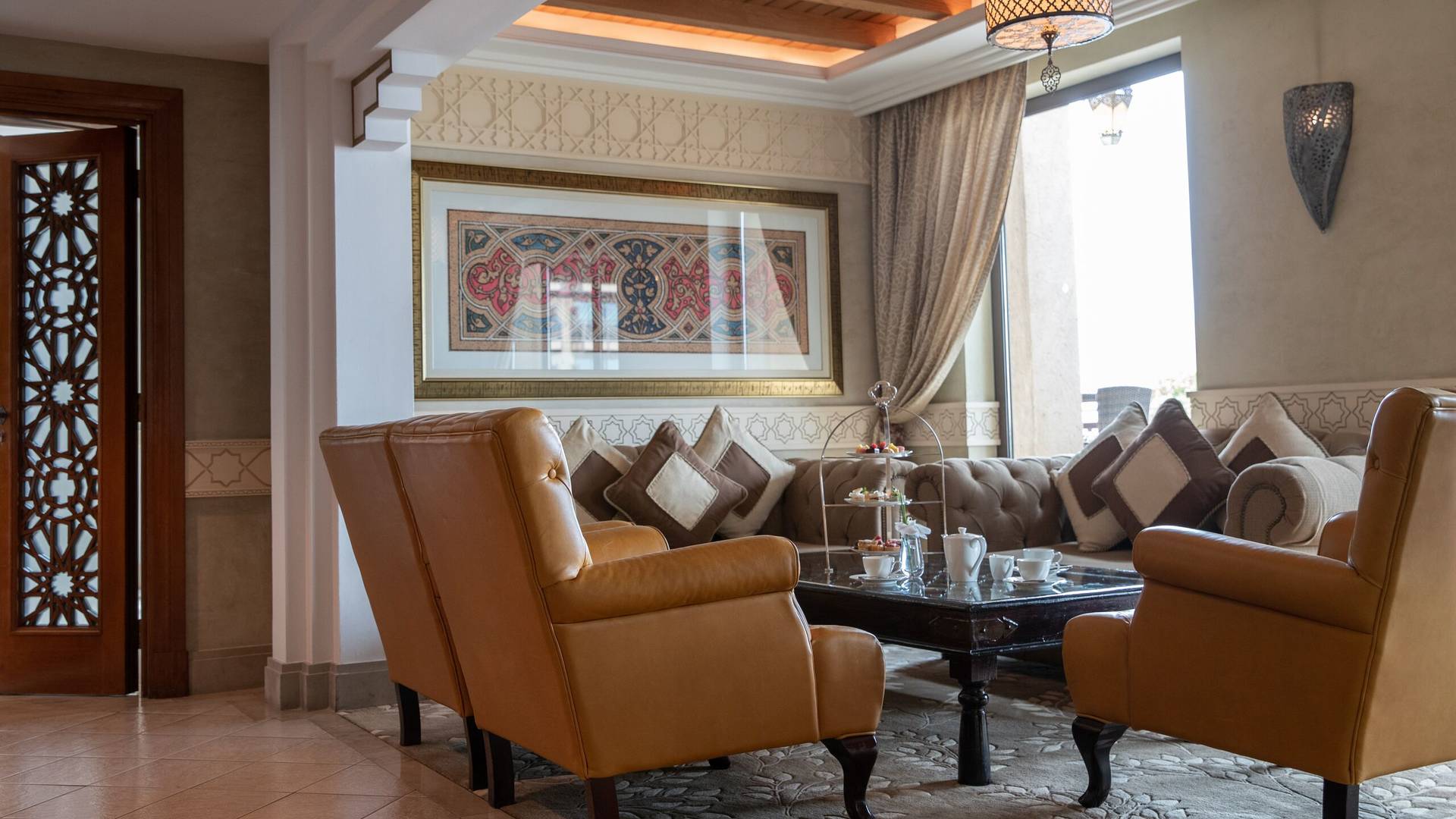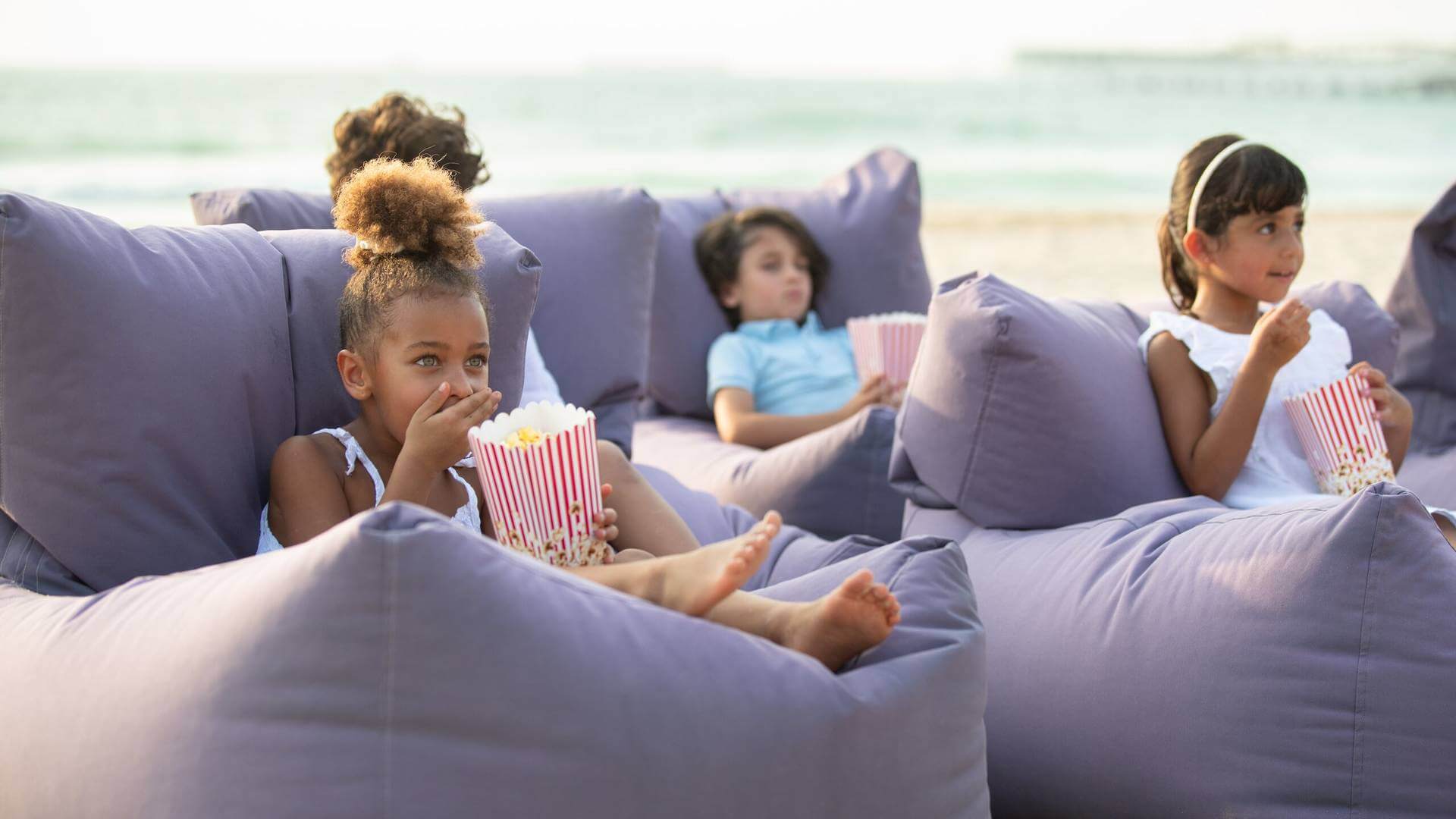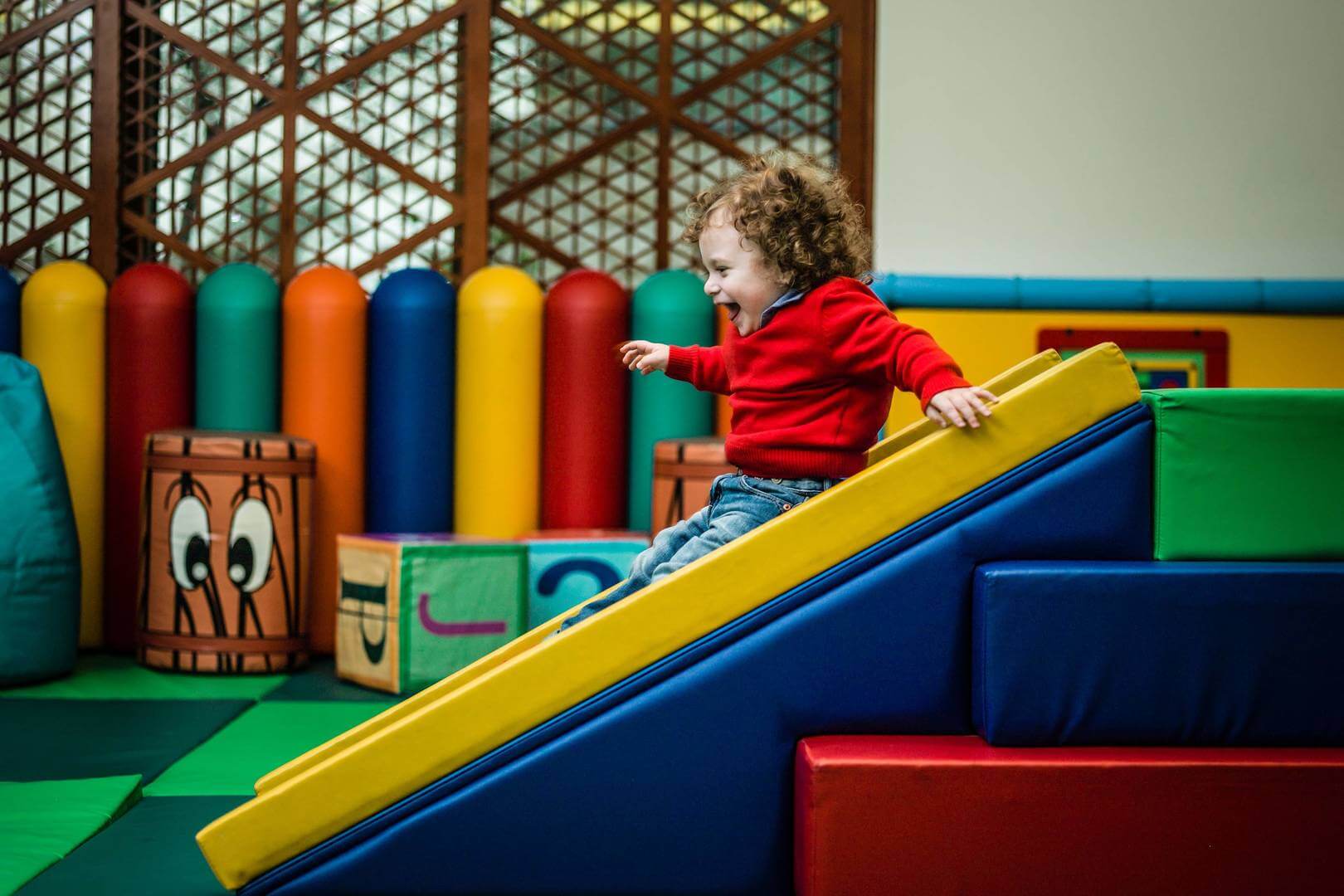 The Executive Club Lounge at Jumeirah Mina A'Salam, known as the Amal Executive Club Lounge provides exclusive benefits, comfort and elegance for Club Room and Suite guests with unlimited access, 3 food preparations and discounts on laundry and ironing services. You can read about their Executive Club Lounge by clicking on the button below:
Jumeirah Mina A'Salam Executive Club Lounge
KIDS at Jumeirah Al Naseem provides 500 square metres of indoor and outdoor play areas, complete with scheduled activities. Entertaining children of all ages with an open and fun space with host toys and games. You can read about KIDS at Jumeirah Al Naseem by clicking the button below:
Jumeirah Al Naseem Kids Club
Sinbad's Kids Club at Jumeirah Al Qasr offers 1000 square metres of indoor and outdoor space with a large soft play area, games stations, scheduled activities and large kids pool with slide, water fountains and more. You can also read about the Sinbad's Kids Club at Jumeirah Al Qasr by clicking the button below:
Jumeirah Al Qasr Sinbad's Kids Club