Ozen Reserve Bolifushi offers spectacular beauty, hidden in tropical vegetation, surrounded by white beaches and clear crystal waters. You access the resort by luxury catamaran or speedboat from the Velena International Airport, a twenty minute trip. This all-inclusive resort offers complementary airport transfers, fine dining experiences and non motorised water sports, along with the replenishment of your mini bar each day.  Choose from a selection of dining experiences during your stay, along with a wide choice of wines and champagnes.
The resort offers a full-service spa, open air ice rink, gym, water sports and bicycle hire services. They cater to couples, families and groups with children's play areas. This beach front resort, set on a pristine white beach, offers family accommodation, complimentary wireless internet throughout and currency exchange services.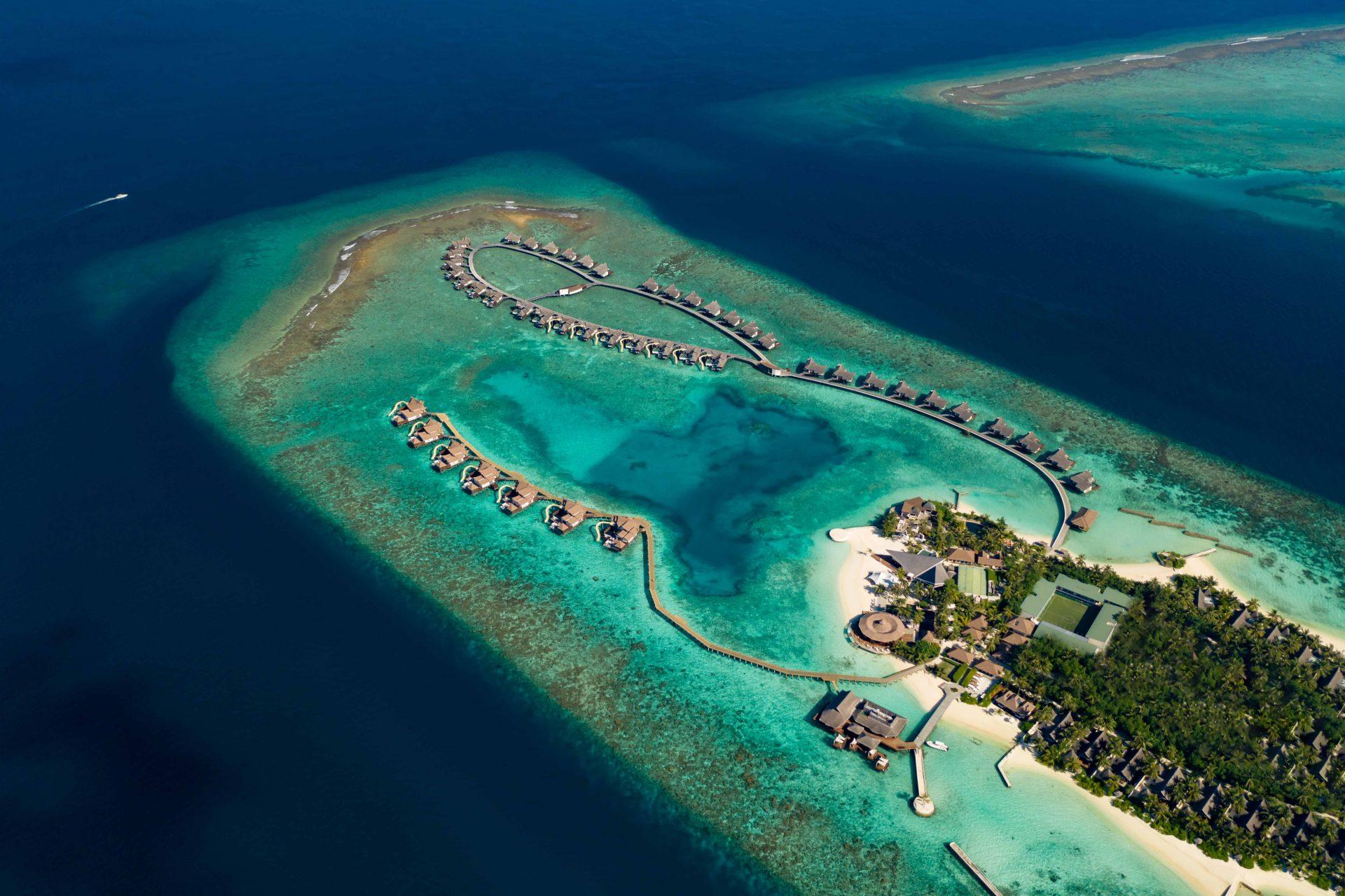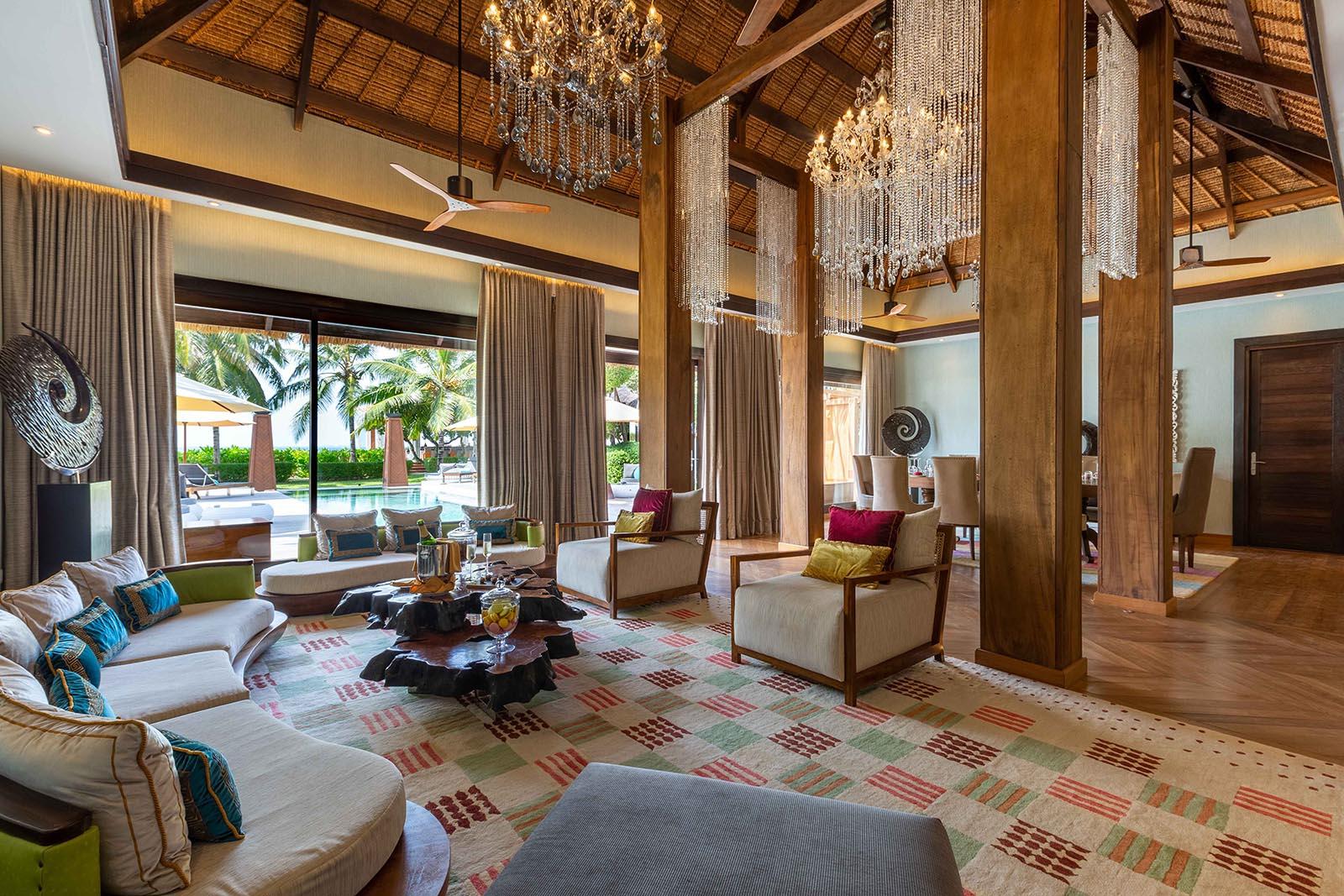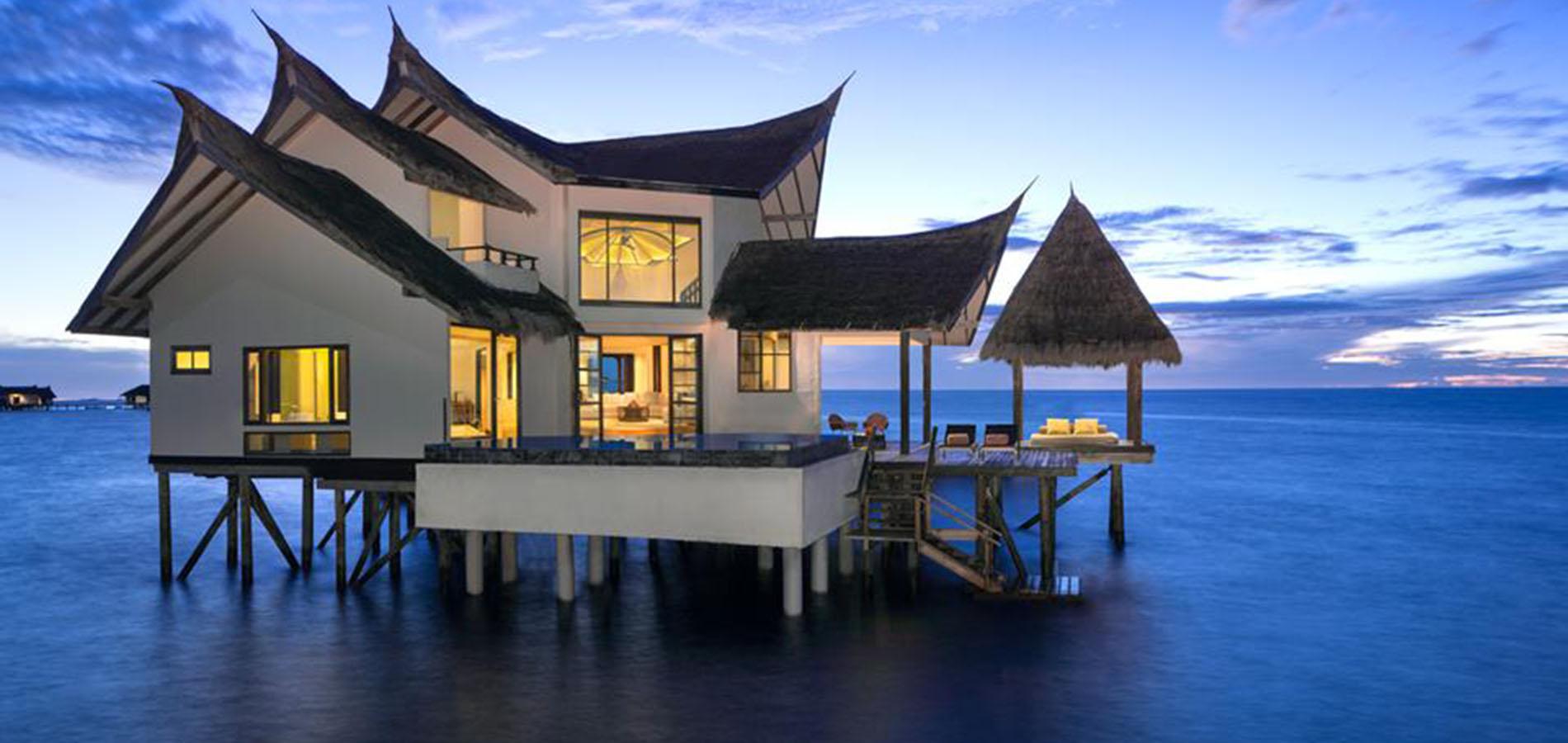 Why You Should Go There
This spectacular island resort is ideally located with the Thin Ruh Park, Dhanaal Park, City Park, National Museum, Sultan Park and Henveiru Park all within fifteen kilometres from the door. It offers five on-site restaurants including Indian, international and French cuisines, enabling you to try something different every night. In addition to their bicycle hire services, they offer live music, cooking classes, themed dinner nights, temporary art galleries and evening entertainment. There are water sport facilities on site, along with badminton, mini golf, snorkelling, diving, canoeing, windsurfing, fishing, billiards, and table tennis.
The resort caters to families, offering push chairs, safety gates, play areas, babysitting services and board games and puzzles. The on-site fitness centre offers experienced personal trainers, yoga classes, state of the art equipment and yoga classes. There is an on-site wellness centre with full-service spa where you can enjoy massage and body treatments, couples massages, a relaxation area, steam room and facials.
Accommodation
This luxurious ultra-private resort offers lagoon and beach villas with ninety private villas to choose from. The villas are offered in five categories with private pool, direct lagoon or beach access and the best in luxury and comfort.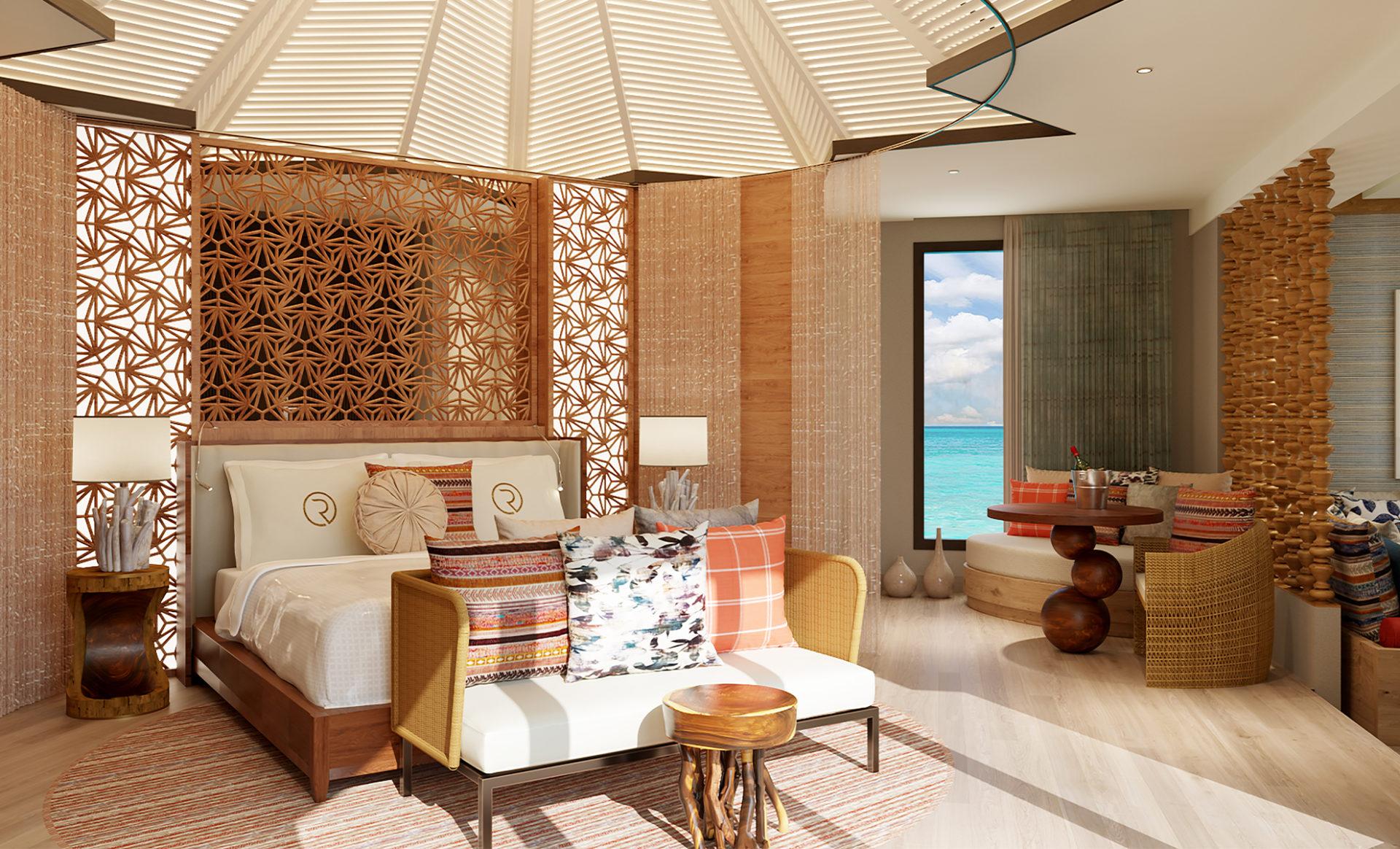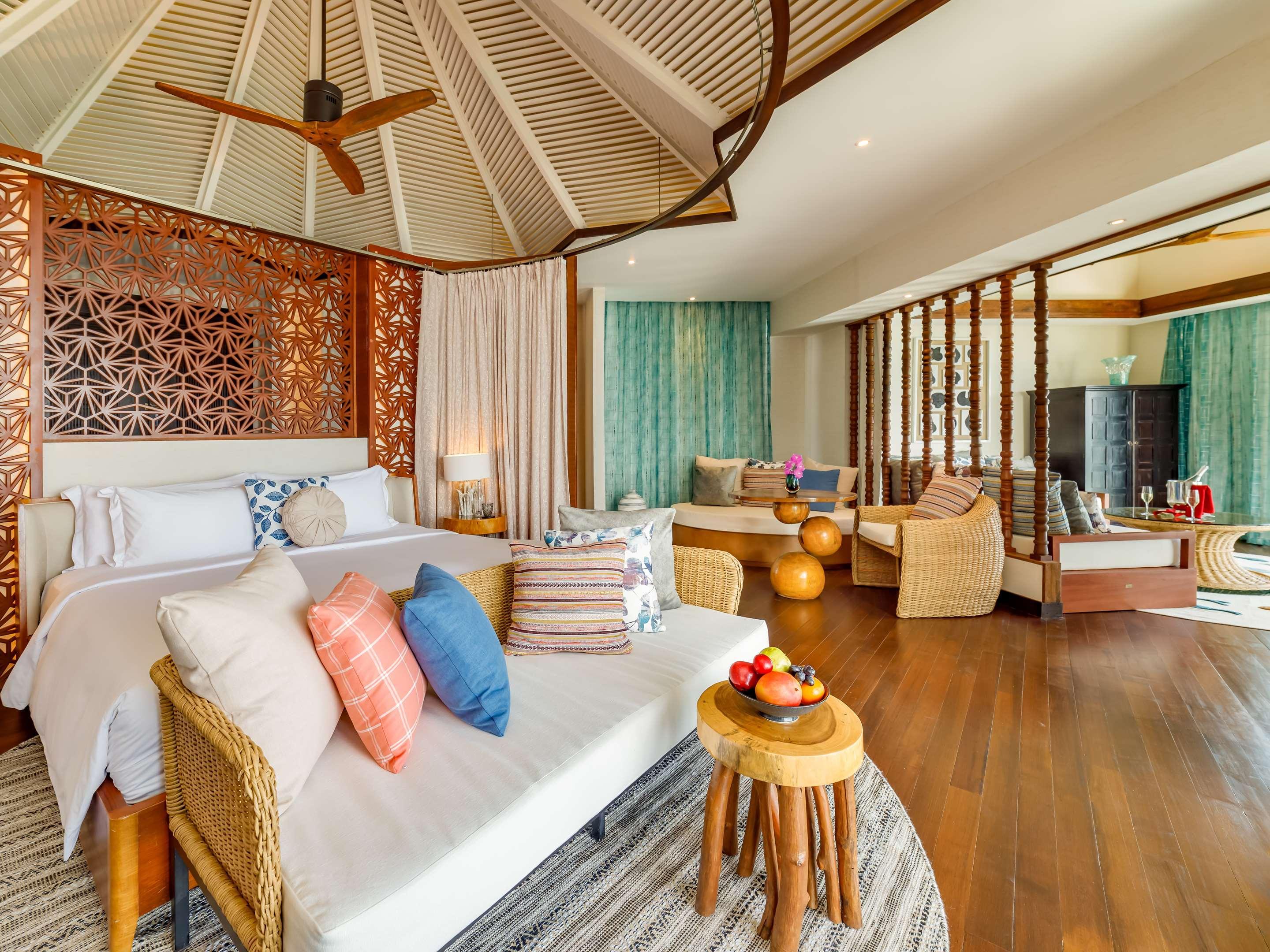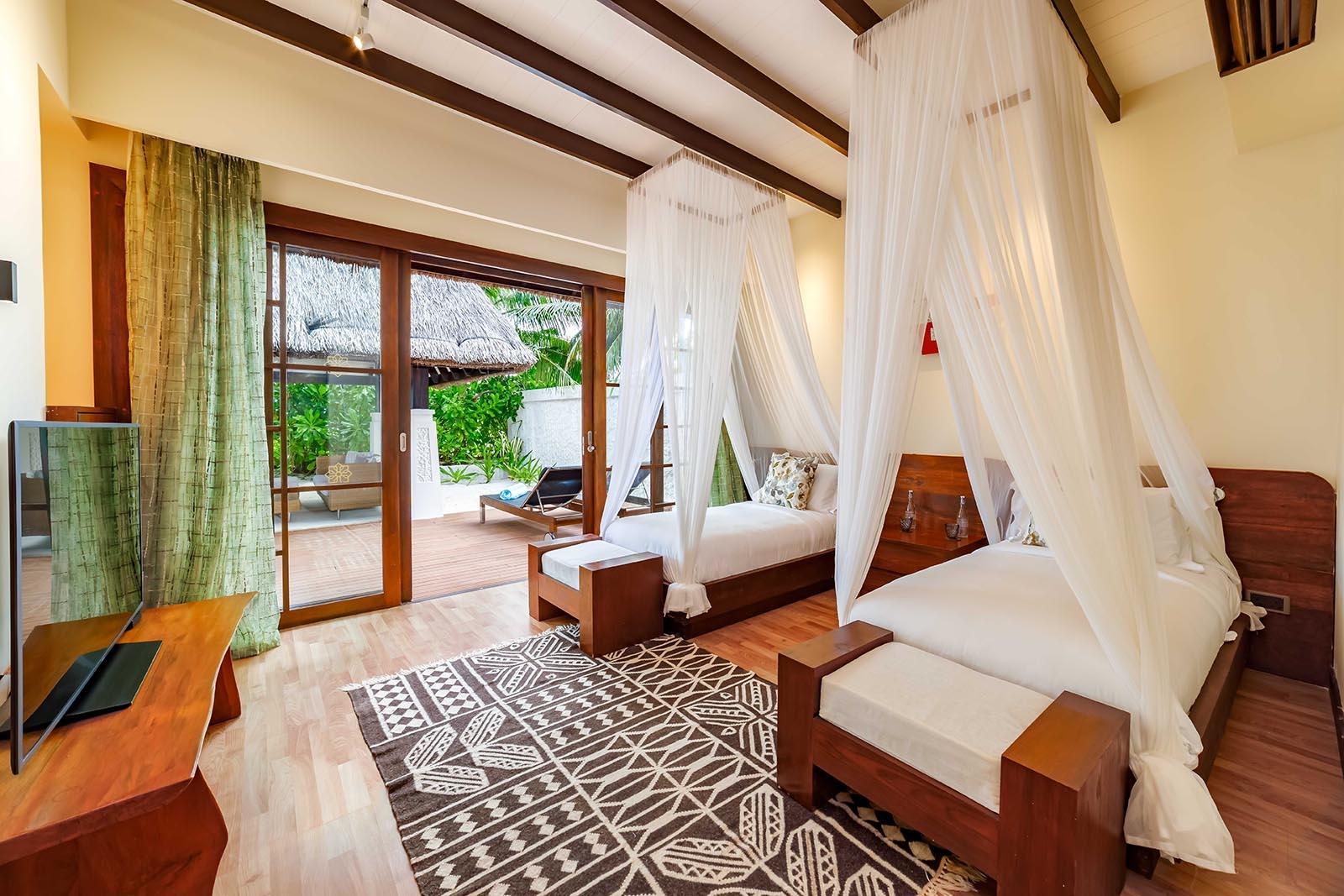 The four hundred and eighteen square metre Beach Villa Sunset with Private Pool, offering spectacular sea views, air conditioning, en-suite bathroom and luxurious spaces. The villa has free wireless internet, coffee machine and a daily replenished mini bar. The Ocean Pool Suite with Slide spans over two hundred and forty eight spare metres with private pool, sea view and air conditioning. It offers the ultimate in relaxation and comfort with infinity pool, a slide, sunken indoor bath, rain shower and direct private access to the lagoon. The two bedroom Private Ocean Reserve with Slide spans over four hundred and twenty square metres with private pool, air conditioning, terrace, mini bar and wireless internet. This secluded villa offers ocean views, over water hammocks, private beach deck and a full sized wine fridge.
Executive Club Lounge and Kids Club
The Ozen Reserve Bolifushi resort offers the convenience of a Kids Club, enabling parents to enjoy some adult activities, unfortunately it does not have an Executive Club Lounge.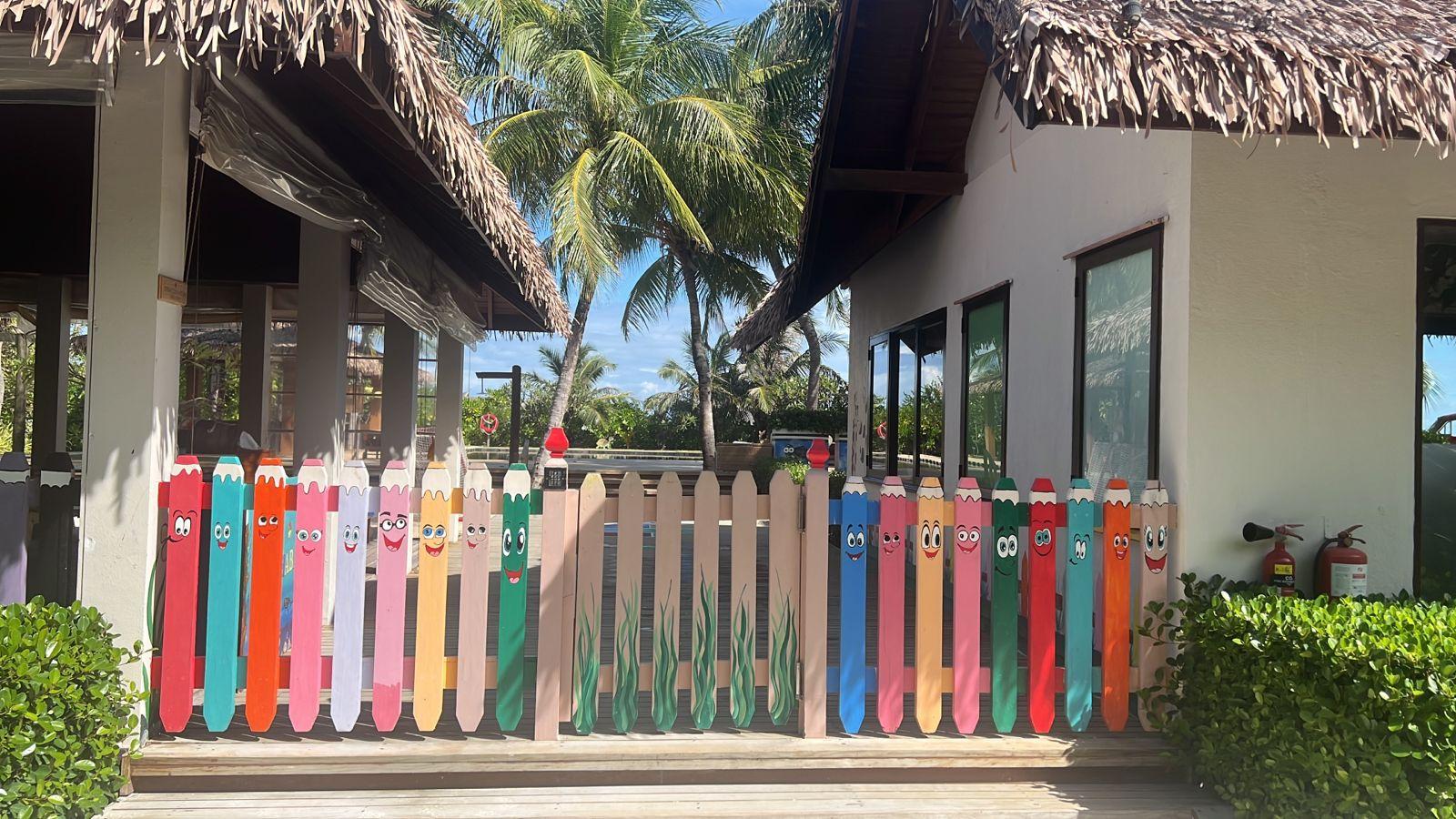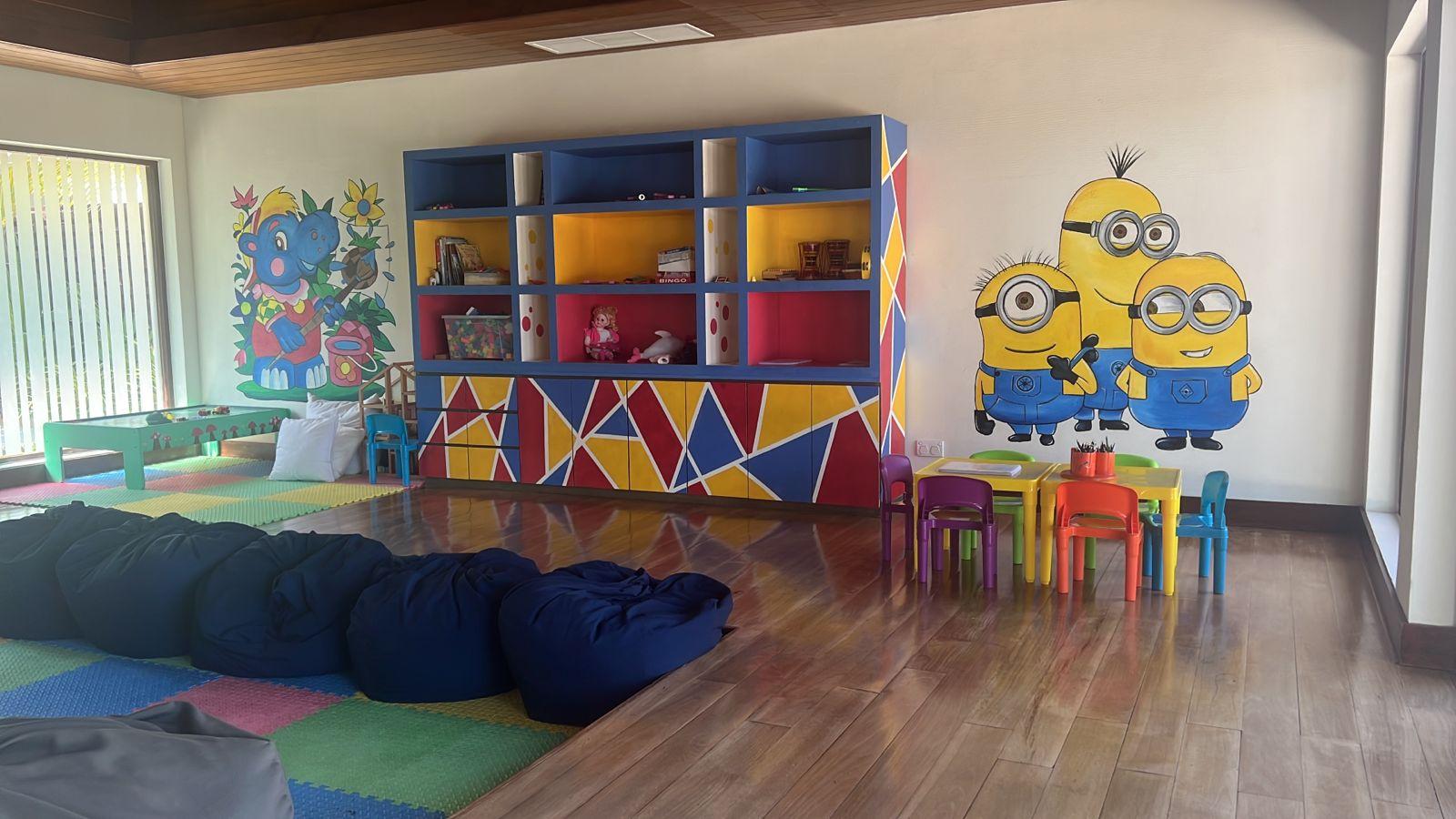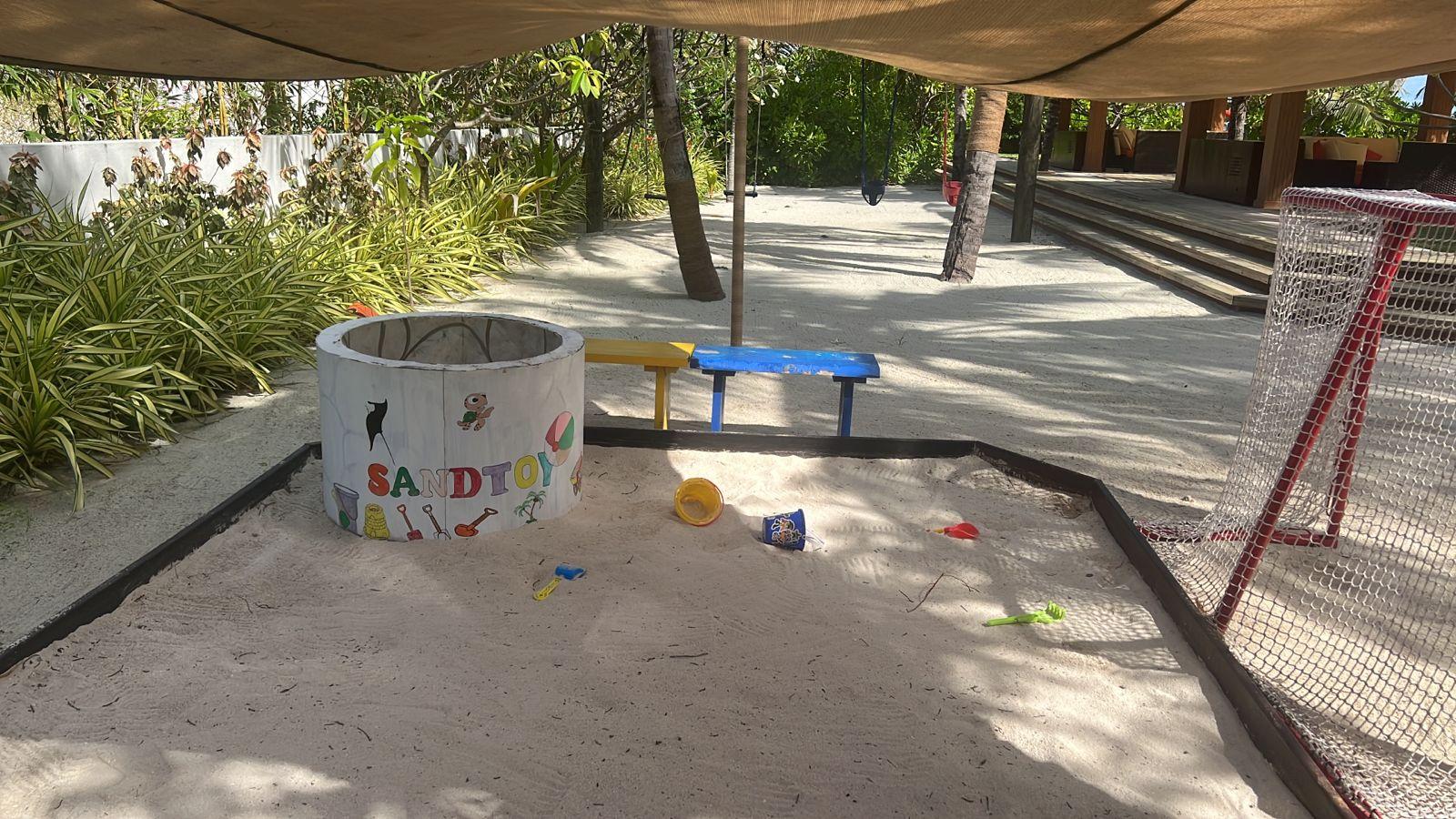 This Kids Club is open daily from 9am to 6pm with a range of games and toys for children to enjoy during their stay. It incorporates an indoor and outdoor space, with baby nap room. The Club caters to children aged three to twelve years of age and is fully supervised. You can read about their Kids Club by clicking on the button below:
Ozen Reserve Bolifushi Kids Club