The Diplomat Radisson Blu Hotel, Residence & Spa, Manama is based within the bustling city of Bahrain. It is conveniently close to a variety of different locations like the financial harbour, shopping district as well as the Bahrain Museum. This five star hotel boasts many different distinctive features that makes it set apart from other hotels in the area. While it is based in a prestigious and diplomatic area, it is only five minutes away from the Bahrain International Airport.
Guests are able to enjoy swimming in the hotels crystal clear blue pools, this hotel has a two hundred and eighty square meter lagoon pool. The pool area is recognised by the hotels signature palm trees that are scattered everywhere, with lounge chairs in between them for guests. This luxury hotel makes sure that all guests get the opportunity to relax and feel rejuvenated with their Diplomat Spa experience.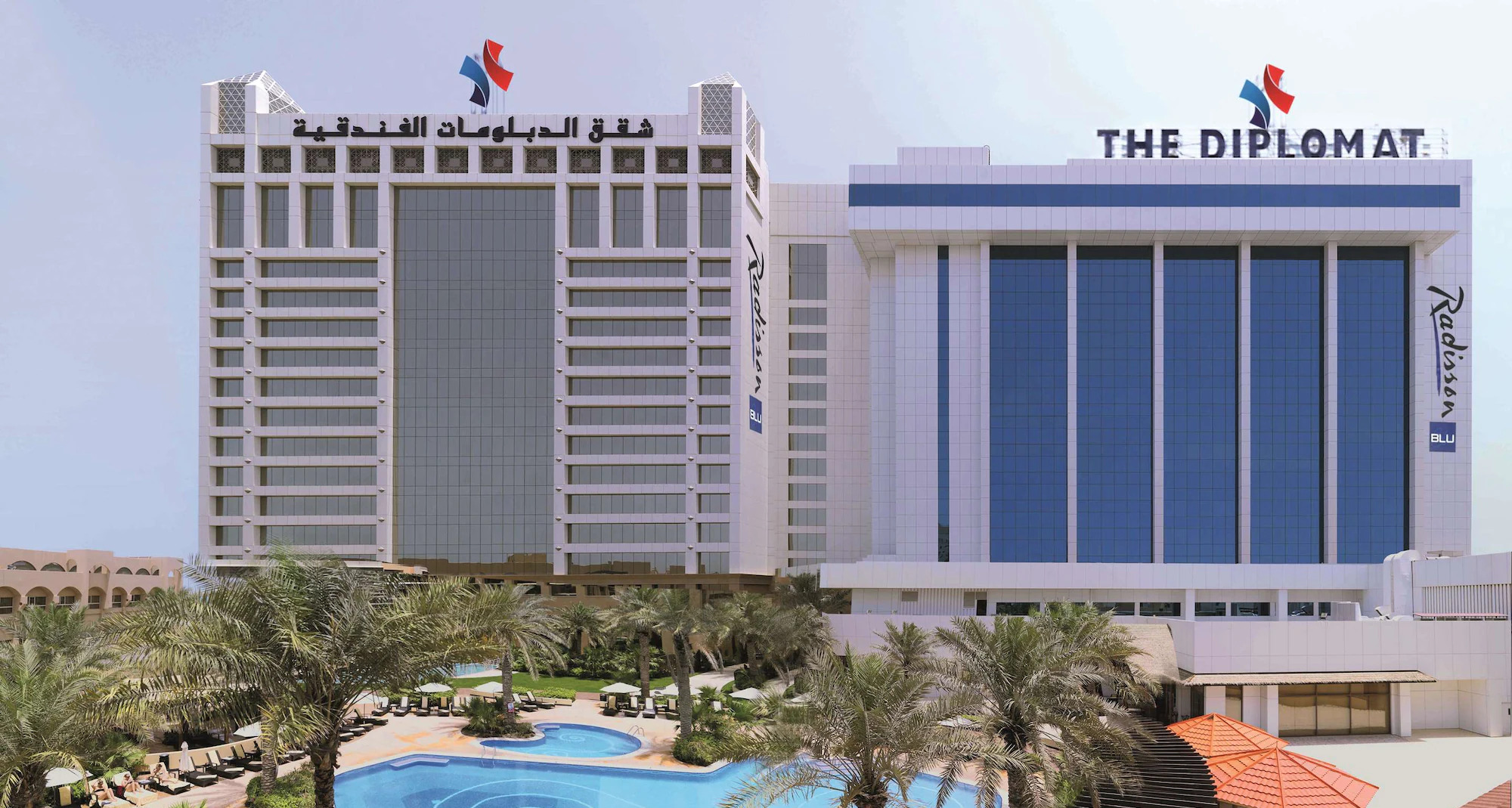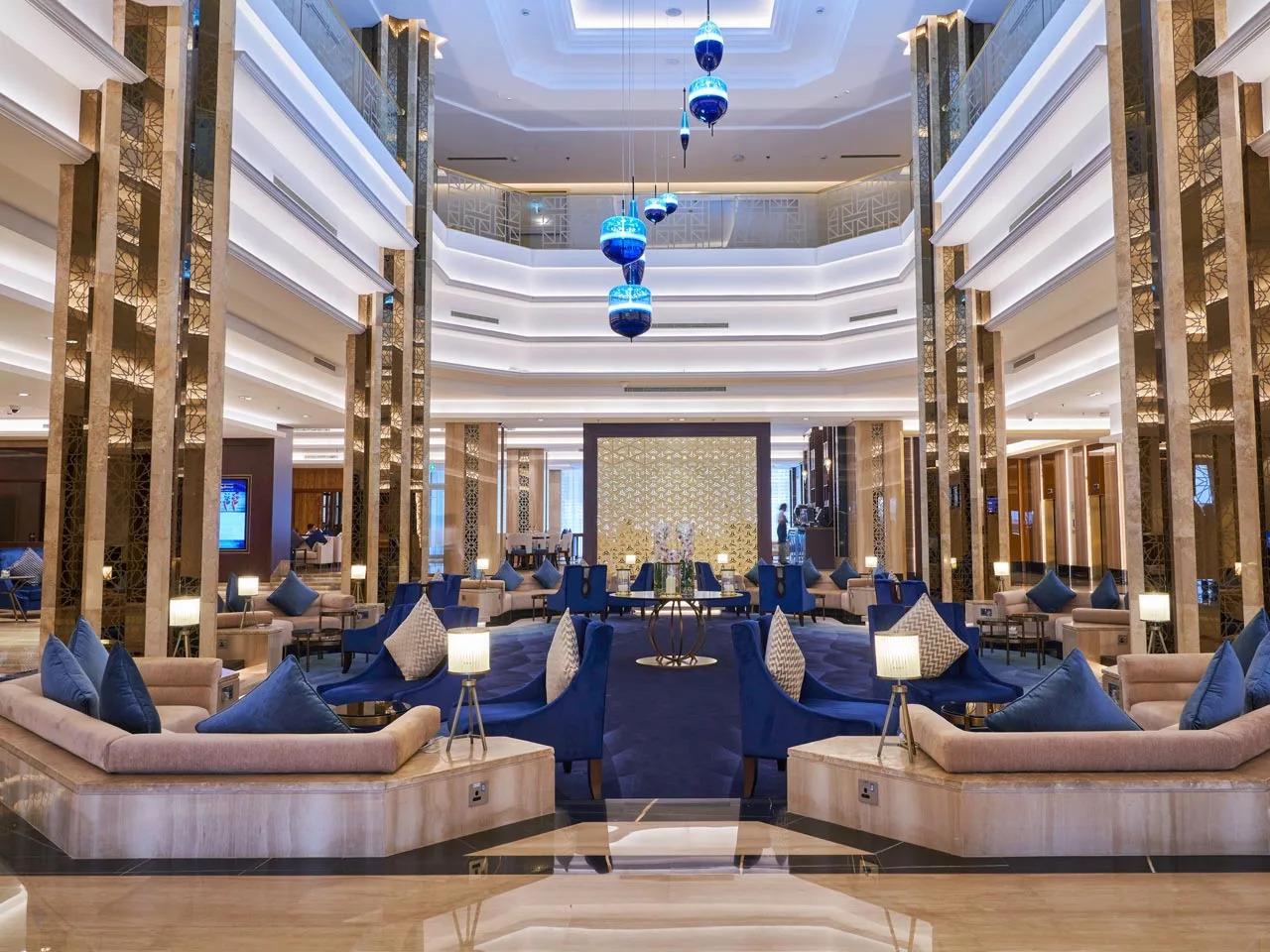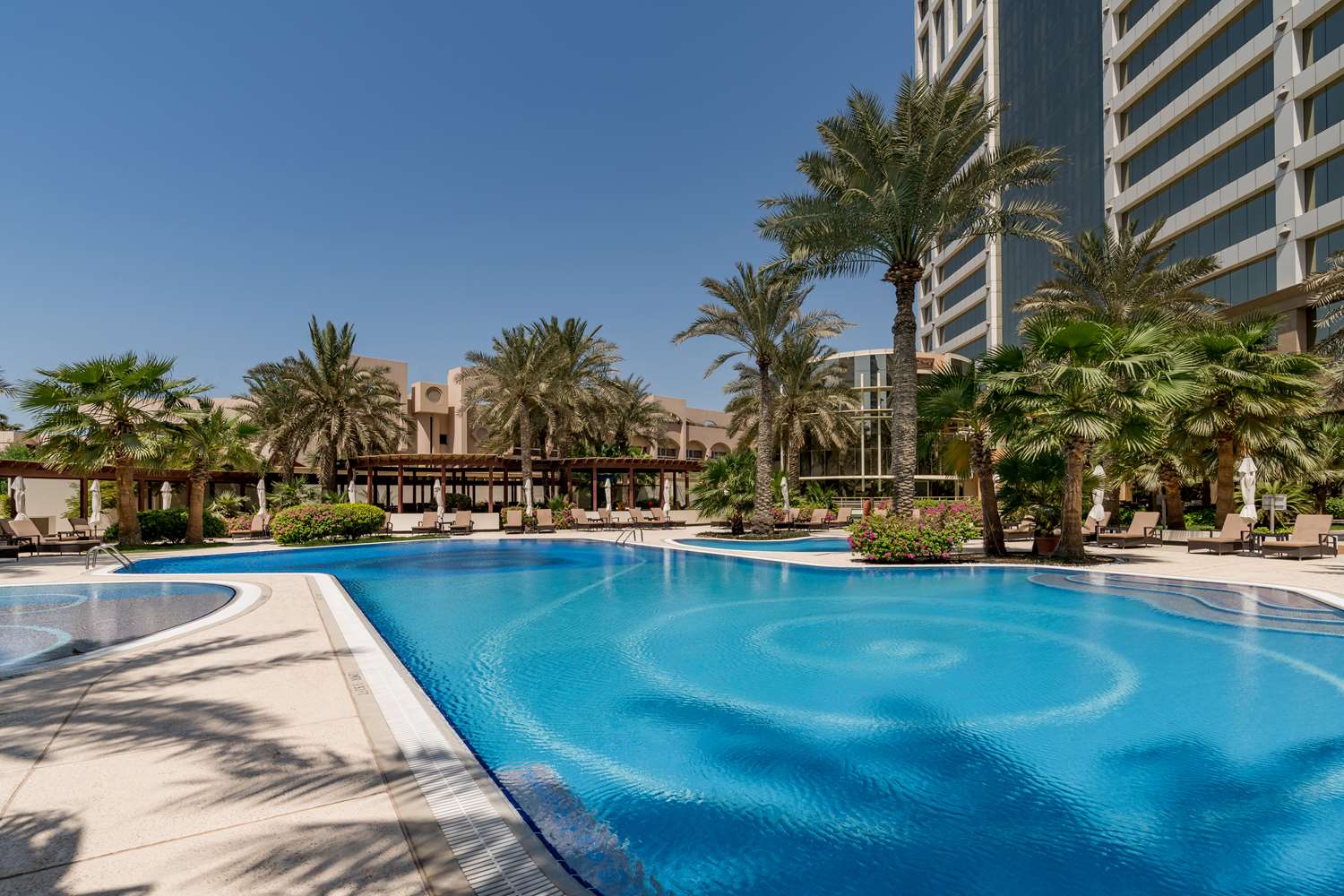 Why You Should Go There
The Diplomat Radisson Blu Hotel, Residence & Spa, Manama offers guests the convenience of complimentary high speed wireless internet. Guests will also have access to nearby attractions like the Lost Paradise of Dilmun Park, Bahrain National Museum, as well as Seef Mall Bahrain. Guests will be happy to know that travel time to any one of these destinations will not be long, so they will be able to experience their holiday in Bahrain to the fullest. While it is close to many attractions, this hotel has made itself a haven for guests to feel comfortable and relaxed. Guests will feel especially relaxed at the Diplomat Spa facilities. Within the Diplomat Spa, the professional therapists will help to make sure that guests receive a personalised treatment experience.
The Diplomat Radisson Blu Hotel, Residence & Spa, Manama has four different restaurant experiences for guests. With a collection of different cuisines that include international, Irish as well as Pan-Asian tastes. Guests will be spoilt for choice when it comes to any of their meals. There is the option to enjoy Pop Art-inspired venues along with the best tasting modern Asian cuisines. If going out for the day is not on the cards, the hotel offers a twenty four hour in-room dining service, where guests can have their food in the comfort of their room. Guests can even find themselves enjoying authentic Italian food, while sitting in a chic and modern furnished lounge. The fitness centre is equipped with top of the range equipment and it is open to guests who want to keep up with their regular fitness routines, while on holiday.
Accommodation
This luxury resort gives guests the option to choose from two hundred and forty five rooms and suites. All of the rooms and suites are fitted with elongated windows that look onto the beautiful cityscape of Bahrain. The rooms and suites are described as spacious and stylish.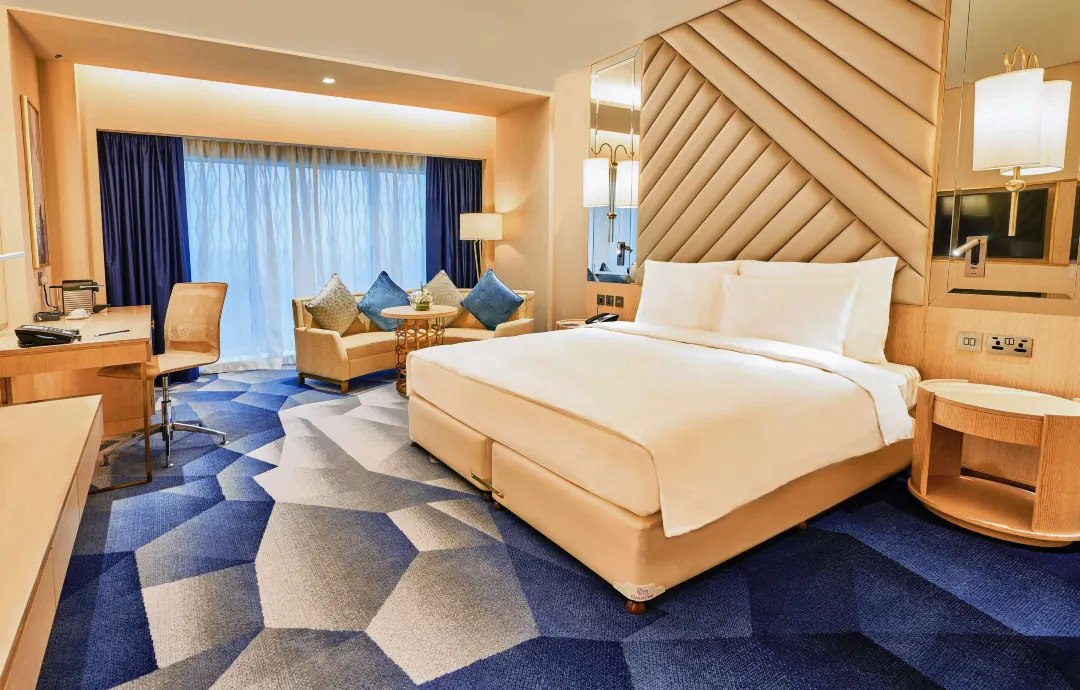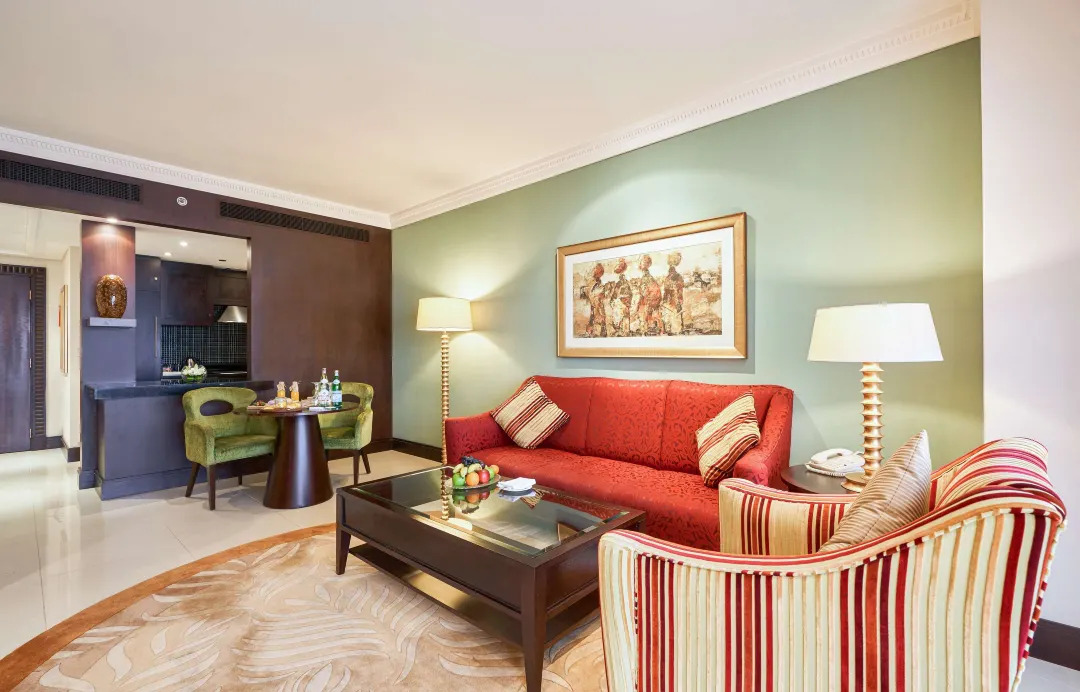 The guest rooms, suites and apartments have all been designed differently. With some of the rooms decorated with blue and beige accents. Some of the rooms have kept it simple with a brown, black and white styling. All of the furniture and amenities in the rooms and suites are of the highest quality and the hotel maintains a very high standard throughout. Rooms have been designed with comfort in mind and they are all very spacious.
Executive Club Lounge and Kids Club
The Diplomat Radisson Blu Hotel, Residence & Spa, Manama gives all Club level guests access to their exclusive Executive Club Lounge. There is no Kids Club at this Hotel.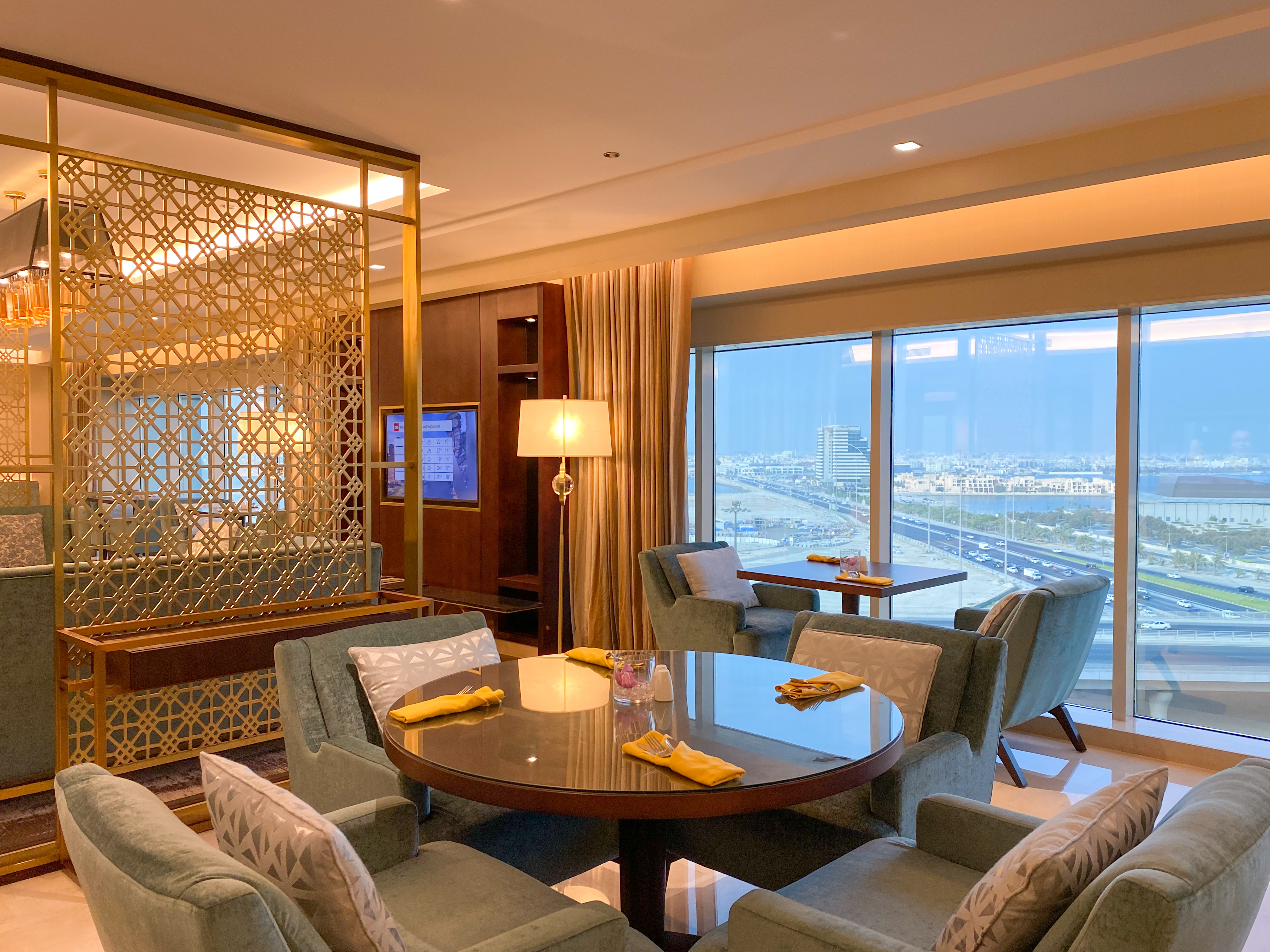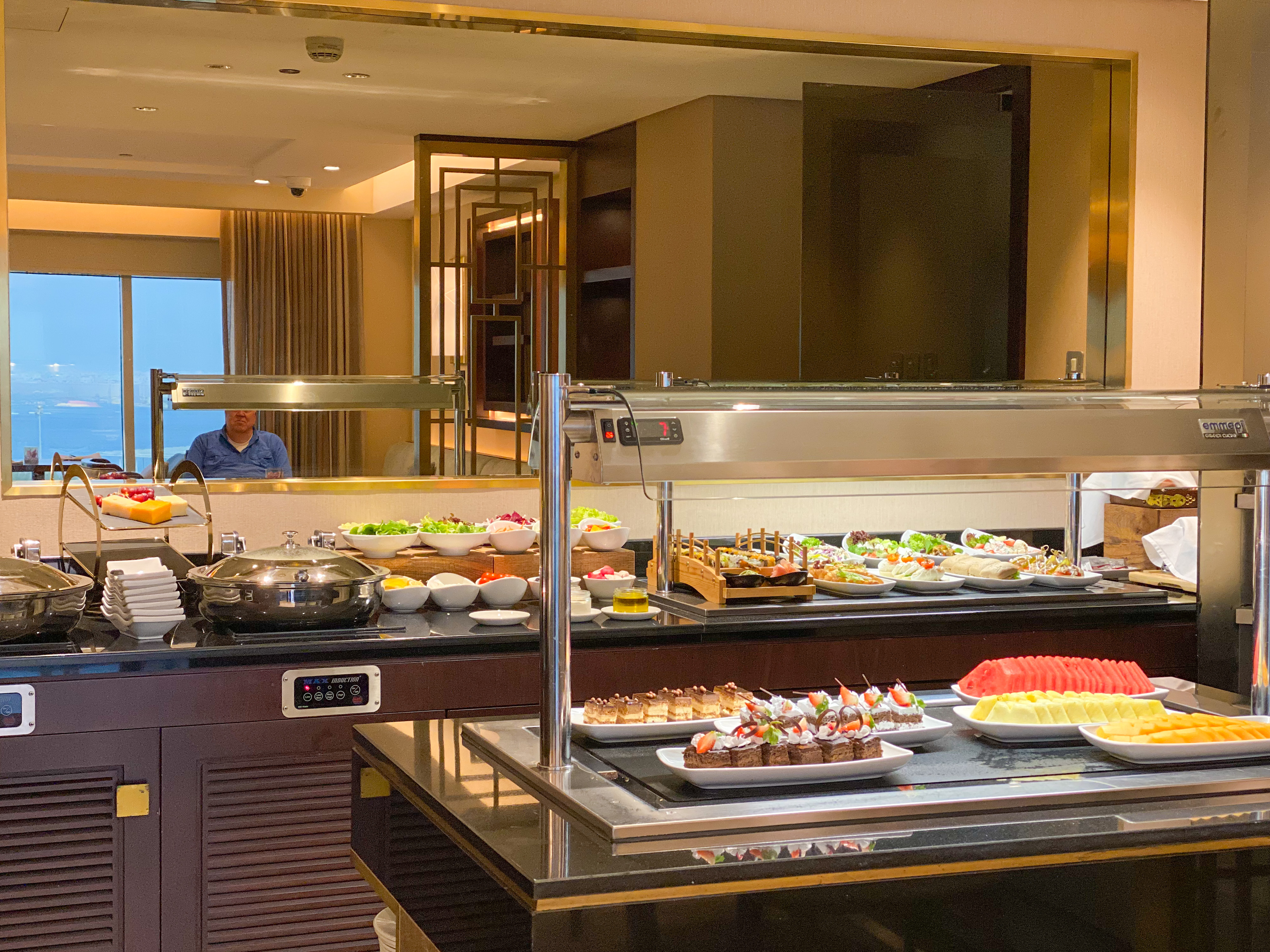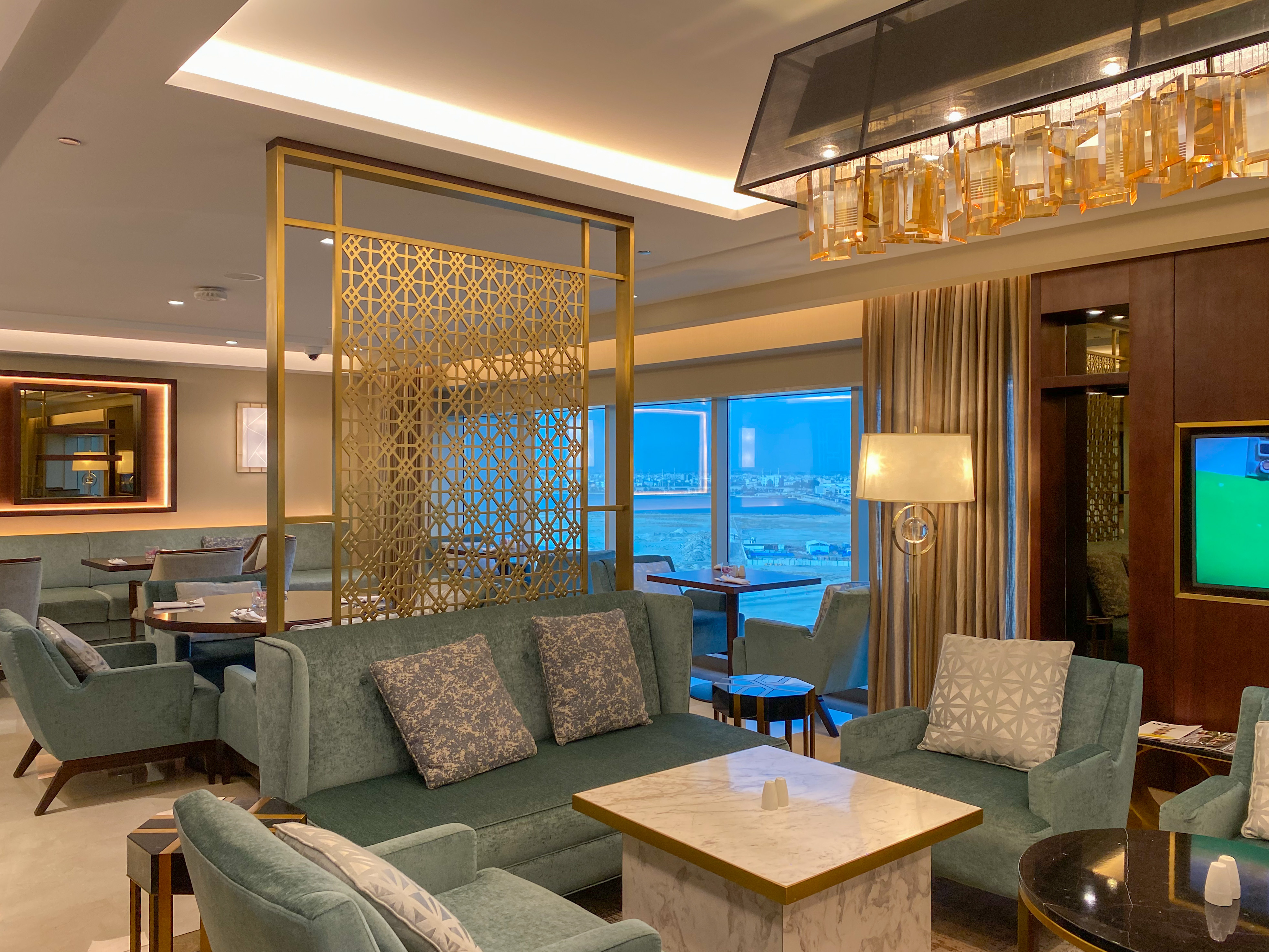 The Executive Club Lounge at the Diplomat Radisson Blu Hotel, Residence & Spa, Manama is placed on the tenth floor of the hotel and it is open every day from 6:30 to 11am. Club level guests will be able to make use of the Executive Club Lounge and all of its amenities throughout their stay. You can read more about their Executive Club Lounge by clicking on the button below:
The Diplomat Radisson Blu Hotel, Residence & Spa, Manama Executive Club Lounge