We recently enjoyed a delicious breakfast buffet at Sunborn London hotel. Breakfast is within the Lands End restaurant, located on the fourth floor of the Sunborn London hotel. The atmosphere was warm and inviting, and the sheer number of people enjoying the buffet was testament to its popularity. The restaurant has a large open space, with plenty of room for tables and chairs, making it the perfect place for large groups of people to gather and enjoy a meal. It was great to be able to sit and enjoy the views of London's Docklands whilst having a delicious breakfast.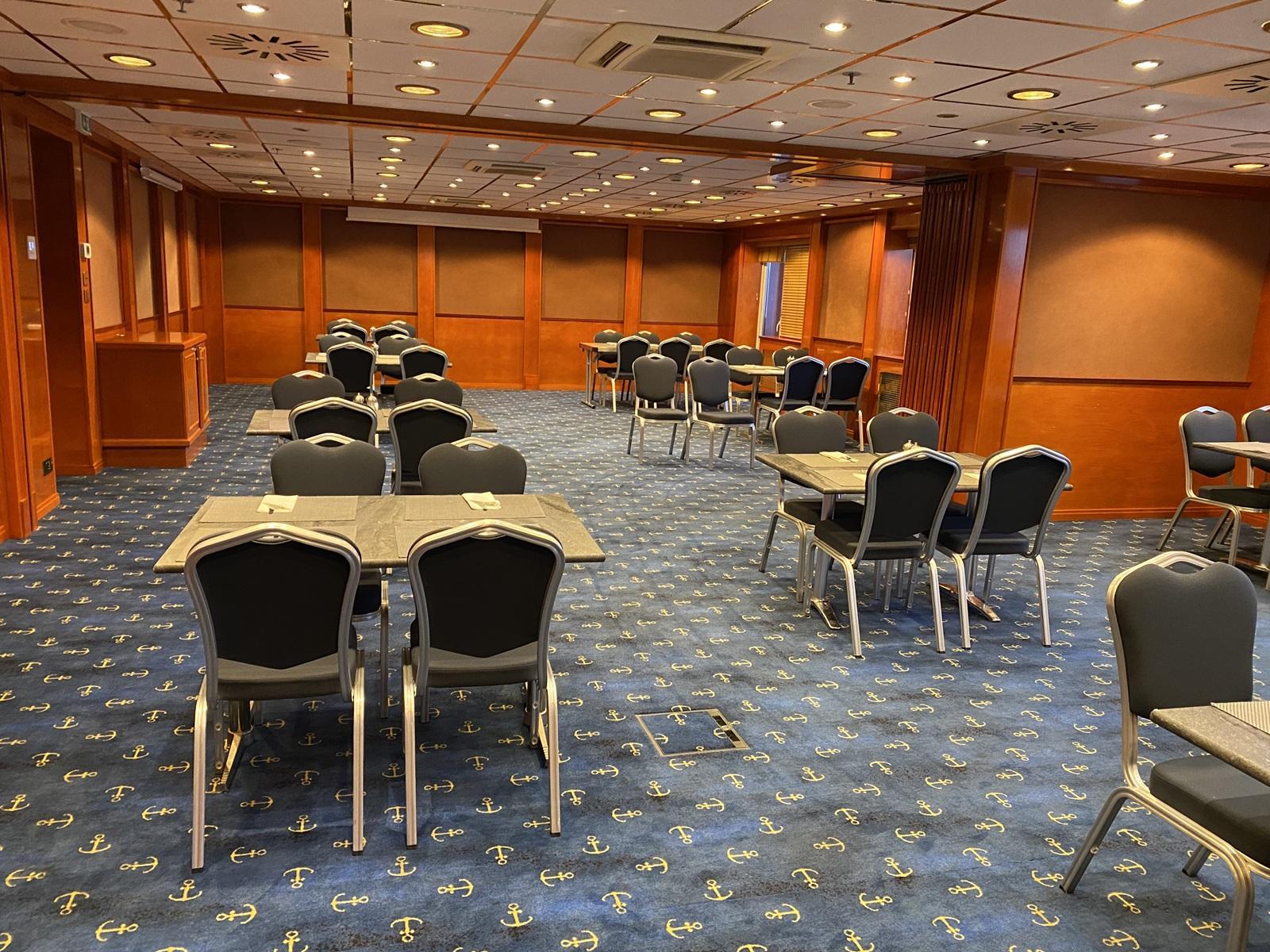 Image: Breakfast dining room at Sunborn London hotel
The staff at the restaurant were friendly and attentive, always on hand to answer any queries or take orders. We were able to enjoy a leisurely breakfast, taking our time to savour the delicious food.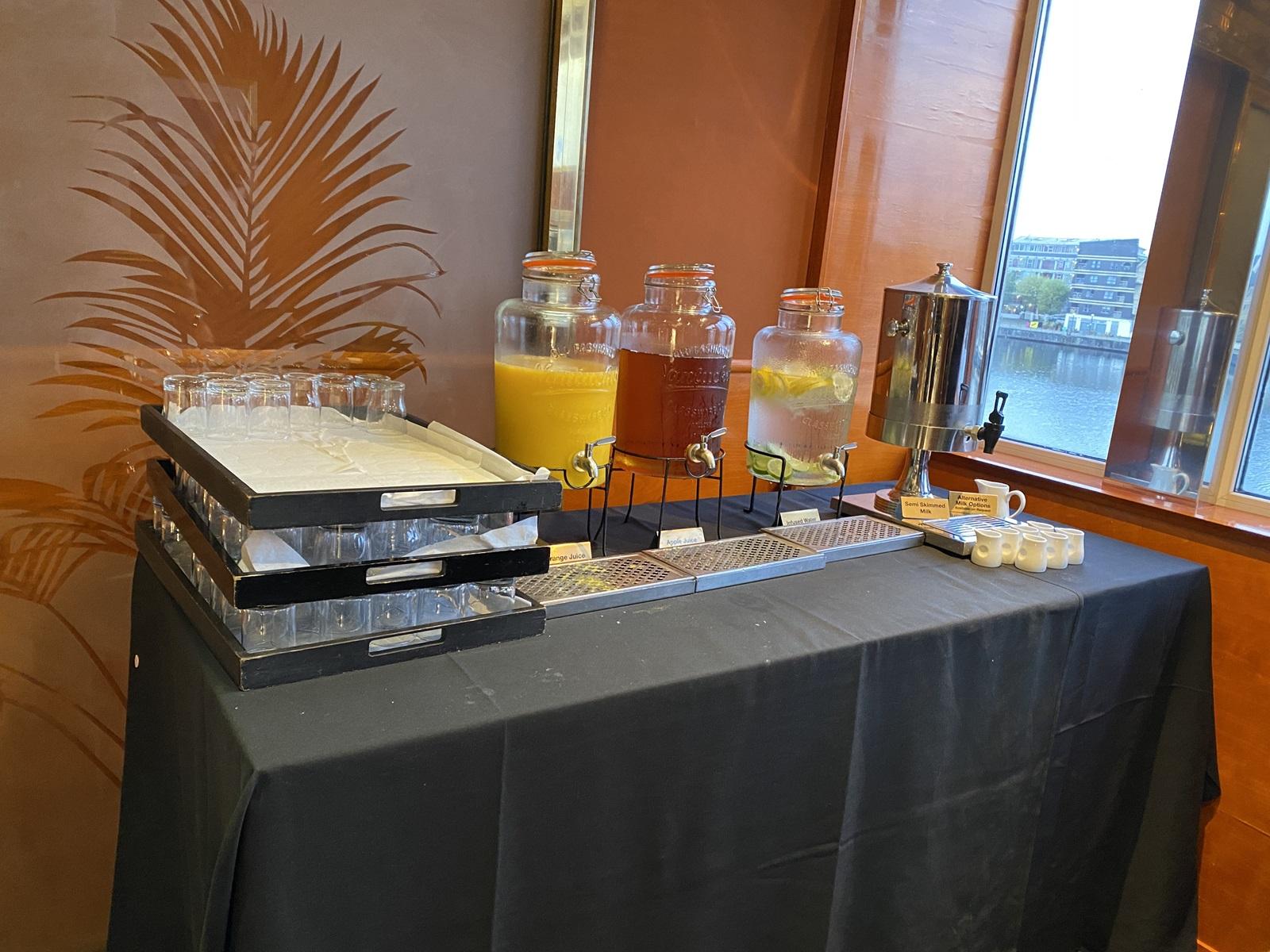 Image: Fresh fruit juices on offer at breakfast at Sunborn London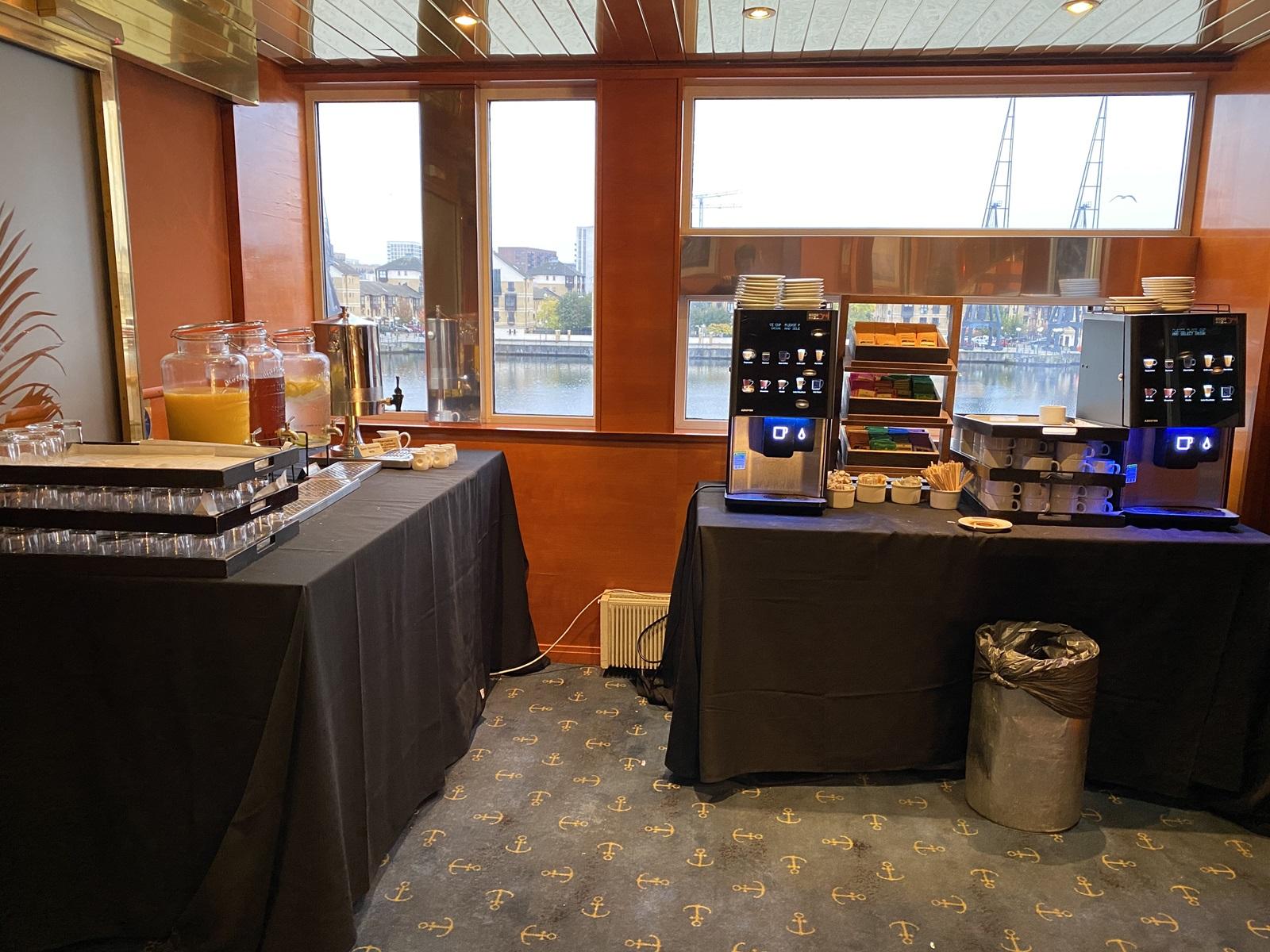 Image: Hot drinks on offer at breakfast at Sunborn London
The breakfast buffet was amazing, with a variety of freshly cooked breakfast items, including bacon, sausages, eggs, mushrooms, tomatoes, beans, hash browns, and a selection of pastries. The food was cooked to perfection, with the perfect balance of flavours. There was also delicious fruit salad, together with cereals, cold meat cuts, smoked fish selection, an assortment of cheeses and different varieties of bread. The hot drinks selection was also excellent, with a choice of teas, coffees, and hot chocolates to accompany the buffet.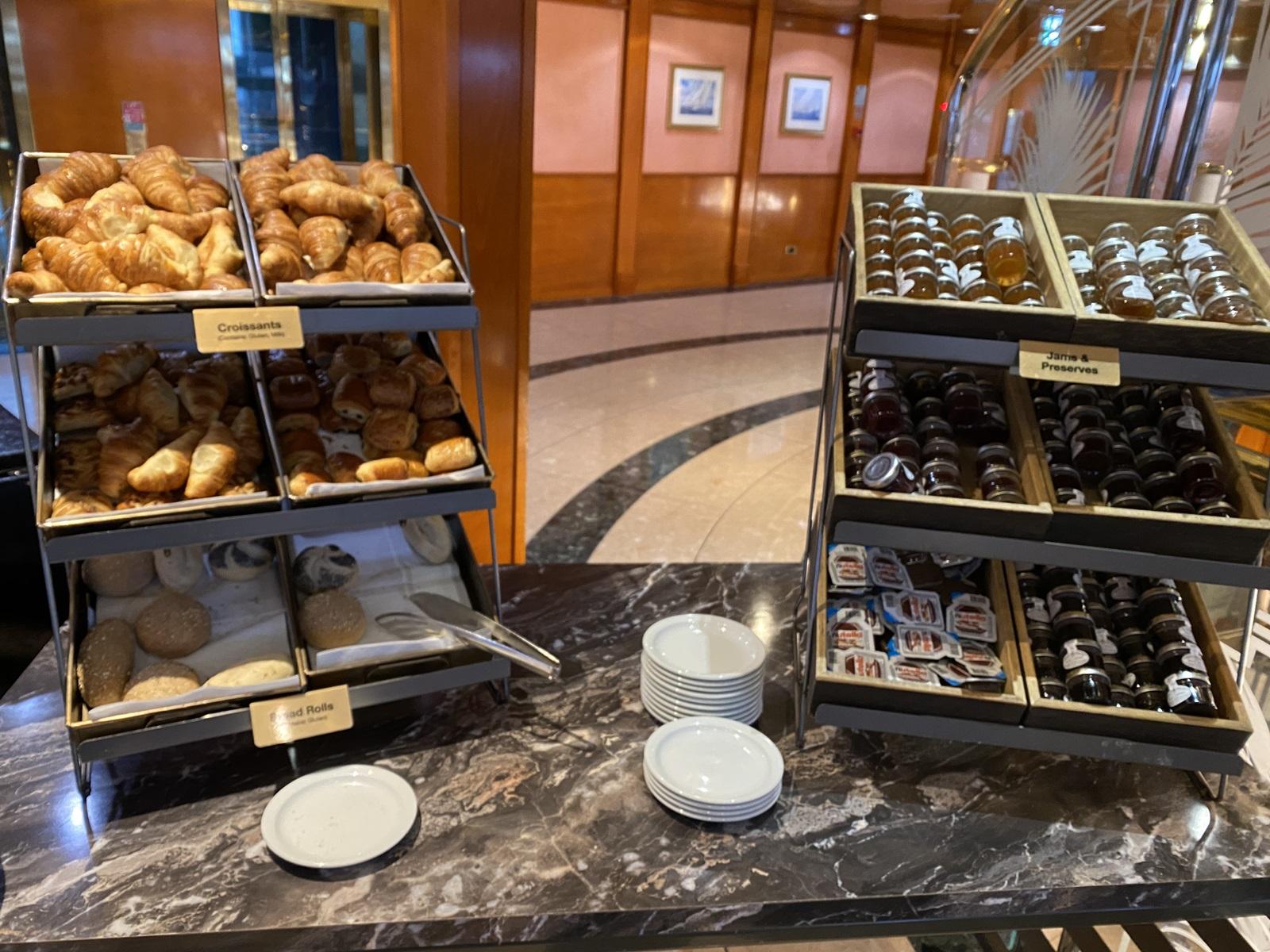 Image: Assortment of breads at breakfast at Sunborn London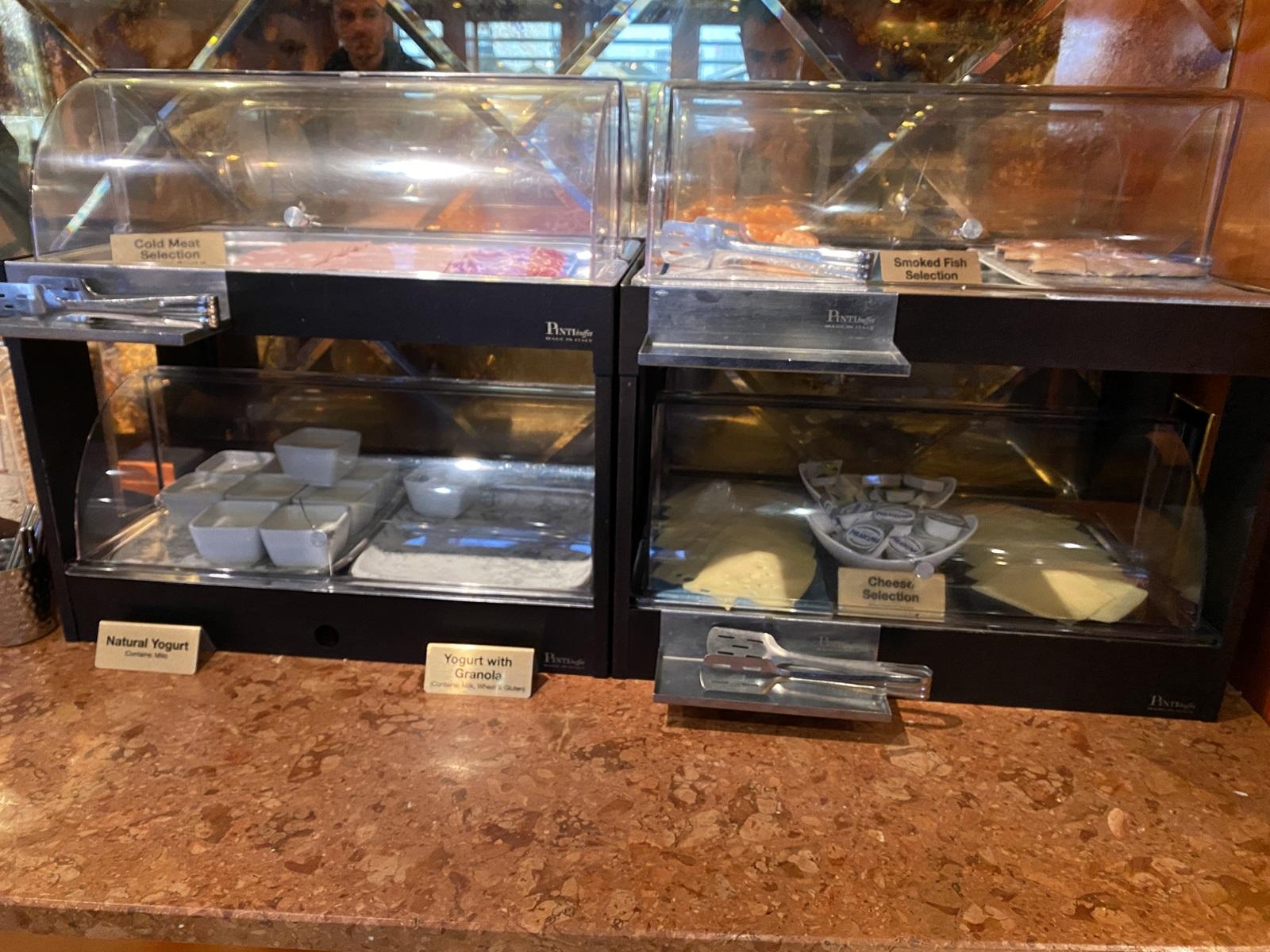 Image: Selection of cold foods at breakfast at Sunborn London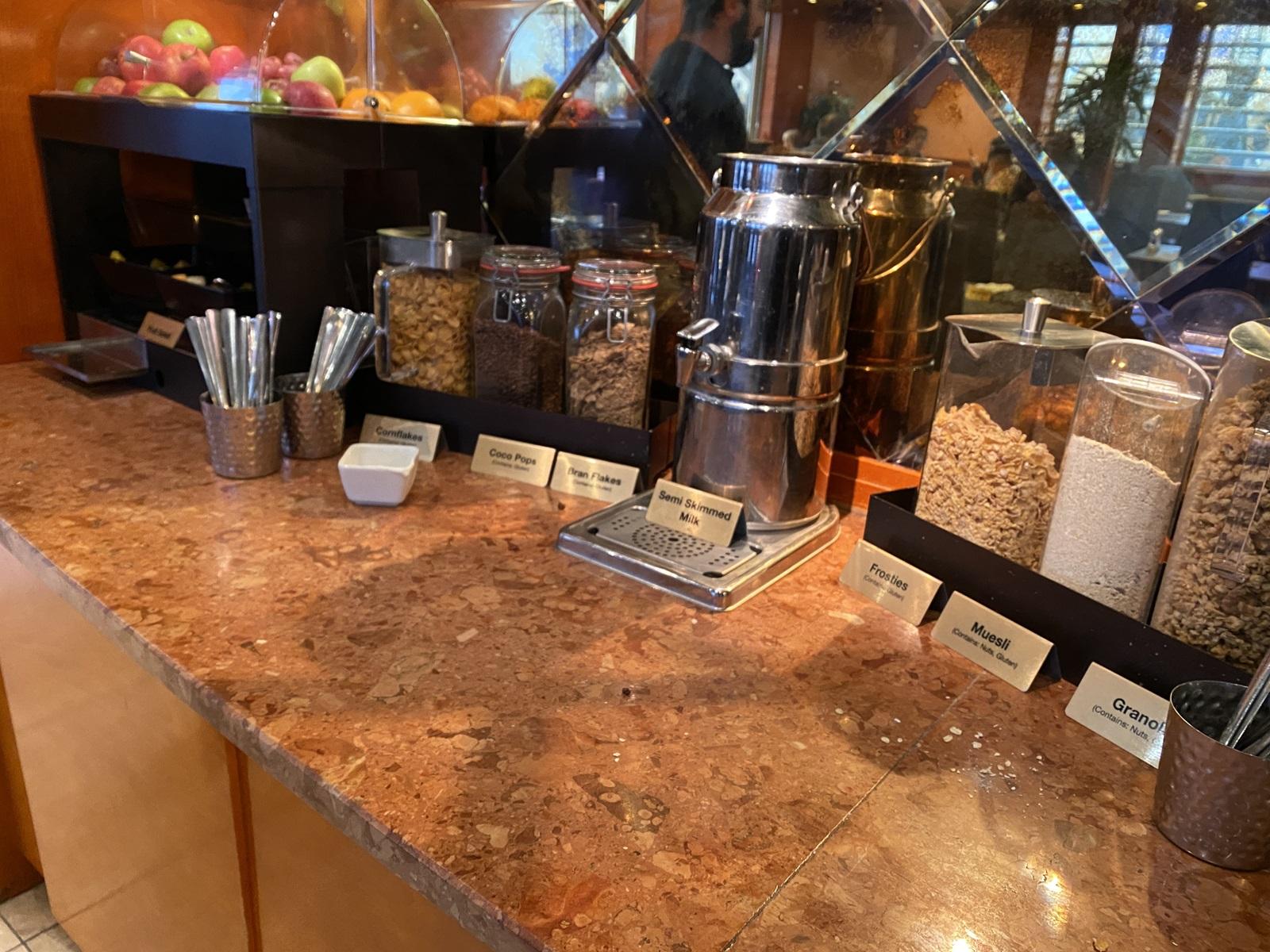 Image: Cereals and fresh fruit at breakfast at Sunborn London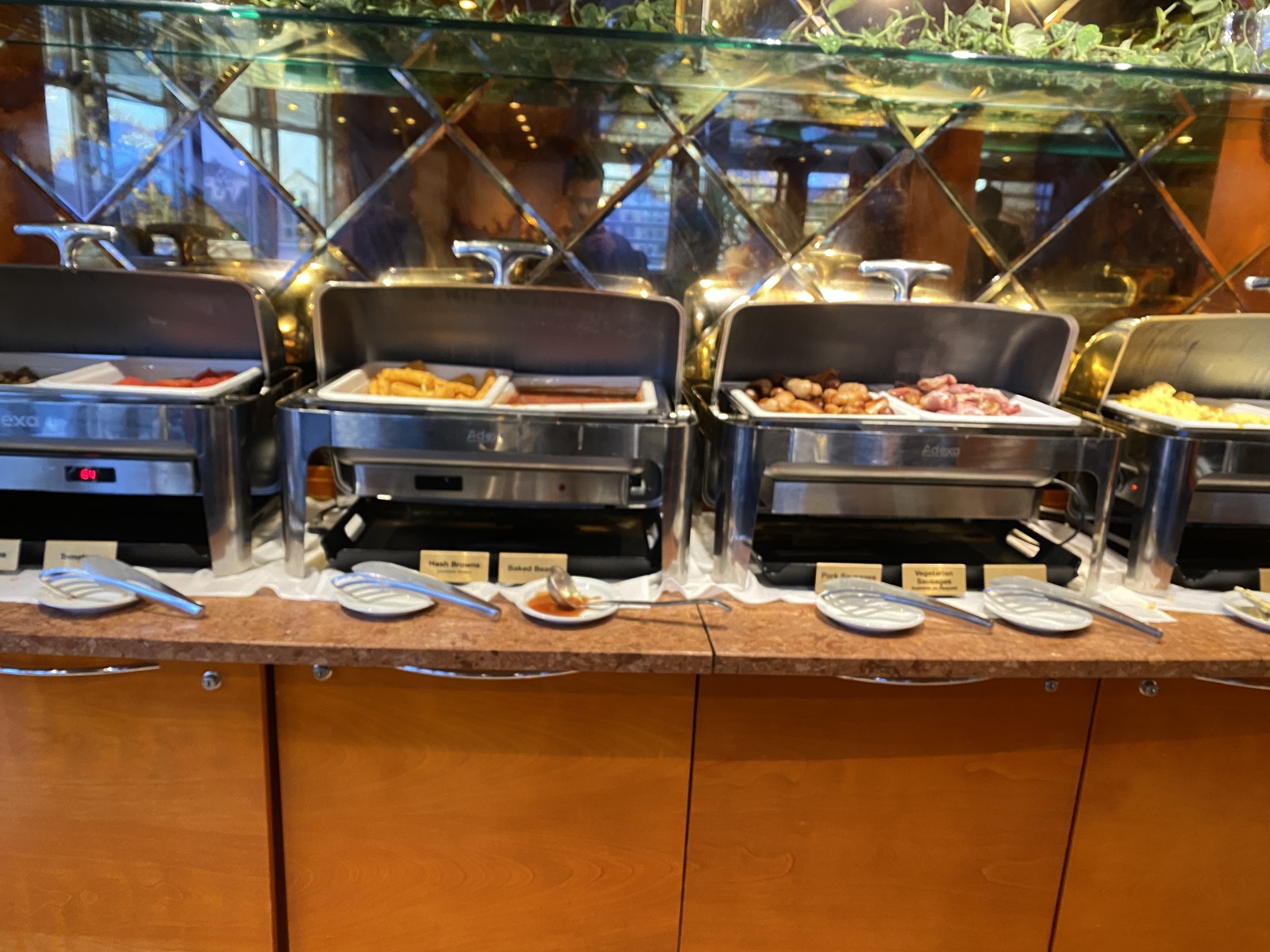 Image: Variety of hot dishes at breakfast at Sunborn London
We all had a wonderful time at breakfast and our kids were especially delighted because they had never experienced anything like it before. The food was absolutely delicious and the variety was outstanding. The kids commented that it was one of the best breakfasts they had ever had. They loved the experience of having breakfast on a super yacht and it was a unique and memorable experience for all of us. We had a great time and the kids will be talking about it for weeks to come!
Overall, our breakfast dining experience at the Sunborn London hotel was fantastic. From the moment we arrived, every request was met with a smile, and the staff went out of their way to ensure that our breakfast experience was comfortable and enjoyable. We felt very welcomed and at home. If you're looking for a unique breakfast experience unlike any other, then we highly recommend taking a trip to Sunborn London. On board on the super yacht, you will be treated to a delightful and filling breakfast that is sure to make your morning special. We look forward to returning in the near future.