Top 5 Leading Family Friendly Hotels in France
We took a look at luxury hotels in France, these are the top 5. Each of them has plenty to offer your family for the ultimate stay! The rooms are very clean and comfortable and there are plenty of activities to take part in close by. Consider what you plan to do, the type of food your family likes, and even the view you desire from your room. These details can help you decide where to book your stay!
Hotel Grand Powers
The height of this hotel is amazing, and it offers a spectacular view of the area. Ask for a high floor when you check in to enhance the view you see every time you look outside! It is in a prime location, the heart of the Golden Triangle of Paris. Even though the hotel is more than a century old, the rooms have been renovated so you aren't going to be disappointed!
The breakfast buffet at Hotel Grand Powers is a wonderful way to start the day with the family. Omaha beach is a delightful place to explore and enjoy the water. There are both bus tours and walking tours. They can help your family see the sights and learn about the culture. There are also several museums to explore.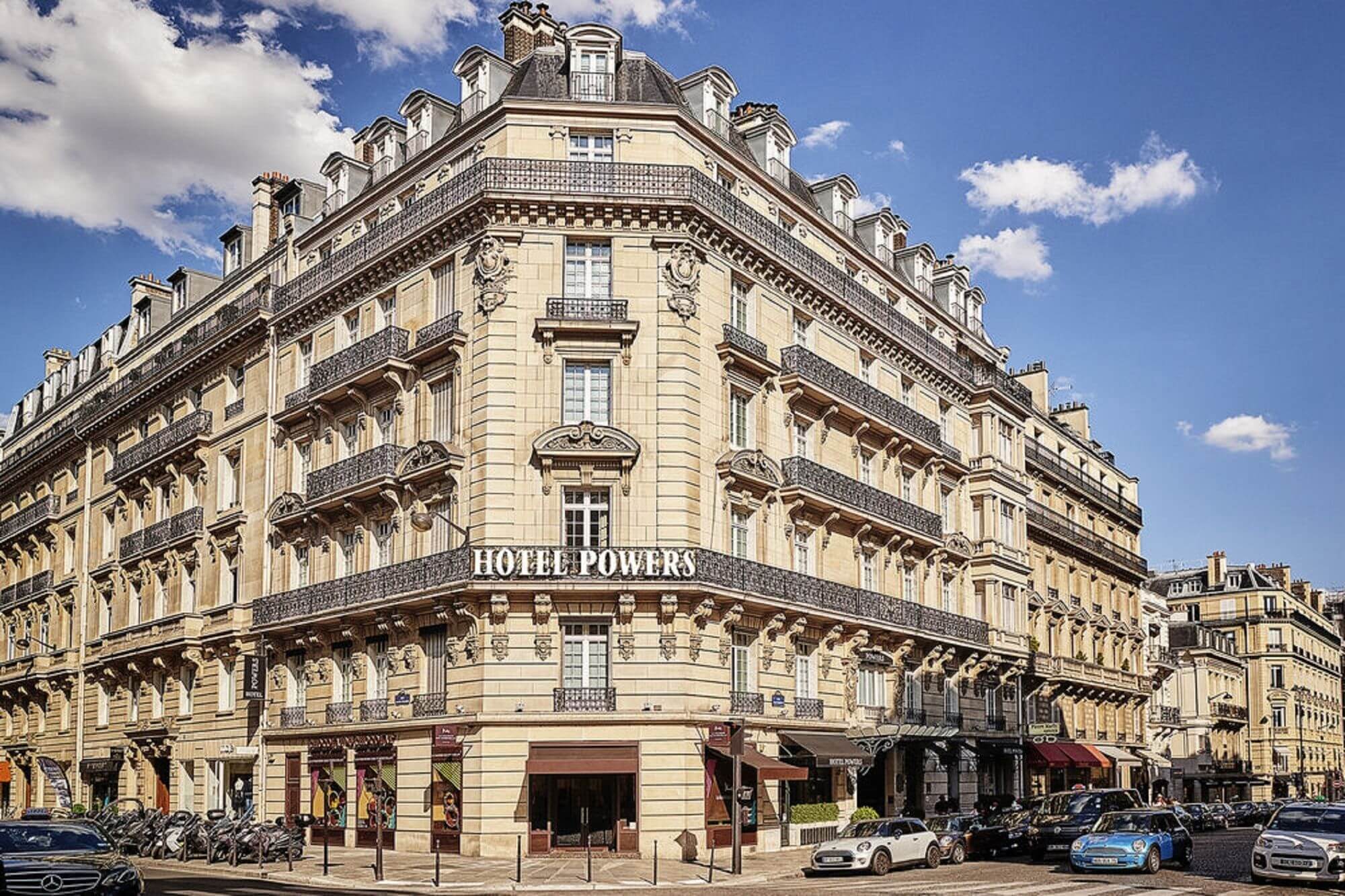 Image: The amazing architecture of the Hotel Grand Powers is remarkable! You can't beat the location either!
Fauchon L'Hotel Paris
No luxury is spared when you stay at the Fauchon L'Hotel Paris. It is one of the most popular due to the location and the wonderful accommodations. It is the ideal place to try a variety of food dishes and delightful pastries. The Seine River isn't too far away, and there is plenty to see and do in that area.
Start your day each morning with the free breakfast your family will love! Not only is this hotel welcoming of children, but it is also pet-friendly. The Louvre Museum is a place your entire family will remember. There are tours to take you to the common attractions, including the Eiffel Tower.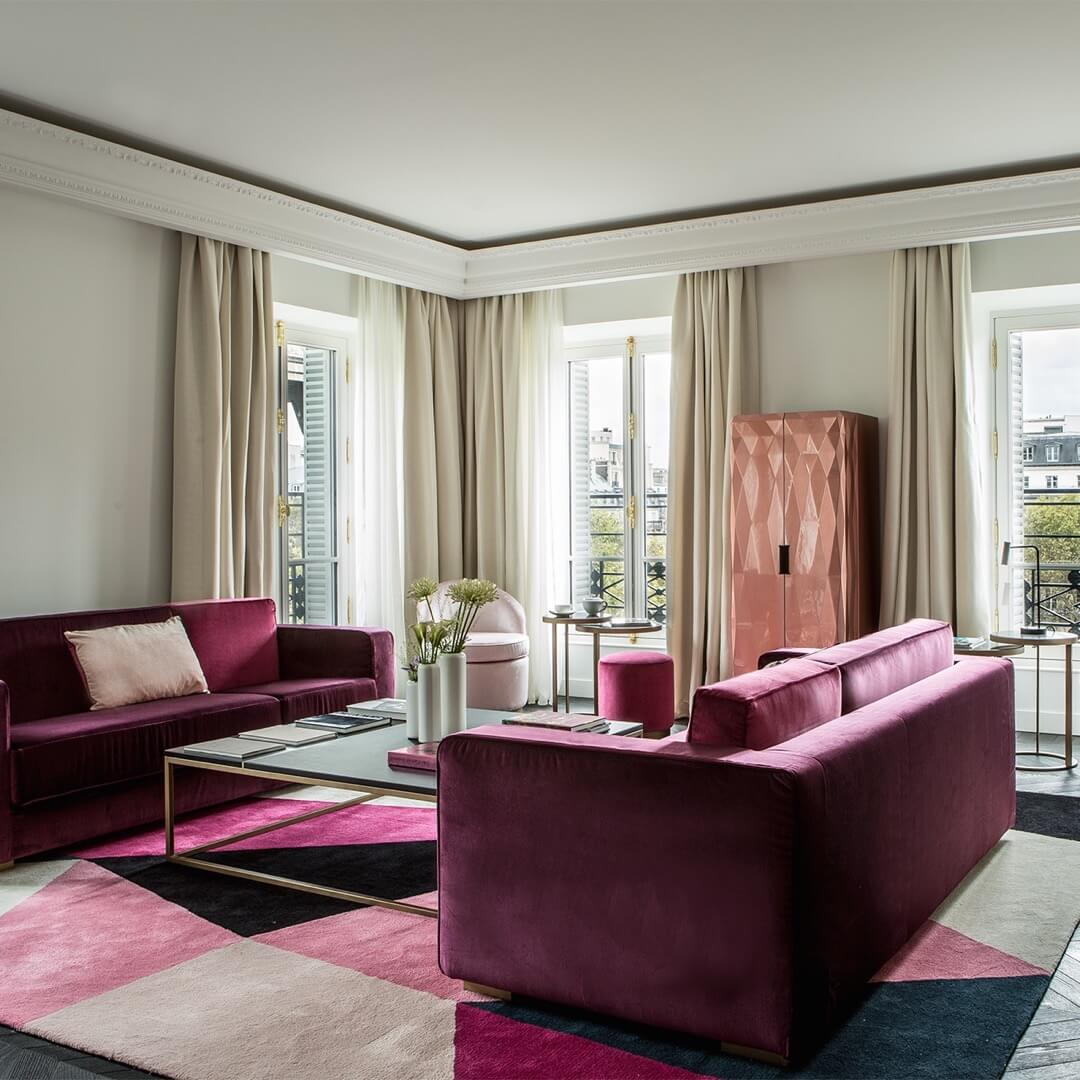 Image: At the Fauchon L'Hotel Paris, you will love the décor and level of comfort provided.
Hotel A Piattatella
If you wish to stay at this luxury hotel, do your best to book it months in advance. It fills up quickly and that makes it a challenge to get a room at the last minute. There are two heated pools at the Hotel A Piattatella. One of them is for everyone to enjoy, and your family will love it! The second is for adults only. This is a very quiet hotel with soundproof rooms.
Each room features a private balcony with an amazing view! There are tennis courts for the family to enjoy. Hiking trailers aren't too far away, and you can either walk the or rent bicycles for your exploration. The delicious breakfast buffet will get your family moving to start a day full of fun activities.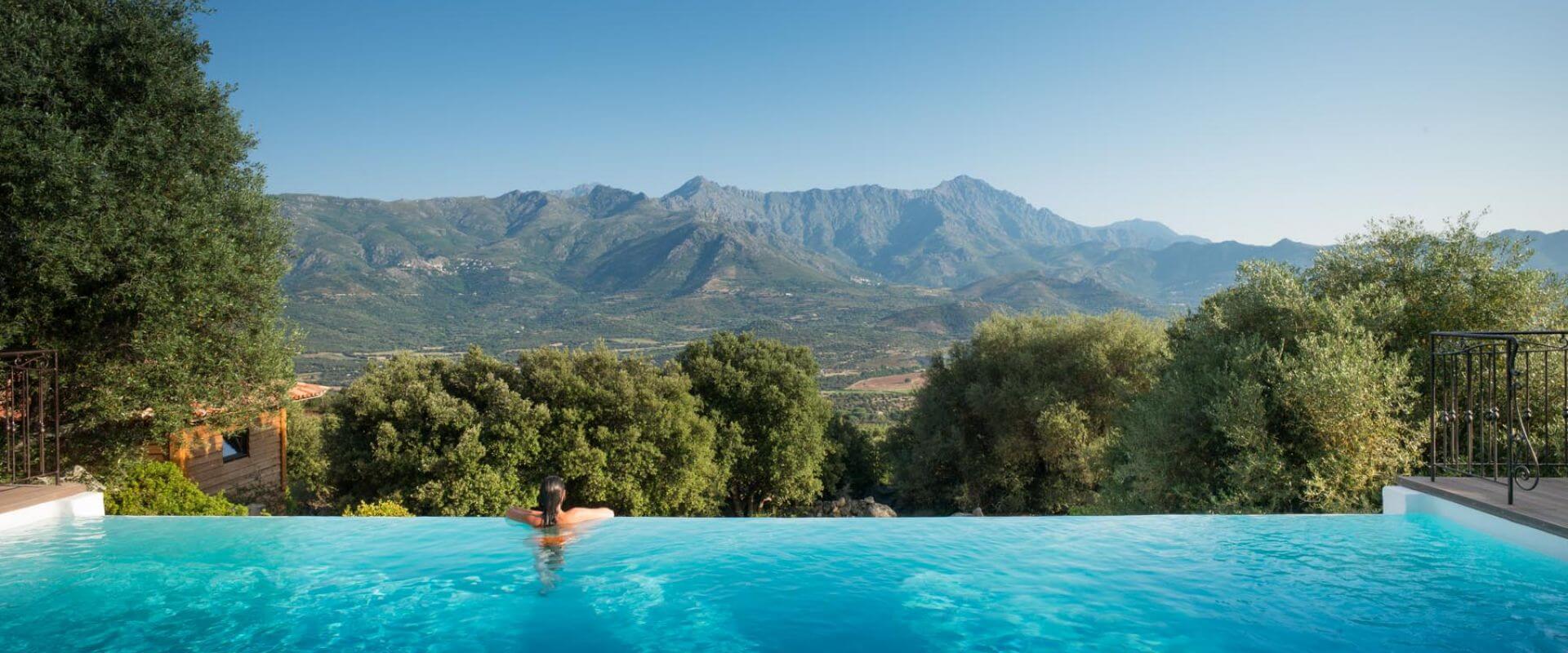 Image: You can't beat the view from the Hotel A Piattatella Hotel or the wonderful rooms featured there!
Hotel Elysia
If you don't know about Hotel Elysia, you may overlook it in your search for accommodations. It is both elegant and charming, making you feel welcome from the moment you arrive. The hotel gets rave reviews for the gourmet meals offered. Treat yourself to sweet treats with coffee or tea during the afternoon too.
This hotel is close to the various attractions in the area. Consider a bus tour or visit them by walking. Plan your days so your family can see it all and not miss out on hot spots they were interested in. There are plenty of cafes, shops, and art attractions in this area. They are a wonderful way to explore the culture offered.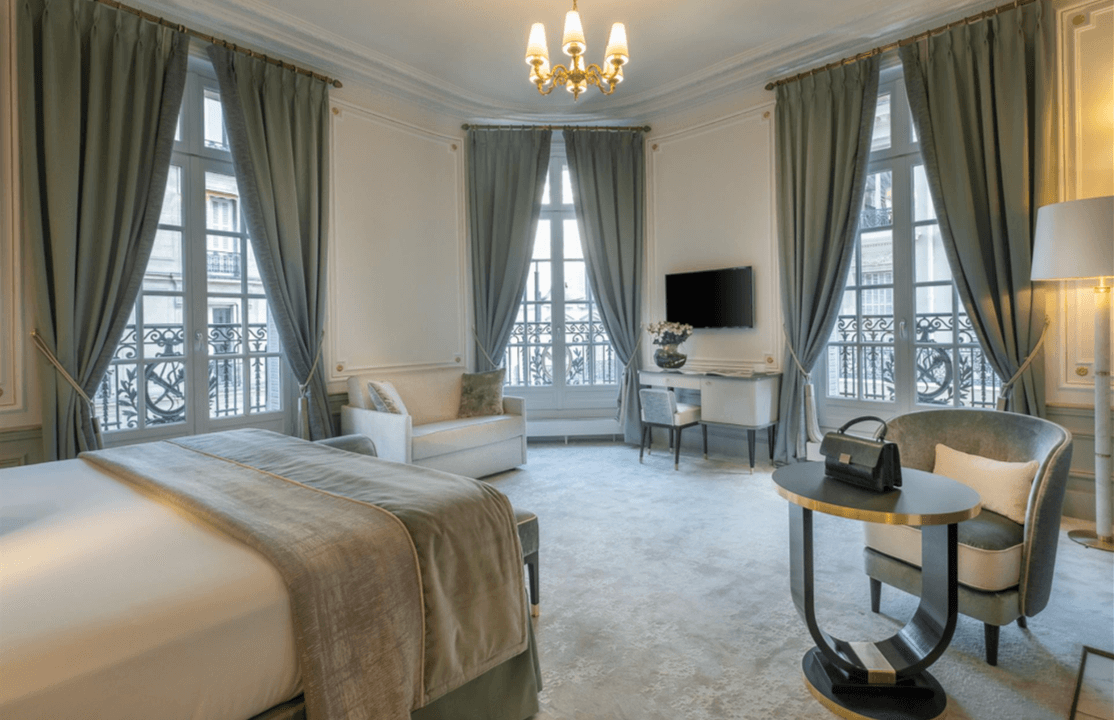 Image: The rooms at Hotel Elysia are attractive and comfortable. With the large windows and balconies, you can enjoy a view of the city.
Hotel Splendide Royal Paris
Even though this hotel is in a discreet area, it is still a favourite! It is quiet and it doesn't take long to get to any of the area attractions. Many families prefer a quiet hotel for relaxing and sleeping. The Hotel Splendide Royal Paris is found on a classy street in Paris, and many people refer to it as The Family Palace!
The hotel features several dining experiences, all with amazing food to enhance your travels. This hotel features free breakfast to start your day off right. There are boards games and puzzles for children you can take to your room. There are also babysitting services if you would like some time as adults to explore on your own.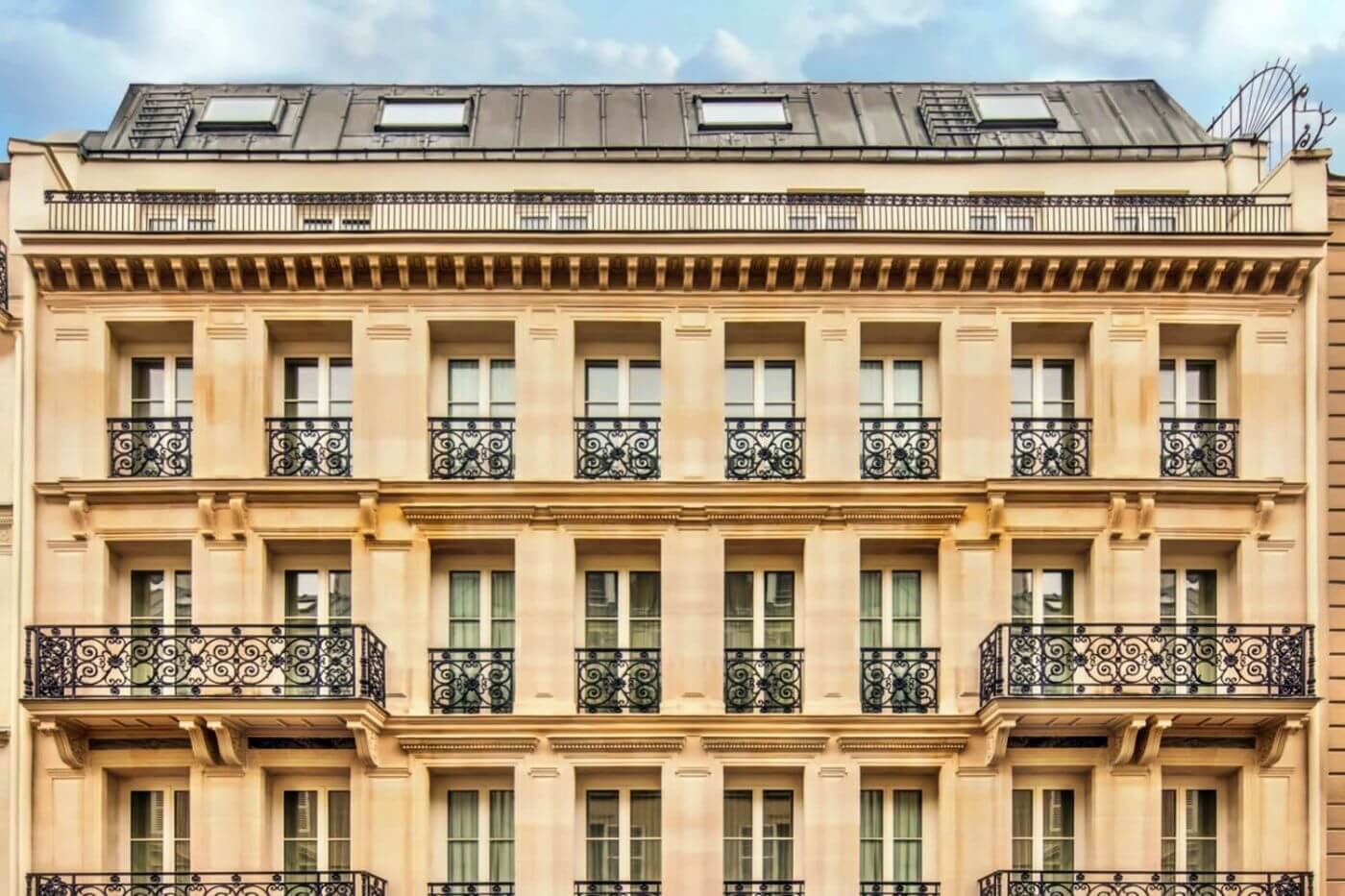 Image: Spend time enjoying the view from your balcony at the Hotel Splendide Royal Paris. It is a unique and amazing hotel!