Top 5 Leading Family Friendly Hotels in Russia
With so much to see and do in Russia, it can be a perfect spot for a family vacation. We evaluated the best places to stay, these are the top 5. A great hotel can help you relax and sleep well away from home. It should offer you comfort, a great view, and easy access to the places you wish to explore.
Lotte Hotel St. Petersburg
The Lotte Hotel St. Petersburg is found in St. Isaac's Square. There is so much to see in this immediate area. Your family will enjoy being able to conveniently walk around and see the sights. There are several museums and theatres in this part of town. It is easy to plan your daily agenda with some of the best landmarks of Russia within view!
The hotel features a large swimming pool. There is a restaurant and room service available. The hotel gets top reviews for the food. Children enjoy the choices on the kid's menu, ensuring parents don't have struggles getting them to eat. If you decide to explore parts of Russia further away, bus tours are convenient to set up.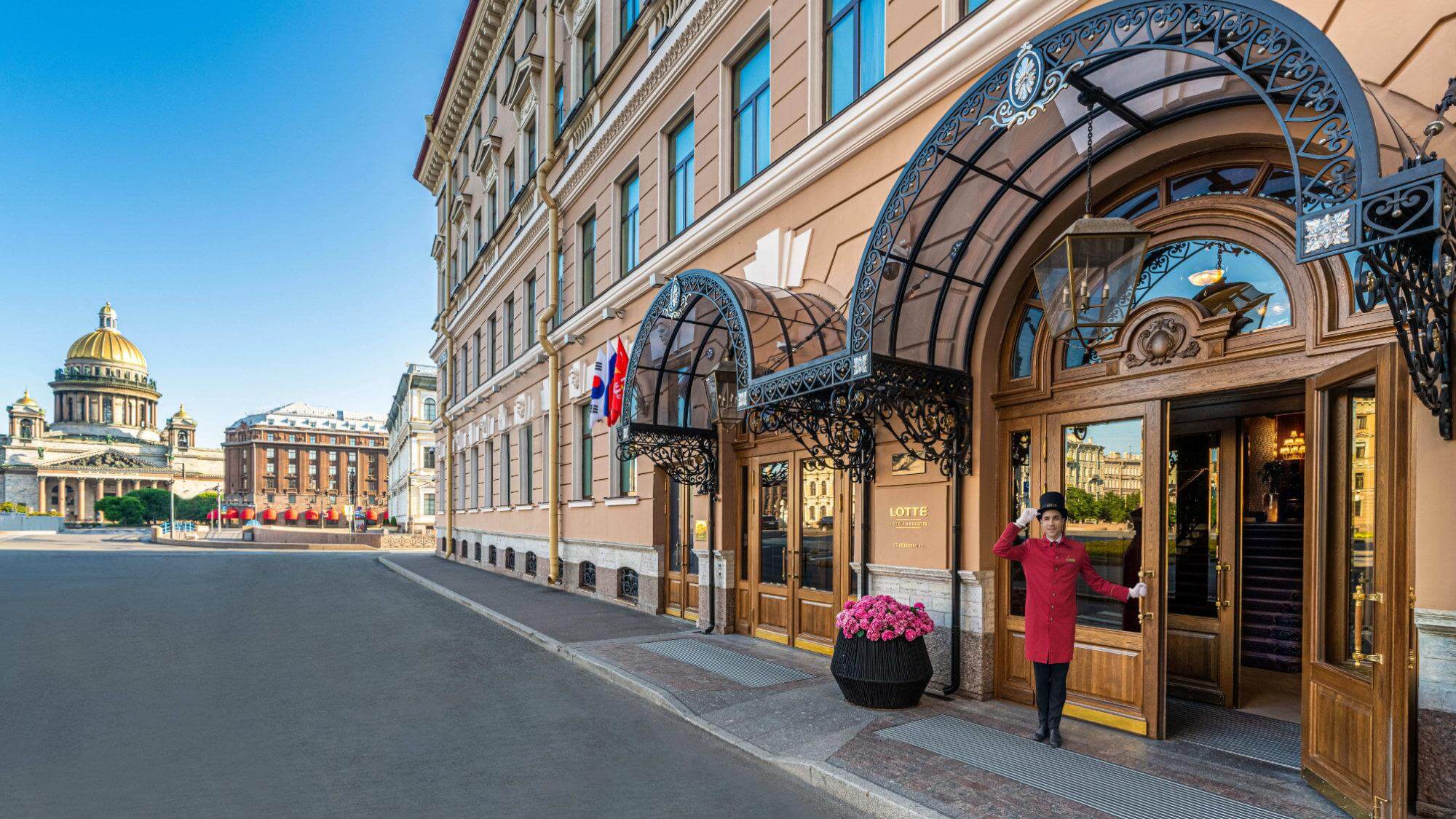 Image: Explore with ease when you stay at the Lotte Hotel St. Petersburg. So many places on your list are within walking distance.
Trezzini Palace Hotel
You will feel like you are royalty when you stay at the Trezzini Palace Hotel! The rooms are decorated with a dreamy castle theme. Children love it as it reminds them of fairy tale stories. Adults love it too due to the comfort and pampering it delivers. There are plenty of activities at the hotel for children and families to enjoy.
This is one of the few hotels without a swimming pool. That can be a dealbreaker if your family was excited about some time swimming. The rooms offer a lovely view of the Neva River where you can enjoy water-related activities. It is close to the centre of town, making it convenient to go explore as you wish.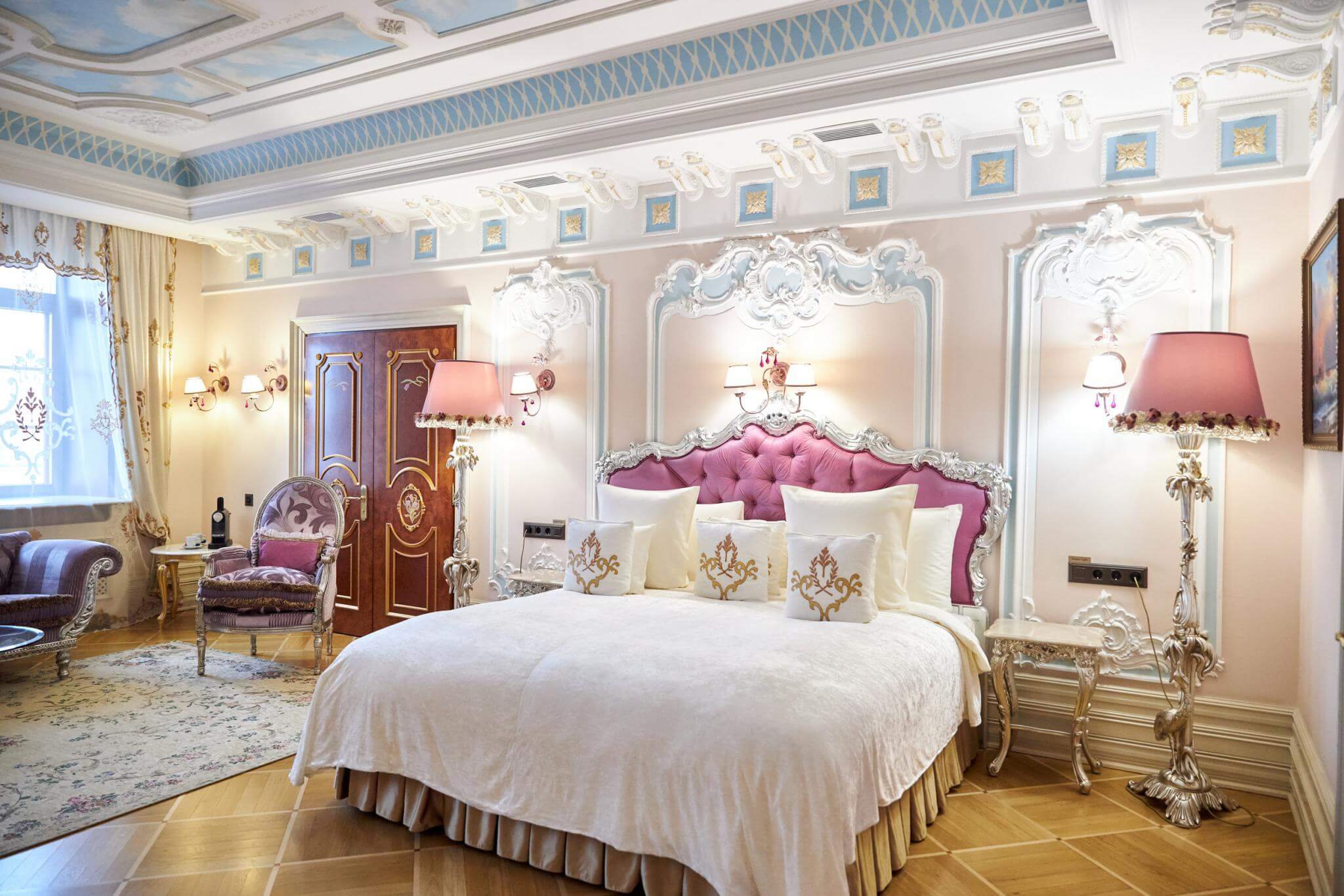 Image: The unique style of the Trezzini Palace Hotel and the great location makes it the ideal hotel while in Russia.
Hotel Indigo St. Petersburg
The older architecture of the Hotel Indigo St. Petersburg was preserved when the rooms were renovated in 2014. This offers the perfect balance of charm for a relaxing stay your family will always remember. The archways and artwork are remarkable! There are three swimming pools, one of them is for adults only. This is a great place for everyone to have fun.
Bicycle rentals are offered at this hotel, giving families a simple and unique way to explore the area. The hotel is close to Summit Garden, a lovely place for a relaxing afternoon. Several museums and historical churches are in this location. The unique design and attention to detail with the structures will leave you in awe!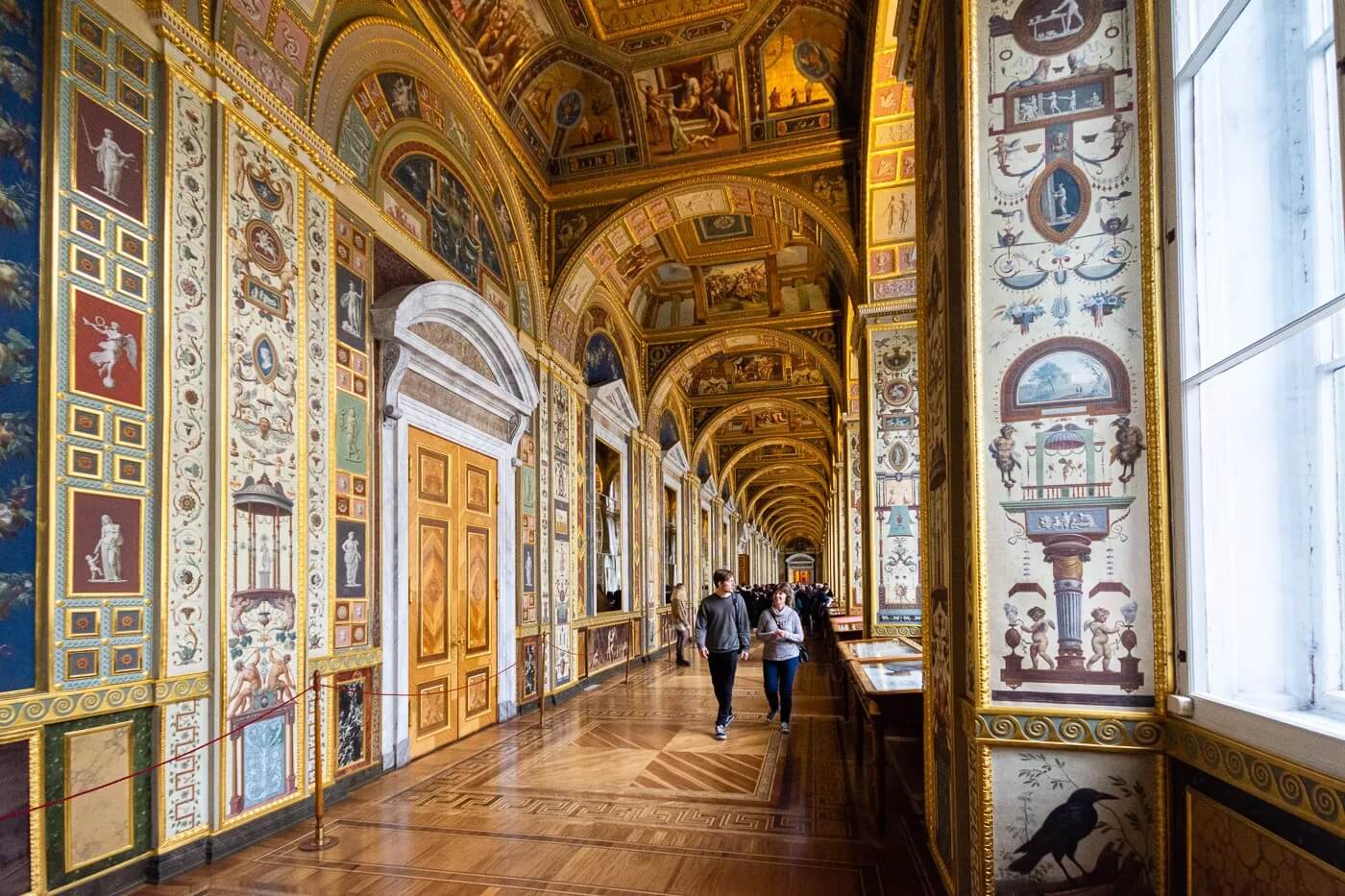 Image: The Hotel Indigo St. Petersburg is one of the prettiest you will find. It is loaded with architectural styles and artwork.
Four Seasons Hotel Lion Palace
The location of the Four Seasons Hotel Lion Palace is perfect for exploring. The popular Hermitage Museum and Winter Palace are about a 5-minute walk. The unique design of the hotel is amazing, and the renovations to the inside give it the ideal balance of history and comfort. The food is amazing, and you will enjoy dining at the restaurants here.
Childcare services are offered, giving you an option to have an adult only outing or meal. Full-day and half-day tours of other areas of Russia can be scheduled. With so much to do right here though you may decide staying closer to your hotel is the perfect solution for your travel plans.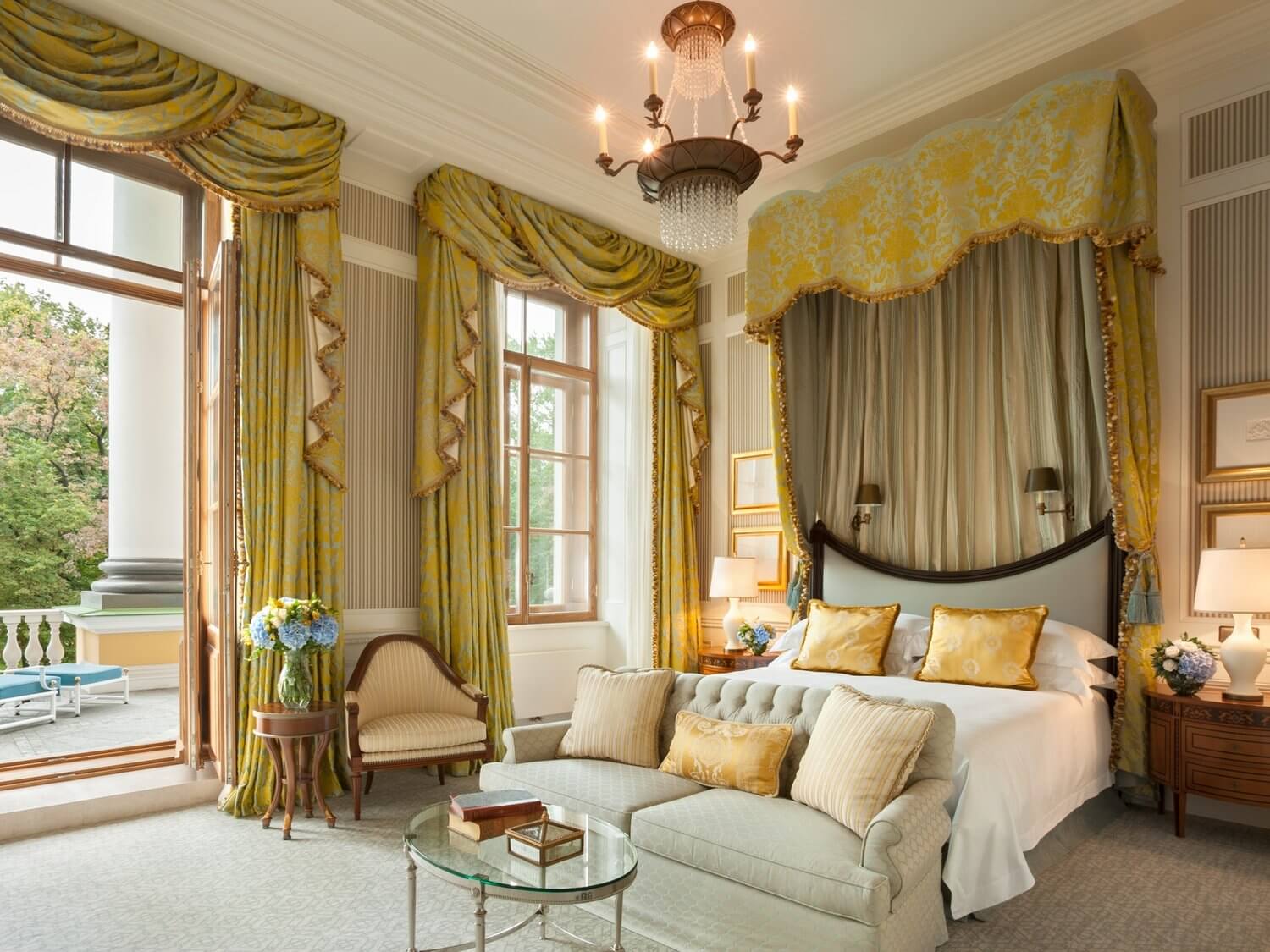 Image: Your family will enjoy the Four Seasons Hotel Lion Palace so much; you won't be in a hurry to return home!
The St. Regis Moscow
Located in the centre of Moscow, this lovely hotel is perfect for your family to relax and take in the sights. It has one of the most breath-taking designs in the lobby area, featuring a dual staircase with a rounded balcony when you reach the top. Each of the rooms is large and comfortable with all the perks you expect from a luxury hotel.
There are plenty of lovely attractions in this area. If you are fond of architectural designs, this will be a haven to see them all. There are plenty of museums and parks to explore for the family to enjoy. Your time in Russia can be relaxing as well as interesting with so much to do. The hotel is a place where you can relax and have some downtime too.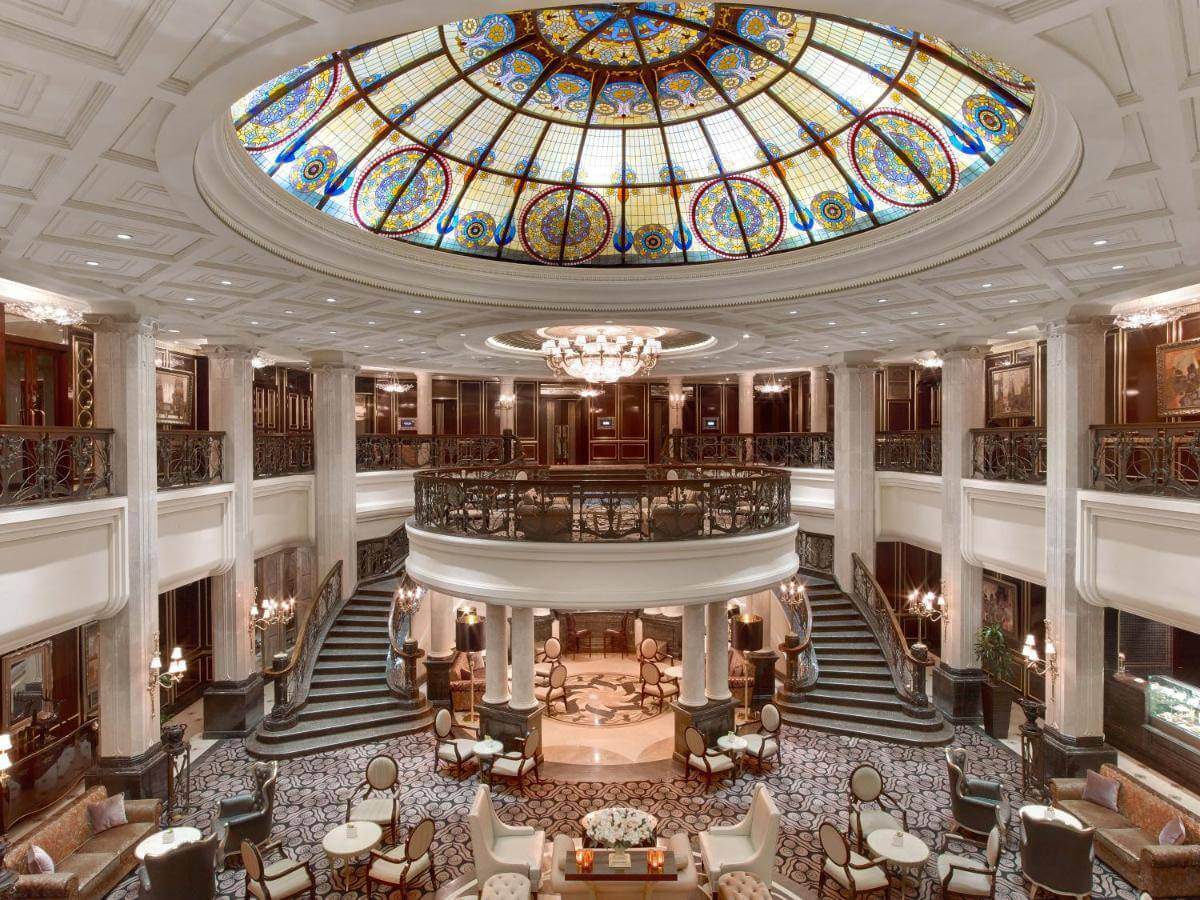 Image: St. Regis Moscow offers exceptional beauty and comfort.