The Executive Club Lounge at the Pullman Dubai Downtown hotel is located on the nineteenth floor offering panoramic views. It opens daily from 7.30am to 8.00pm, offering exclusive access to Club Level guests, with four food and beverage presentations daily, which include:
A continental breakfast served from 7.30am to 11am
Afternoon Tea offered from 12pm to 5pm
Evening cocktails and canapés from 5pm to 7pm
Coffee, tea, soft drinks, water and fruits available all day
Children are allowed only if accompanied by parents, except during happy hours.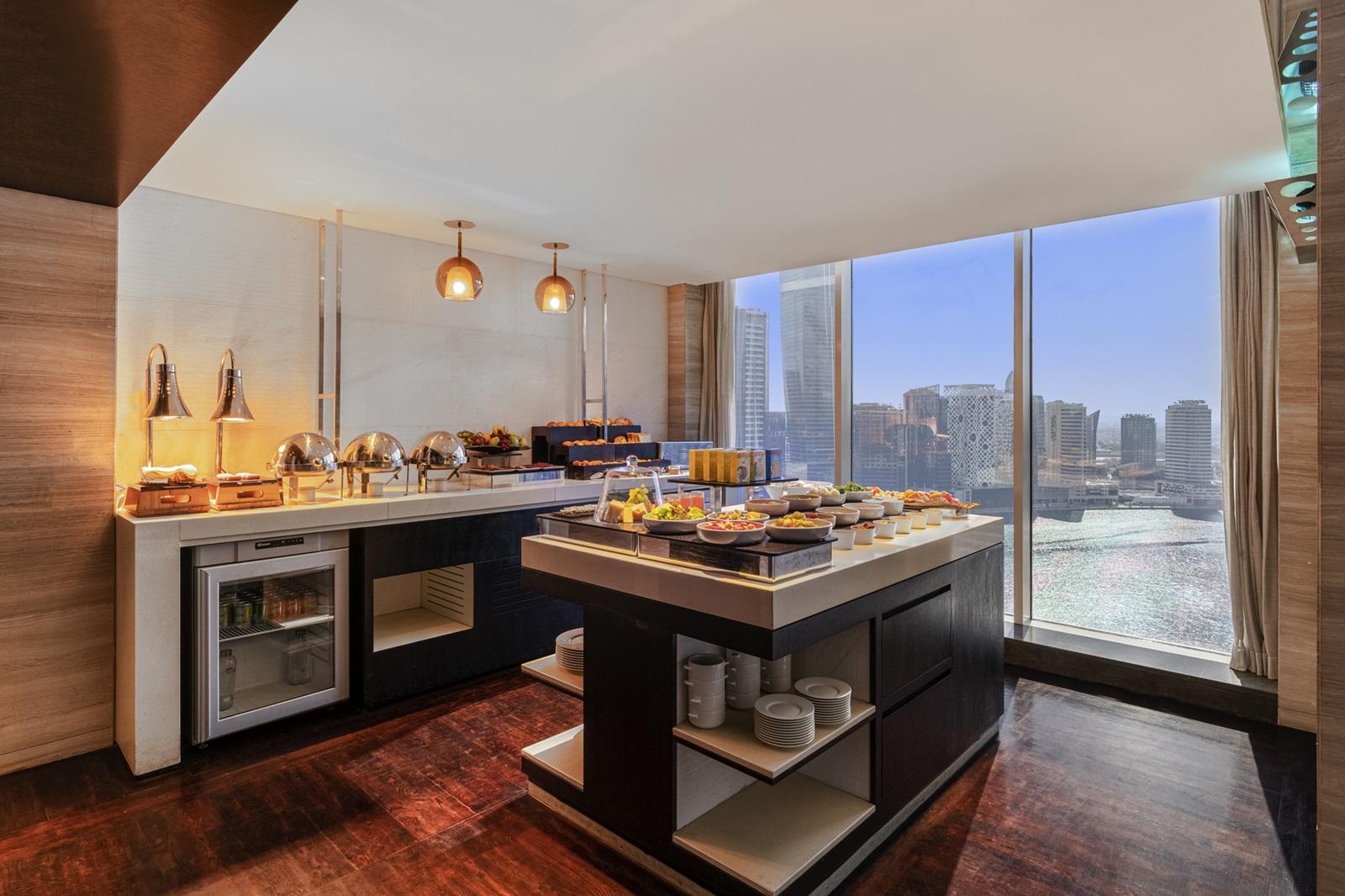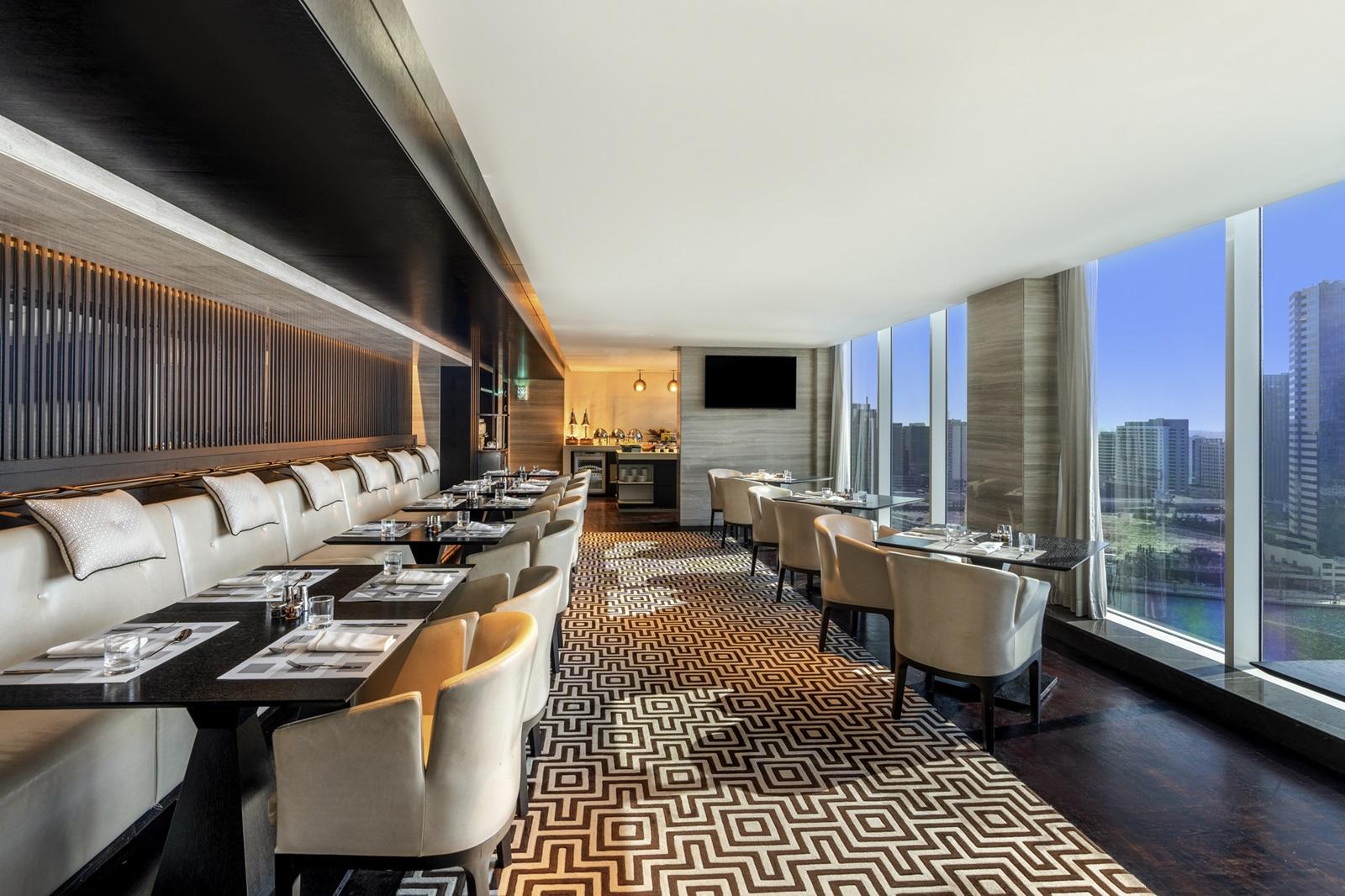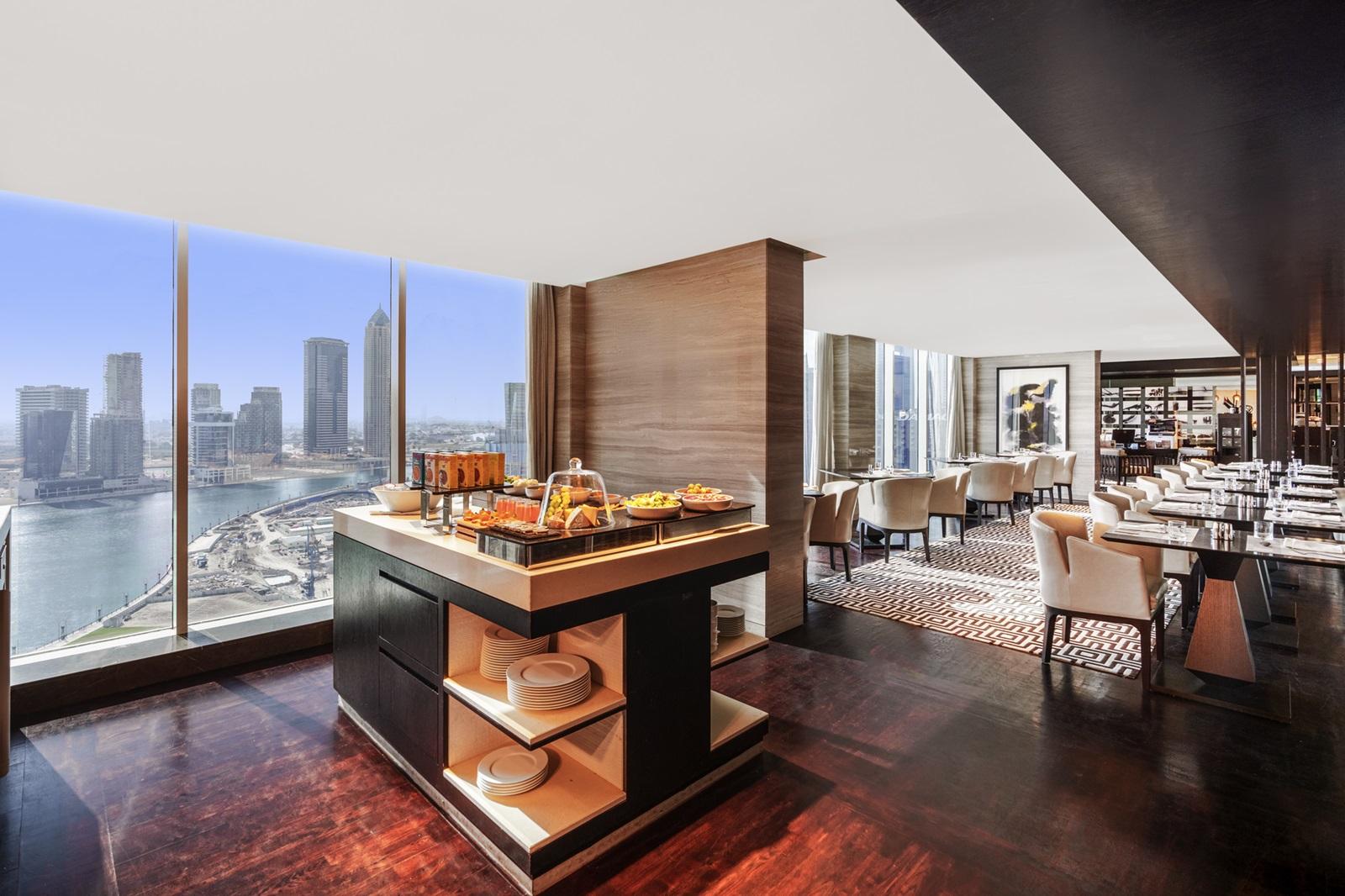 Exclusive Privileges in a Beautiful Lounge Setting
Guests staying in the Deluxe Suites, Executive Suites and Presidential Suites have complimentary access to the Executive Club Lounge at the Pullman Dubai Downtown hotel. The Executive Club Lounge offers a complete range of exclusive benefits in the most beautiful lounge setting, which includes high speed internet access and assistance with bookings and requests.
Club Level guests enjoy the convenience of complimentary fruits, sweets, tea, cookies, coffee, soft drinks and water throughout the day. Happy Hour offers a choice of evening canapés from sushi and finger sandwiches to a range of alcoholic beverages, which includes wines, beer and spirits.
The Executive Club Lounge at the Pullman Dubai Downtown hotel is a great experience, offering a chance to relax, get away from the Dubai heat or check on your emails. The team are friendly and attentive and always have a smile on their face. They are happy to assist with all requests from booking a table at one of the restaurants to booking a spa appointment.
Professional, Luxurious and Beautiful
The Executive Club Lounge is an amazing experience, whether travelling for business or as a young family. The team are highly trained with the finest level of professional. They have a great attitude and know the industry, along with the local area. They are always happy to make recommendations or assist with bookings, whether it's a car hire, restaurant or a spa treatments.
The Executive Club Lounge at the Pullman Dubai Downtown hotel is luxuriously furnished in warm colours, which welcome you from the minute you walk through the door. The comfortable armchairs are the perfect place to relax and read a book, check your emails or read a newspaper.
The floor to ceiling windows, don't only allow an abundance of natural light, but they provide the most spectacular views, which can be enjoyed wherever you sit in the Executive Club Lounge. It has a beautiful restaurant area with food island, which is overflowing with the finest quality cuisine and beverages. Upgrading to Club Level access is worth it when staying at the Pullman Dubai Downtown hotel.