Guests that have access to Radisson Blu Hotel, Dubai Deira Creek's exclusive Royal Executive Club Lounge on the 10th floor are offered outstanding service by staff and management to ensure they enjoy their stay and status as special guests at the hotel. Here they are treated to an assortment of meals, drinks and bites. Below follows an idea of what the Executive Club Lounge guest can expect with regard to meal times and snacks:
A wonderful, Complimentary Buffet Breakfast is served at the hotel's ground floor Boulvar Restaurant between 6:30 am and 10:30 am.
Afternoon Tea and Coffee can be enjoyed by Executive Club Lounge guests from 1 pm until 4 pm when soft drinks, cookies and fresh fruit can be enjoyed.
Happy Hour offers the guest a choice of light snacks, canapés and house beverages to be enjoyed between 5 pm and 7 pm.
Children are welcome to accompany their parents to the Royal Executive Club Lounge.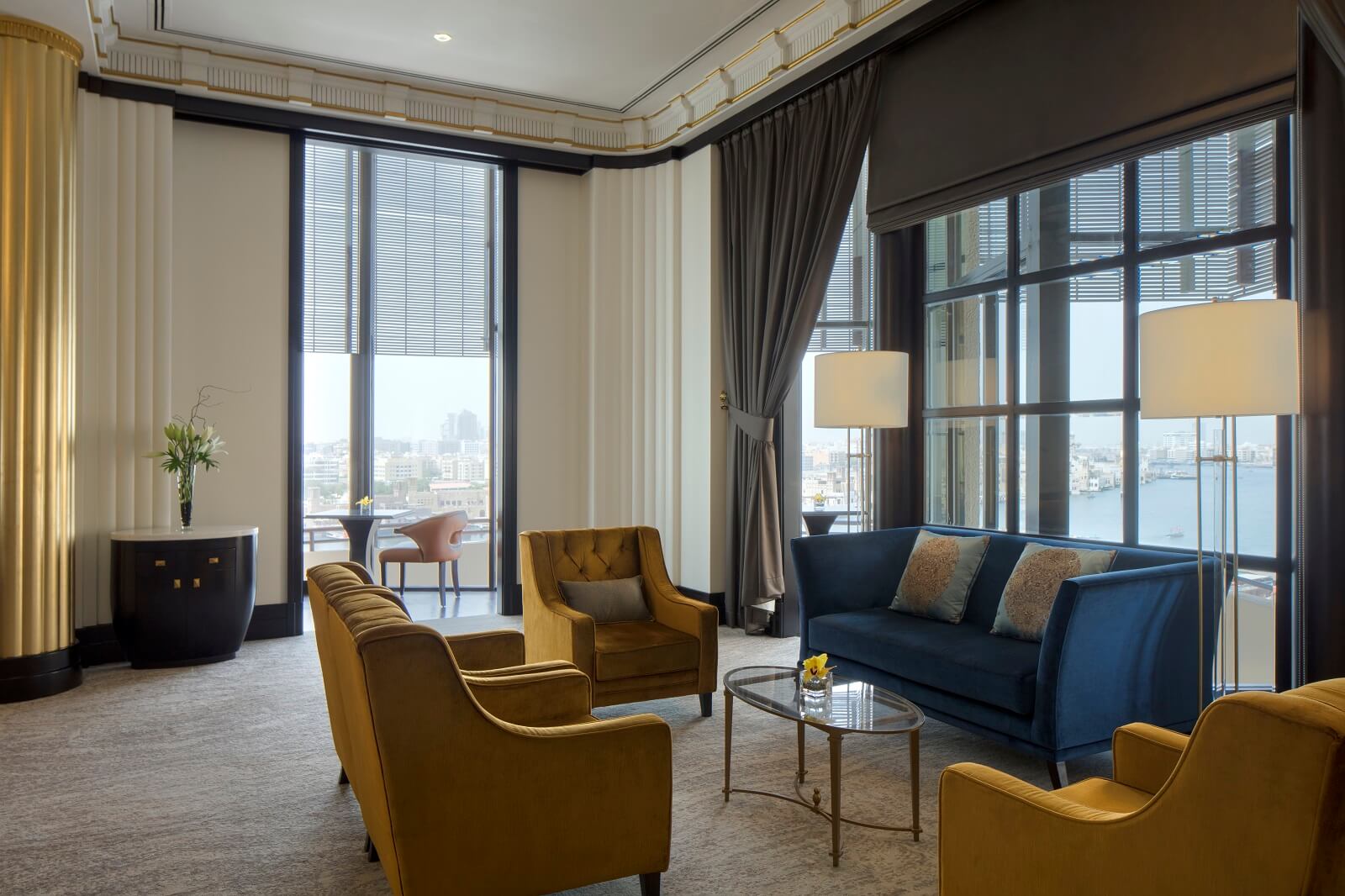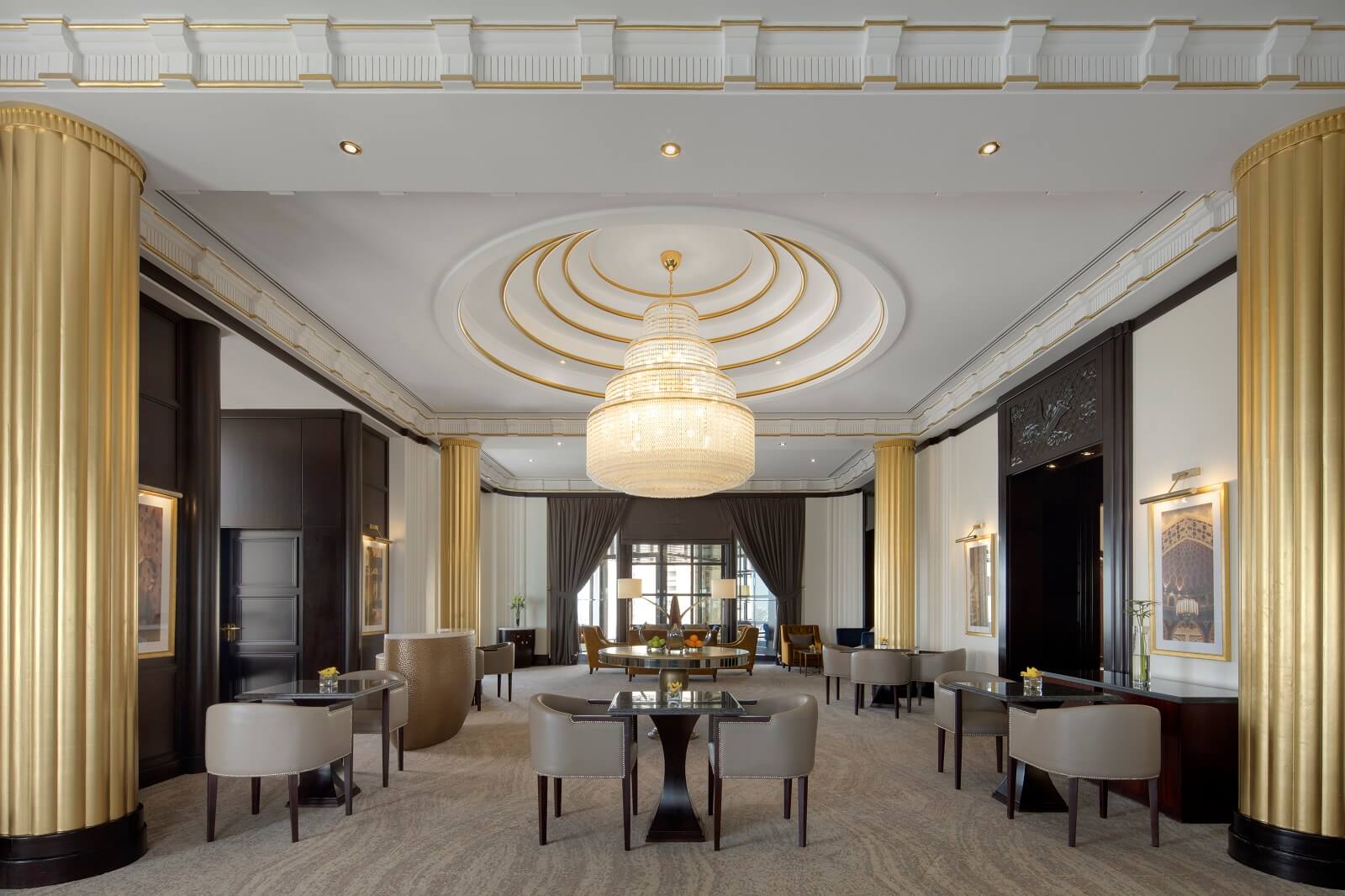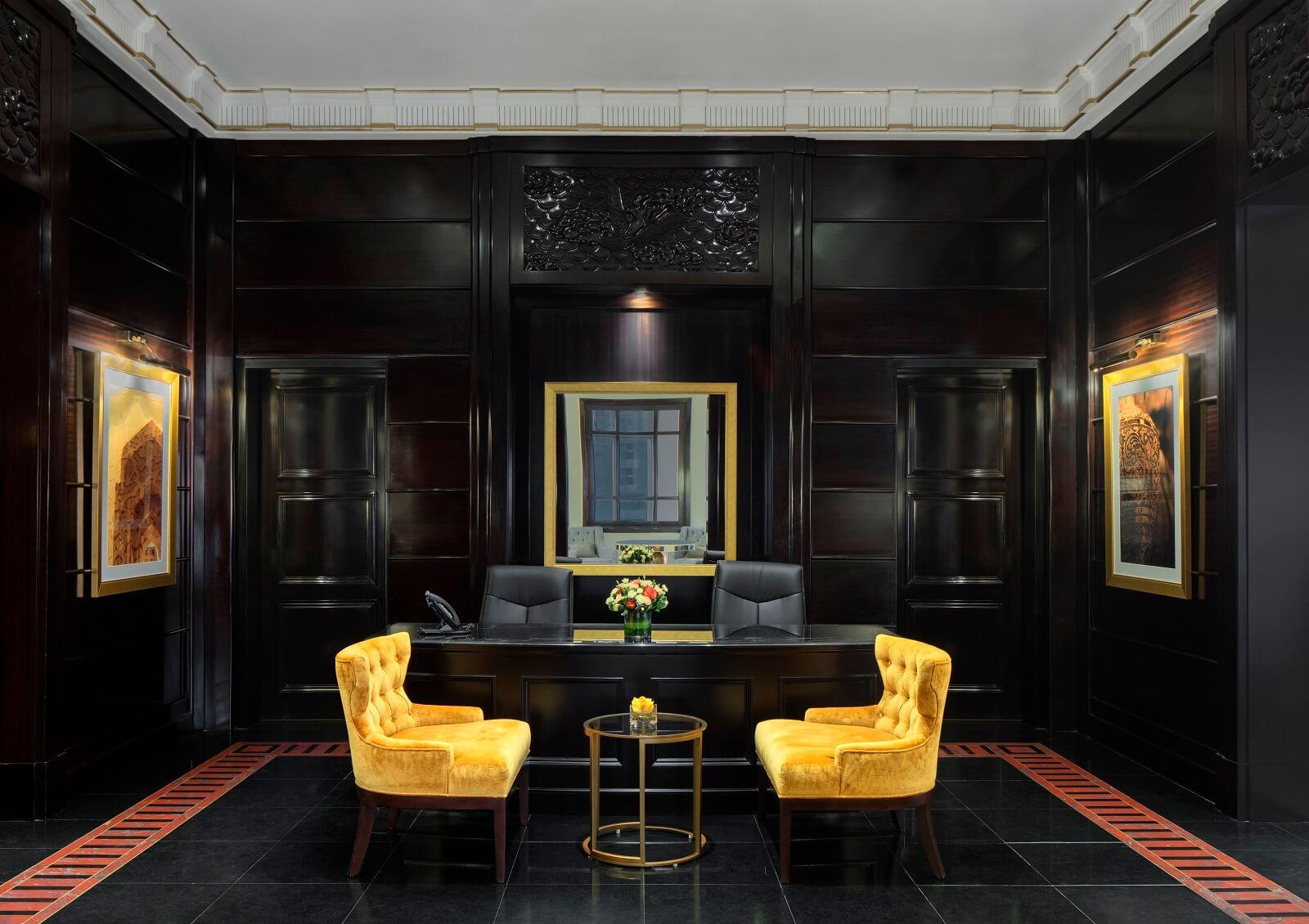 Attentive Service In Beautiful Surrounds
Staff are well-experienced with regard to the treatment that the Executive Club Lounge guest expects. Therefore they are courteous, helpful and always nearby without intruding in guests' private space. Guests can choose from an array of tasty treats and beverages when they want to relax after their busy morning. If it is at all possible, special requests will be taken care of by the staff. The Royal Executive Club Lounge at Radisson Blu Hotel, Dubai Deira Creek offers great, comfortable seating in spaces where soft lighting is brought in to enhance feelings of peacefulness and tranquility.
The hotel tries their best to create an ambience that ensures a pleasant time, whether during Afternoon Tea & Coffee or during Happy Hour. Complemented by sensational views across the Creek area, the Executive Club Lounge is a haven for relaxation, conversation and having yourself spoilt by experienced staff. The Royal Executive Club Lounge's décor and furnishings have been chosen with care, which helps to ensure that the visitor to this space leaves with a positive impression.
Friendly, Helpful and Always Available
Executive Club Lounge guests can relax in comfort and style, while enjoying great views across the Creek area.  They are treated to complimentary breakfasts, as well as a host of additional services that mark their position of privilege at the hotel. This includes, too, special treatment when checking in and out as well as great concierge services.
Staff at Radisson Blu Hotel, Dubai Deira Creek are always friendly, helpful and ready to ensure that you experience only quality service, and that your stay is marked by their being available at all times. They know that this personal attention and offering of exclusive privileges at the Executive Club Lounge bring back guests time and again.