Top 5 Leading Family Friendly Hotels in Greece
Experiencing Greece as a family is a wonderful way to create memories. This is a trip you will always remember! With so many places to explore, delicious food, and a chance to see the culture it is time to get the plans made. We reviewed the 5 best luxury hotels and we are sharing the details to give you and your family wonderful choices for accommodations.
Sani Dunes
This place is beautiful and comfortable. The rooms face the beach, offering you a view you will never forget. Breakfast is included in your stay at the Sani Dunes hotel. There is also a fabulous restaurant offering a variety of dishes. This is a terrific choice for families due to the many activities available.
There are various activities daily, and you should be given a schedule when you check in. The beach is just a few short steps out the front door. It is private, reserved for guests of the hotel only. With so much to explore around the area, the bicycles for rent can be the perfect way to see it all. They can be taken on the hiking trails.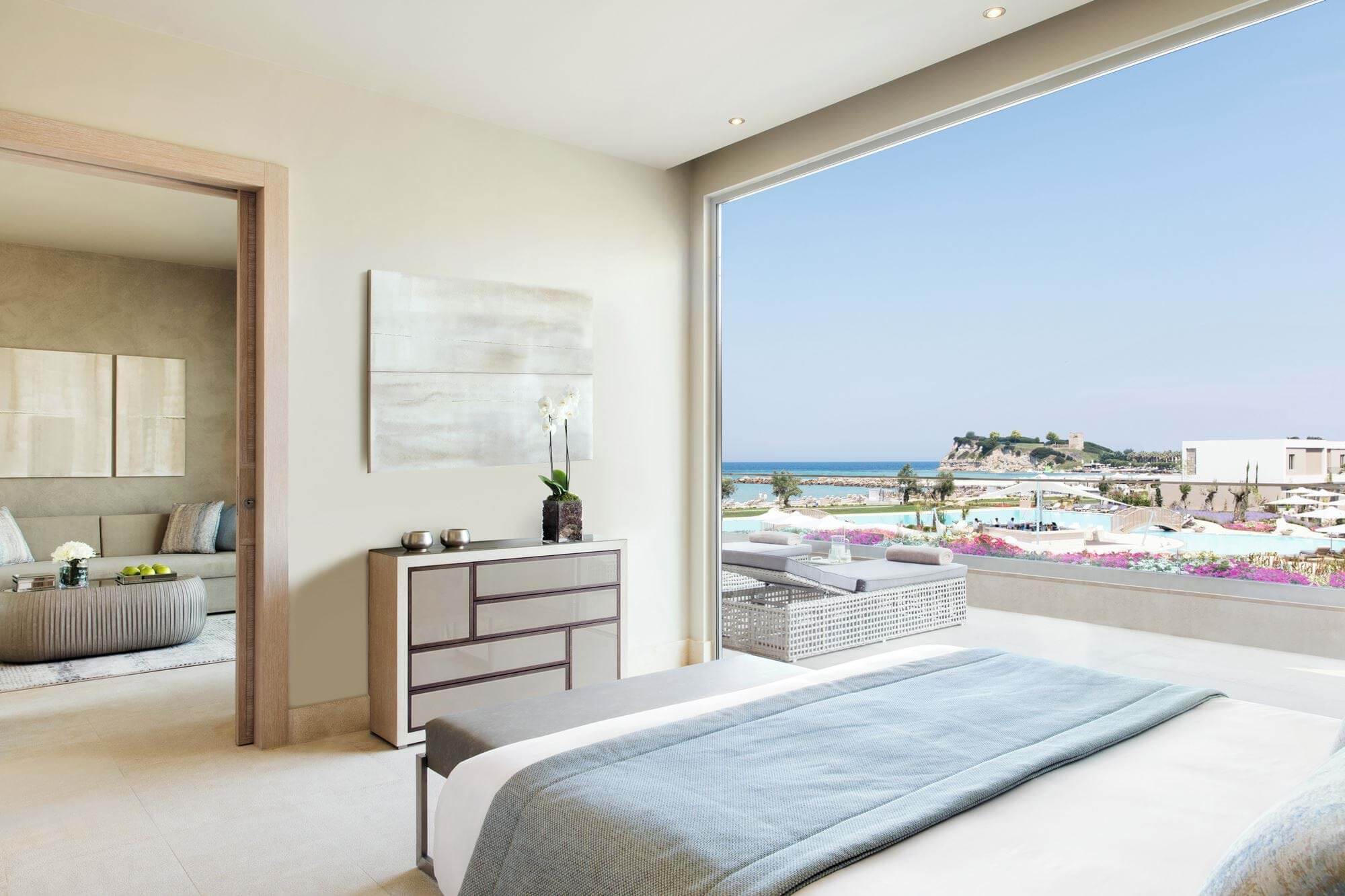 Image: Enjoy a lovely room for your family along with a view of the beach or swimming pool area that is hard to match when you stay at the Sani Dunes.
Porton Sani
Children stay for free at the Porton Sani hotel, but that is just one of the many perks offered for families. Breakfast is included with each day of your stay. The buffet offers many favourites of children, so you won't have a hard time getting them to eat!
The beach is right outside this hotel and a perfect place for family time! There are both indoor and outdoor heated pools. Some of them are for families and one is just for adults. Older children can take part in playing tennis or snorkelling. There are bike tours for everyone to enjoy. The hotel has several activities for kids featured each day.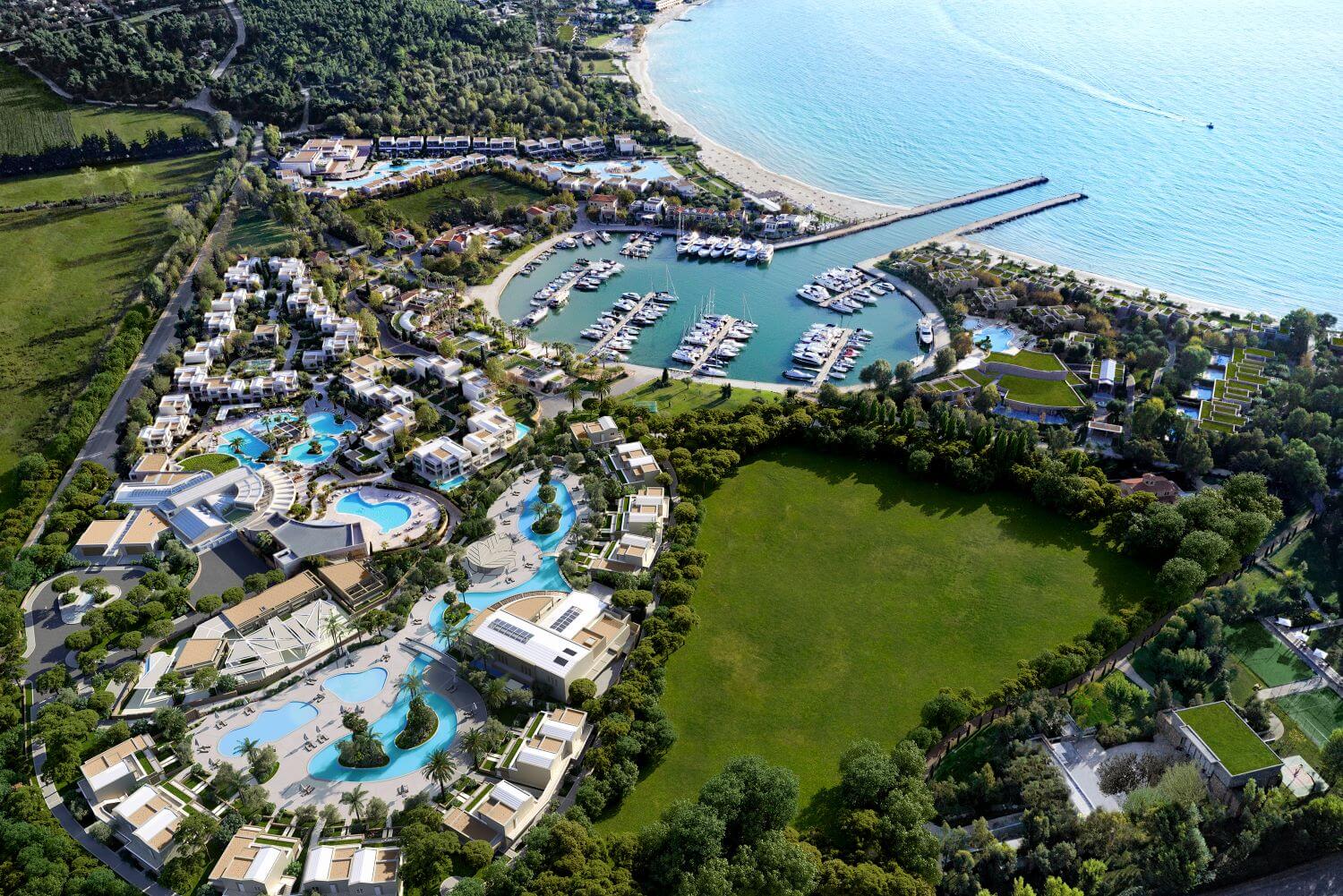 Image: It is hard to imagine anywhere better to stay than the Porton Sani. Enjoy the lush green surroundings and quick access to the beach.
Palladim Boutique Hotel
This luxury hotel has gone to great lengths to welcome families. Breakfast can be eaten in your room or at the buffet. The beach is right outside or you can spend time at the pools. There is one inside and one outdoors.
The Palladim Boutique Hotel was renovated in 2019, adding more charm and comfort to the rooms. It sits up on a hill, offering one of the best views of the beach area below. There are actually three beaches within walking distance of this hotel. There are day cruises and bus tours to consider to get plenty of exploring done during your time in Greece.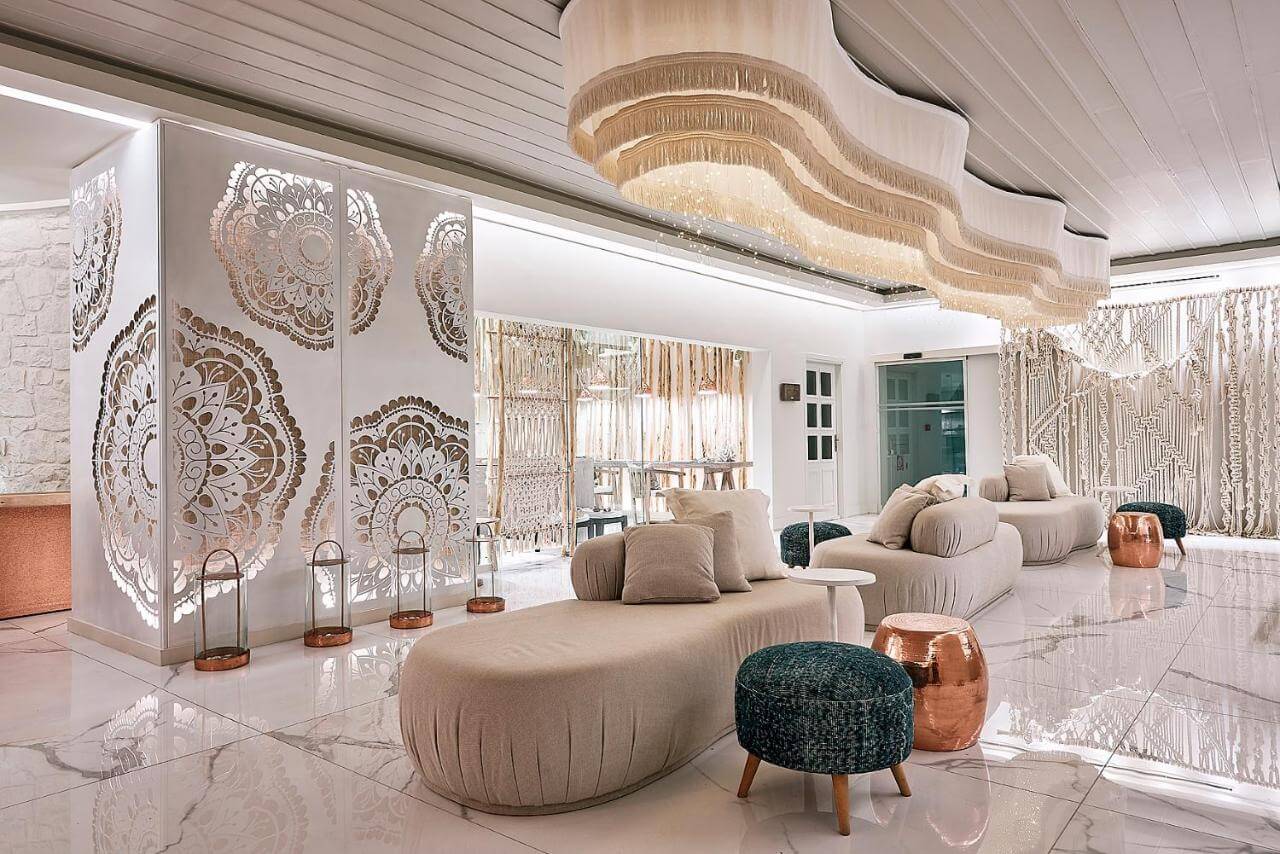 Image: The décor and charm of the Palladim Boutique hotel is going to blow you away!
Sani Club
Families are welcome at the Sani Club hotel, and children stay free. The entire family can enjoy a delicious breakfast buffet free to guests during their stay. The rooms are amazing, but the view from them is spectacular. See Mount Olympus and Aegean out the windows. The hotel features several great dining options.
This hotel is very close to the beach, making it a simple way to go back and forth from the water to your room throughout the day. Bikes are offered for rent, and they are a desirable way to explore the area. There are olive groves and winding paths to take on them as you check out the scenery.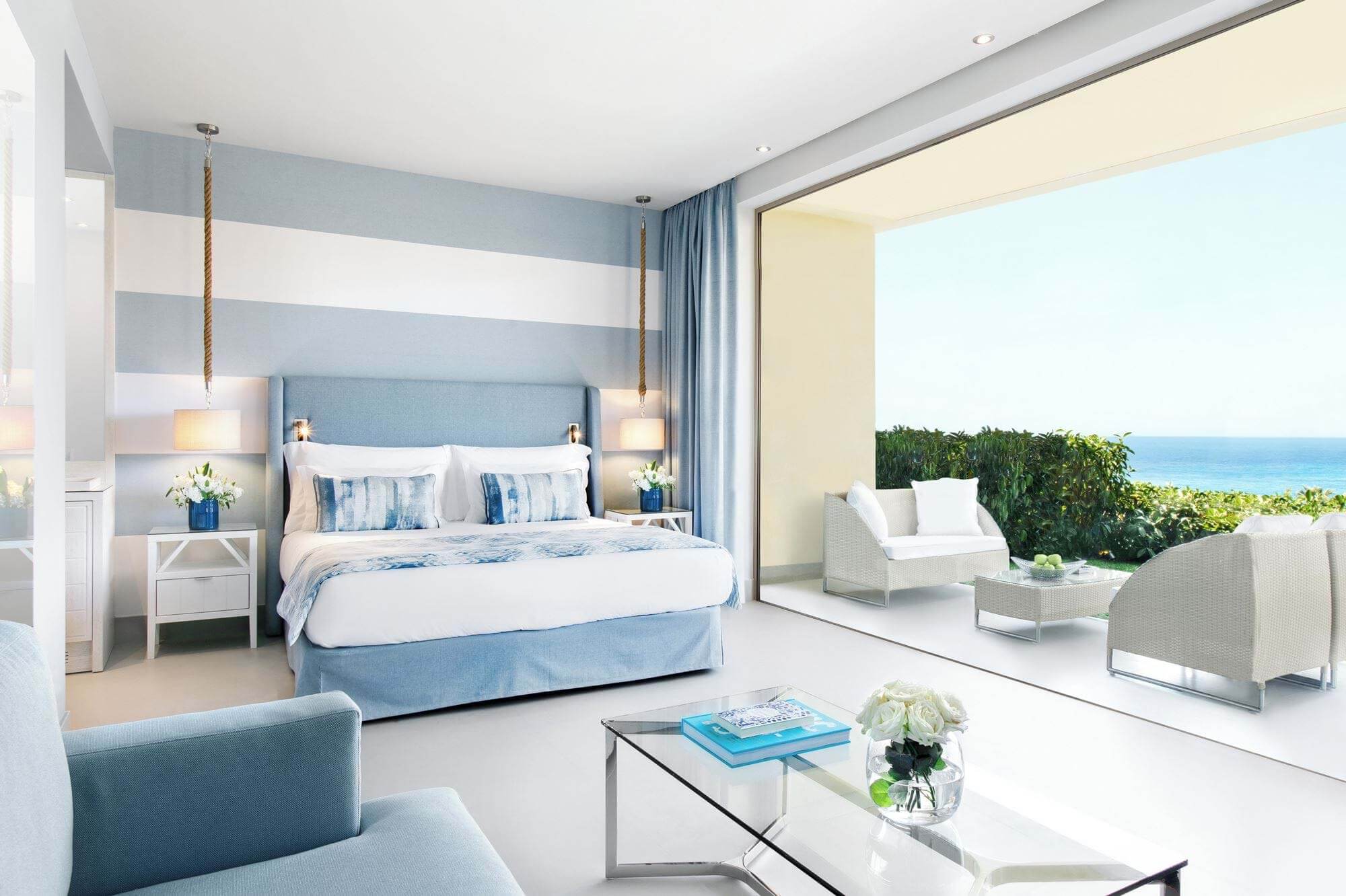 Image: Spacious rooms with a spectacular view are offered at the Sani Club hotel.
Nissaki Boutique Hotel
Both children and pets are welcome at this luxury hotel. Breakfast is free of charge each morning. You can enjoy the beach at any time, as it is right out the door. You can see it from your hotel window too! Your view may be of the Aegean Sea, depending on which way it faces.
The rooms here are soundproof, so your family can get a good night of rest. You also don't have to worry about the children bothering any other guests. There is an indoor and outdoor heated swimming pool. Babysitting services are available at the Nissaki Boutique Hotel. You can spend some time together on the beach or at a nice dinner while the children are supervised.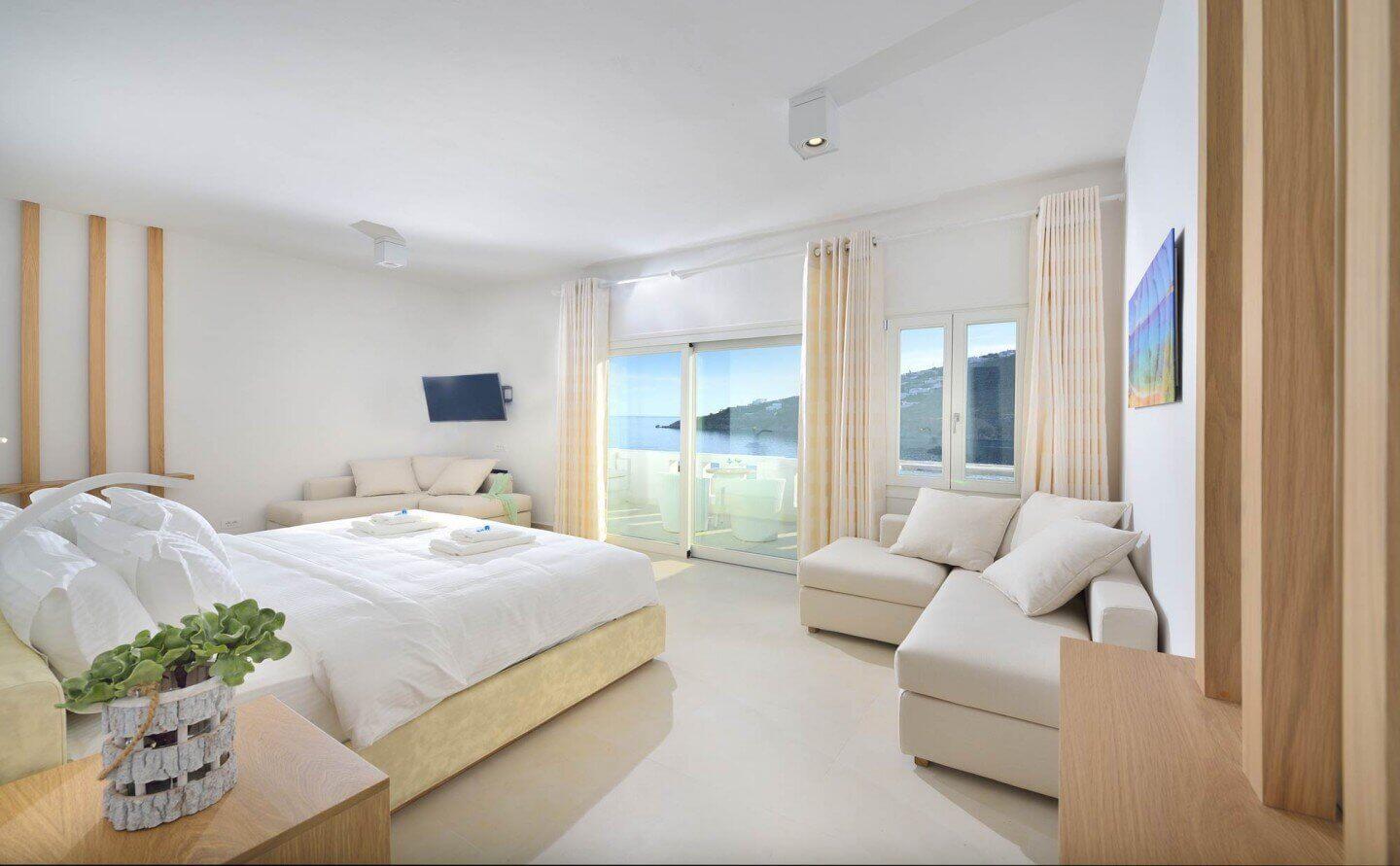 Image: There is no shortage of space, beauty, or comfort at the Nissaki Boutique Hotel.