Conveniently located at Al Falea Street, Jumeirah Beach, Dubai, a mere 350m from Marina Beach, the five-star Habtoor Grand resort ticks all the boxes for the traveller, tourist and guest looking for upscale accommodation near all popular attractions, amenities and the city's business district. Urban convenience combines with hospitable service and attention paid to luxury and the satisfaction of every guest that stays at the hotel.
The Habtoor Grand Resort has all conveniences guests are looking for to help them enjoy a memorable stay, as well as beautiful surrounds that include private beach and lush garden area which can be admired from various vantage points. Fine dining experiences, time at the swimming pools and fitness facility all add up to the guests' highest expectations when they want to stay in a five-star hotel mentioned for offering great facilities, views, beach access, attentive service in all areas, always with great emphasis on the guests' demands for quality and choice.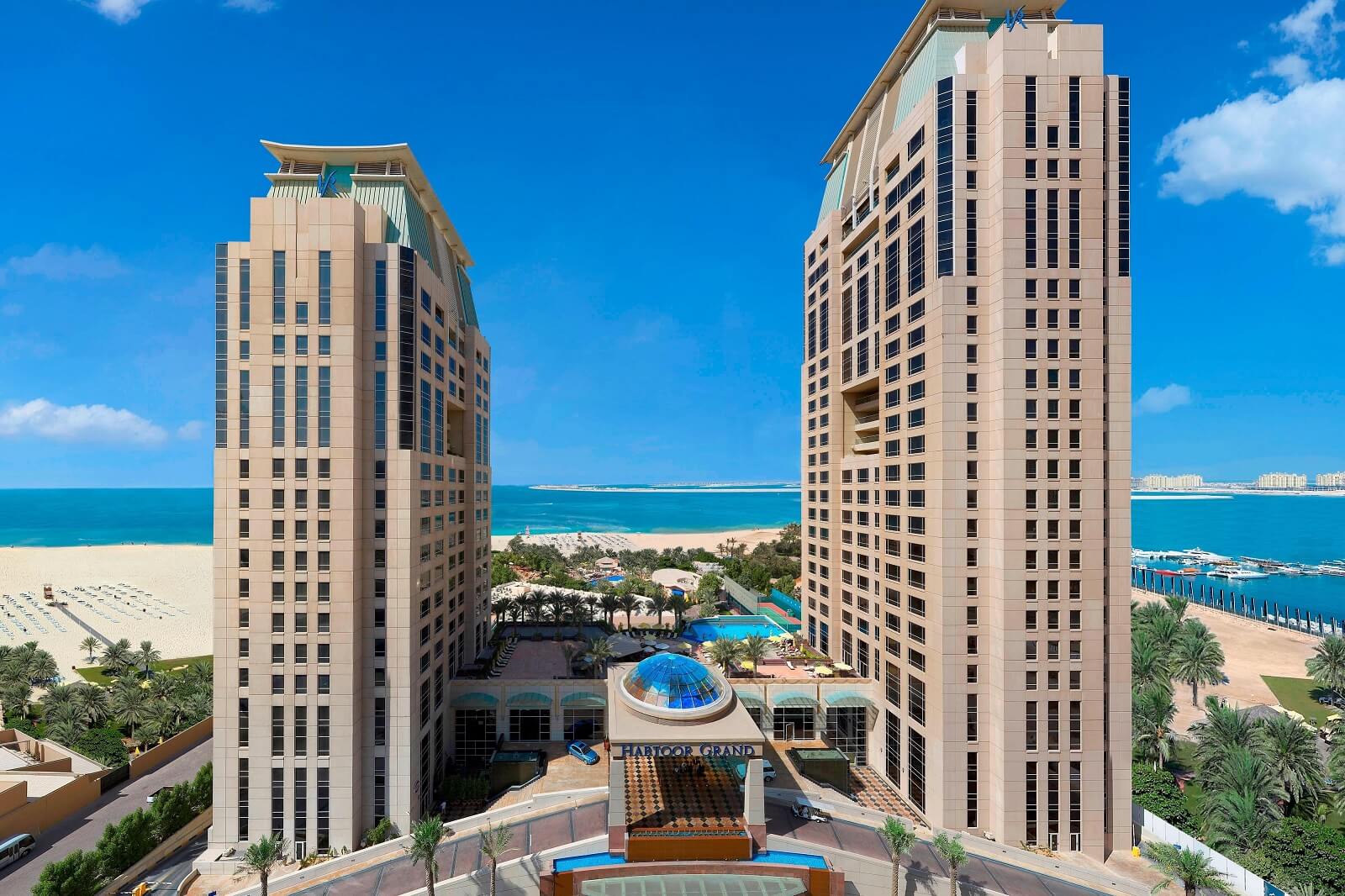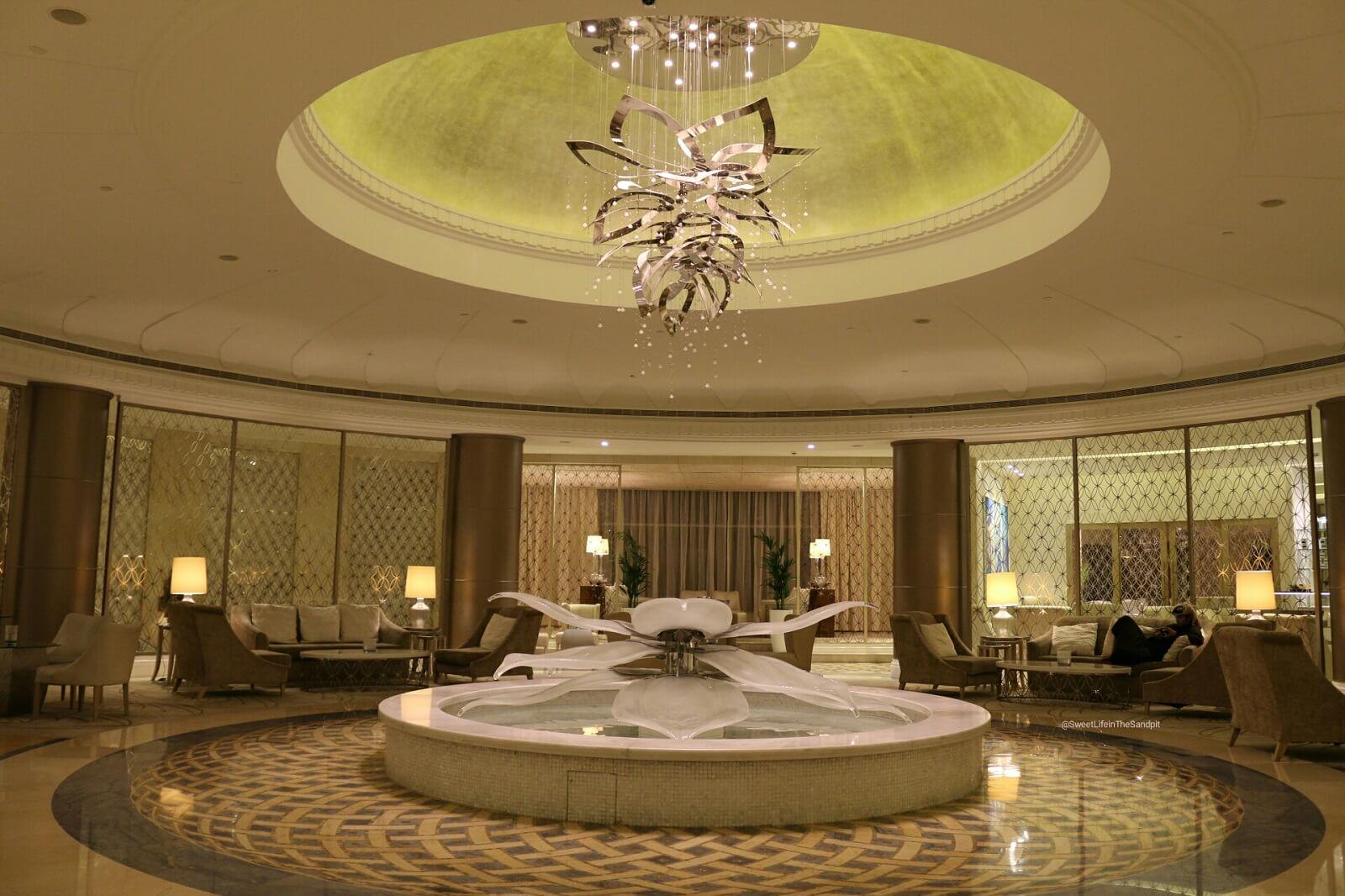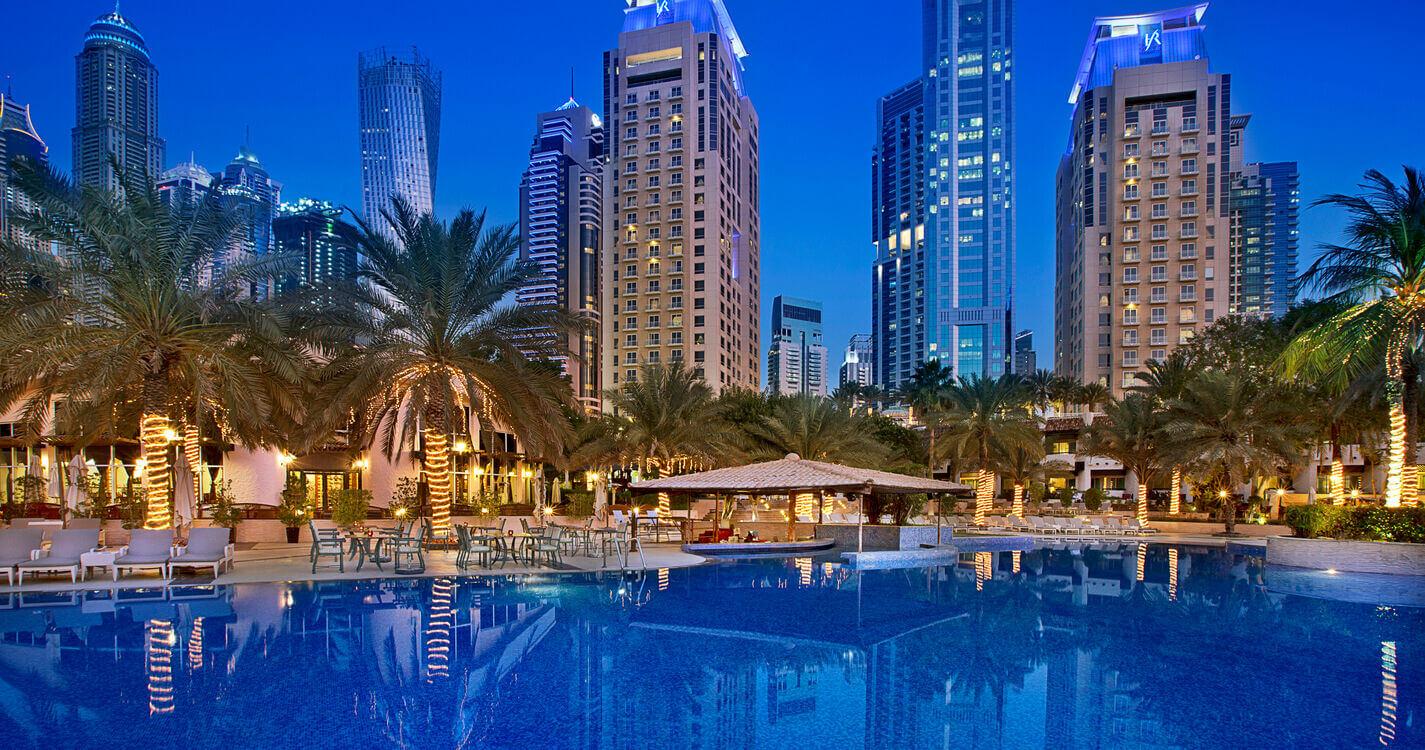 Why You Should Go There
The Habtoor Grand Resort is known for making guests' stay as pleasant and memorable as possible, to include, for example, their popular garden brunch, several special offerings and well-appointed, luxurious rooms, hot tubs and play area for children. The Habtoor Grand Resort is within walking distance of the popular Dubai International Marine Club, Meydan Beach, Barasti Beach and Dubai Marina Mall for excellent shopping. It is also close to The Walk at JBR and to The Montgomery, Dubai. Other places of interest such as the Aquaventure Waterpark, Mall of the Emirates and Burj Al Arab Tower are easily reached by shuttle bus every day.
Guests are able to enjoy great shopping and explore the area nearby with ease of access to most amenities, after which they are invited to lounge at one of the bright swimming pools, or  relax in a sauna, or alternatively to work out in the gym or be pampered at the hotel's spa, which offers six treatment rooms, including two for couples. In the evening the guest is offered a choice of 14 dining options.
Many guests enjoy the opportunity to exercise either before or after a busy day when they are away on holiday or business. Take advantage of the Habtoor Grand Resort's  fitness centre that offers space, state-of-the-art machines and equipment for cardiovascular exercise such as exercise bikes, free weights, rowing machines and a choice to suit individual requirements and demand.
The Elixir Spa is ideal for those that want to relax and unwind and recharge body, mind and spirit. Book your session beforehand and schedule a visit between 8:30 am and 9:30 pm to be invigorated once more and be at peace with the world. Swimming pools include their outdoor, heated Horizon Pool for adults where a lifeguard is on duty, their Main Pool as well as Children's Pool – all of which are open between 8:30 am and 7:30 pm.
Accommodation
Guests have access to a 24-hour front desk, room service for those that require this and on-site currency exchange facilities. Rooms are luxurious and spacious and offer a choice to suit different visitors, whether you arrive on your own or as a family.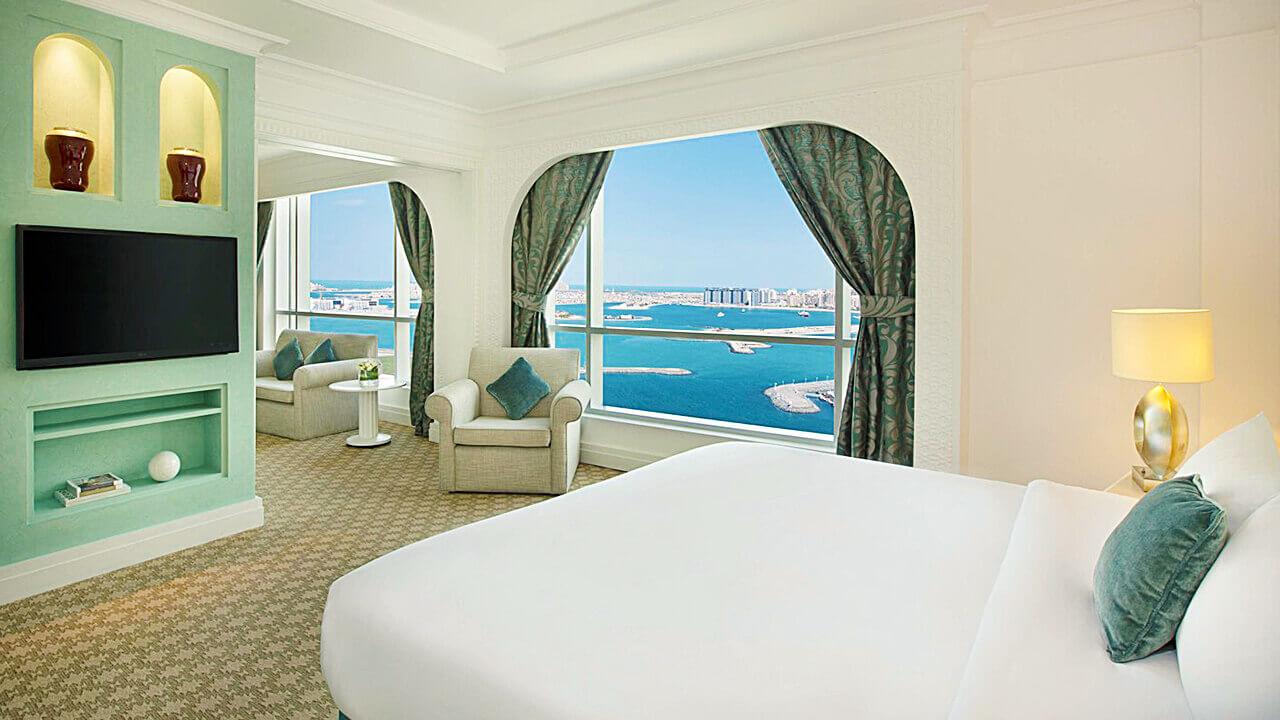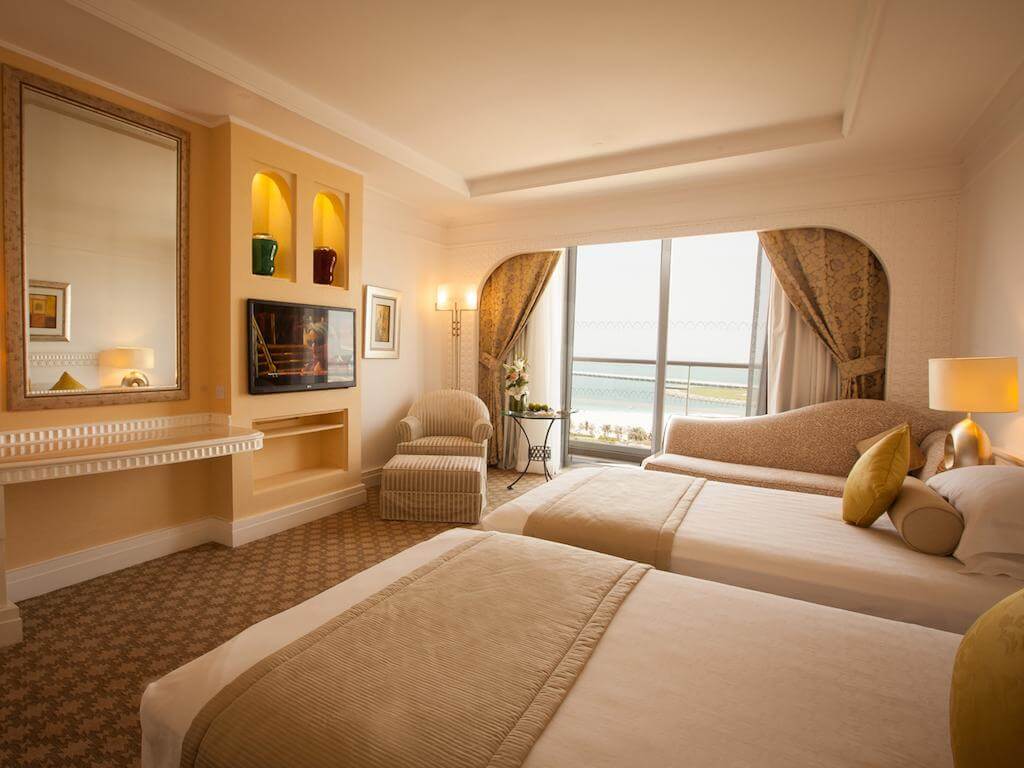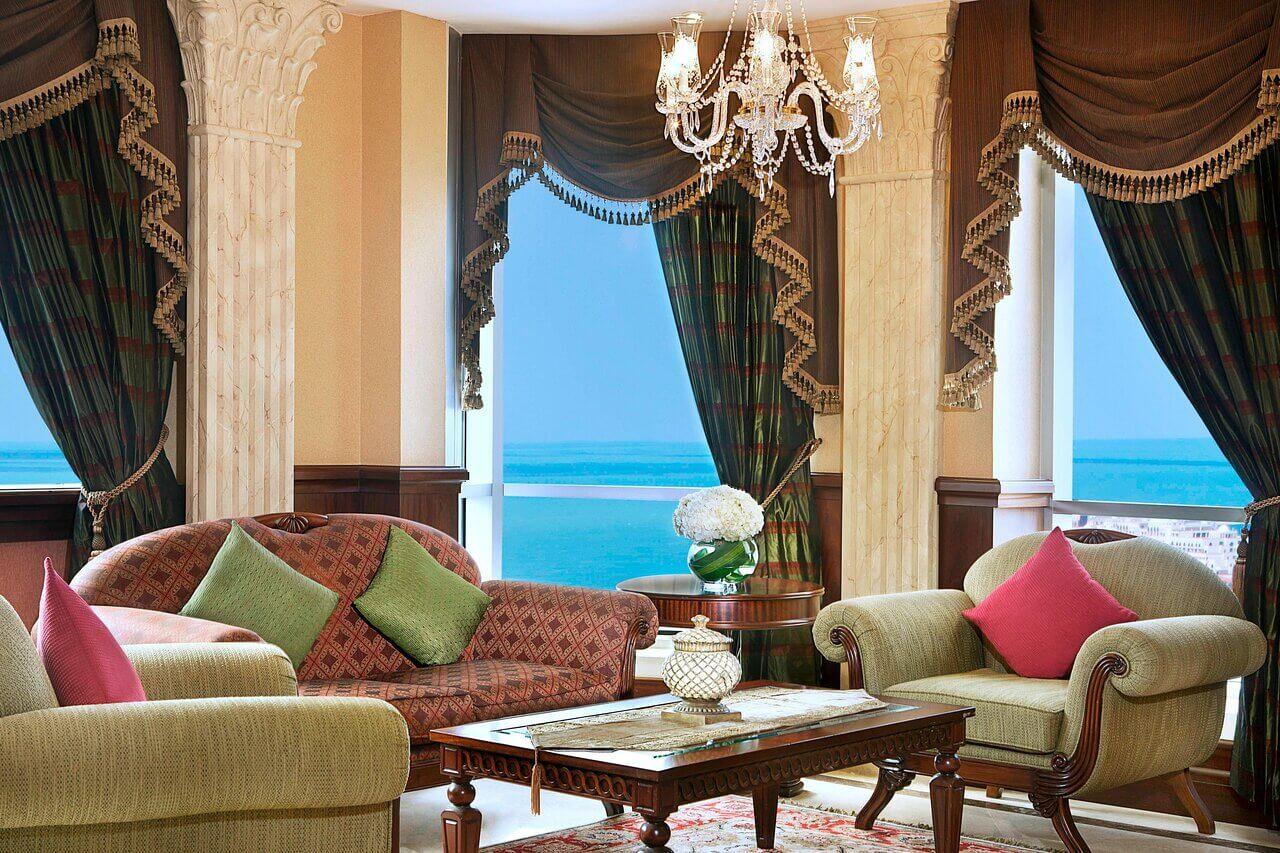 Guests are offered great variety when it comes to a choice of rooms and suites. Examples include their Club Oceanfront Room, Club Suite with partial Sea View, Resort Garden Deluxe Rooms, Tower Family Room and many more. All rooms are cleaned daily, come with free Wi-Fi, room service if you require this option, air conditioning, TV with satellite channels, seating area, private bathroom with bidet, bathrobes, towels and slippers. Breakfast choices are either continental or buffet options.
Executive Club Lounge and Kids Club
The Habtoor Grand Resort's Executive Club Lounge offers guests wonderful privileges and their Kids Club the assurance that your young ones are looked after and entertained by dedicated staff members.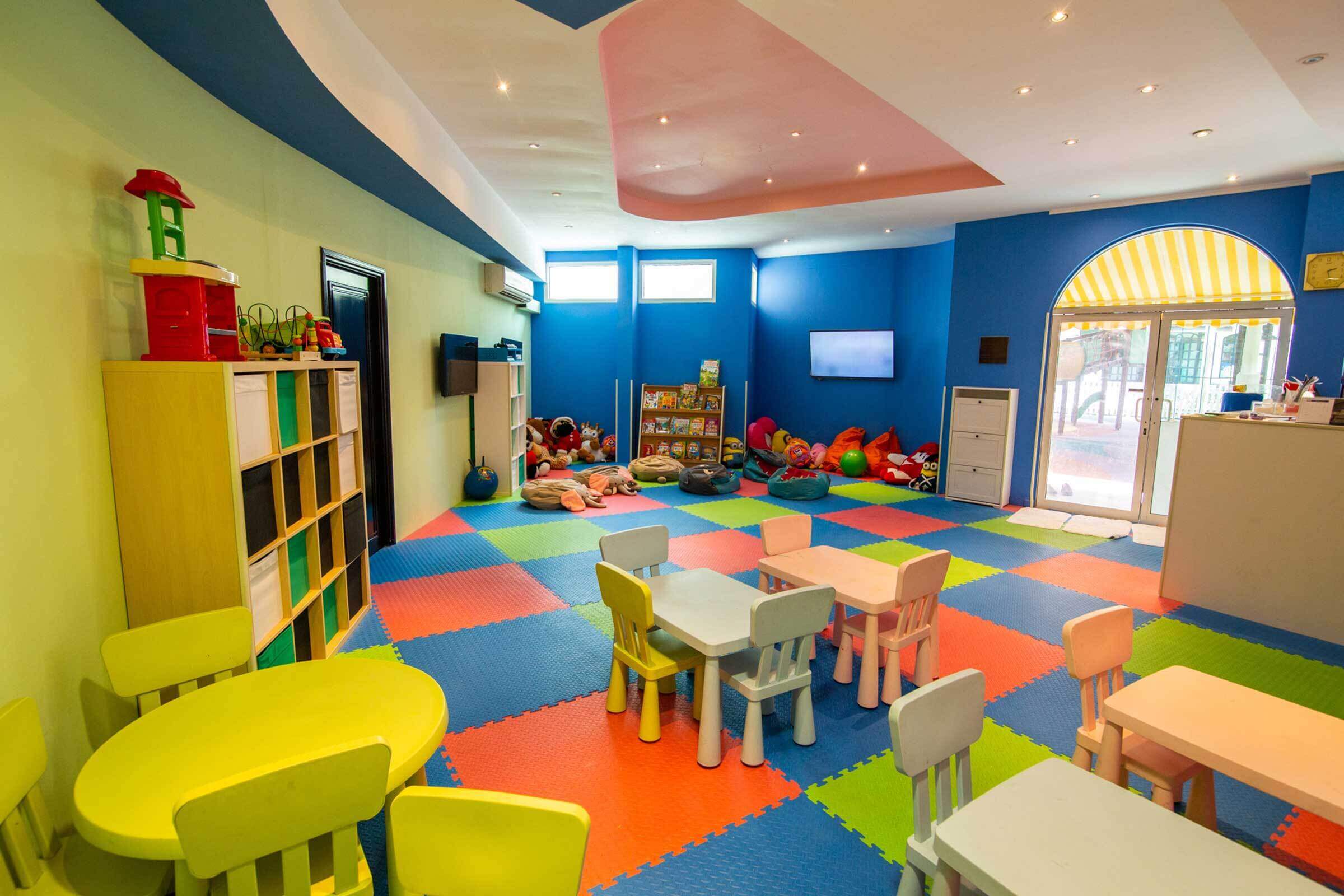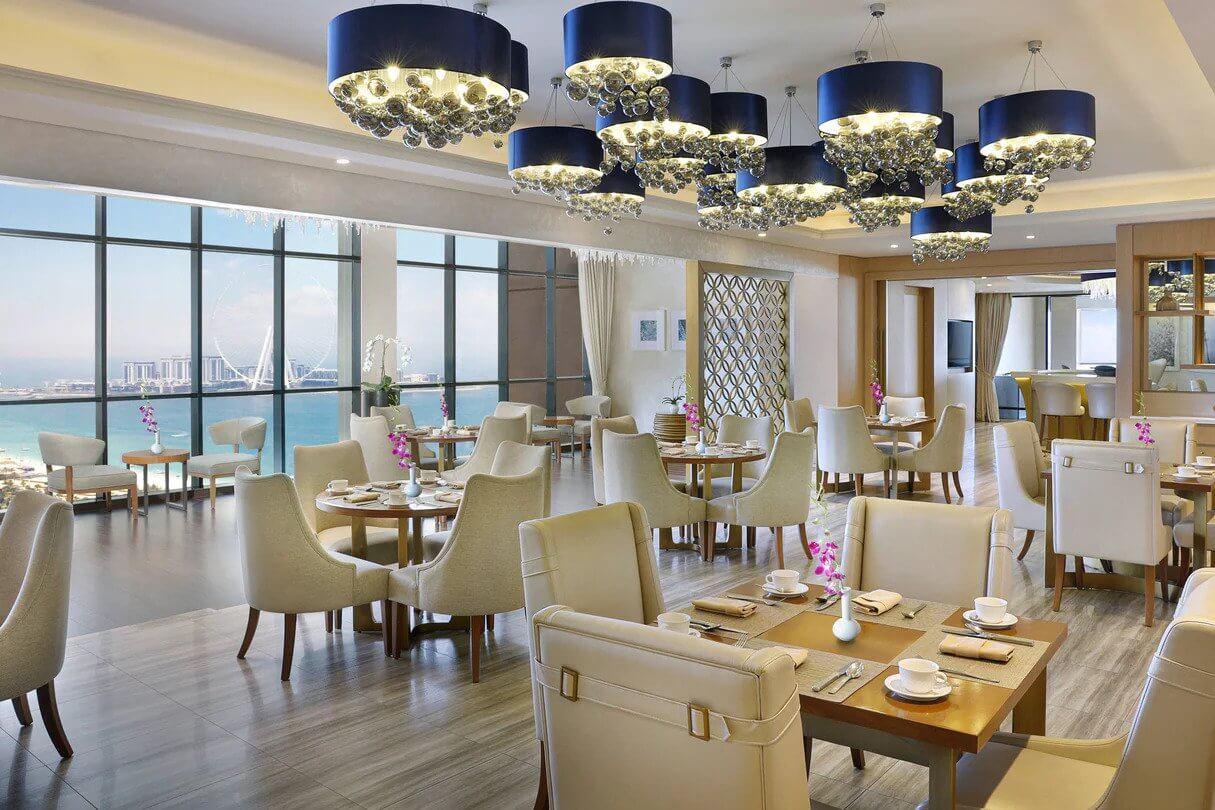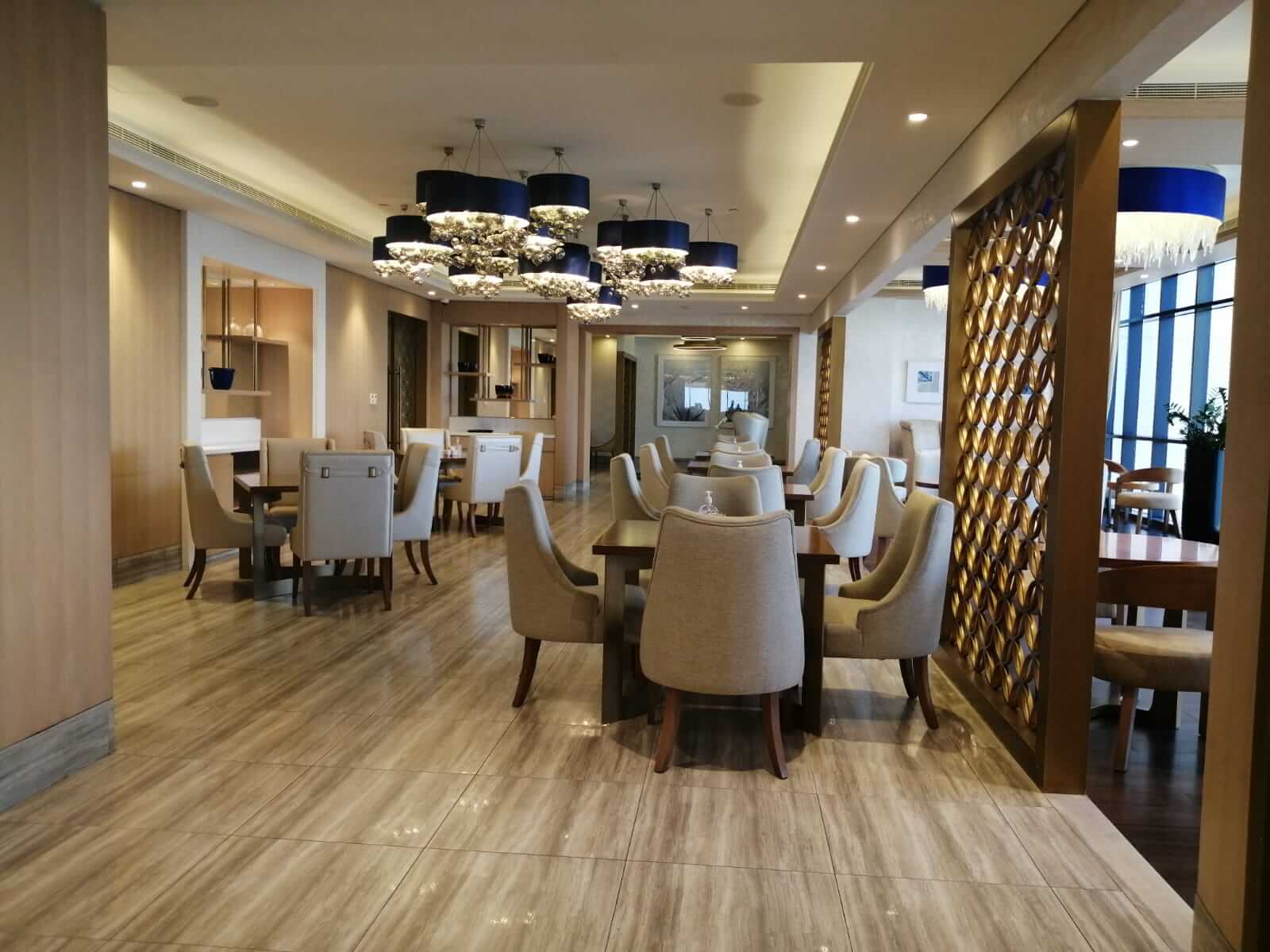 The Executive Club Lounge is located on the 25th Floor, Sunrise Tower, and ensures that the guest that avails themselves of the benefits offered to them, makes their stay extra special. You can read about the hotel's Executive Club Lounge by clicking on the button below:
Habtoor Grand Resort Executive Club Lounge
The Kids Club is called the Junior Jungle Kids Club and provides a safe space where the young ones are entertained and kept busy as they are treated to both indoor and outdoor activities. You can read about their Kids Club by clicking on the button below:
Habtoor Grand Resort Kids Club