The Warner Bros themed The WB Abu Dhabi is located right next to Warner Bros World Abu Dhabi at Yas Bay, Yas Island, and offers visitors a look into Warner Brothers' world of fantasy with many characters such as Bugs Bunny and Superman part of the experience. The 156 stylish rooms and suites are adorned with artwork that features some of the world's best-known and loved cinematic characters.
Guests and their children have easy access to the wondrous WB World and other theme parks on Yas Island where they can immerse themselves in the various activities and opportunities to enjoy different experiences. Families and their kids can visit the beach and the shopping malls that Dubai is famous for, and they can choose from a plethora of activities and places of interest nearby. Service at The WB Abu Dhabi is great throughout. and guests have various choices of dining destinations and opportunities to relax at one of the swimming pools, in the hammam or at the fitness centre.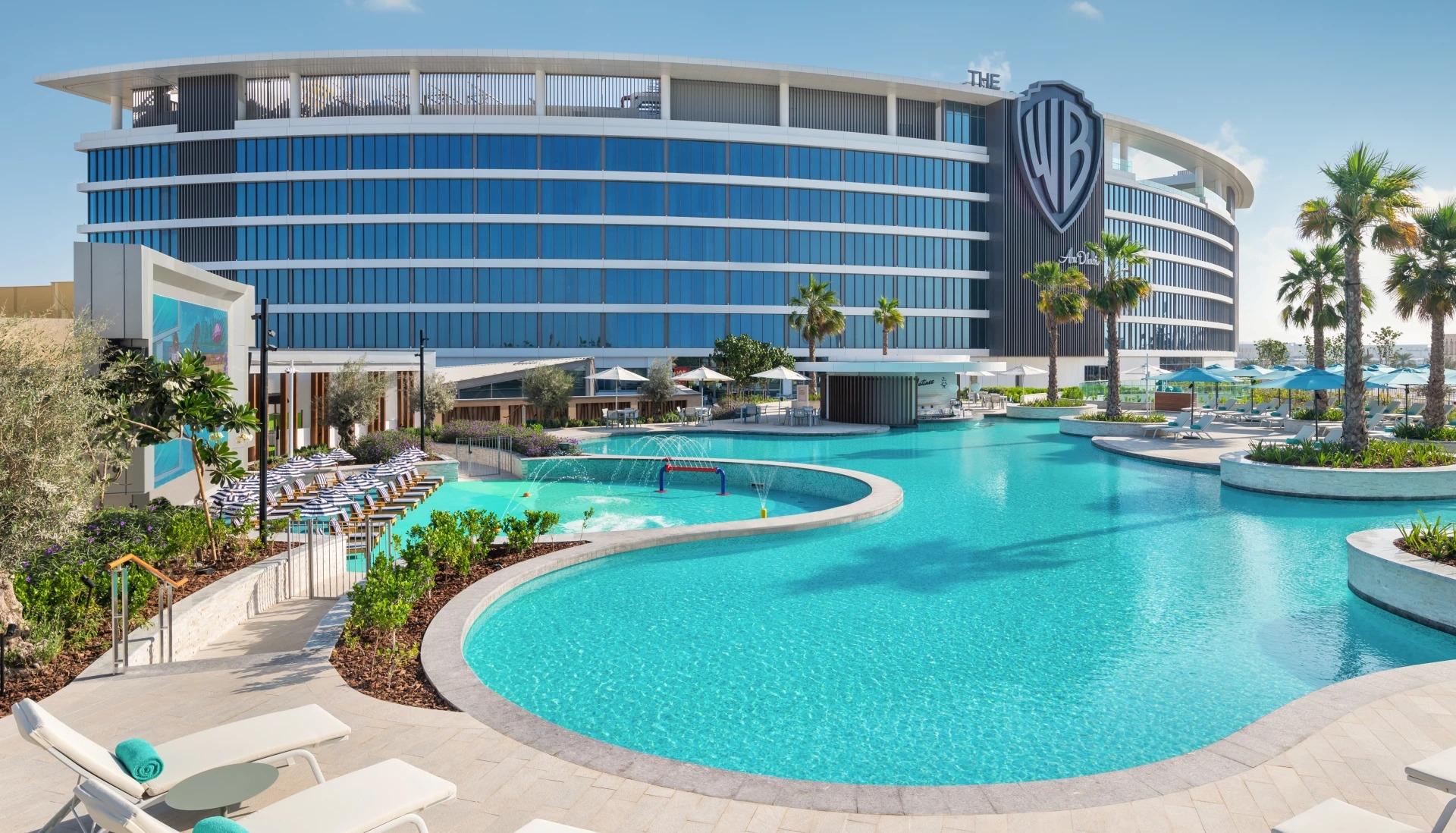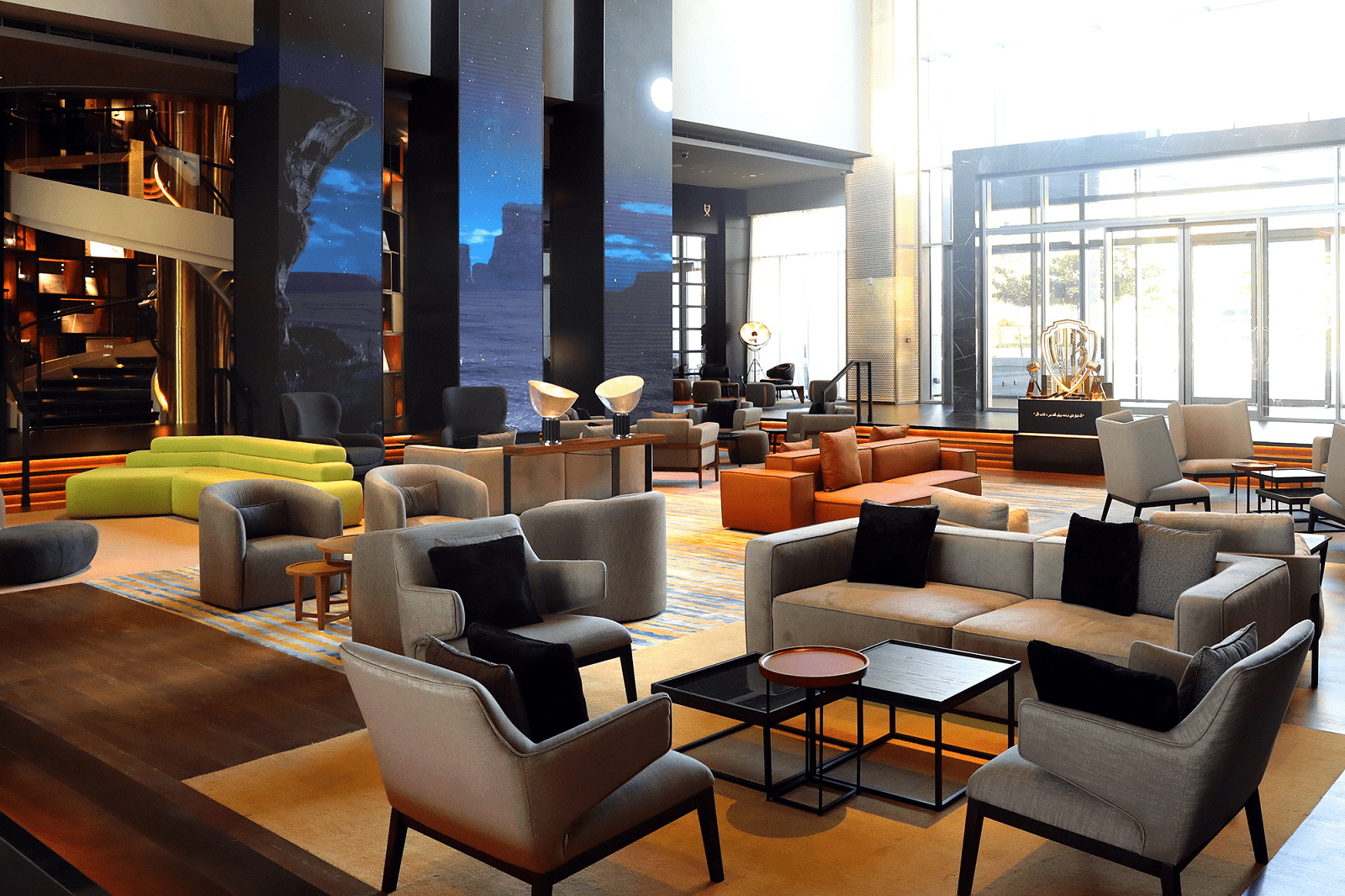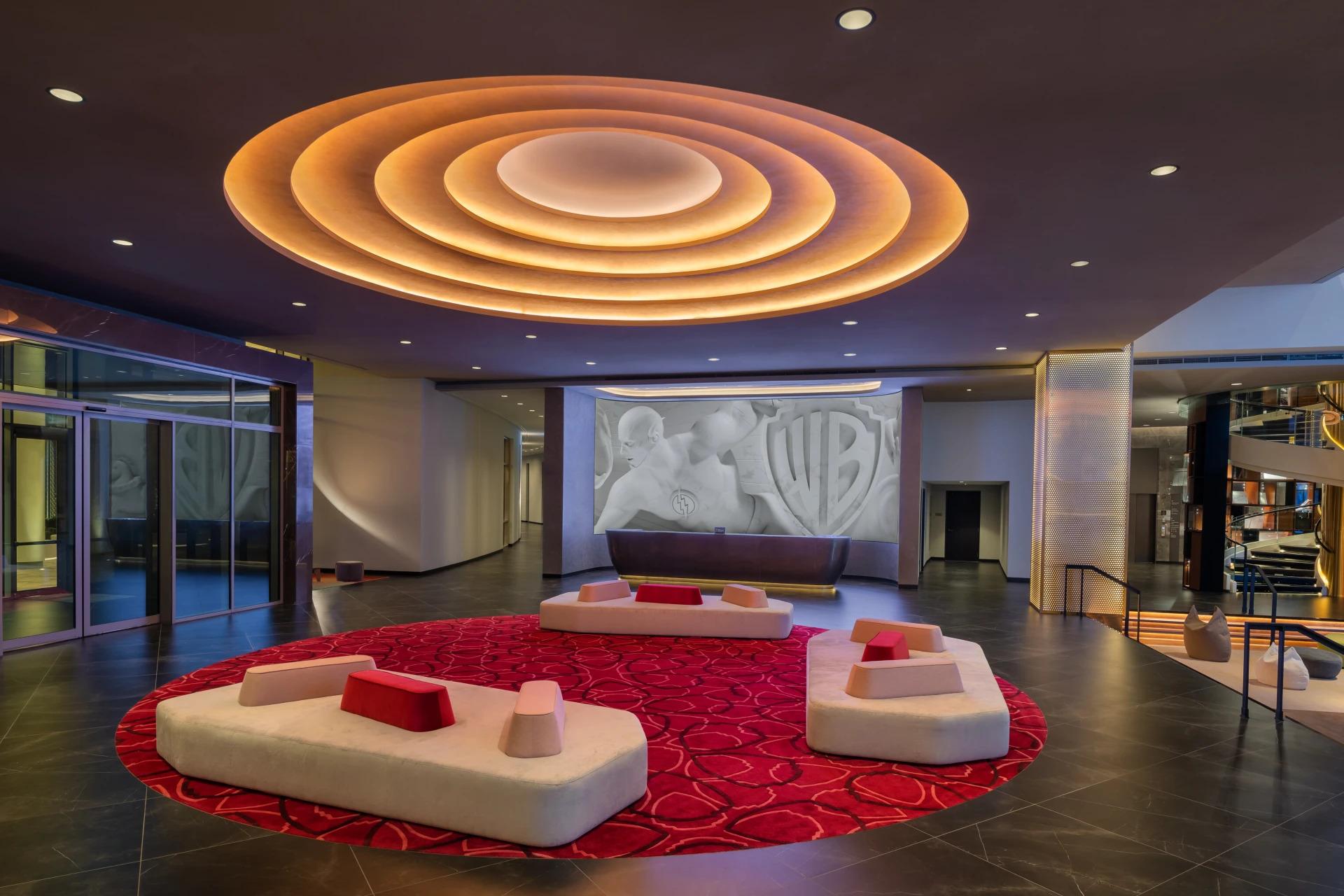 Why You Should Go There
The WB Abu Dhabi offers their guests excellent choices of stylish accommodation, dining and drinks and access to amenities to ensure their stay is satisfactory and  pleasant. Places of interest and amenities to keep everybody entertained include Warner Bros World Abu Dhabi only 0.2 km away, with Yas Mall for different shopping experiences just over a kilometre. Abu Dhabi International Airport and Bateen Airport are both 4 km, with easy access by shuttle and taxi, to and from the hotel. Guests can also reach Yas Links for golf and Yas Marina Formula 1 Circuit quickly, as they are 1.3 k m and 1.4 km away respectively.
Great dining options are available to delight. The WB Abu Dhabi has five great options to choose from, whether you like steak and wine, or drinks as you relax at the pool. The Overlook offers great cocktails and stunning views, with live music to help create a lovely vibe. The Director's Club is the hotel's signature restaurant and takes the Warner Bros theme further with their choices. Choose from perfectly prepared dishes and an extensive wine list to ensure you get the feel to transport you to a movie set with the inspired choices. For Mediterranean flavours and grilled specialties there is always The Matinee, and Sidekicks which is ideal for enjoying family time with food that appeals to everyone.
At their Spa guests are offered the ultimate in relaxation as they enter one of the treatment rooms and steam rooms. Both males and females have great options. The retail boutique offers excellent shopping, and a hair care salon and nail salon add to the appeal of the Spa area. To remain in shape, be sure to visit The WB Abu Dhabi's gym that is fitted out with state-of-the-art equipment to ensure all visitors enjoy a pleasant workout – as you enjoy magical views while exercising.
Attentive concierge service, 24-hour access to the front desk and daily housekeeping all contribute to guests' positive experience. Service is great throughout and staff friendly and helpful.  The hotel has two swimming pools, both open all year round, with complimentary beach/pool towels and sun umbrellas. Parking on site is available, and shuttle services can be booked.
Accommodation
Rooms and suites are stylish, and décor includes artwork on walls and reminds of your favourite movie characters. Some views are simply amazing and take your breath away as you look at the ocean through spotless floor-to-ceiling windows. Accommodation is comfortable and features air conditioning, flat-screen TV and modern bathrooms with accessories such as bathrobes and slippers.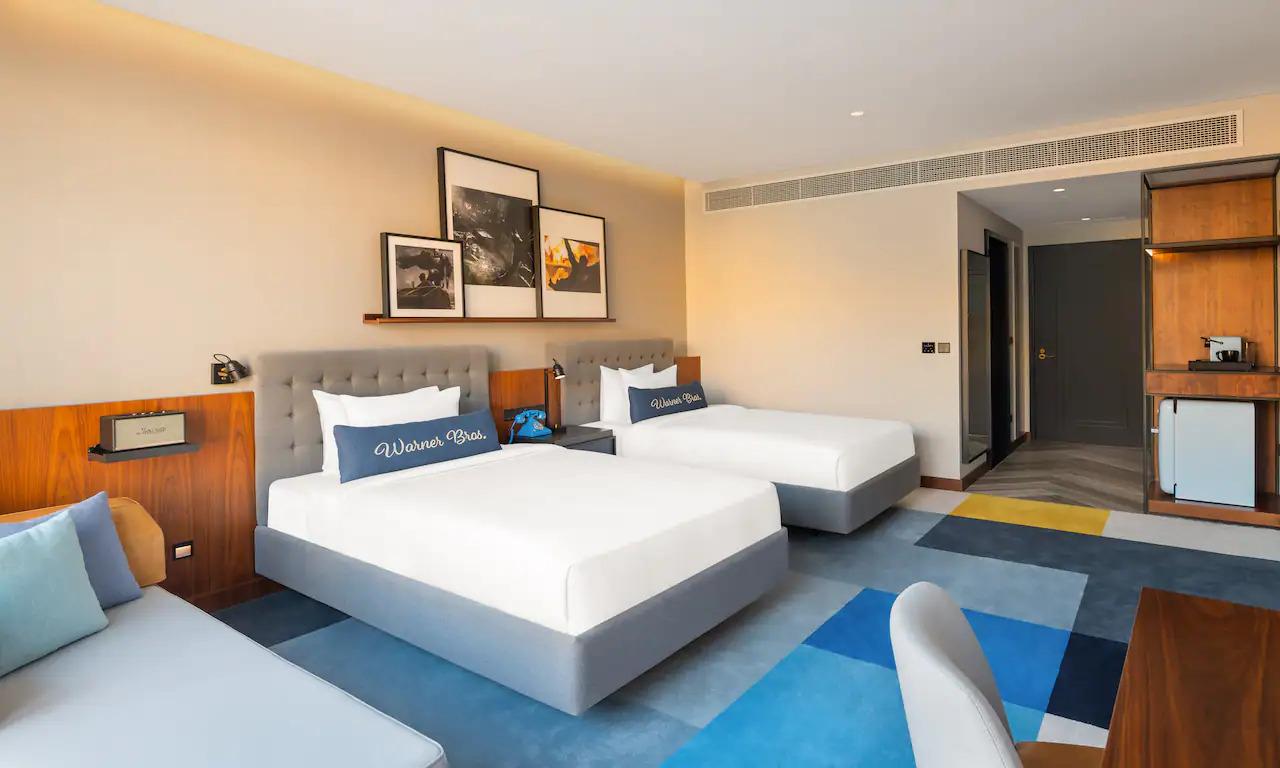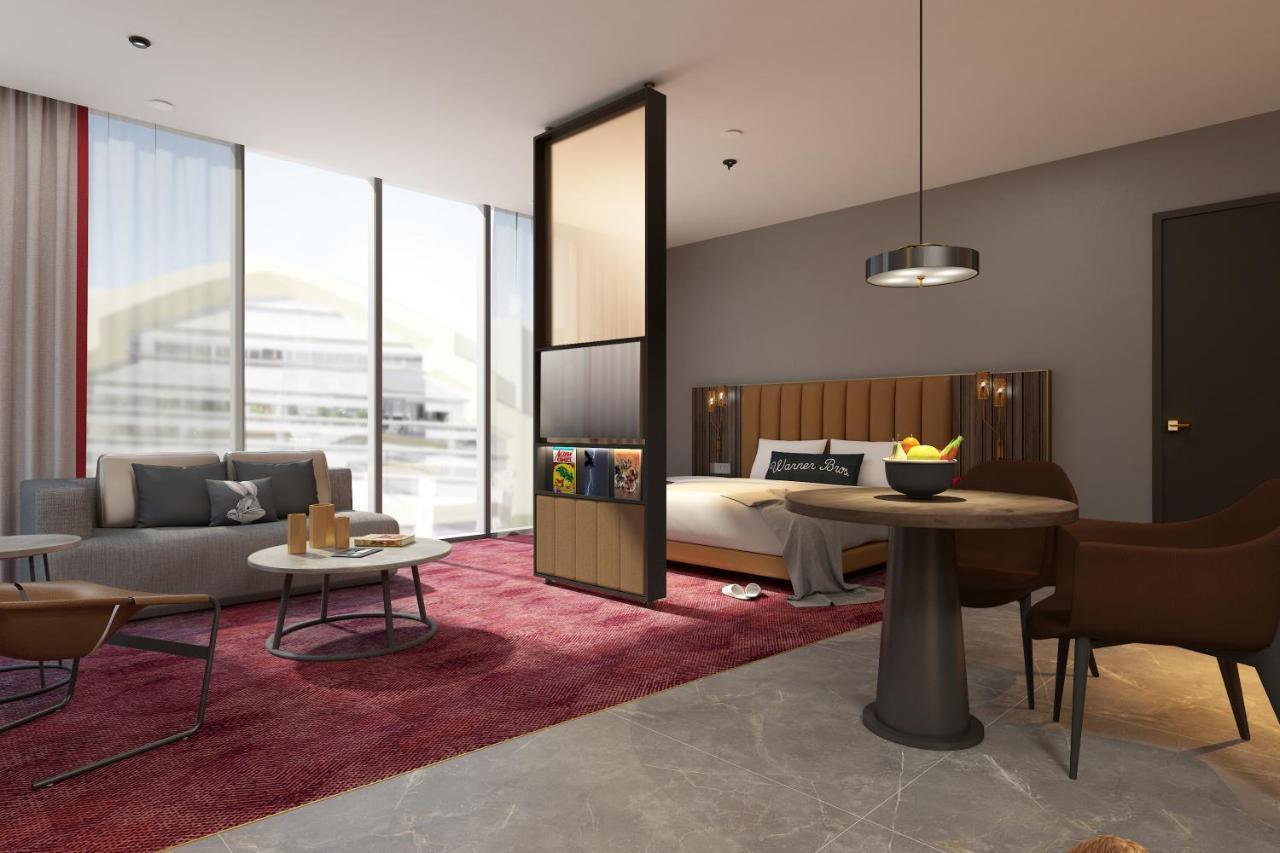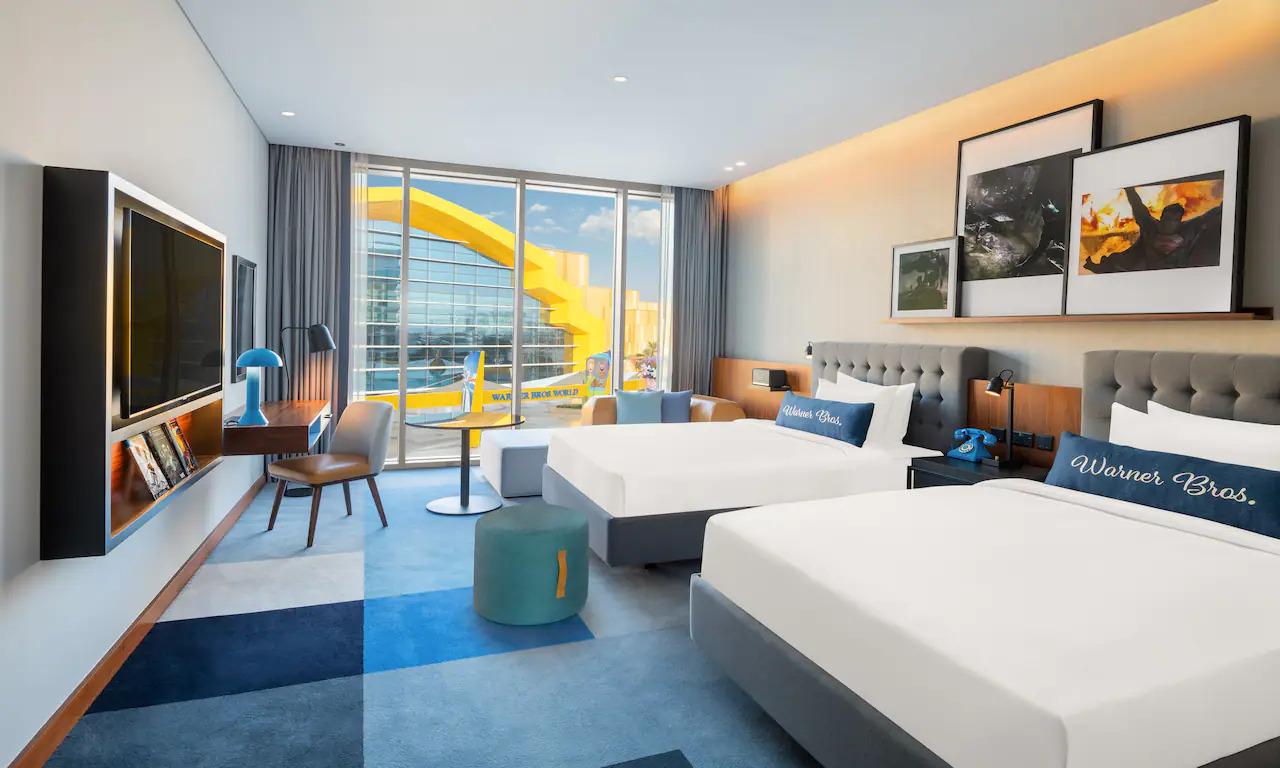 In keeping with the Warner Bros themes guests can choose from rooms and suites such as the Two Double Bed Artist Room and the King Artist Room, the latter sleeping three guests. Further choices are the King Directors Room, Suites and Family Connecting Rooms. This ensures that different requirements are met and that every guest and family can choose the accommodation that is just perfect for them.
Executive Club Lounge and Kids Club
The WB Abu Dhabi is well-geared to offer guests' children a safe place to spend time at their Kids Club. Unfortunately they do not have an Executive Club Lounge.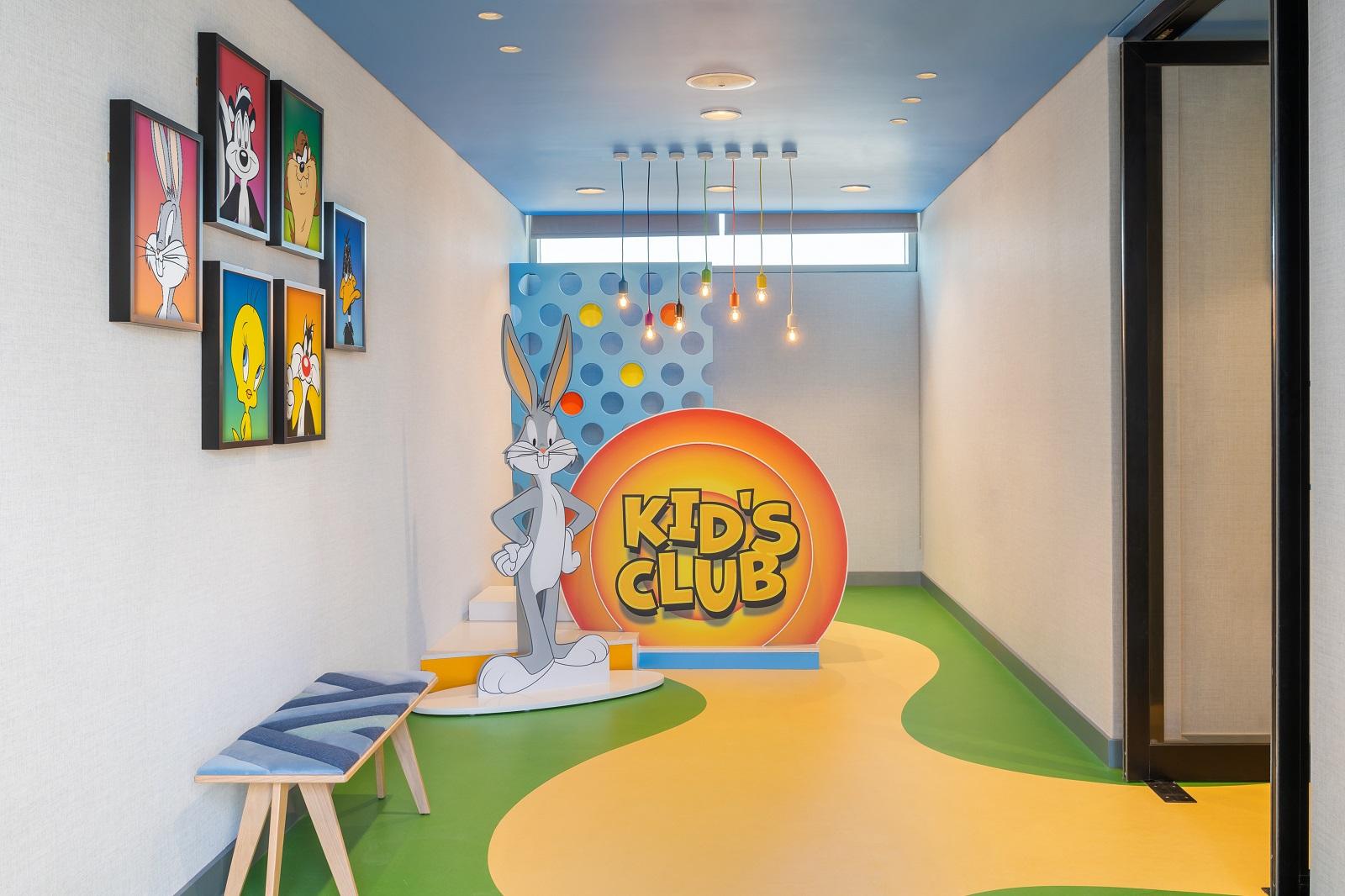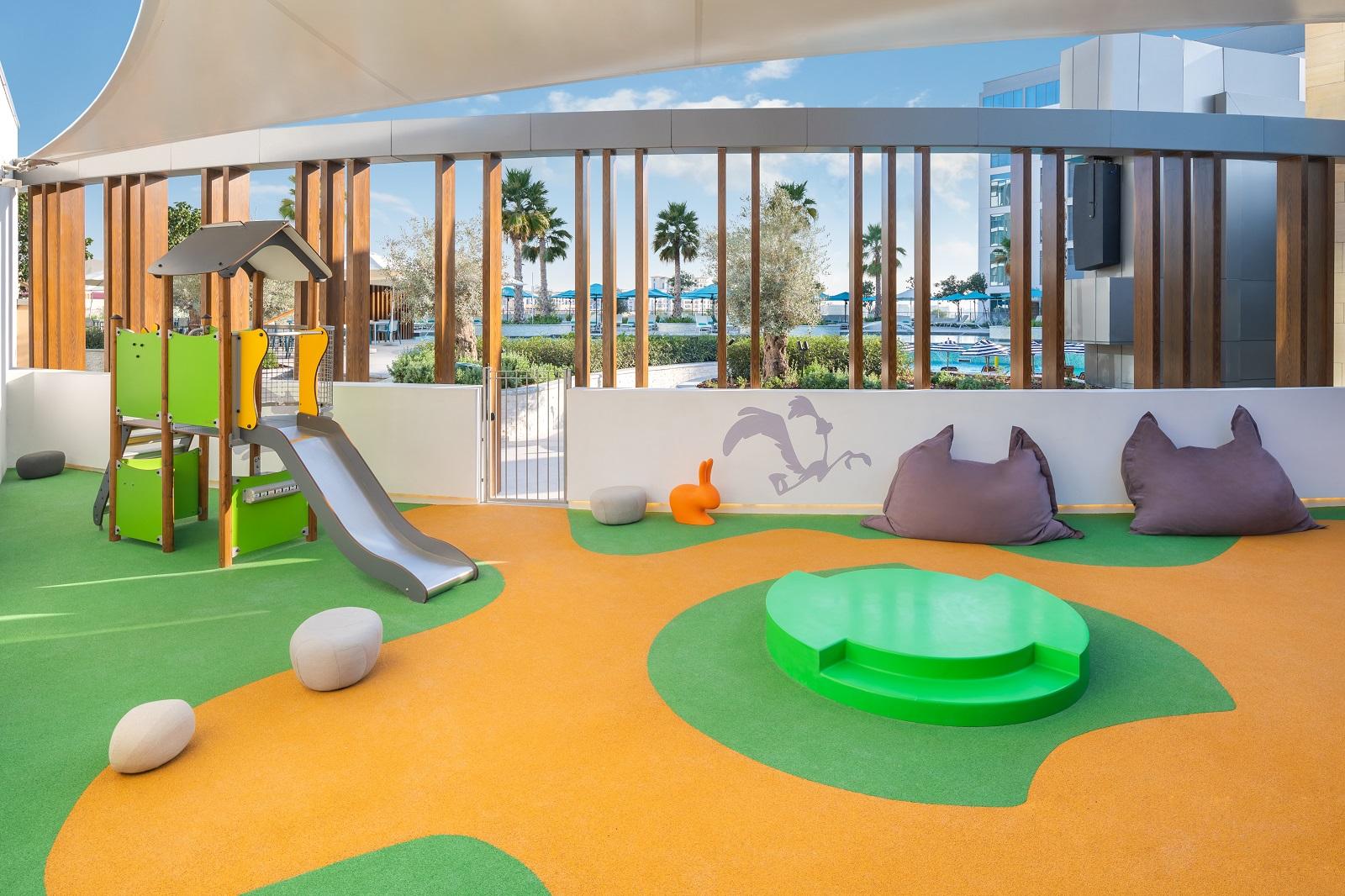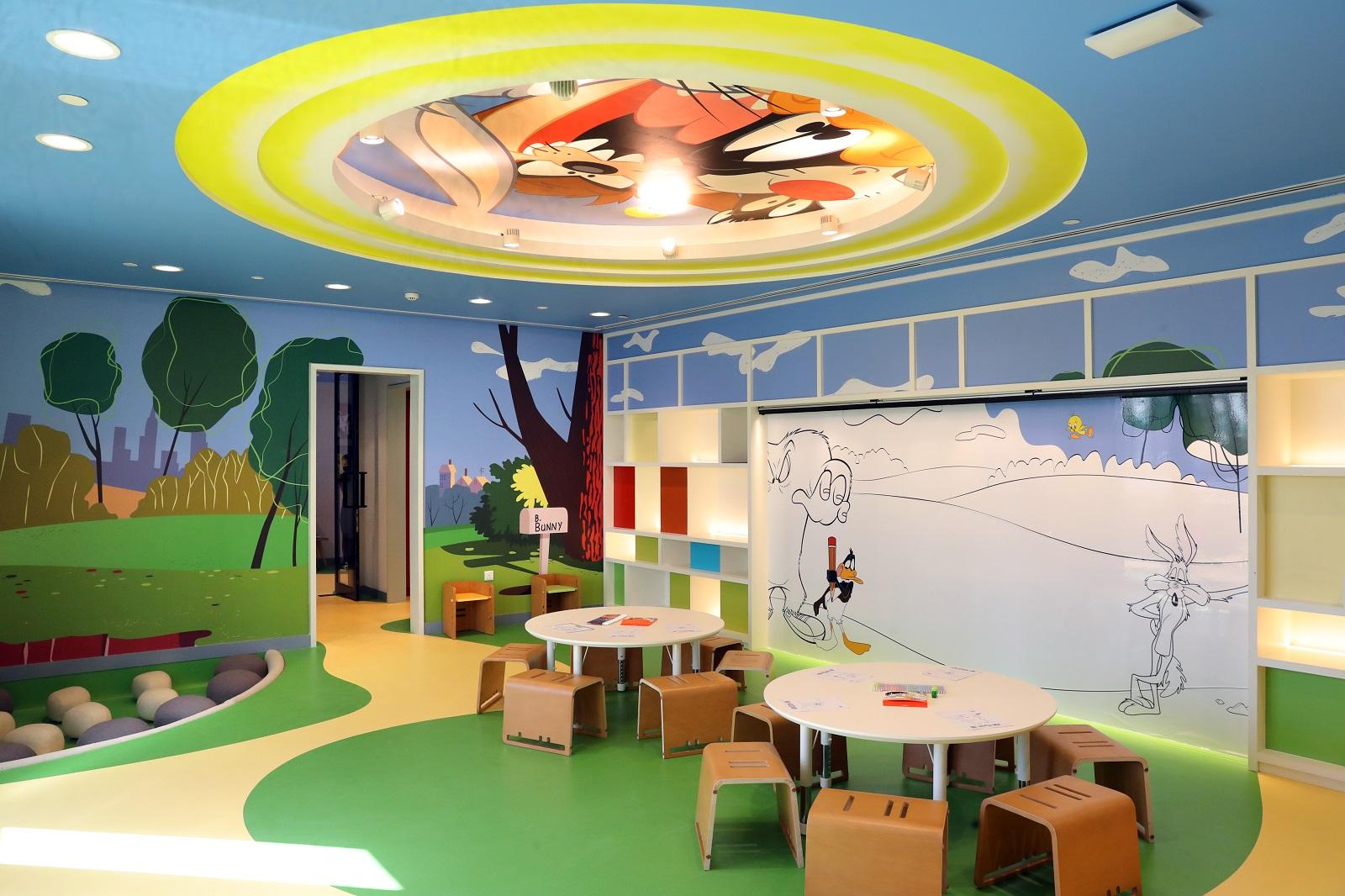 The Kids Club at The WB Abu Dhabi is open every day from 9 am to 7 pm and can take a maximum of twelve children at a time. Therefore parents are advised that booking the child's place in advance is a good idea. You can read about their Kids Club by clicking on the button below:
The WB Abu Dhabi Kids Club