Guests with access to the Executive Club Lounge at Address Fountain Views can expect special treatment and the opportunity to avail themselves of different exclusive privileges, making their upgrade to this service level well worth it. Personalised service and treatment are the order of the day, with every reasonable expectation paid attention to. The Executive Club Lounge is situated on the 27th floor and guests are offered a great variety of meals, snacks and drinks throughout the day. For your convenience find below the different times for meals and drinks.
Breakfast (at The Restaurant on the 12th floor) is served weekdays between 6:30 am and 11 am and Saturdays and Sundays from 6:30 am until 11:30 am.
Lunch is served from 12:30 pm until 3 pm.
Afternoon Tea is available between 4:30 pm and 5:30 pm.
Sumptuous dinners are served from 6:30 pm until 9:30 pm.
After-dinner Drinks & Snacks can be enjoyed between 9:30 pm and 11 pm.
It is mentioned that the Executive Club Lounge guest is treated to great cuisine prepared by experienced chefs. All meals are offered as buffet meals and not as a la carte options. Children are welcome to join their parents at all meals.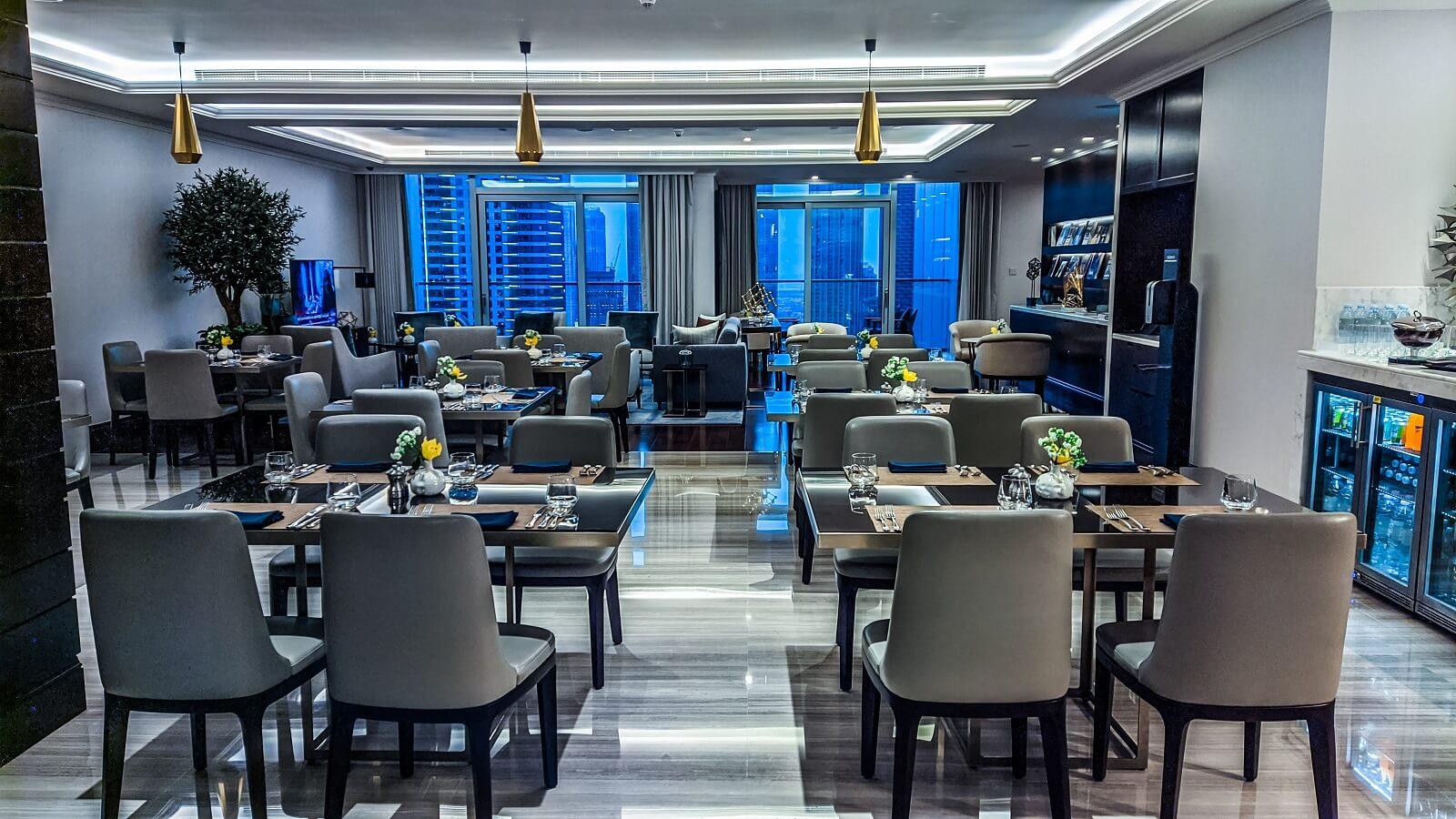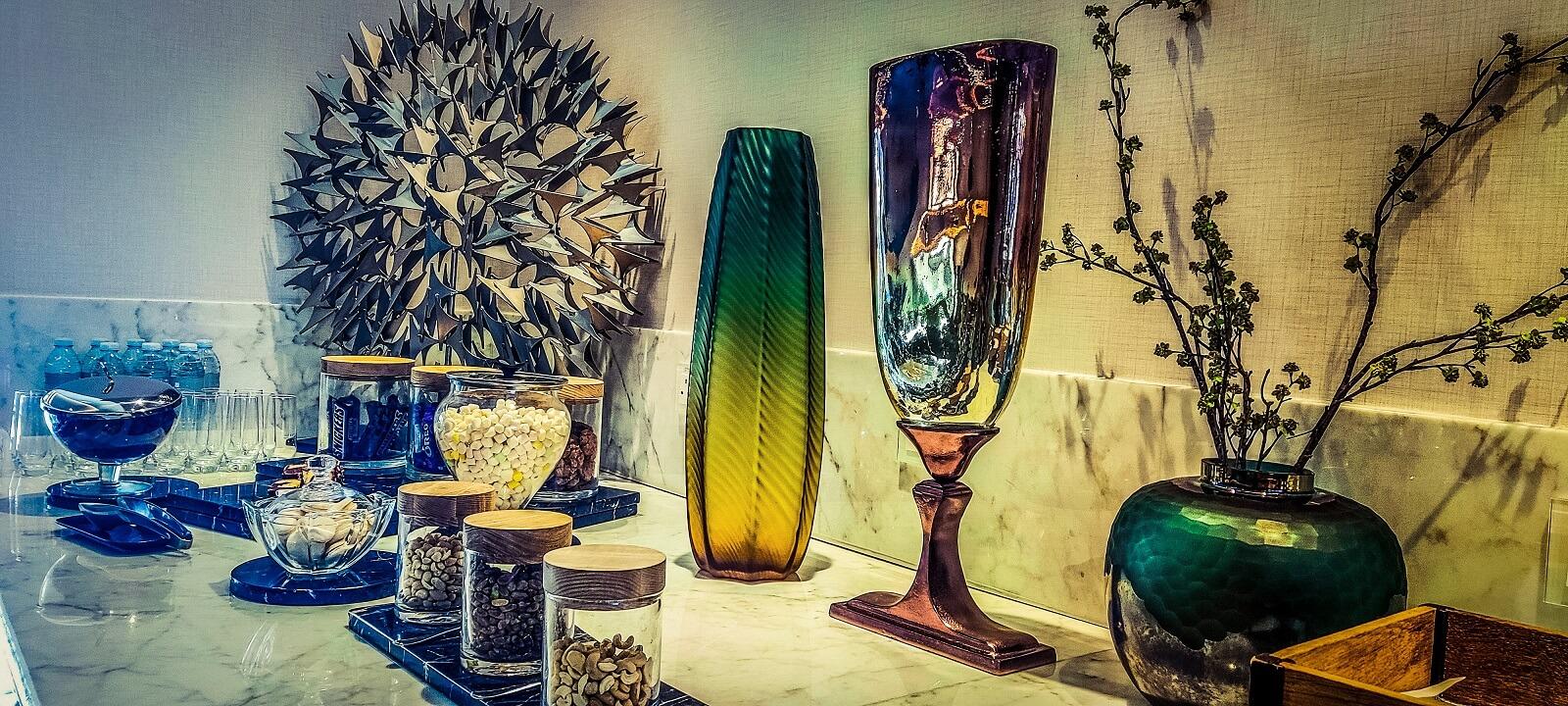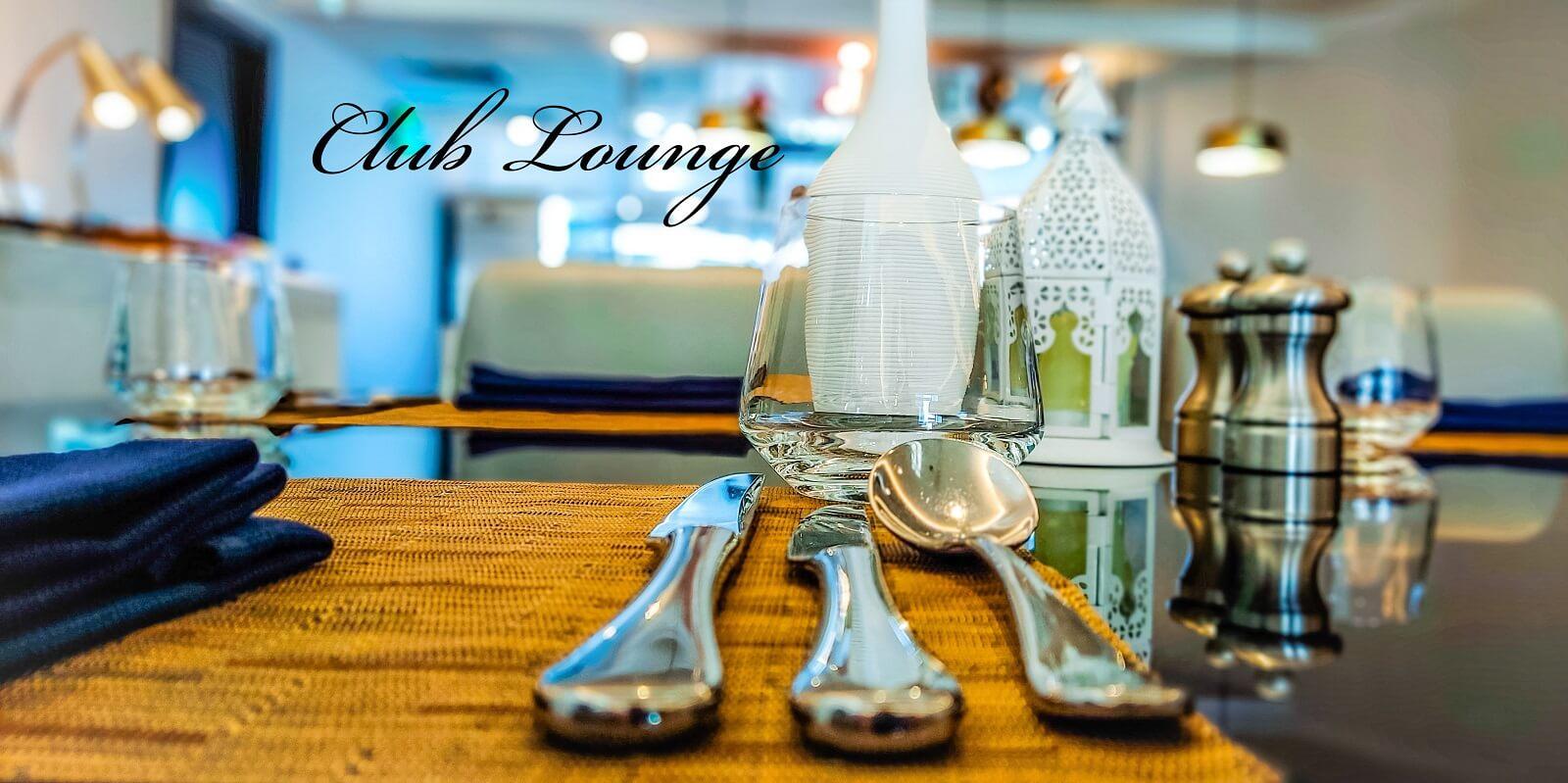 Luxury and Great Service to Delight
Dress code is smart casual, and guests that enjoy Executive Club Lounge privileges are offered the highest service levels in surrounds that epitomise luxury all round in a stunning setting with some of the loveliest views the guest will ever enjoy. The atmosphere is relaxed and intimate with service by staff and management personable and friendly. The surrounds are beautiful, and the interiors were designed carefully to ensure the hotel's image as a top-class establishment is never in doubt.
Furniture is stylish and modern, and seating is arranged to ensure that guests are comfortable. The subdued lighting helps to create an ambience that suits the understated elegance of the room. The tables, chairs and sofas in the Executive Club Lounge are spaced to ensure that guests can enjoy the surrounds as they look through the floor-to-ceiling windows. Carefully chosen ornaments round off the picture.
Personalised Attention With Emphasis on Guests' Satisfaction
The Executive Club Lounge at Address Fountain Views stand out for their good service, the variety of dishes and snacks throughout the day, as well as for the effort that staff takes to ensure that every guest feels welcome and special. Staff is eager to assist, and they are always ready to serve, to engage with guests and to make sure that everybody is left with a positive impression.
Executive Club Lounge guests can also expect a friendly concierge service and fast checking in and checking out assistance.