The Kids Club at Address Beach Resort is known as the Qix Kids Club and welcomes all children up to 12 years of age. Those up to 4 years old must be accompanied by a parent/guardian while the ones between 4 and 12 can join without, as staff supervision will suffice. Children are offered a great environment where they can mix with other kids their own age, or similar, and to experience a fun time while playing and learning.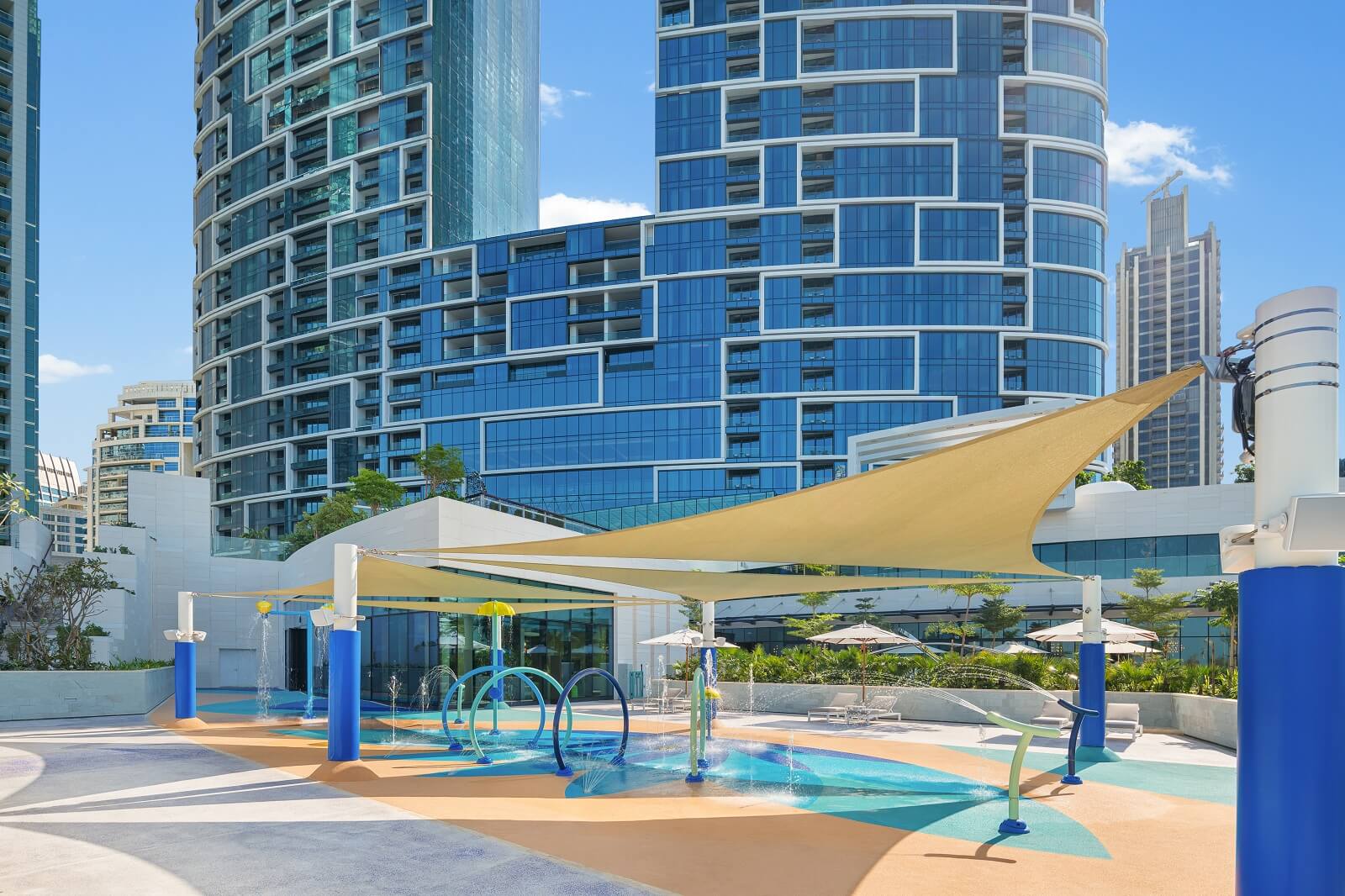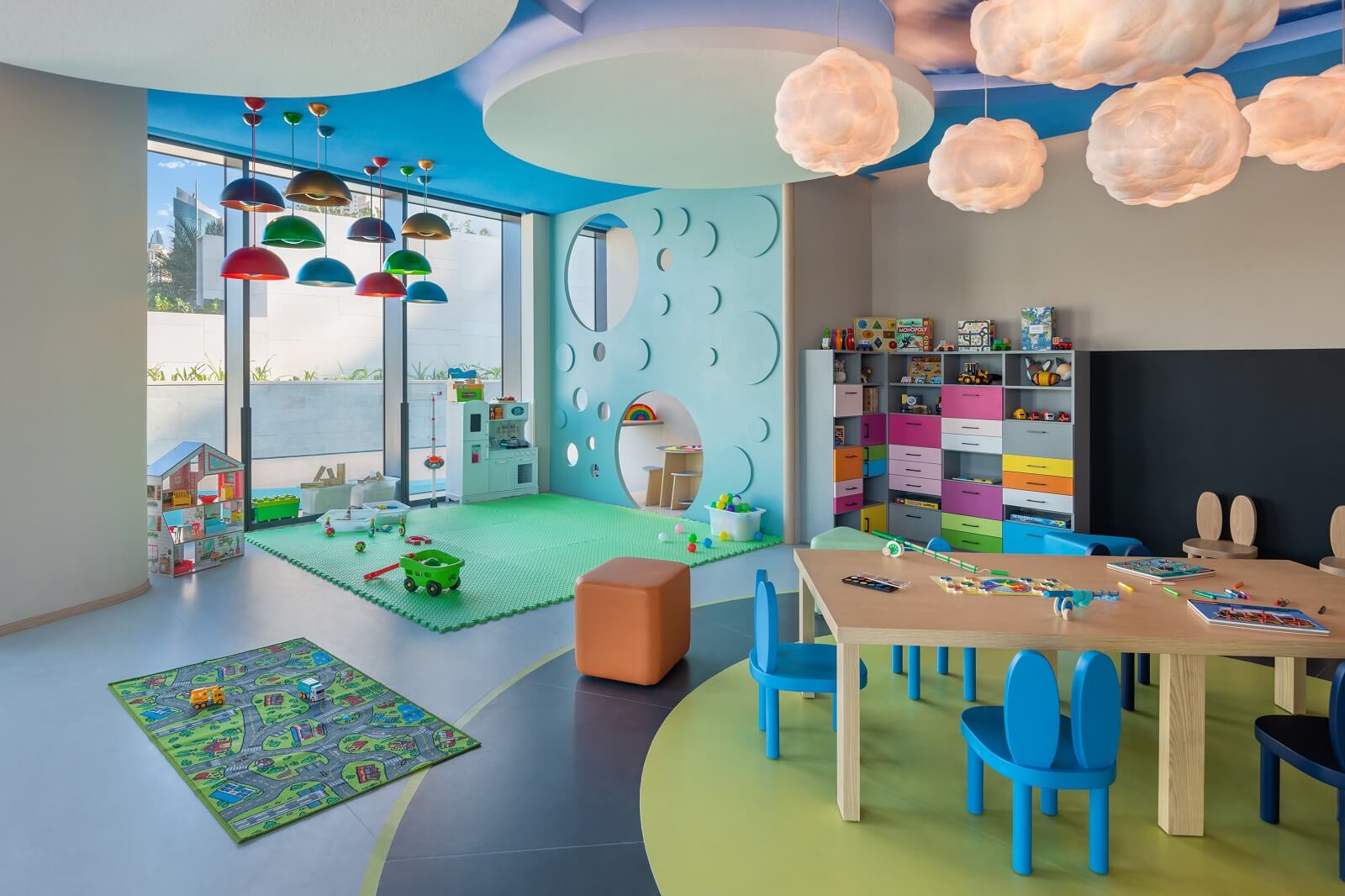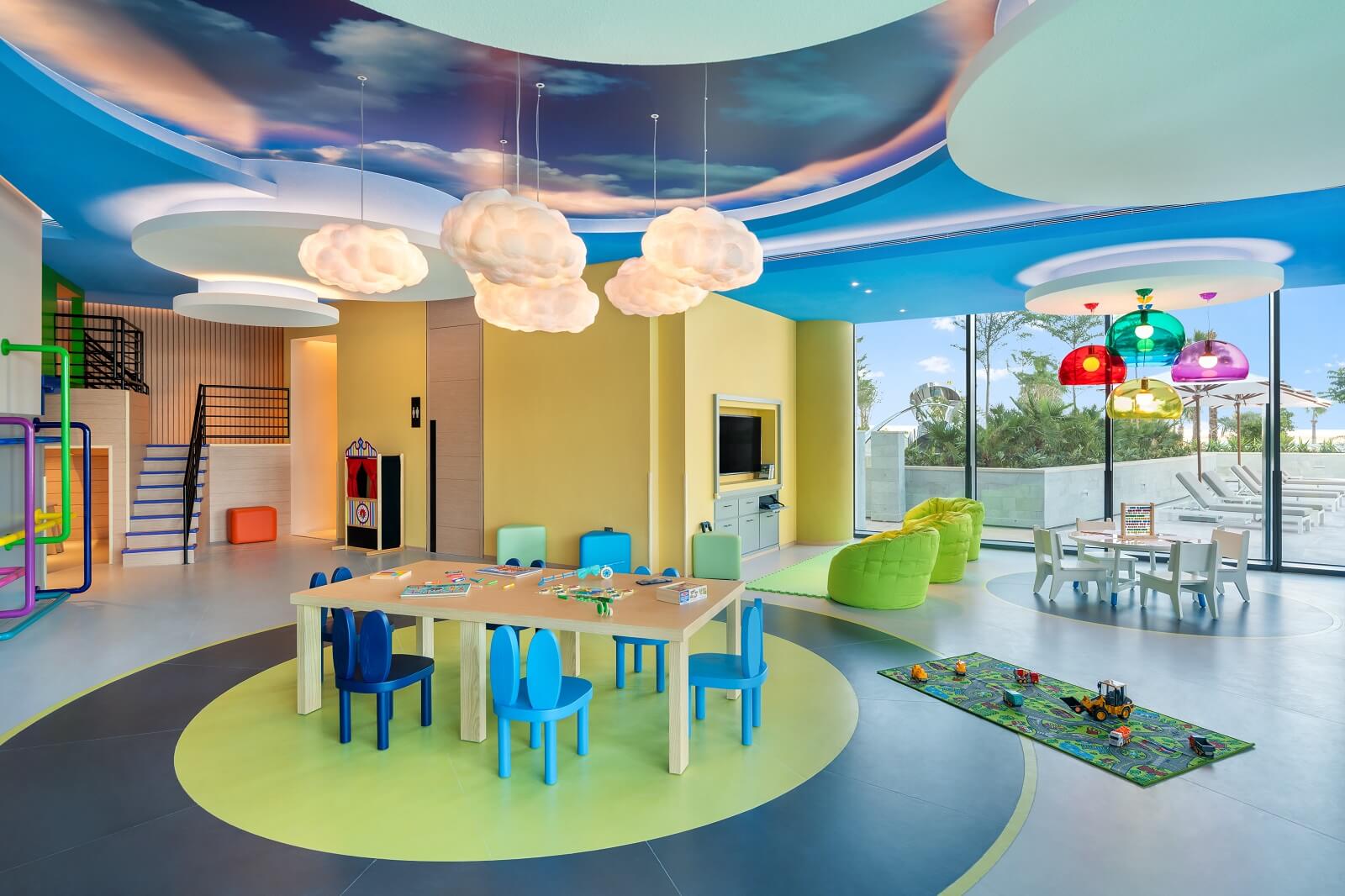 Kids have access to the activities at the Qix Kids Club at Address Beach Resort every day of the week between 9am and 9pm. Guests at the hotel are offered 2 hours per child every day, adding AED 60 for every child per additional hour. Children are offered a safe space and environment that stimulate and offer them a fun time while their parents are free to keep themselves busy elsewhere for the duration of the child's stay at the Qix Kids Club.
Supervised By Fully Trained And Experienced Staff
Kids are entertained in specifically dedicated spaces with access, too, to a great Splash Pad, with proper supervision from well-experienced staff members. Right by The Restaurant at ground floor level the Qix Kids Club offers space and lots of room for the little ones to move around and discover objects and toys and to learn from staff and playmates alike.
Care is taken to offer the little – and older – ones the opportunity to have fun while learning about animals and animal life, pets, seating arrangements at tables with chairs complete and looking at drawings on a blackboard and other surfaces. Kids are given the opportunity to draw and create their own artworks, enjoy storytelling from an expert supervisor and partake of those activities that the typical toddler would enjoy; the same opportunities exist for the older ones for whom age-appropriate activities are devised by experienced professionals.
Ample Opportunity to Develop Skills and Knowledge
Whilst the Qix Kids Club at Address Beach Resort offers the young ones a great opportunity to lose themselves in play while the parents are busy elsewhere, they are also given ample opportunity to partake in those activities that allow them to mix with other children around their own age, learning from one another and developing their play skills at the same time. Toys are high-quality and offer the child great opportunities to touch, look and feel as their minds are tested and they learn about different subjects, numbers, colours and spaces.
The space is roomy and inviting to ensure that children can move around, and clean and well looked after to instill a sense of cleanliness and tidiness in even the very young. Whether your child is keener on play than on developing skills and learning, the Qix Kids Club at this hotel ensures that there is something for all to keep them entertained.