The Kids Club at The Retreat Palm Dubai MGallery by Sofitel is a small Kids Club of around thirty five square metres, but they take full advantage of the outdoor space with a swimming pool and splash pad area.  Known as the Rayya Kids Club, the doors open from 9am to 7pm catering to children aged four to twelve years of age.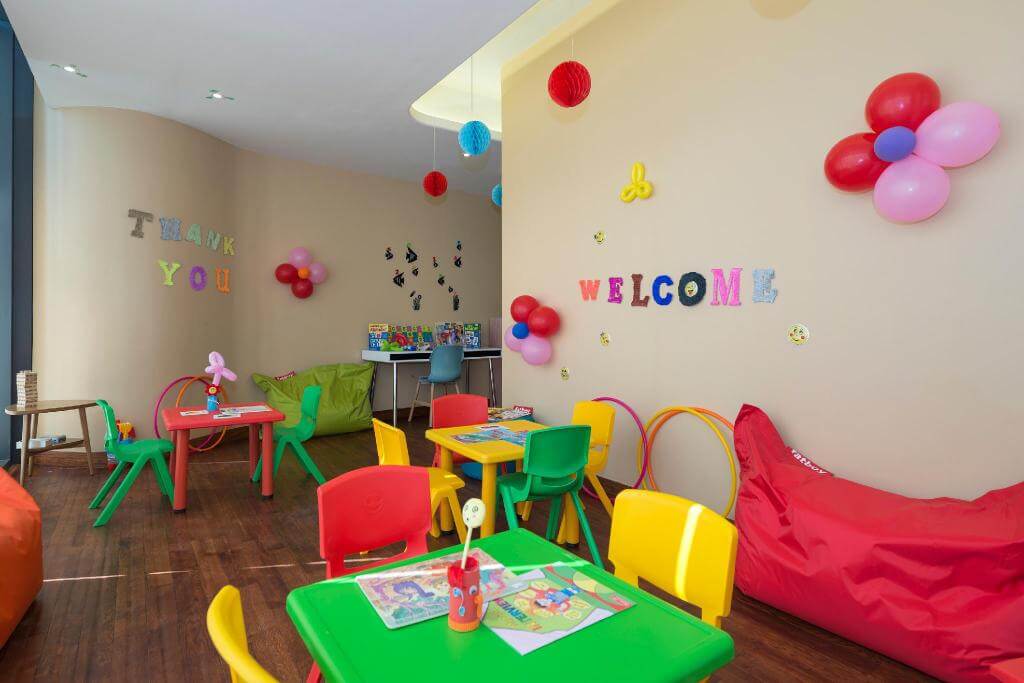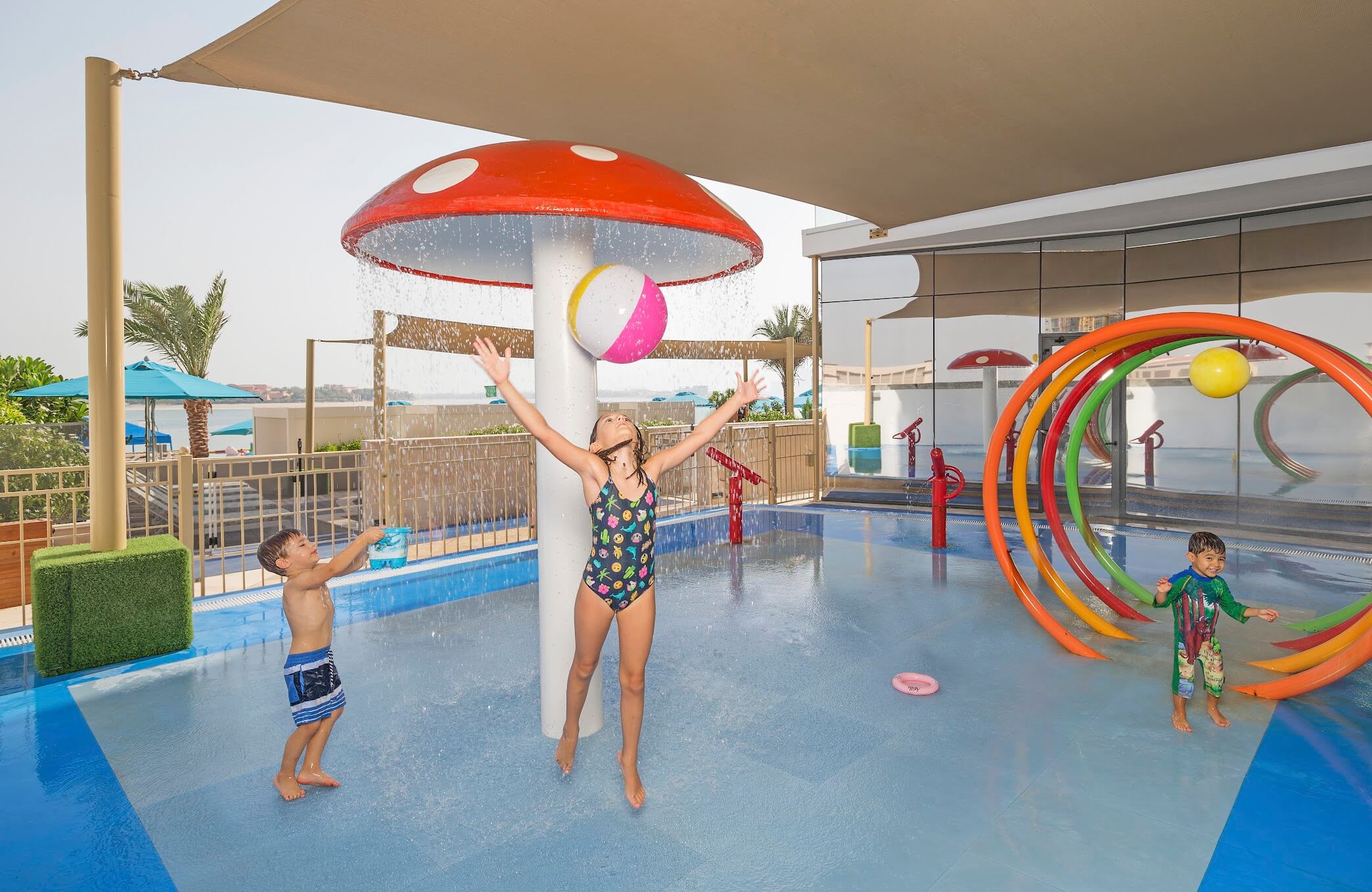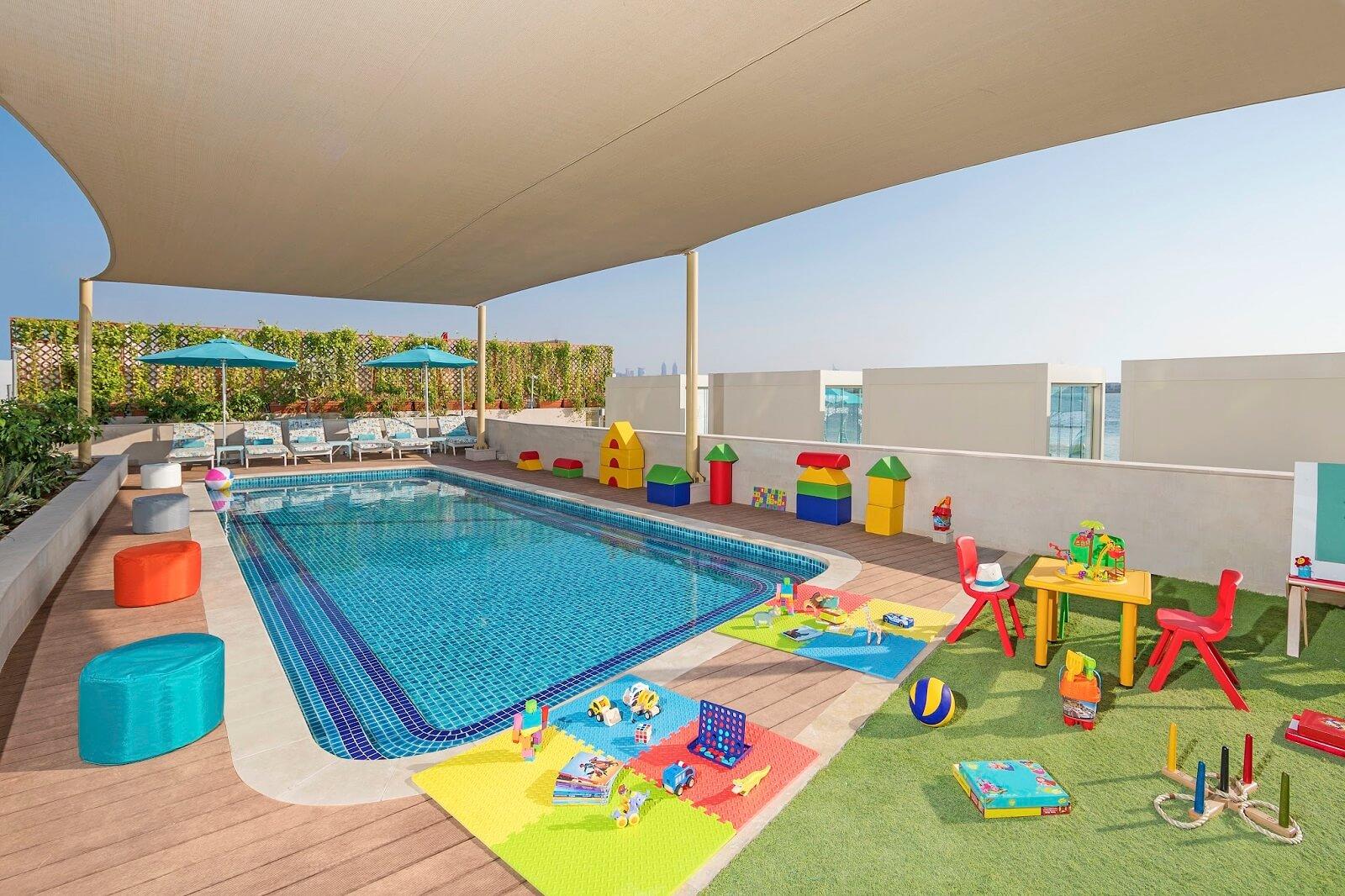 The Rayya Kids Club offers a selection of educational toys and games with three experienced staff members on site, who supervise and engage with the children. They all have first aid training, for additional peace of mind.
Ultimate in Fun with Superior Security
Parents can drop their children aged four to twelve years at the Rayya Kids Club with complete confidence, though children under the age of four, must be accompanied by a parent or guardian at all times. Children are required to not wear shoes or slippers indoors, socks must be worn at all times. The team ensure that children do not leave the Kids Club without the supervision of their parent or guardian.
Younger guests staying at The Retreat Palm Dubai MGallery by Sofitel hotel enjoy two hours complimentary access to the Rayya Kids Club per day, after which there is a charge of 70AED per hour per child.
The Rayya Kids Club offers a small indoor play area, perfect for board games and arts and crafts with small tables and chairs, bean bags and cushions, where children can watch movies. There are a host of toys, including hula hoops and educational toys that children will find engaging and fun during their time in the club space.
Due to the small size of the Kids Club, which is located on the ground floor, it flows to the large outdoor play area with shaded kids swimming pool. The pool has water fountains and activities for children of all ages to enjoy.
Scheduled Activities Focused on Creativity and Fine Motor Skills
The scheduled activities offered at the Rayya Kids Club at The Retreat Palm Dubai MGallery by Sofitel Hotel change weekly and are focused on building fine motor skills and creativity. The scheduled activities are offered daily and range from colour me cartoon characters to colour me fruits and soft dark games to guessing games, puzzle games, memory games, flower crafts, fish crafts, movie time and scrabble. There is also scheduled times for mini dominoes, snakes and ladders, twister and mini chess, to name a few.
You can see an example timetable below: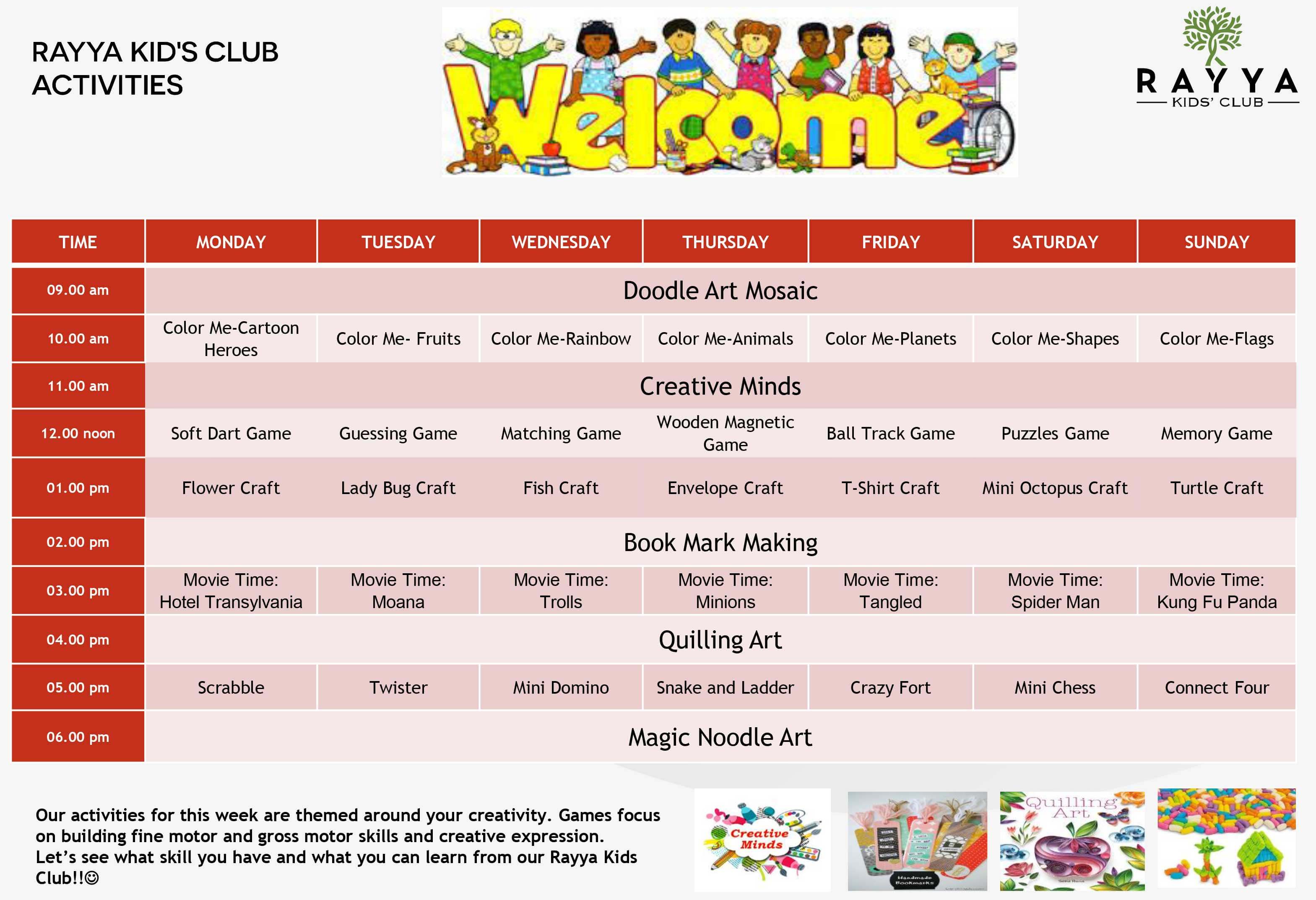 The Rayya Kids Club offers children a change to play, make new friends and be entertained for hours on end, while parents enjoy the facilities of this luxurious hotel.