The Retreat Palm Dubai MGallery by Sofitel Executive Club Lounge offers exclusive access to Club Room and Club Suite guests from 9am to 10pm daily. The Executive Club Lounge is located on the seventh floor offering four food and beverage presentations daily, including:
Breakfast from 9am to 11am
Afternoon Tea is served from 3pm to 5pm
Evening canapés can be enjoyed from 6pm to 8pm
All day complimentary fruits, cookies, tea, coffee and waters
Children are welcome in the Executive Club Lounge at all times.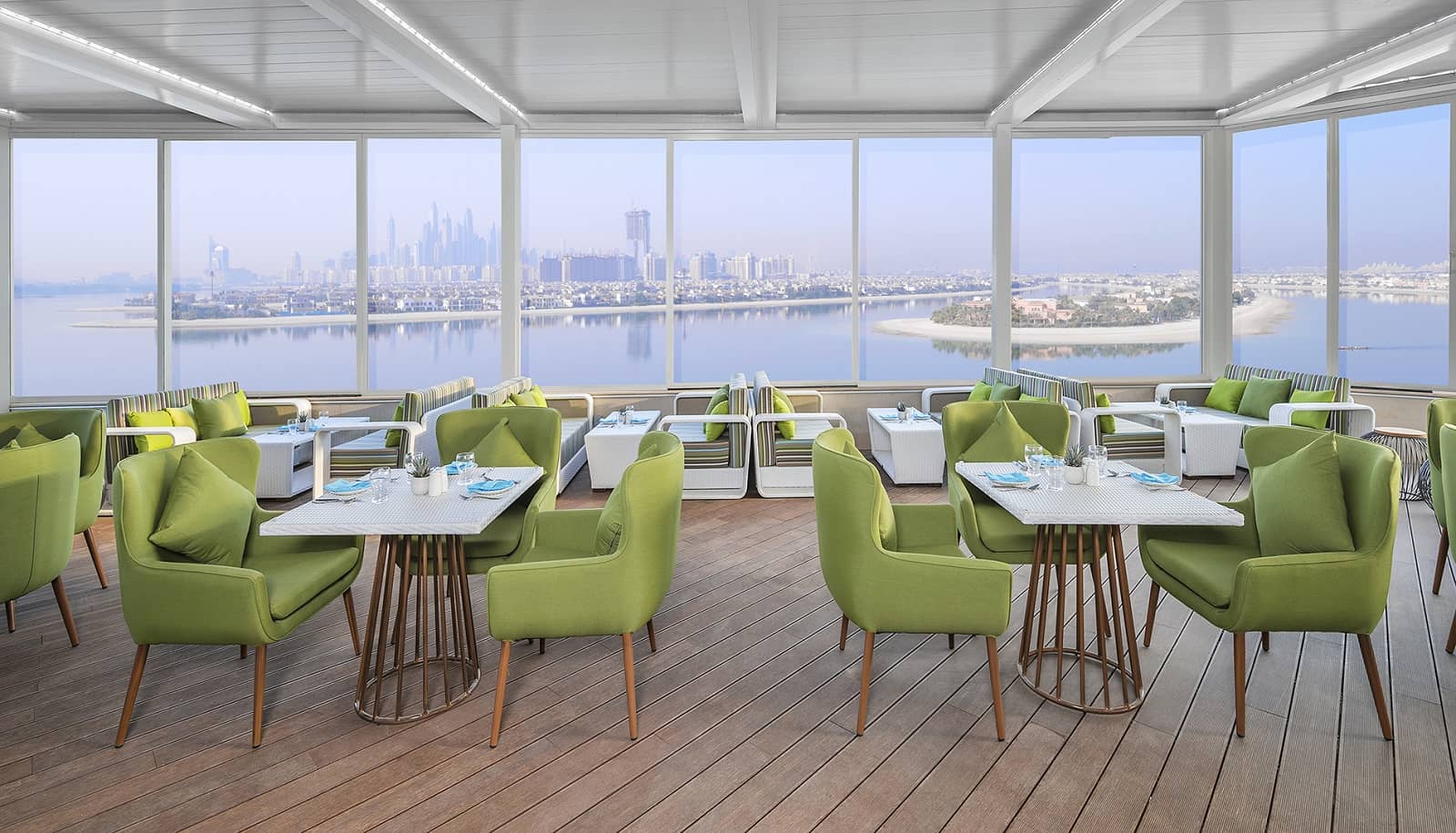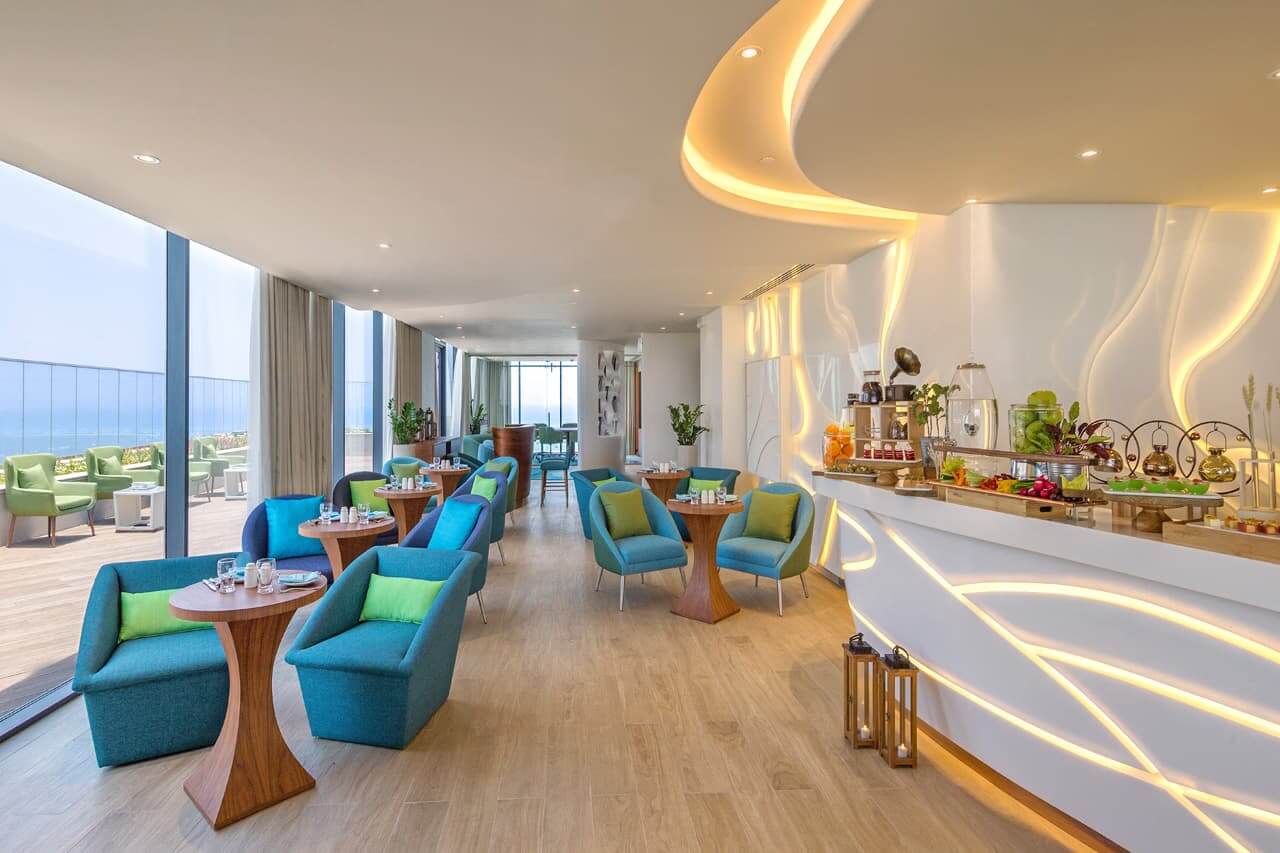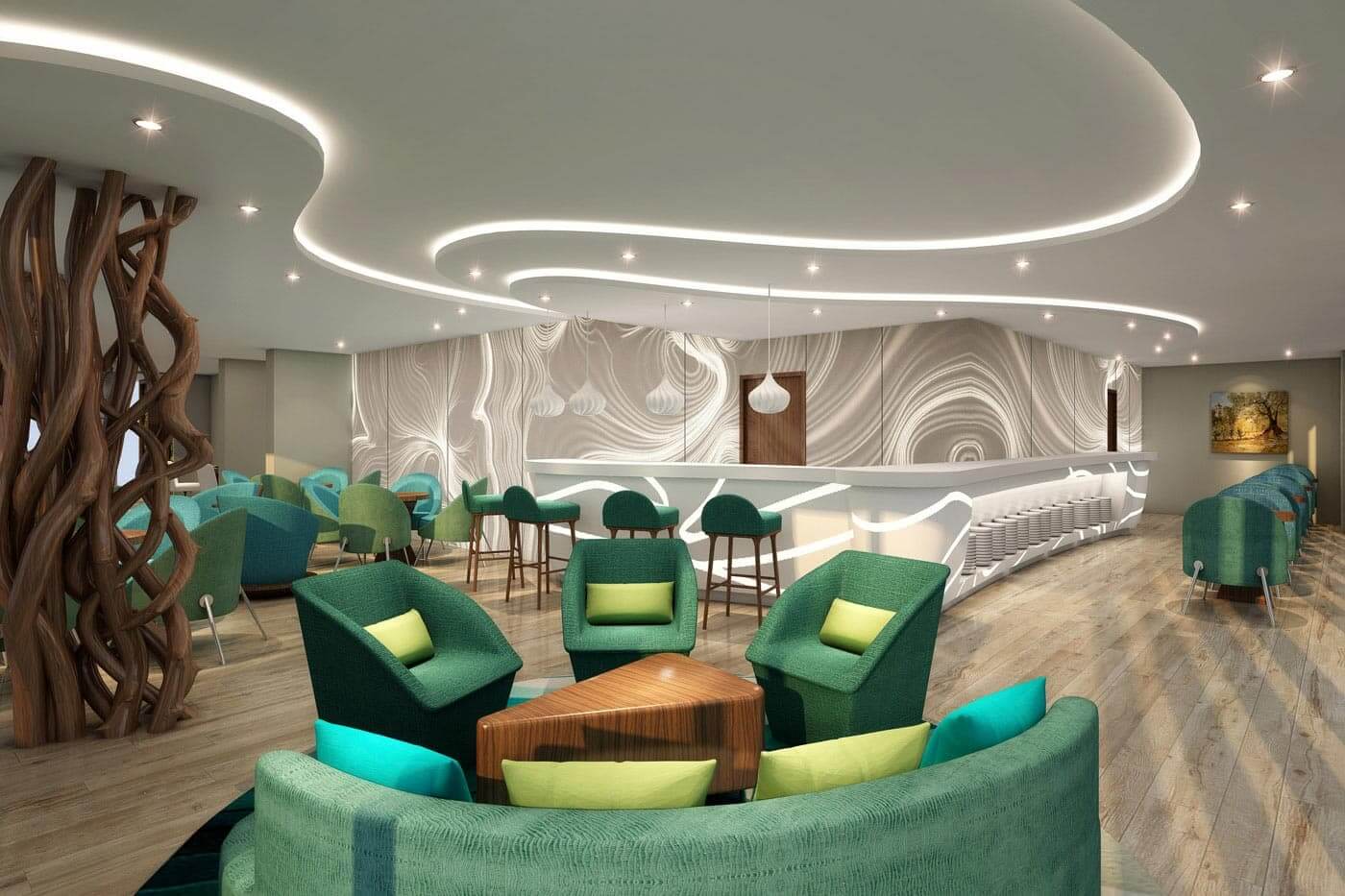 Complimentary Delicious Delights Daily
As a Club Level guest, you enjoy a full range of delicious delights from the breakfast items, juices and hot beverage selection in the mornings to the delicious sandwiches, pastries and non-alcoholic beverages during Afternoon Tea. Evening canapés include a wide selection of canapés, along with complimentary non-alcoholic beverages. It doesn't matter what time you visit the Executive Club Lounge, you will always find tea, coffee, sparkling water, still water, cookies and fruits for your enjoyment.
The dress code inside the Executive Club Lounge is smart casual and children, while welcome at all times, must be supervised by an adult. As this is a wellness hotel, they do not serve alcoholic beverages.
Choice of Exclusive Benefits in a Social and Inviting Space
The experienced and professional Executive Club Lounge team at The Retreat Palm Dubai MGallery by Sofitel hotel are on hand to assist Club Level guests with their unique needs, whether it's booking a private board room to gaining access to the complimentary wireless internet.
The private boardroom is the perfect place to conduct meetings when staying at this hotel. The team can also assist with any other business services. Prior booking is needed for meetings in the Executive Club Lounge board room. The Executive Club Lounge team can assist in the booking and assisting in preparing the boardroom based on your needs.
The Executive Club Lounge is a bright and open space with floor to ceiling windows, that allow an abundance of natural light. Guests can also move into the enclosed terrace with the most spectacular views. The exclusive use terrace is the perfect place to enjoy your evening canapés as you watch the sun set over the water.
The team offer personalised and efficient services, complete with access to the business centre, complimentary food and beverage options and a private check in and check out process, eliminating the need to stand in the queues at the hotels reception desk.