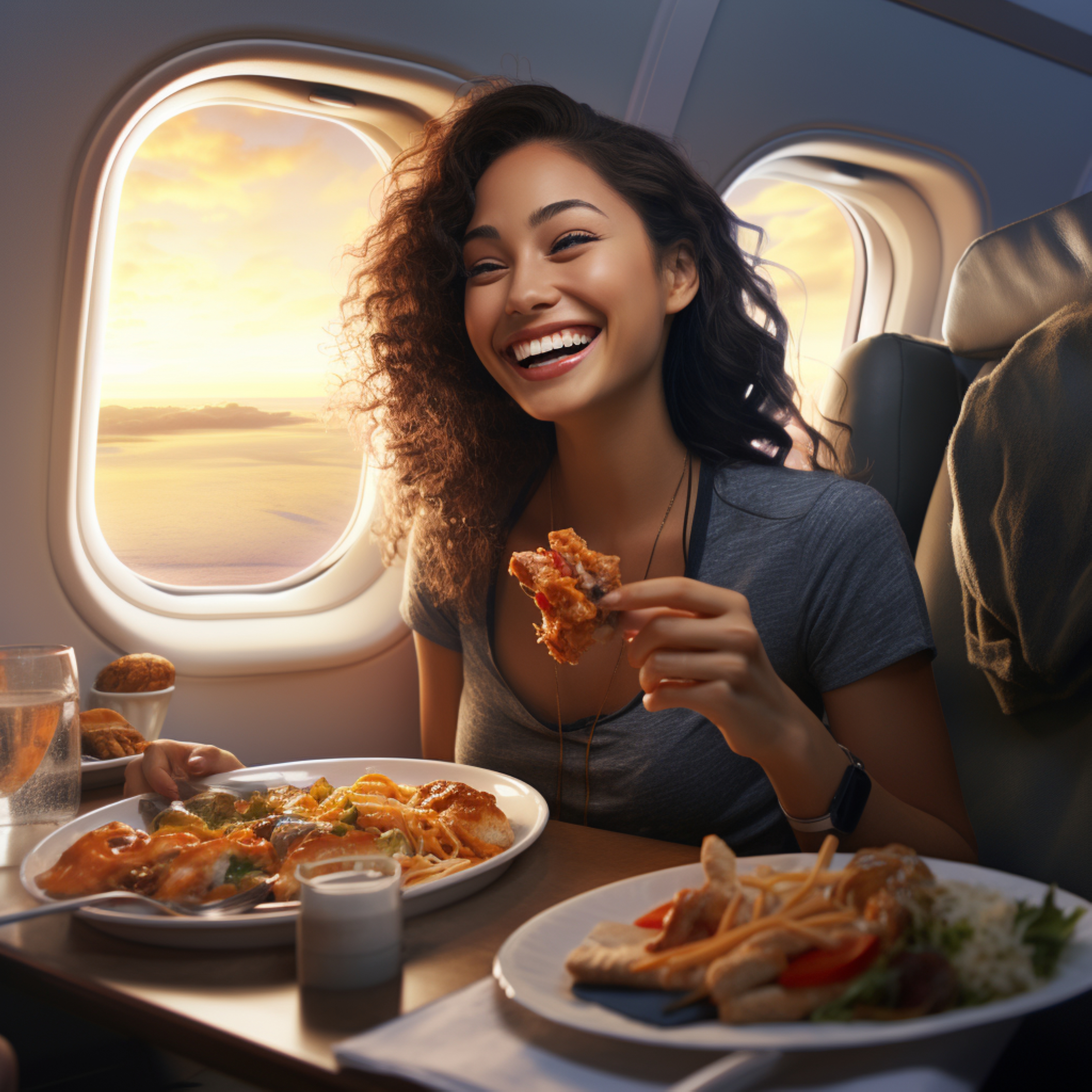 Image: Take your meal with you wherever you go
Have you ever been forced to endure a long trip without your favourite snacks or been left with stale, expensive food? Even though flying is exhilarating, there are a lot of questions that passengers have, especially about what they can and cannot bring on the plane. "Can I take my food or snacks on a plane?" is a question that frequently crosses travellers' minds. Snack lovers need not worry—the answer is unquestionably yes. As you cruise through the skies, you don't have to give up your beloved delicacies.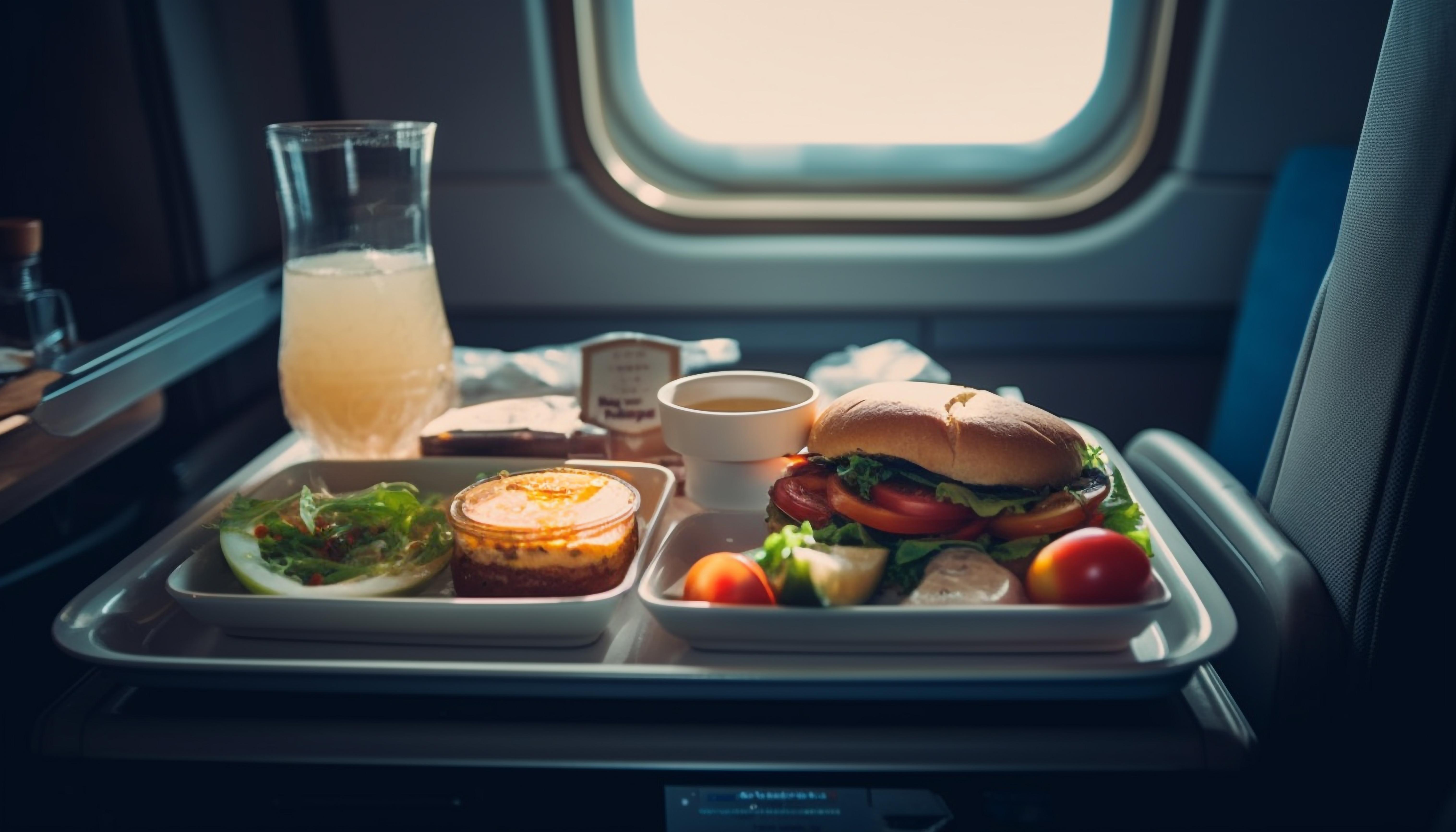 Image: Eating on a plane
So, what can you bring on board?
The general rule is to pack solid, dry foods in leak-proof containers. Snacks in their original packaging are usually acceptable, given that it's sealed, properly labelled, and easy to identify. The list of allowable items in your carry-on is extensive, covering everything from baby food, bread, pizza, and candy to cheese, chocolate, coffee grounds, cooked meats, cookies, crackers, dried fruits, fresh eggs, meat, seafood, vegetables, frozen foods, gravy, gum, honey, hummus, nuts, pizza, salt, sandwiches, and various dry snacks. Remarkably, even lobsters are permitted, provided they are in special clear, sealed, spill-proof containers. Surprisingly, you can even bring an entire cake, as long as it is well-sealed and it's not hiding any liquid secrets. However, items like jelly, ice cream cake, soup, or soft cheesecake might face restrictions.
Liquid Restrictions
Aviation security protocols limit the number of liquids allowed in carry-on bags to no more than 100 millilitres. If your snacks include liquid components, like a small bottle of dressing, ensure they adhere to these guidelines. All liquids must fit inside one clear, resealable plastic bag that is no bigger than one litre and is roughly 20 cm by 20 cm in size. Jars of olives, cheese, and gherkins are mostly solids, but because they contain a significant amount of juice, they are handled like liquids.
Exceptions exist, allowing liquid containers exceeding 100ml for essential medical purposes, special dietary requirements, or baby food/milk.
Be Considerate
It is important to be considerate as you prepare to indulge in your in-flight feast. While you might relish the aroma of your favourite curry or garlic-infused dish, others may not share the sentiment. Opt for snacks that aren't overly pungent or strong-smelling to maintain a harmonious atmosphere in the confined space of the aeroplane cabin. Follow the golden rule of in-flight snacking: choose items that are easy to eat without generating olfactory disturbances.
Packing Tips
Now that the go-ahead has been given for in-flight snacks, let's plan the delicious items to bring on your trip. Mess-free and portable choices are essential. Think of trail mix, granola bars, nicely packaged sandwiches, and small amounts of fresh fruit. Remember that, in general, it's best to bring food in your hand luggage to save trouble when going through security.
Always check the airline's rules before boarding. Although broad guidelines allow snacks, certain carriers may have more specific guidelines or requirements. Airlines may provide their food options during flights, and being informed of their policies guarantees a smooth and stress-free journey.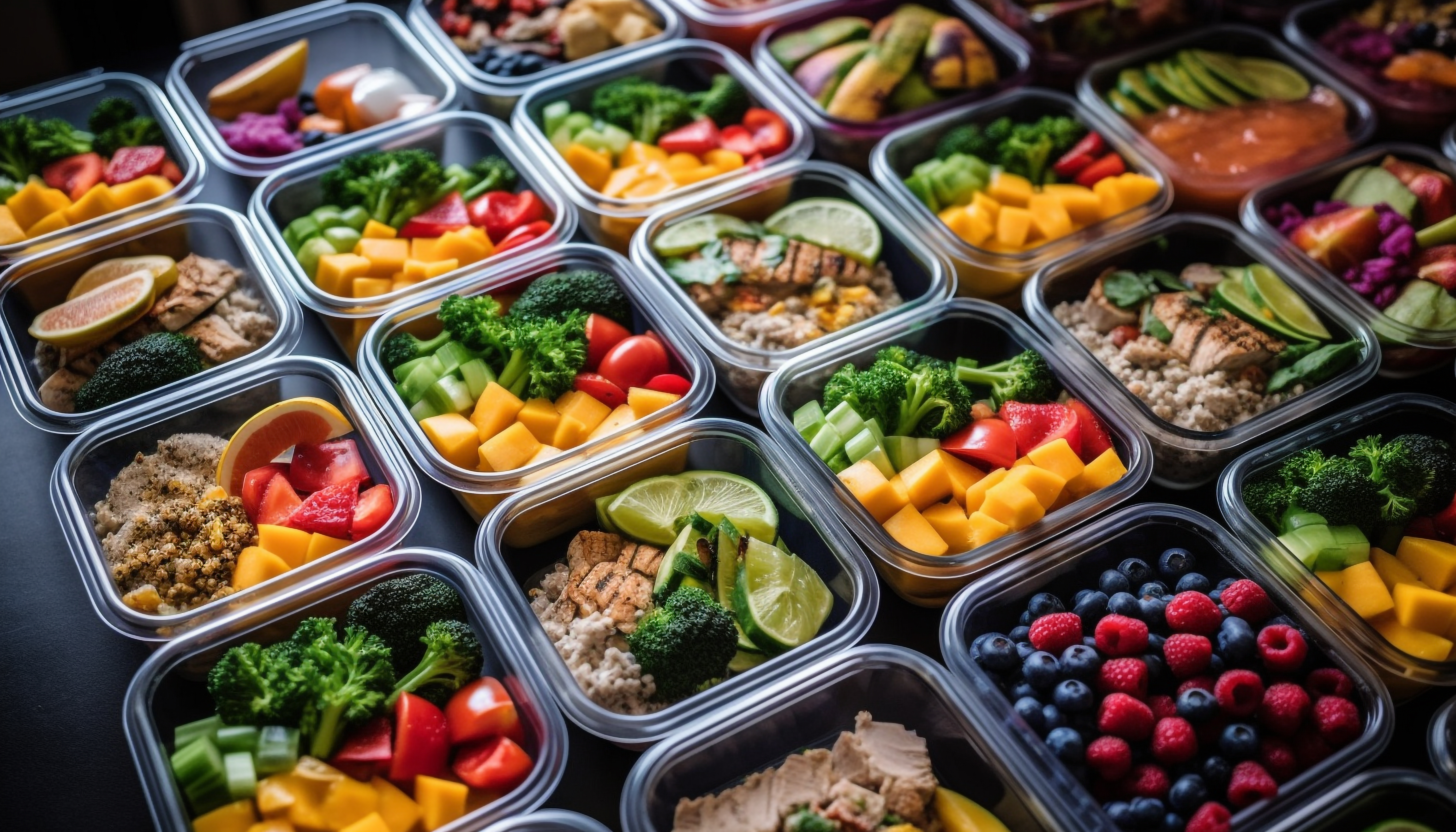 Image: Example of a way to pack your veggies and fruits
Enjoy Your Meal
It may need some effort to make sure your snacks adhere to airline regulations, but packing your favourite snacks can add to the fun of your trip. It is well worth the effort if it means enjoying your diet or eating whatever you want.