One of the most fascinating and thrilling experiences you will ever have
South Africa provides a plethora of holiday options for international visitors, and whether you are travelling the gorgeous Western Cape or the Lowveld, there is always a gem waiting just around the corner.
Places like Cape Town, The Kruger National Park, Sun City, and Johannesburg are well known among international tourists, but South Africa has many hidden treasures waiting to be discovered, and today we want to highlight some of these places for families planning a family vacation to this beautiful country.
The Penguins of Boulders Beach in Western Cape
If you decide to start your family vacation in the Western Cape, you will be surprised to learn that the world-famous Table Mountain in Cape Town is not the only popular tourist destination in the region. Boulders Beach is located near Simon's Town and is definitely worth a visit with the kids.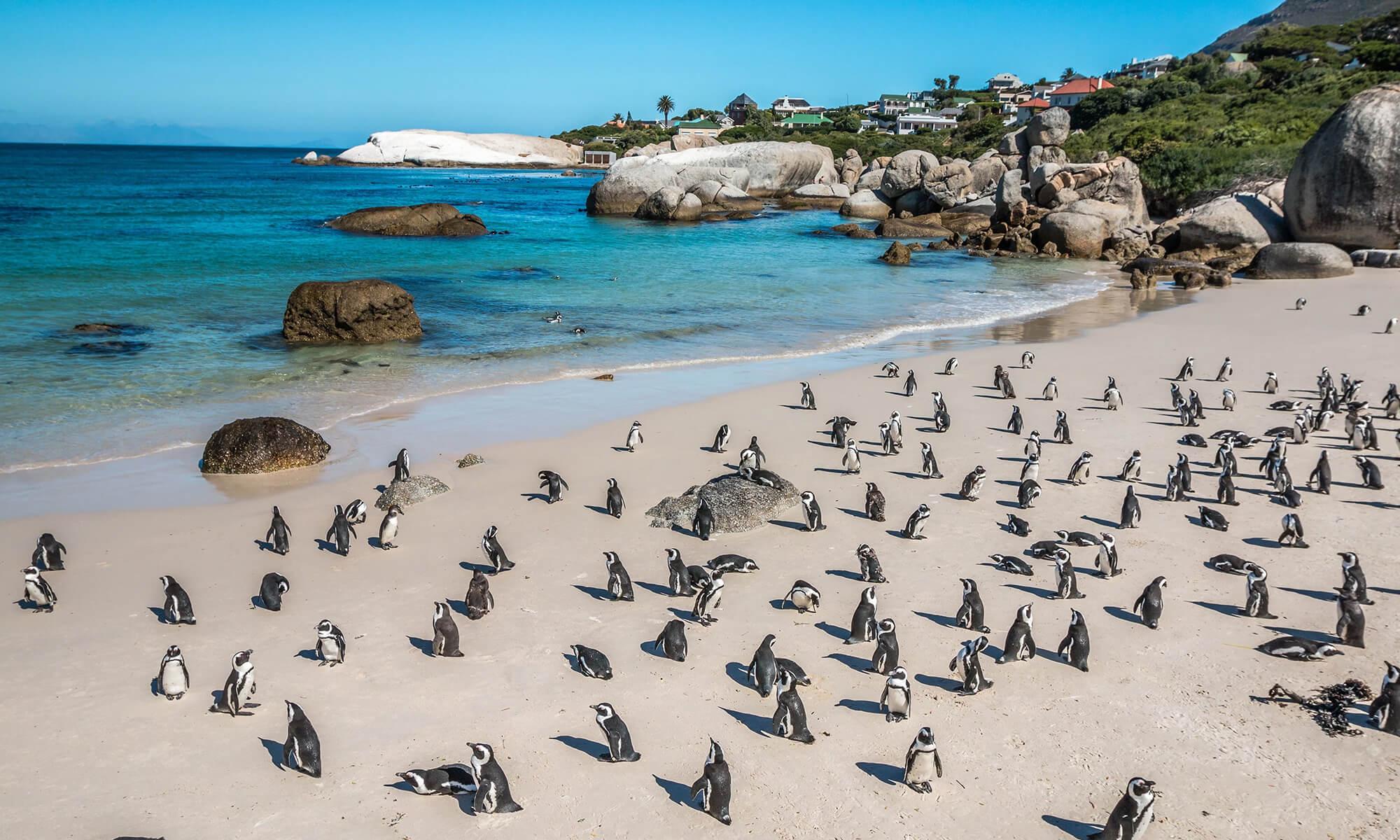 IMAGE: With thousands of African penguins lazing on the rocks, it's no surprise that Boulders Beach in Simonstown (Cape Town) receives over 60 000 visitors per year.
Boulders Beach is characterised by large boulders that break up the waves, making it a safe spot for kids to swim. It is also always clean and safe because it is part of the protected area of Table Mountain National Park. With thousands of African penguins lazing on the rocks, it's no surprise that the beach receives over 60,000 visitors per year.
The big pineapple from Bathurst
In the little hamlet of Bathurst, you will find the world's largest pineapple. Turn off the R67 between Port Alfred and Grahamstown and drive only 12 kilometres to the site where around 1820 colonists settled.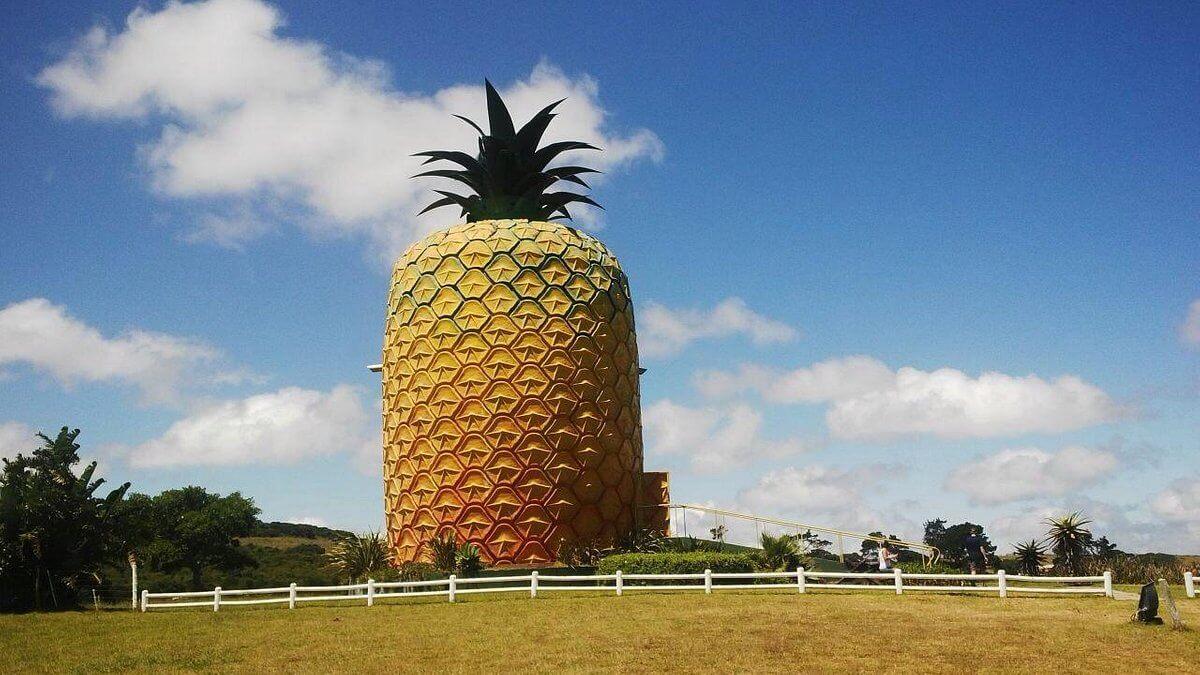 IMAGE: The world's largest artificial pineapple is located in Bathurst. The pineapple is 16.7 meters tall and stands on the Summerhill farm. Visitors are welcome to explore the inside of the pineapple and take some photos.
The Bathurst Pineapple Building is one of South Africa's top tourist attractions, attracting not only visitors from around the world, much a much-needed income too. As one of South Africa's greatest pineapple growing regions, local authorities constructed this large pineapple building with fibreglass and metal construction to demonstrate what the area is best known for. This attraction stands 16.7 meters tall and has a seating capacity of 60 people.
History revealed at Magersfontein Battlefield
The Magersfontein battleground south of Kimberley, around 31.5 kilometres out on the Modder River road, is worth a visit for the youngsters to learn more about history. The broad plains of this area convey a story more powerful than a book, and with the trenches still visible, history becomes a reality. The Battle of Magersfontein is one of the most notable triumphs of the Boer troops during the Second War of Independence. It is also one of three British defeats known as Black Week in the UK. There are also memorials for Scots and Scandinavians on these grounds, and in addition to viewing the exhibition of weaponry and uniforms, you can also take an audio tour to learn more.
Knysna along the Garden Route
The Garden Route in South Africa is famous for its wealth of picturesque coastal villages, and Knysna is undoubtedly the most beautiful of them all – and known as the jewel of the Garden Route. Knysna, located between the spectacular Outeniqua Mountains and the Indian Ocean, has a variety of charming B&Bs, guest houses, as well as art centres, boutiques and art galleries.

IMAGE: Knysna, located along South Africa's Garden Route, is a very popular holiday destination among South Africans and international visitors. Most guest houses, hotels and B & Bs offer a great few of the town's picturesque lagoon.
It is well renowned for its seafood restaurants, which serve freshly harvested oysters from the town's lovely lagoon. Take a step to the top of the Knysna Heads; spend exquisite days on the golden beaches of Leisure Isle and adjacent Brenton-on-Sea; or visit Knysna Elephant Park, which is home to the world's largest terrestrial animal. Knysna is a holiday destination that will provide any family with lasting memories.
The Drakensberg (Kwa Zulu Natal)
South Africa is famed for its mountain ranges, and the Drakensberg is one of the most notable. The uKhahlamba-Drakensberg Mountain range, which has the country's highest summit, straddles the boundary between South Africa and Lesotho. It is an outstanding playground full of highs and lows that is great for individuals who enjoy climbing, hiking, rafting, horseback riding, and mountain fly fishing.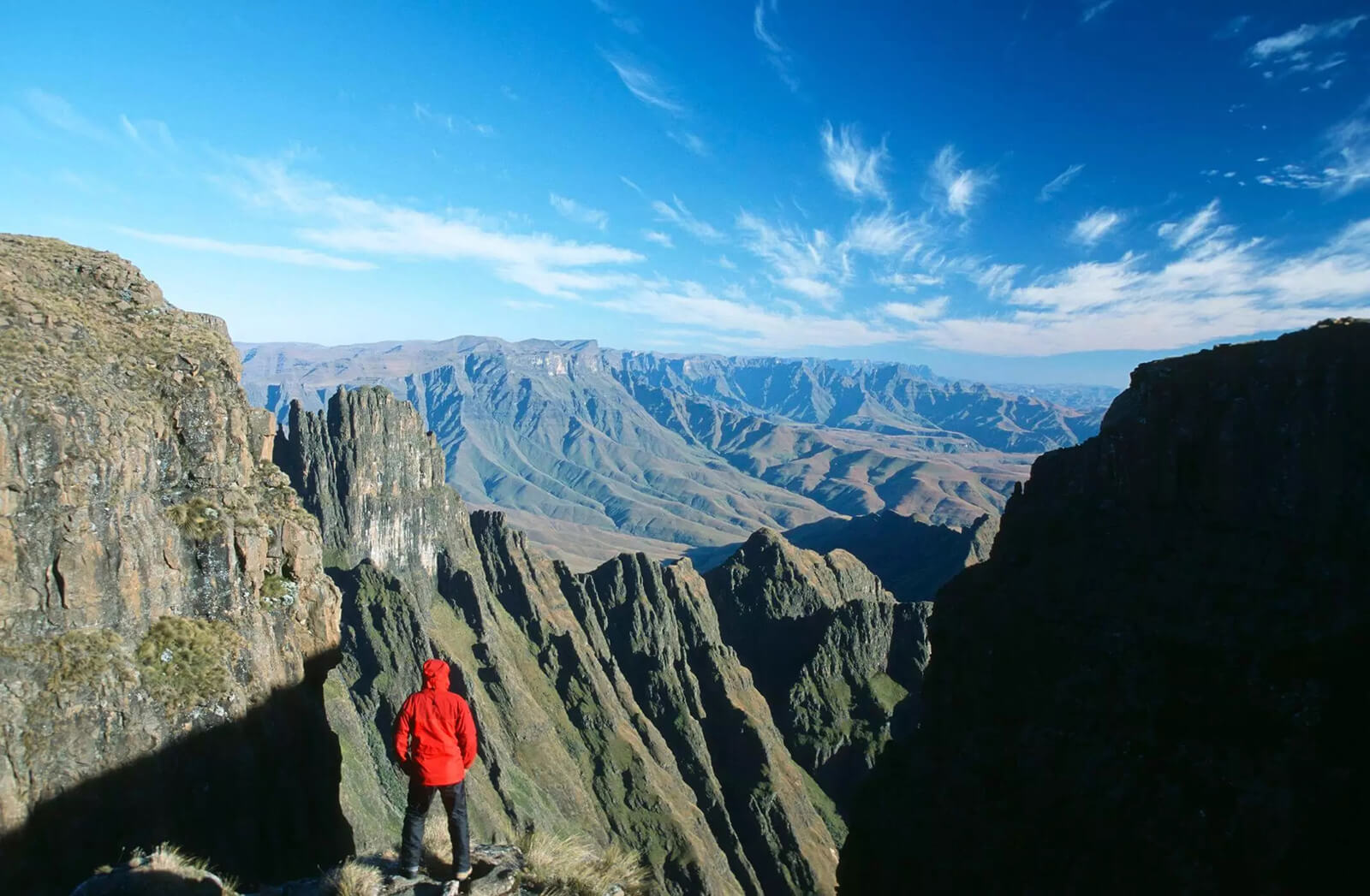 IMAGE: The Drakensberg in Kwa Zulu Natal is the perfect location for families looking for outdoor adventures – from hiking to horseback riding, mountain fly fishing, rafting and so much more.
A variety of routes are available to accommodate all abilities, with possibilities ranging from hour-long hikes to multi-day trips. But you can definitely also go exploring, and look for unusual regional game such as 300 distinct bird species and height-adapted mammals like the mountain antelope and the rock jumper (Klipspringer). Fine specimens of old San rock art can also be found in the highlands.
Soweto – Johannesburg
Soweto may not be the most attractive destination in South Africa, but it is unquestionably one of the country's most culturally significant tourist destinations and a very safe place to visit with your family on a guided tour. It is a very big town in rural Johannesburg with a population of around 1.3 million people. Much of the anti-apartheid movement took place in Soweto's slums, and the town was practically at war in the 1970s and 1980s.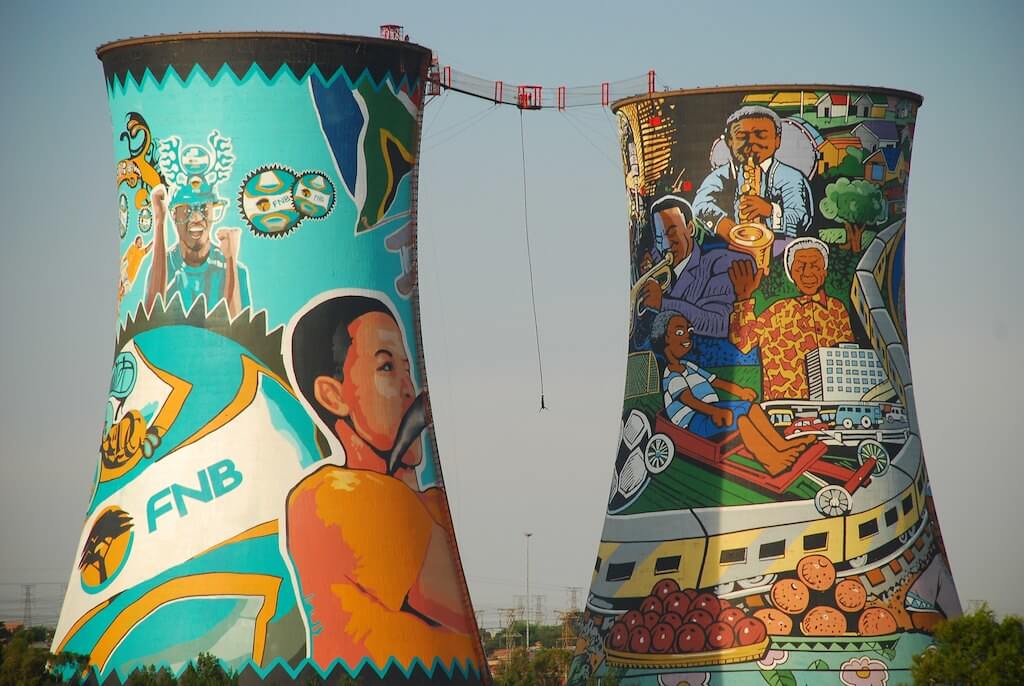 IMAGE: The Soweto Towers in Orlando (Johannesburg) - originally a coal-fired power station - have become one of the most characteristic landmarks across Soweto. It is also the world's first bungee jump site between two cooling towers, and there are some other thrilling adventure sports to partake in, such as abseiling SCAD (suspended catch air device) falling.
Soweto is still impoverished and has a high crime rate, but foreign visitors are treated like Royalty. It is also home to some of South Africa's most lively music and drama artists. Join a township tour to learn about the area's fascinating history and culture in a safe environment. You can even spend the night at a nearby bed and breakfast.
A visit to South Africa will provide many memorable moments and although large parts of the country are affected by poverty, there is a myriad of safe places you and your family can visit for a truly fantastic family holiday.