The InterContinental Ras Al Khaimah Resort and Spa offers an experience that guests will keep in their memories forever. This resort is conveniently located in Ras Al Khaimah, on the Hayat Island. It boasts surroundings of all elements, with expansive mountains in the background, while overlooking the crisp blue inviting ocean. This five star hotel is a mere forty five drive from central Dubai. Guests can feel like they have been transported from the normal world to a dream like state island living. The facilities and activities at this hotel are also everything to write home about.
Guests can find themselves relaxing by the picturesque beach or pool with their family or friends. Or they can engage in some exhilarating water sports or sports on land like tennis. Whatever guests do choose, there is not a shortage of things to do, while visiting such a beautiful destination.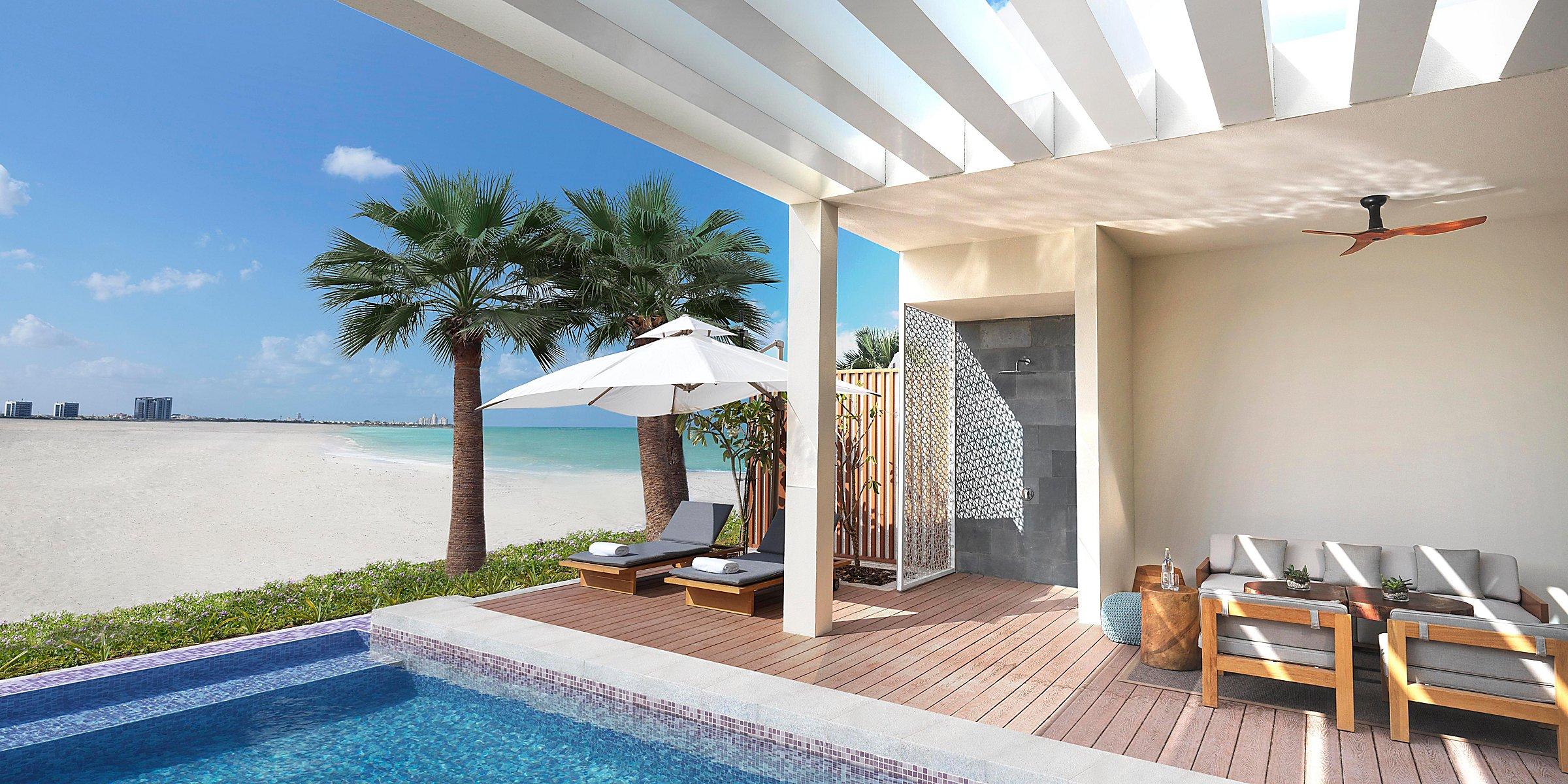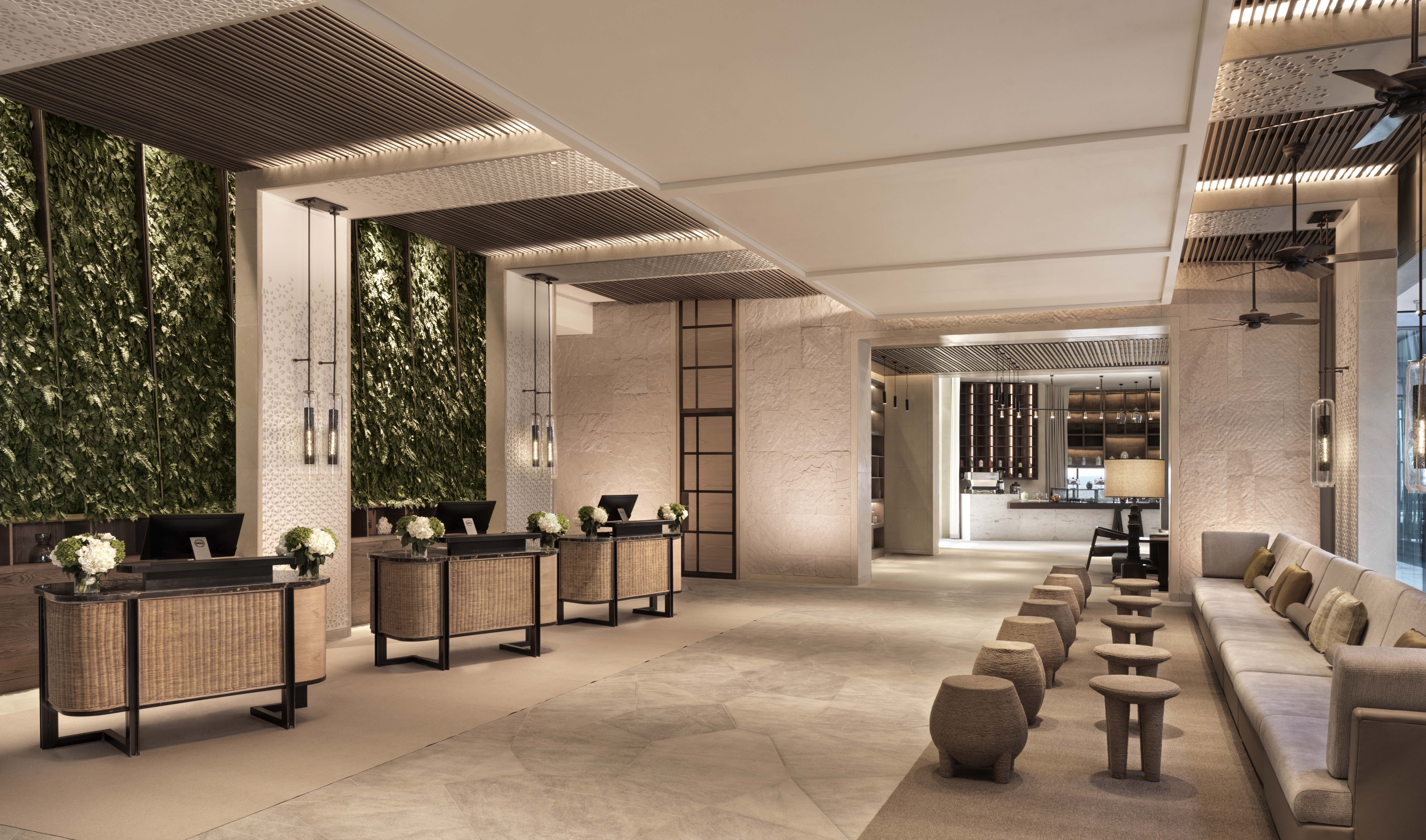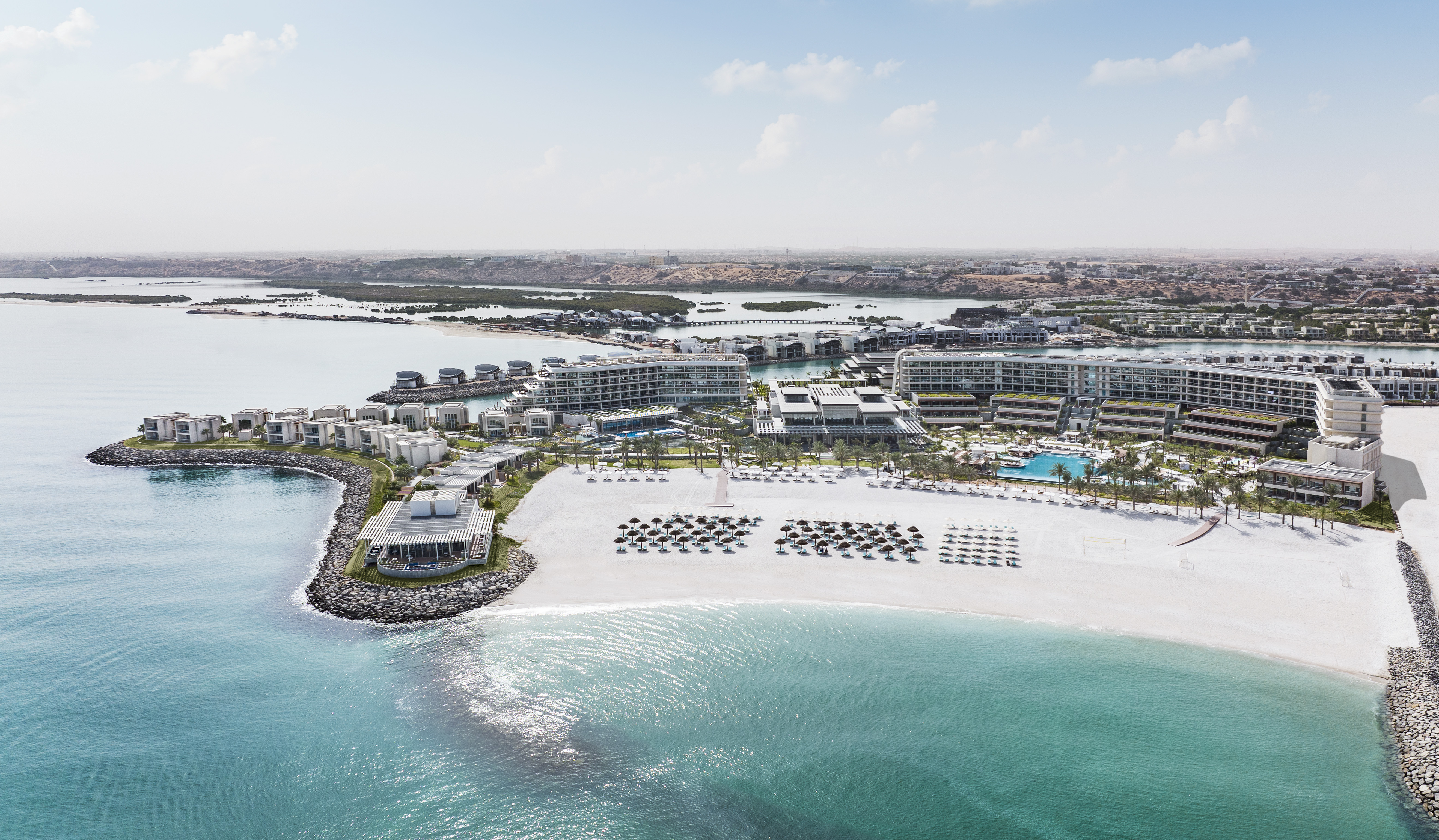 Why You Should Go There
The InterContinental Ras Al Khaimah Resort and Spa gives guests complimentary use of their lightning speed internet as well as their stunning pool area, wellness centre and spa. The water sports and tennis court are always such an attraction for the guests as they are able to engage in the jam packed activity schedule that the hotel has put together. Guests will be able to participate in activities like sunrise beach yoga, as well as kayaking and stand-up paddling. Guests are also able to just enjoy soaking up the Ras Al Khaimah sun with a cool drink by the pool or swimming in the blue ocean with family. There are also Health Club facilities that will allow guests to keep up their fitness levels with their cutting edge equipment. These facilities also have a completely separate private fitness studio for guests.
The InterContinental Ras Al Khaimah Resort and Spa is home to six differently styled and equally indulgent restaurants. Guests will be able to tantalise their tastebuds with a variety of different cuisine options on offer. Whether they feel like enjoying three hundred and sixty degree ocean views while eating from a Turkish and Levant cuisine menu. Guests can also be transported to experience New York inspired food that is paired with live music and in-house barrel cocktails, and craft beer. There is such a variety of different foods, guests will be spoilt for choice. If guests do want to enjoy such good tasting food, but they are enjoying the comfort of their own room, the hotel provides in-room dining services for convenience.
Accommodation
This unique resort offers different guest rooms, suites as well as villas. No matter what accommodation the guests are staying at, through their private balconies they will be able to catch a breath of salty ocean air. Views of the expansive ocean will be enjoyed by all guests.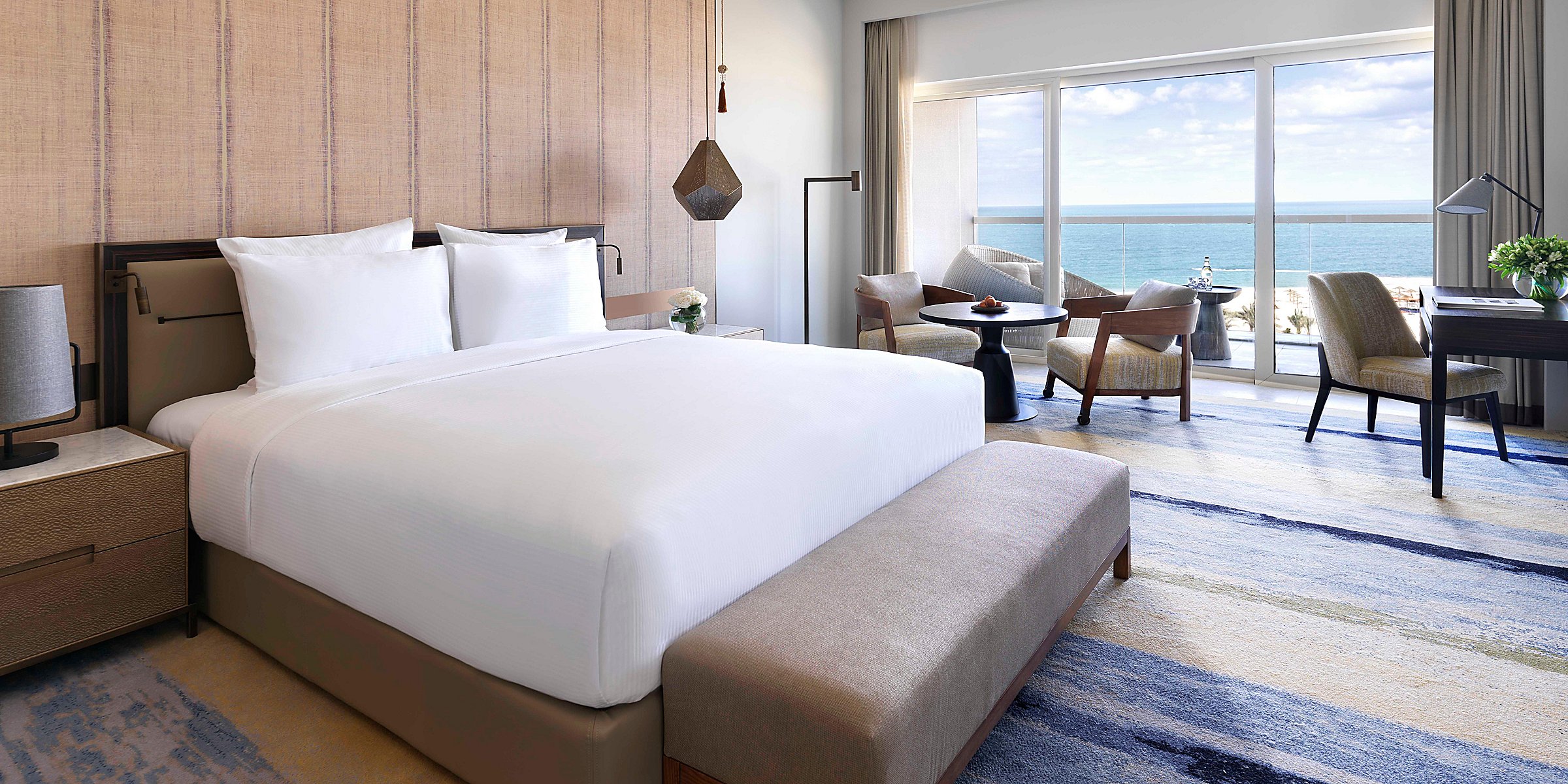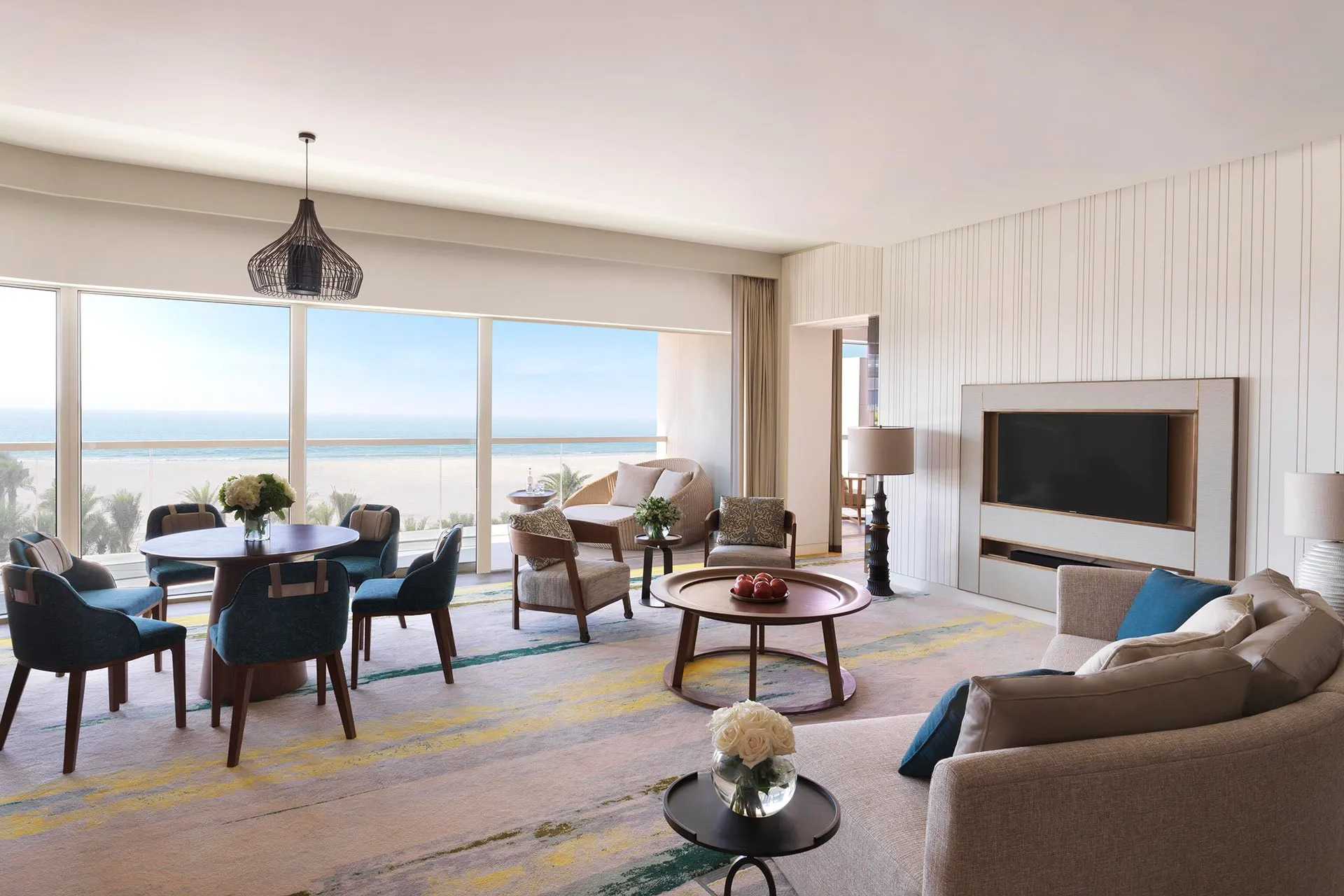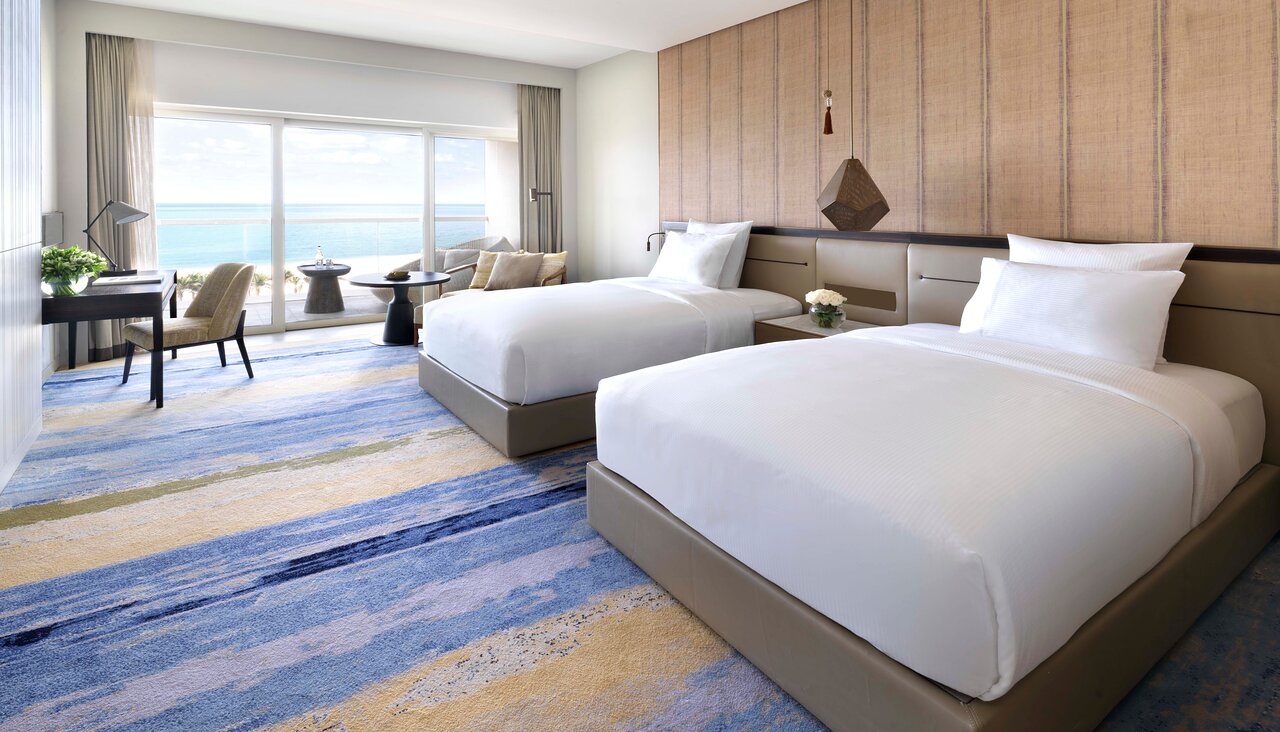 The guest rooms, suites and luxury villas all capture an essence of Arabian aesthetics and lush greens. Whether guests are booking a room or they are booking a villa. All the accommodation is the same when it comes to the high quality of comfortable furniture and amenities that are provided. With the variety of different accommodation, it is suitable for couples, families as well as business travellers.
Executive Club Lounge and Kids Club
The InterContinental Ras Al Khaimah Resort and Spa boasts a stunning Executive Club Lounge as well as a very exciting Kids Club for the children.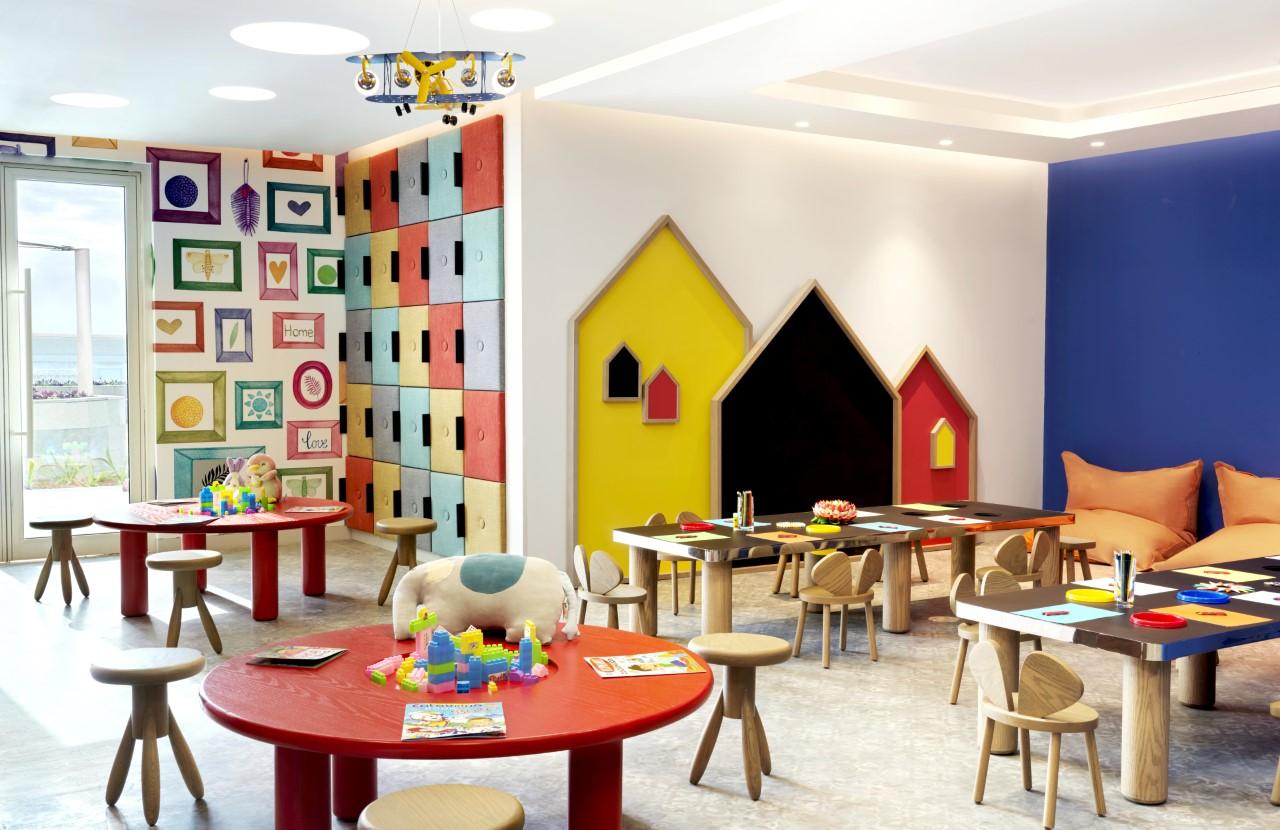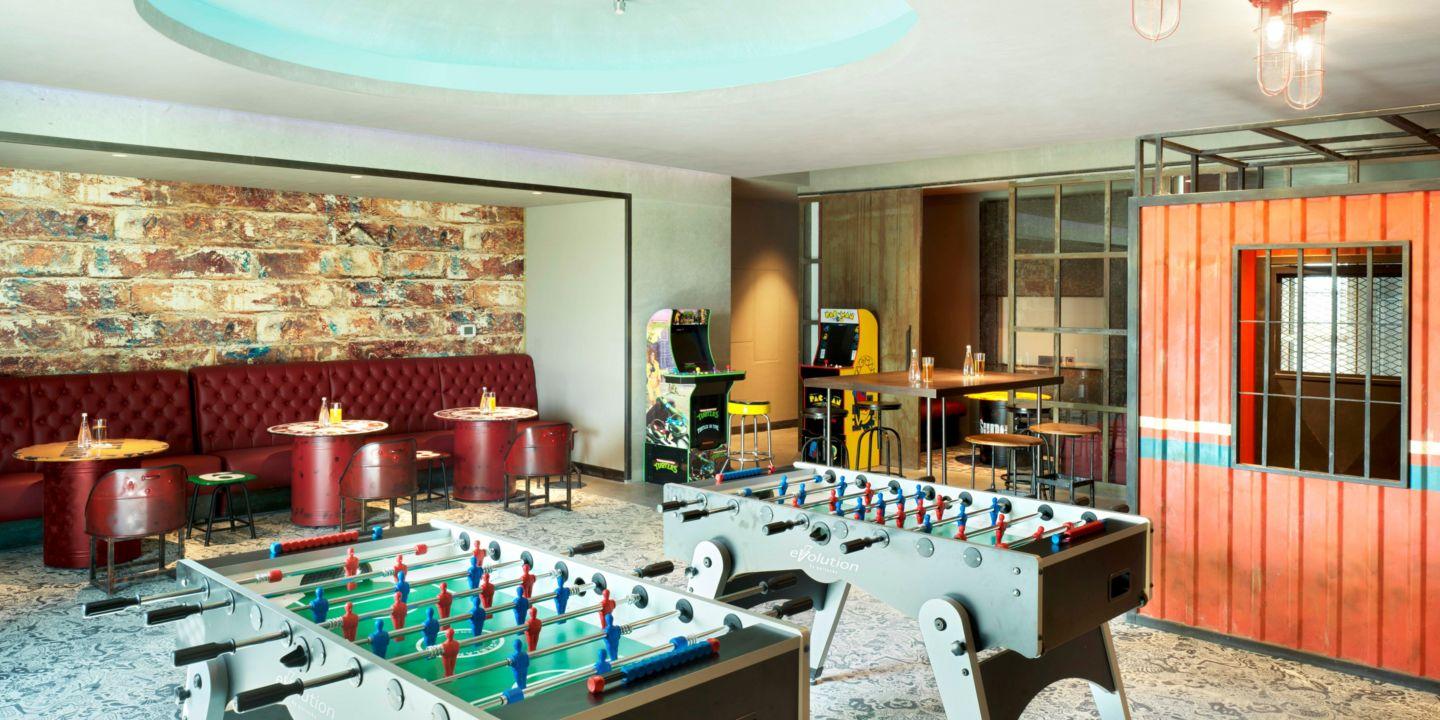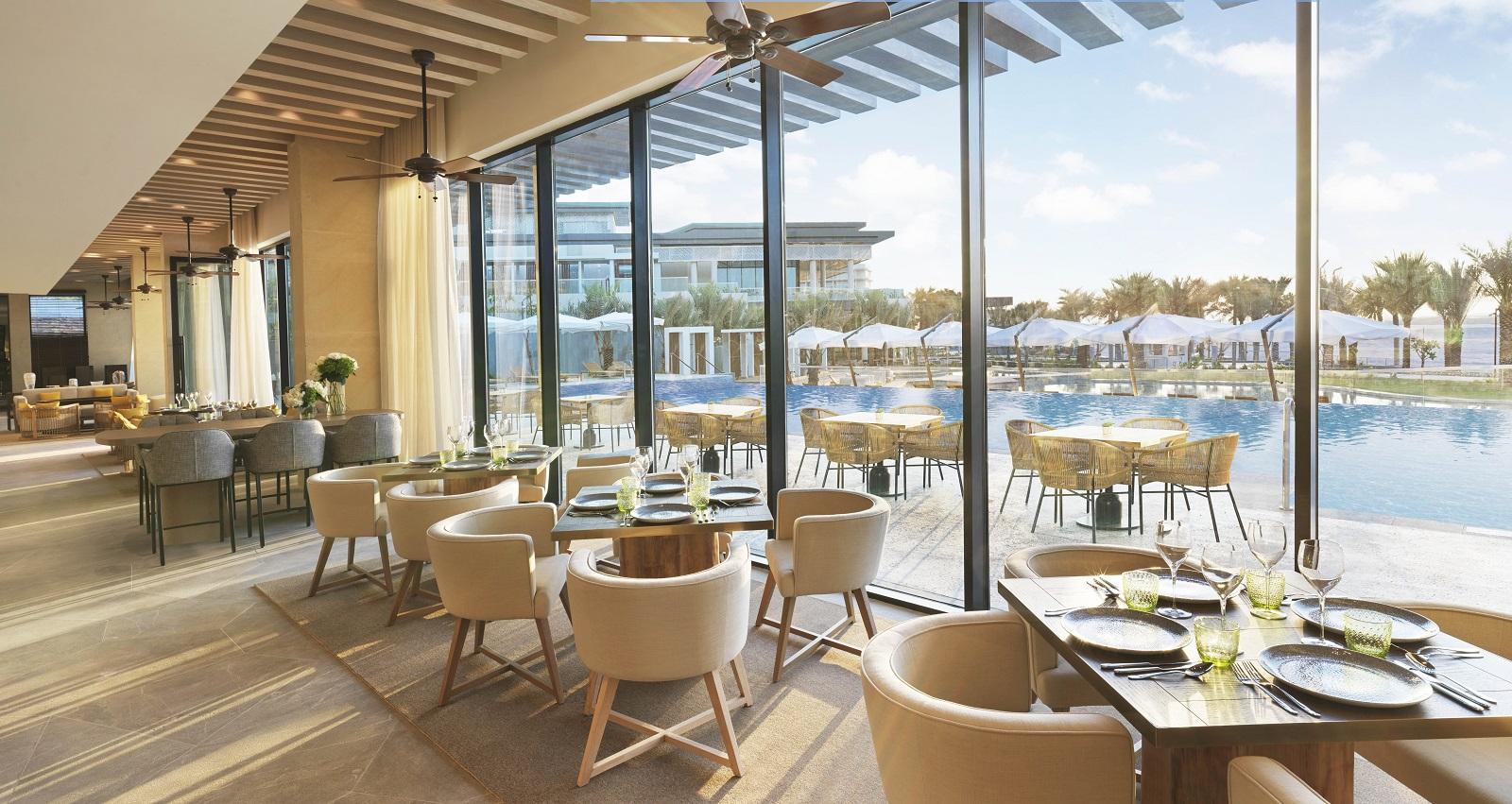 The Executive Club Lounge at this hotel is open from 7am to 11pm, daily to all guests that have booked Club access accommodation with their stay. Guests can expect many exclusive benefits including being able to use all Executive Club Lounge facilities, as well as being able to taste all of the food that is rotated all day. You can read about their Executive Club Lounge by clicking on the button below:
InterContinental Ras Al Khaimah Resort and Spa Executive Club Lounge
The Kids Club, is also known as the Planet Trekkers and the Teens Club are placed conveniently in the heart of the resort, and it is open daily from 10am to 7pm. Kids of different ages have a back to back activity schedule that is lined up for them to enjoy. You can read about their Kids Club by clicking on the button below:
InterContinental Ras Al Khaimah Resort and Spa Kids Club