The InterContinental Ras Al Khaimah Resort and Spa Executive Club Lounge is open from 7am to 11pm every day and it is open to Club level guests. While a Club level guest has access to a variety of different exclusive benefits, the Executive Club Lounge has an array of food that is presented throughout the day, including:
Breakfast is served from 7:30am to 10:30am
Afternoon tea is served from 3pm to 5pm
Evening cocktails are served from 6pm to 8pm
While the hotel is family based, children are allowed in the Executive Club Lounge area at all times except during the evening cocktail hours when alcohol is being served.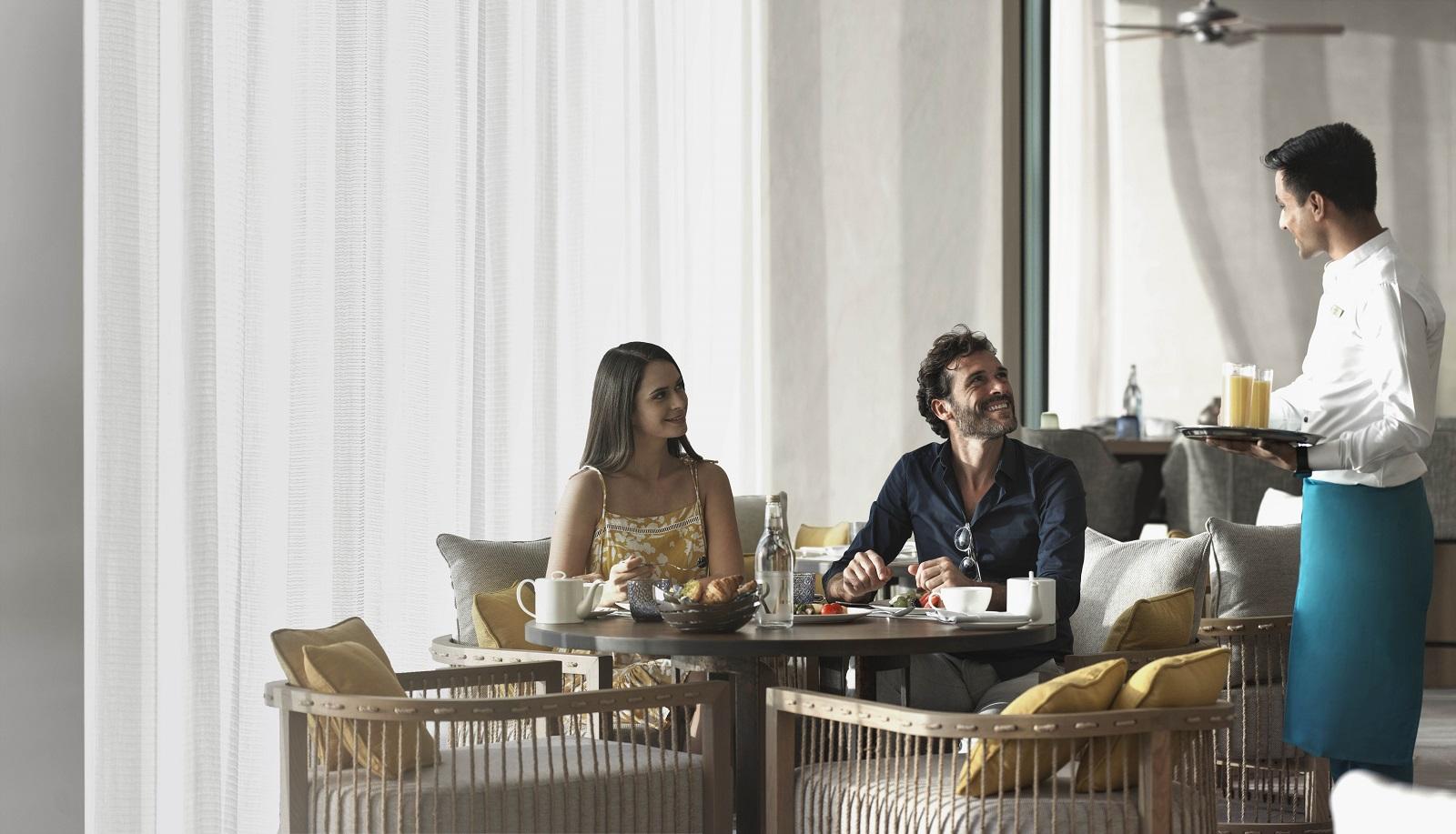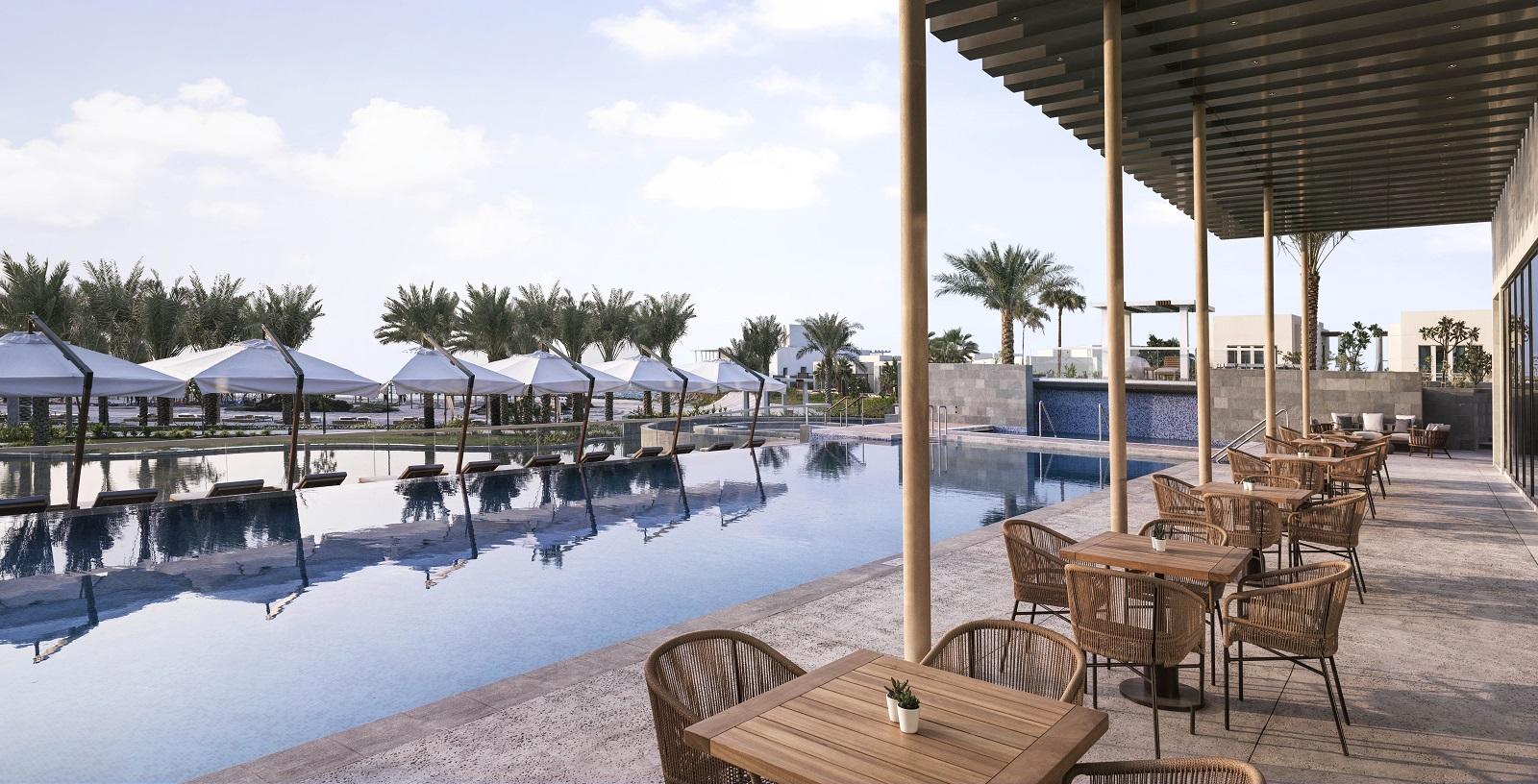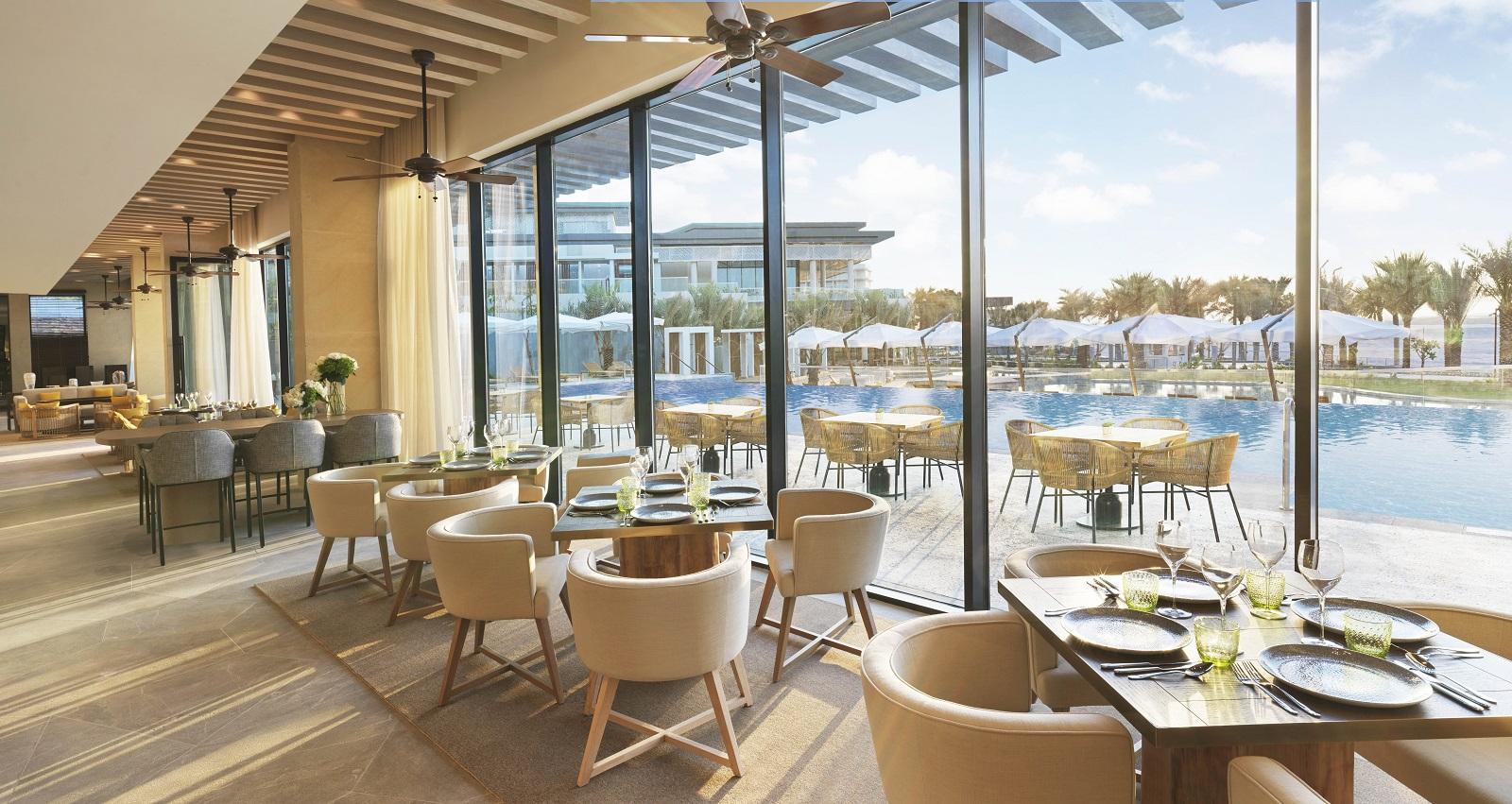 A Nice Addition to Any Hotel Stay
As guests walk into the exclusive Executive Club Lounge of this hotel, they will be able to experience a classically furnished and well thought out design. While it has been furnished with wooden accents and a more natural feel, it is complimented by comfortable yellow cushions on the chairs. The elongated floor to ceiling windows ensure that the height of the Executive Club Lounge is accentuated and this is paired with modern fans to keep the air circulating and fresh. To further enhance the fresh feel of the Executive Club Lounge, the staff decorate it with fresh white flowers every day.
The Executive Club Lounge is described as a resort within a resort. It is placed to the left of the reception in the hotel. This overwhelming Executive Club Lounge experience even boasts its own adults only pool. The Executive Club Lounge experience is such a nice addition to any stay at the hotel. The hotel has made allowance for entrance to the Executive Club Lounge for guests who do not have access with their package, at an additional AED500, per night, per guest. Guests who have booked certain rooms in the hotel will have immediate access to the Executive Club Lounge throughout their stay. With such facilities at the Executive Club Lounge, it would be a pity for guests experiencing the hotel, to miss it.
Soak Up Some Sun at the Private Pool
Children are allowed access to the Executive Club Lounge all day except for the cocktail hour, it is a nice destination for families to just spend time with one another, either over one of the many meals provided, or just over a nice cool drink. Guests can find themselves laughing for hours with good company, all while feeling relaxed on holiday with such stunning views. If guests prefer to be outside, they can soak up some sun while on the Executive Club Lounge pool deck, with a really good cocktail or snack in hand. Club guests can also enjoy facilities like a deep soaking jacuzzi.
They say that the Club level experience starts even before you arrive as the attentive and friendly staff ensure that they do a pre-arrival consultation with guests to see their personal preferences. The dedicated team makes sure that you are looked after in every way through your stay, and they try and personalise your experience in every way. Whether it is the food or the beautiful facilities that guests look forward to when visiting the Executive Club Lounge, the staff are ready and waiting.