The JW Marriott Essex House New York Hotel is ideally located on Central Park in Midtown Manhattan offering elegant on-site dining, spa services, fitness centre and spectacular park and city views. The concierge service is on hand to assist with tours, entertainment, shopping and more. The concierge also helps arrange airport transfers and limousine services.
This hotel is only a few short steps from the 59th Street Columbus Circle Subway Station, making it easy to explore all that New York has to offer. In addition to non-smoking guest rooms, the hotel also offers wireless internet in all areas, on-site parking, a restaurant, room service, disabled guest facilities, bar and morning breakfast.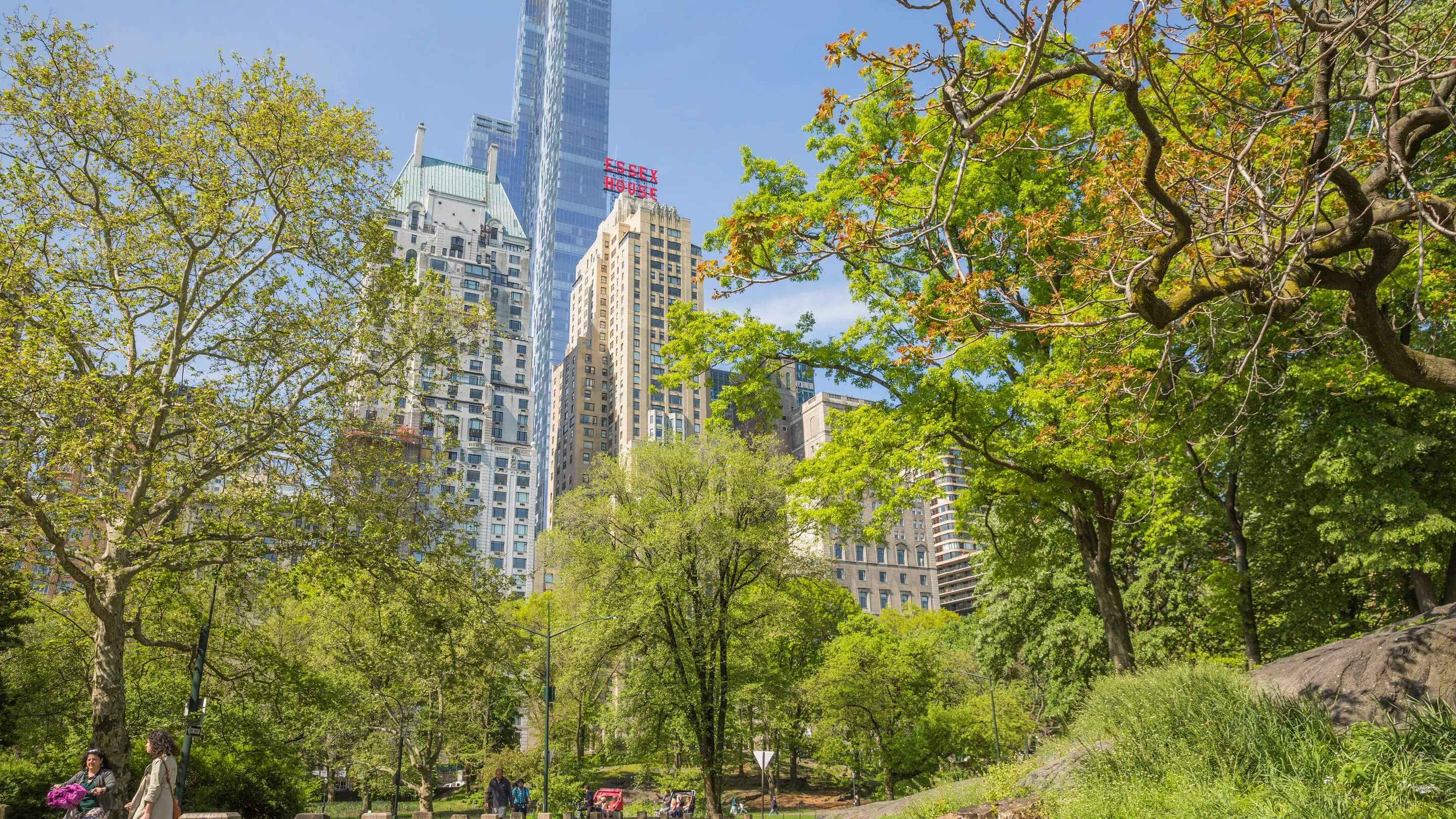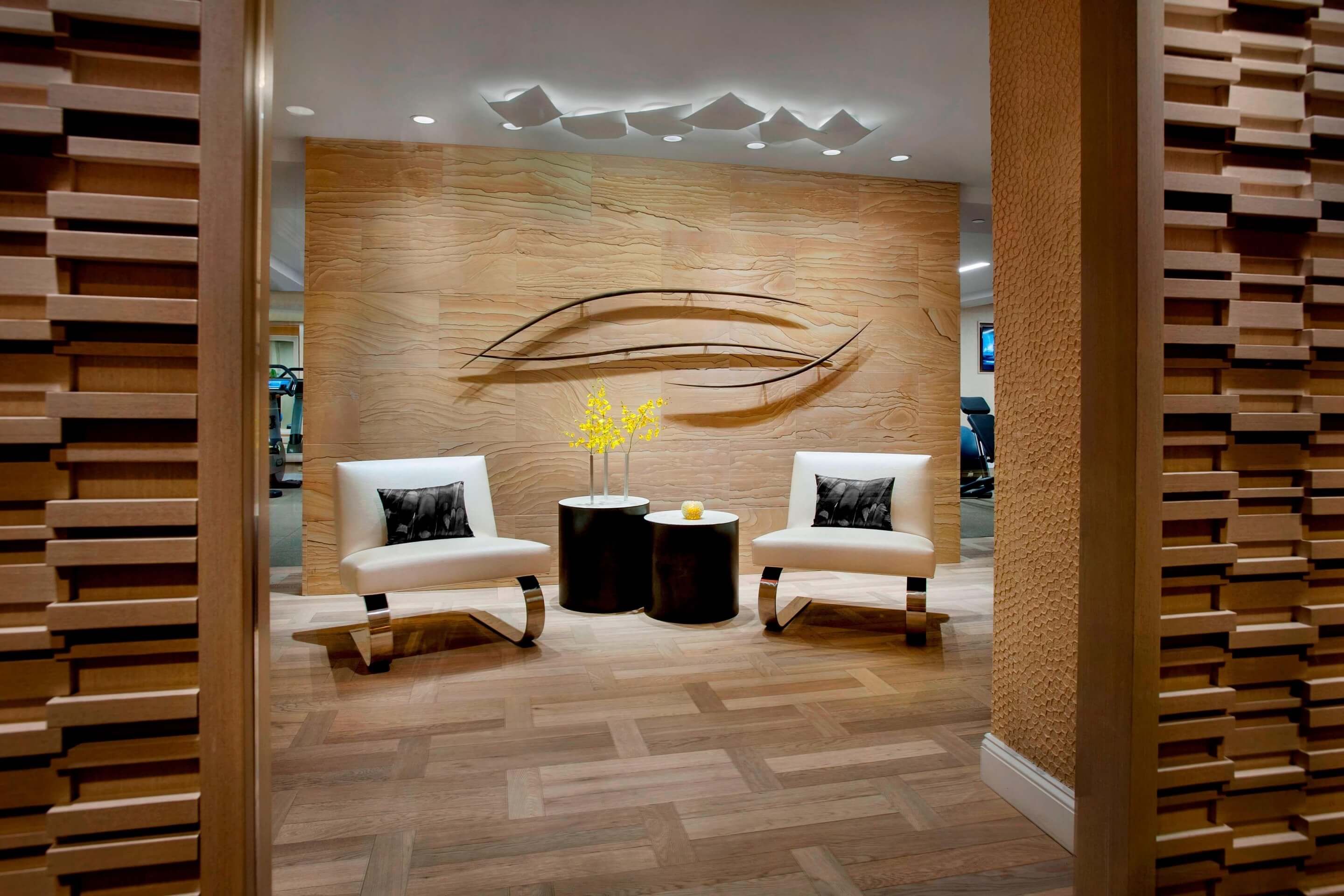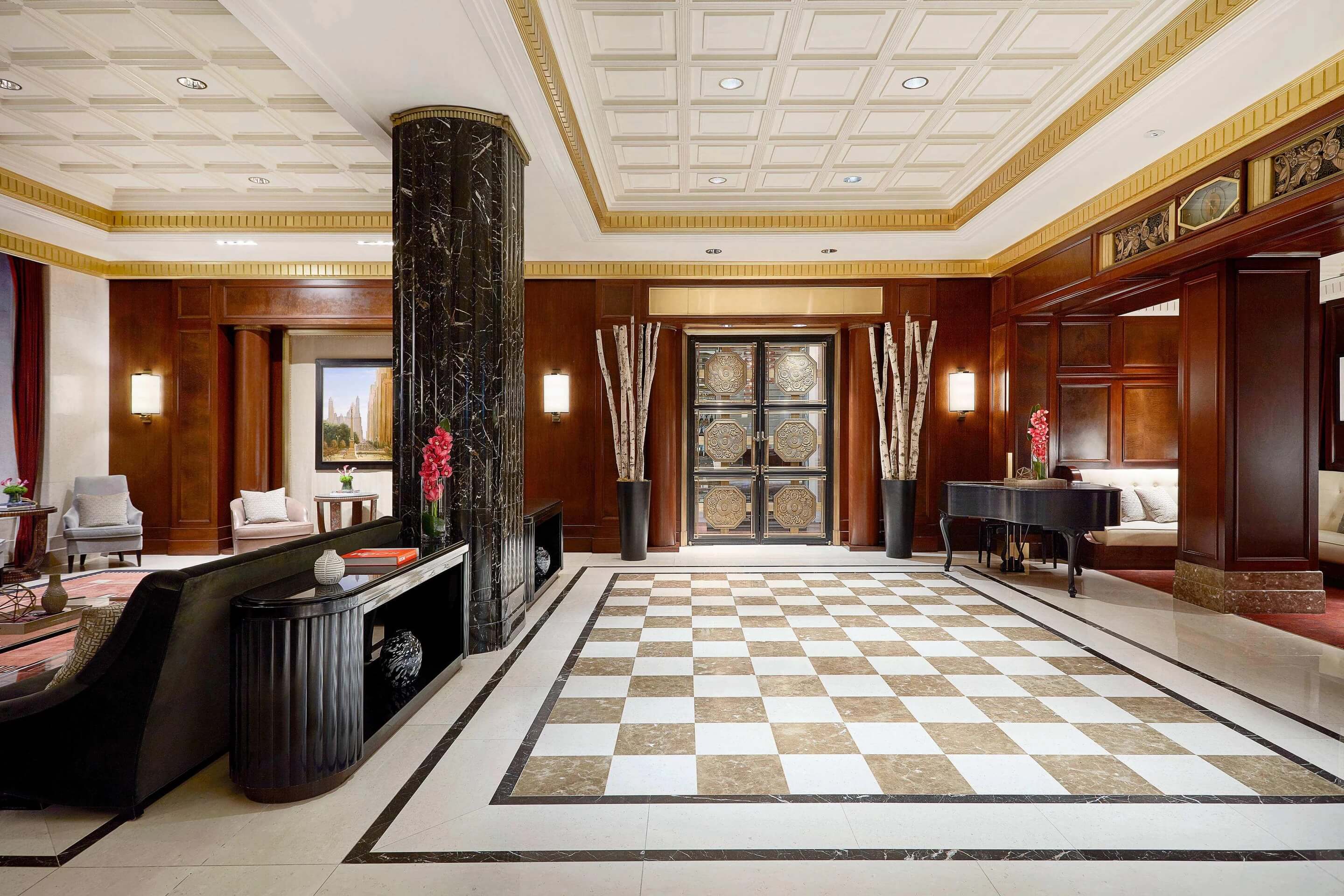 Why You Should Go There
The JW Marriott Essex House New York hotel is close to all the top New York attractions with Rockerfeller Center, Strawberry Fields, the Metropolitan Museum of Art, Empire State Building, Brooklyn Bridge, Statue of Liberty and the Bronx Zoo within a thirteen kilometre radius. The on-site restaurant offers American cuisine and is open for breakfast and dinner, along with cocktail hour. It is a modern and family friendly restaurant catering to vegetarians, vegans, and those with gluten and dairy intolerances.
The on-site Primp Spa offers a pampering experience and is a signature wellness and beauty destination in Midtown Manhattan. It offers a host of spa treatments throughout the day from 6am to 9pm. Some of the treatments you can enjoy include body scrubs and wraps, facials, and eye treatments. Along with in-suite massages, make-up services, manicures and pedicures, steam rooms and waxing. The on-site fitness centre is open twenty four hours a day, seven days a week and is complimentary. You will find the fitness centre of the third floor where you will find sauna rooms, steam rooms, modern equipment and free weights.
Accommodation
The JW Marriott Essex House New York hotel opened in 1931 and offers forty four floors of superior guest accommodation. There is 426 Art Deco rooms, 101 suites and 147 condominium residences.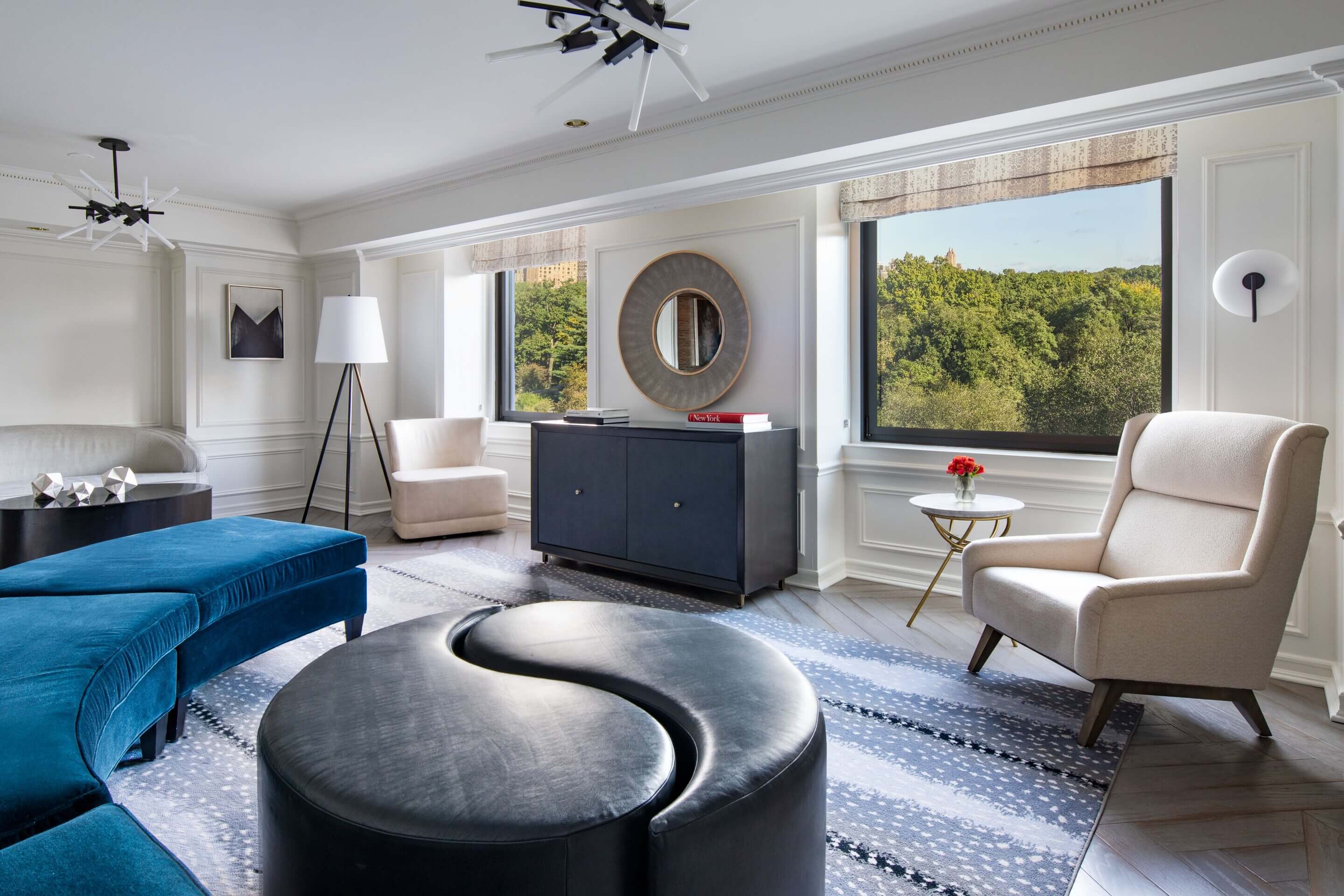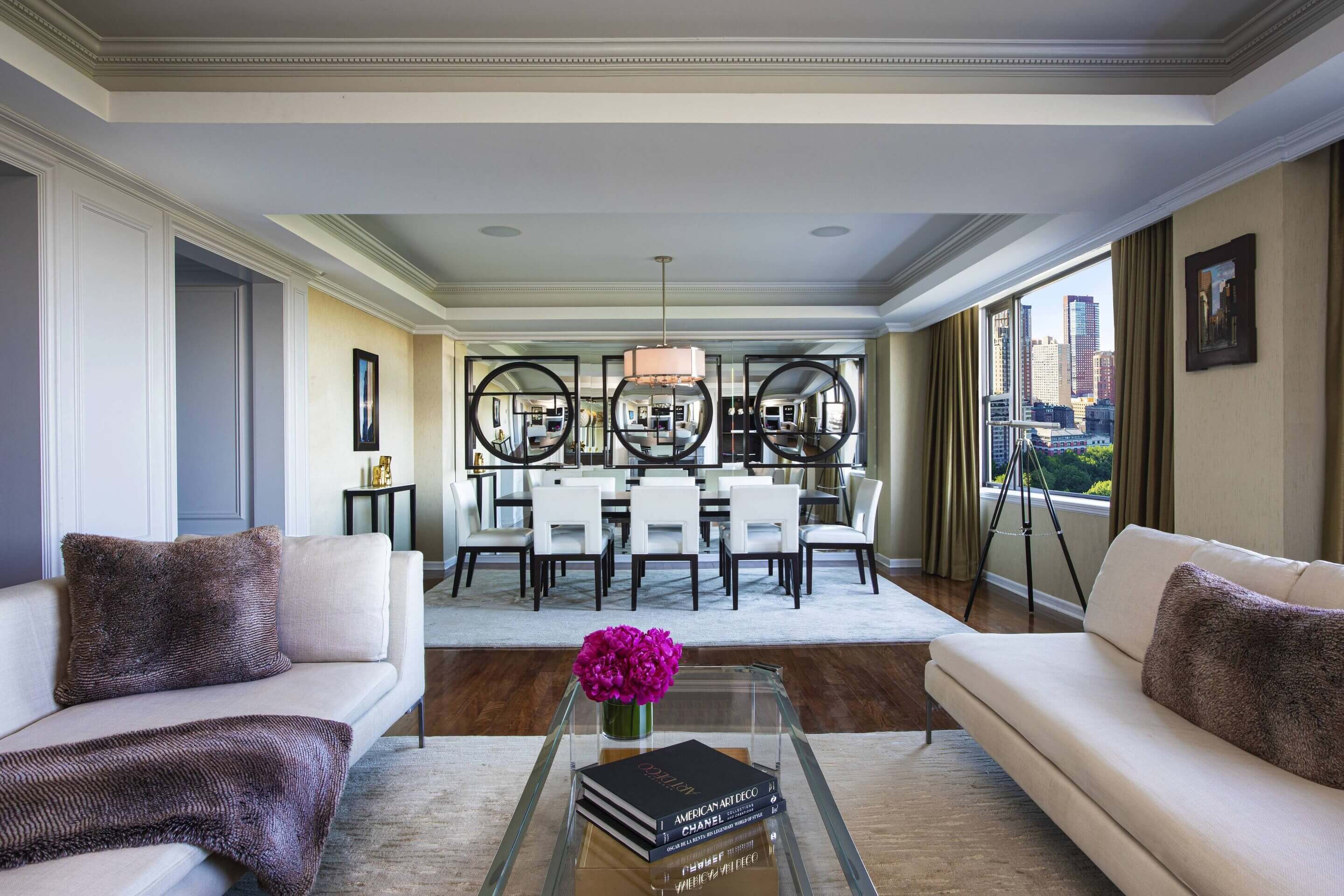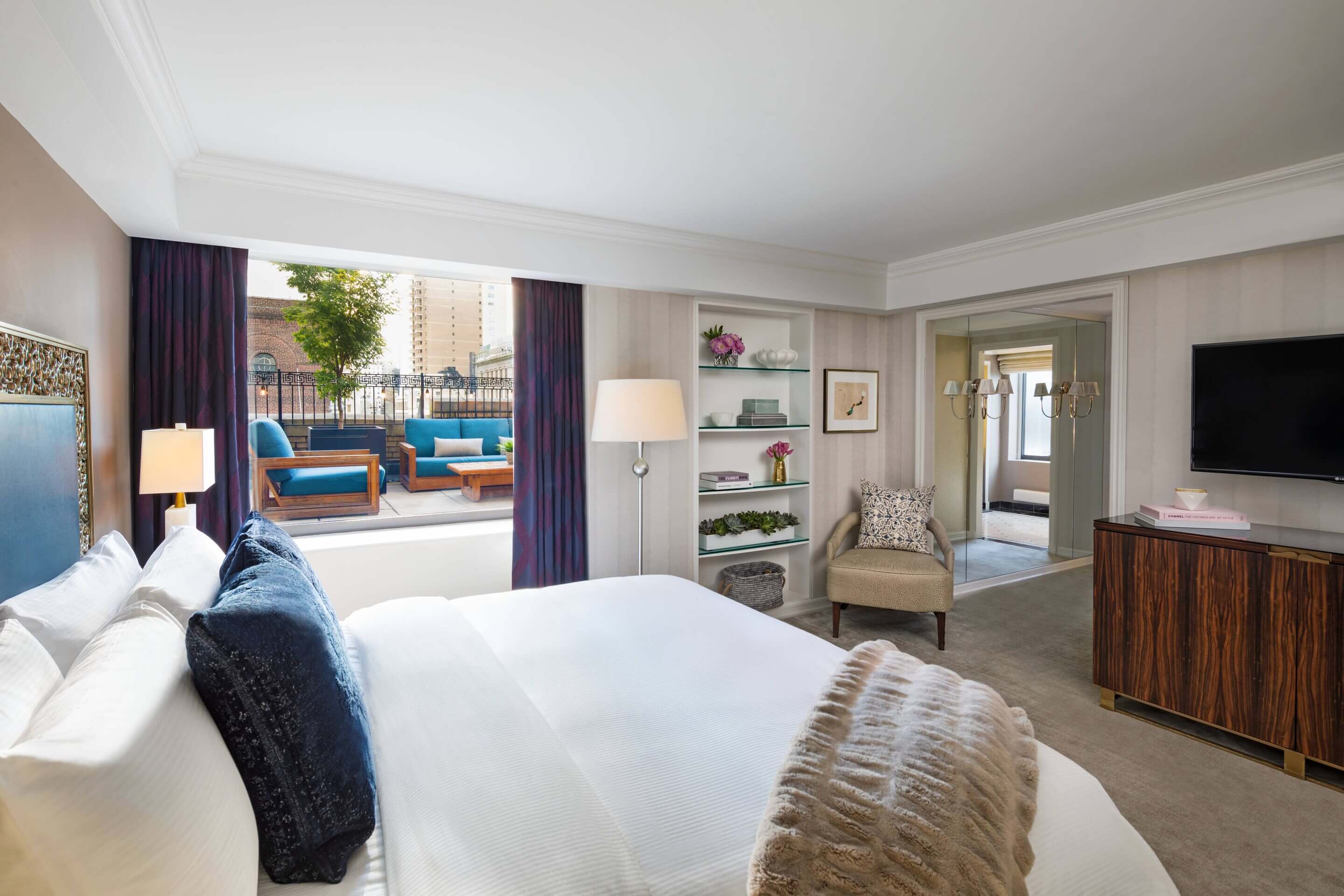 There is a wide choice of accommodation to choose from based on your travel requirements and budget. The King Room offers thirty one square metres of space. This room boasts an en-suite bathroom, air conditioning, mini bar and complimentary breakfast for two guests. The Junior suite spans over forty six square metres with en-suite bathroom, soundproofing, flat screen television and air conditioning. It has a sofa bed for additional guests, along with complimentary toiletries and mini bar. The Essex One Bedroom Suite with Sofa Bed offers plenty of space to spread out at sixty five square metres. It also offers air conditioning, en-suite bathroom, soundproofing, mini bar and complimentary toiletries.
Executive Club Lounge and Kids Club
This luxurious hotel offers the convenience of an executive club lounge, unfortunately they do not have a Kids Club.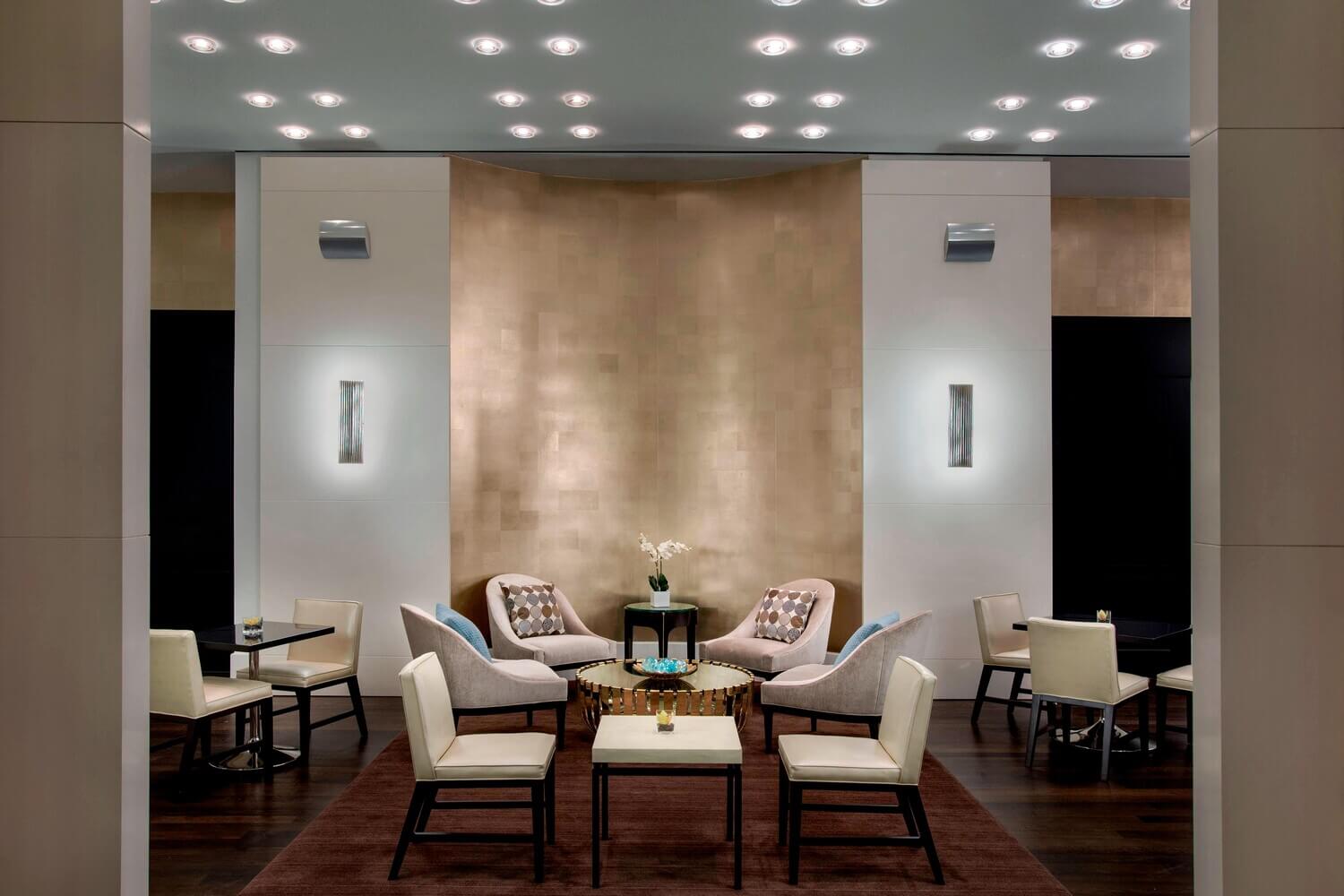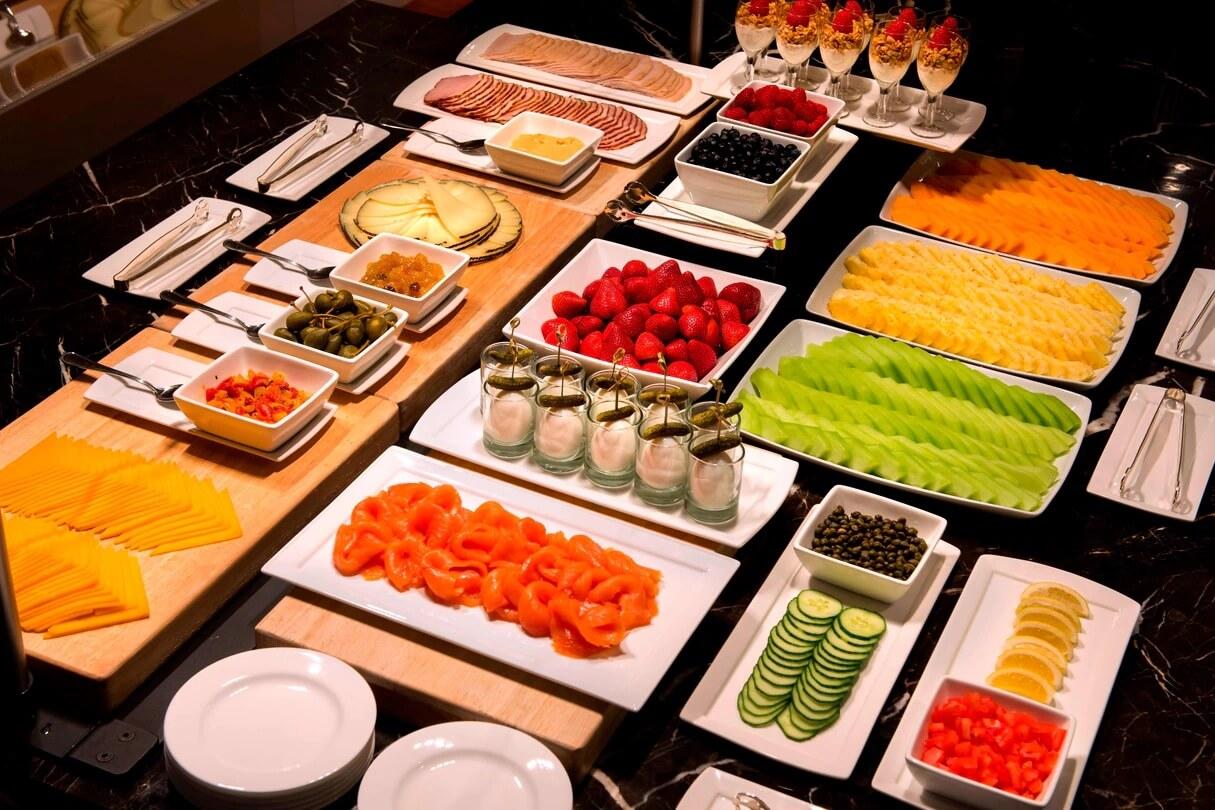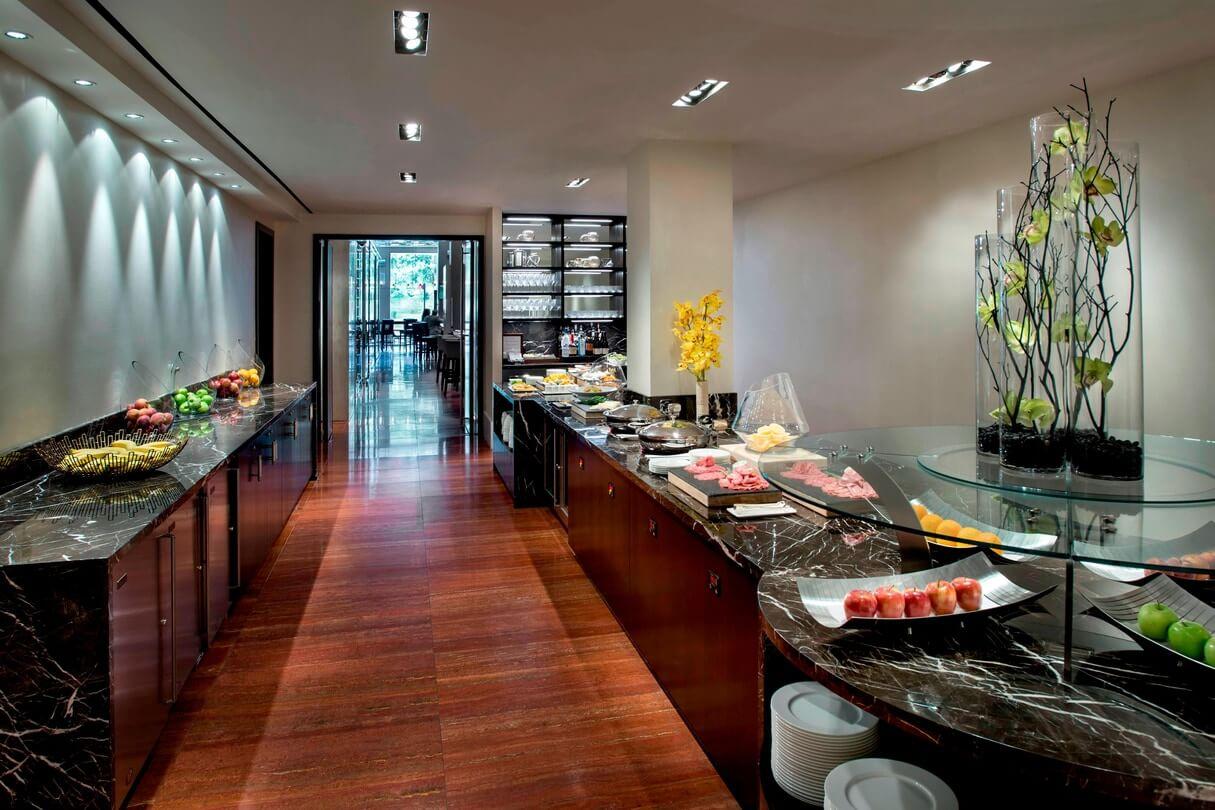 The executive club lounge at JW Marriott Essex House New York hotel can be found in the lobby level right next to the elevators. It opens all day from Monday to Thursday from 6.30am to 10pm. They offers complimentary access to the executive club lounge member, one guest and any children under the age of twelve. You can read about their executive club lounge by clicking on the button below:
JW Marriott Essex House New York Executive Club Lounge