The Ritz-Carlton New York Central Park offers guests staying in any of their club access rooms, the convenience of an executive club lounge. The lounge is open to business and leisure travellers from 7am to 10pm daily, offering a wealth of exclusive privileges and five food presentations daily, including:
Enjoy breakfast in the executive club lounge from 7am to 11am
Lunch is served from 12pm to 2pm
Light snacks can be enjoyed from 2.30pm to 4.30pm
Cocktails and Hors d'oeuvres are on offer from 5pm to 7.30pm
Indulge in some desserts and cordials from 8pm to 9.30pm
Children are welcome in the executive club lounge under adult supervision with children aged four and under enjoying complimentary access.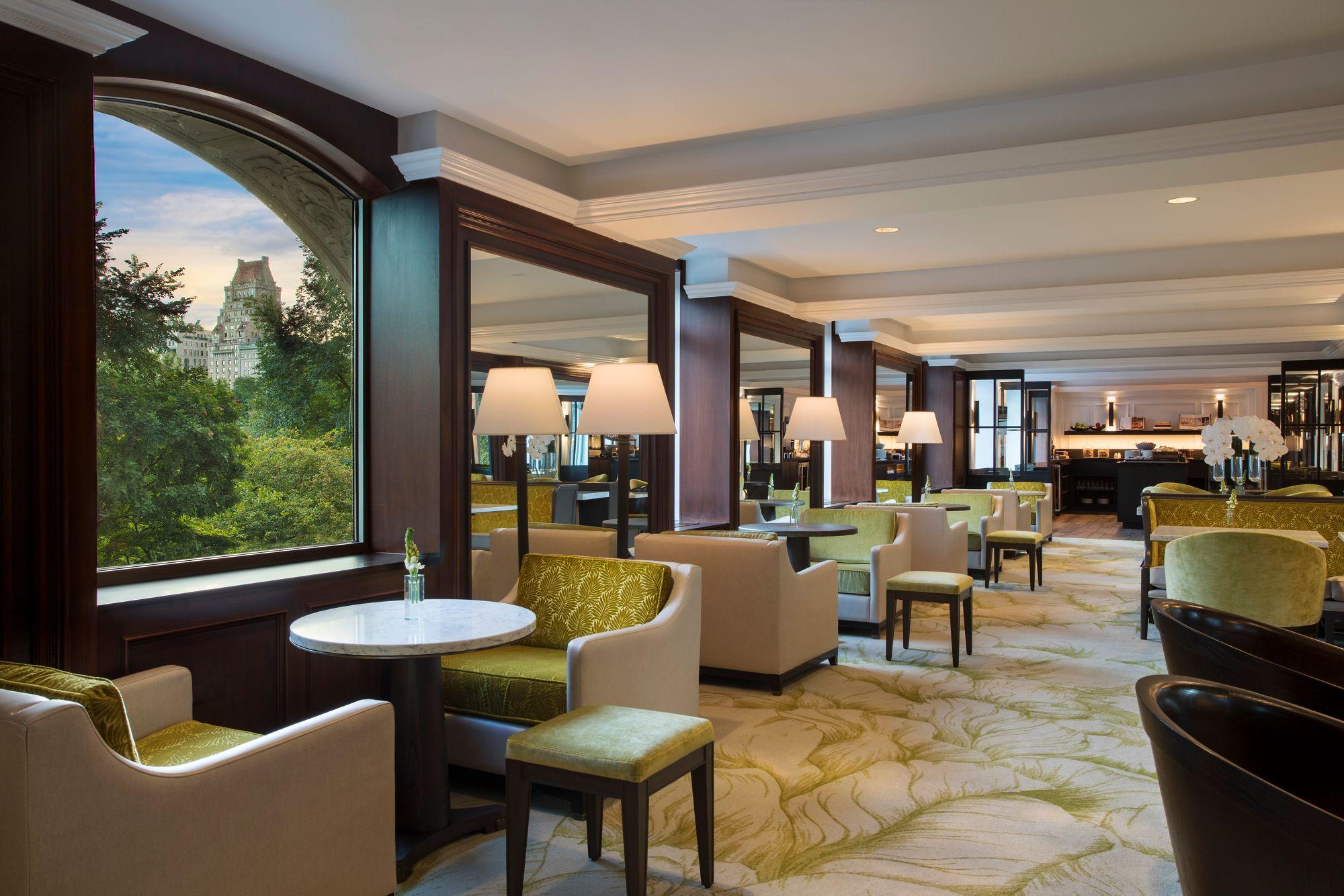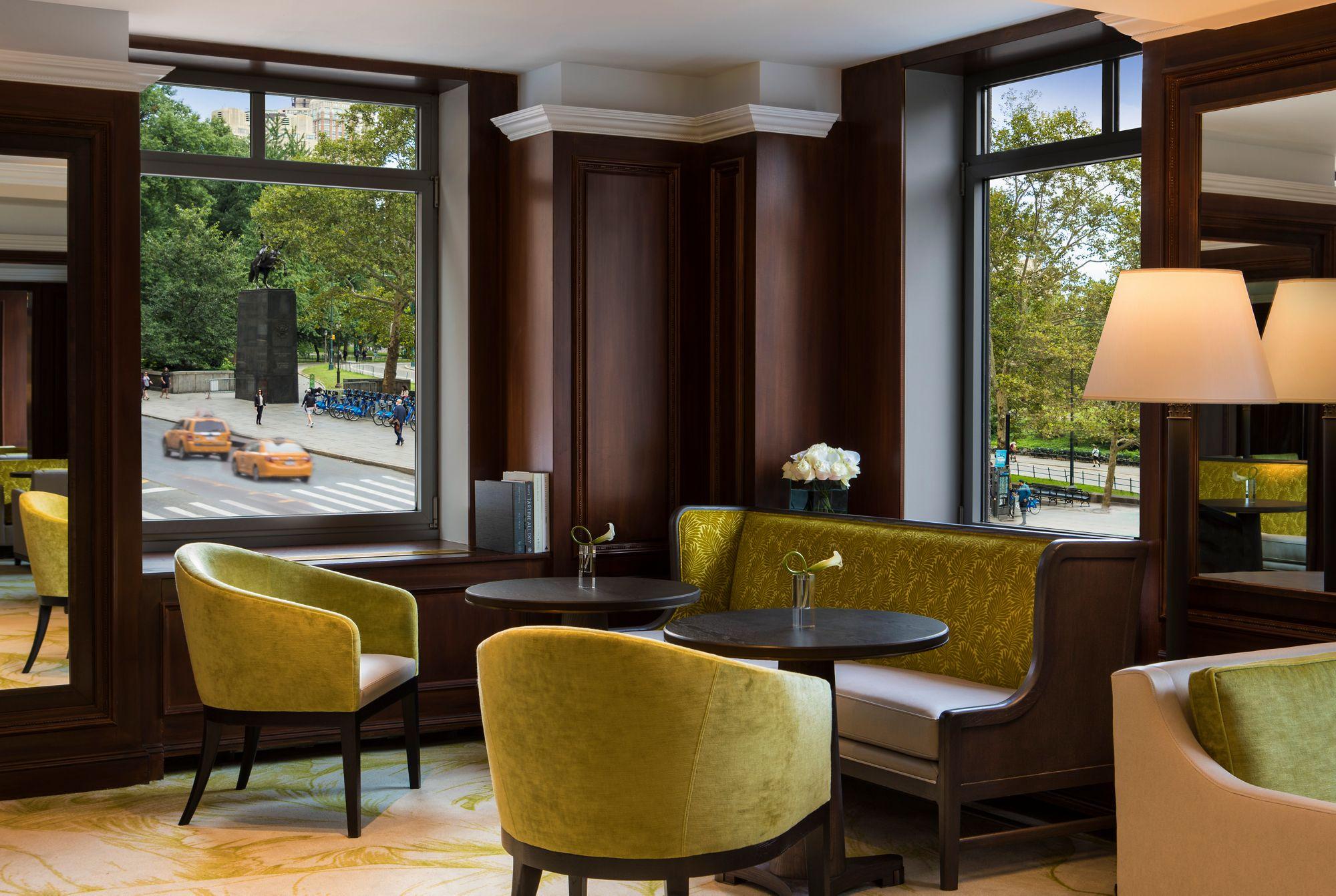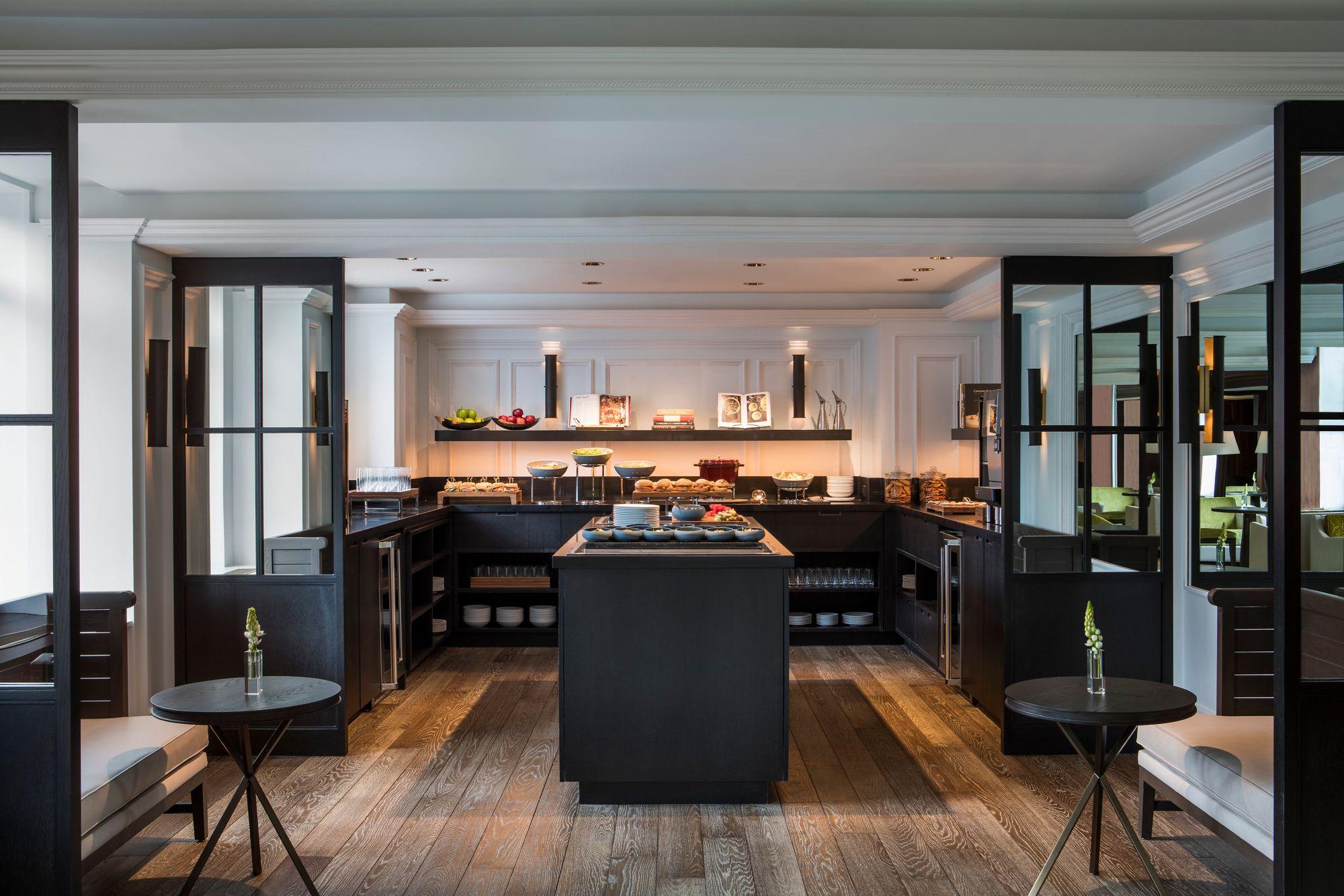 The executive club lounge offers access to two persons staying in each of their club access rooms. They offer full day food and beverage presentations on their overflowing food island, simply help yourself. There is an additional charge of $200 per additional person that enjoys the executive club lounge.
Exclusive Privileges in Newly Renovated Executive Club Lounge
The executive club lounge at the Ritz-Carlton New York, Central Park Hotel offers an intimate space to relax, unwind and connect with family or business associates. It provides a quiet place where you can finish off your business emails or presentation, read the newspaper or use the complimentary wireless internet to catch up with family and friends at home. Executive club lounge guests enjoy a host of exclusive privileges including a dedicated concierge, complimentary food and beverage presentations, including cocktails, beers and wines, a large selection of books, and a choice of games. Guest also enjoy the convenience of the pressing of two pieces complimentary during your stay.
The food island is constantly topped up with delicious food presentations throughout the day with breakfast offering baked goods, cold cuts, cheese, fresh cut fruit, muesli, oats, and eggs. The lunchtime spread offers sandwiches, salads, and soups, along with a selection of deserts. Guests can also enjoy a choice of wines, cocktails or beers.
Luxurious and Intimate Lounge with a Dedicated and Attentive Team
The executive club lounge is a space where you will want to visit when getting out of your room or when you get back from exploring the bustling city. The large picture windows offer an abundance of natural light with spectacular views. This light and bright space offers luxurious seating, where you can simply sit back with a cup of coffee and read the newspaper or enjoy a delicious meal.
In the executive club lounge you will find a dedicated team, including a dedicated concierge service, that are on hand to assist with restaurant bookings, theatre bookings, and make recommendations on the top sights and attractions. There is excellent fast wireless internet connection in the executive club lounge, making it easy to catch up on emails or update your social media pages. For those with children, there is a selection of games, sweets and treats for younger guests, ensuring they are occupied, while you enjoy your time in this exclusive lounge setting.