Kempinski Residences and Suites, Doha is located in the tallest building in Qatar with spectacular Arabian Gulf views. The hotel offers in-house restaurants and bars, gourmet food shops and swimming pools. The hotel offers high quality and modern suites, all offering fully equipped kitchens, open plan living and dining spaces and en-suite bathrooms with panoramic views. There is also complimentary wireless internet throughout.
Spend a day relaxing at the Wellness and Leisure Centre, which includes a fully equipped gym and sauna. This hotel is ideally located close to the City Centre Doha Mall, the Corniche, and the Museum of Islamic Arts. They provide a range of services and facilities including two swimming pools, family rooms, fitness centre, complimentary parking, ATM and currency exchange, and complimentary wireless internet for your convenience during your stay.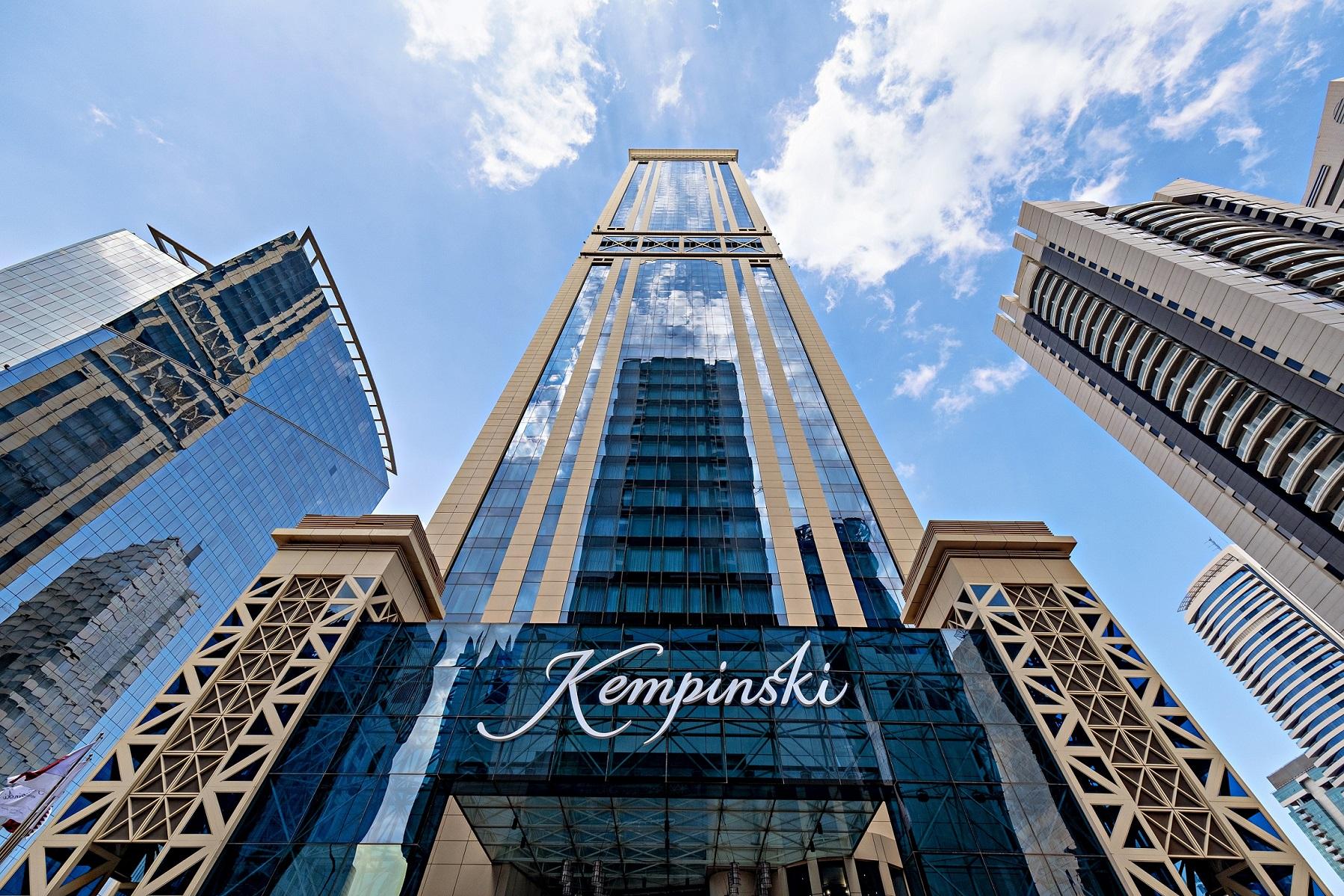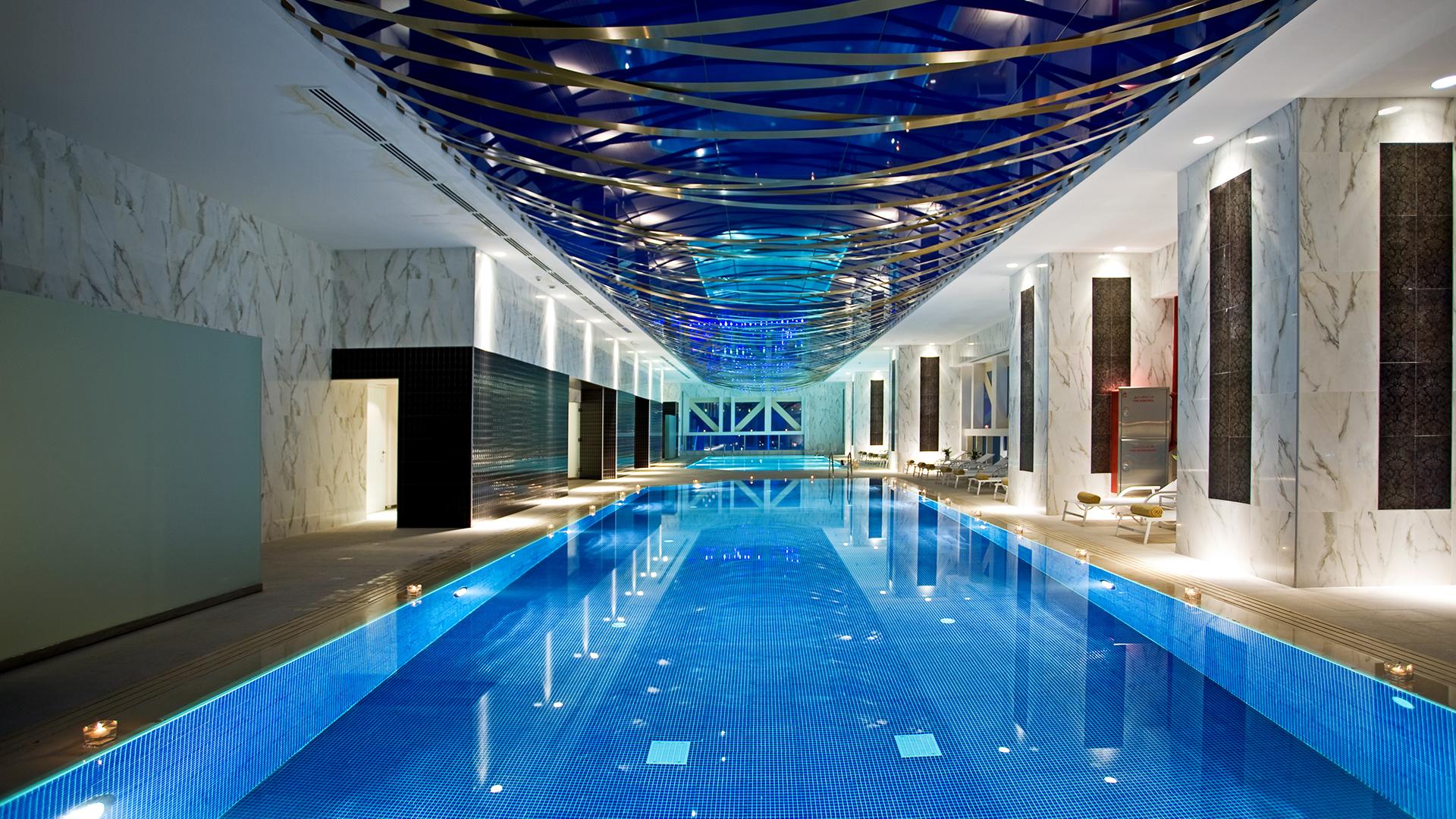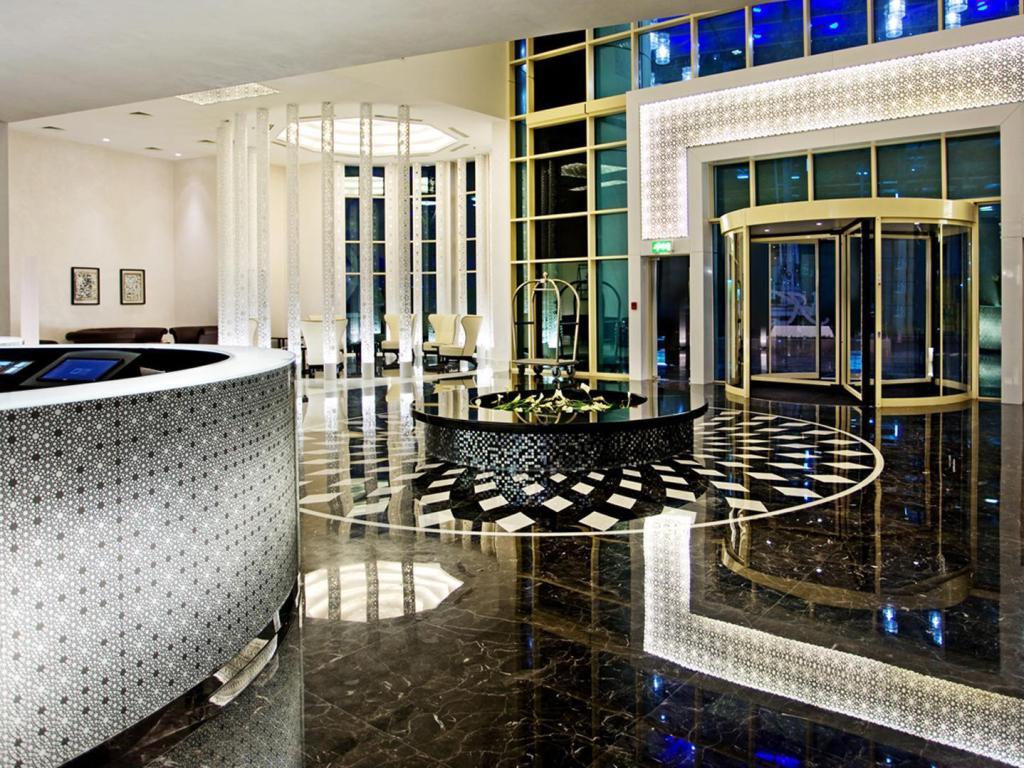 Why You Should Go There
Doha has become a top travel destination for both business and pleasure and the Kempinski Residences and Suites, Doha is in the perfect location, set in the prestigious CBD of West Bay, only a few steps from the government offices and major embassies. The Pearl island is only a ten minute drive from this luxurious hotel. For those that want to explore the sights, this hotel is a great choice only fourteen kilometres from Al Khoot Fort, Qatar National Museum, Doha Fort, Mathaf - Arab Museum of Modern Art, the Doha Zoo and Al Wajba Fort. You also have a choice of restaurants, lounges and bars to enjoy on-site.
This hotel offers two indoor swimming pools for families and adults, a state of the art gym, sauna, hydrotherapy baths, steam rooms and treatment rooms. The Leisure and Wellness Centre offers privacy for ladies on a Sunday and Tuesday morning from 9am to 1pm. hey also offer a concierge service, helping you with all your tour and sightseeing arrangements, along with offering valuable advice and recommendations to help you make the most of your stay in Doha. In addition to this, they offer valet parking on-site and limousine services.
Accommodation
The Kempinski Residences and Suites, Doha provides three hundred and sixty eight sea view or city view suites and villas to choose from. They are all spacious, measuring between seventy two and five hundred and ninety six square metres, offering comfort, luxury and space.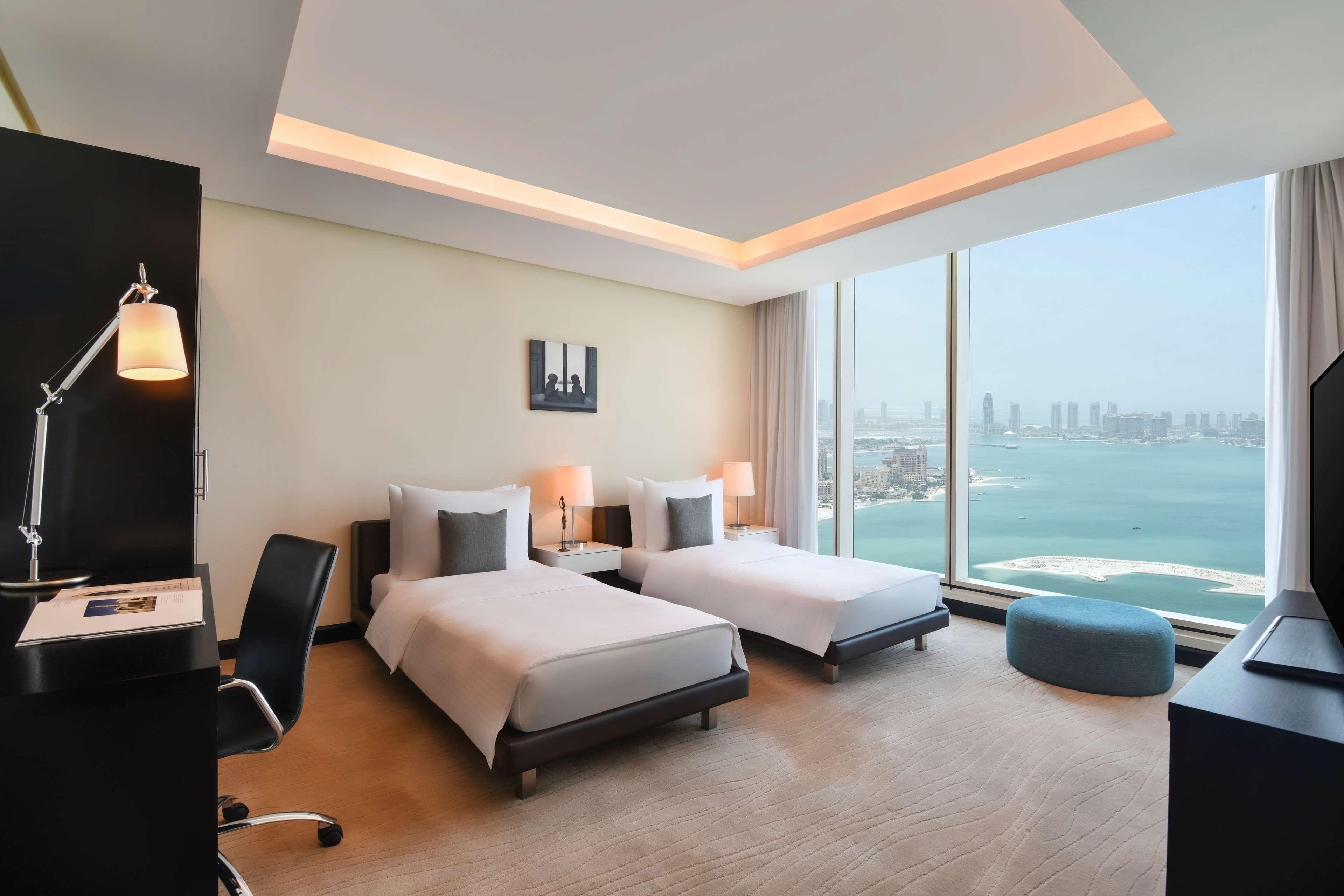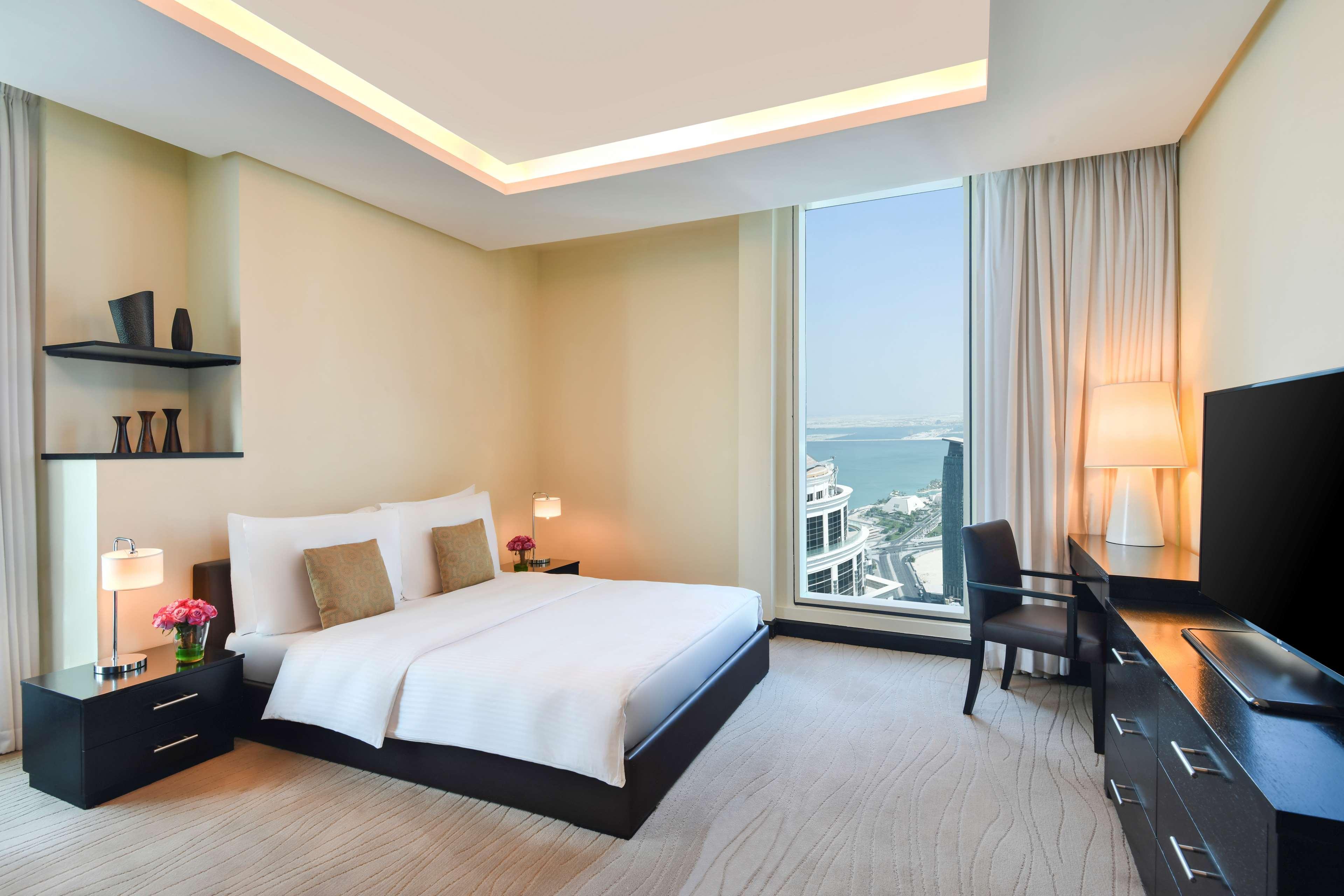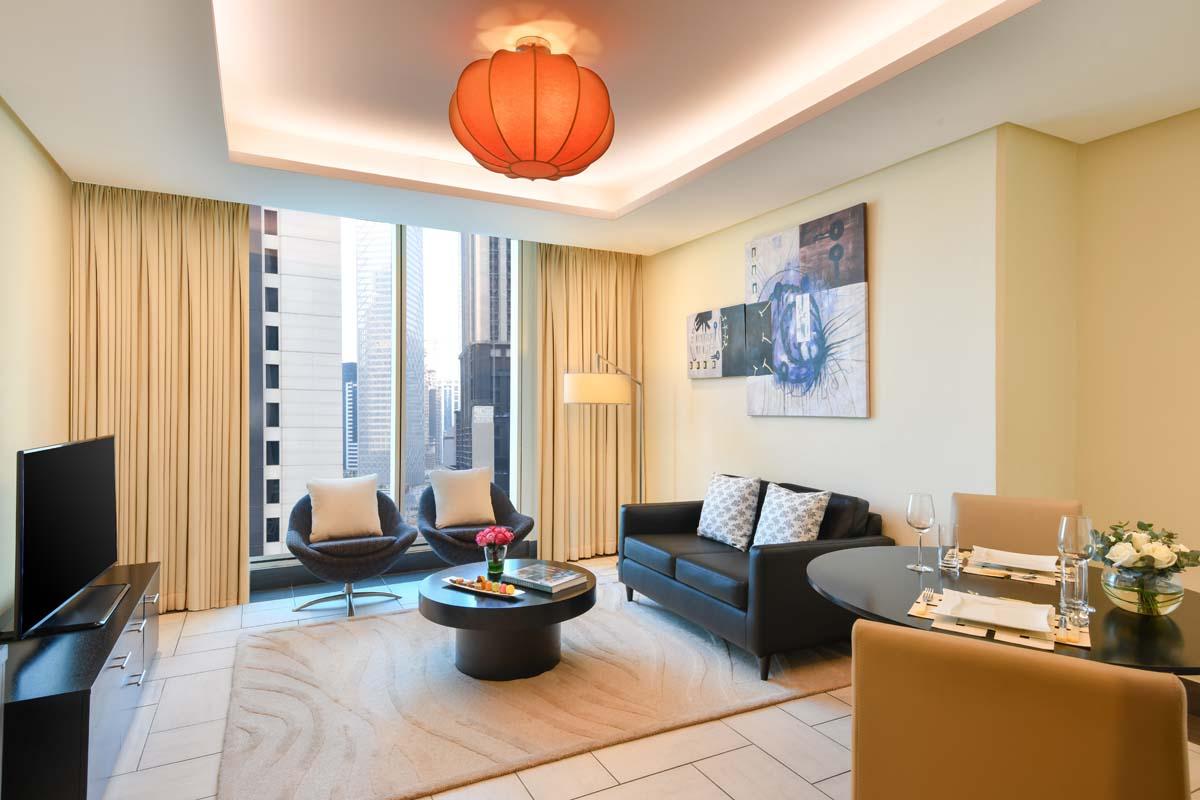 Make your selection from the Premier One Bedroom Suite, which measures ninety three square metres, complete with air conditioning, private kitchen and two bathrooms. These suites are located on the second to fifth floor of the hotel, accommodating two adults and one infant with large bedroom and spacious living area, television, walk in closet and fully equipped kitchen. The three bedroom suite is two hundred and two square metres of space with four bathrooms, fully equipped kitchen, guest bathroom, dining area and maids room.
Executive Club Lounge and Kids Club
This hotel offers fun and entertainment for their younger guests with a fully supervised Kids Club, unfortunately they do not have an Executive Club Lounge.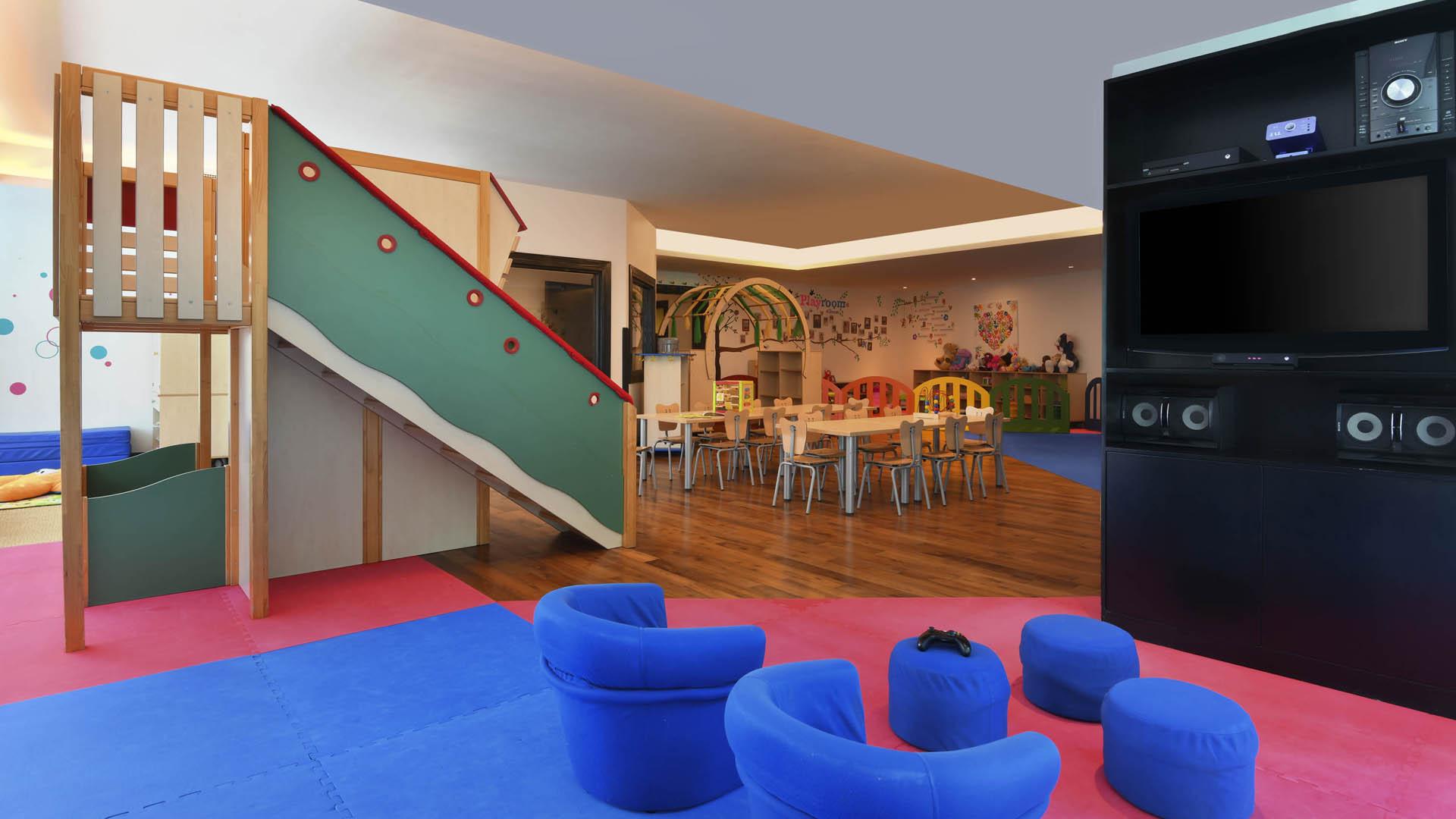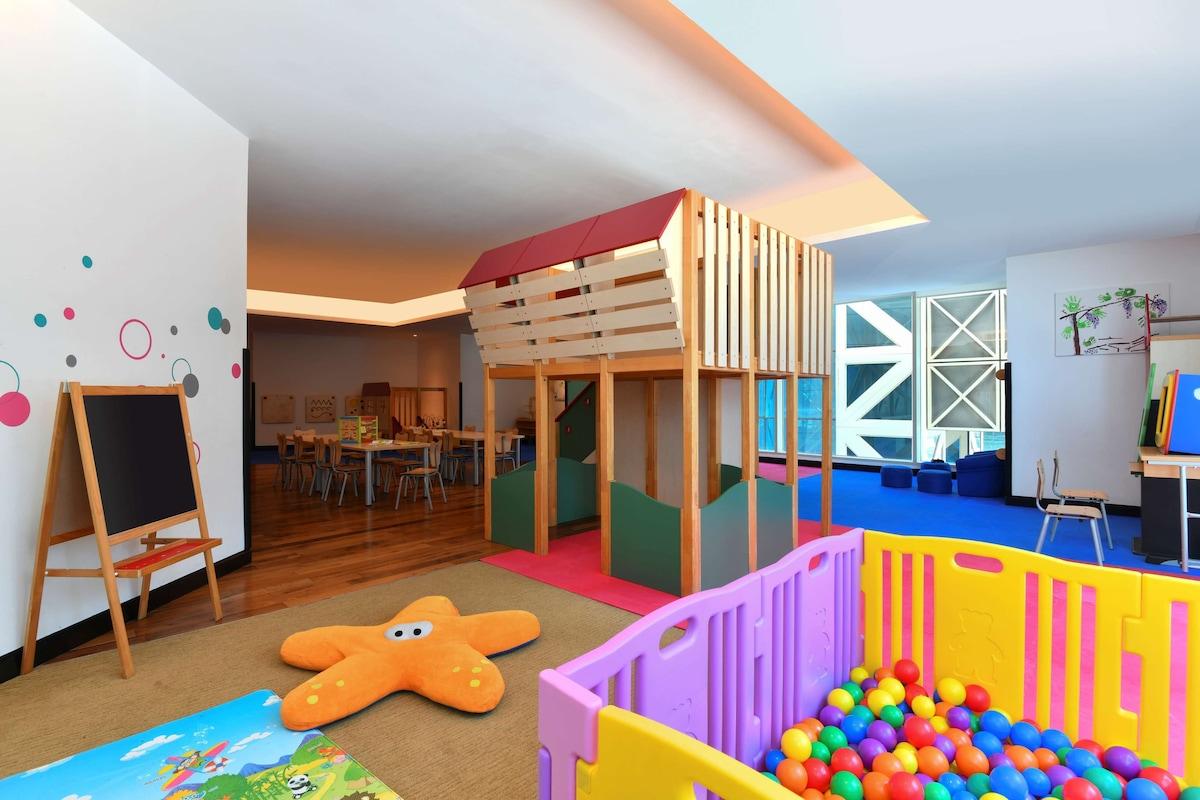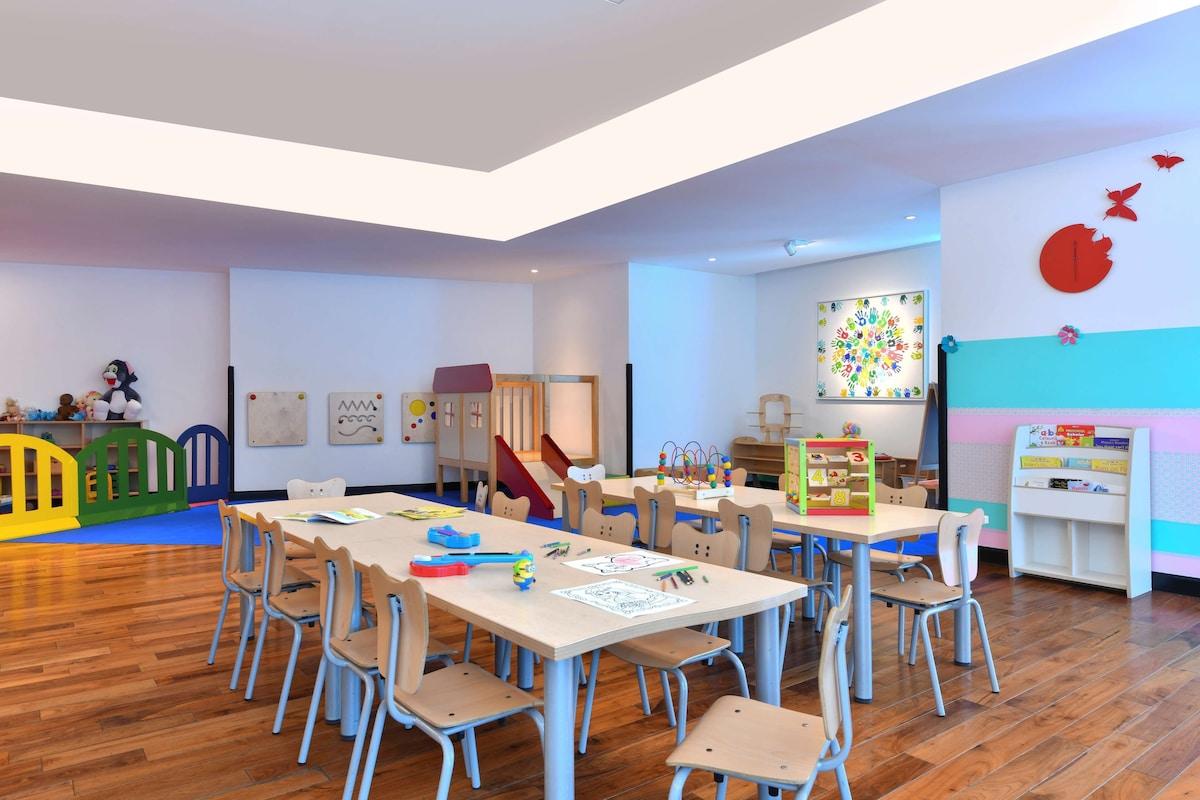 The Kempinski Residences and Suites, Doha make their young guest feel special with fun toys, games and experiences. They offer supervised care, a range of activities and plenty of free play in their spacious and light Kids Club. You can read about their Kids Club by clicking on the button below:
Kempinski Residences and Suites, Doha Kids Club