The Kempinski Residences and Suites, Doha offer parents the convenience of a Kids Club, called Kempinski Playroom. This Kids Club makes young guests feel special, offering them a fun and exciting space to play, learn and meet new friends. The Kids Club is open every day from 9am to 1pm and then again from 2pm to 6pm.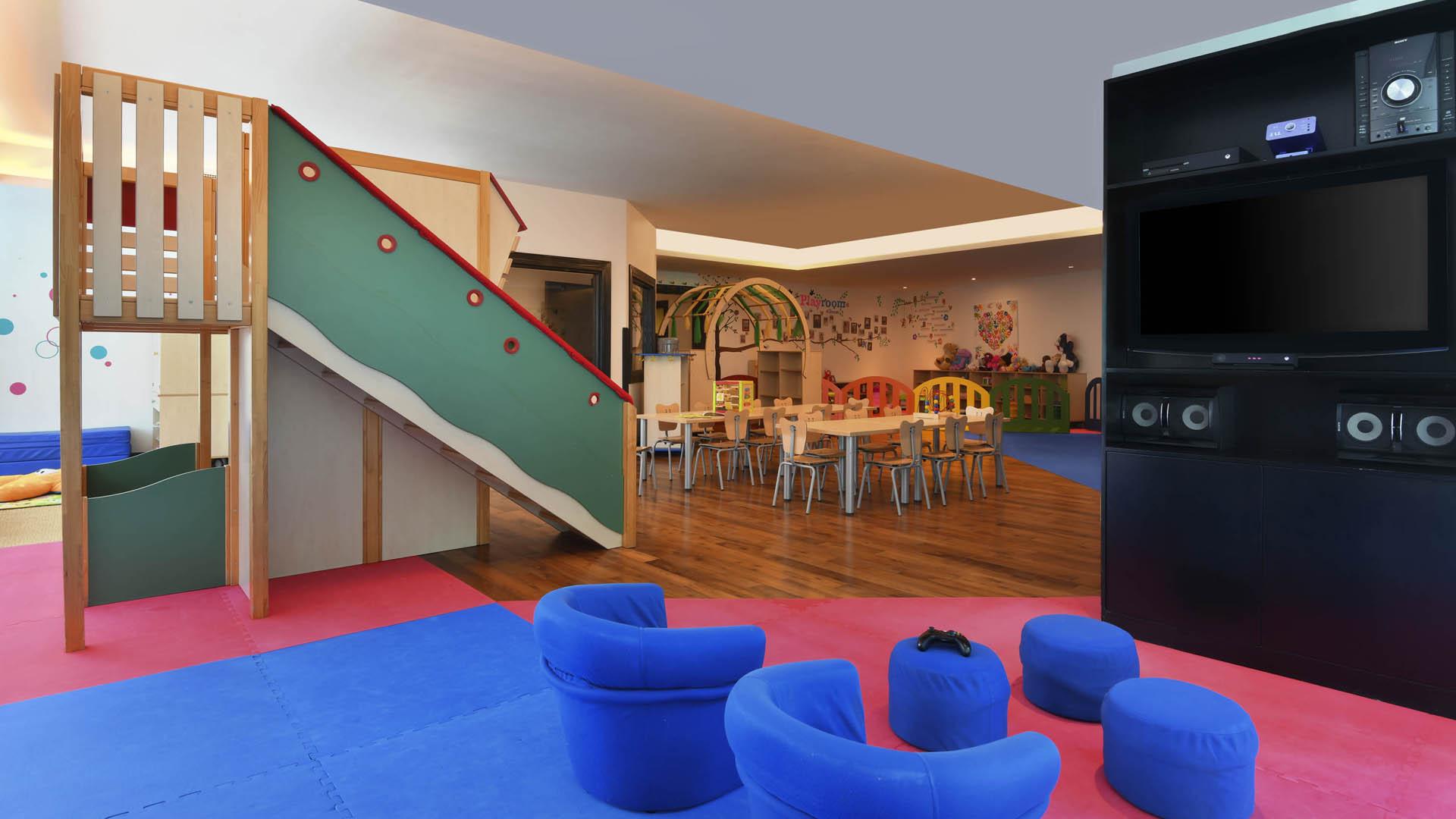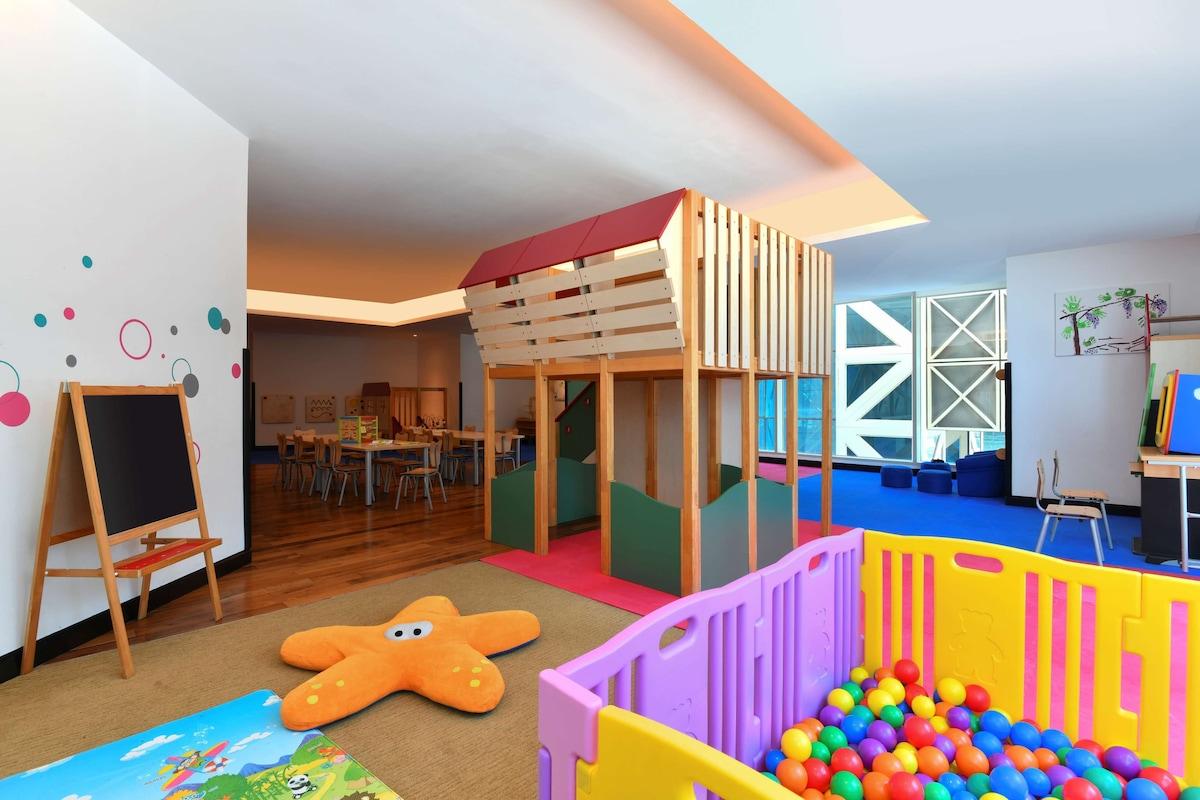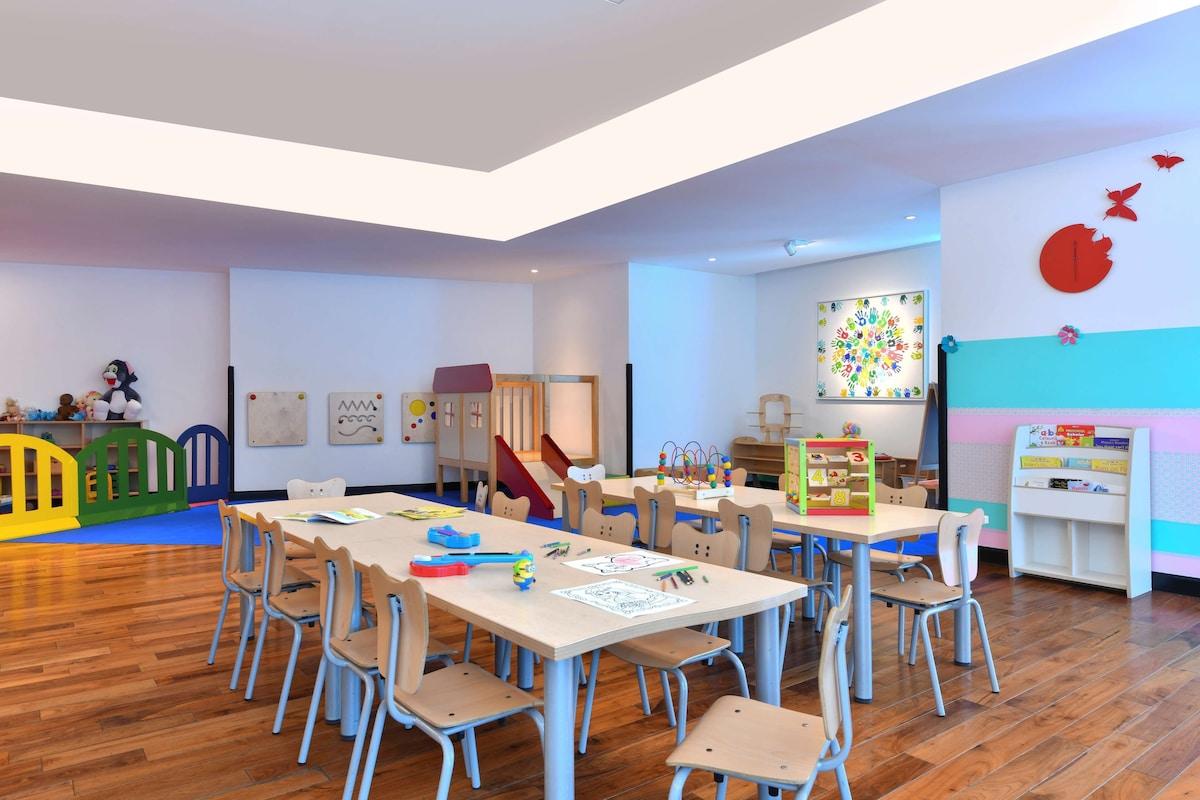 Supervised Entertainment and Fun
The Kids Club at the Kempinski Residences and Suites, Doha is fully supervised by an experienced team, who ensure all children in their care are safe and entertained. This enables parents to take some time off to enjoy the great amenities and services this luxurious hotel has to offer.
The hotel has designed the space exclusively for children. It is brimming with toys, games and fun. It ensures that children allow their imaginations to soar, while letting off some steam and enabling them to play and learn outside their hotel suite. The Kids Club is clean, safe and stimulating. It offers a chance for children to learn, play and grow and is complimentary to all children staying at this luxurious five star hotel.
The Kids Club offers video games, building blocks, doll houses, arts and crafts, slides and more. This bright and spacious club will delight children from when they first walk in the door, offering hours of entertainment and fun.
A Club That Allows Children's Imaginations to Soar
The Kids Club at the Kempinski Residences and Suites, Doha enables childrens imaginations to soar. It is a bright, colourful and spacious area, all open plan with a range of kids tables and chairs, where children can do arts and crafts, paint or draw. The shelves, which are dotted along the walls are overflowing with games and toys, while there is also easels to allow them to draw and be creative.
The soft ball play area is ideal for younger children, brimming with colourful balls, while the television has a comfortable kiddies seating area, which plays age appropriate movies. Choosing a luxurious hotel that incorporates a kids club makes it easier when travelling with a family. Want to spend some time in the pool or gym, you can drop your children at the Kids Club, knowing they are fully supervised by trained professionals.
Want to go out after 6pm, then that is also made easy at this hotel, with their in-house babysitting service. Children remain in the comfort of their suite, cared for by an experienced babysitter, so you can explore Doha at night with confidence.