Khalidiya Palace Rayhaan by Rotana is a hop and skip to the beach, located only one minute from the crystal waters of the Arabian Gulf. This hotel offers a complete range of activities with private beach and a cool and inviting swimming pool. They also have a fitness centre, enabling guests to stay up to date with their fitness routines during their stay. The Wellness and Massage centre offers the best experiences with a choice of signature body and facial treatments available. For business travellers there are six meeting rooms for convenience.
This luxurious five star hotel offers a choice of restaurants, guests can enjoy a range of authentic culinary delights with all day dining options to in room services. The hotel is ideally located only twenty five minutes from Al Bateen Airport and thirty minutes from Abu Dhabi International Airport, making it the perfect choice for business and leisure travellers.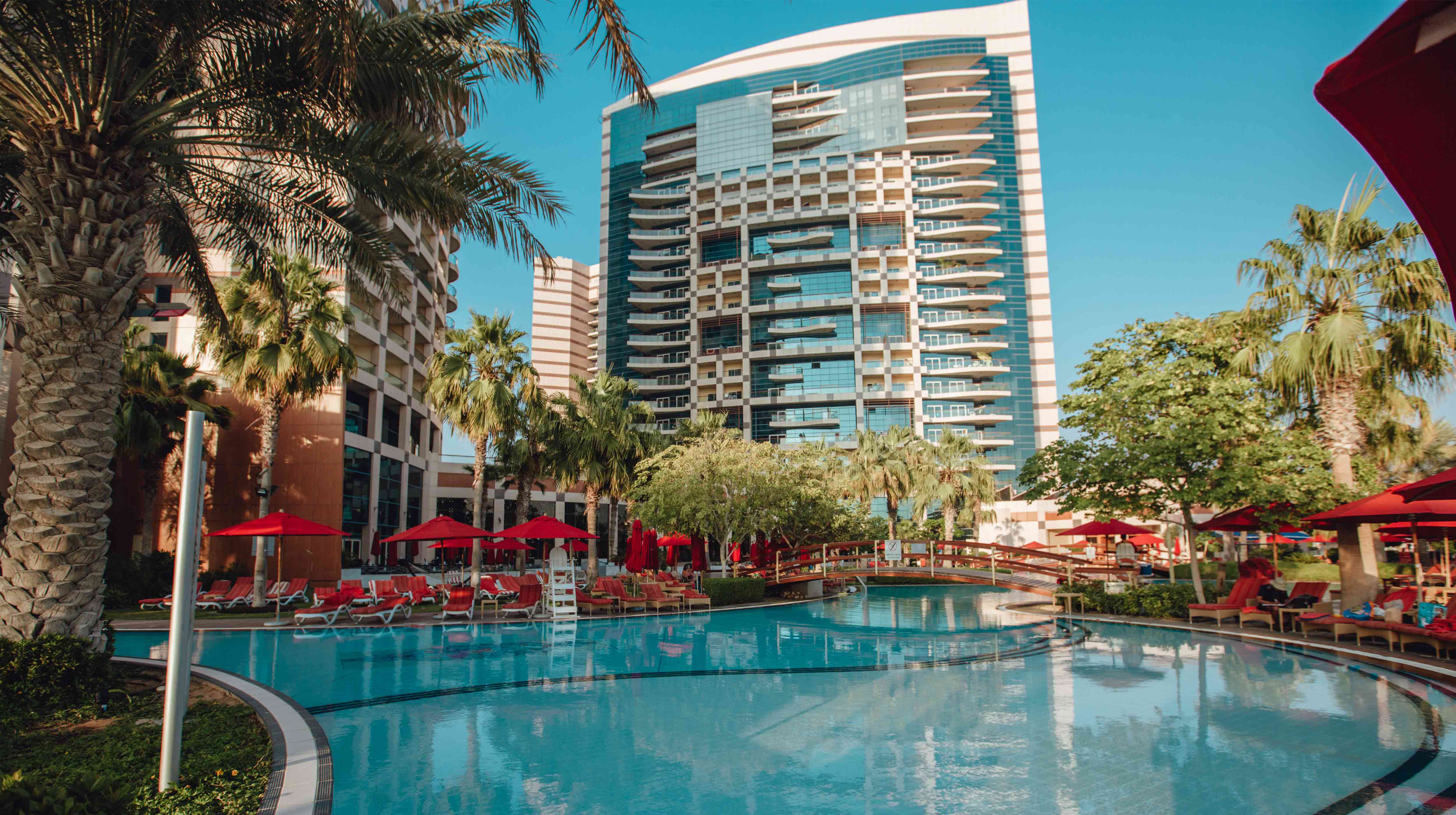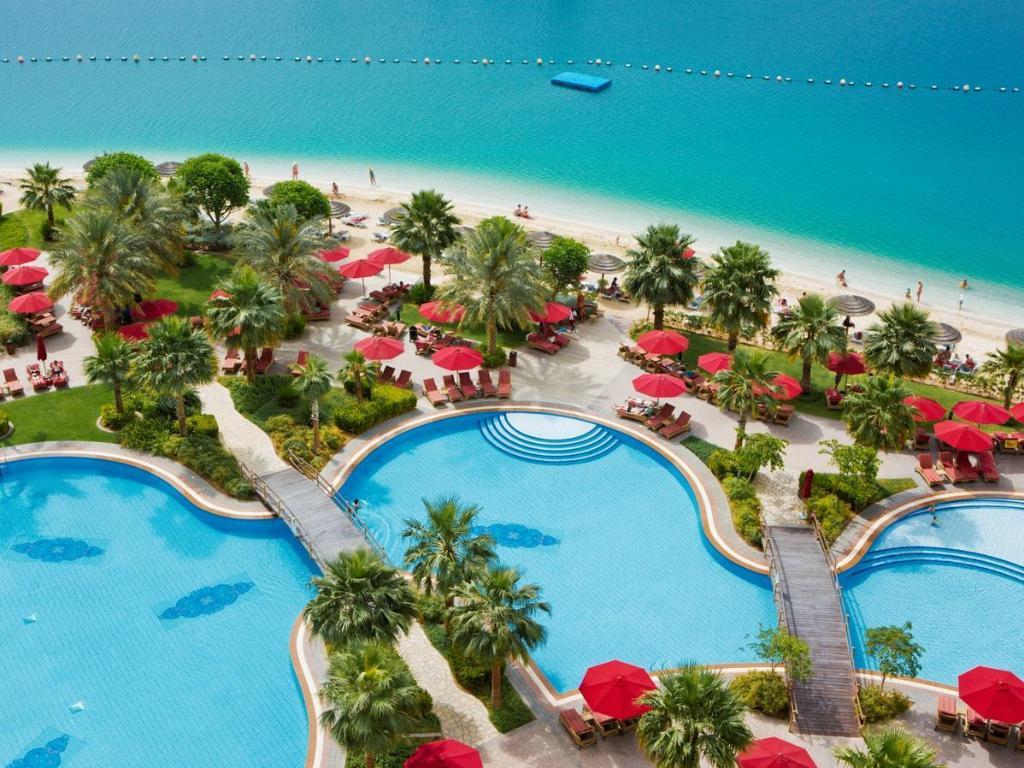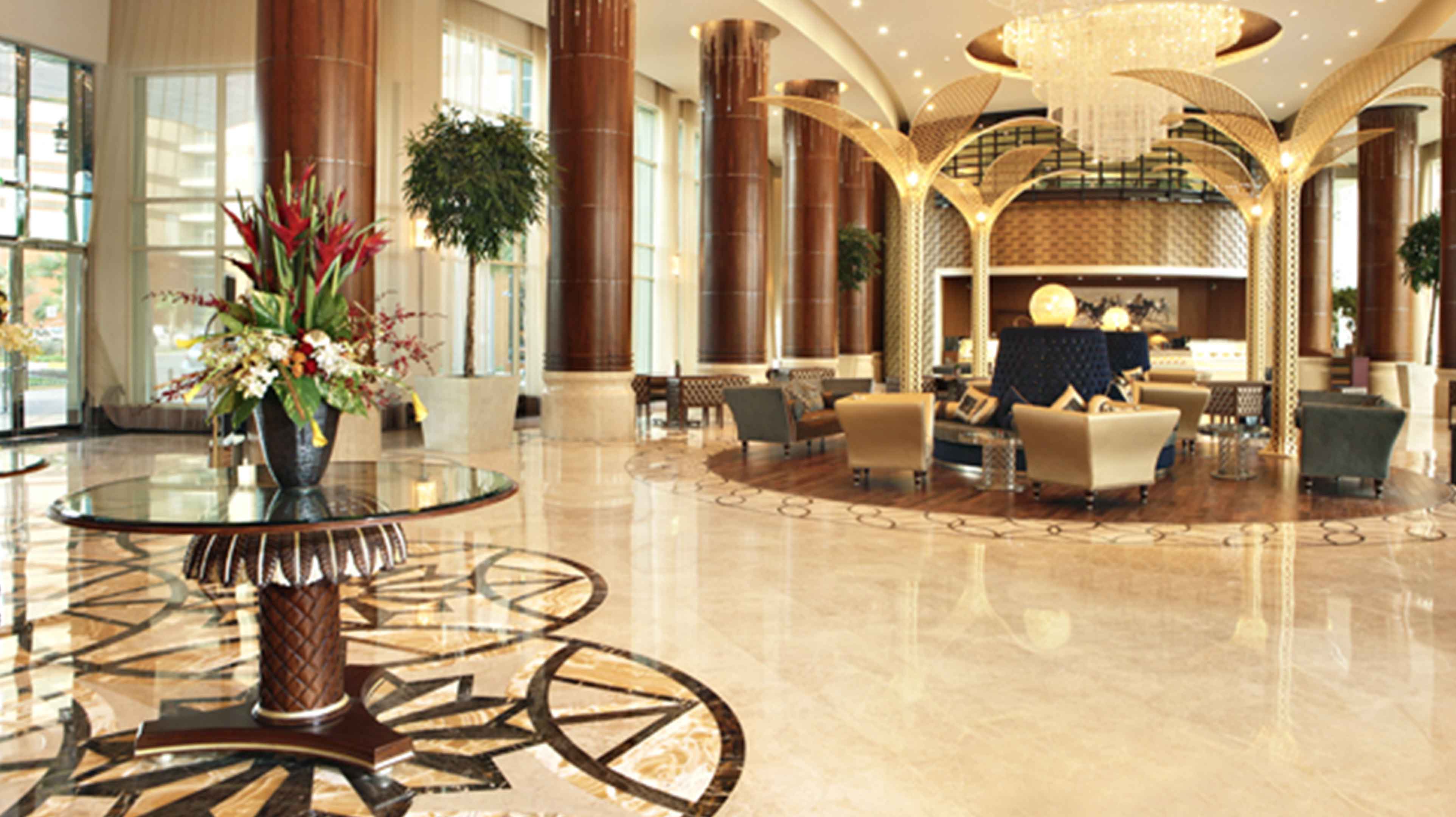 Why You Should Go There
The five star luxury Khalidiya Palace Rayhaan by Rotana provides guests with the convenience of complimentary wireless internet, free parking and an airport shuttle on request. This beach front property also offers a stunning swimming pool and an ATM machine on site. It is ideally located to the top Abu Dhabi attractions with Qasr al-Hosn, Al Wahda Mall, Umm Al Emarat Park, Louvre Abu Dhabi and Sheikh Zayed Grand Mosque, all within seventeen kilometres of the front door of the hotel.
This hotel has become a destination for relaxation, family fun and adventure, sports and fitness with a beach club, wellness club, fitness club and a choice of water sport activities. The two hundred metres private beach is located around the lagoon, safe for swimming and water sports. Guests can make use of the Bodylines Fitness and Wellness Centre during their stay, making use of the full equipped gym and exercise rooms with a choice of classes. There is also two squash courts on site. In addition to the main swimming pool, there is a kids pool, plunge pool, jacuzzi and sauna, steam room and yoga studio. Guest can choose from four family friendly restaurants or make use of the twenty four hour room service.
Accommodation
Khalidiya Palace Rayhaan by Rotana has four hundred and forty three guest rooms and apartments, all designed to the highest standards, offering all the amenities guests need to feel comfortable in this alcohol free hotel.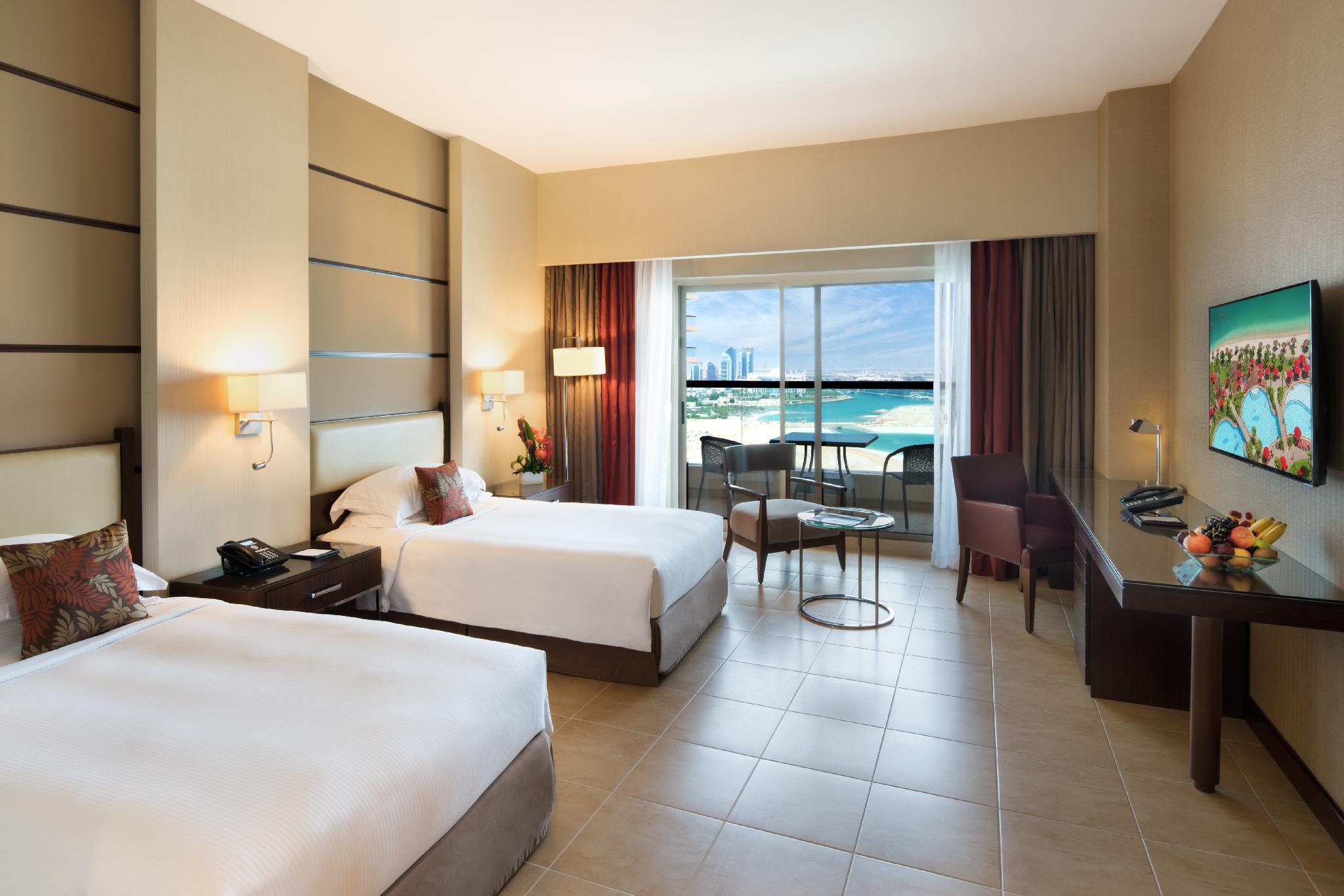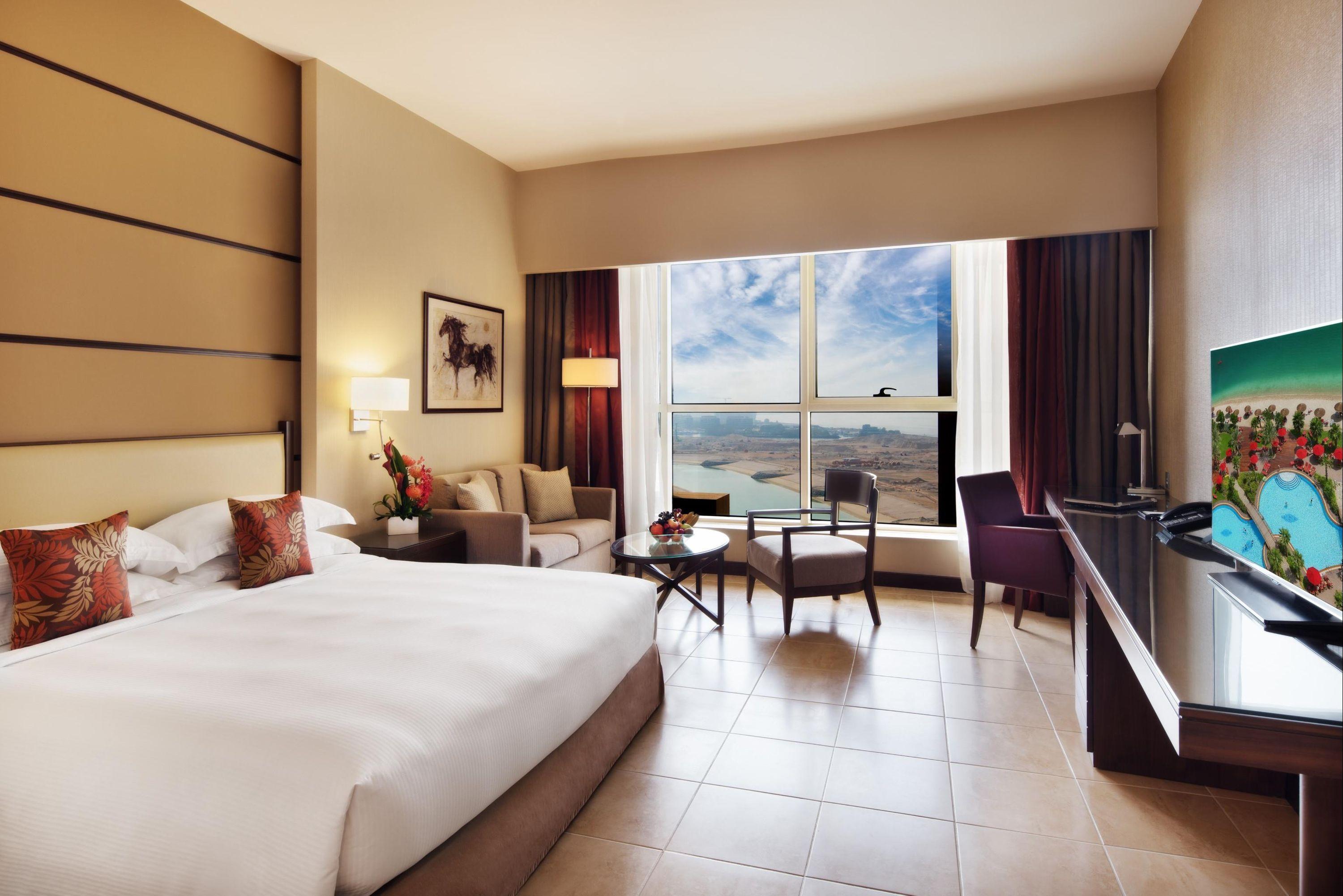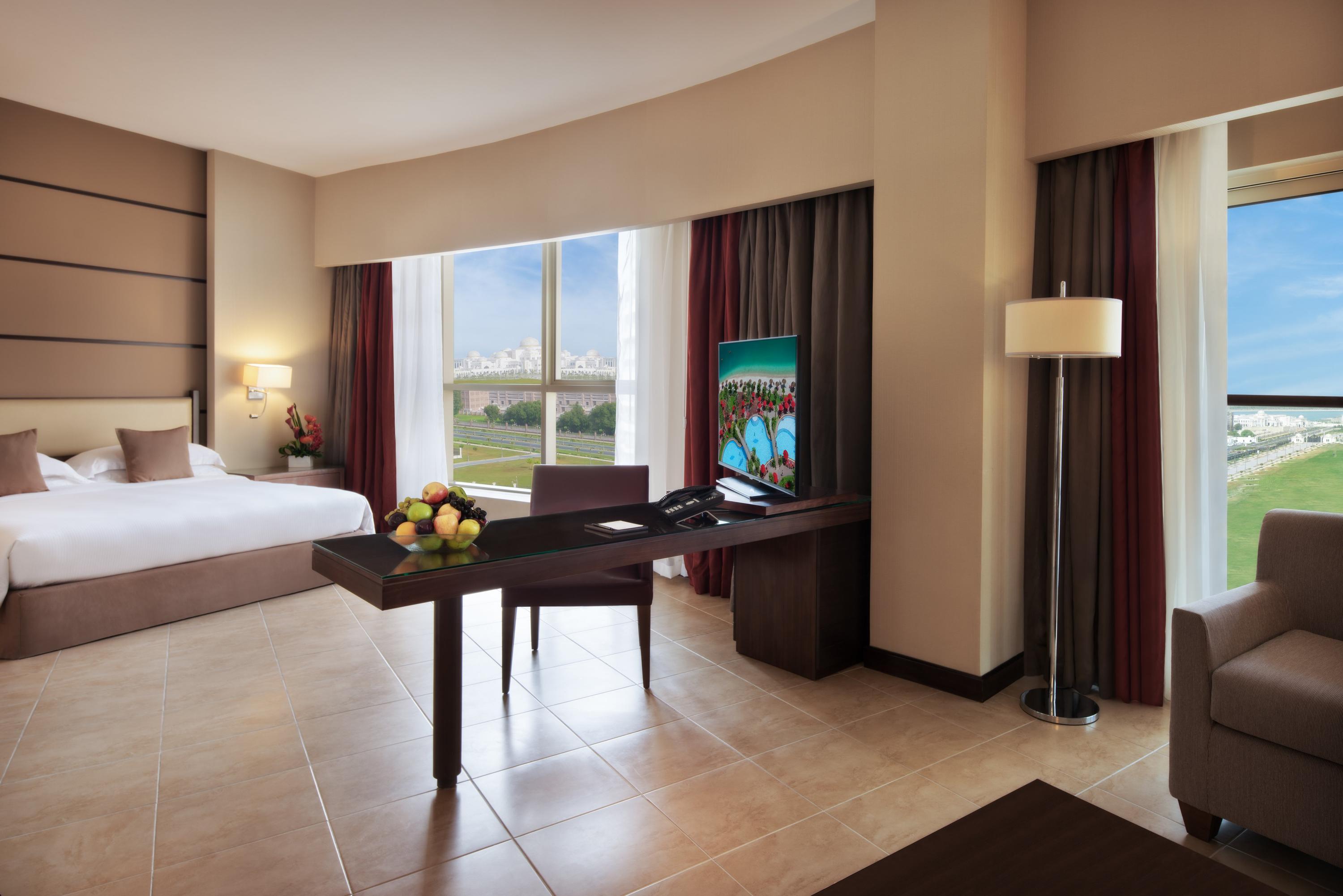 Guests can choose from a wide variety of guest accommodation from a Guest Room with kitchenette and balcony, which offers fifty square metres of space, along with en-suite balcony, air conditioning, minibar and pool, landmark or city views. The room is decorated with modern furnishings, sitting area and work desk and is suitable for two adults and one child. Guests can choose a two bedroom apartment, which spans over one hundred and twenty square metres and is suitable for four adults and one child. This guest apartment is fully serviced, spacious and offers two separate bedrooms, a kitchen, en-suite bathroom, visitor wash room and walk in wardrobes. For friends travelling together, the one bedroom suite can accommodate three adults in sixty five square metres of space, complete with mini bar, air conditioning, flat screen television, kitchenette and en-suite bathroom.
Executive Club Lounge and Kids Club
The Khalidiya Palace Rayhaan by Rotana is a family friendly hotel, offering a Kids Club, unfortunately they do not have an Executive Club Lounge.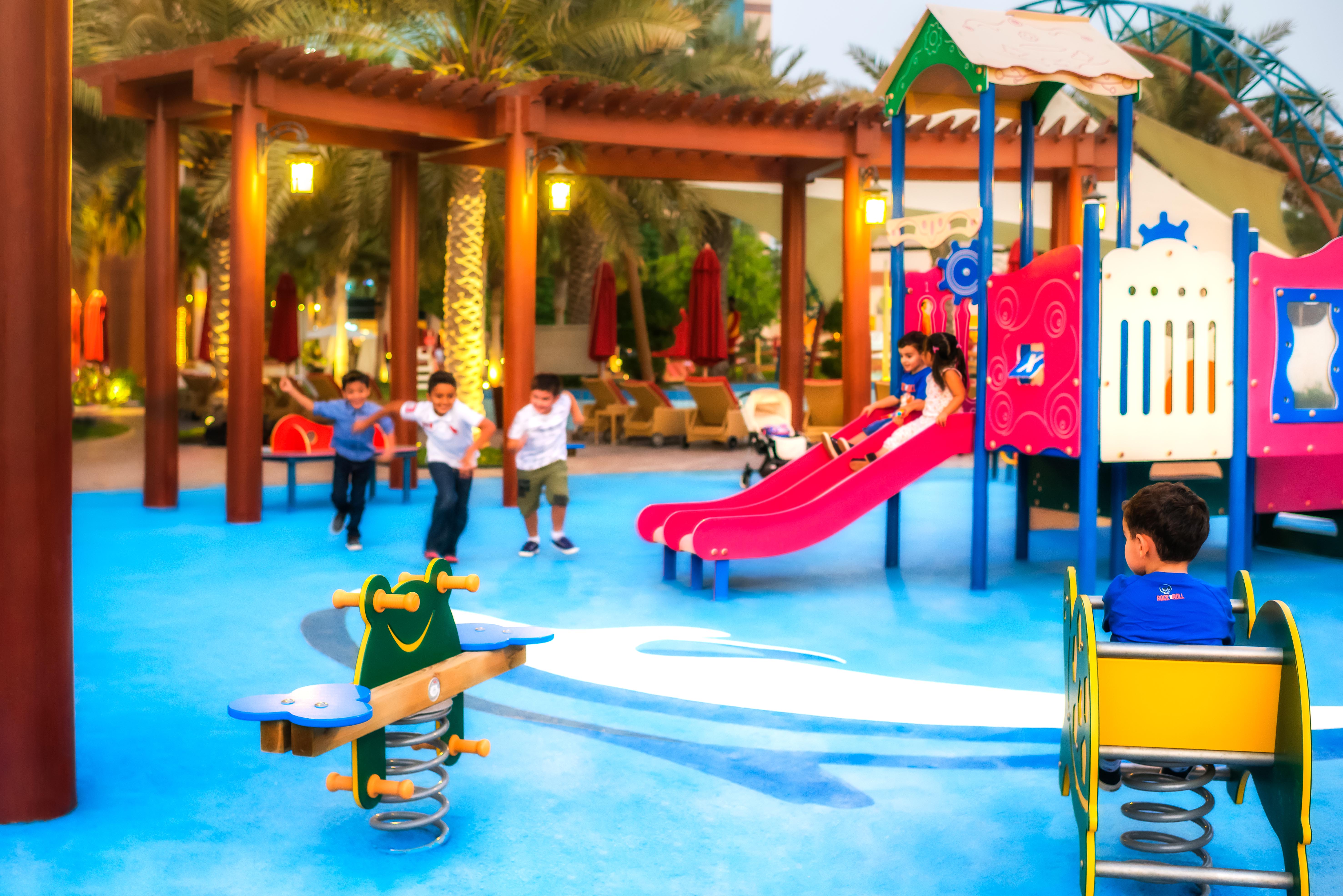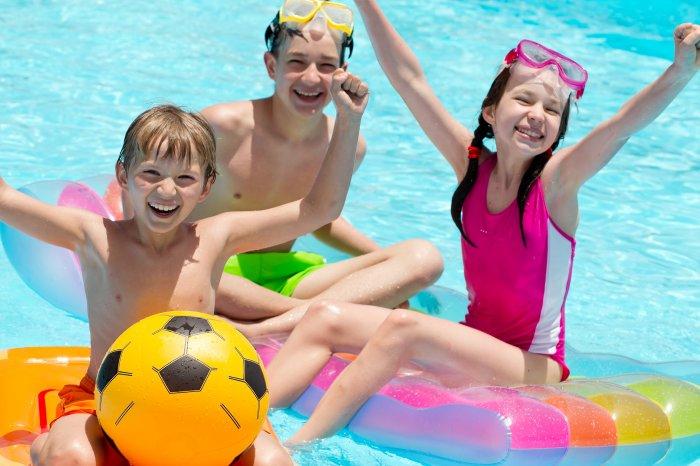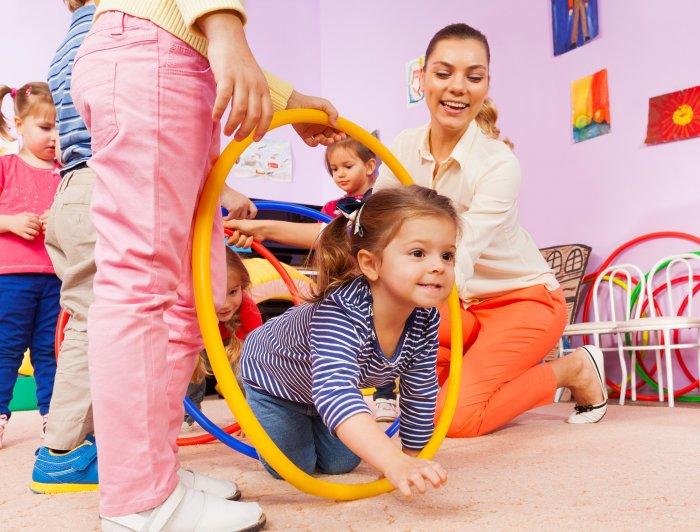 Flippers Kids Club is open to all younger guests staying at this five star luxury hotel. Open daily from 10am to 7pm, the Kids Club offers supervised activities and fun for children up to the age of twelve. You can read about their Kids Club by clicking on the button below:
Khalidiya Palace Rayhaan by Rotana Kids Club