The Park Hyatt Abu Dhabi Hotel and Villas is based in the beautiful Abu Dhabi and it is a mere half an hour away from the Abu Dhabi International Airport.  This five star and luxurious hotel is known for its picturesque location, while it overlooks the pristine shores of Saadiyat. It has the backdrop of the ancient sands of the Arabian desert. It is also well within a very close distance to many attractions within Abu Dhabi. Sightseeing locations include the world renowned Sheikh Zayed Grand Mosque and the Capital Gate. Guests can find themselves soaking up the Abu Dhabi sun at the beach near the hotel.
Guests will be spoilt for choice when it comes to the different beaches that they can visit along the coast. This award-winning hotel is home to a twenty five meter long lap pool that guests can use to swim. It also has an exclusive spa called the Atarmia Spa, that boasts a variety of treatments.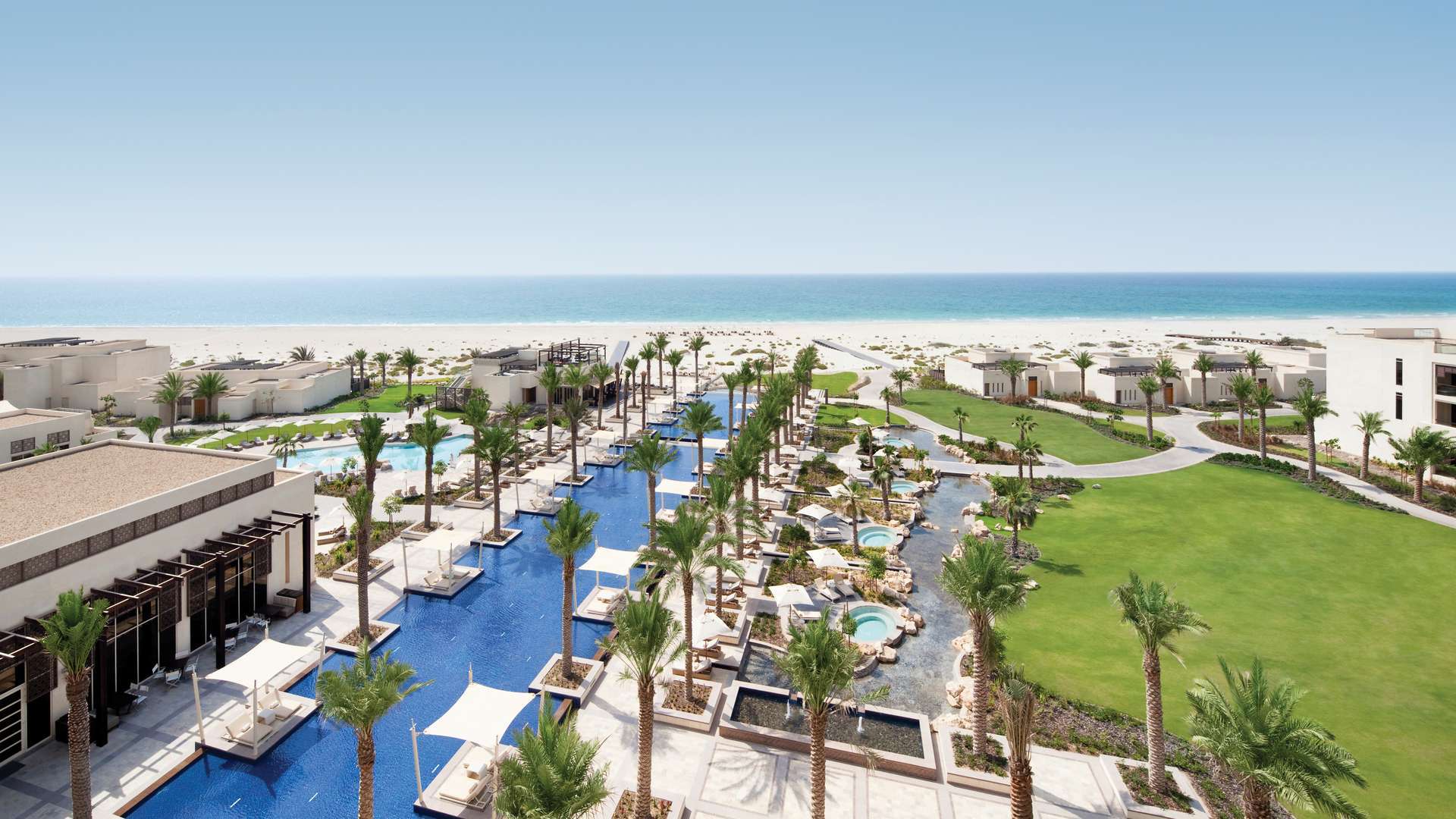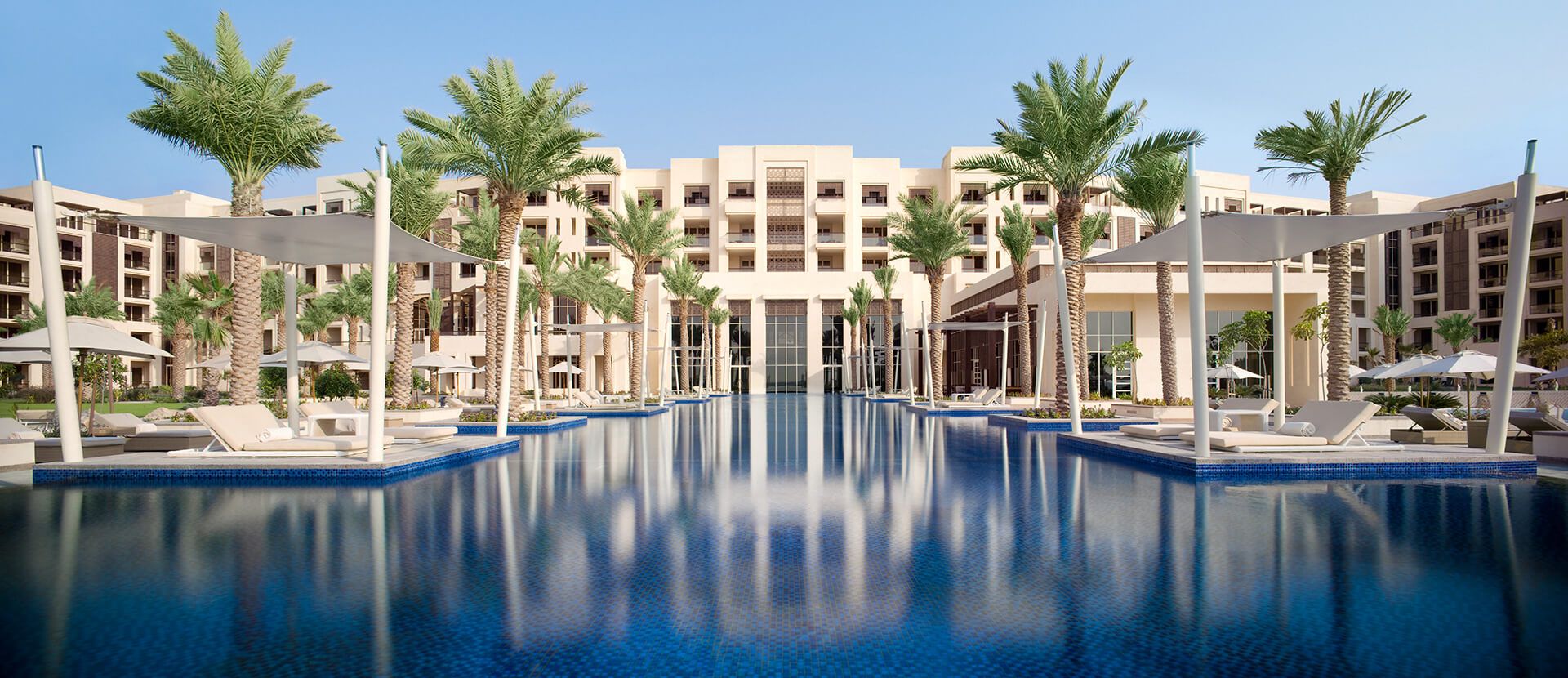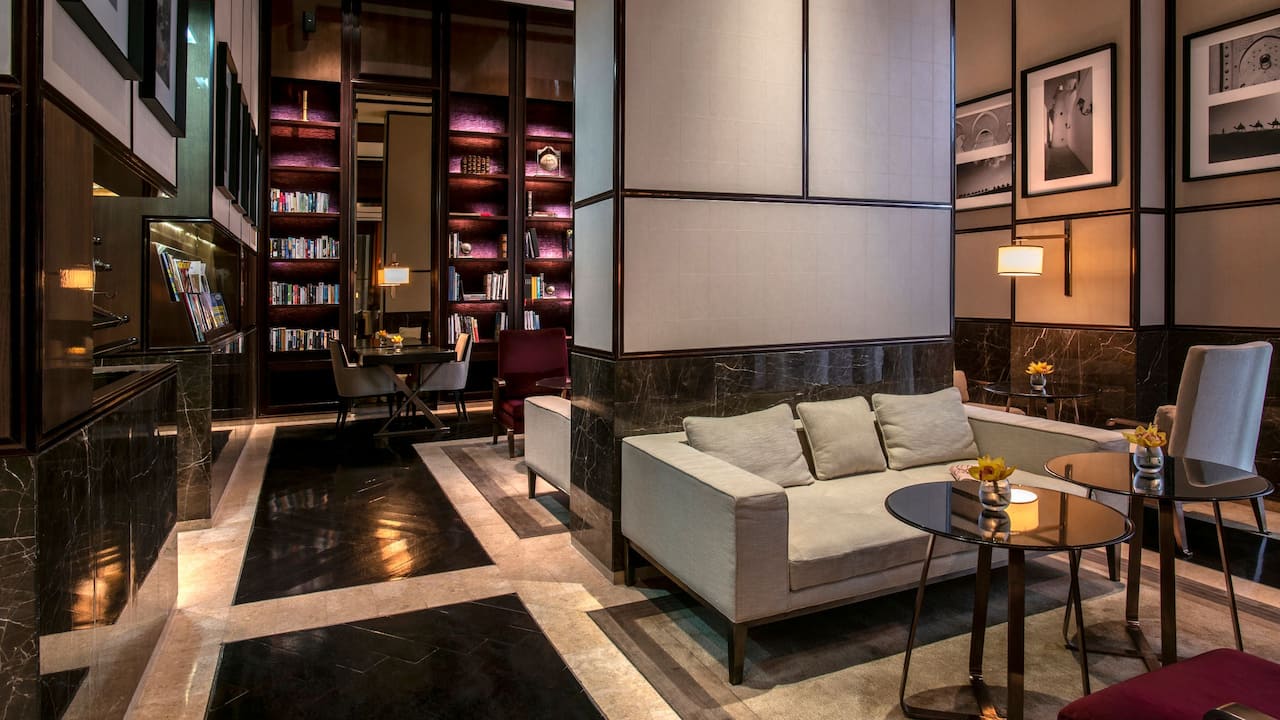 Why You Should Go There
The Park Hyatt Abu Dhabi Hotel and Villas offers guests a variety of different complimentary amenities like high speed wireless internet. This hotel has also made sure that all the accommodation has been kitted out with Nespresso coffee machines for guests to have the best coffee in the comfort of their own rooms if they would like to. Other special amenities include digital keys, a digital check-in, as well as facilities like a spa, fitness centre and pool. Access to the championship eighteen hole golf course at the Saadiyat Beach Golf Club is also an extremely fancy feature to anyone staying at the hotel. The sophistication of this hotel shines through and really differentiates it from other hotels in the area.
The Park Hyatt Abu Dhabi Hotel and Villas have a variety of different restaurants that guests can choose from. Guests can experience Argentinian food, while they sit in an elegant environment that is highlighted with the colour red and wooden finishes. This specific restaurant is described as being modern yet rustic, and it gives the perfect presentation of Argentinian cuisine. Other restaurants boast tastes that include Middle Eastern, Mediterranean and more international. Guests will be happy to know that the hotel will organise any food to be brought up to them through the twenty four hour room service that is available, if they do not feel like dining out. Guests have the option to dine in the hotel or on the doorstep of the beach, where they will be able to enjoy ocean views with a sunset and good food in front of them.  
Accommodation
This luxury hotel has a variety of different guest rooms, suites and villas that all hold something unique about them. All accommodation has stunning views from their private balconies or terrace, of either the ocean, the hotels manicured gardens or the pool.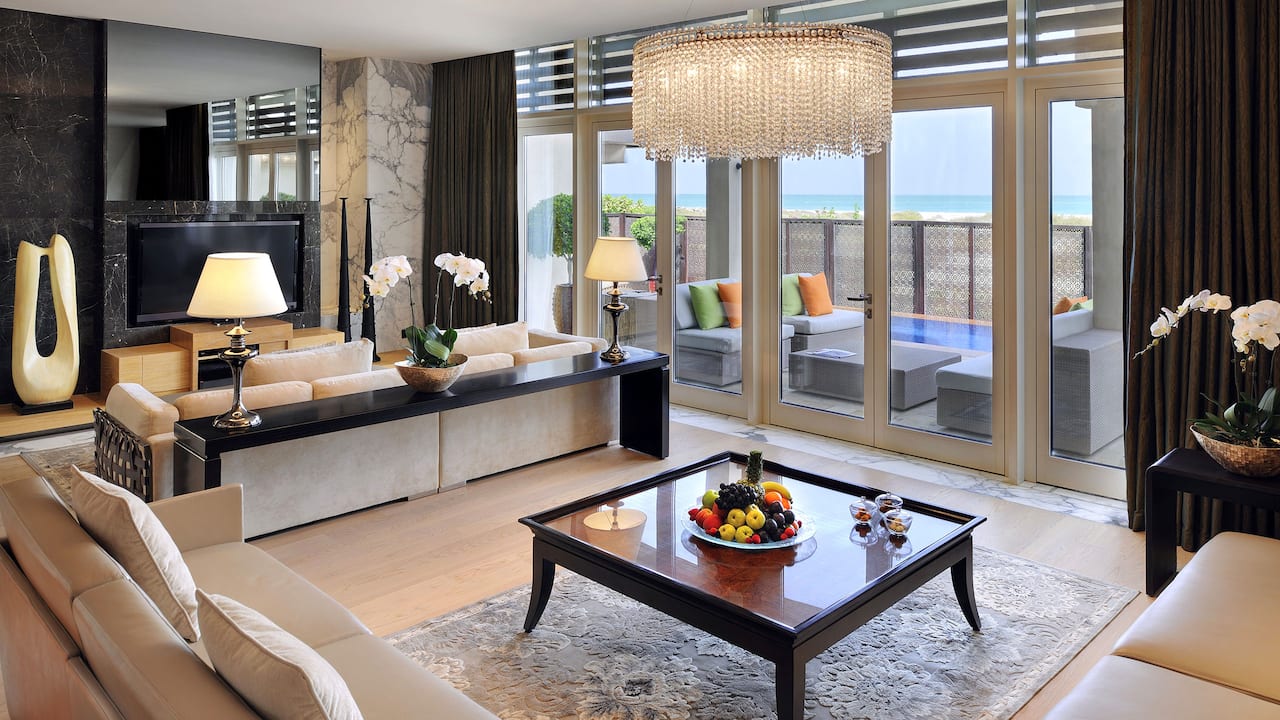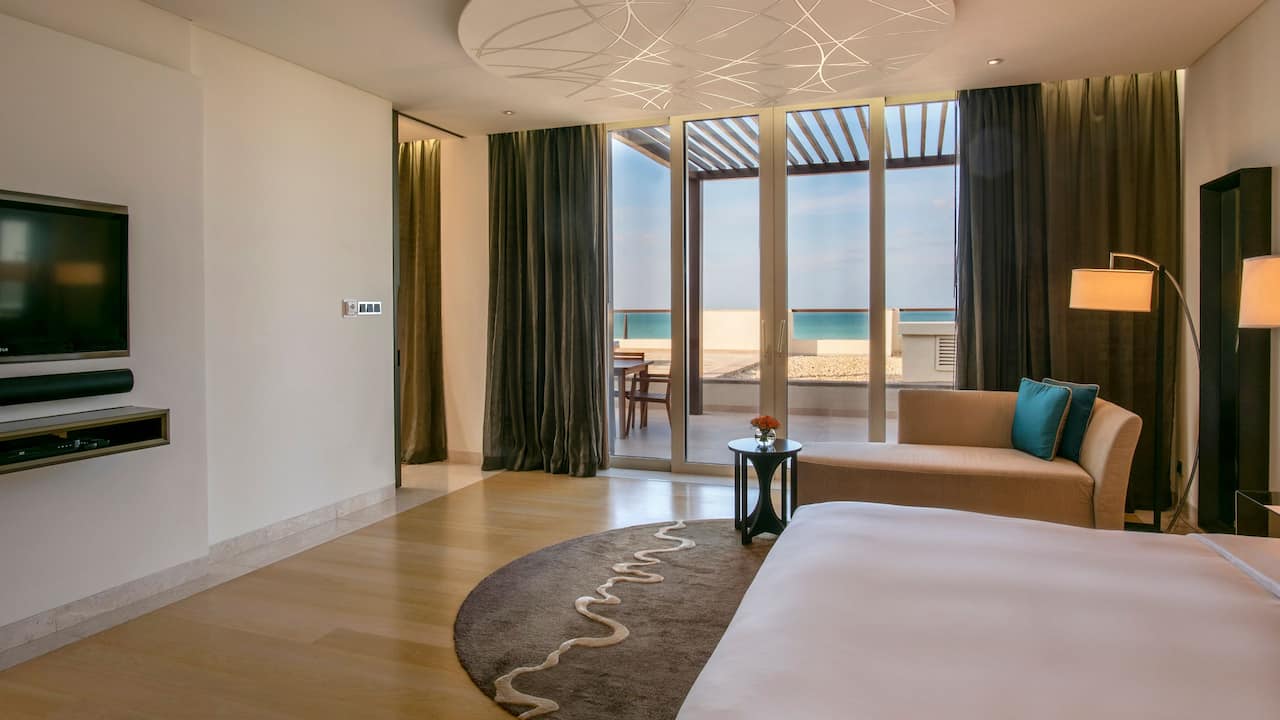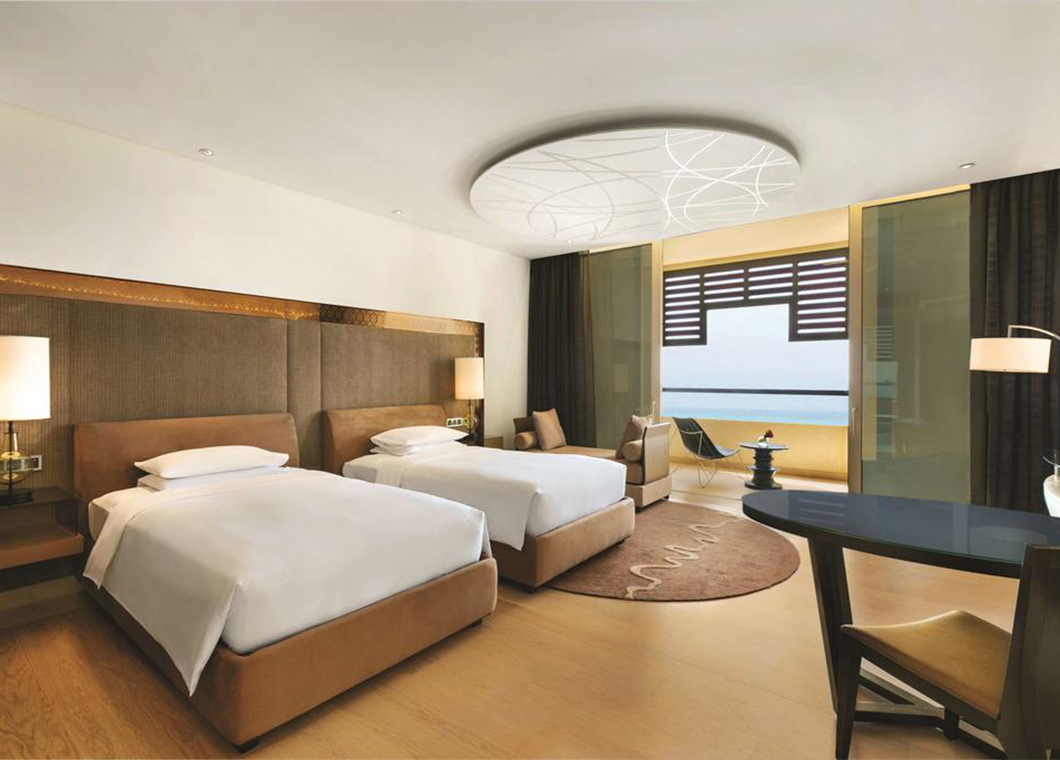 There are three hundred and six different luxury guest rooms, suites and villas. The accommodation has been described as being elegant while holding regional charm. Guests will be able to feel some United Arab Emirates cultural touches showing throughout their stay, paired with comfortable furniture and amenities that will be great for the entire family. Whether guests are travelling by themselves, as a family, as a couple or on business. The hotel has made sure that there is accommodation that is fit and luxurious for everyone.
Executive Club Lounge and Kids Club
The Park Hyatt Abu Dhabi Hotel and Villas caters for children that are staying at the hotel with their exciting Kids Club. There is no Executive Club Lounge at this hotel.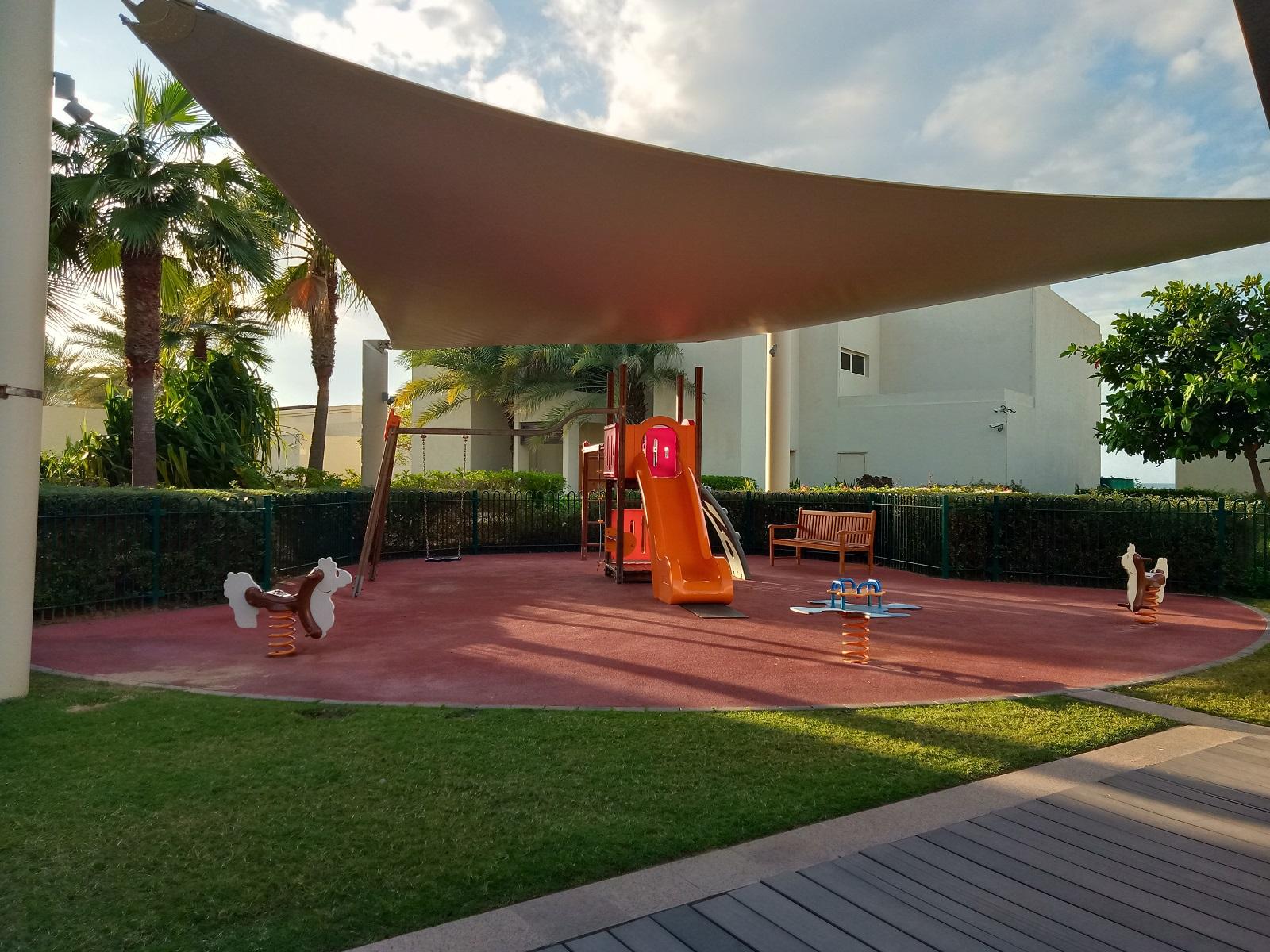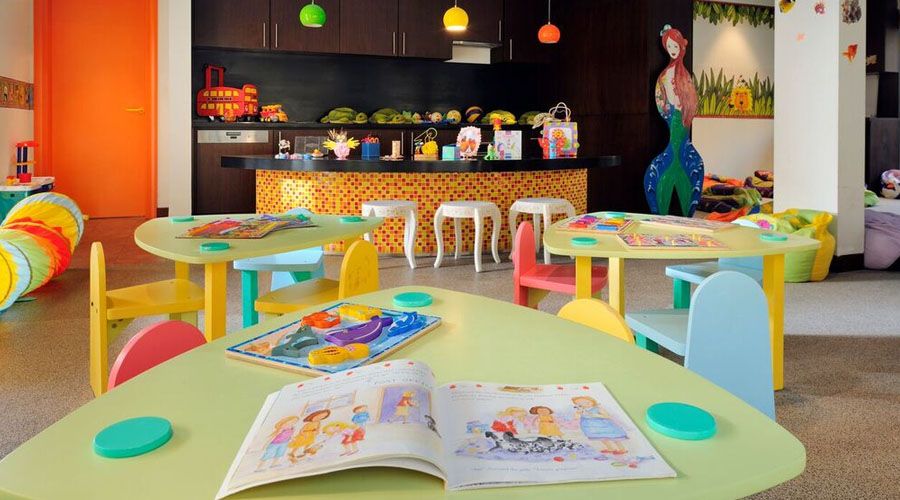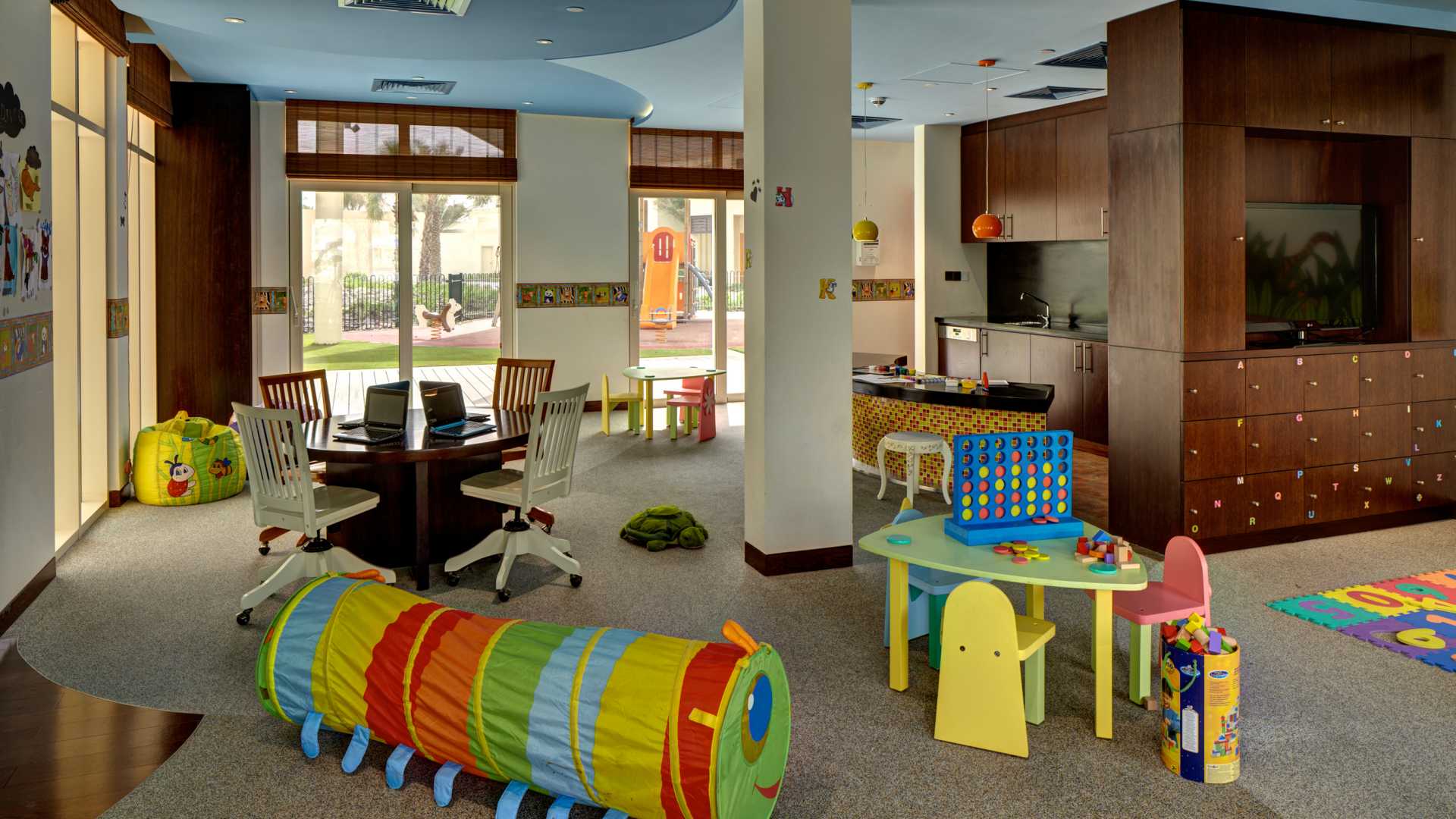 The Kids Club, also known as the Camp Hyatt the Kids Club is open every day from 9:30am to 6:30pm. This Kids Club makes sure that children have a great time while they are under careful supervision. You can read about this hotels Kids Club by clicking on the button below:
Park Hyatt Abu Dhabi Hotel and Villas Kids Club