Top 5 Rated Luxury Family Friendly Hotels in Amman
Don't cut corners when it comes to your hotel for the family holiday in Amman. You can stay in a luxury hotel for a great price. Treat everyone to upscale designs and furnishings for the ultimate level of comfort. Don't take a risk when you book a hotel room, any of these 5 are amazing! We located them through careful reviews of many such hotels in the area.
InterContinental Jordan
The InterContinental Jordan is located on a hill, offering a delightful view of the area below. The rooms are remarkable and you will love the options in both the coffee shop and the restaurant. Children stay for free, and the hotel offers babysitting. There are three swimming pools, offering a fun place for the family to have a great time!
Love on a Bike is an excellent art gallery just down the block. There are several great shopping areas including Jordan Crafts Center and Nadia Dajani Jewellery. Both offer unique items you won't find anywhere else. Those purchases are great reminders of your time in Amman. There are plenty of places to eat, parks to explore, and live entertainment.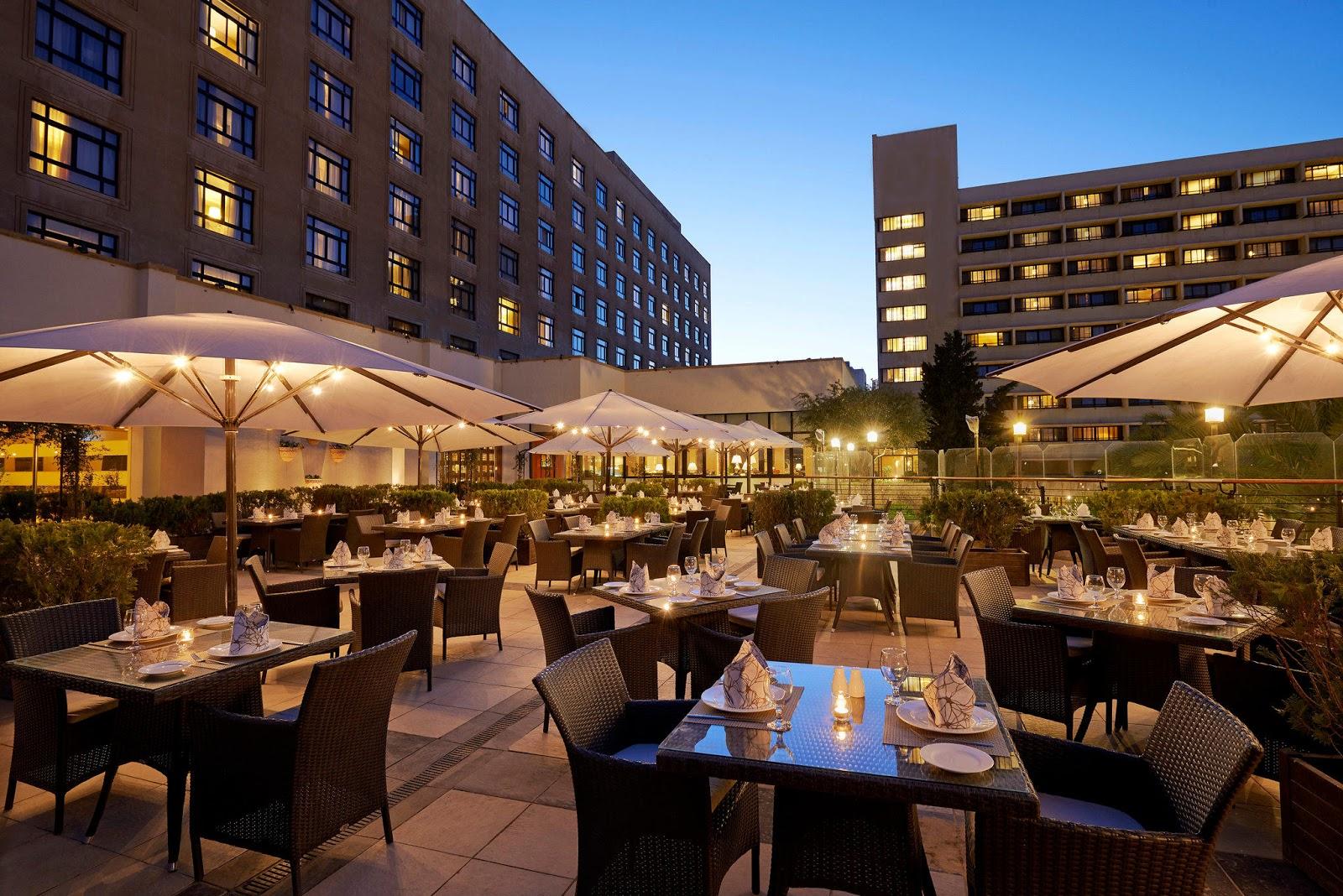 Image: The InterContinental Jordan is a great place to enjoy your time in Amman, plenty to see and do around the area too.
Crowne Plaza Amman
Sitting on the peak, Crowne Plaza Amman is an exceptional hotel! It is very close to a huge shopping area. There is food and entertainment in this same area, and it is nice not to carry your purchases a long distance back to your room when you are done. The hotel has a delightful view from the rooftop bar, especially at night! There is a restaurant and coffee shop here, both offering great food and drinks.
Evening entertainment is offered at the hotel. The nightclub with a DJ is a fun way to spend the evenings. Babysitting is offered through the hotel, giving adults some time to do their own thing. There are several wonderful art galleries within walking distance of the hotel. It is exciting to see the unique items, you may decide to buy something for your family to display at home as a reminder of your holiday!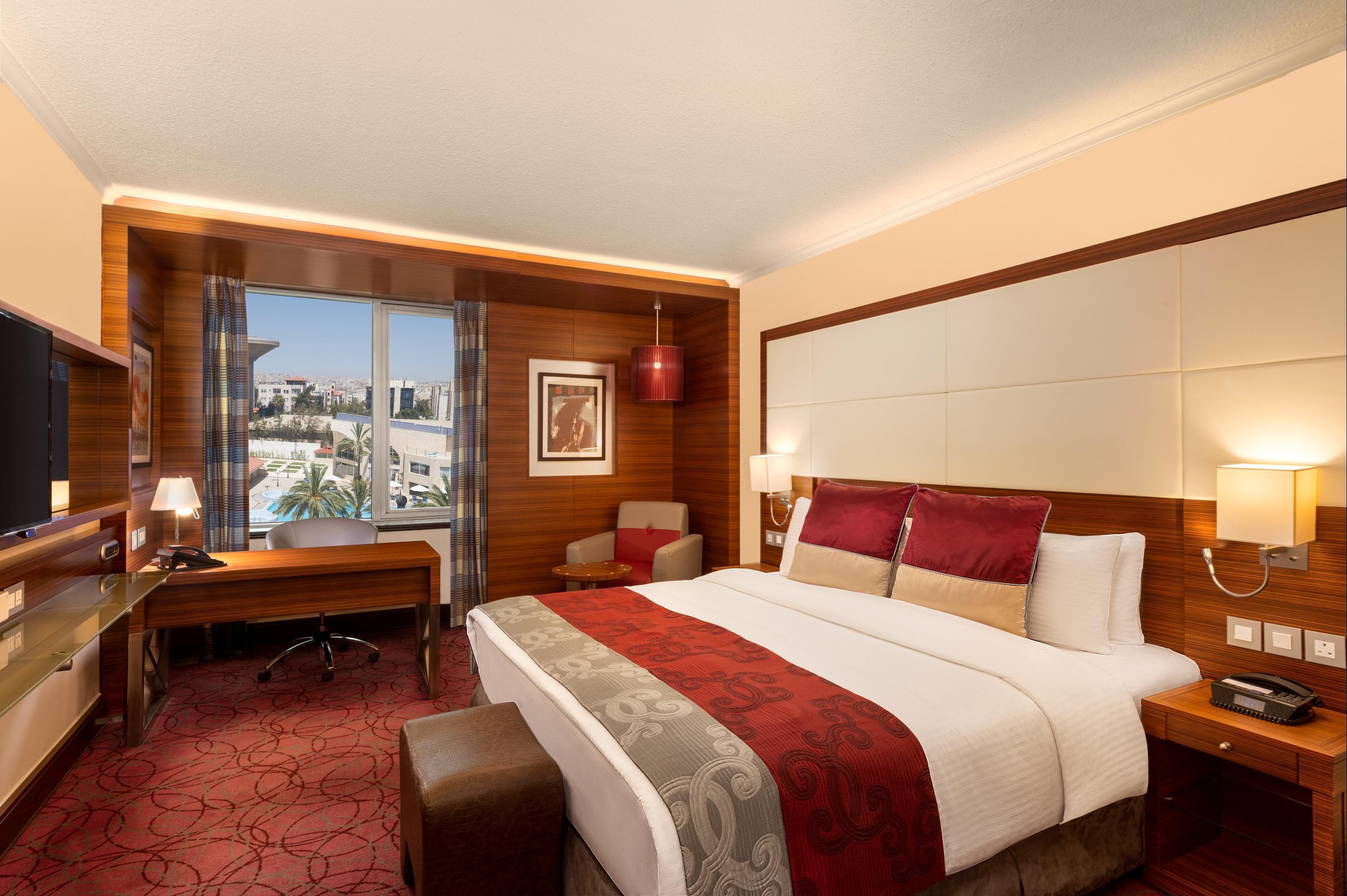 Image: Enjoy a spacious room with comfortable furnishings when you stay at the Crowne Plaza Amman.
Fairmont Amman
Featuring over 300 rooms, the Fairmont Amman delivers in all ways as a luxury hotel. It offers a beautiful view of the city too due to the large windows. You will appreciate the fine details, and the construction that includes exceptional wood and marble. There are plenty of shops, places to eat, and entertainment within walking distance of the hotel. Bicycles are also available for rent from the hotel.
There are three swimming pools, and one of them features a shallow end for children. There is a game room featuring video games, billiards, table tennis, and movies. There are daily activities for the entire family to enjoy and an indoor play area for the kids. Babysitting is available if you wish to have some adult only time.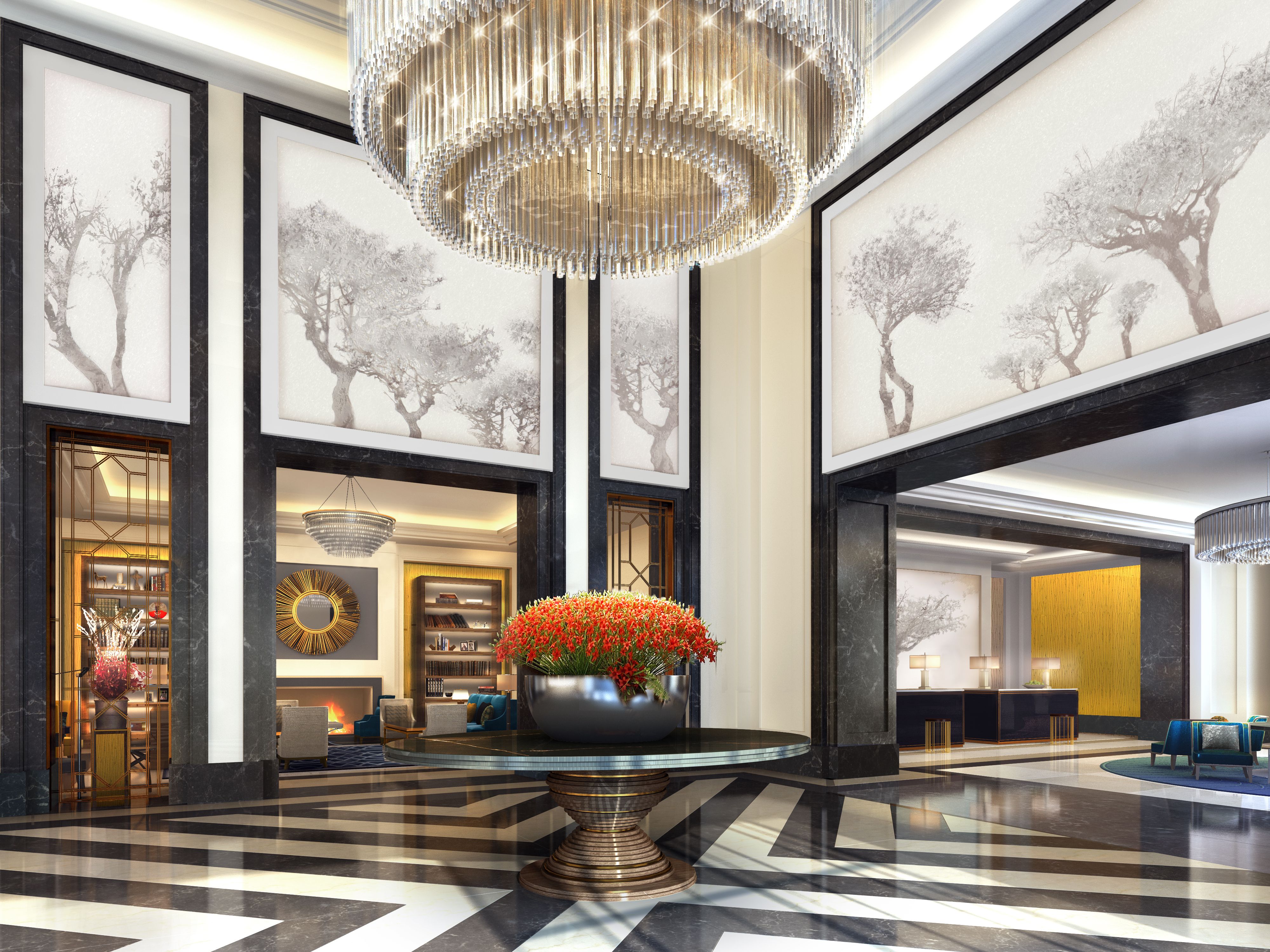 Image: Enjoy the amazing décor at the Fairmont Amman.
W Amman
The location of the W Amman is perfect! It gives you easy access to the ancient ruins as well as the shopping district. You can fill your days with exploring and find plenty of places to shop, eat, take part in entertainment, and see the history of the area. Both children and pets are welcome at this hotel.
There are two swimming pools, including one on the rooftop. It offers an amazing view of the city! Roman Theatre is the best place to see the ancient ruins and it is about 6 minutes from the hotel. Abdali Boulevard is an exceptional area for shopping. JR the Wine Experience is a fun wine bar many adults enjoy visiting.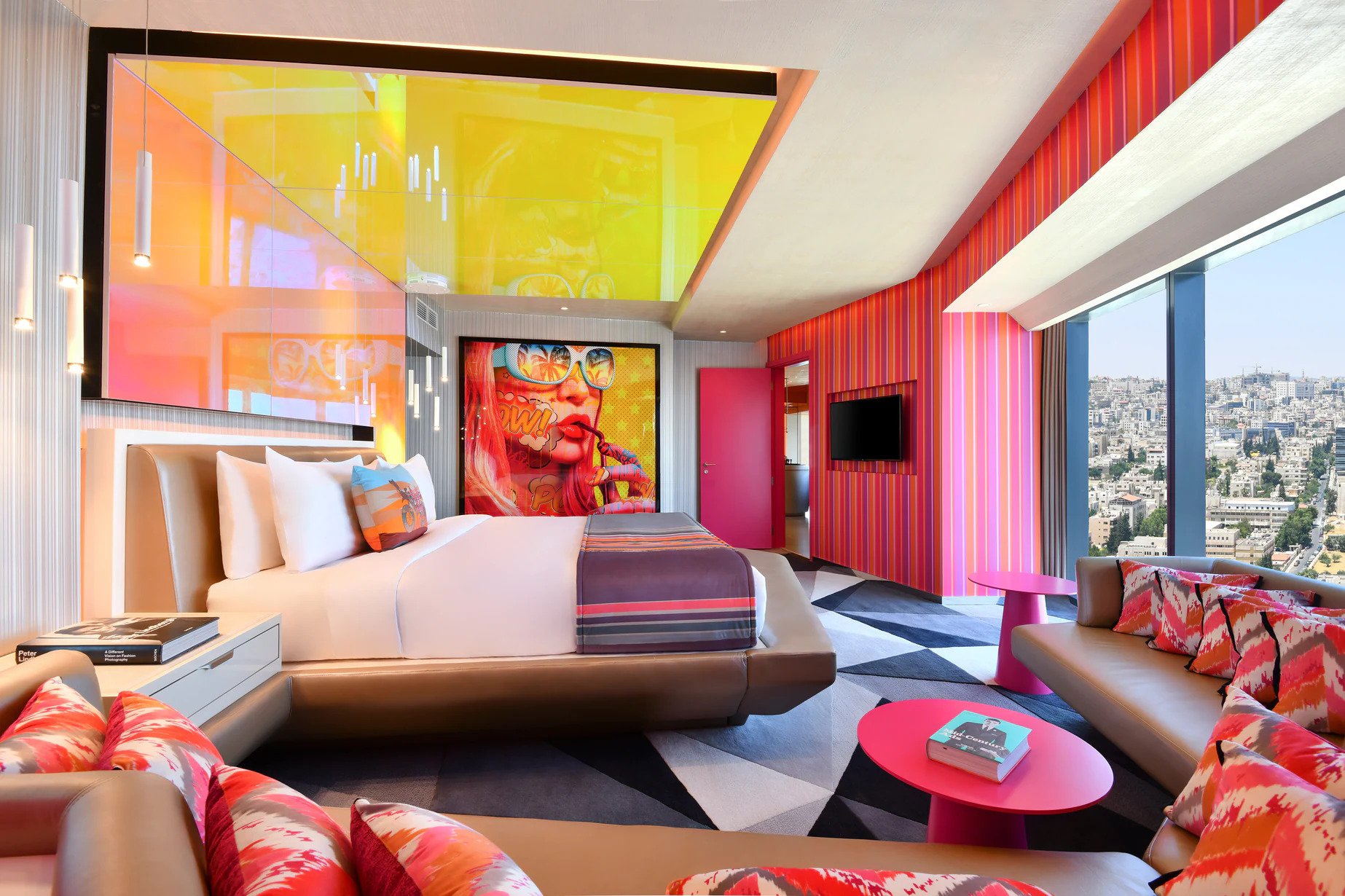 Image: The rooms at W Amman are colourful and fun, adding a nice flare to your stay!
Four Seasons Hotel Amman
Staying here gives you easy access to sites such as Wadi Rum and Petra. The food at the Four Seasons Hotel Amman is wonderful, and there are several restaurants you can easily walk to from your accommodations. The hotel offers babysitting, helping parents balance time for themselves and a family holiday.
If you would like to visit the Dead Sea, about 40 minutes away, the hotel can help you with setting up transportation. Several popular shopping areas are close to this hotel and there is plenty of live entertainment. Art galleries are also a fun way for your family to see some great pieces of work.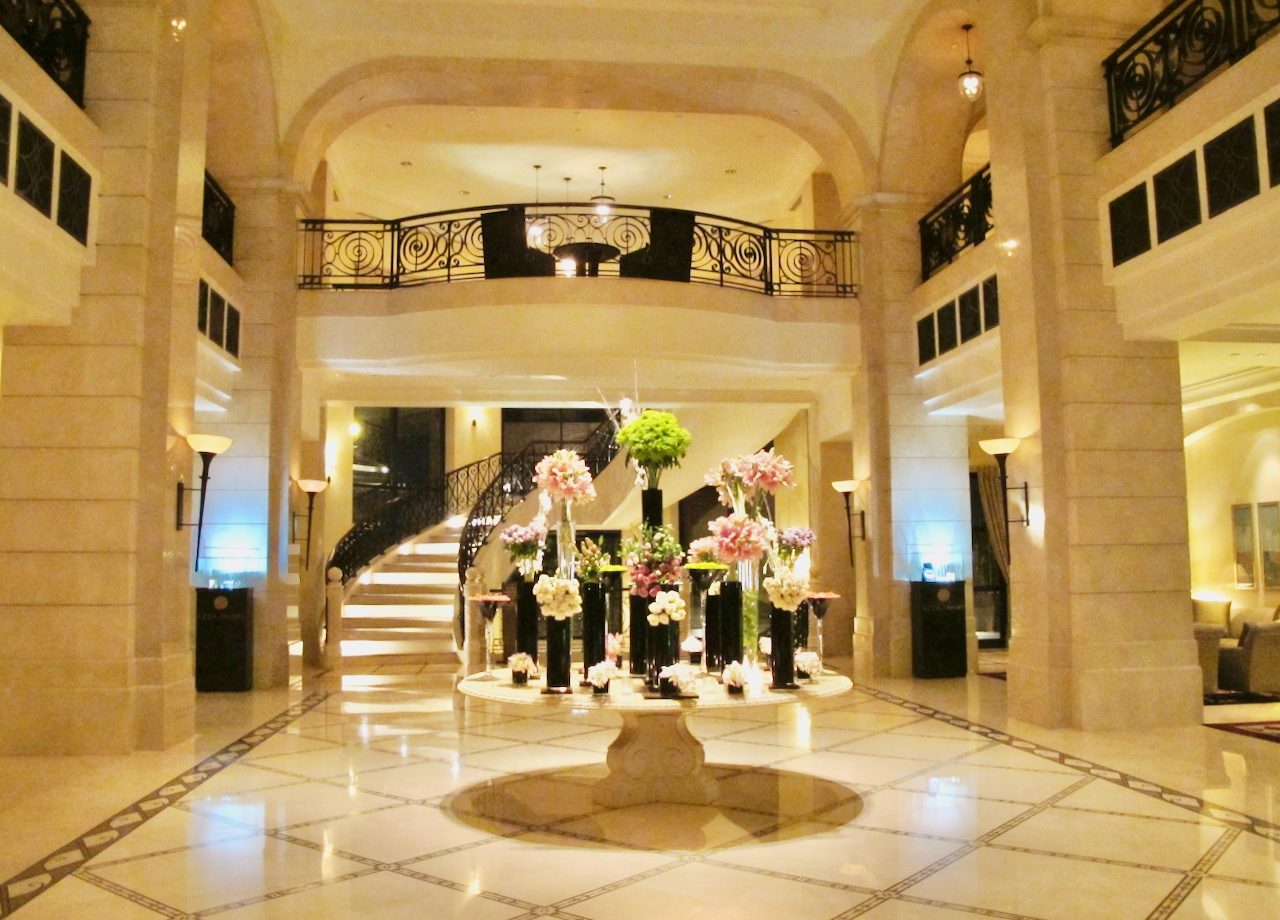 Image: You will love the Four Seasons Hotel Amman from the moment you see it, the beauty is amazing!