Shanghai Marriott Hotel Pudong East is located in Jinqiao Export Processing Zone, surrounded by beautiful scenery, canals and gardens. The hotel offers a fitness centre, complimentary wireless internet and a host of top facilities and amenities, catering to business and leisure travellers. This luxurious hotel is only five kilometres from the Tomson Shanghai Pudong Golf Club, offering an eighteen hole champion golf course.
The hotel also offers the convenience of an indoor heated swimming pool, on-site spa, business centre and a choice of restaurants, offering the finest quality Cantonese, Italian and International cuisine. In addition to this, you can also enjoy the added benefit of an airport shutting, free parking and family guest rooms.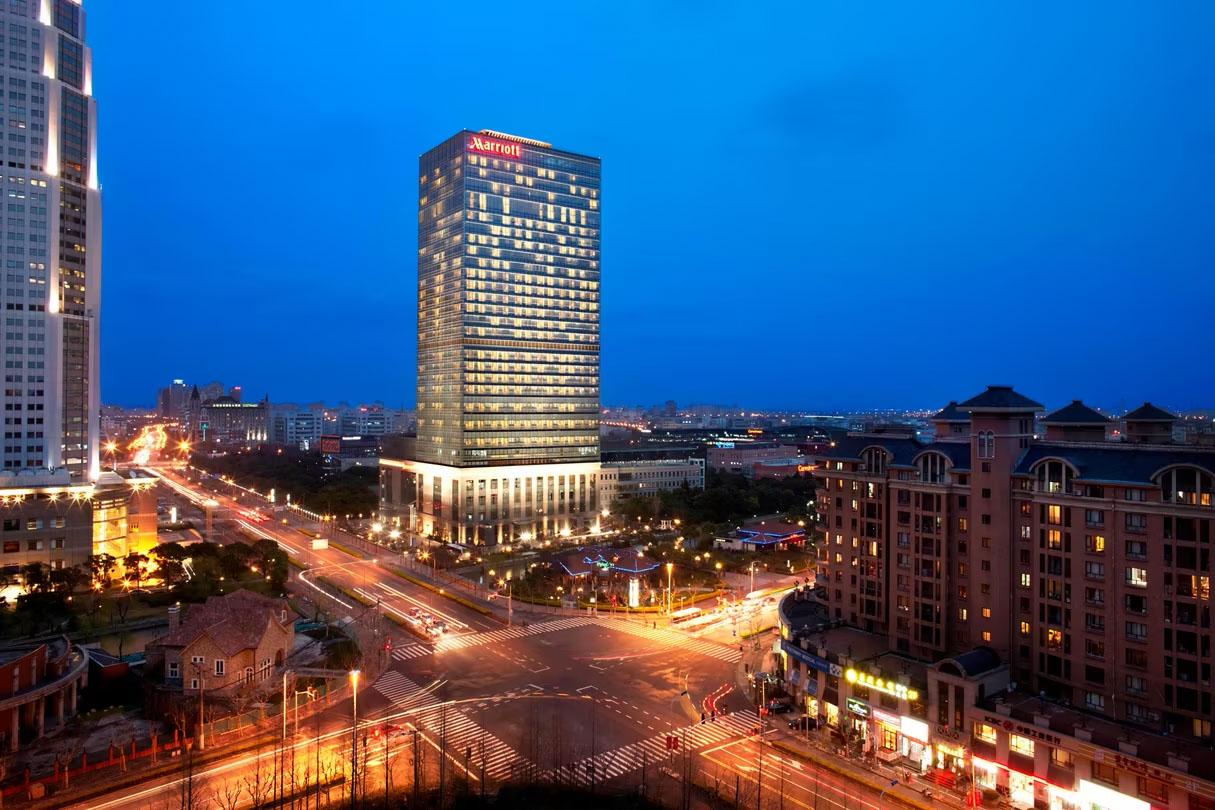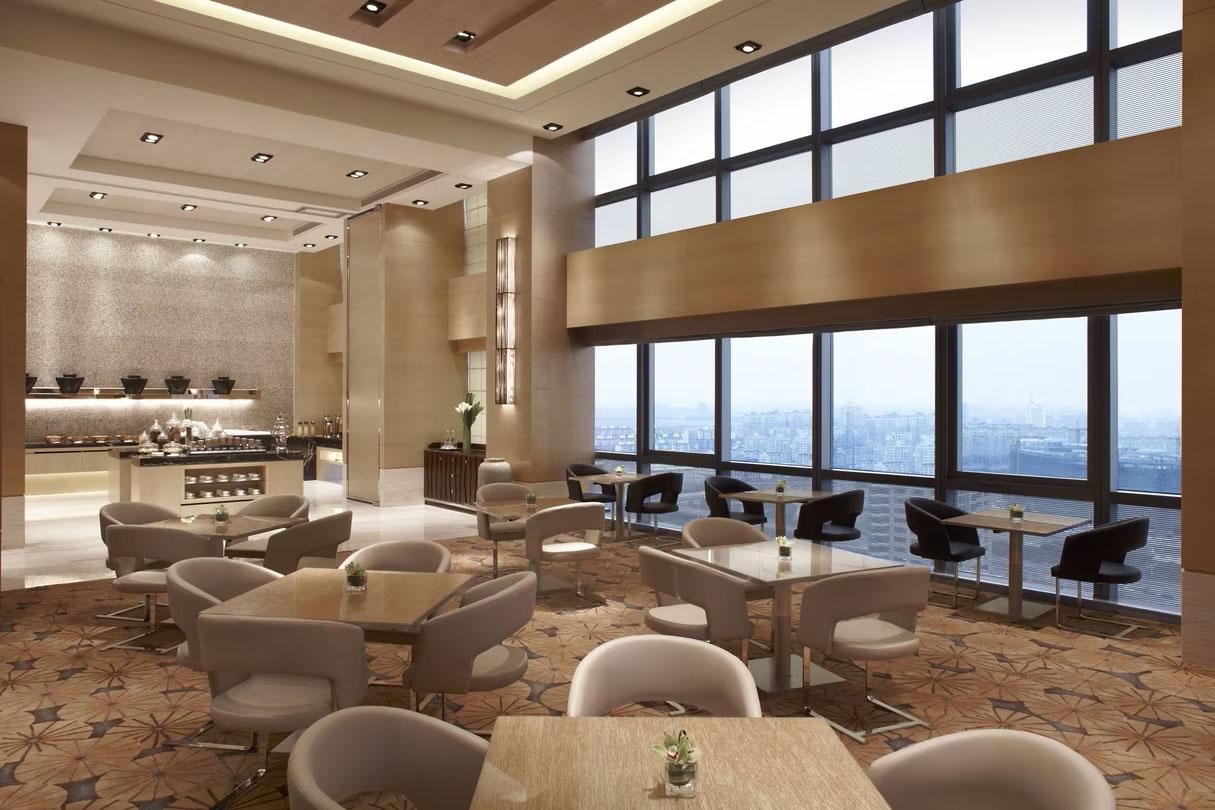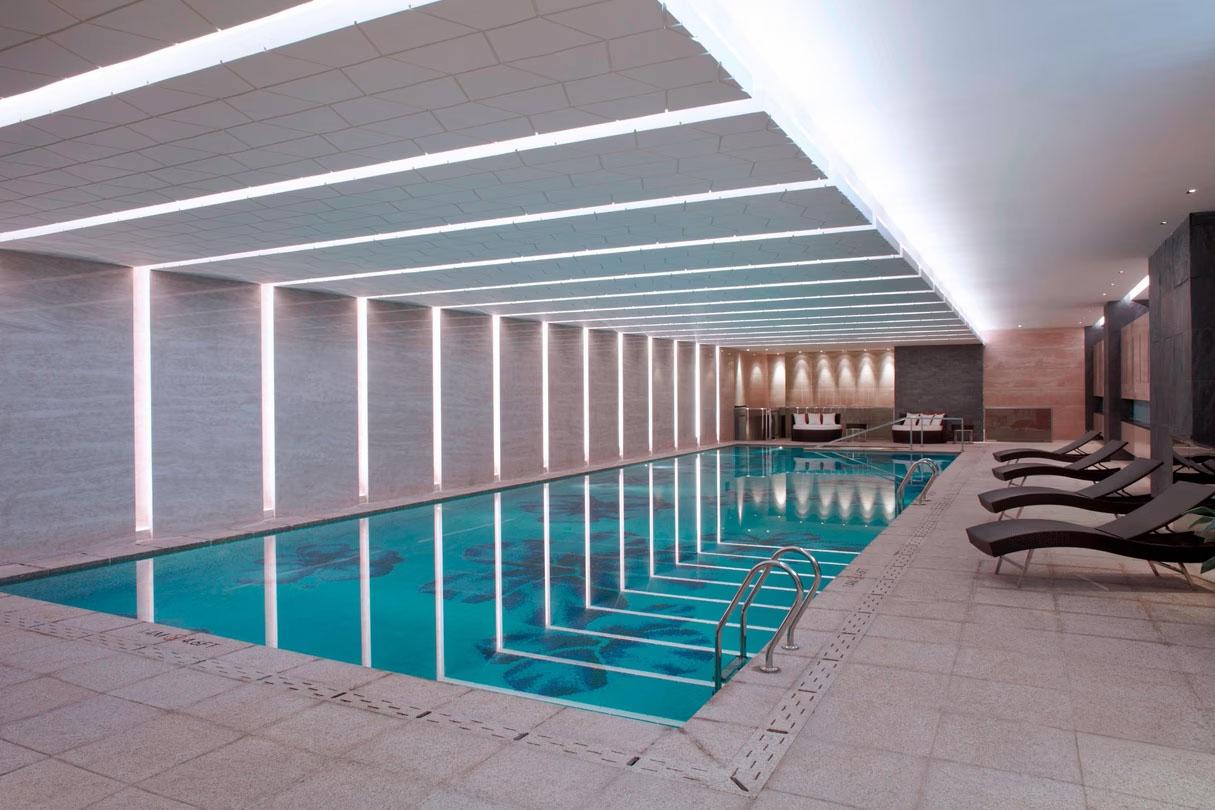 Why You Should Go There
Shanghai Marriott Hotel Pudong East is located adjacent to a canal and beautiful park surrounded by shops, bars and restaurants. You can enjoy a complete range of services when staying at this luxury hotel including a twenty four hour front desk, tour desk and concierge service. The hotel offers express check in and check out facilities, currency exchange, luggage storage and an on-site ATM machine.
In addition to this three on-site restaurants, guests can relax at the Lulur Spa offering a complete range of massages and body treatments, or work out in the twenty four hour fitness centre with sauna rooms, steam rooms and top equipment and free weights. The indoor heated swimming pool is open daily from 6am to 9pm with a lifeguard on duty.
Accommodation
This luxurious hotel spans over twenty two floors with three hundred and twenty three guest rooms, suites and apartments to choose from. All guest accommodation offers large windows with spectacular views, a television, iPod docking station and mini bar.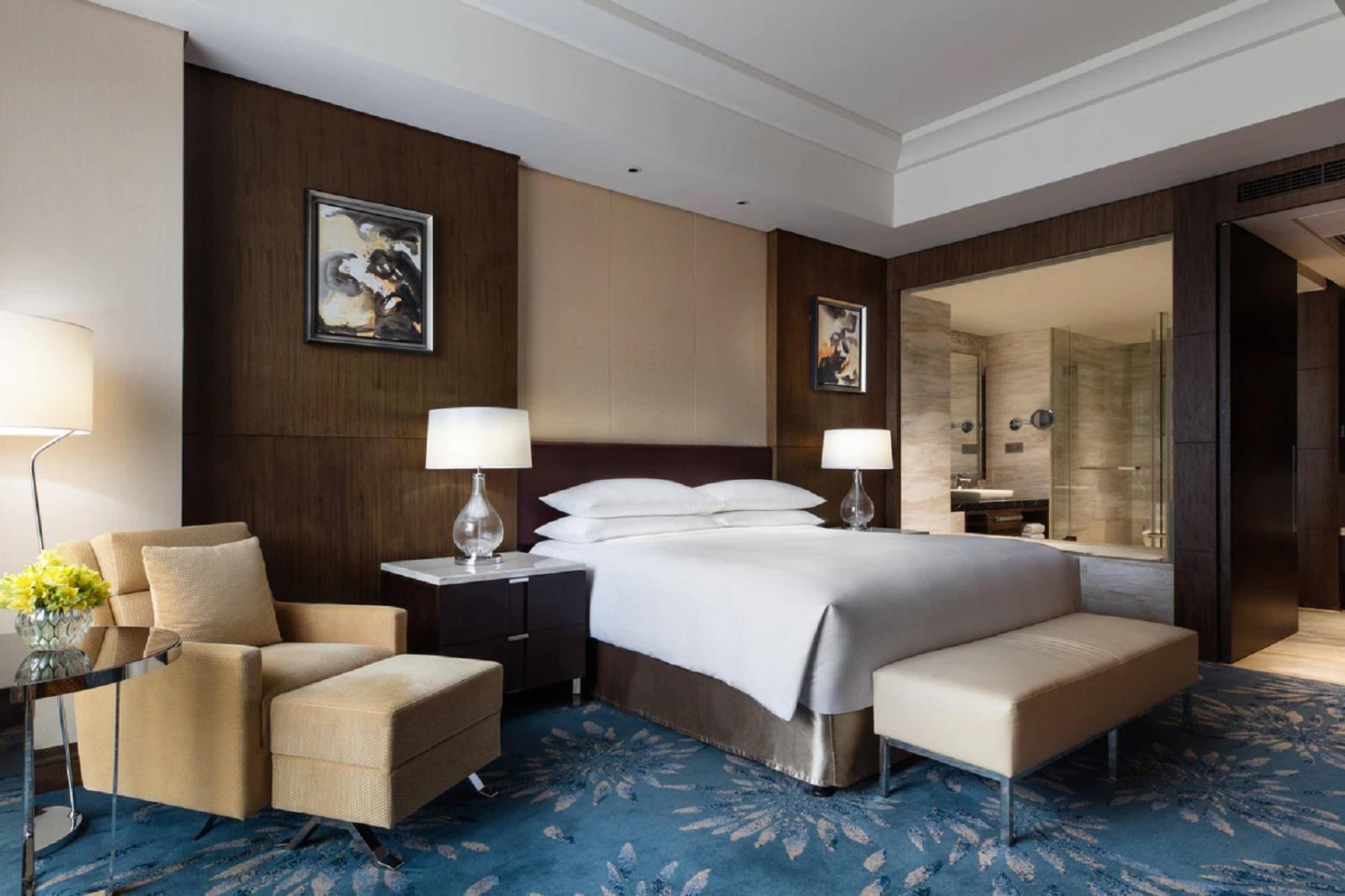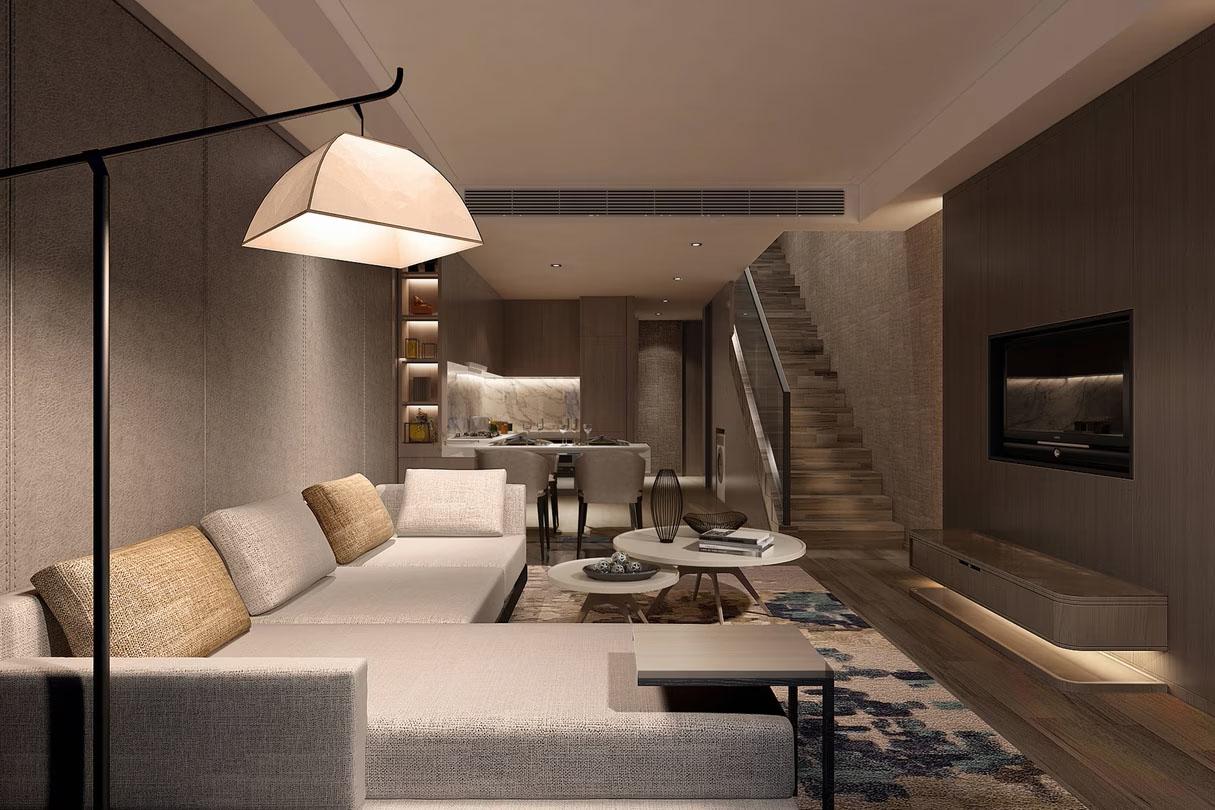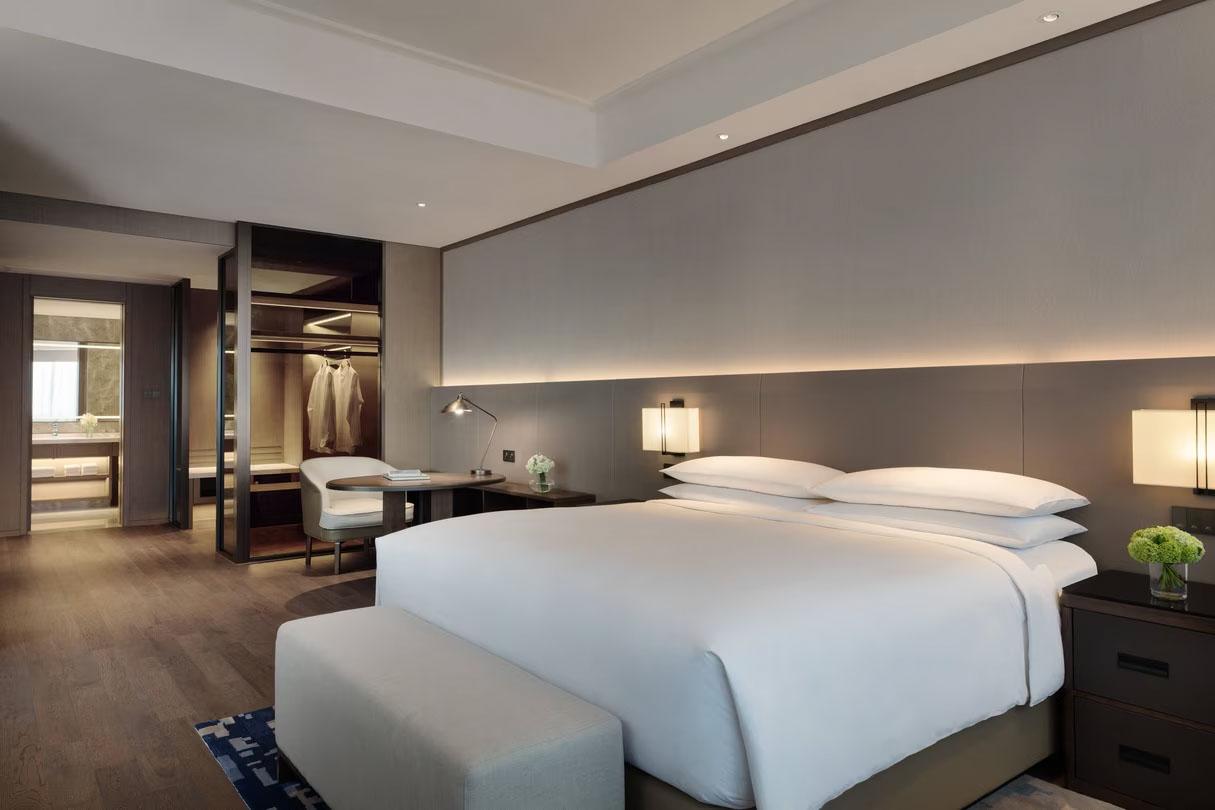 The deluxe room is a thirty eight square metre guest room with lake or city views. Enjoy the convenience of air conditioning, plush bedding and a marble en-suite bathroom. The studio apartment is a sixty two square metre apartment with a feature hot tub, complimentary toiletries, soundproofed walls and seating area. Stay in the executive suite offering eighty square metres of air conditioned space with an en-suite marble bathroom, complete with bath, shower and bathrobes, along with a private living area. The one bedroom loft apartment is one hundred and twenty six square metres with seating area, flat screen televisions, mini bar and air conditioning.
Executive Club Lounge and Kids Club
Shanghai Marriott Hotel Pudong East offers an executive club lounge to business and leisure travellers, unfortunately they do not have a kids club.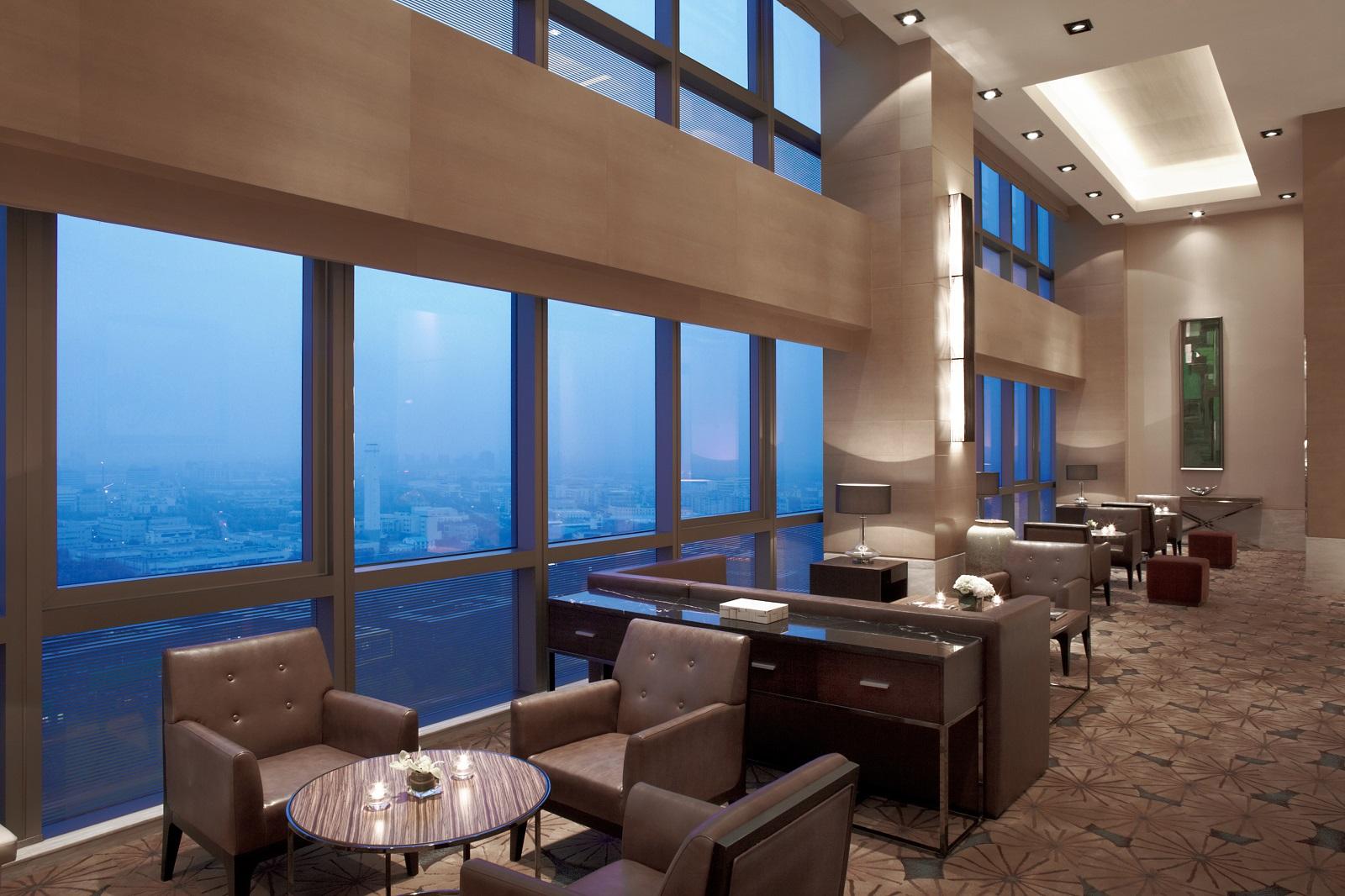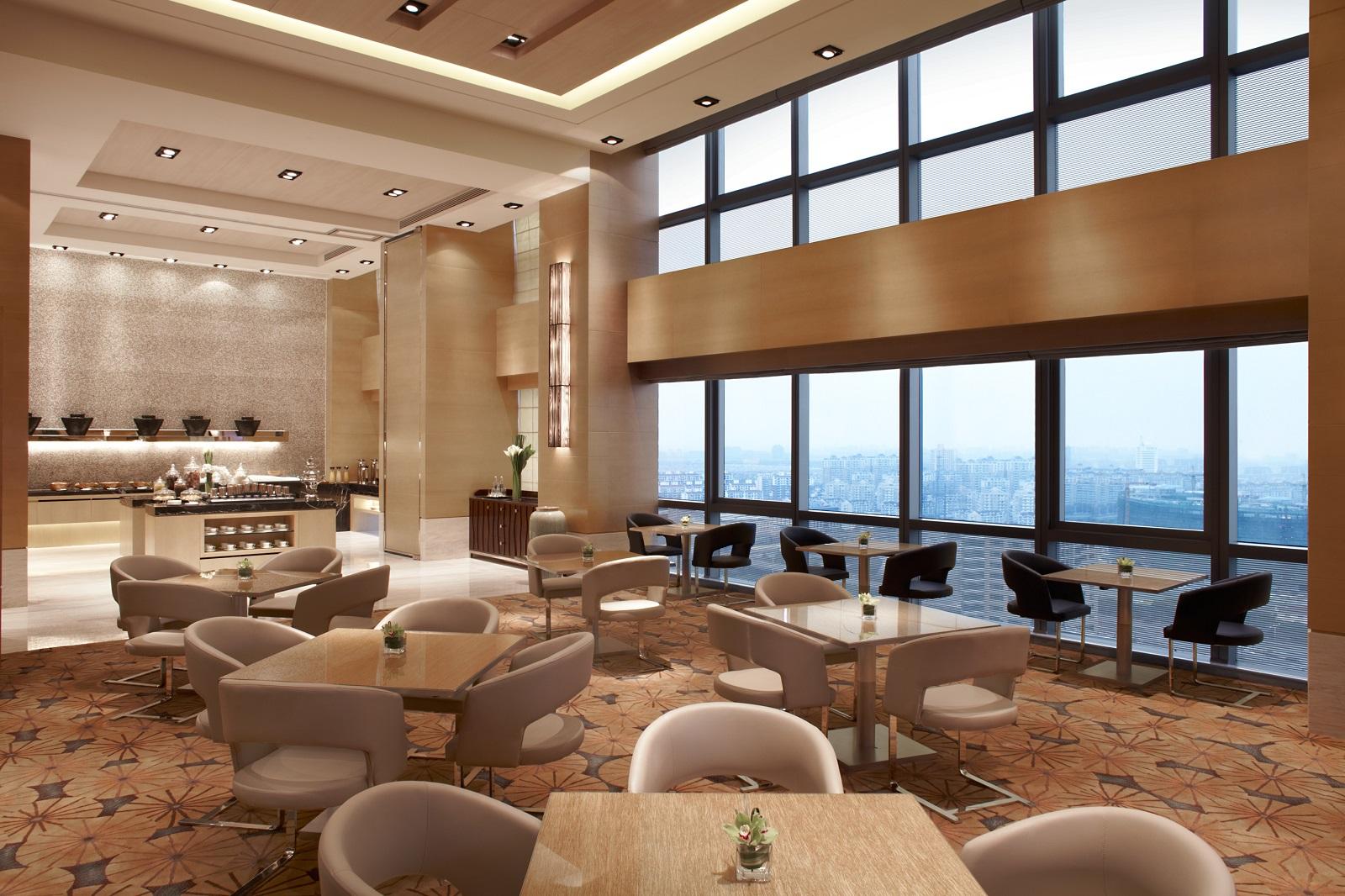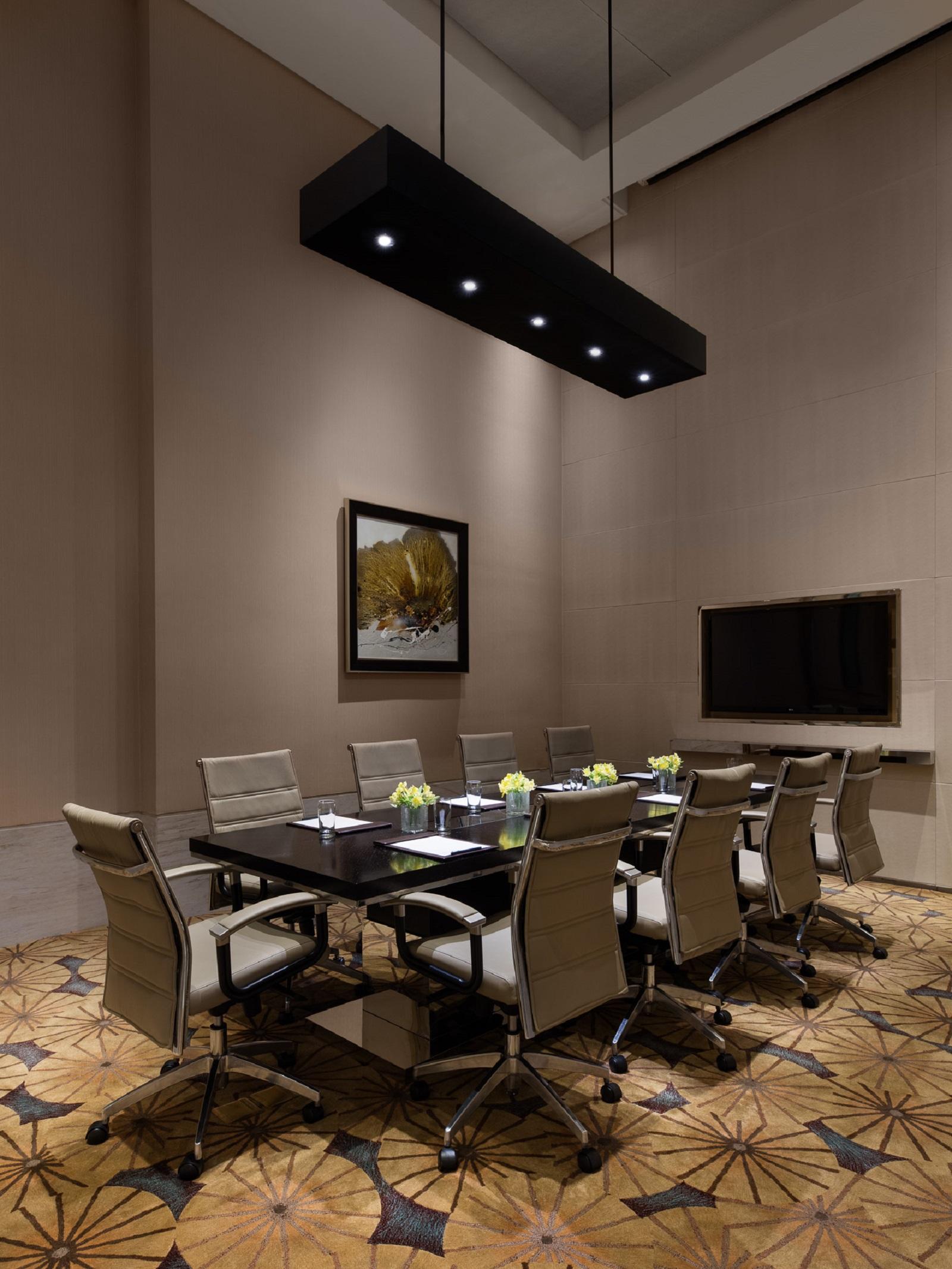 You will find the executive club lounge on the twenty first floor of Shanghai Marriott Hotel Pudong East. It opens daily from 10am to 10pm offering a choice of food and beverage presentations, along with excellent exclusive benefits. You can read about their Executive Club Lounge by clicking on the button below:
Shanghai Marriott Hotel Pudong East Executive Club Lounge