Enjoy an elevated guest experience in the executive club lounge at Regent Shanghai Pudong, open daily from 1pm to 9pm. Located on the thirty fifth floor, the executive club lounge offers first class guest services, exclusive access and excellent privileges, including four complimentary food and beverage presentations daily, including:
Breakfast is served from 7am to 10.30am in Camelia Restaurant on the first floor of this luxury hotel
Afternoon tea can be enjoyed from 2.30pm to 4.30pm
Indulge in Happy Hour from 5.30pm to 7.30pm
Enjoy the benefits of all day coffee, tea, cookies and soft drinks from 1pm to 9pm
Children are allowed in the executive club lounge when accompanied by an adult.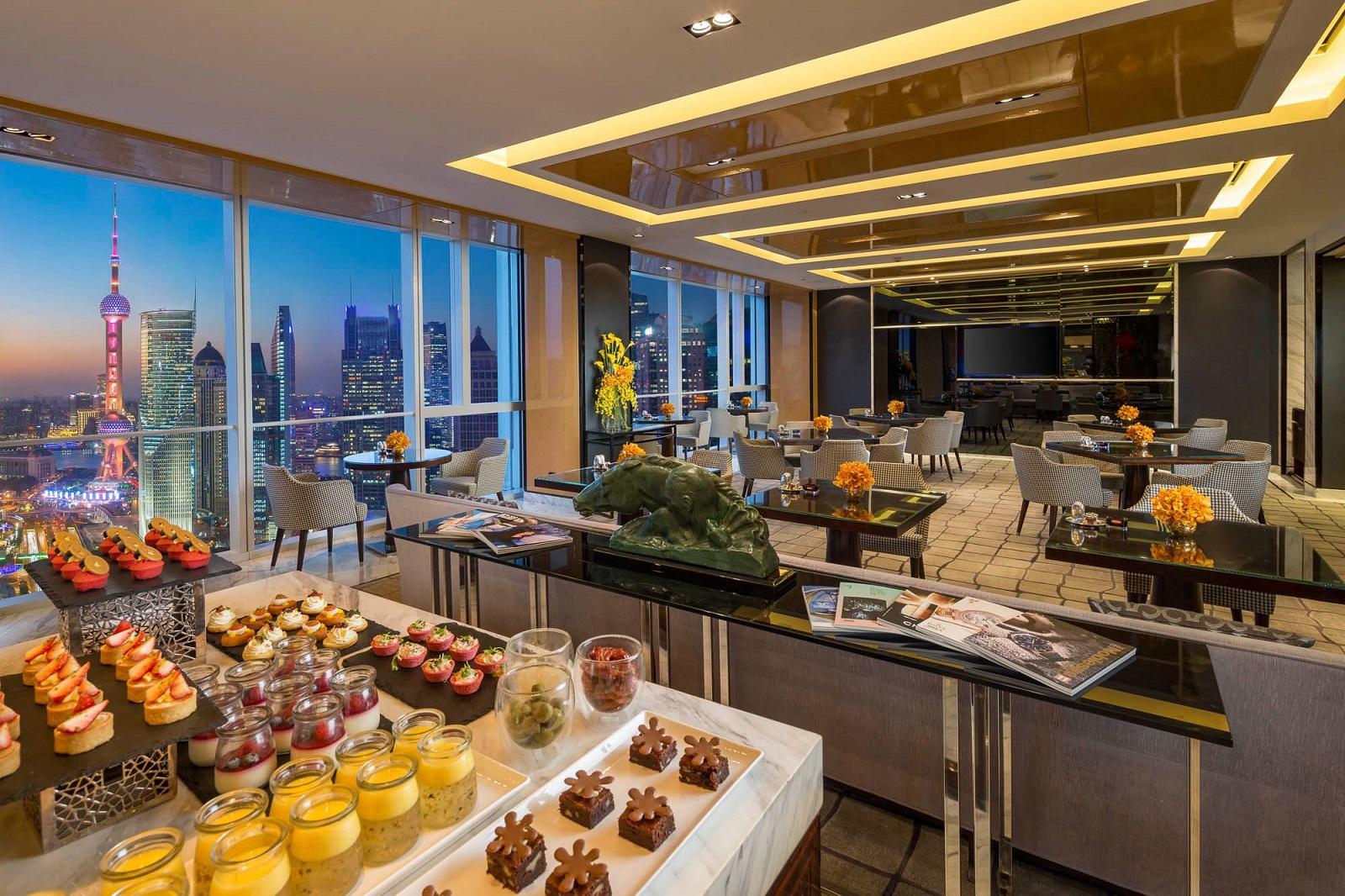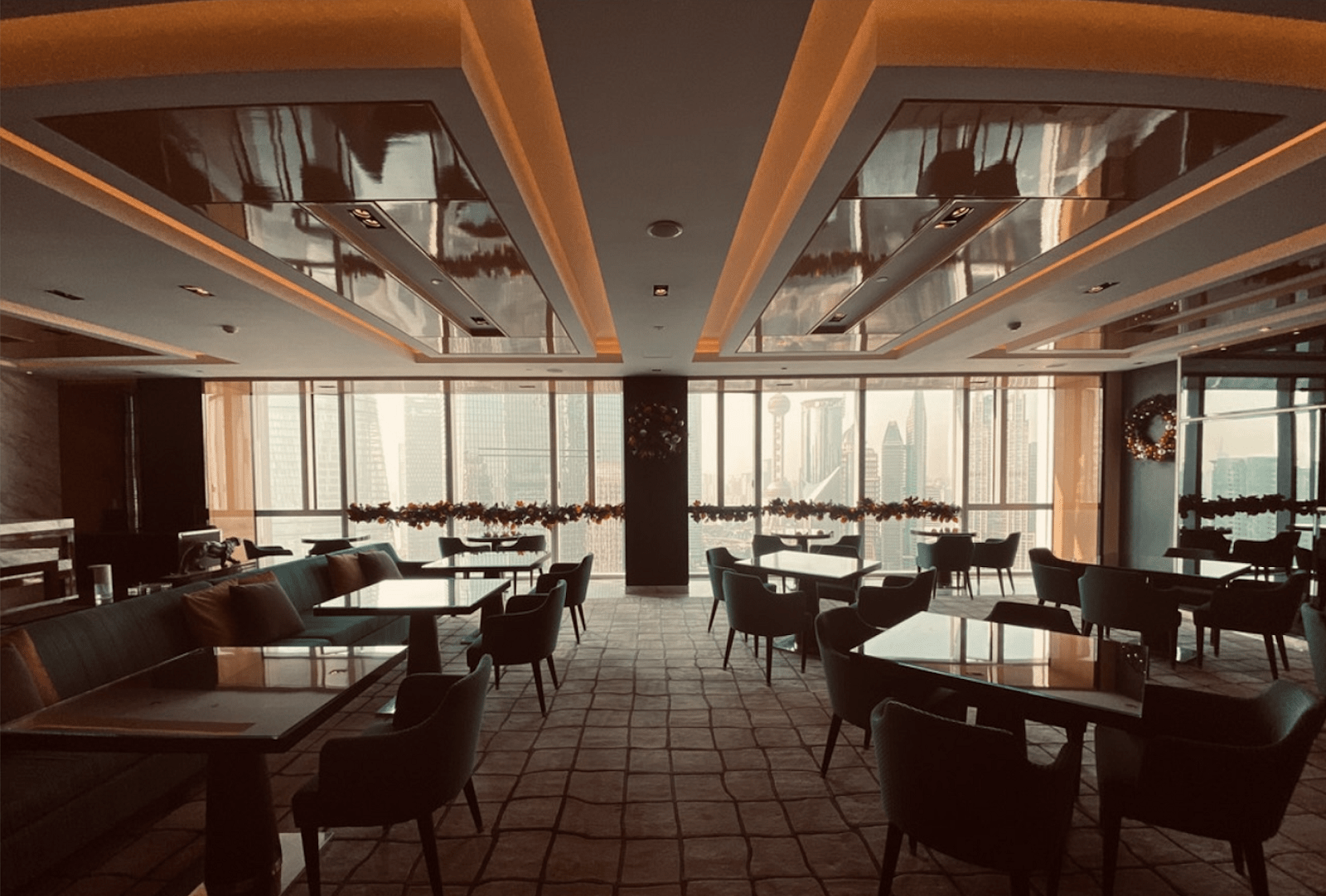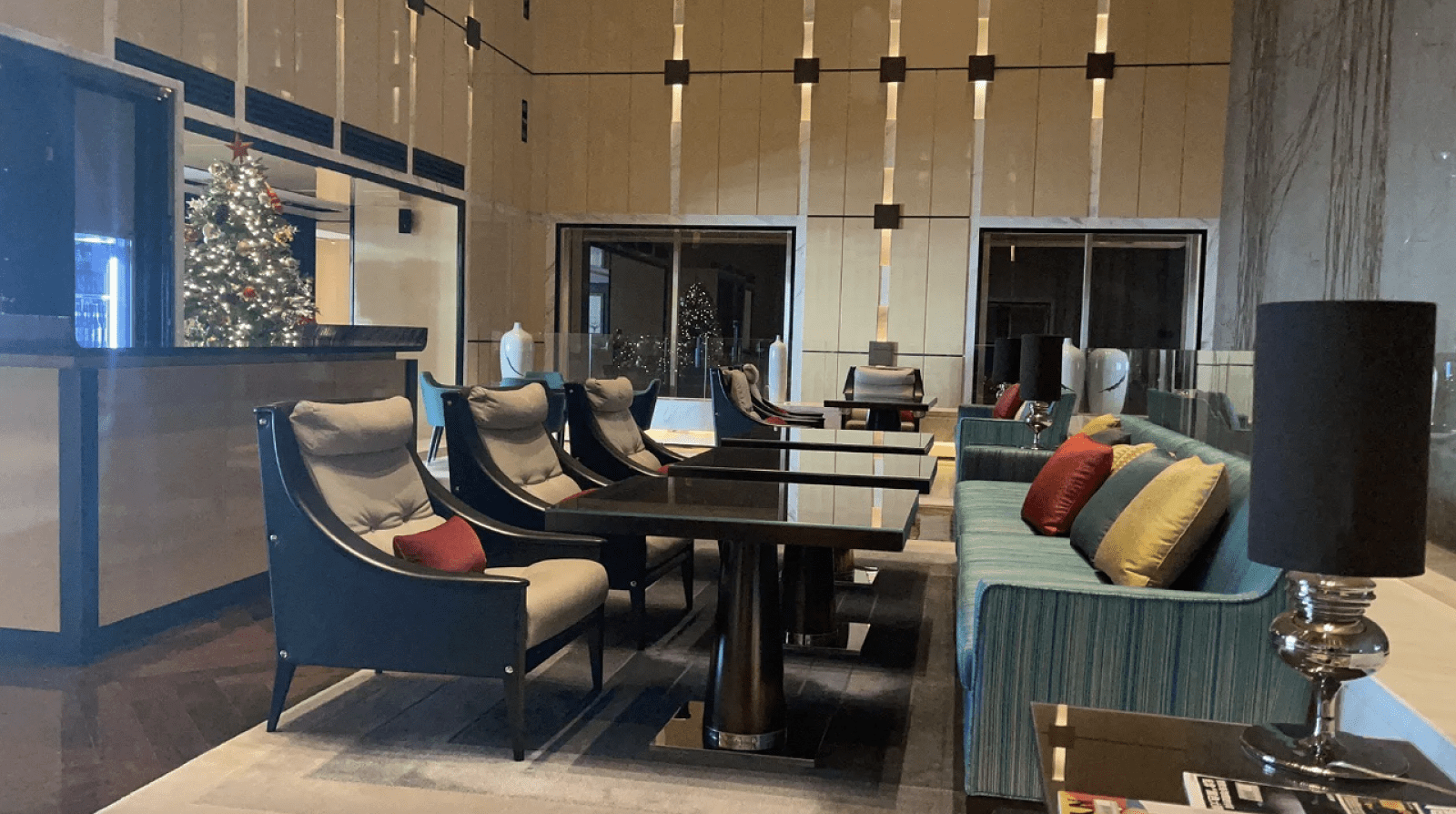 This executive club lounge offers a dedicated private lounge to guests staying in the hotels club level guests and rooms. This is for a maximum of two adults and two children under the age of five per room. Executive club lounge guests can bring a visitor at an additional charge. Children under the age of five enjoy complimentary access, those aged five to eleven are charged at half price (CNY350 per child) and those over eleven pay adult prices at CNY700. They do have a strict dress code of smart casual.
Warm and Inviting with First Class Benefits
The executive club lounge at Regent Shanghai Pudong caters to business and leisure travellers. Business travellers can make use of the executive club lounge board room for hour hour per stay. It does require an advanced reservation and is charged for when you need additional hours. All executive club lounge guests enjoy the convenience of complimentary local calls and internet access in your club level guest rooms.
Being an executive club lounge guest also provides you with laundry up to three pieces per stay or dry cleaning of one business suit. This includes express services. You also enjoy pampering in the on-site spa with a fifteen percent discount on a sixty minute or more massage or facial treatment.
Spectacular Shanghai Skyline Views
This spacious executive club lounge offers spectacular Shanghai skyline views from the relaxing lounge and comfortable dining area. The spacious dining area with food island, offers buffet food presentations, all freshly prepared using local ingredients and topped up constantly. The lounge is very comfortable with plush seating where you can relax, work or meet with colleagues or family members.
There are a selection of magazines you can read while relaxing in the executive club lounge. While we were there, it was filled with business and leisure travellers, some were checking their emails, while others were gazing at the spectacular views during happy hour.