Luxurious in every sense, The Oberoi Beach Resort, Al Zorah, situated in Ajman, inspires. It is the epitome of a resort that was designed to be a destination where guests and visitors can switch off and recharge the batteries. Surrounded by more than a million square metres of protected habitat and sandy white beaches for hours in the sun, The Oberoi Beach Resort, Al Zorah, offers a peaceful haven where guests are able to relax in comfort and style. This resort is fit for the visitor that enjoys being away from it all yet close enough to access whatever Ajman and cities such as Dubai have to offer.
It is architecturally pleasing, and all spaces were designed to offer a contemporary style that appeals to those that enjoy modern conveniences in a relaxed setting. Wonderful birdlife, the fish nursery and offshore coral are just some of the attractions. For lovers of golf it is good to know that they have access to a course that was designed by Jack Nicklaus. Outstanding accommodation, a choice of fine cuisine and opportunities to relax make for a fine experience. The Oberoi Beach Resort, Al Zorah offers every guest a memorable stay and the opportunity to experience luxury in every respect, supported by quality service throughout.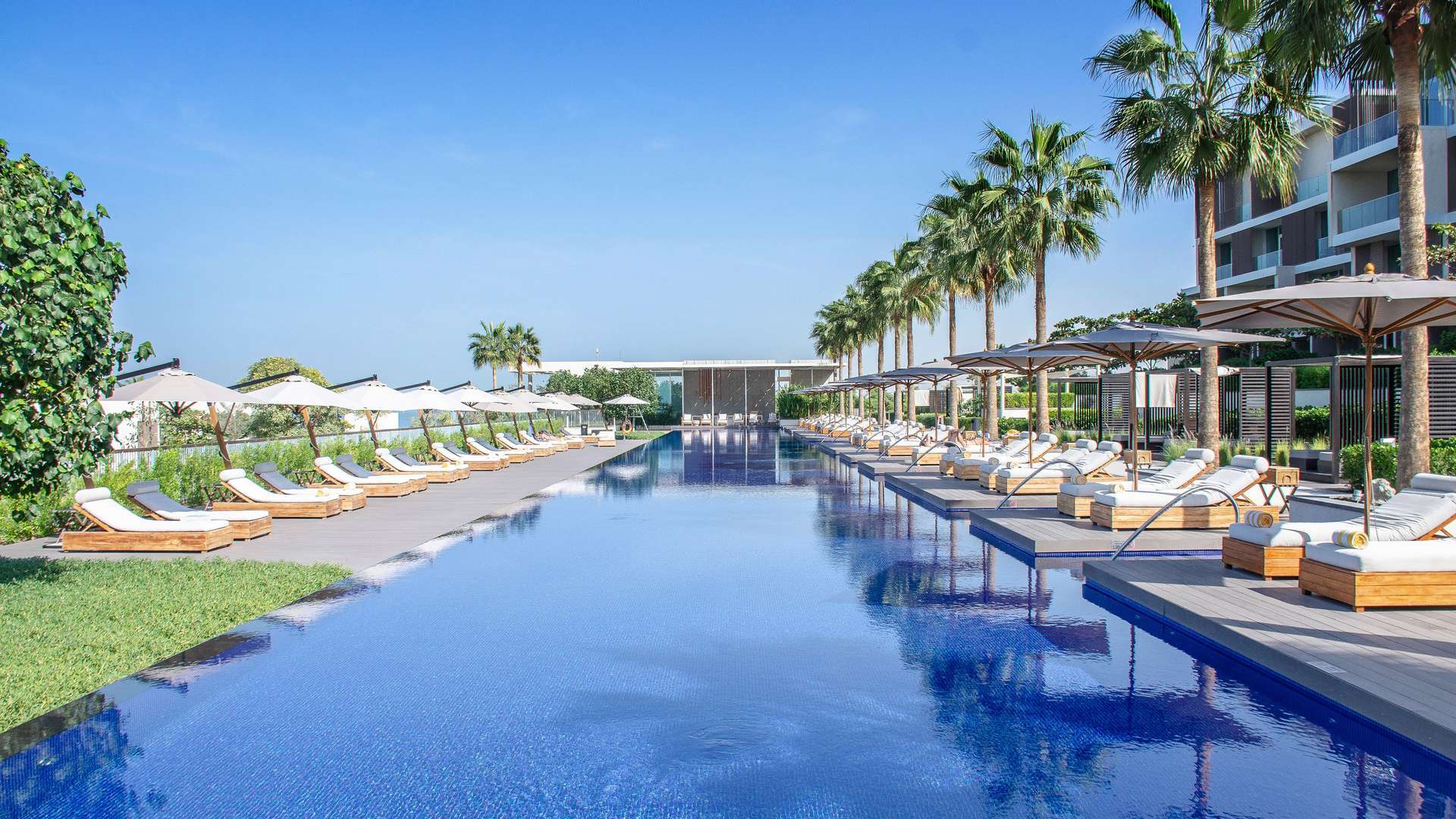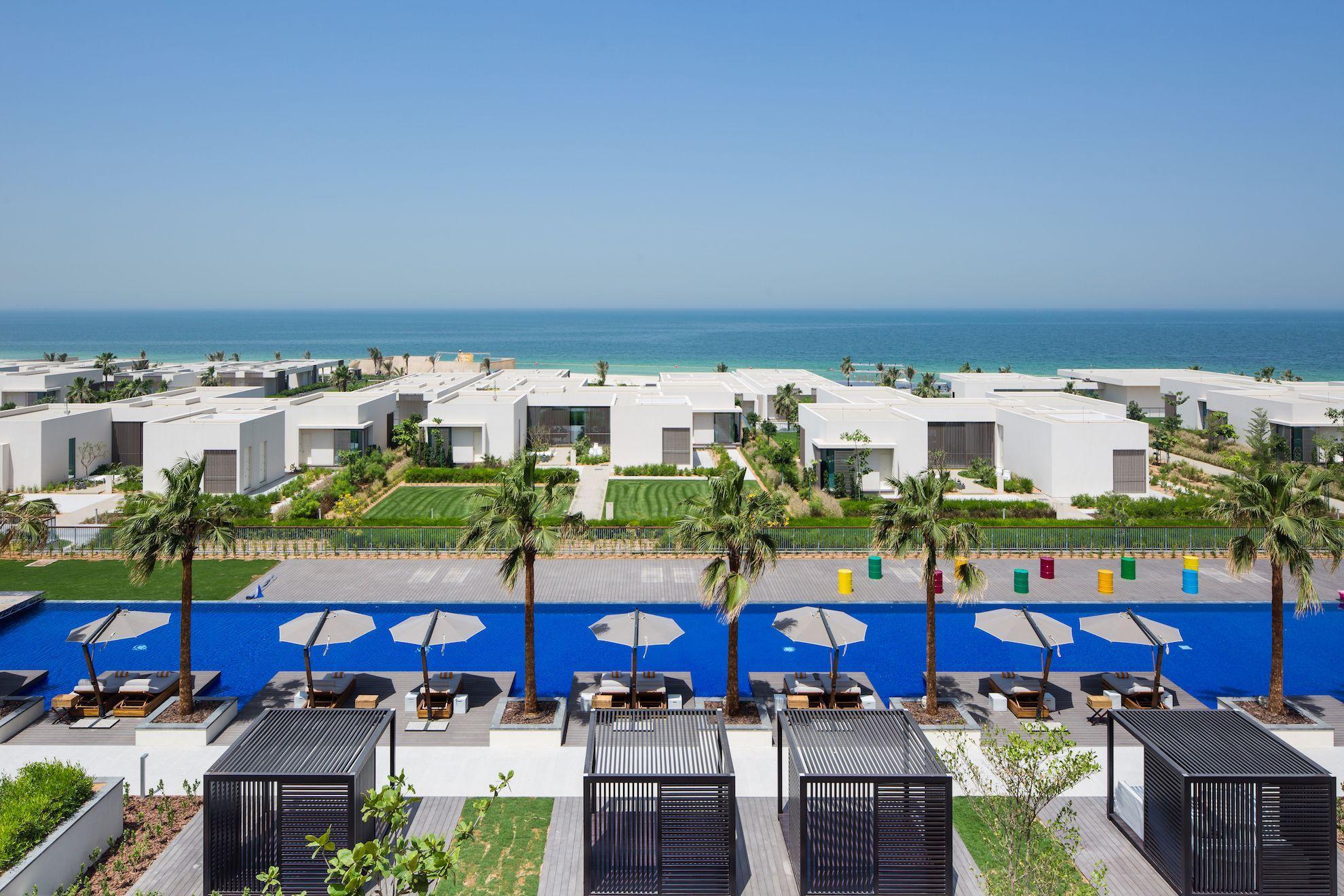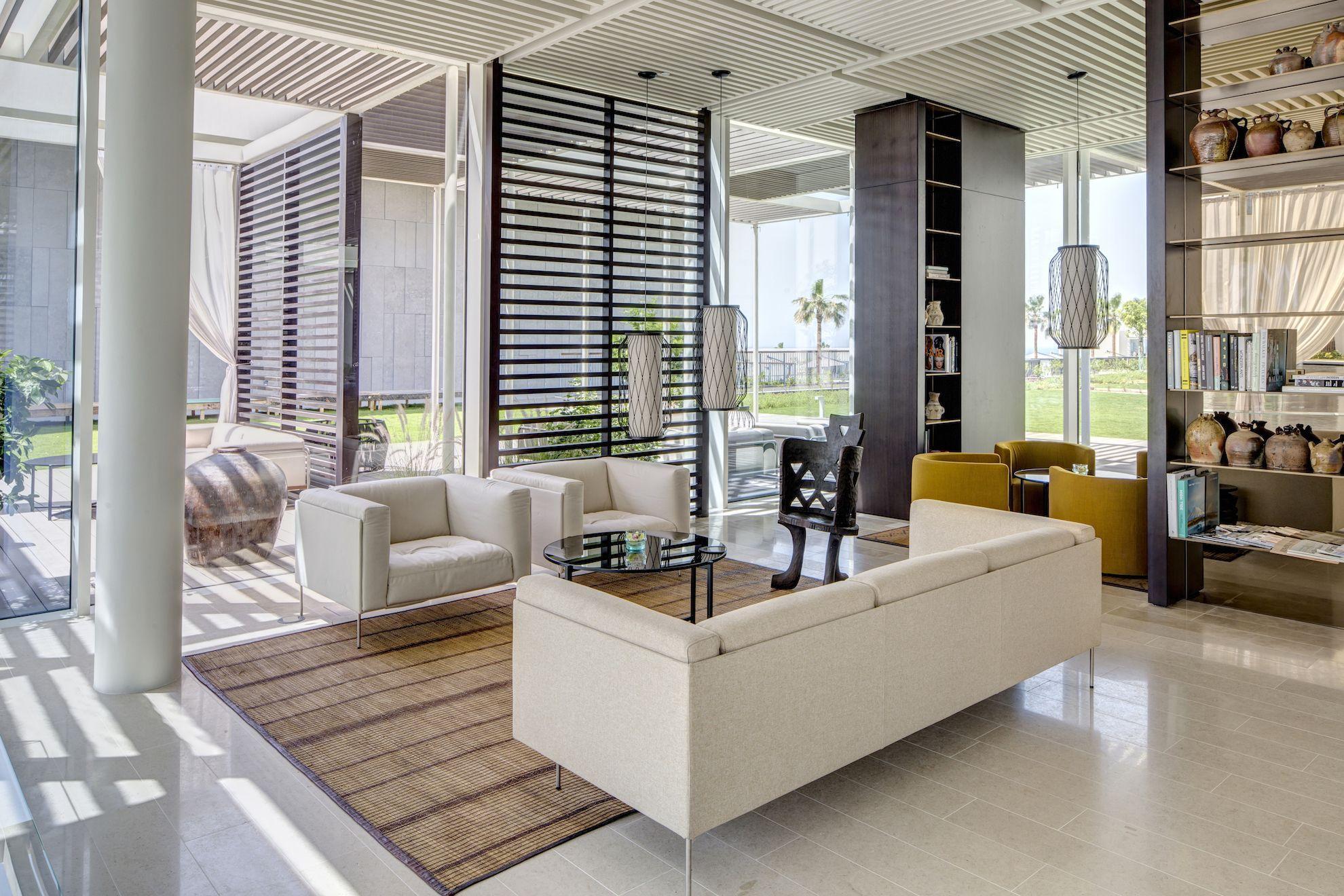 Why You Should Go There
The Oberoi Beach Resort, Al Zorah in Ajman is renowned for its stunning position by the beach and its setting that appeals to those with an appreciation for natural beauty and blue skies. Accommodations are truly superlative, with décor and bedding among the best anywhere. Top-class restaurants and other amenities contribute to a wonderful stay. The Oberoi Beach Resort, Al Zorah, is situated 2.3 km away from Ajman Free Zone for trading, 3.2 km  from the Ajman Chamber of Commerce, 3.8 km the Ajman Museum, and with Ajman Bank HQ also less than 5 km away. Other places nearby that may be of interest include the Ajman China Mall and Ajman University of Science and Technology.
For a choice of fine dining The Oberoi Beach Resort, Al Zorah offers different opportunities. At the beach front Aquario guests can enjoy great Mediterranean flavours, with seating available both indoors and outdoors. Cuisine from different parts of the world at Vinesse ensures that all palates are catered for. At The Poolside Lounge guests are invited to enjoy salads, gourmet sandwiches and great burgers, as well as home baked breads and a choice of cocktails.
For a choice of wellness treatments guests can visit the highly rated The Oberoi Spa which features different treatment rooms, a swimming pool and fitness centre. There are private treatment rooms, private hammams and open-air showers. The spa is open every day between 10 am and 8 pm for resident guests only. Some of the treatments include a variety of facials and energy balancing with volcanic hot stones to leave you feeling relaxed and energized.
The Oberoi Beach Resort, Al Zorah offers various opportunities for those that are interested in hosting functions and professional events. They are well geared to offer spaces for product launches, seminars and conferences. Guests on business, staying at the Oberoi Beach Resort, Al Zorah, have access to smart meeting rooms equipped with modern technology that includes drop down screens, Wi-Fi projectors and video conference facilities. Attentive service throughout is a great feature.
Accommodation
All rooms, suites and villas offer guests a space where they can relax in style and feel that they are visiting a special resort. Space, lots of natural light and ocean views enhance the feeling of staying in a top-class 5-star beach resort. Accommodations are well appointed, furnishings and décor elegant and classy.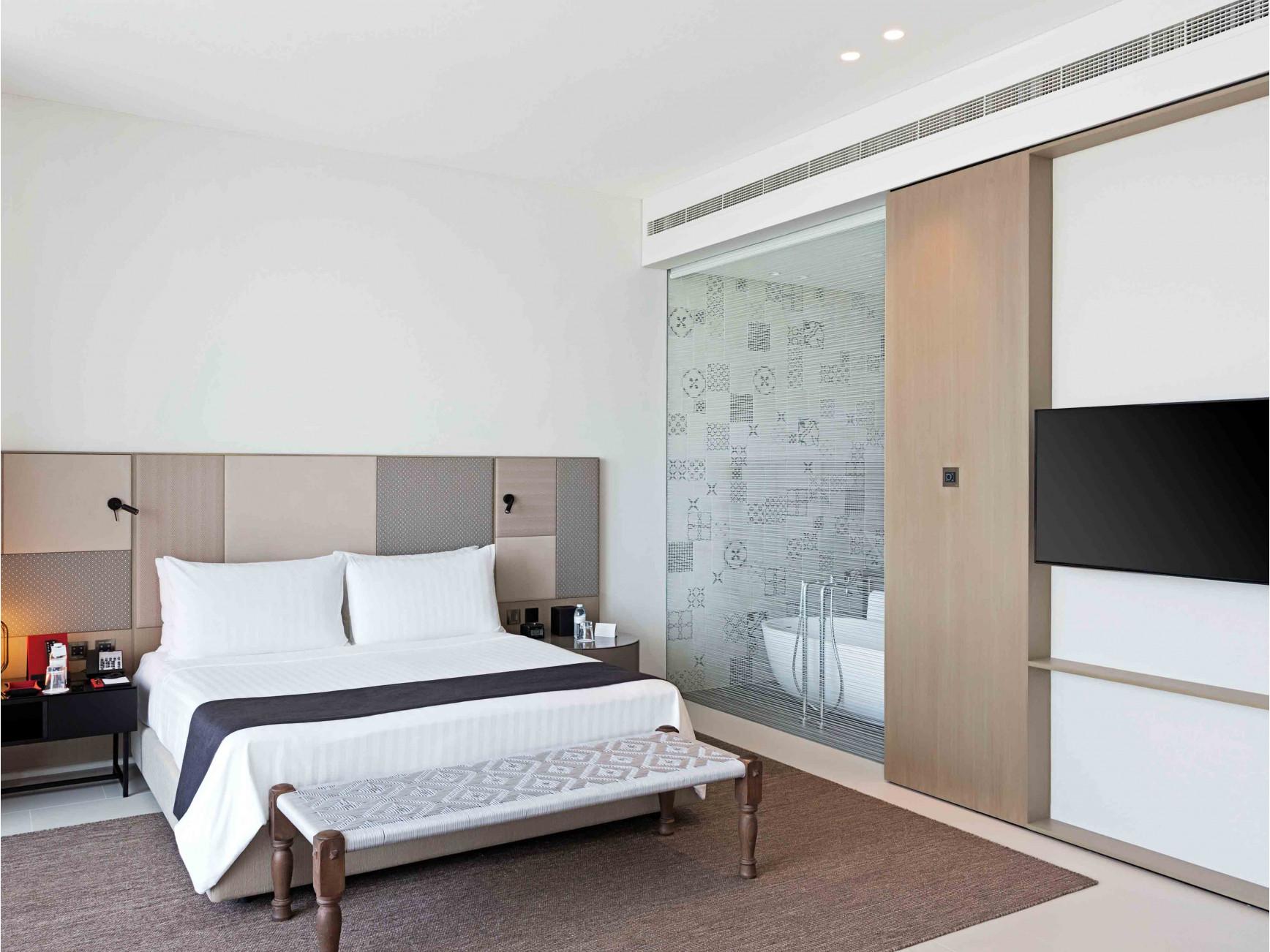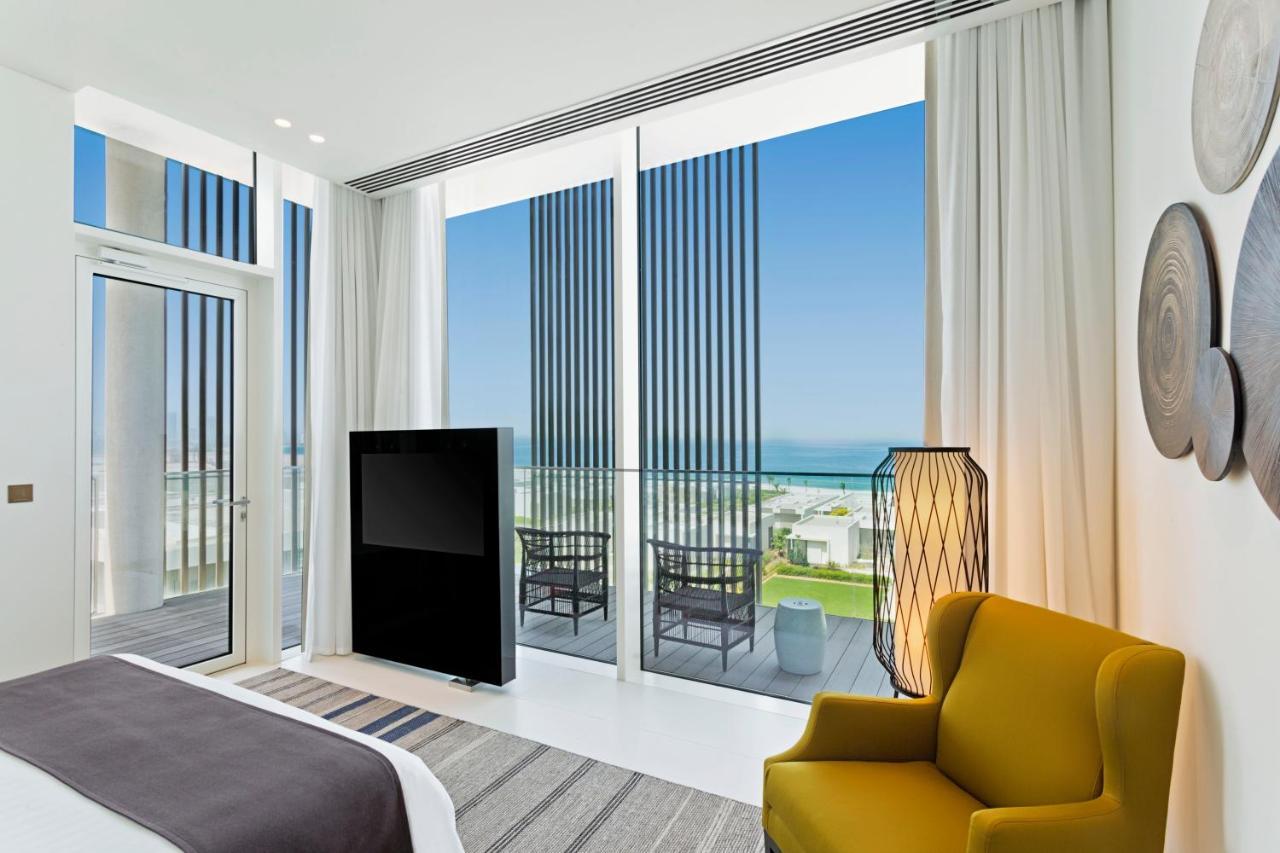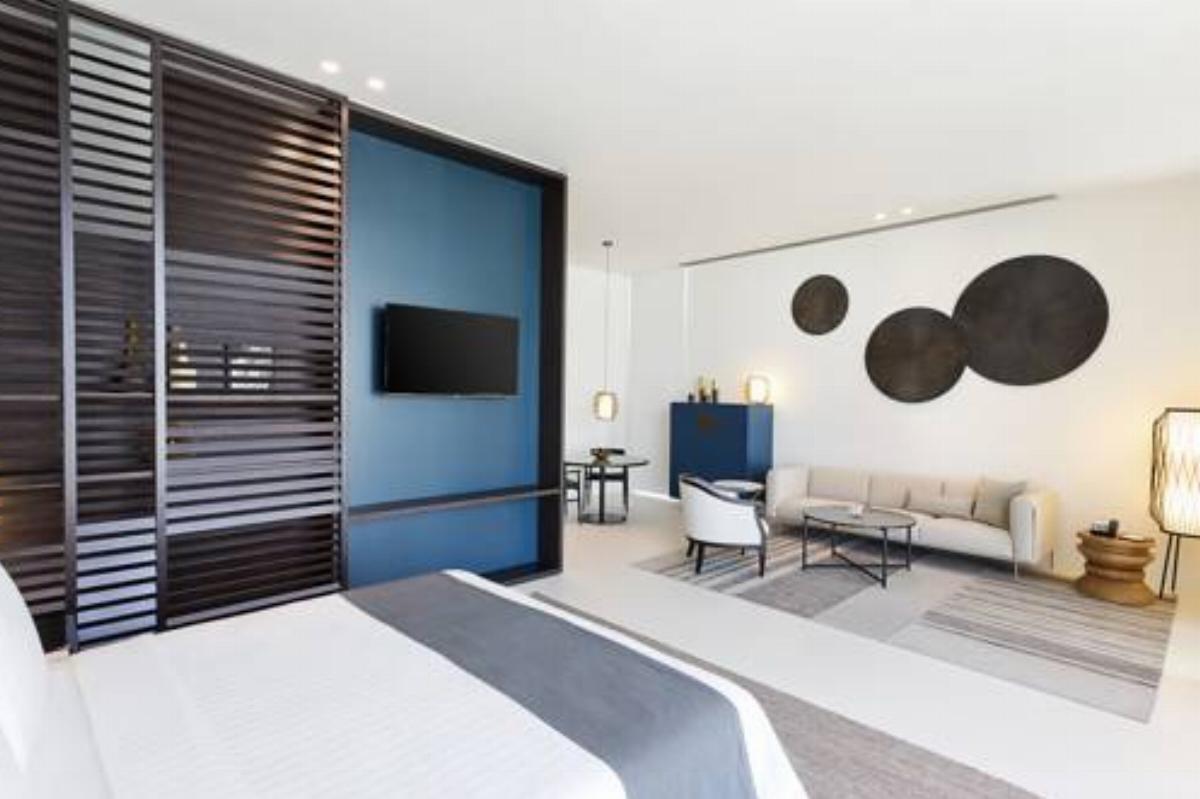 Guests can choose from different categories of accommodations, i.e. the rooms, suites and villas. Examples include the Premier King Room with Private Terrace, the Deluxe Suite with Private Terrace, and the different villas. Some have their own private pools, while other villas have private gardens.
Executive Club Lounge and Kids Club
The Oberoi Beach Resort, Al Zorah caters to the needs of families with children with their Kids Club. Unfortunately they do not have an Executive Club Lounge.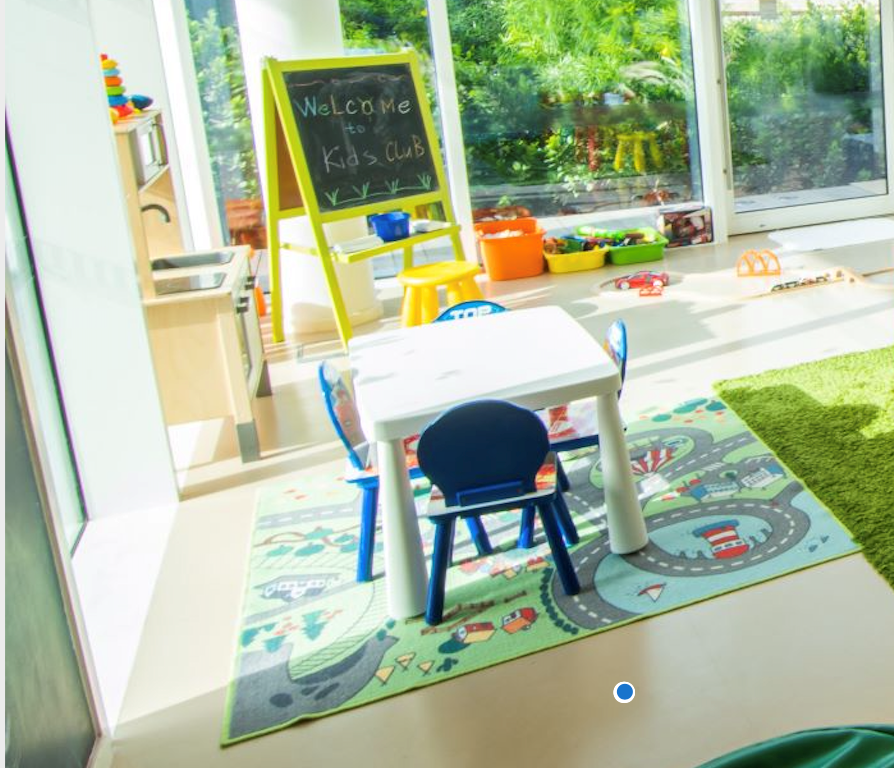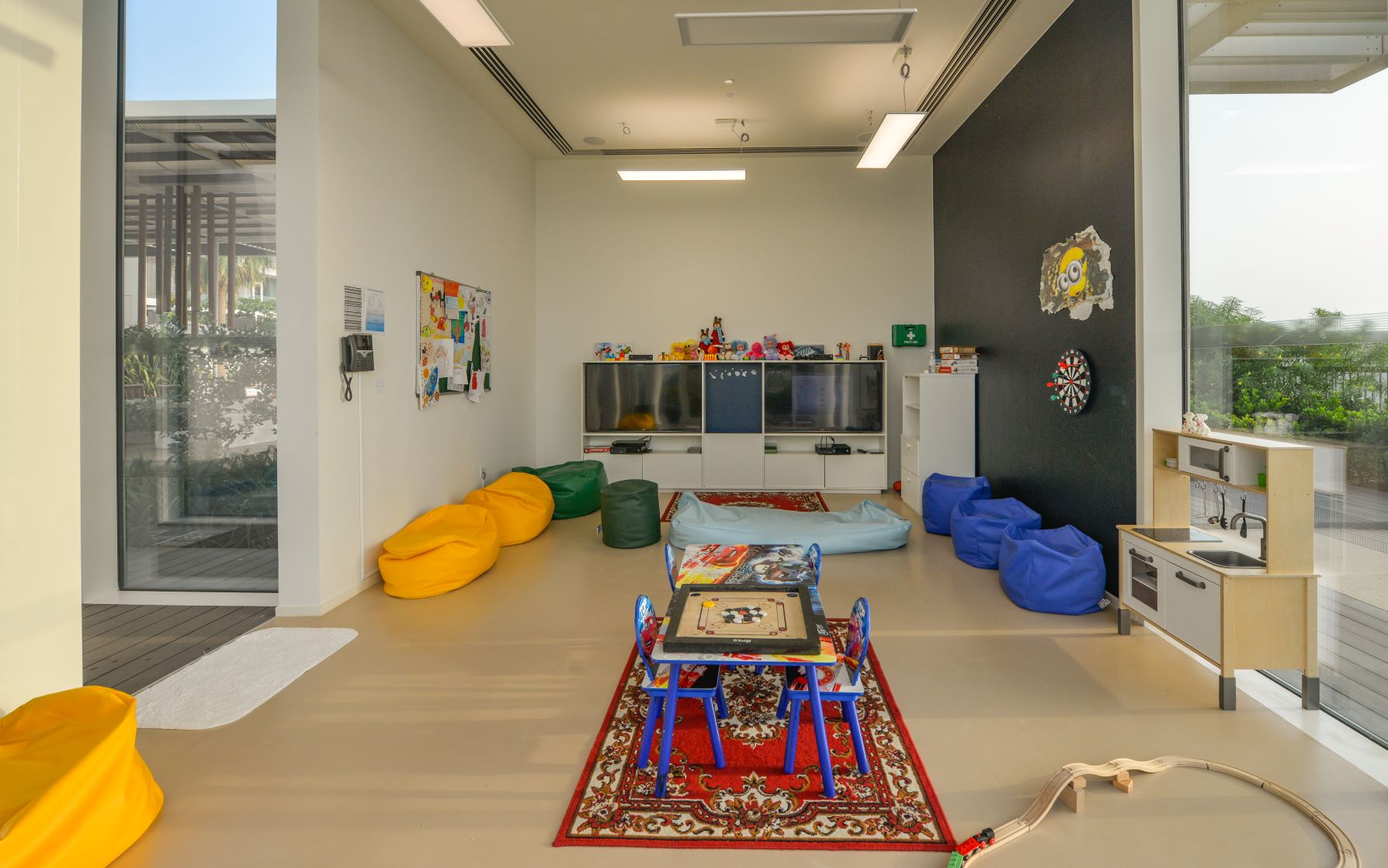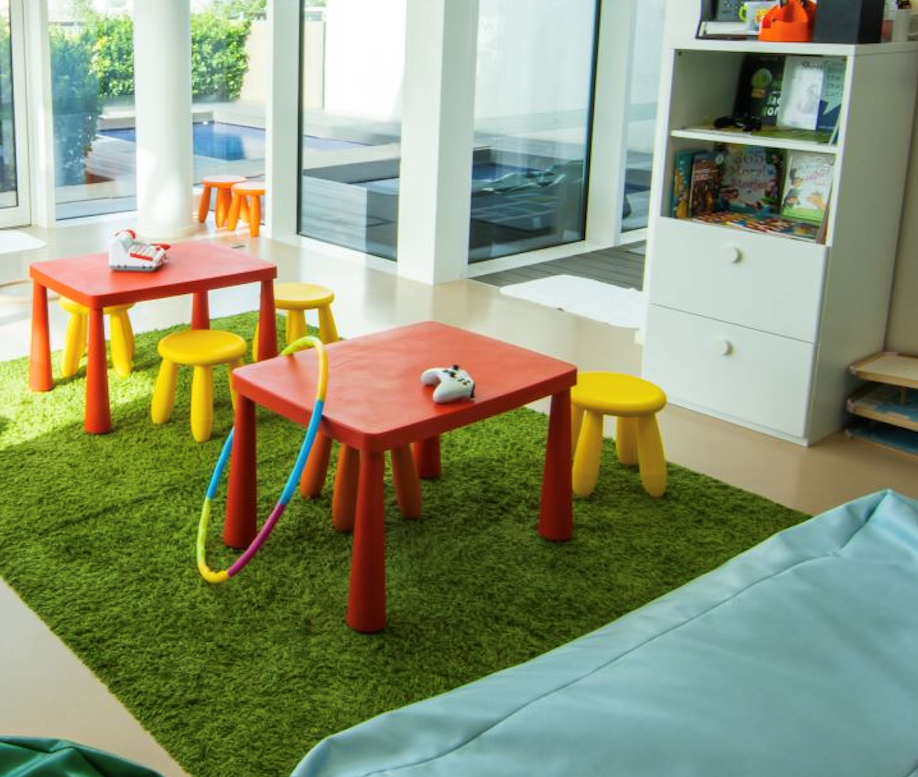 The Kids Club at The Oberoi Beach Resort, Al Zorah is open every day between 10 am and 1 pm, and then again from 3 pm until 6 pm. It is a happy, inviting space where the young ones are occupied with games and exciting activities. You can read about their Kids Club by clicking on the button below:
The Oberoi Beach Resort Al Zorah - Kids Club