Getting ready to jet off on your first holiday is something we all look forward to, but the process of reaching your destination may not always be so luxurious. For many travellers, flying for the first time is an anxiety inducing experience, but there is no need to be nervous about the start of your journey, as you can set your mind at ease with a simple bit of preparation. These top tips for first-time flyers will ensure you can board your plane without any jitters, so don't miss out!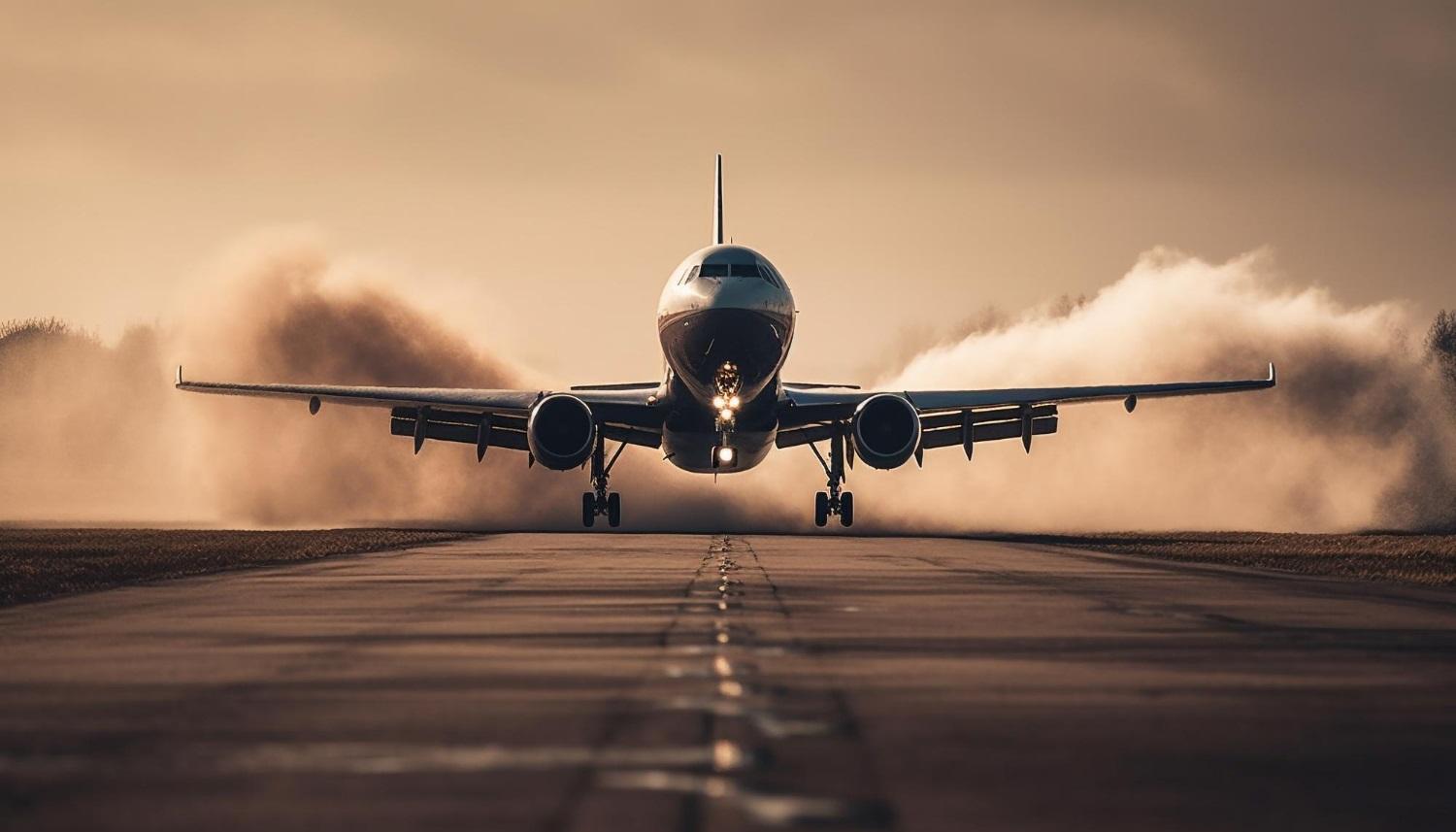 Image: The Excitement of Taking Off into the Skies on Your First Flight
Travel Savvy Trips
Travel Insurance
One of the most widely spread travel tips that everyone should live by is to get travel insurance, and even though some travellers believe that they will be responsible and can do without travel insurance, trust that this is a mistake you only make once, and it's even better if you don't make the mistake at all. There are a million variables when travelling that will influence your trip, many of which will be completely out of your control, and this is where the importance of travel insurance is clear. Even if you are only embarking on a short trip, no one wants to face the struggle of having to fork out more money on your trip than you expect. In the case of flight delays, cancelations or unexpected changes, travel insurance will be a complete life saver. The peace of mind that comes with having travel insurance will make every trip so much better, and in the case of needing medical assistance, having this in place will take a huge load off your shoulders.
Online Shortcuts
One of the most stressful parts of taking a flight is ensuring you are checked in on time, but this next pro level flying tip is guaranteed to save you a world of hassle. The key to skipping all this effort is to make use of a very new and nifty feature many airlines offer. If online check in is available for your flight, you definitely do not want to miss out on this opportunity to make your flight a hundred times more convenient. Most online check ins open 24 hours before the flight, which gives you plenty of time to do this before you arrive at the airport. This will allow you to skip right past the queues, and more importantly, avoid those feared middle seat assignments. An online check in will give you all the details you need such as your flight and gate number all conveniently on your digital boarding pass. Travel made easy!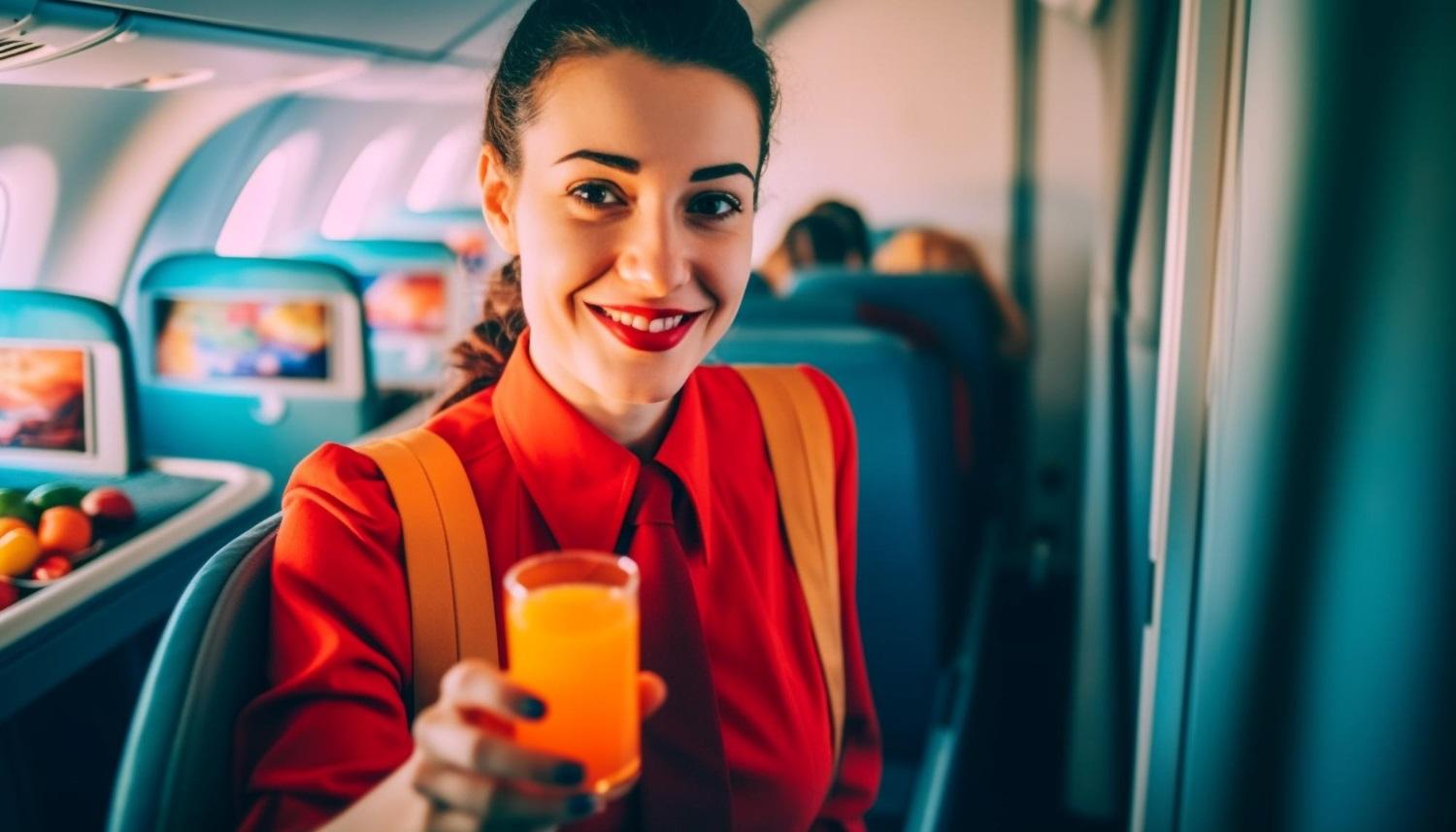 Image: The Bliss of Skipping the Lines and Enjoying a Drink After a Carefree Boarding
Loyalty Perks
Here's another insider hack for first time flyers, join an airline loyalty program, not only will this give you a range of perks when flying, but this will also give you a great excuse to plan some more trips! These loyalty programs often give flyers points for every flight as well as other perks like access to fancy airport lounges and priority boarding. If you are a really frequent flyer, you may even be able to enjoy a free flight every now and then. If you are lucky, this simple membership may even get you upgraded to better seats once in a while and provide quite decent discounts that will put more money in your pocket for your holiday.
Preparing For Your First Flight
Luggage Laws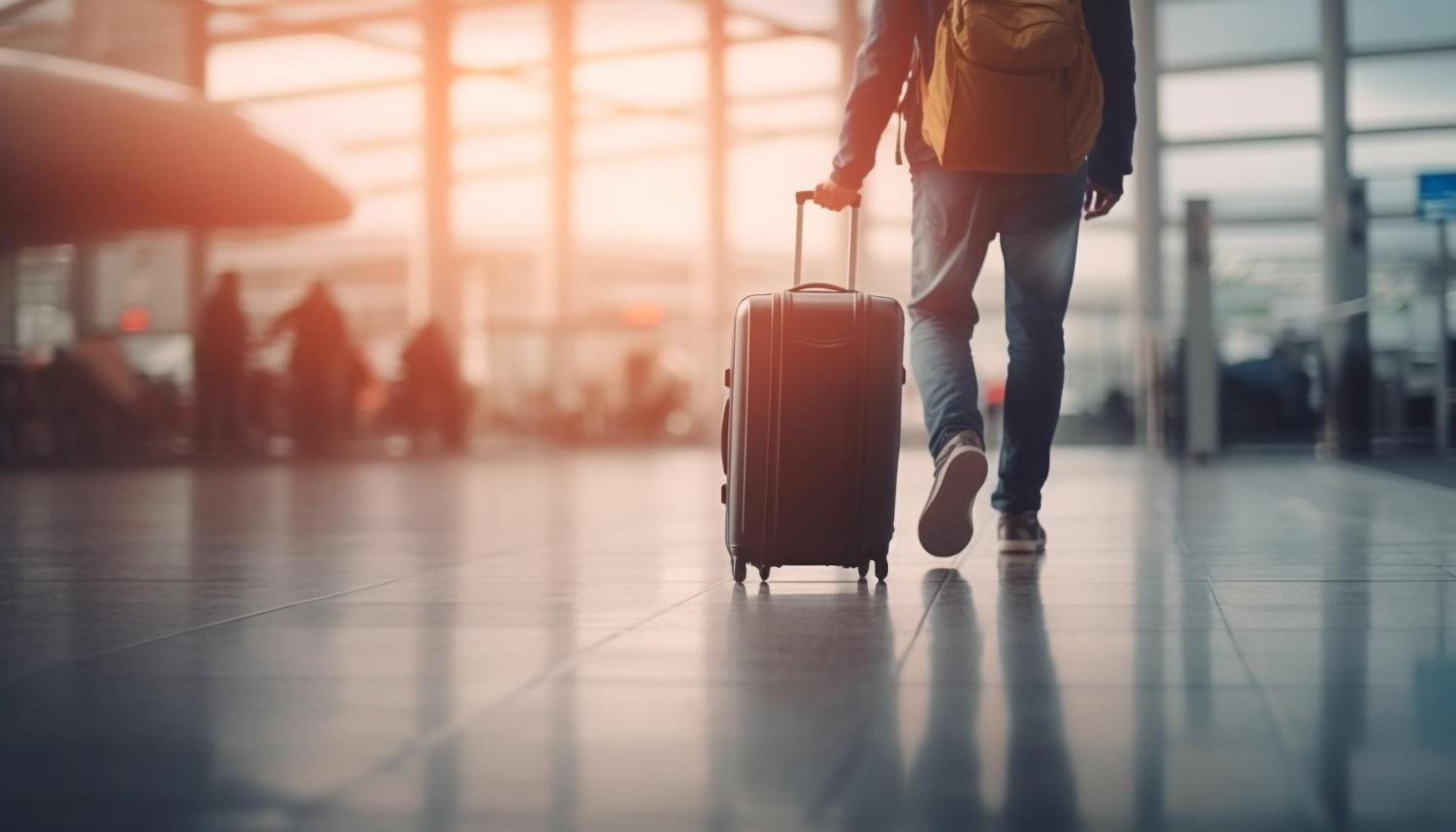 Image: Travelling with The Correct Amount of Luggage to Avoid Extra Baggage Fees
Carry on Rules
One thing that makes some flyers nervous is that once you say goodbye to your luggage, you will not be seeing it again until the pickup terminal at your destination, and you simply have to have faith in the fact that it will show up where you are. There are some ways to mitigate this stress though, and this brings us to the universal carry-on laws when flying. The golden rule is that you should pack anything that will be hard to replace in your carry on, and this can conveniently be placed in the overhead storage compartment of your seat. In the rare event that your bag does miss its destination, at least you can ensure that all your important documents, prescription medicines and other crucial items do not get lost and trust us when we say that it's not fun being stuck without these in a foreign place.
Items you'll also want to have close to you during a flight will include things like your laptop, headphones and maybe a book to keep you entertained. When putting things like contact lens solution in your carry on, remember to bring a travel size bottle, and keep in mind that your checked carry-on luggage should be able to fit in the overhead compartment space or underneath your seat.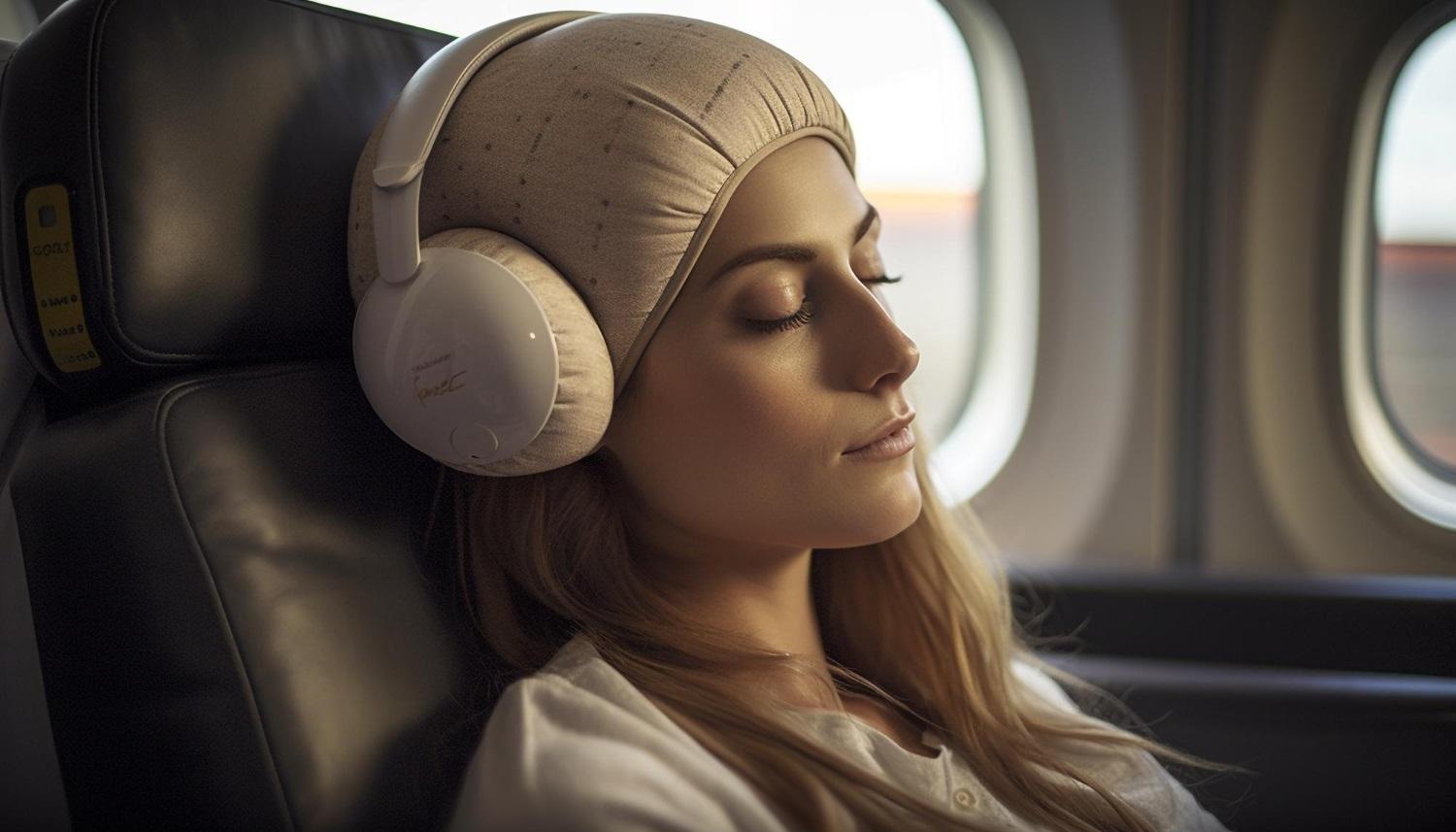 Image: A Flyer Enjoying Listening to Music on Her Carry-on Headphones to Stay Entertained During a Long Flight
Timing
As you can expect, time is of the essence when catching a flight, and there are general time rules for flights that everyone follows. Catching a flight is nothing that getting onto a bus or train, and due to all the lengthy check in, scanning and boarding processes, it's recommend that you show up to the airport at least 2 hours before your flight takes off, and for international flights, it's better to be on the safe side and arrive at least 3 hours prior.
Last Minute Advice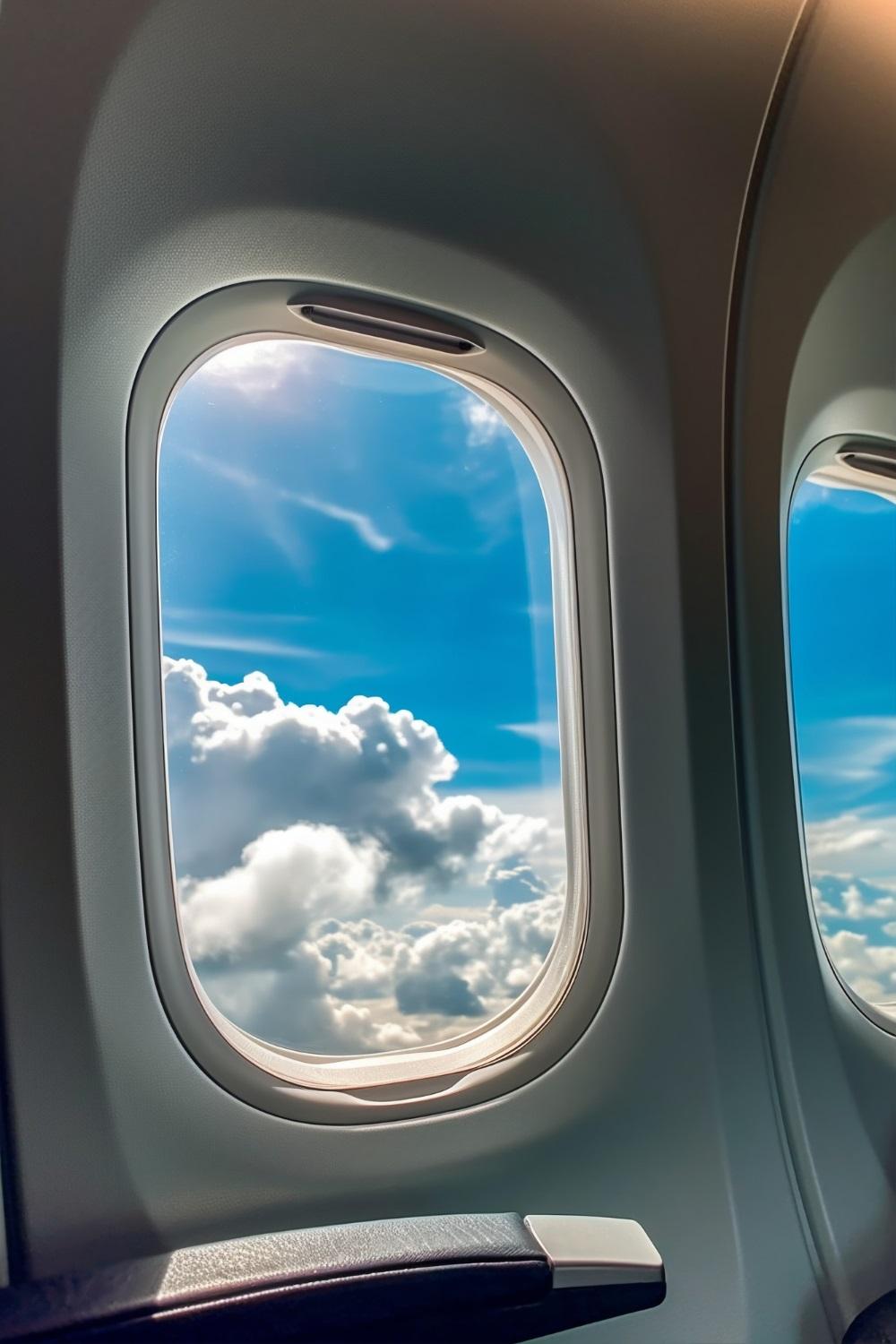 Image: The Gorgeous View You Can Look Forward to When Embarking on Your First Flight
Embarking on your first flight is often something that leaves one feeling quite nervous, but by simply remembering these tips for your flying, you will be set to have a great travel experience.