Top 10 Luxury Hotels with a Swimming Pool and Spa in Australia
Australia offers the ultimate holiday destination for families with beautiful beaches, fun theme parks, bustling cities and great wildlife experiences.  If you are looking for a destination that caters to the whole family, look no further. Add a touch of comfort and luxury to your holiday by choosing a family friendly hotel with pool and spa.
The Reef House Adults Boutique Tropical Escapes
The Reef House offers three swimming pools and two spas, set on the beach front in Palm Cove. The hotel provides luxury accommodation with stunning ocean views. The award winning spa is open seven days a week and opens from 10am to 5pm. Choose from a selection of massages, facials, exfoliations and a choice of quality packages.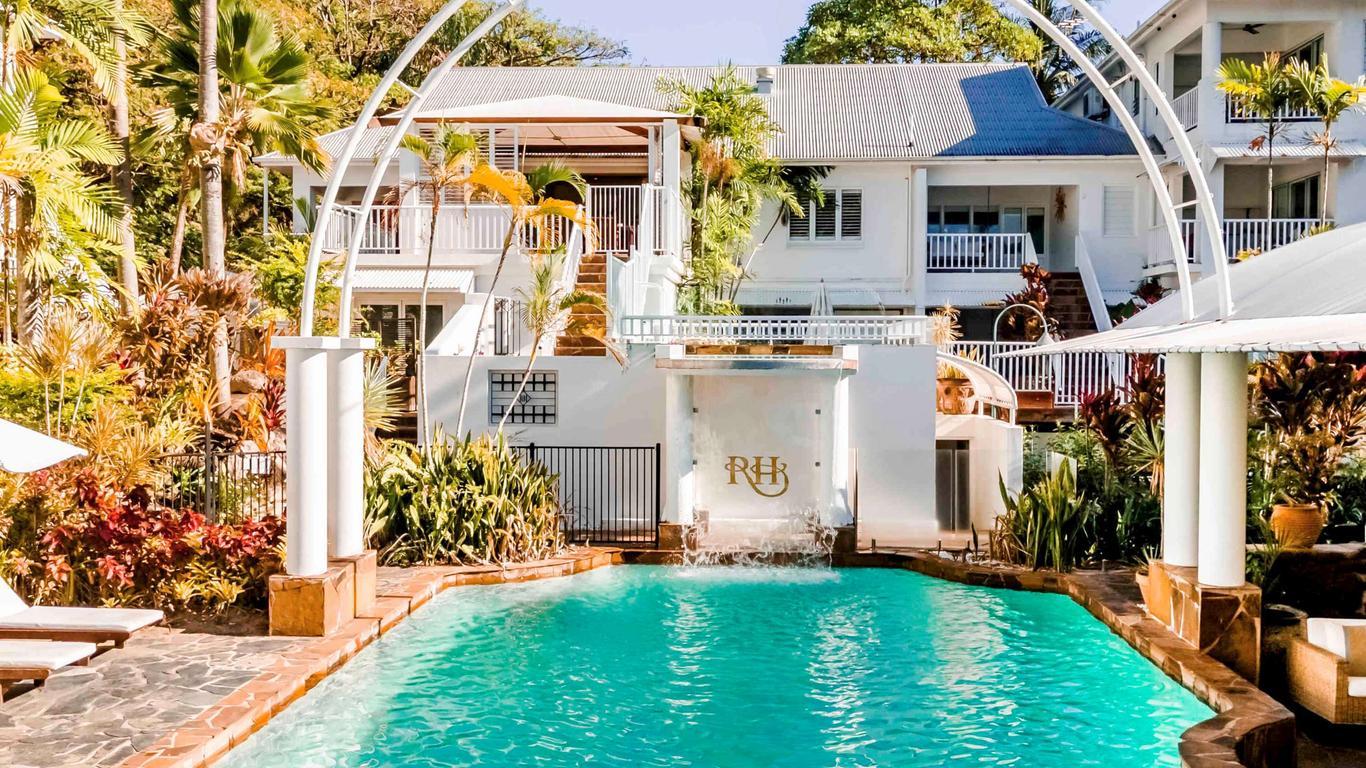 Image: The refreshing outdoor swimming pool at The Reef House.
COMO The Treasury
This luxurious hotel offers a twenty metre indoor swimming pool and a fantastic spa that specialises in hands on healing and holistic treatments. They offer four treatment rooms and an experienced team who will provide you with the treatment you are looking for from massages to body treatments and facials to nail care. They have a separate men's menu.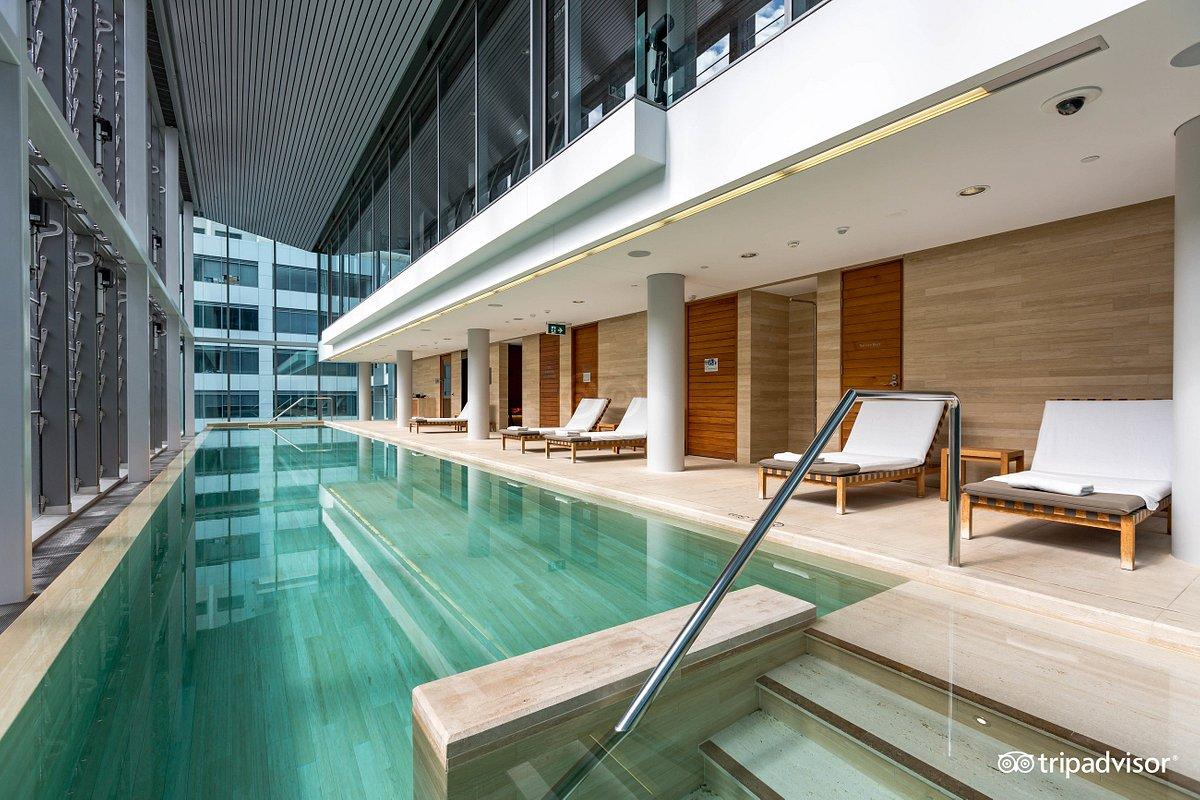 Image: The 20 metre indoor swimming pool at COMO The Treasury.
RACV Torquay Resort
The RACV Torquay Resort offers an indoor swimming pool and games area, where the family can play table tennis and billiards. The on-site One Spa offers treatments and services designed to restore and revive your body. Make use of the hammam, floatation pool, spa pool, thermal stone room, steam room and thermal showers during your stay.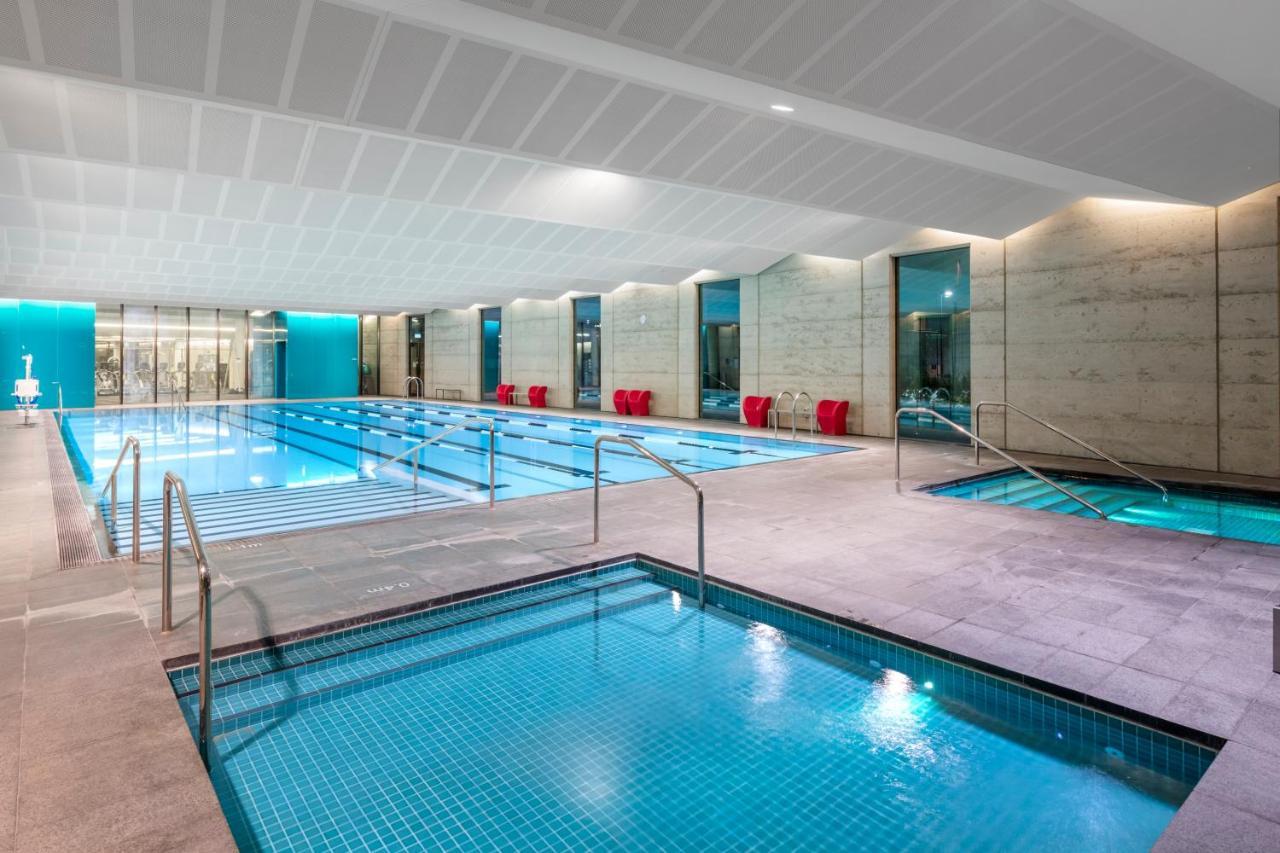 Image: Restore and revive your body at the One Spa at RACV Torquay Resort.
The Darling
The Darling is a luxurious family friendly hotel offers a day spa, twenty bars and restaurants and an on-site casino. In addition to the swimming pool, you can visit the Darling Spa, which is one of the most luxurious spas in Sydney with eleven treatment rooms, a Moroccan hammam, steam room and Jacuzzi. They offer a range of facial and body treatments to help you relax and refresh.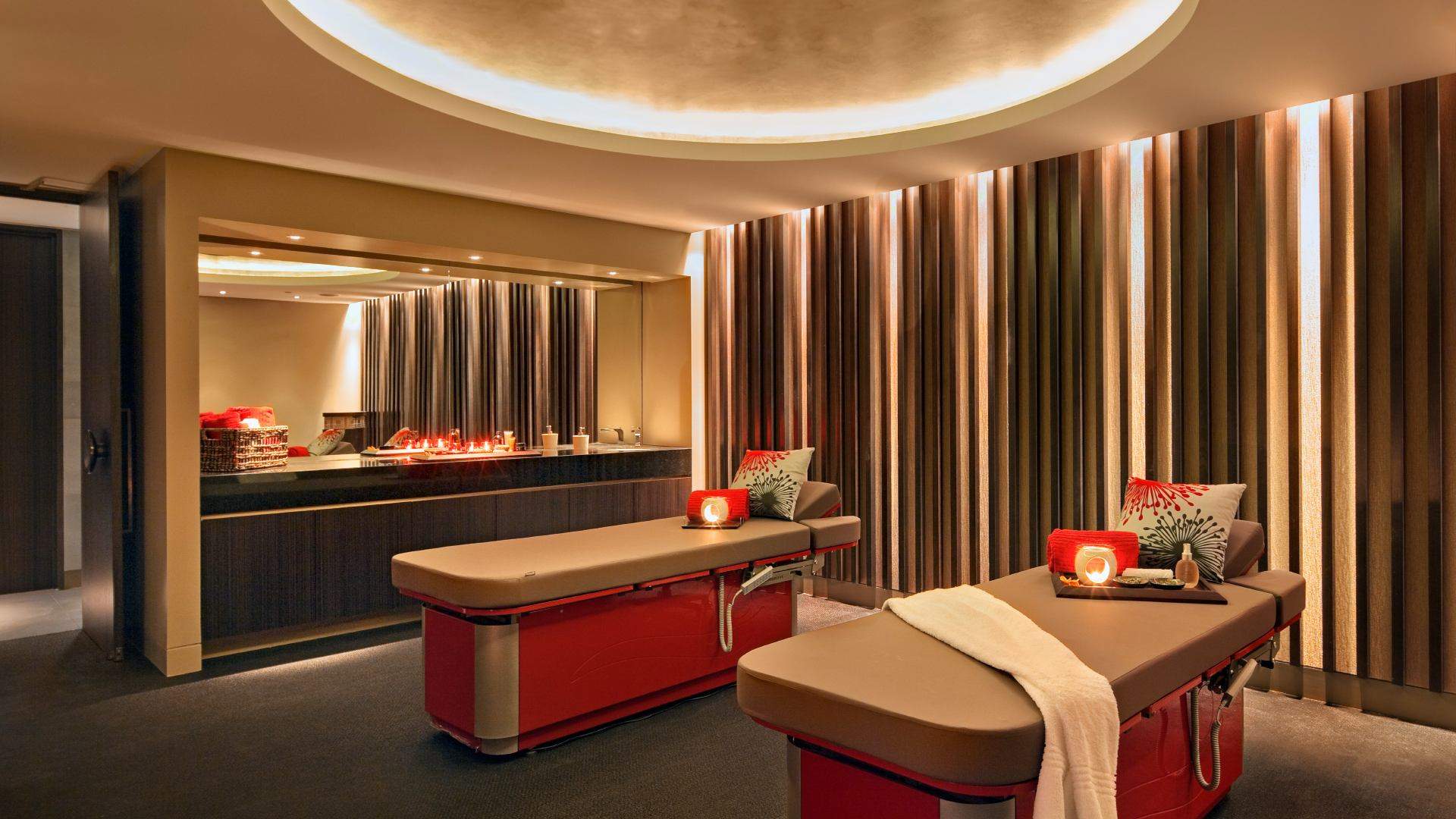 Image: The luxurious day spa at The Darling in Sydney.
Aqua Resort Busselton
Aqua Resort is set on the beach front across from Geographe Bay, set on 8.5 acres of peppermint forest. The resort offers a twenty five metre infinity pool with waterfall edge and solar heated. There is an outdoor spa and steam room, set along the lap pool, offering spectacular beach front views. In addition to this, the resort offers yoga and pilates classes, along with kids stretch and movement classes.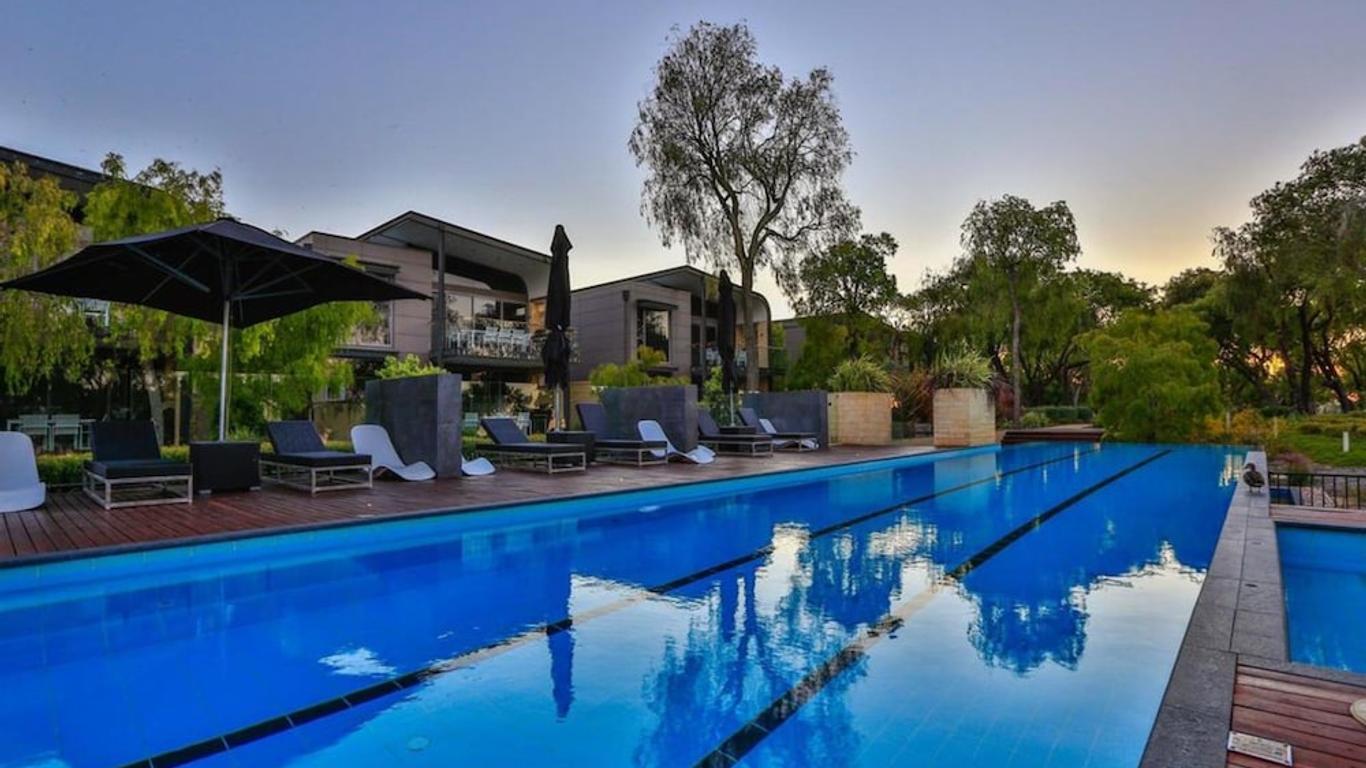 Image: The 25 metre infinity pool at Aqua Resort Busselton.
Meriton Suites Southport
Meriton Suites Southport offers panoramic Gold Coast views, along with views of the marina and surf beaches. It provides you with an indoor and outdoor swimming pool and resort style facilities, which includes an indoor spa and sauna. Enjoy the opportunity to relax and rejuvenate with a range of top class treatments.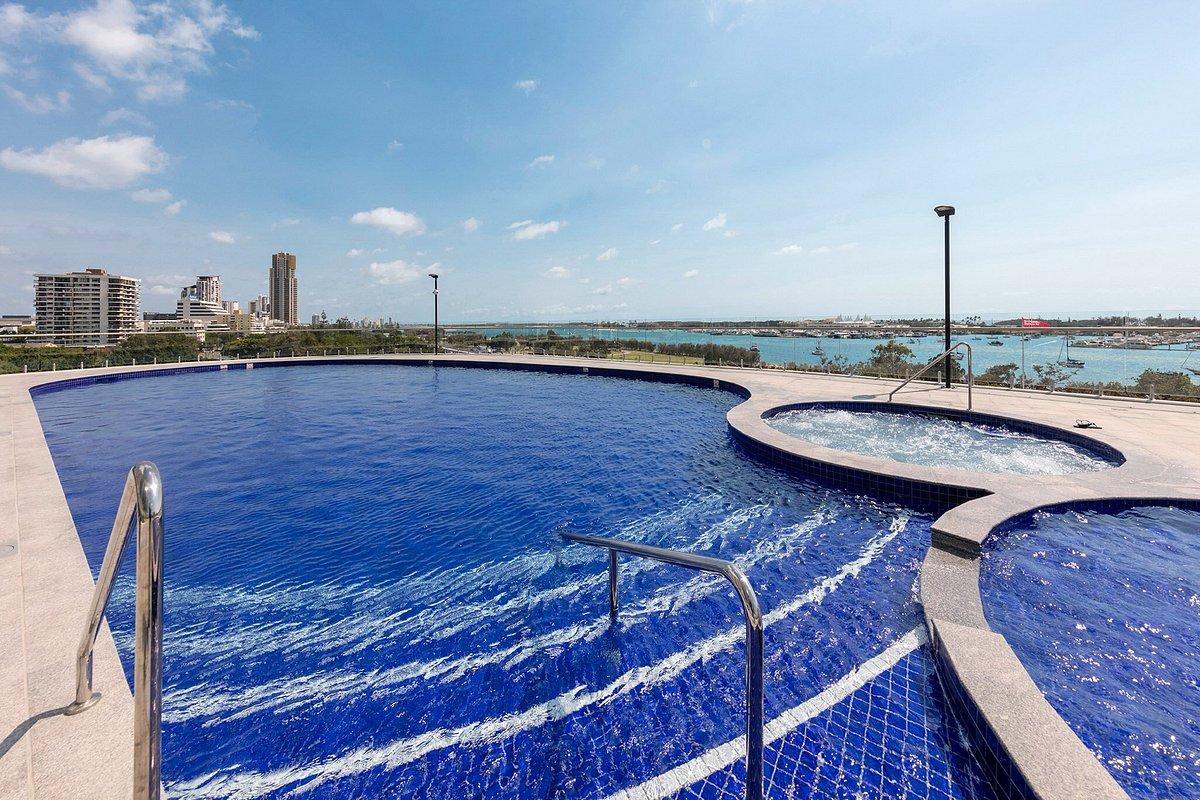 Image: The outdoor swimming pool at Meriton Suites Southport
Spicers Guesthouse
Spicers Guesthouse offers an outdoor swimming pool, tennis courts and family rooms. Spa Anise is an elegant day spa with two treatment rooms with private courtyards. The spa has qualified therapists offering a range of luxurious treatments including aromatherapy massage, full body treatments, hot stone massage and performance facials.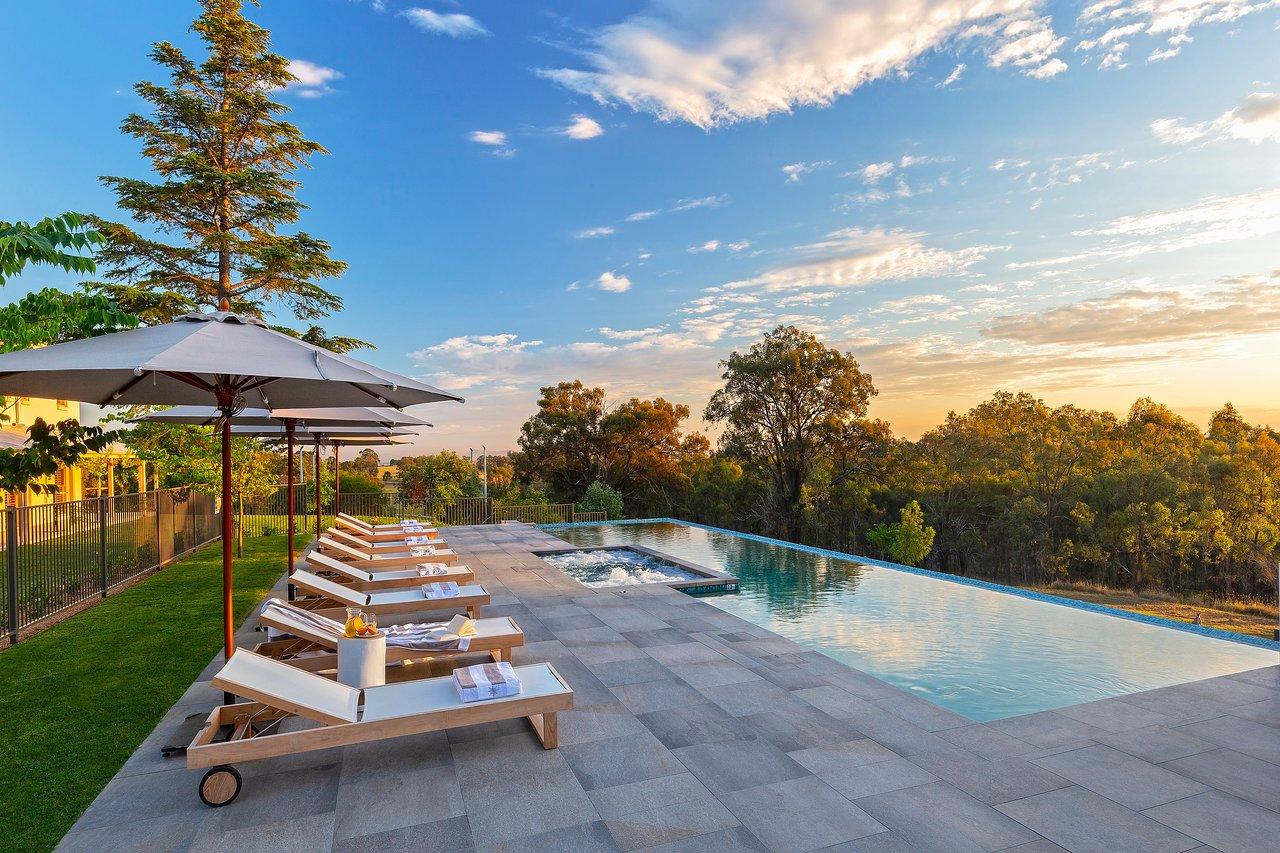 Image: Treatment room with private courtyard at Spicers Guesthouse.
Park Hyatt Melbourne
Park Hyatt Melbourne is located only 1.5 kilometres from Melbourne's city centre offering a swimming pool and spa and wellness centre. The on-site spa and wellness centre offers a twenty five yard heated swimming pool, spa pool, fitness centre, steam room, sauna and outdoor sun terrace. It provides the perfect place to relax and unwind after a busy day of sightseeing.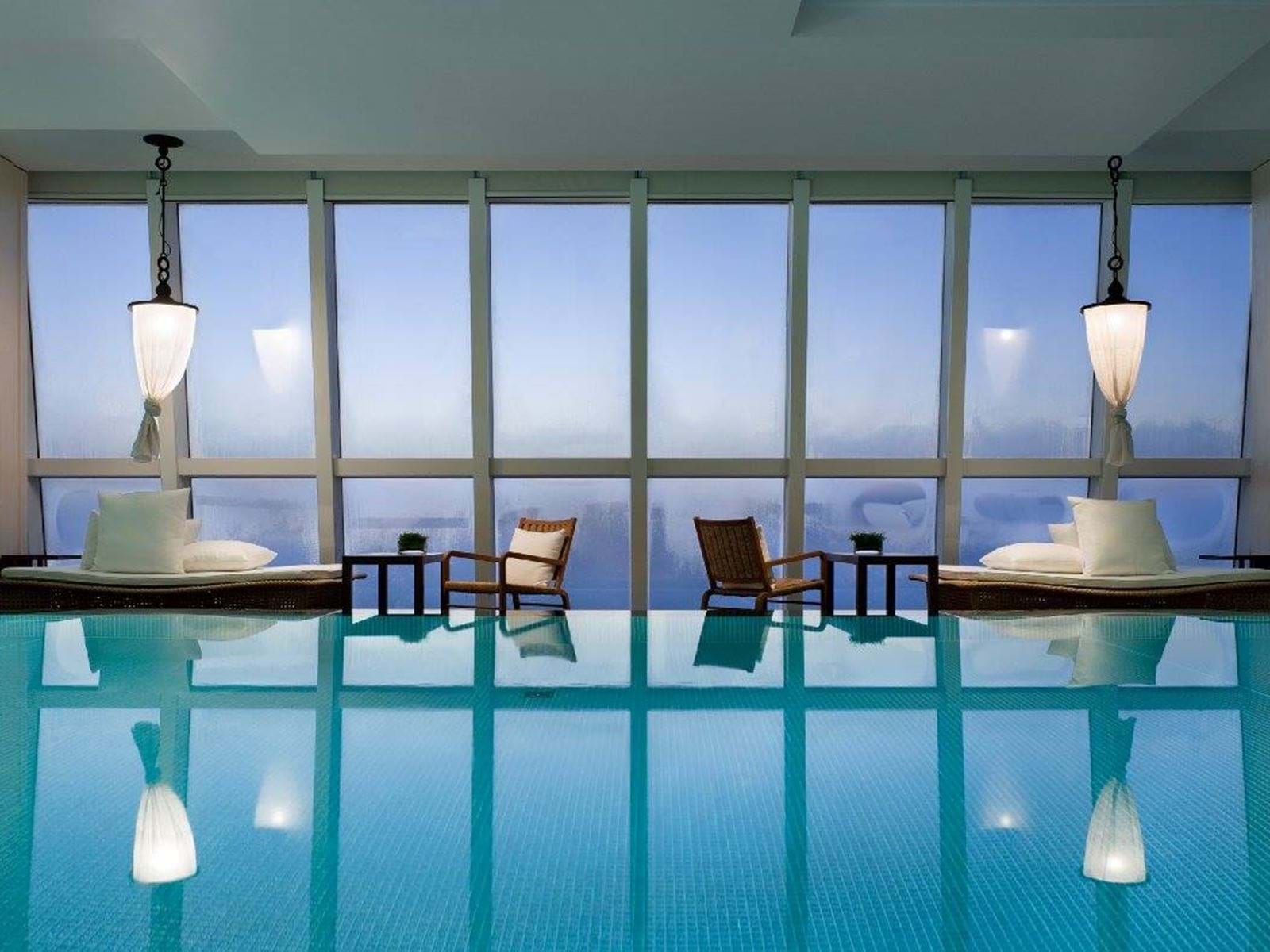 Image: The heated swimming pool at Park Hyatt Melbourne.
Oceans Mooloolaba
Oceans Mooloolaba is a five star resort offering an elegant pool area, complete with landscaped gardens and sculptures. It has a spacious balcony with spectacular ocean views. The pool, spa and gym is located close to each other offering the ultimate in leisure and relaxation with a stunning pool deck and children's wading pool.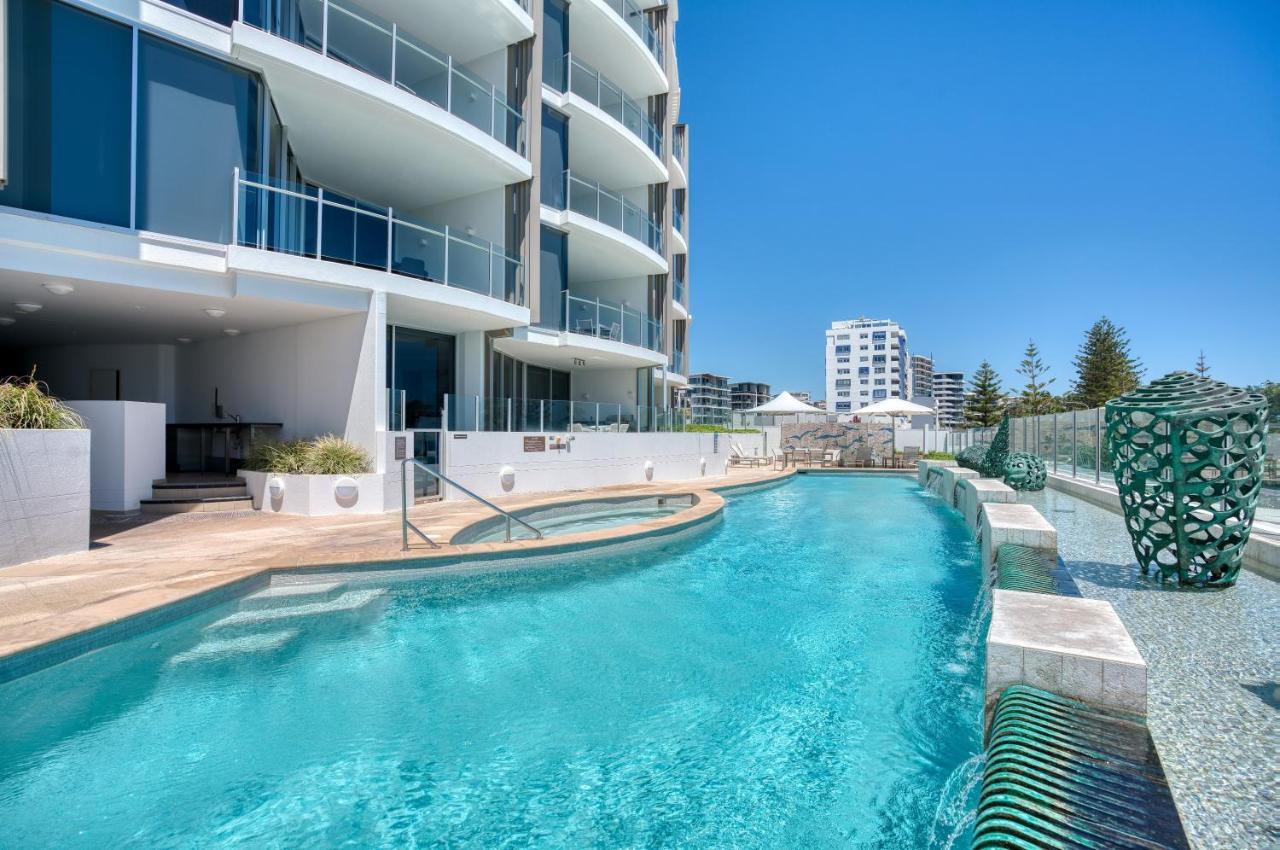 Image: The elegant pool area at Oceans Mooloolaba.
RACV Noosa Resort
The RACV Noosa Resort is ideally located close to pristine beaches, national parks and rivers offering a luxurious day spa with six treatment rooms, a splash park, outdoor heated spa, heated toddler's swimming pool and a heated lagoon swimming pool with man-made beach entry. Enjoy a host of treatments during your stay including massages, water therapy, facials and body treatments.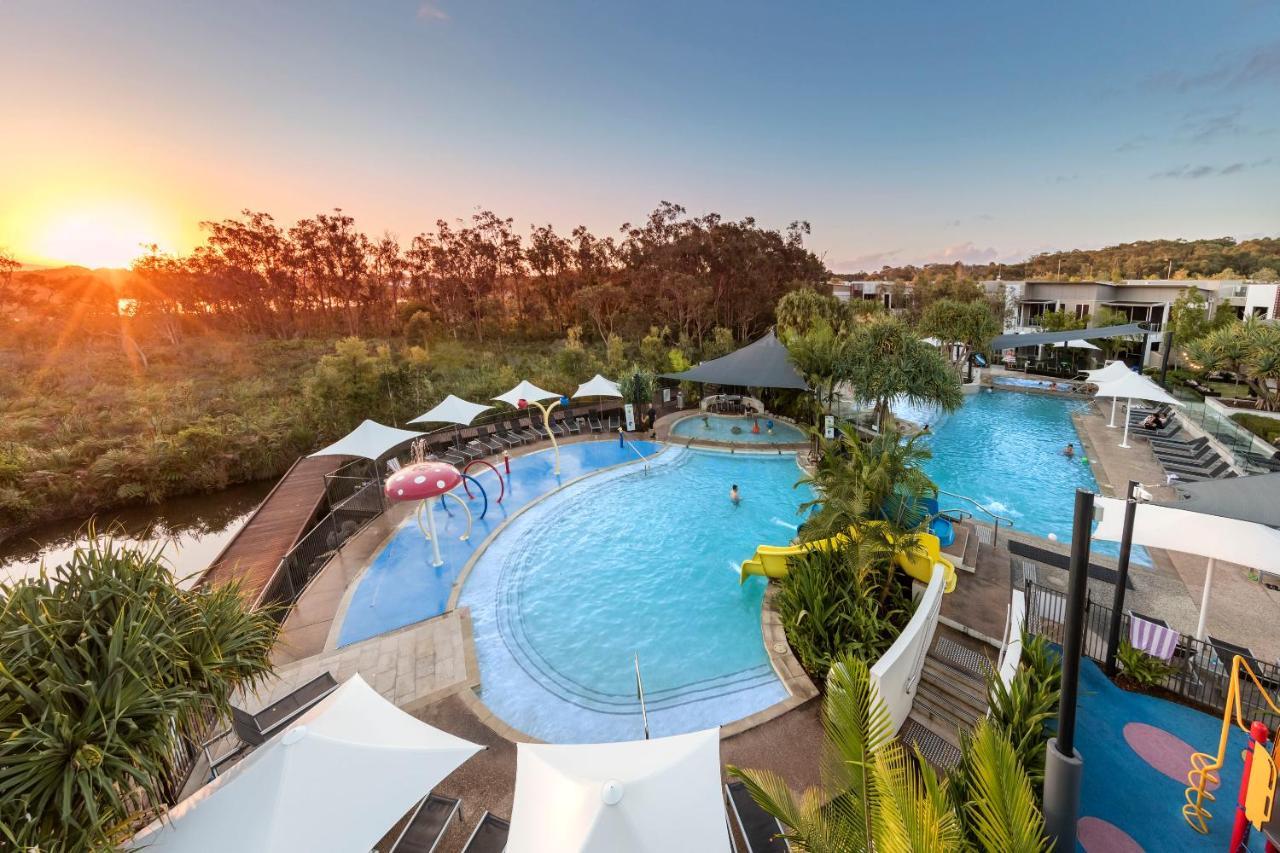 Image: Heated swimming pool and toddler's pool at RACV Noosa Resort.