Top 10 Luxury Hotels with a Swimming Pool and Spa in Canada
Travelling as a family can be exhausting, which is why you want to choose a country that offers natural wonders, safe cities and child friendly activities. Canada offers all of this and more. At the same time, you want to take your own comforts into consideration and choosing a hotel that offers a swimming pool and spa is a way to relax, refresh and rejuvenate.
Sonora Resort Canada
The Sonora Resort Canada offers a beautiful outdoor heated swimming pool overlooking the ocean, while also mineral pools, which are placed to enable you to enjoy the sunny days. The Island Currents Spa offers revitalizing treatments including massages, facials, body treatments, and hand and foot packages.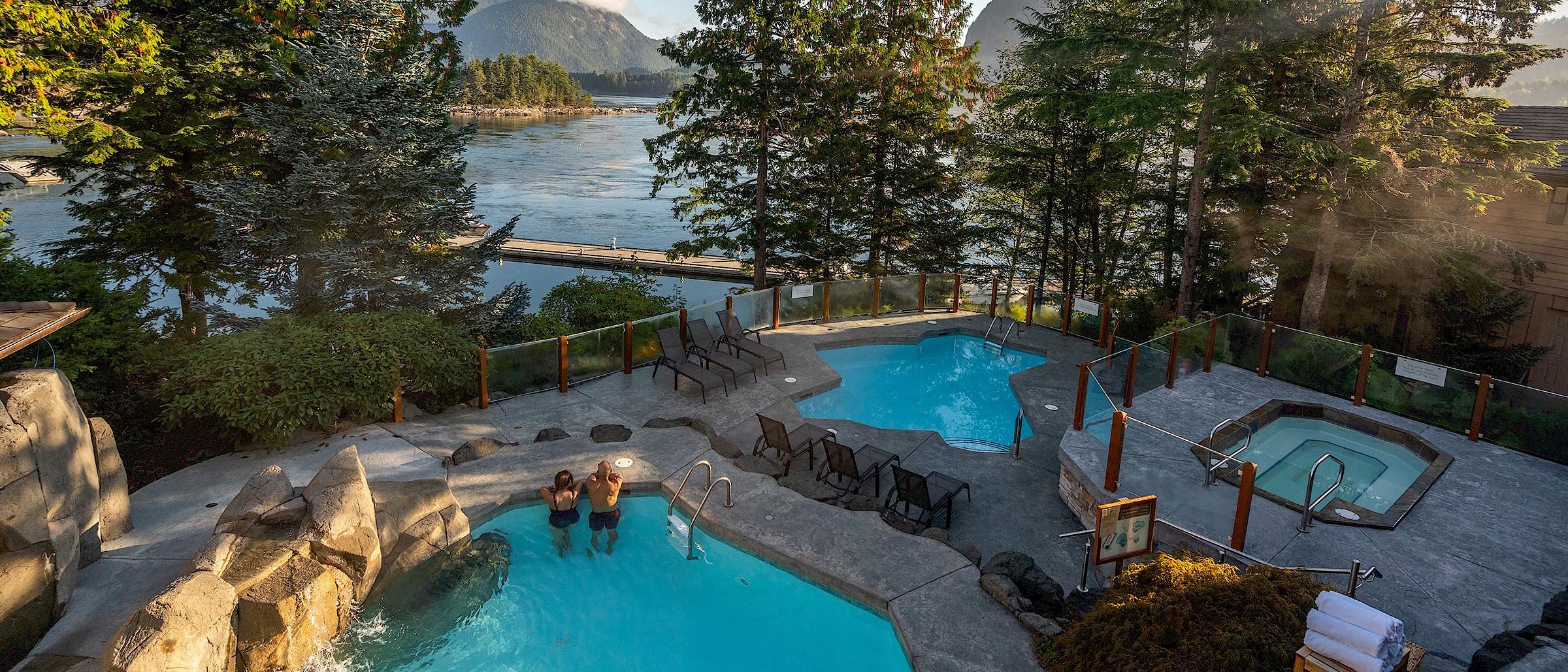 Image: The outdoor heated swimming pool and mineral pool at Sonora Resort Canada.
OTL Gouverneur Sherbrooke
This five star family friendly hotel offers an indoor swimming pool, hot tub and urban spa. The spa offers the ultimate in relaxation with massage therapy and high end treatments. Enjoy a wide range of treatments from singles to couples massages, nail treatments, facials and more. Everything you need to relax, unwind and rejuvenate during your stay.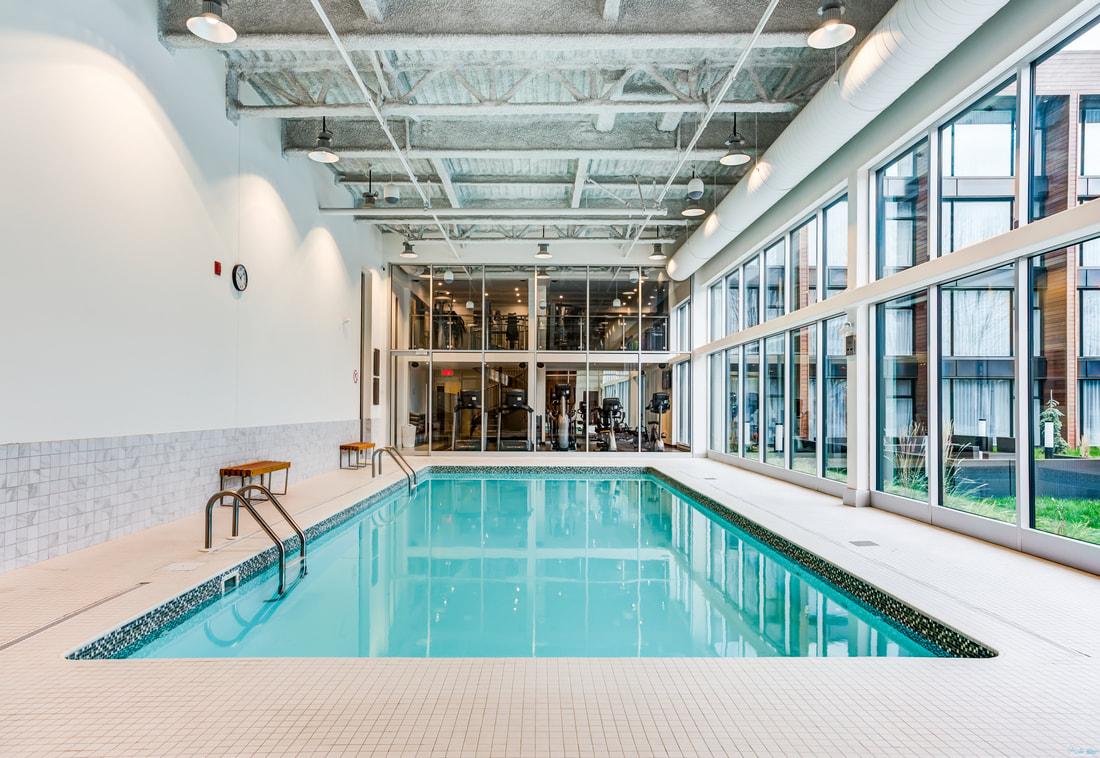 Image: The light indoor swimming pool at OTL Gouverneur Sherbrooke.
The Ritz-Carlton, Toronto
The Ritz-Carlton Toronto hotel offers an on-site spa, which offers personalised skincare with an extensive treatment menu, including body treatments and massages. There is a nail bar and couples can relax in one of two Cloud 9 Suites. The 23,000 square foot spa offers sixteen treatment rooms, vitality pool, relaxation lounges and more. What's better they offer a kids club, so your children are supervised while you relax in the spa. There is also an indoor salt water swimming pool to make use of during your visit.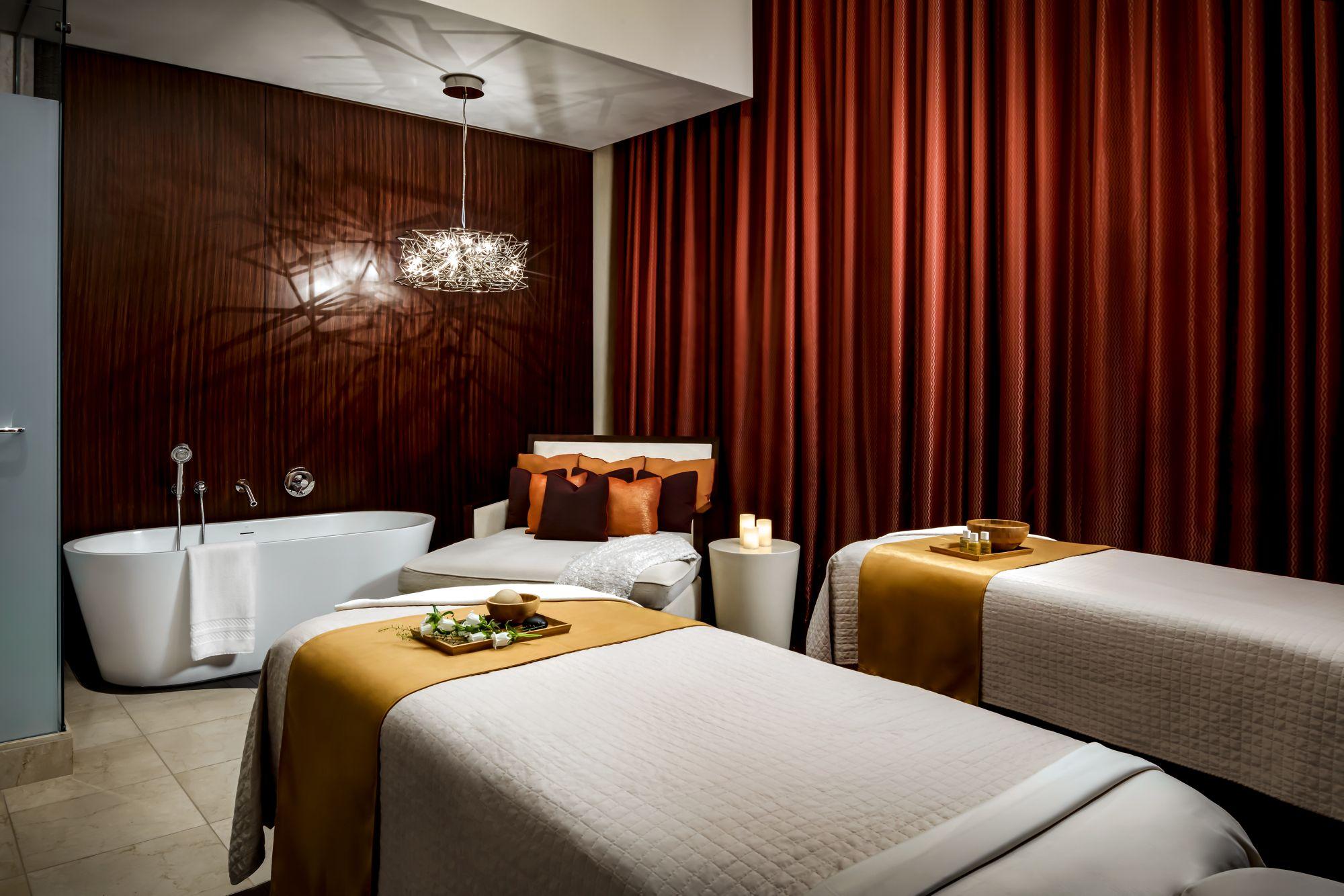 Image: The luxurious treatment room at the Ritz-Carlton Toronto on-site spa.
Shangri-La Vancouver
In addition to the swimming pool, Shangri-La Vancouver offers a full service spa. The spa is open seven days a week. Chi, The Spa is a place of personal enchantment, peace and well-being. All treatments are based on authentic healing methods that are used in traditional well-being practices and shared in Asian cultures. The treatments are customised based on your personal wellness goals.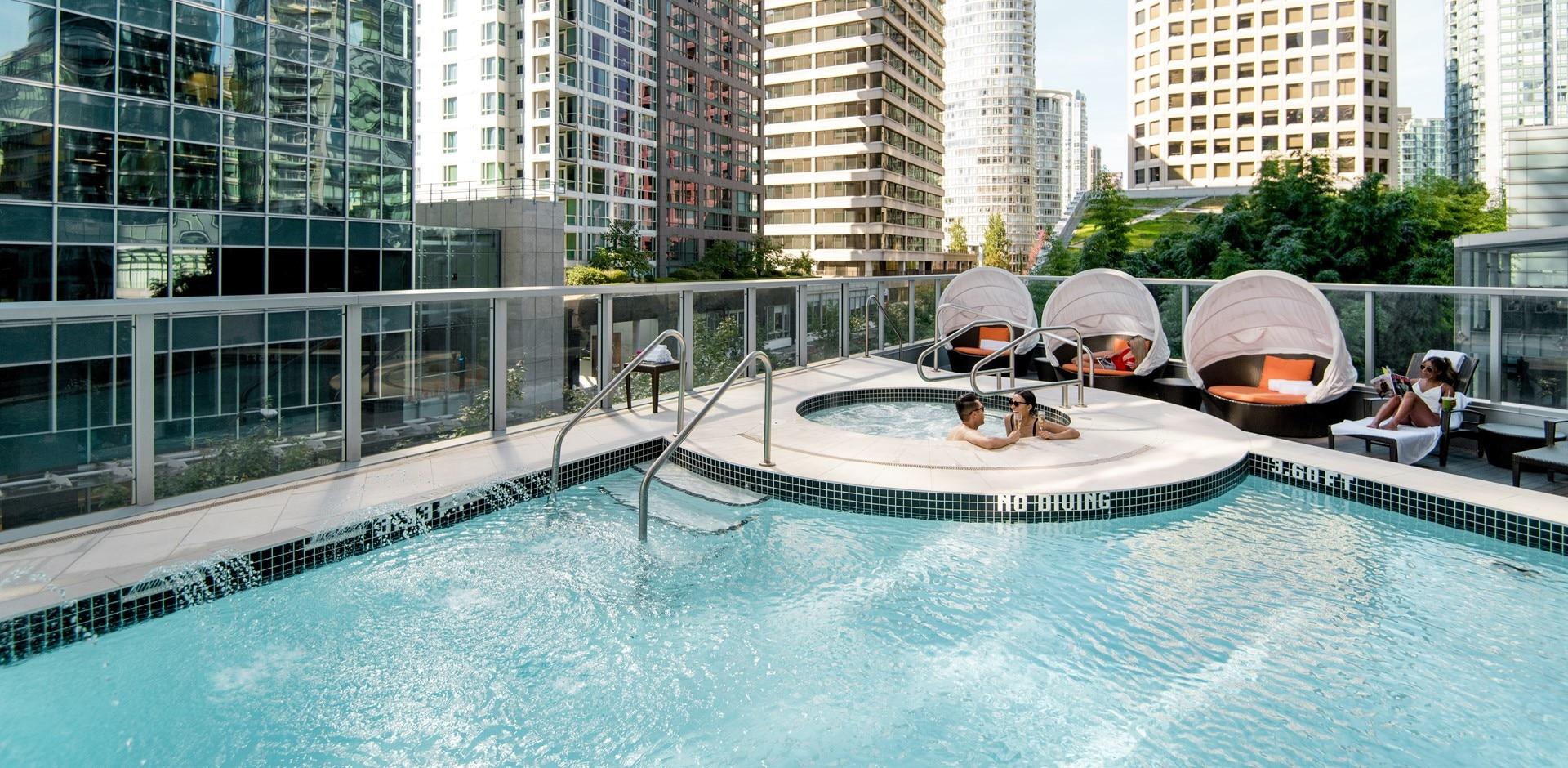 Image: The relaxing spa at Shangri-La Vancouver.
Four Seasons Hotel Toronto
The Four Seasons Hotel Toronto offers a large full service spa, an indoor lap pool and hot tub. This five star family friendly hotel ensures your wellness is taken care of with a full range of quality treatments, including deep tissue massage and hot stone massage, to name a few.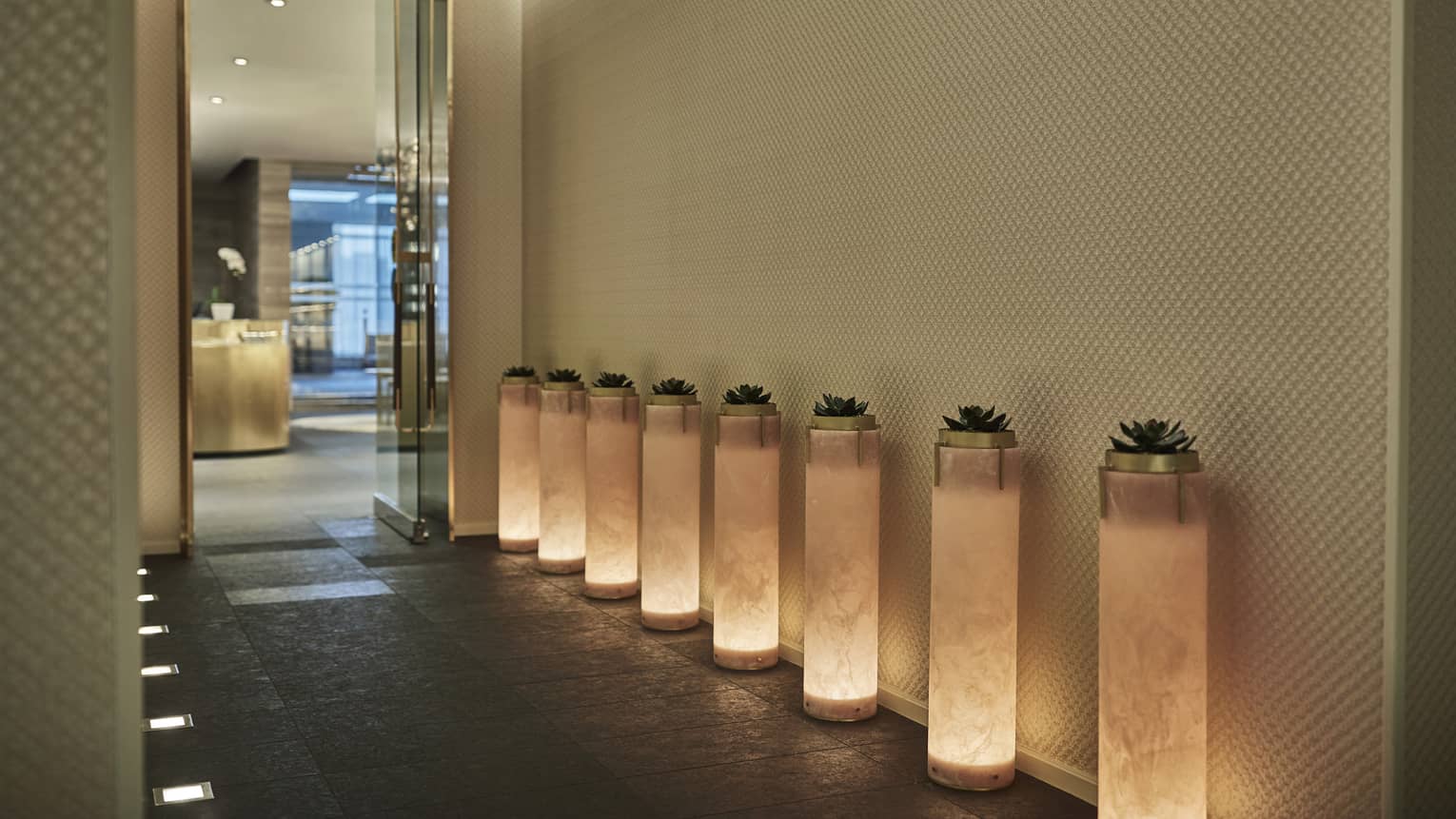 Image: The indoor lap pool at Four Seasons Toronto
OTL Gouverneur Saguenay
This luxurious hotel offers the convenience of an indoor swimming pool and the PAUS Spa. The spa offers the ultimate in relaxation thanks to their wide range of treatments. Enjoy thermal experiences, massages, facials, body care treatments, hand and foot treatments, treatment for men and maternity treatments.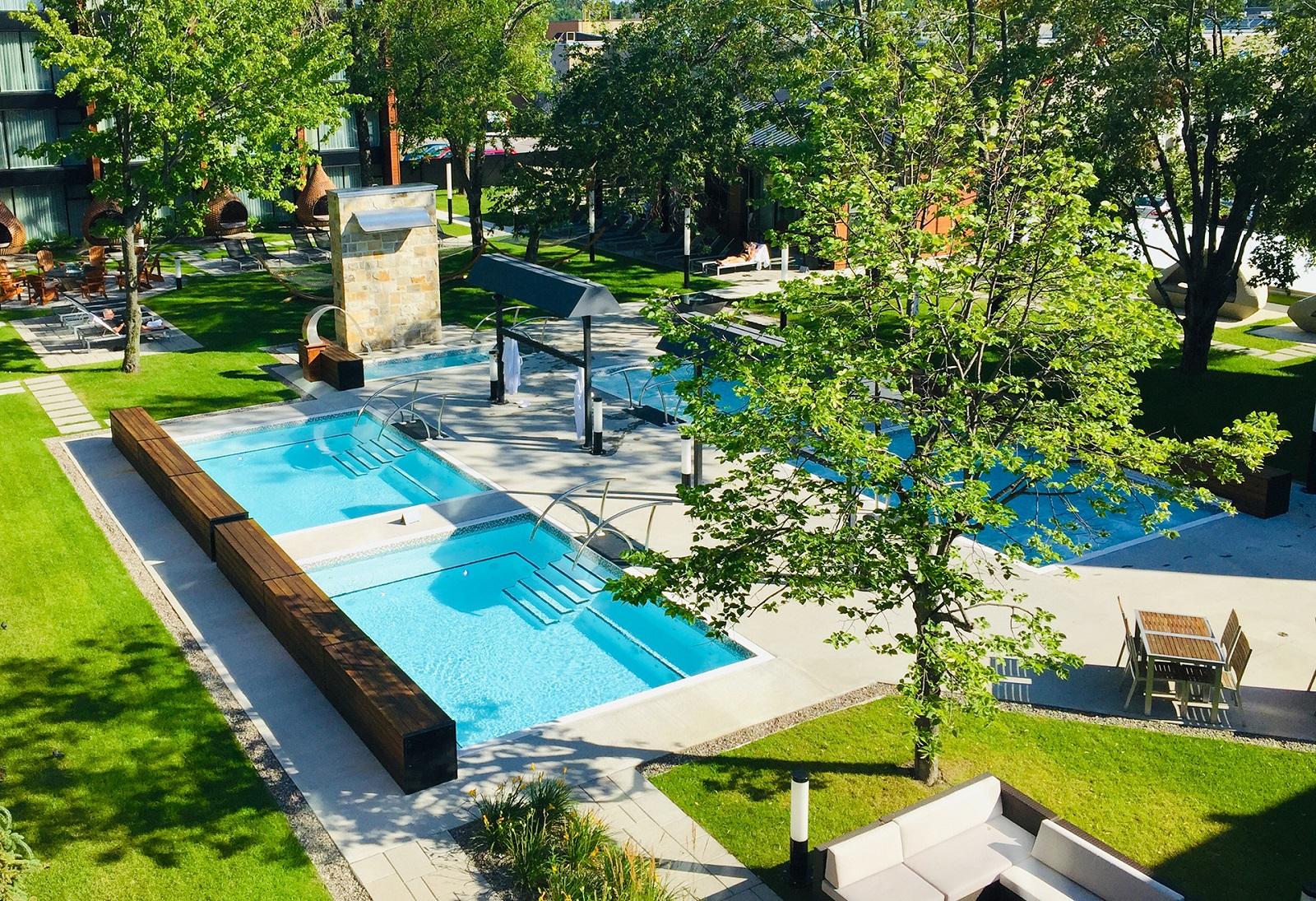 Image: PAUS Spa at OTL Gouverneur Saguenay
Four Seasons Resort and Residences Whistler
The Four Seasons Resort and Residences Whistler offers a heated outdoor pool and three hot tubs. The on-site spa is open daily offering a range of treatments. The favourite is the Four Seasons Whistler Signature treatment which uses Canadian maple syrup and brown sugar scrub, a clay body wrap and an Argan oil hair treatment, finishing with a full body massage.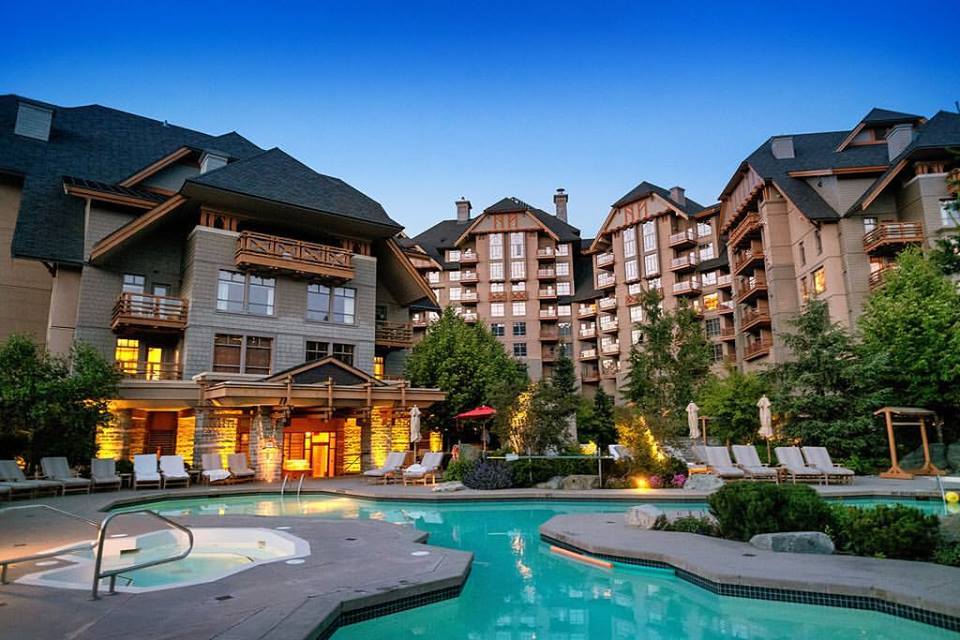 Image: Heated outdoor pool at Four Seasons Resort and Residences Whistler.
Rosewood Hotel Georgia
Rosewood Hotel Georgia offers an on-site day spa offering the ultimate in luxury and tranquillity. The spa is designed to stimulate your senses, restoring your body and mind with a range of treatments. They have a heated fifty two foot indoor salt-water lap pool on the fourth floor, which is brimming with natural light.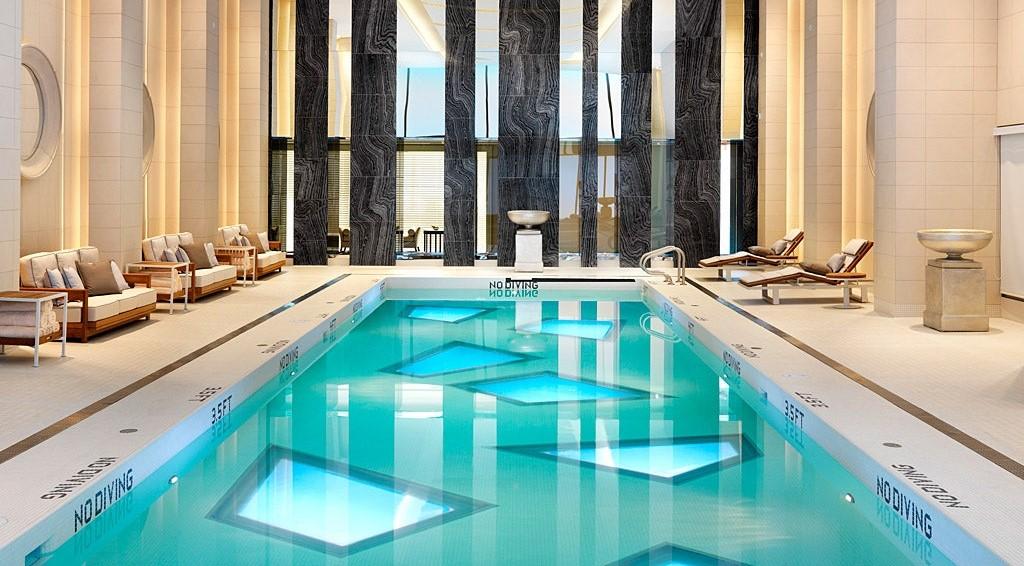 Image: Indoor lap pool at Rosewood Hotel Georgia.
 St. Regis Toronto
The Iridium Spa at the St Regis Toronto Hotel offers fifteen square feet on sanctuary, enabling you to recharge and renew with luxurious amenities. There are eleven treatment rooms, which includes two couples rooms, a women's and men's changing room with separate steam room, along with a full service nail salon. There is also the comfort of a swimming pool, a place to refresh after a day of exploring the sights.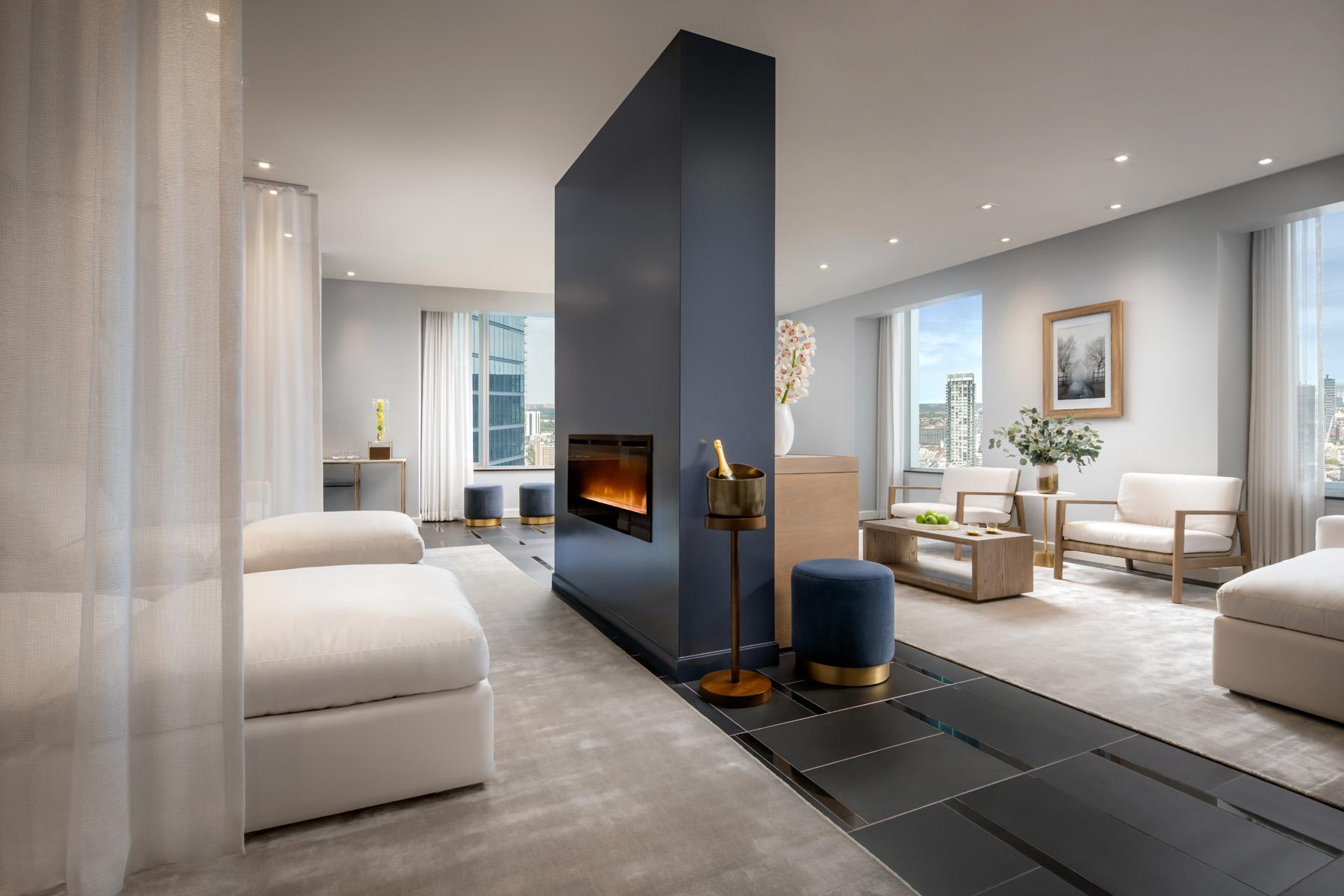 Image: The luxurious spa at St Regis Toronto Hotel
Hotel X Toronto by Library Hotel Collection
The Guerlain Spa at Hotel X Toronto offers ten treatment rooms, a beauty boutique complete with pedicure and manicure stations and a post treatment relaxation lounge with spectacular lake views. Choose from a range of treatments to help you relax and unwind while on holiday. In addition to this, the hotel offers a refreshing swimming pool.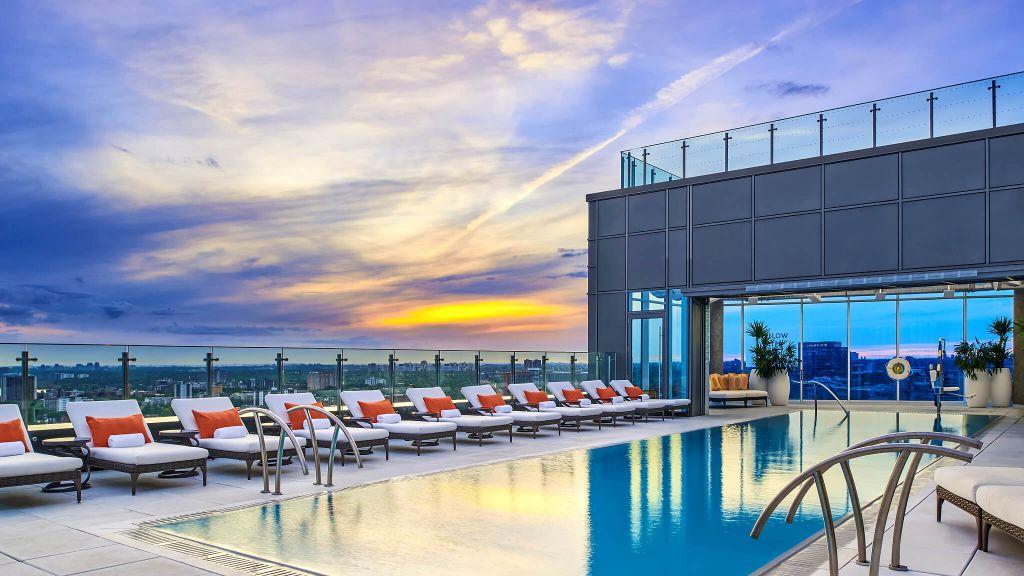 Image: The refreshing swimming pool at Hotel X Toronto