Top 10 Luxury Hotels with a Swimming Pool and Spa in Italy
Italy is rich in culture and history, making it a great country to visit as a family. To ensure your stay is comfortable and luxurious, you may want to choose a hotel with swimming pool and spa. Take a look at our top 10 luxury family friendly hotels with pool and spa to help you make your decision.
Mazzaro Sea Palace – Vretreats
Mazzaro Sea Palace -Vretreats is a beach front hotel, set on a beautiful stretch of coastline in popular Sicily. The hotel offers a pool and solarium, along with a luxurious spa.  The spa offers a range of spa treatments and massages. They also have the convenience of a Turkish bath.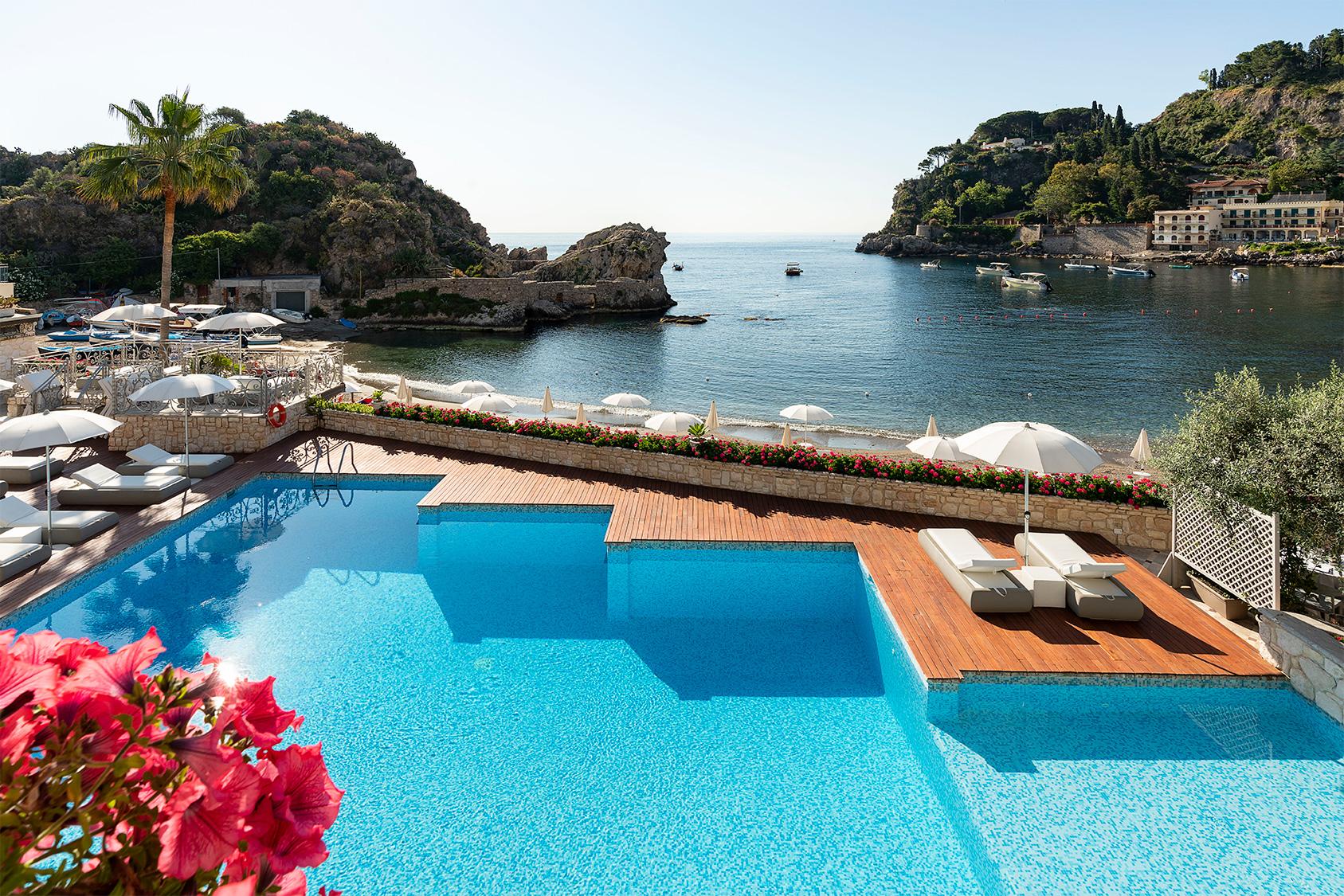 Image: The outdoor pool at Mazzaro Sea Palace – Vretreats, overlooking the sea.
Villa Magia
This luxurious five star family friendly hotel offers three swimming pools. The main pool offers stunning sea views, there is a heated pool with waterfall and a private pool that is for guests staying in the suite. For the ultimate in relaxation, Villa Magia offers a spa, complete with massage rooms, beauty treatments, oxygen therapy pool, foot bubble massage and an indoor oxygen therapy pool.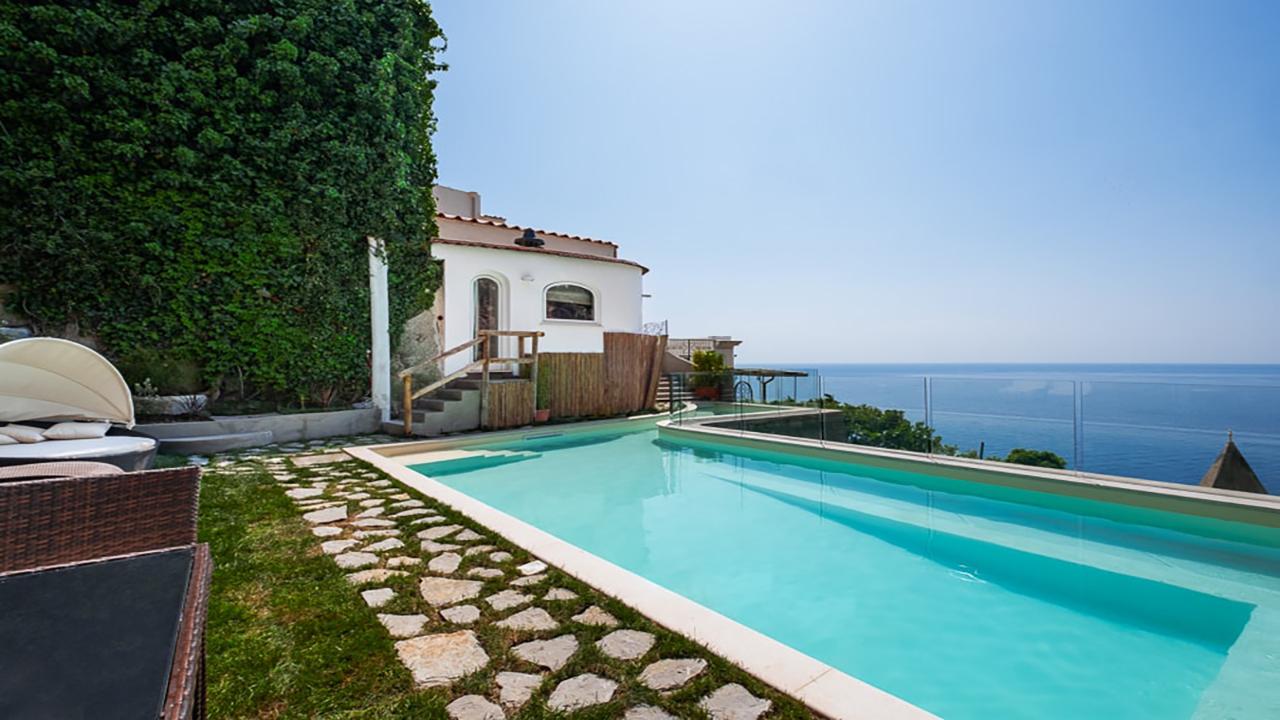 Image: The main pool with stunning sea views at Villa Magia
Hotel Alpen Tesitin
This luxurious hotel offers the best in relaxation and rejuvenation with an on-site spa that offers a chance to be pampered. They also have a choice of swimming pools, including their twenty six indoor pool, which is connected to the heated outdoor pool. There is also a sun infinity pool, luxury infinity whirlpool and a diving pool.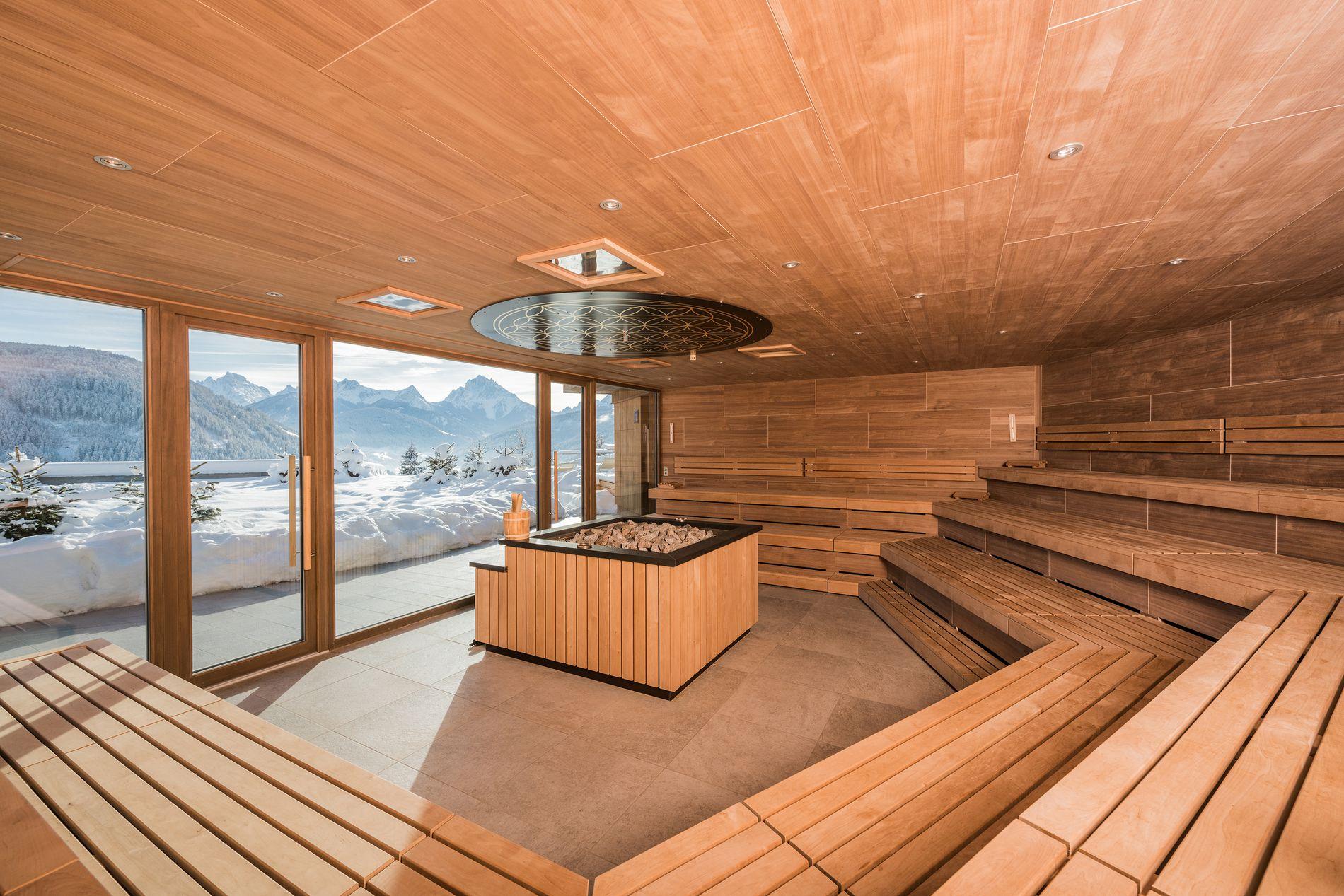 Image: The luxurious sauna at Hotel Alpen Tesitin
Hotel Gardena Grodnerhof
Hotel Gardena Grodnerhof offers a beauty centre and spa, a chance to relax your mind with personalised treatments to achieve the ultimate in wellness. The large spa boasts saunas, steam baths, cold water pool, large outdoor whirlpool, and a ladies only spa. There are water beds, floating beds, infrared chairs and comfortable loungers. The hotel also offers the convenience of a refreshing dip in their swimming pool.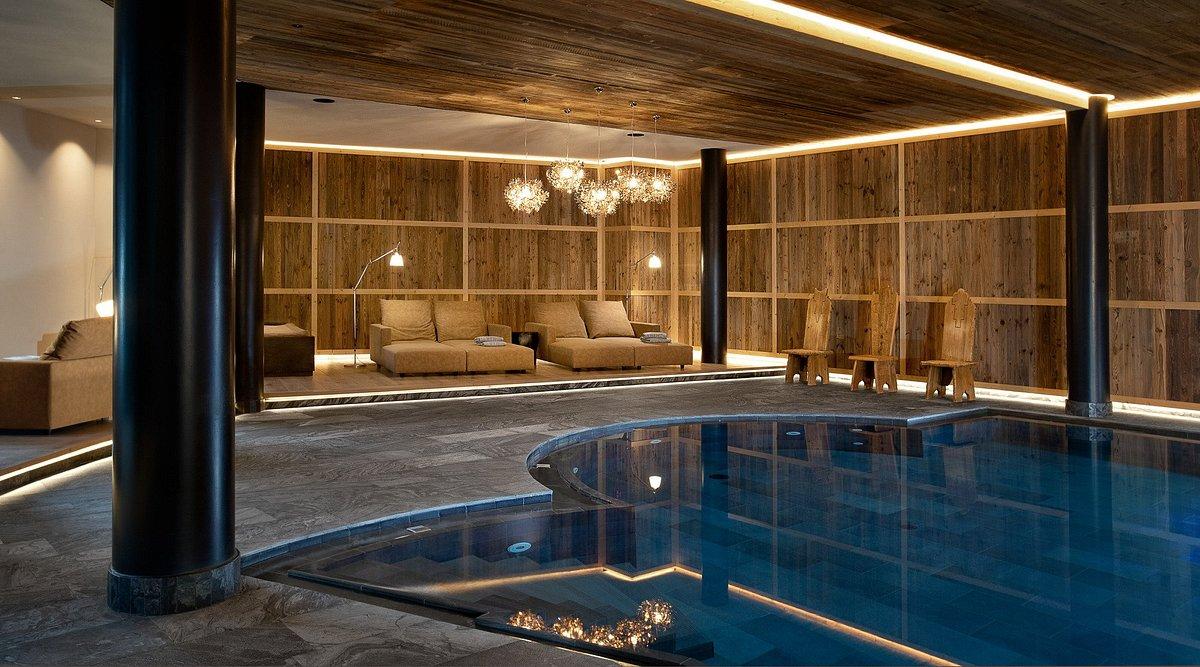 Image: Relaxing spa pool at Hotel Gardena Grodnerhof
Alpina Dolomites
The five star Alpina Dolomites offers everything you expect from a spa hotel, all inspired by nature. There is a spectacular indoor and outdoor swimming pool. The COMO Shambhala Retreat is focused on providing health treatments, focusing on your overall wellness with top quality products and relaxing treatments.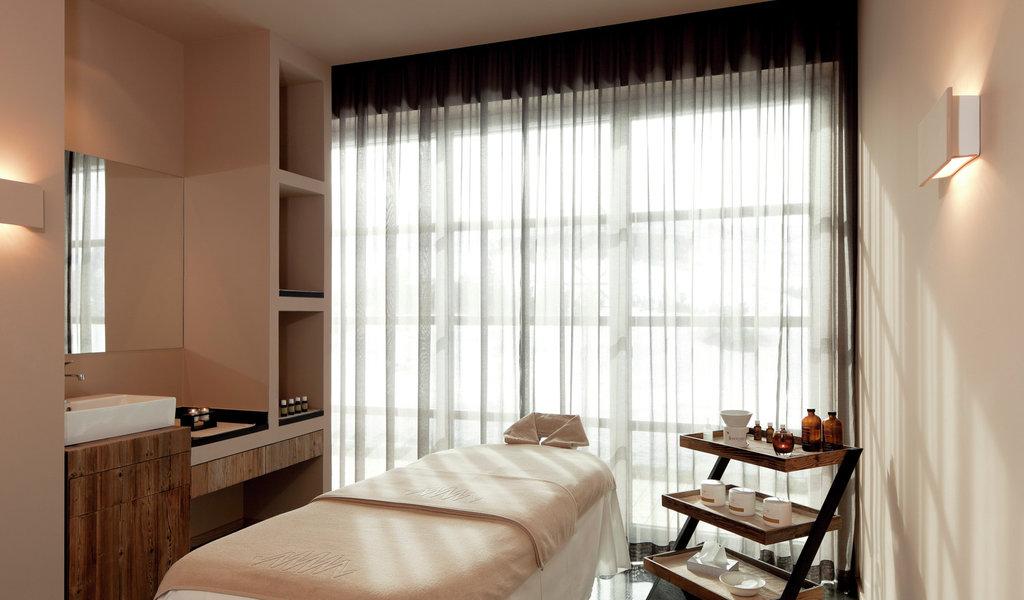 Image: A relaxing treatment rooms at Alpina Dolomites COMO Shambhala Retreat
Weinegg Wellviva Resort
This family friendly hotel offers you the opportunity to relax by the swimming pool, surrounded by mountains and vineyards. There is a 1,700 square metres spa on=-site, a chance to relax and revitalise with a range of treatments, a choice of saunas and a Finnish panorama sauna. They also have a snow sauna to cool you off and a relaxation area. In addition to this, this luxury hotel offers family saunas, a chance to relax as a family, allowing younger children to experience the sauna for themselves in private.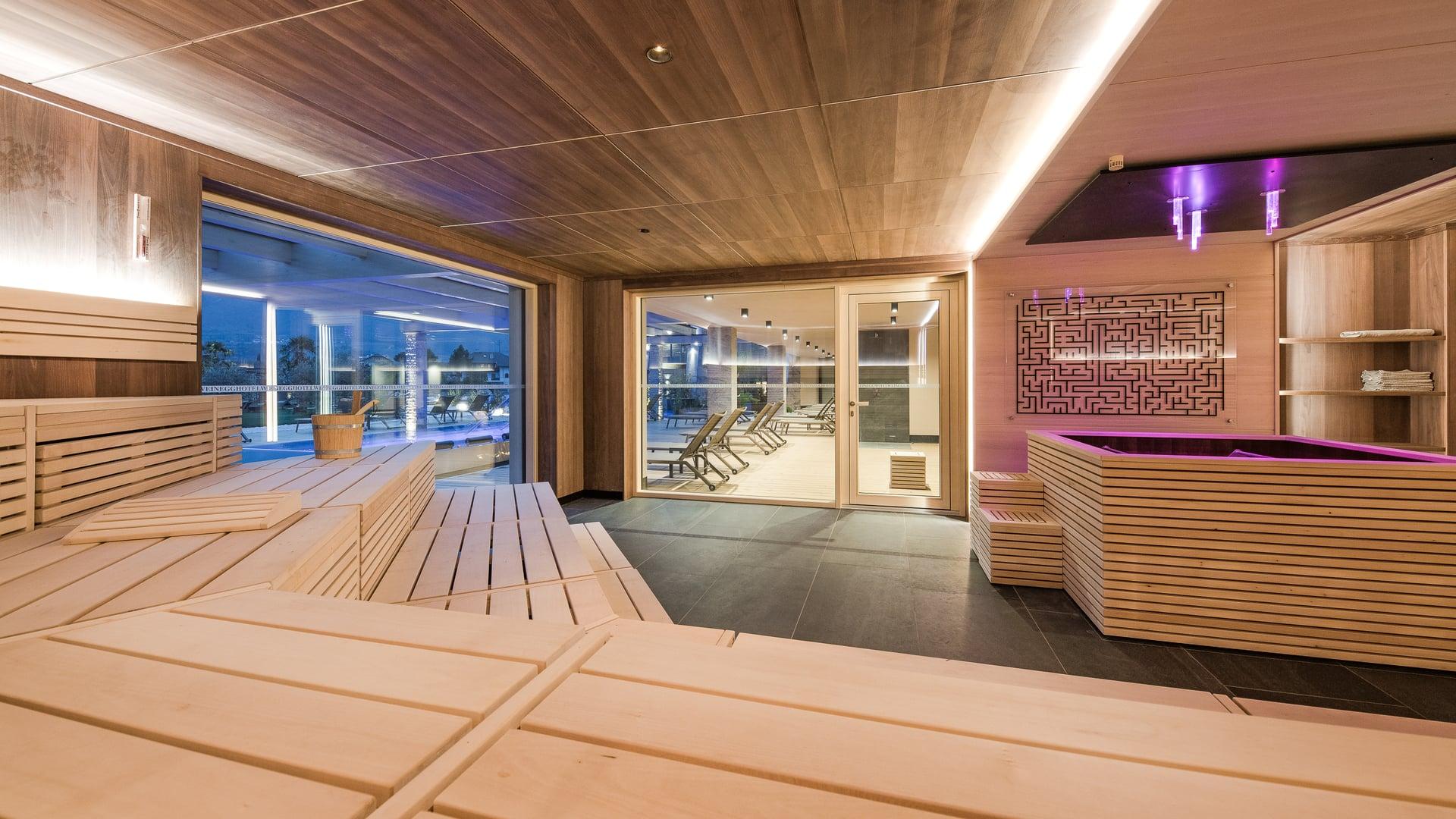 Image: One of the saunas at Weinegg Wellviva Resort
i-SUITE Design Hotel
This five star boutique hotel by the sea offers a heated swimming pool, which opens twenty four hours a day. There is a bubble mat, elevated whirlpool, foot water jets and waterfall, creating a wellness spa. The on-site spa offers spectacular sea views with large windows and a choice of beauty and spa treatments.

Image: The whirlpool with waterfall at i-SUITE Design Hotel
Giardino Marling
Giardino Marling provides you with a beautiful 1,700 square metre wellness centre, offering you a choice of spa and beauty treatments. There is four saunas, three relaxation rooms, an indoor swimming pool, outdoor heated pool and a whirlpool to enjoy during your stay.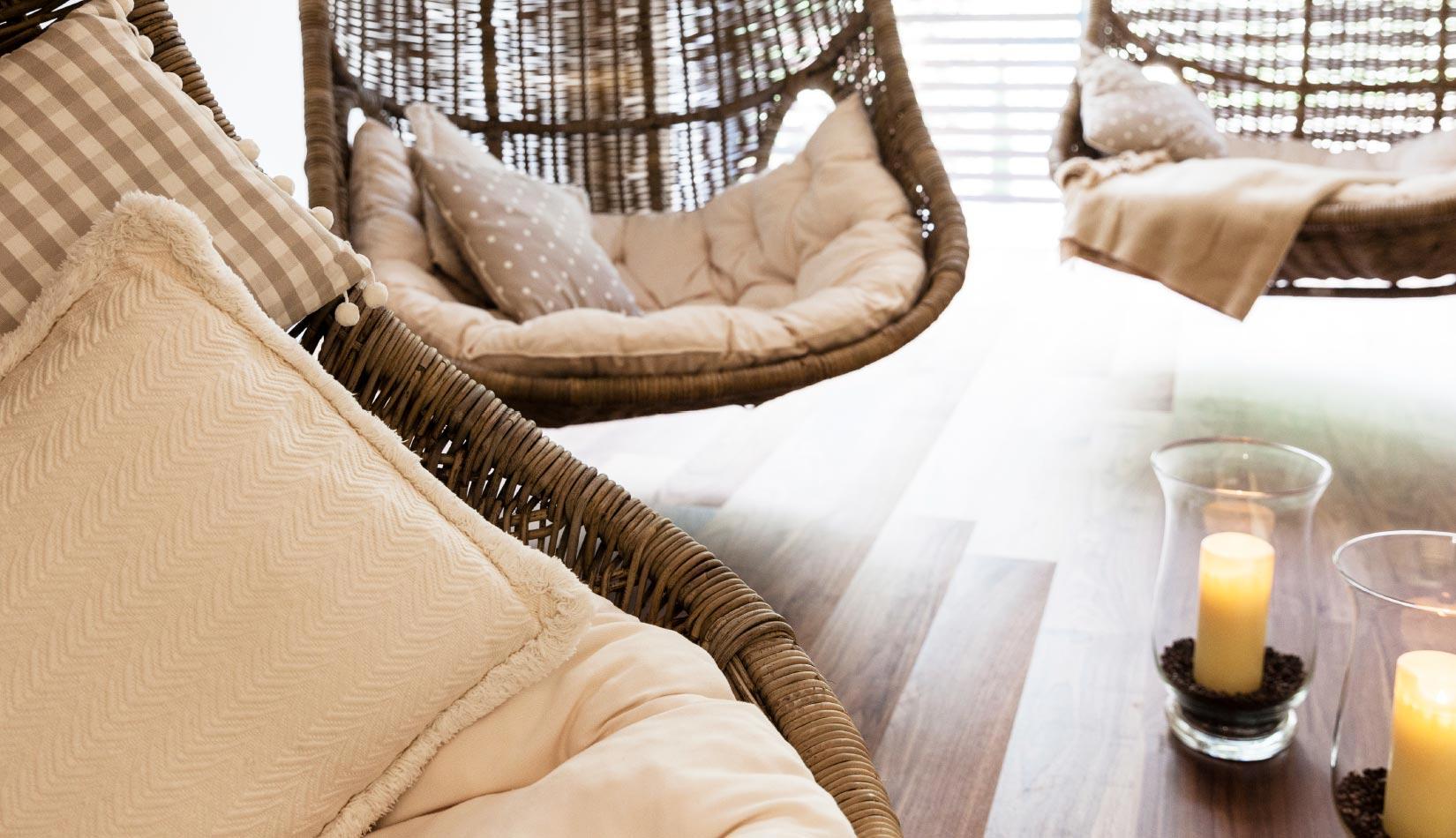 Image: Wellness centre at Giardino Marling
Hotel Monika
Hotel Monika boasts two swimming pools; an infinity outdoor pool and an indoor pool, complete with underwater music. The spa offers the ultimate in wellness with six saunas, facials and body treatments, helping you relax and recharge your batteries.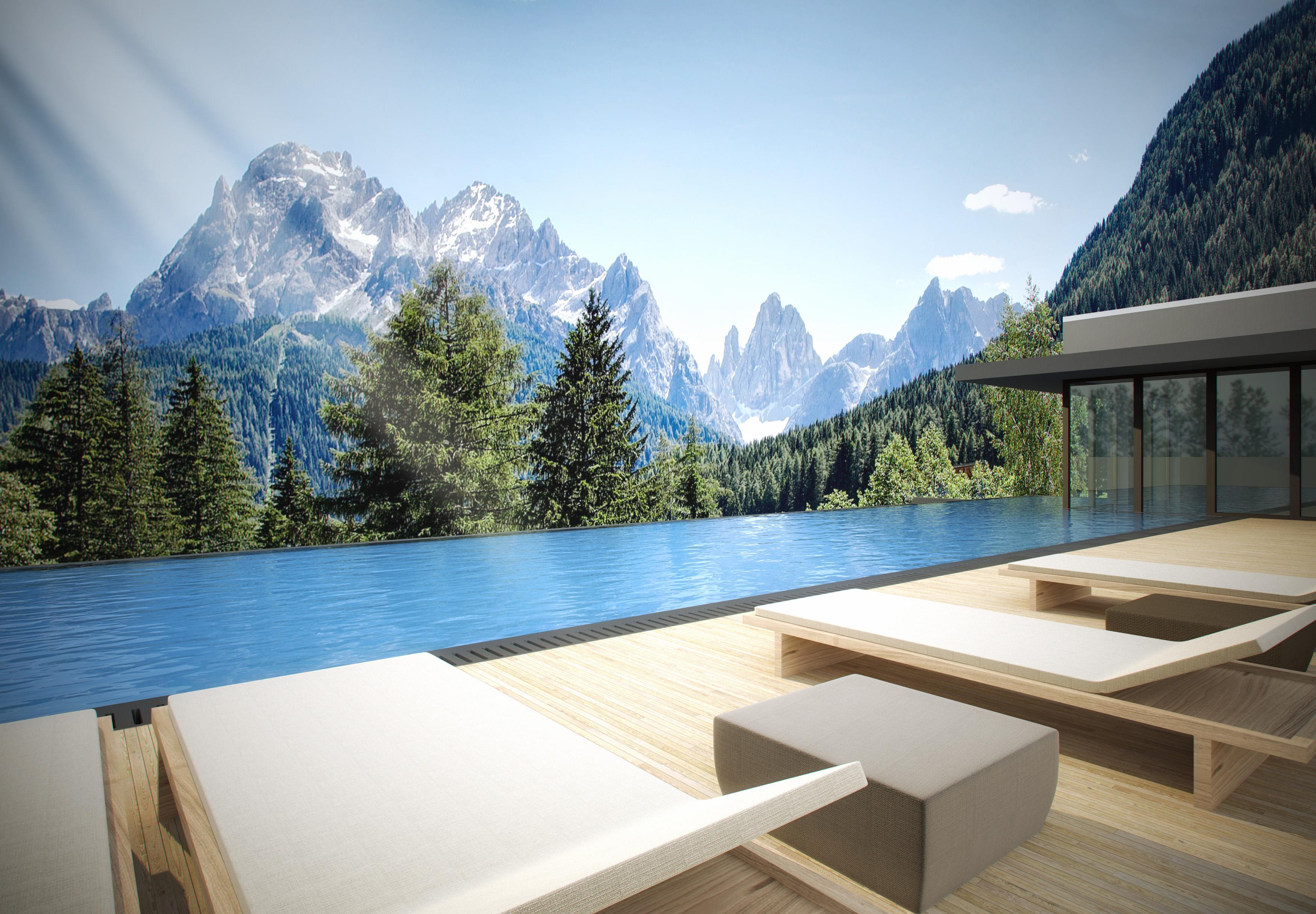 Image: Infinity outdoor pool at Hotel Monika
Atlantis Bay – Vretreats
This fives tar family friendly hotel provides an exclusive pool, which overlooks Baia delle Sirene, set on a natural terrace with solarium and beach bar. The Hyd'Or Wellness Centre offers a range of treatments, regenerating your body and mind for a complete relaxing experience.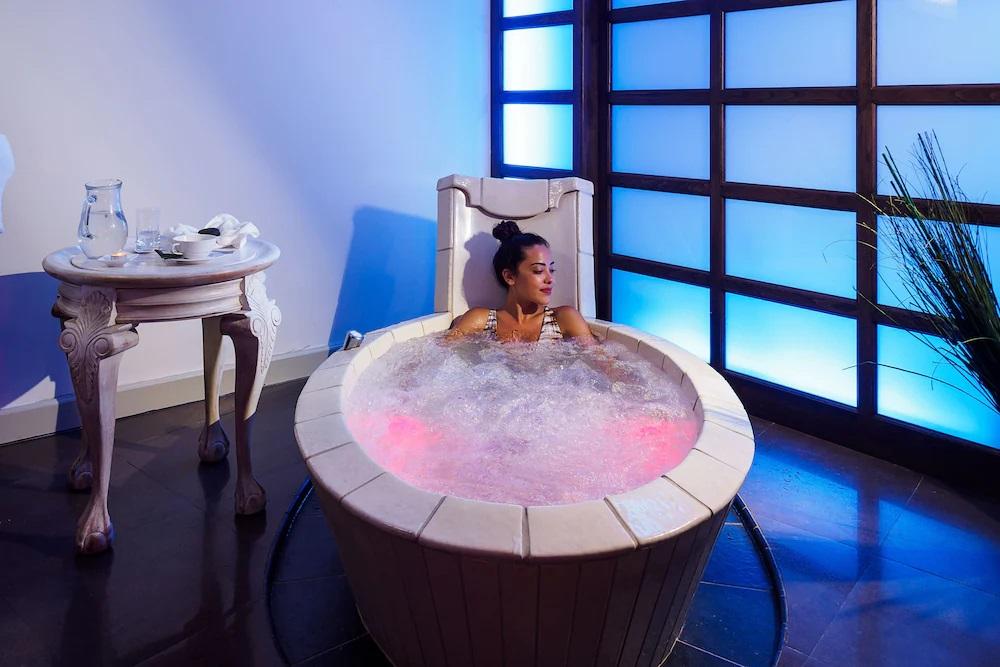 Image: The ultimate in relaxation at Atlantis Bay – Vretreats