Top 10 Luxury Hotels with a Swimming Pool and Spa in Sri Lanka
Sri Lanka is home to a wealth of outdoor attractions, natural diversity and history. It is an excellent holiday destination for families, offering a tropical adventure. Check our top ten luxury hotels with a swimming pool and spa in Sri Lanka, adding a touch of luxury to your next family holiday.
Uga Chena Huts
This five star family friendly hotel offers an outdoor swimming pool and on-site spa. This spa retreat offers the ultimate in personal pampering with a vast menu of relaxing treatments, which include rejuvenating beauty treatments and aromatherapy.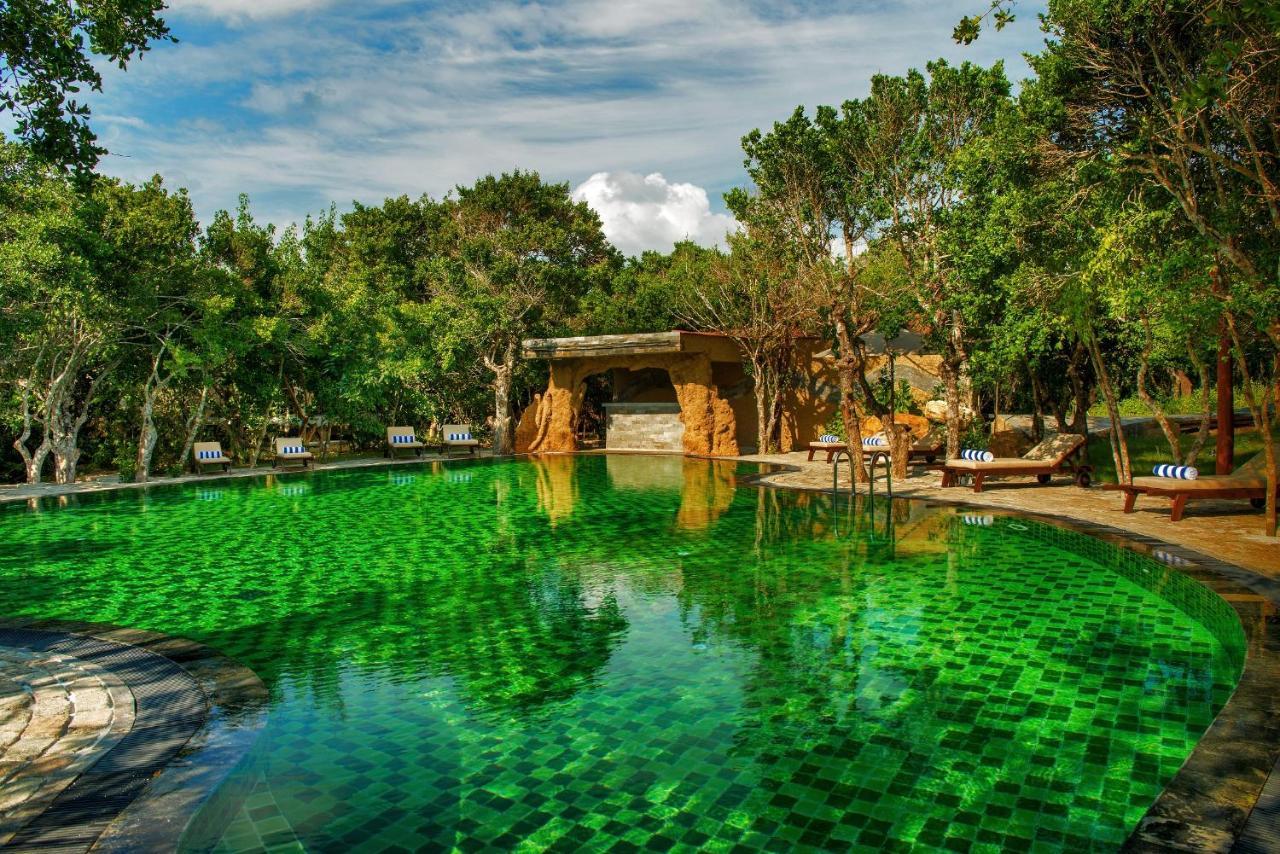 Image: The outdoor swimming pool at Uga Chena Huts
Cinnamon Grand Colombo
Cinnamon Grand Colombo boasts an award winning spa, offering tailored treatments based on your needs. This luxurious hotel ensures that your stay is relaxing, giving you a chance to unwind with a choice of high quality treatments. They also offer two outdoor swimming pools, providing you with a chance to cool off after a day of exploring.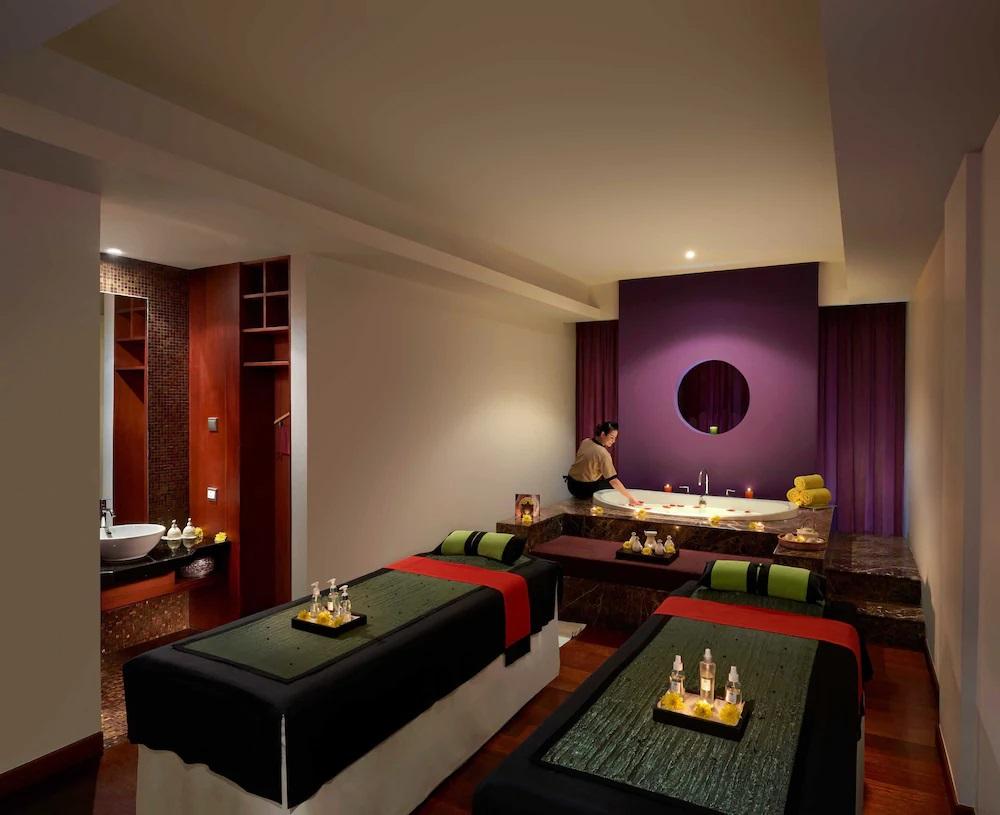 Image: Award winning spa at Cinnamon Grand Colombo
Wild Coast Tented Lodge
The Wild Coast Tented Lodge is a five star luxury tented camp, set in the jungle with a pristine beach. Here you will find a large outdoor swimming pool and the Sanctuary Spa, which offers a host of treatments using native Sri Lankan ingredients.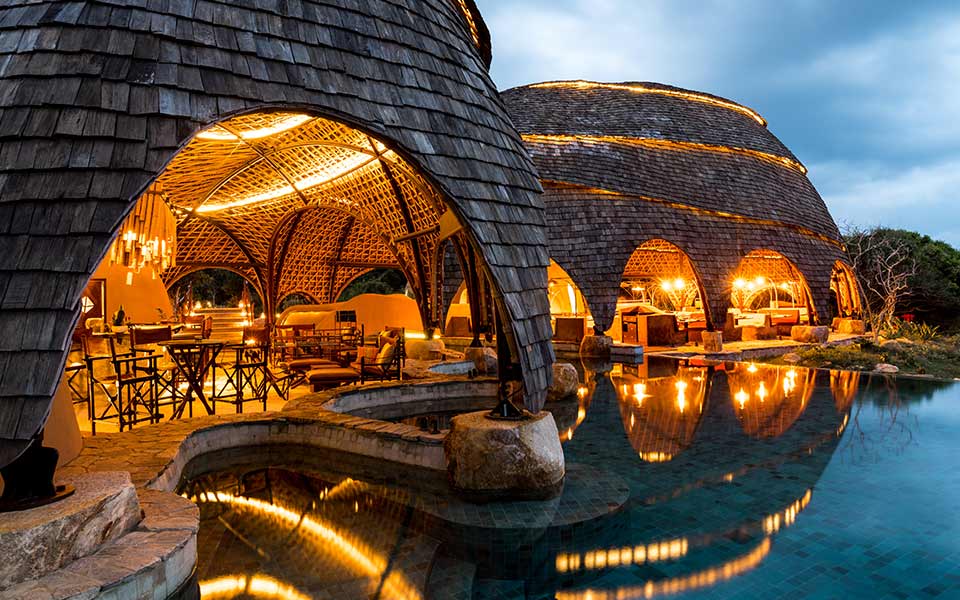 Image: A birds eye view of the outdoor swimming pool at the Wild Coast Tented Lodge
Araliya Green City
This luxury hotel offers the best spa in Nuwara Eliya, providing traditional Balinese healing treatments and rituals. The spa provides tailored treatment based on each guests unique needs. They also offer facials and body treatments. There is an indoor swimming pool you can enjoy throughout the year.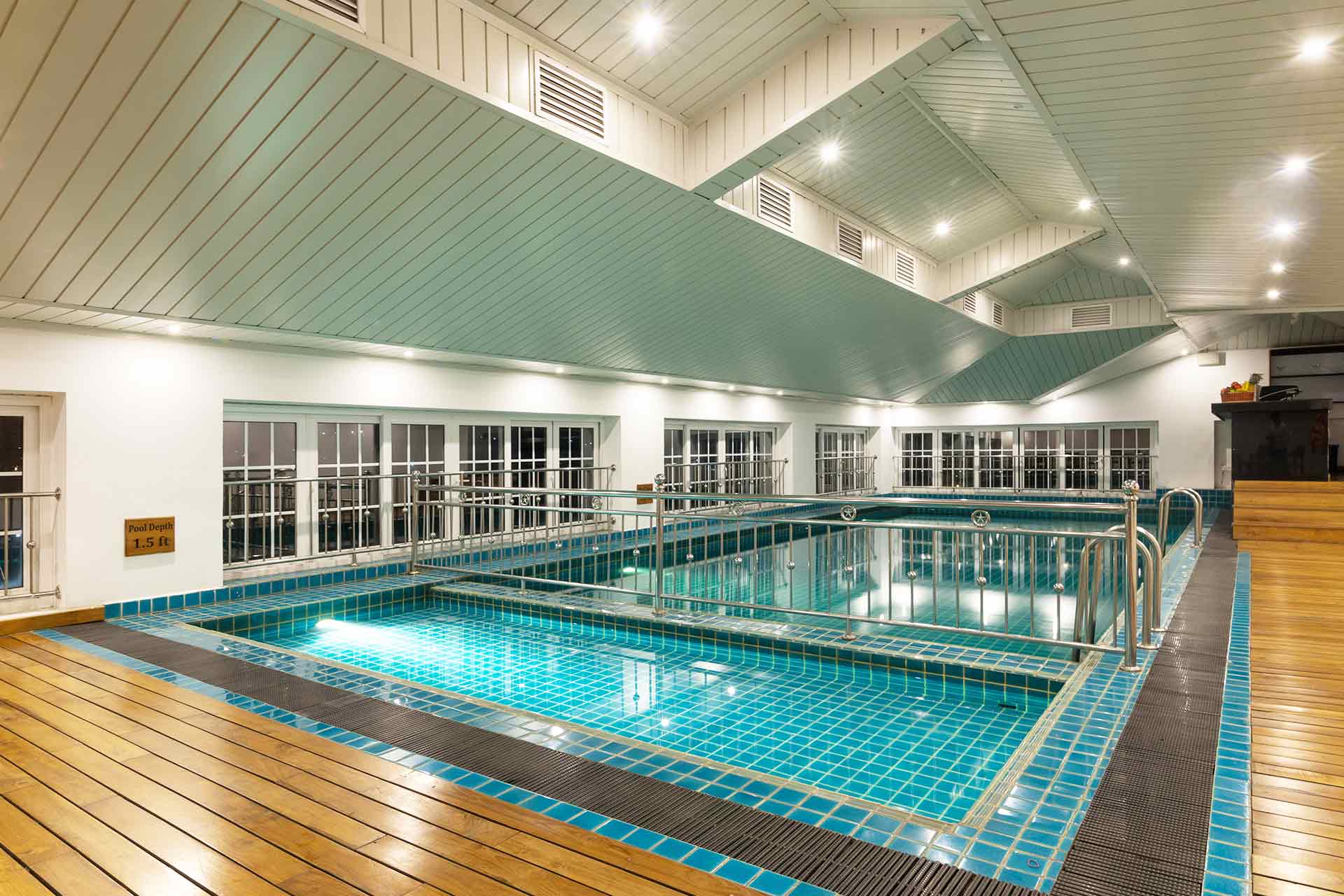 Image: Indoor swimming pool at Araliya Green City
Kings Pavilion
The Kings Pavilion provides a year round outdoor swimming pool and private spa. The on-site spa offers modern treatments to release tension with a wide menu to choose from. You can also take some time for yourself and relax in the sauna.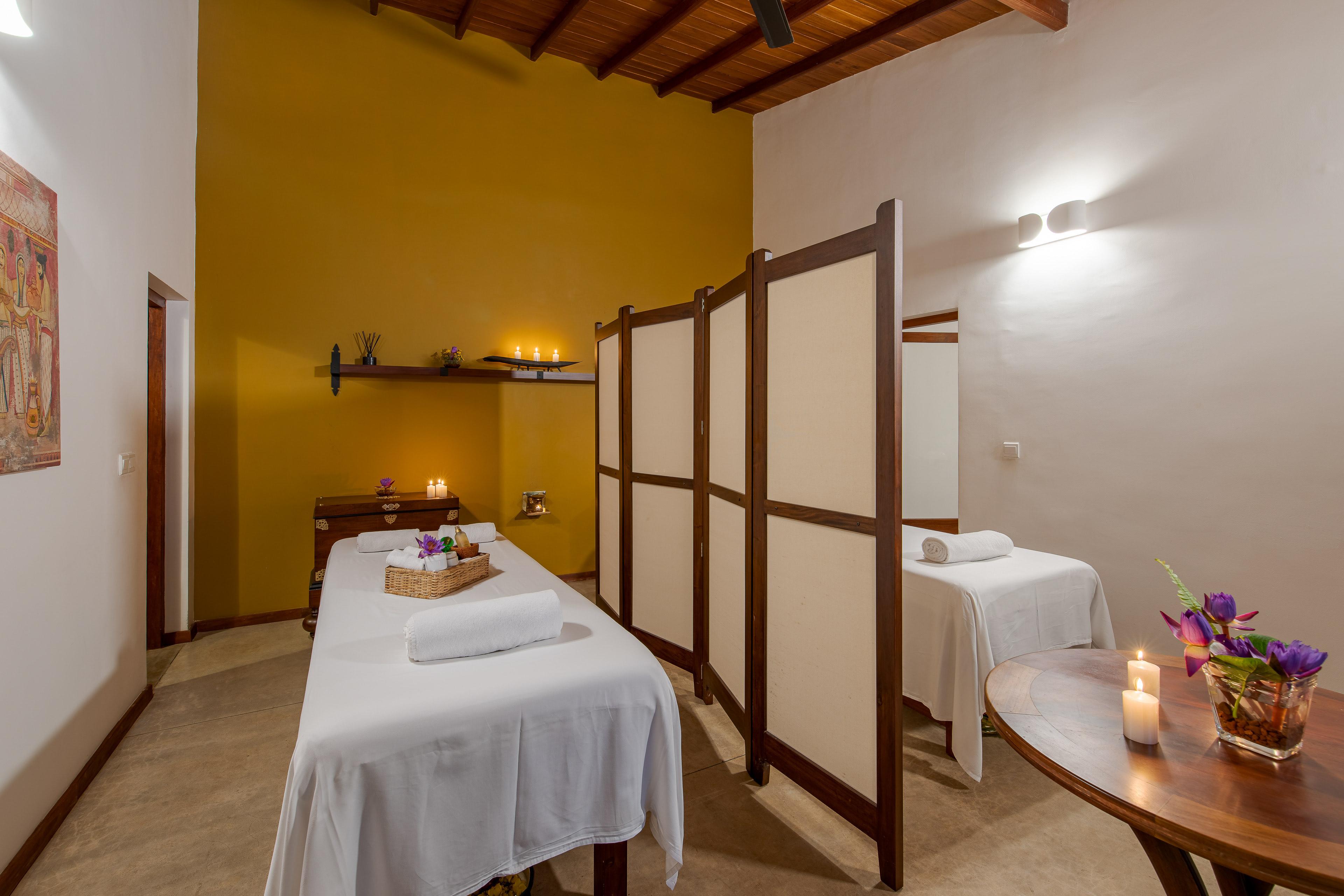 Image: Choice of modern treatments at the on-site spa at the Kings Pavilion
Anantara Kalutara Resort
This luxurious resort offers a tropical paradise spa with waterfront setting. The double-storey spa offers a menu of treatments, along with Western spa practices. From multi-day wellness programmes to morning meditation and yoga sessions, the spa offers everything you need to relax and unwind during your stay. For the family there are two outdoor swimming pools to keep you cool.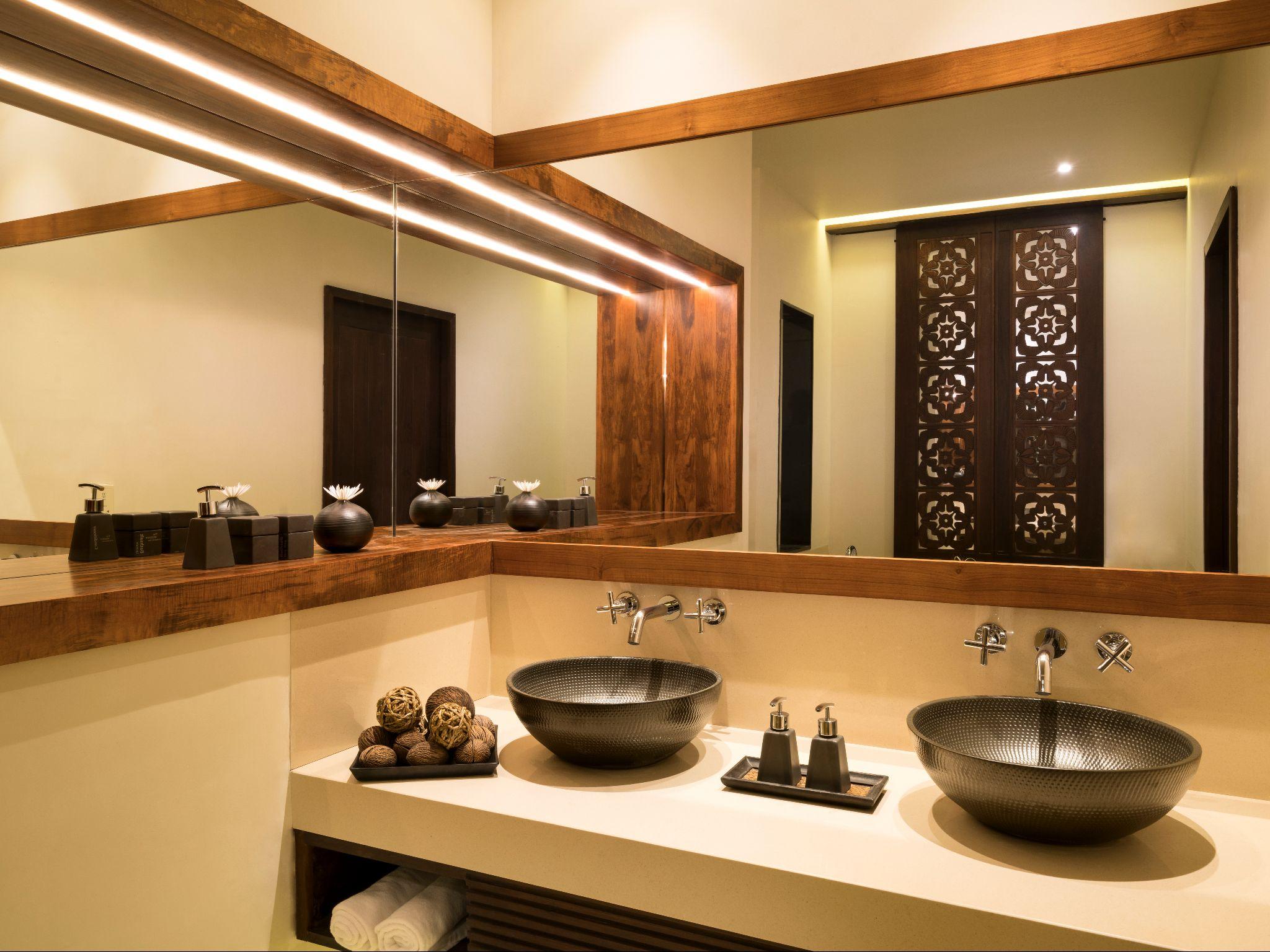 Image: Luxury spa at Anantara Kalutara Resort
Jetwing Vil Uyana
This five star hotel offers a swimming pool and luxurious spa experiences with the Balinese Ayu Spa. The spa is a haven of relaxation with trained Balinese therapists offering signature spa treatments, including massages, body scrubs and more.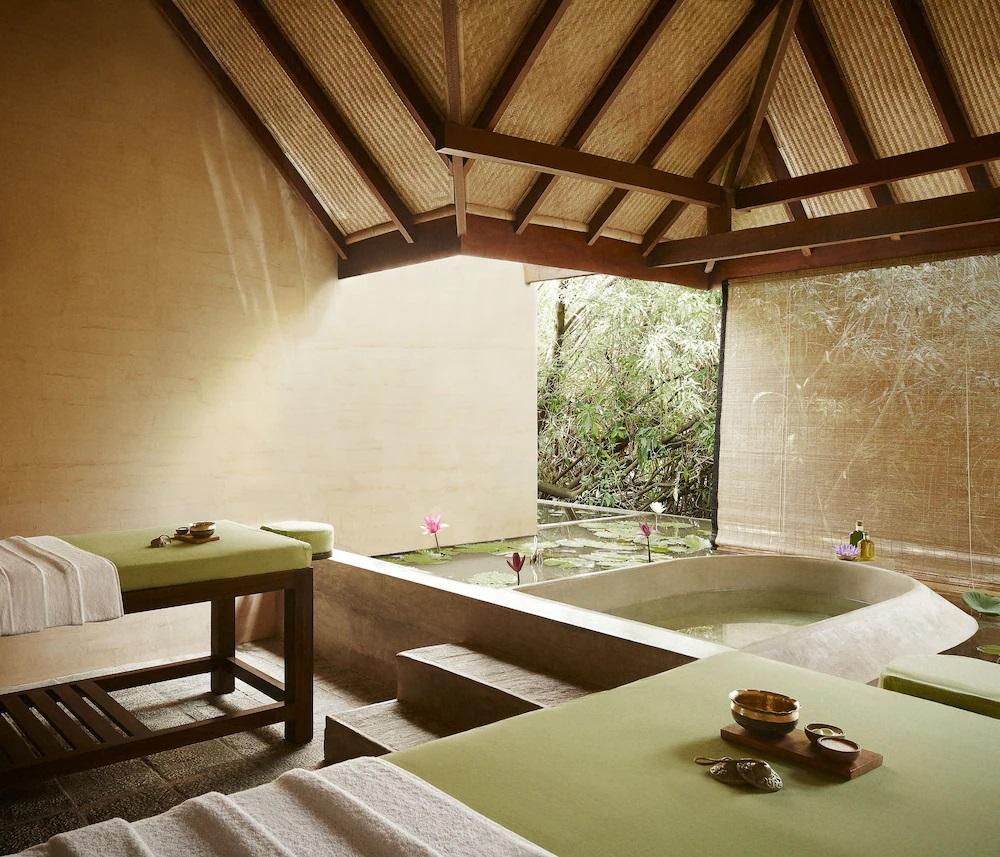 Image: The Sanctuary Spa at Jetwing Vil Uyana
Uga Jungle Beach
Uga Jungle Beach is a five star family friendly hotel in a secluded hideaway. The spa offers personal indulgences with a range of rejuvenating treatments. This hotel offers the opportunity to relax, unwind and rejuvenate while on holiday. There is also an outdoor swimming pool to enjoy during your stay.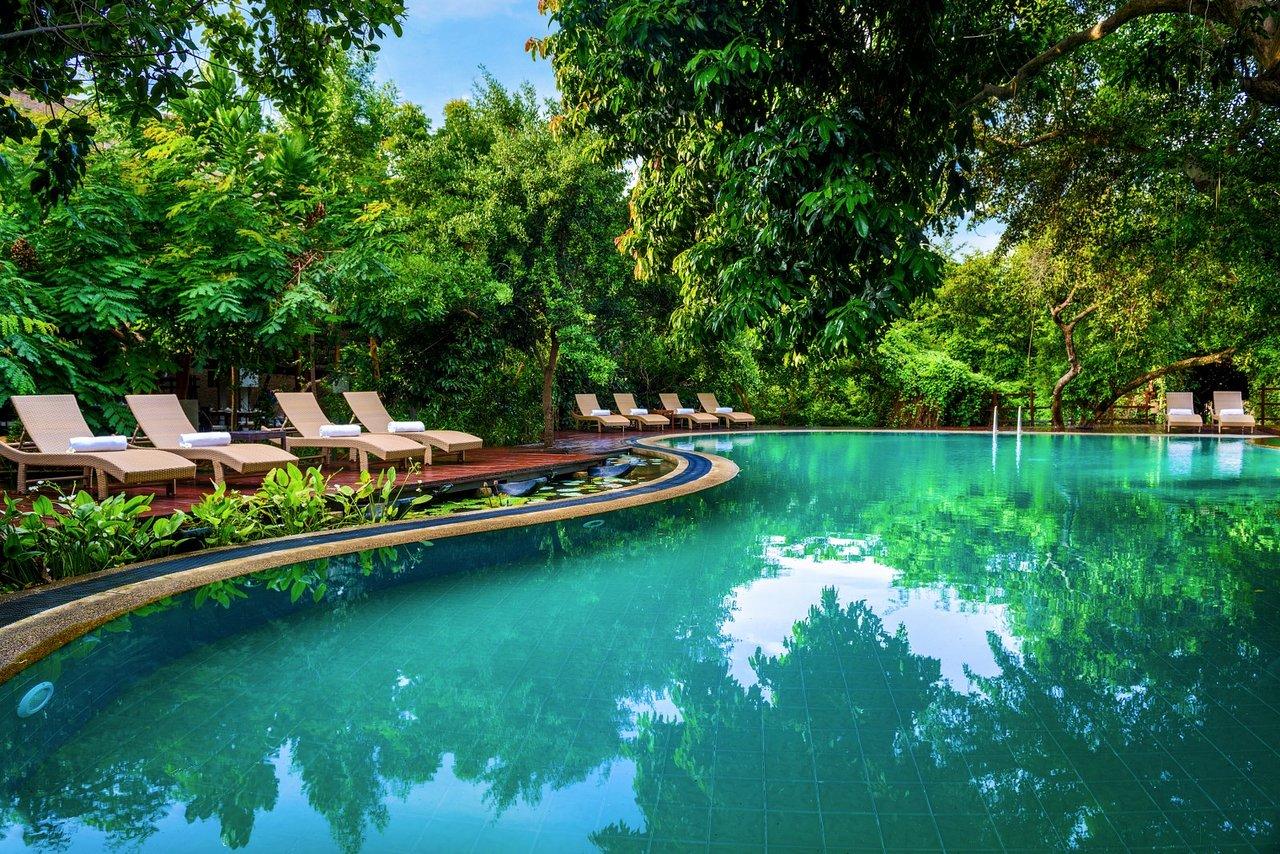 Image: The refreshing outdoor swimming pool at Uga Jungle Beach
Cape Weligama
Cool off in the beautiful infinity outdoor swimming pool or relax in the on-site Sanctuary Spa. The spa offers a therapeutic setting with a luxurious spa experience. From soothing facials to relaxing yoga, stress relieving massages and body treatments, are just some of the treatments on the spa menu. All therapies are designed to provide you with relaxation and rejuvenation. Treatments can also be provided in the privacy of your own guest room, if you prefer.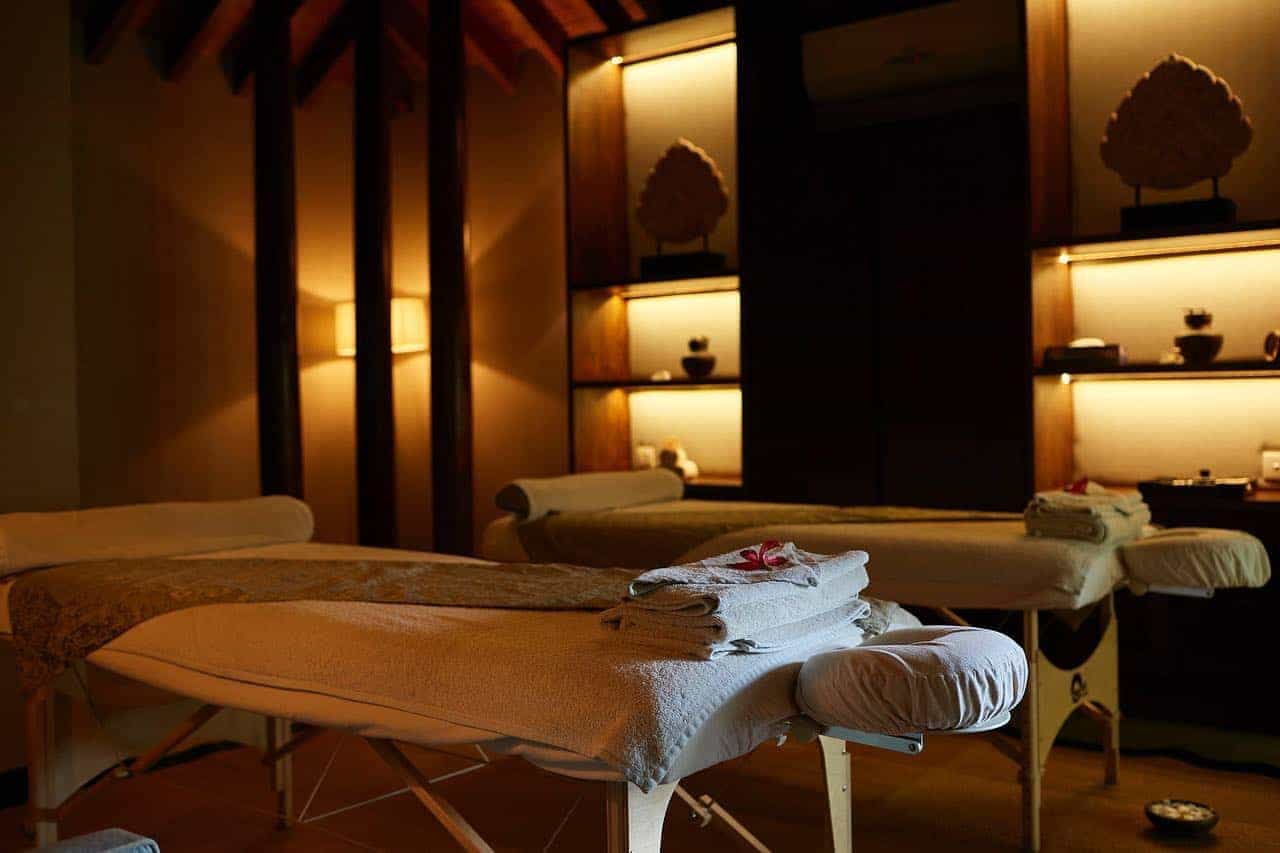 Image: The Sanctuary Spa at the Cape Weligama
Royal Palms Beach Hotel
The Royal Palms Beach Hotel is home to the Tangerine Luxury Uyurveda Spa, offering a choice of treatments. Enjoy a relaxing massage or unwind in the Jacuzzi.  For the family there is an outdoor swimming pool, a place where you can relax on a lounger while the children cool off in the refreshing pool.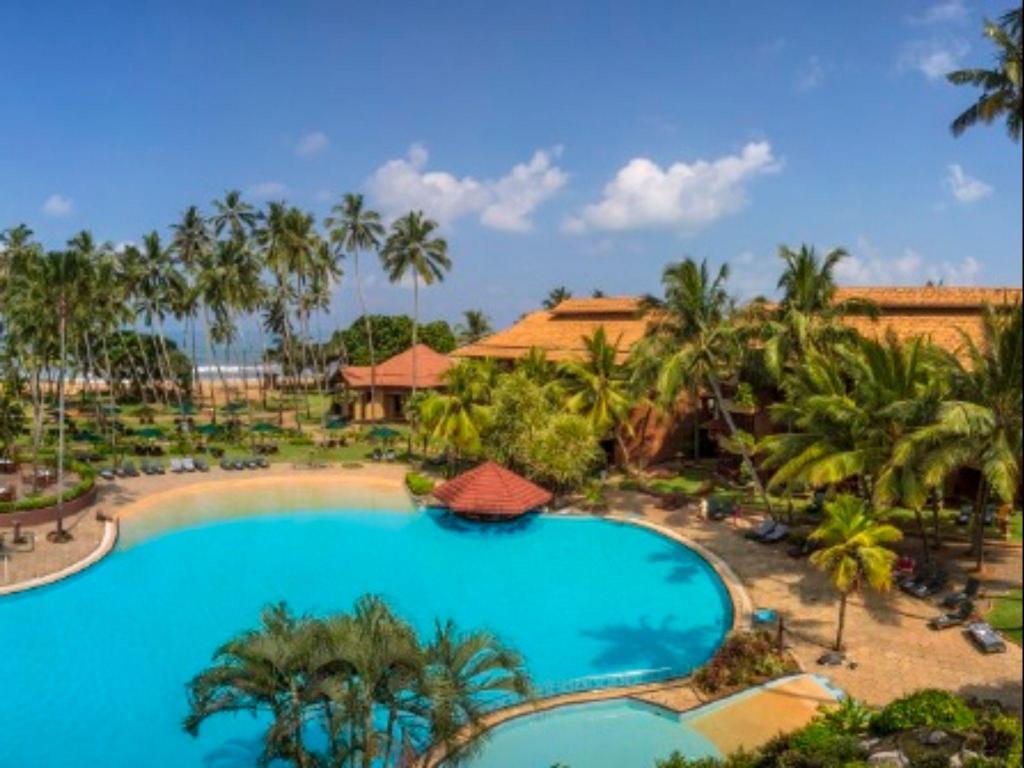 Image: The large outdoor swimming pool at the Royal Palms Beach Hotel