Top 5 Best Value Family Friendly Hotels in Canada
Exploring Canada is an eye-opening experience and one you can share with your family. An affordable holiday includes a remarkable hotel at a great price! There are many great hotels around Canada, but these are the top 5 best value family-friendly places to stay. They are in excellent locations and offer a comfortable place to stay during your travels.
Wedgewood Hotel & Spa
This lovely decorated hotel is downtown, and you will fall in love with it from the moment you arrive! Your view of Vancouver, the waterfalls, and the gardens are unforgettable at the Wedgewood Hotel & Spa. All of the rooms offer a private balcony where you and your family can enjoy the view in private.
There are many shops, places to eat, museums, and entertainment venues close to this hotel. You can walk around the area or rent bikes. Downtown Vancouver has many historical buildings and sights to explore. There are bus tours for adventures you wish to take part in further from the hotel. You can book them for the family for part of the day or an entire day.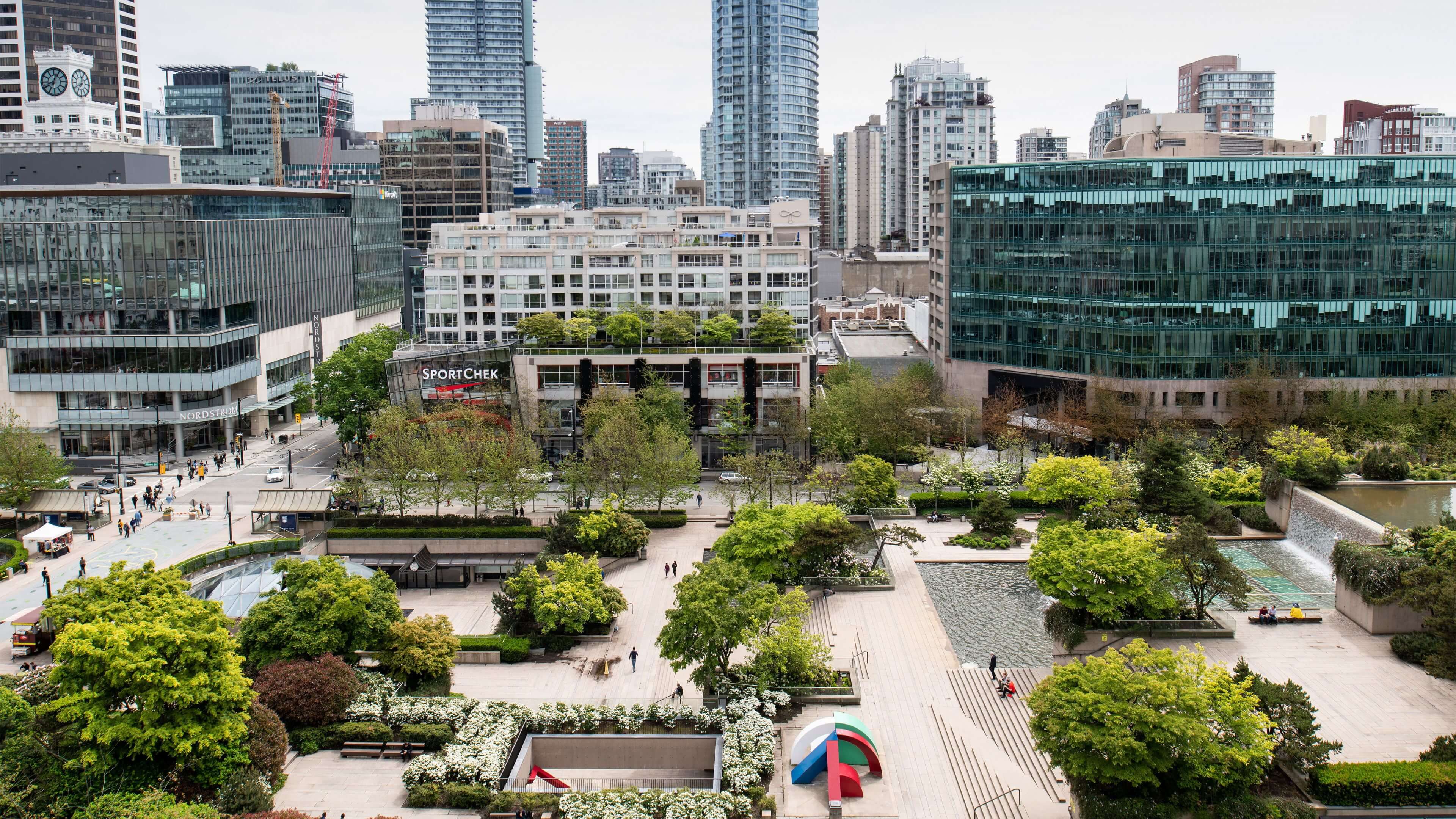 Image: Enjoy a delightful view, close access to Vancouver activities, and a great place to stay with your family at the Wedgewood Hotel & Spa.
Fairmont Le Chateau Frontenac
You can't miss the castle design of the Fairmont Le Chateau Frontenac. It sits on a bluff, offering a remarkable view of the St. Lawrence River. The rooms are both elegant and comfortable. Everything you wish to explore, places to shop, and places to eat are within walking distance of this hotel.
Childcare services are offered and the hotel is also pet-friendly. Many activities are offered for families. There are two swimming pools, one inside and one outdoors. The hotel features a restaurant with common food choices children enjoy. There are also children's programs on TV in the rooms.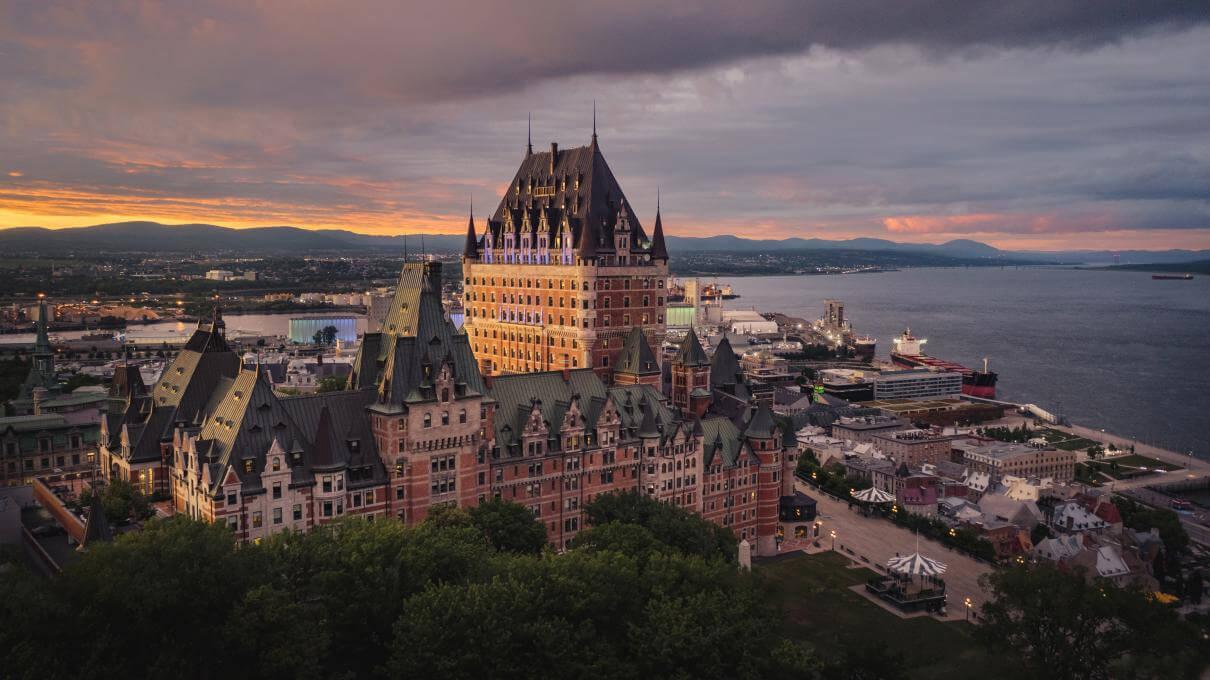 Image: The Fairmont Le Chateau Frontenac is one of the most iconic and beautiful hotels in Canada.
Le Mount Stephen
You may not own a mansion, but you can stay at one, the Le Mount Stephen. When you see images of it, you won't expect it to be a budget-friendly hotel by any means! Not only is this charming hotel affordable but it is amazing in every aspect. It is both child and pet-friendly, and everyone will enjoy their holiday here.
The restaurant offers a variety of wonderful dishes, you won't be disappointed. There are plenty of places to explore close to this hotel. Some that may be at the top of your list include Divine Chocolatier and Barbie Expo. There are many museums, art galleries, and parks for your family to explore.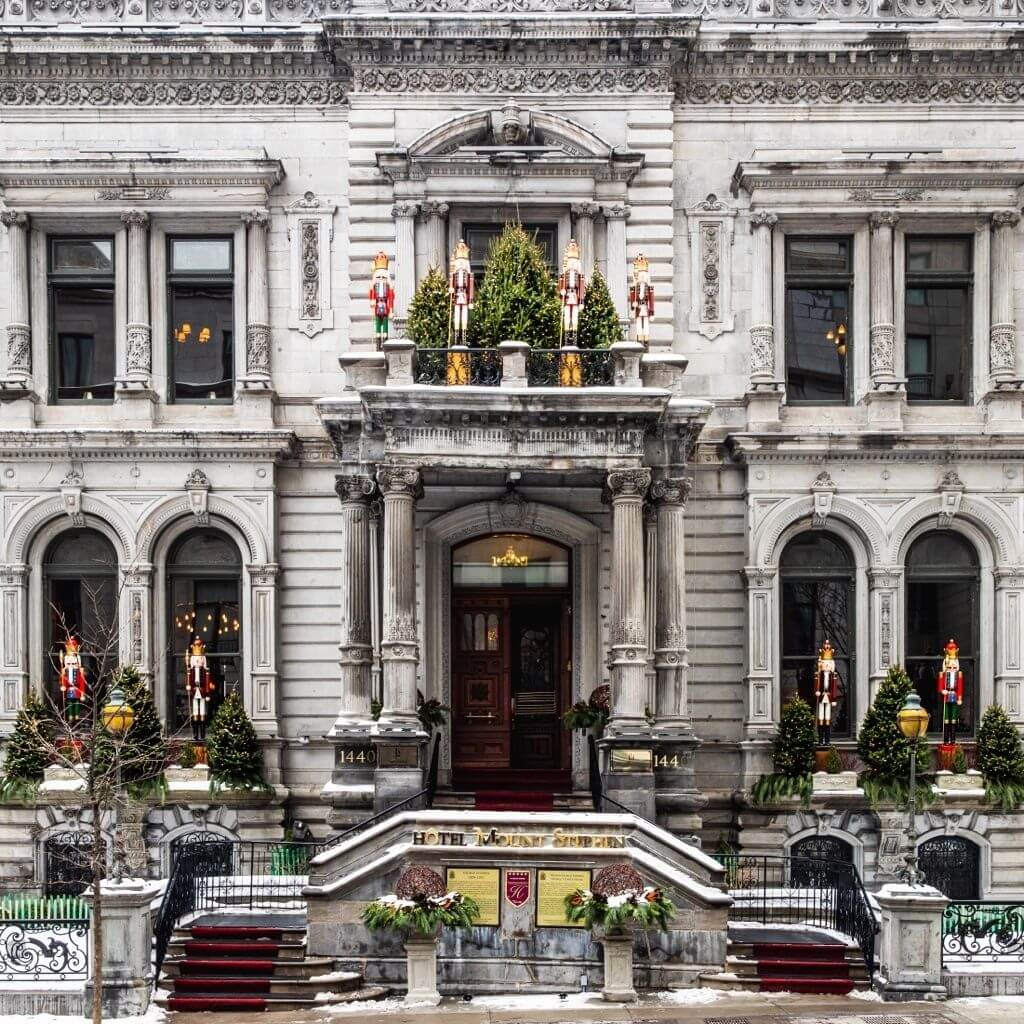 Image: The Le Mount Stephen is upscale but also affordable and in an excellent location.
Fairmount Royal York
This is a huge hotel with plenty to see and do around the area! The Fairmount Royal York is close to Lawrence Market and Graffiti Alley. There are plenty of events held at the Scotiabank Arena. If your family is into hockey, make sure you plan a day for the Hockey Hall of Fame.
There are numerous shopping areas, places to eat, and places to see entertainment around this part of Canada. There are bus tours offered, some last all day and others are only half a day. There are museums and parks where your family can explore and spend time with each other.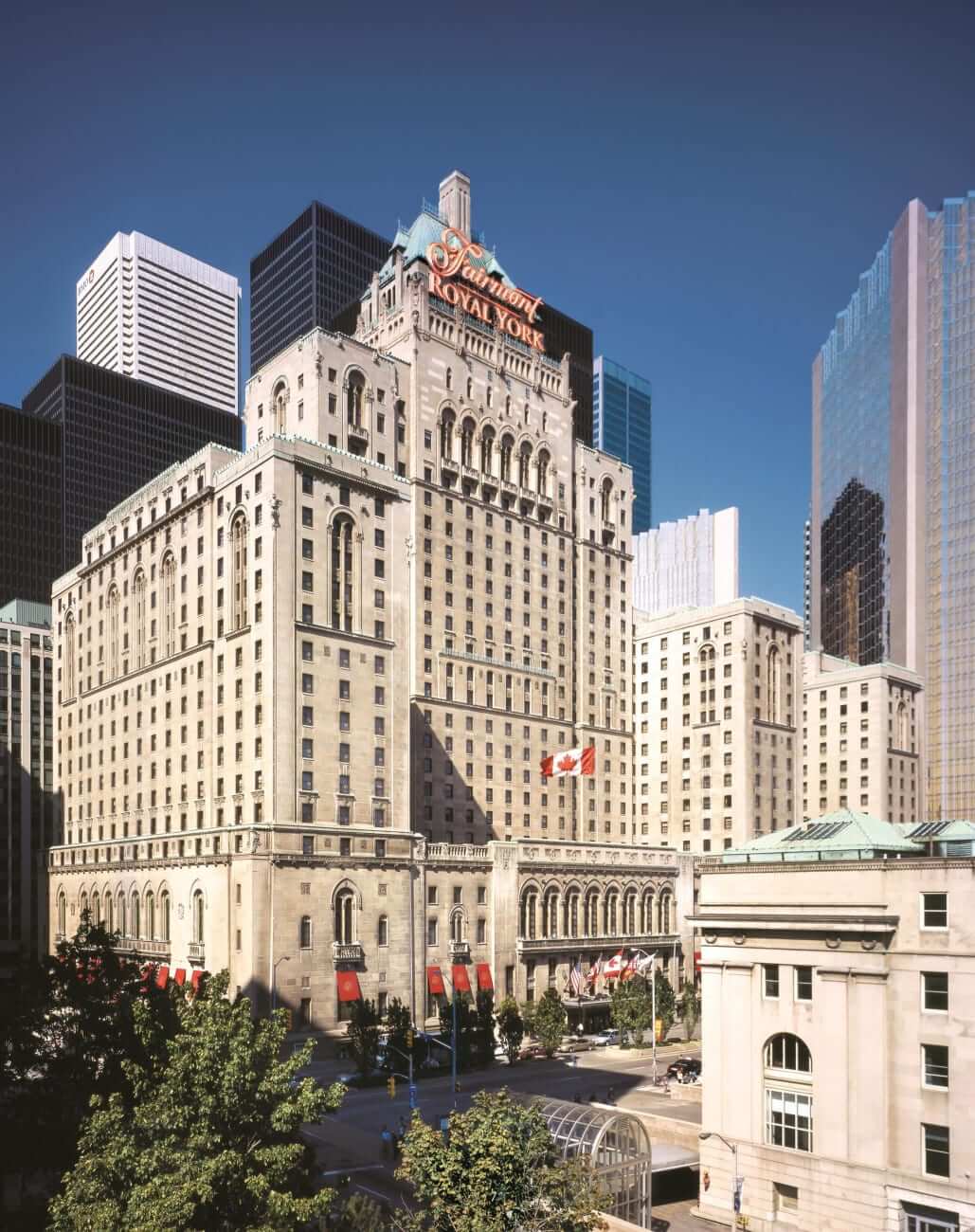 Image: Ask for a high-level room at the Fairmount Royal York to enhance your view of the city.
Rosewood Hotel Georgia
The Rosewood Hotel Georgia has over 150 rooms and a wonderful reputation. This hotel was established in the 1920's but has been renovated several times. It is very attractive and comfortable; your family will love staying here! The indoor saltwater swimming pool is a huge hit!
Childcare is offered at this hotel, giving parents time for exploring on their own. There is a nightclub with a DJ and dancing and a rooftop bar adults enjoy. The restaurant offers many great dishes and a menu children will approve of too. This hotel is also pet-friendly. Downtown Vancouver isn't far, offering great places to shop and eat.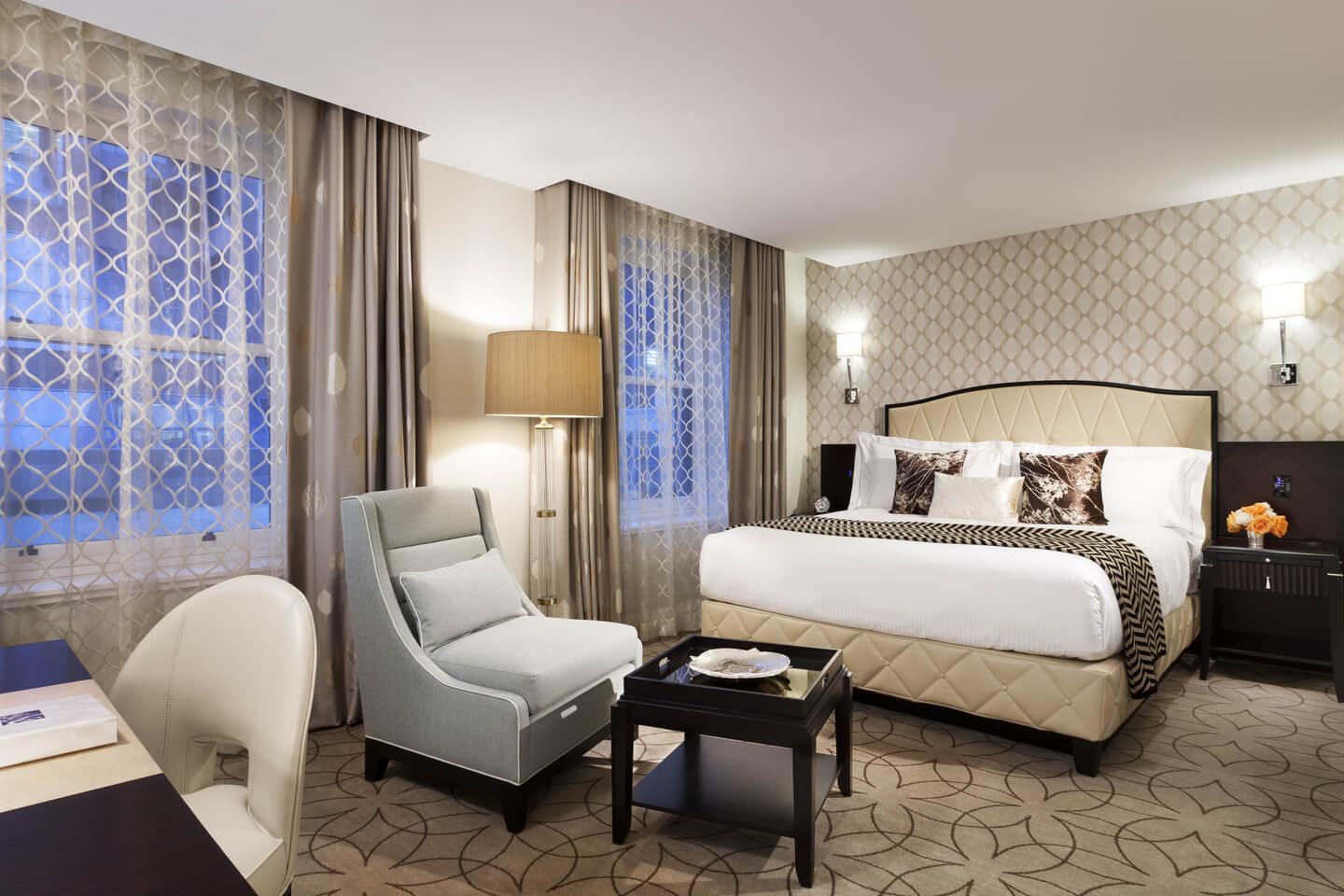 Image: The Rosewood Hotel Georgia is a delightful place to stay while on holiday in Canada.