Top 5 Leading Family Friendly Hotels in Argentina
We reviewed the top 5 luxury hotels around the lovely region of Argentina. There is plenty to see in do including spending time around the water or exploring. A wonderful hotel to conveniently be located to your activities and for a terrific place to unwind and sleep is important. You can't beat these accommodations, especially if you love the beach!
Charming Luxury Lodge and Private Spa
At the top of our list is Charming Luxury Lodge and Private Spa, located in the San Carlos area. The view from this hotel is breathtaking, as it is located on a cliff bluff. You can see the beach, the Andes Mountains, and Lake Nahuel Huapi. Each room features a large balcony, where you can enjoy this view and take amazing pictures.
Many visitors are drawn to the private spa this hotel features. Pamper yourself and unwind with access to a jacuzzi or dry sauna. These are just a few of the ways to relax, rejuvenate, and let go of day to day stressors. There are fun activities around the area for the entire family to enjoy. This hotel rents bicycles and they are a wonderful resource for going around and checking out this lovely part of Argentina at your own pace!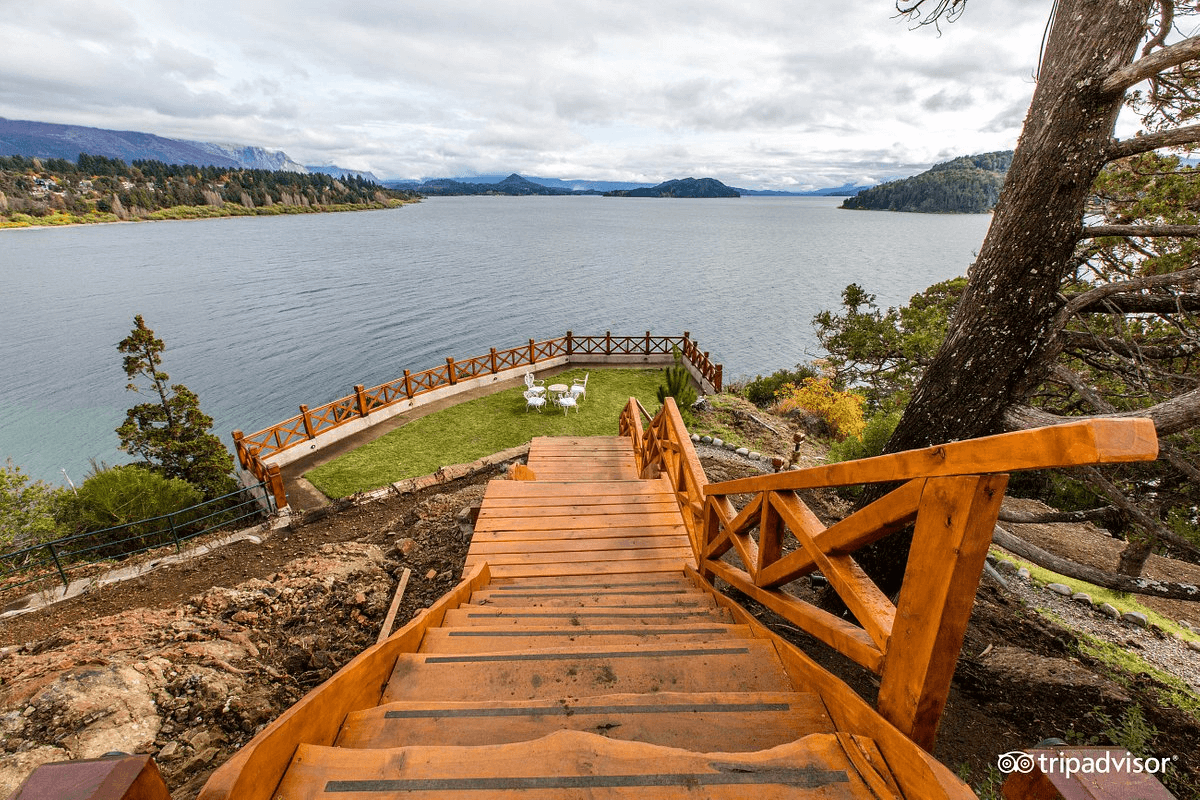 Image: Lovely panoramic view from Charming Luxury Lodge and Private Spa
 Las Hayas Ushuaia Resort
If you appreciate the beauty of nature and landscaping, the Las Havas Ushuaia Resort can be a delightful place for you and your family to stay. The diversity of the areas to explore around this hotel get rave reviews. On one side you have paths through a tranquil forest. On another, you can view peaks and glaciers. The legends of the Beagle Channel are founded in this area, and it is fun to explore that history while you are there.
This is a quiet area, and it can be wonderful to get away from the hustle and bustle of day to day life. It creates an environment for learning, to appreciate the beauty all around you, and for family bonding. There are plenty of activities to take part in during your stay here. The hotel gets top reviews for décor and the food offered too! Perhaps you will end your day relaxing in one of the private Jacuzzis available! The game room has plenty of children friendly options.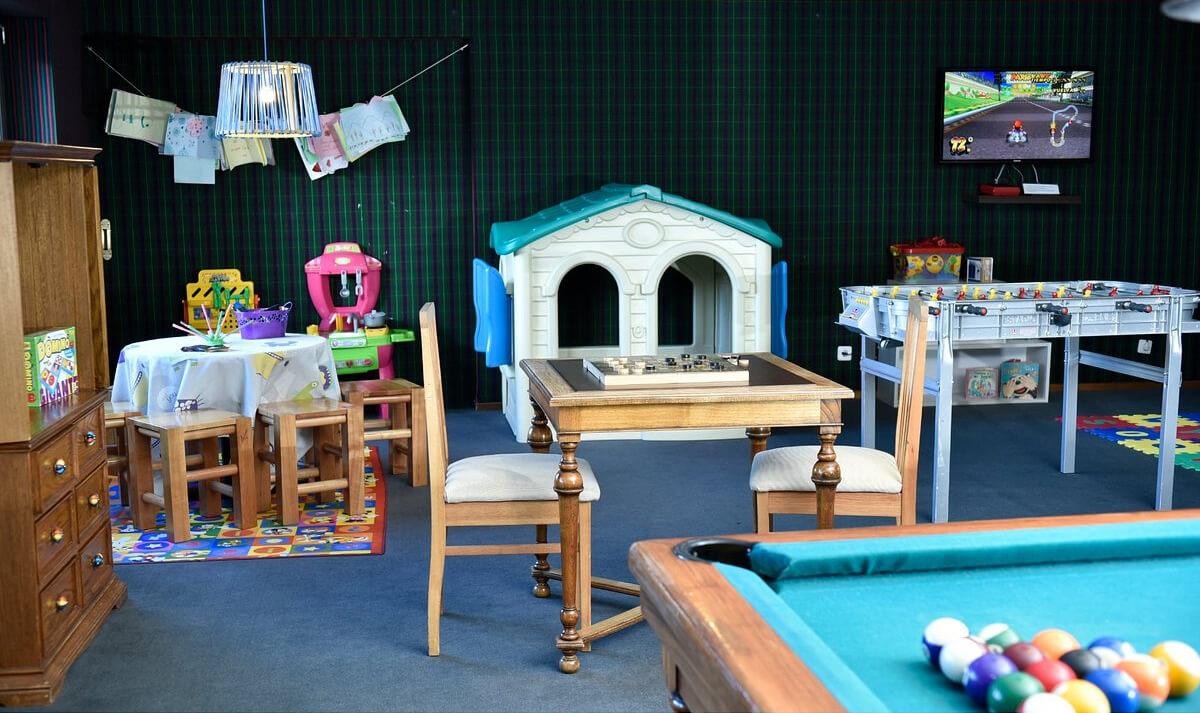 Image: Las Havas Ushuaia Resort has games and activities for children of all ages. The entire family can get involved in them!
Alvear Palace Hotel
Located in La Recoleta, Alvear Palace Hotel offers a remarkable place to spend your time away from home! Their restaurant features delightful International food entrees you will love! You will find amazing restaurants within walking distance. Many of them require reservations so it is best to place in advance to dine in them. There are lovely shops around this area too. It is fun to explore them and find unique items for yourself or to purchase as gifts.
The décor at this hotel has many fine touches of French artists. For families, consider one of the suites on the top floors. They offer the best view and plenty of additional space. The indoor heated pool is a huge hit! Take some time to enjoy the services at the spa including a variety of treatments for the face and body.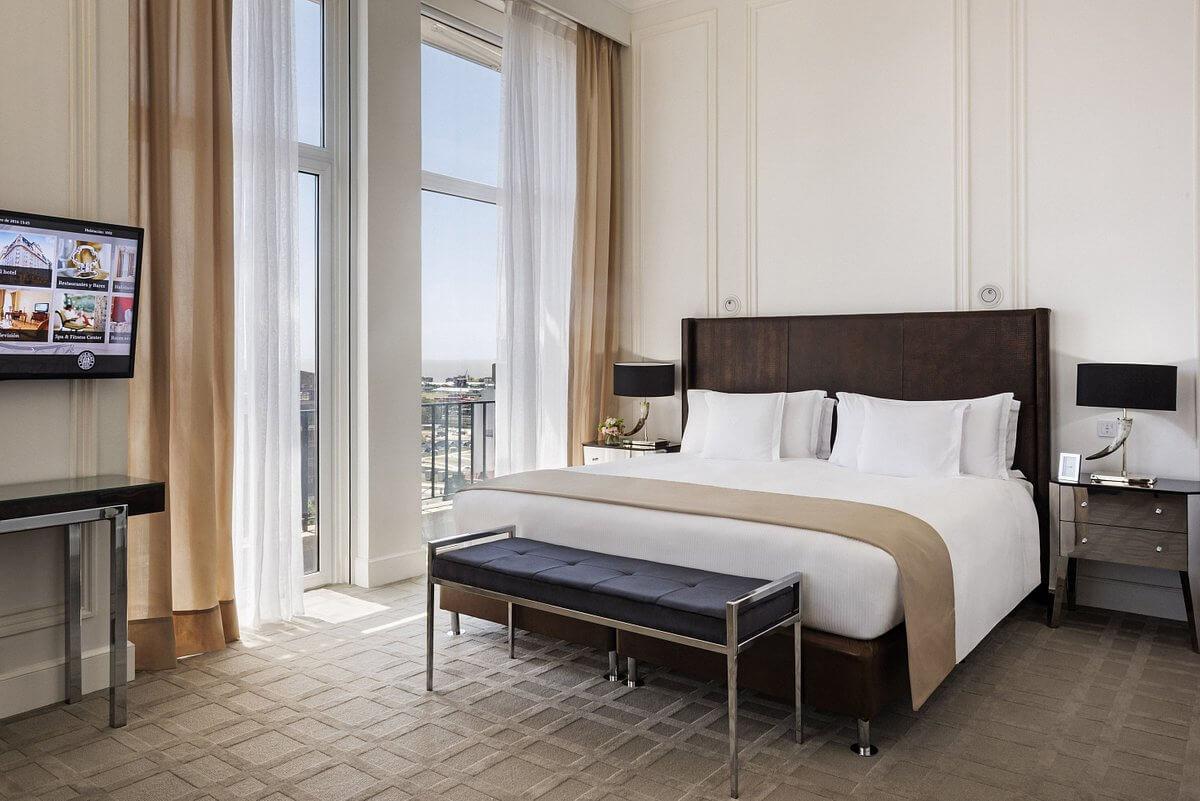 Image: Lovely rooms and views are featured at the Alvear Palace Hotel
Palladio Hotel Buenos Aires - McGallery
Another top-rated hotel in La Recoleta is Palladio Hotel Buenos Aires – McGallery. The location gives you easy access to restaurants, shops, and the business district. Many of the top tourist attractions are in this area. If your agenda during your stay includes many of them, it makes sense to be close to those activities. You will spend less time getting back and forth and more time enjoying them! Many people in the area for business stay here as well as those travelling for fun!
The fitness centre, spa, and heated indoor pool or reasons many people stay here again and again. They love the food at the restaurant and the atmosphere at the bar. They also love the décor and the comfort in their rooms. There are suites available with private balconies. If you are in town for business, there are meeting rooms at this hotel that can be reserved.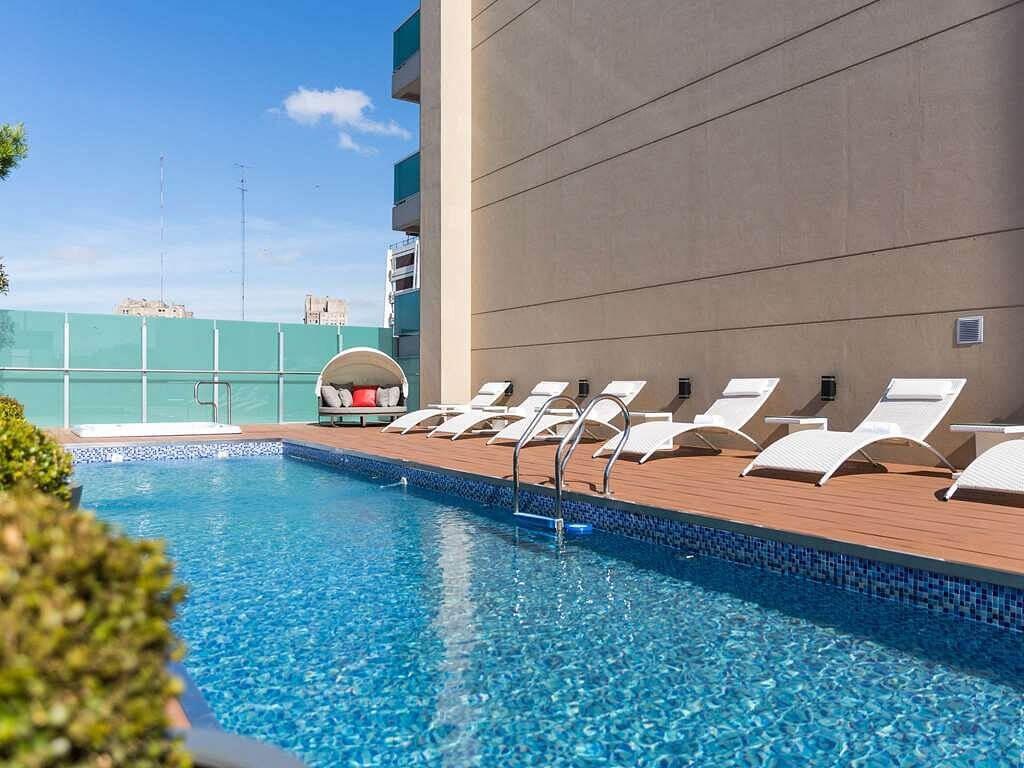 Image: The pool is a great place to relax in the water or the sun at Palladio Hotel Buenos Aires – McGallery. 
Four Seasons Hotel Buenos Aires
The architecture of the Four Seasons Hotel Buenos Aires resembles a French-style mansion. Each of the rooms has a balcony so you can take in the lovely view all around this area. It is every bit as amazing on the inside with lovely features and fine details. On Sundays, they host a BBQ in the outdoor private garden area. This is for hotel guests only!
The food at this hotel is exceptional, and it is often a place where guests dine. Many people conduct business in this area, and they host business dinners at this hotel. There are a variety of types of rooms you may be interested in, each with unique features and concepts. For couples, consider adding a fun learning experience with tango lessons!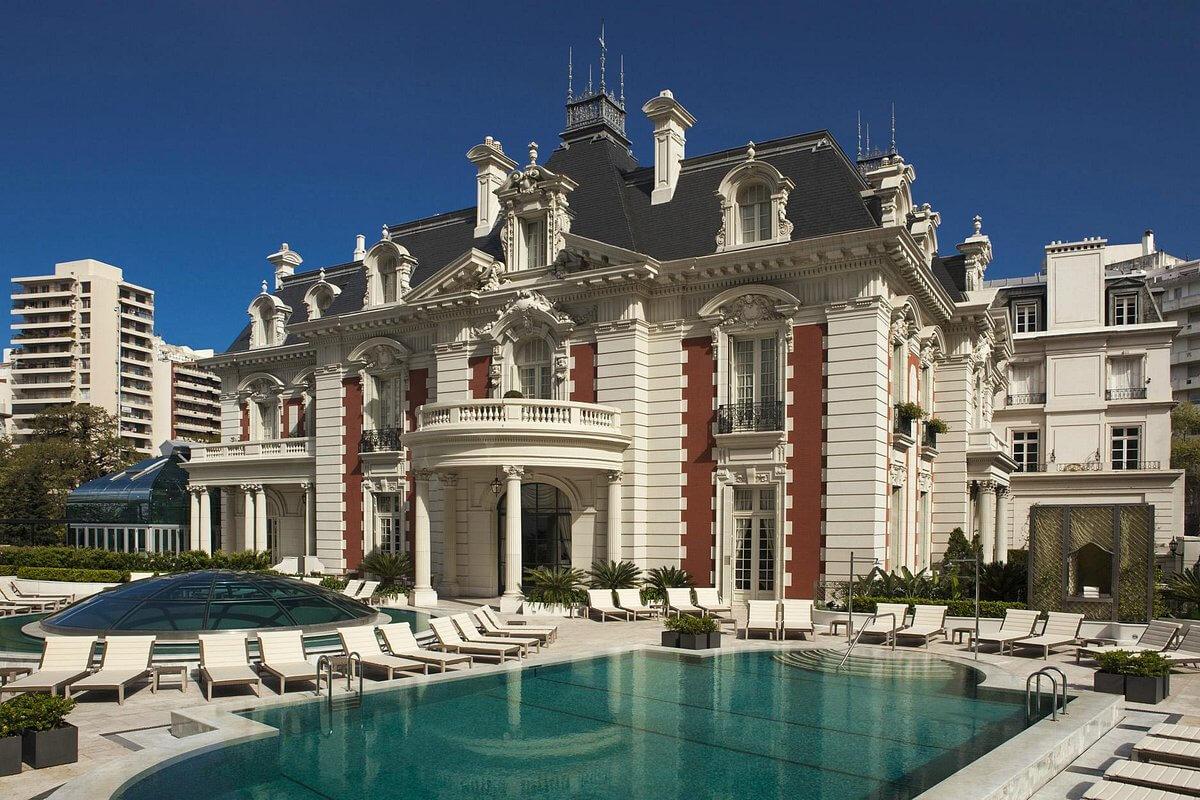 Image: The lovely design of the Four Seasons Hotel Buenos Aires is amazing and enticing!