Top 5 Leading Family Friendly Hotels in Japan
Visiting Japan is a great experience your family will always remember. They will enjoy the food, the beauty, and the places you visit. Most of all they will enjoy the time together without distractions or day to day responsibilities. These top 5 luxury hotels are amazing places where you can all get the rest you need and enjoy a wonderful place to unwind.
Park Hyatt Tokyo
The lovely décor and amazingly designed rooms make this a prime place to stay in Japan. The hotel features a free buffet for breakfast. Your family is going to need that energy for all they plan to take part in during the day! There are two swimming pools here, one is inside and one is outdoors. Both offer a great place for families to have fun with each other.
The Park Hyatt Tokyo features live entertainment in the evening. This may be a prime time to secure the babysitting services they offer. You can also have dinner as a couple and they will take care of the kids for you. The Tokyo Opera House is a wonderful place to visit. During the day you can see the exhibits. They may have live performers during your time in Japan so check out their schedule!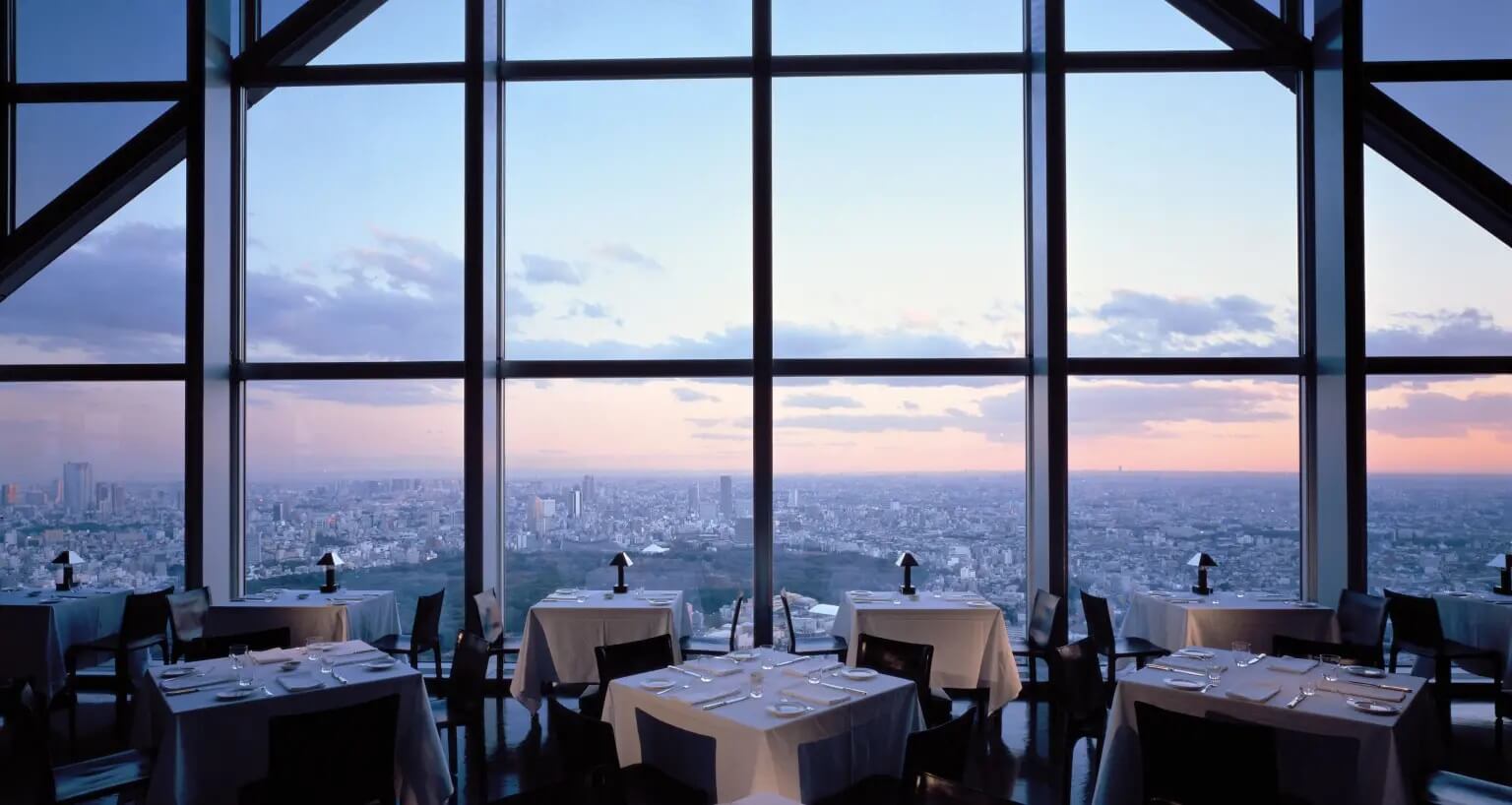 Image: Enjoy the delicious food and beautiful view when you stay at the Park Hyatt Tokyo.
Conrad Osaka
The Conrad Osaka offers a delightful view of two rivers. For the best view of them, ask for a high floor. There is plenty to see and do around this area as it is full of shops, restaurants, and cultural locations. You can easily walk to them and see various attractions you and your family have an interest in.
Festival Hall is located right next door to this hotel. For your convenience, the hotel has an underground walkway to it. Make sure you check out the art museum down the block, you won't be disappointed with the quality of the talent found there. Both walking tours and bus tours may be something your family has an interest in to help with exploring the sights.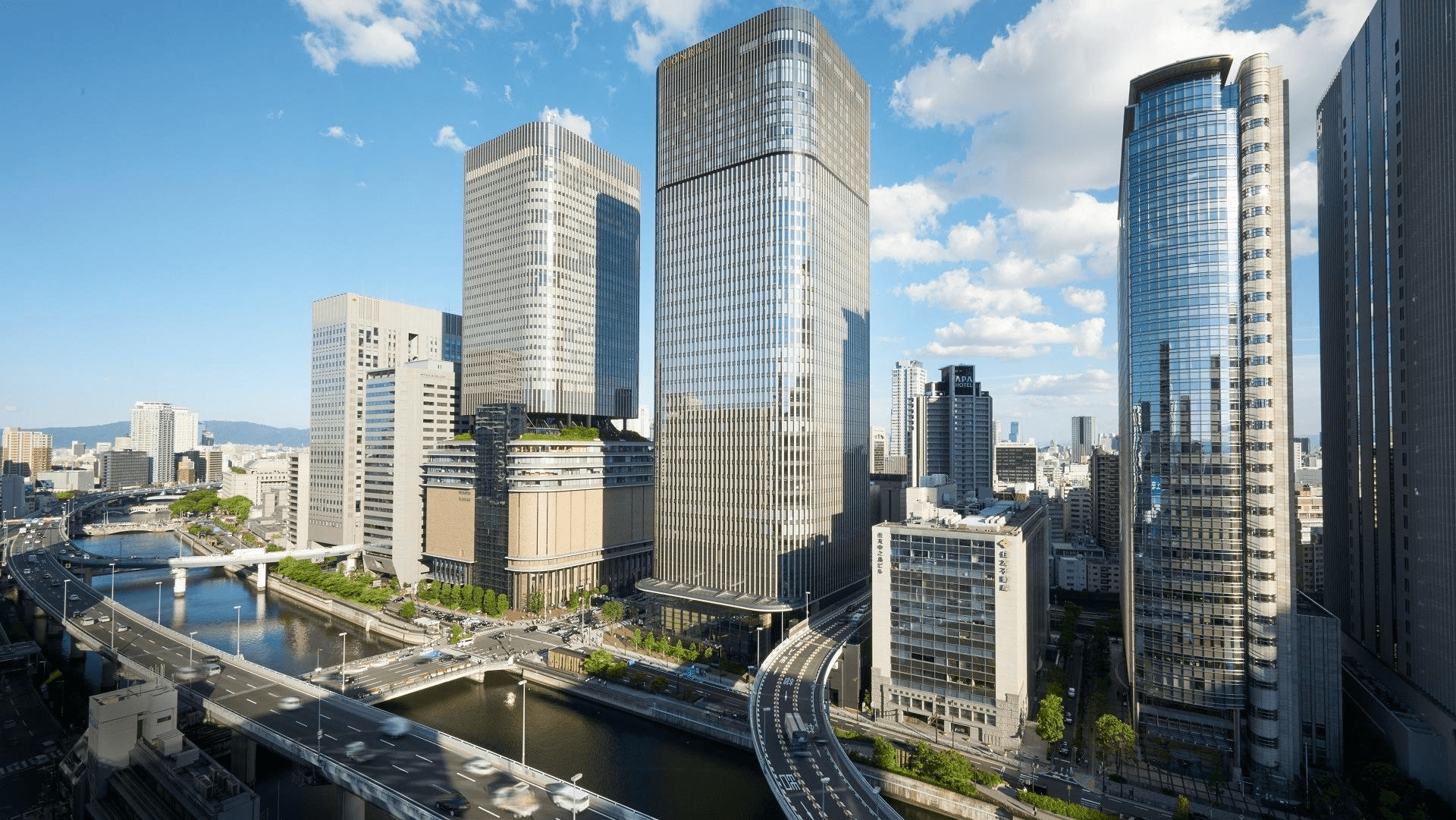 Image: Be in the centre of it all when you stay at the Conrad Osaka, and take in the amazing view from this tall building!
Pullman Tokyo Tamachi
The location of this hotel combined with the amazing layout makes it a wonderful choice. It is very close to several popular landmarks and attractions. This includes Tokyo Tour and two temples. Being able to walk to them from the hotel is a nice perk. Each of the rooms has a refrigerator, and this is very convenient when you have kids in tow as you travel.
The food at the Pullman Tokyo Tamachi is outstanding, and they also have kid-friendly options and portions. Many guests look forward to the daily breakfast buffet, they eat big to help them have energy for everything on their agenda.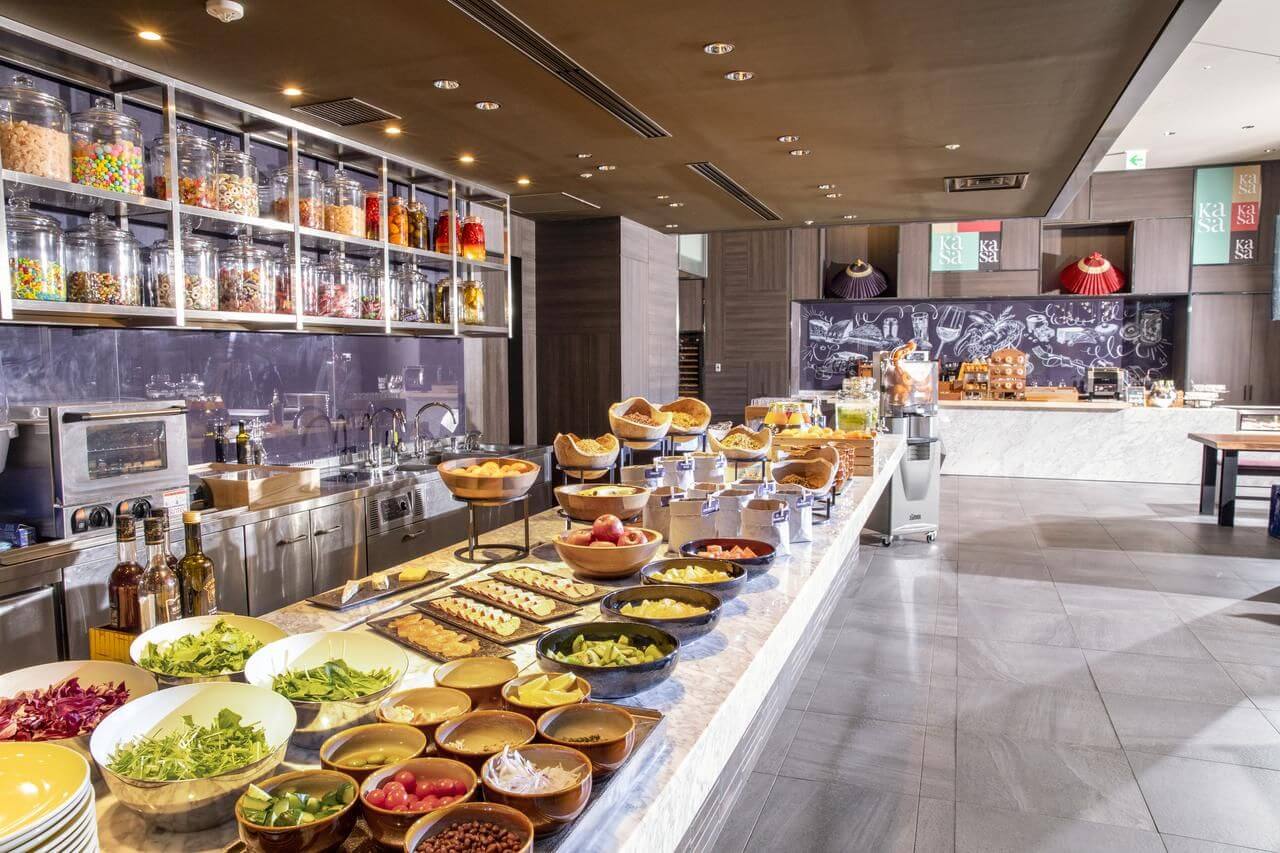 Image: The delightful breakfast buffet at Pullman Tokyo Tamachi is just one of the many reasons why families love this hotel so much.
Mandarin Oriental Tokyo
The high windows of this hotel give you a spectacular view of the city! At night, the view of the skyline all lit up is going to take your breath away! This is an upscale and sophisticated hotel for your family to enjoy. The rooms feature an air purifier, a perk you don't find too often in hotel rooms. This is also one of the few hotels offering smoking rooms.
There are several quality museums for your family to explore close to the Mandarin Oriental Tokyo hotel. Both bus tours and walking tours can take your family to see various sights found in the Tokyo area.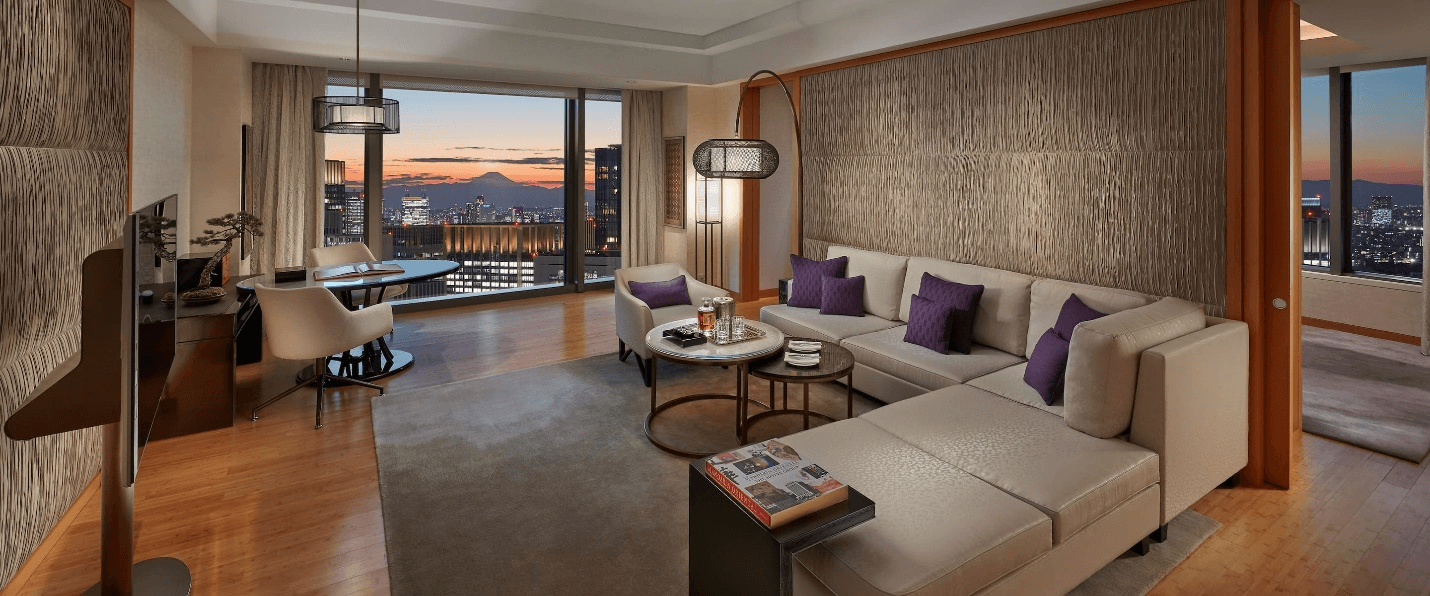 Image: The gorgeous view of the city both during the day and at night from the Mandarin Oriental Tokyo is something you will never forget!
Halekulani Okinawa
The lush green landscaping and the access to the beach around you make staying at the Halekulani Okinawa quite enticing! This luxury hotel has plenty to offer in addition to the view. The rooms are huge and provide you with a place to unwind while you are away from home. If you are interested in boating or fishing, the hotel staff can help you get this set up.
There are plenty of activities for the children to enjoy at this hotel through the Kids Club. Their schedule of them changes often. There are several swimming pools for everyone to have fun at, and one that is exclusively for adults. One of them is specifically for children, and it isn't very deep. The tranquil location is worth it, and you won't be too far from various excursions around Japan either.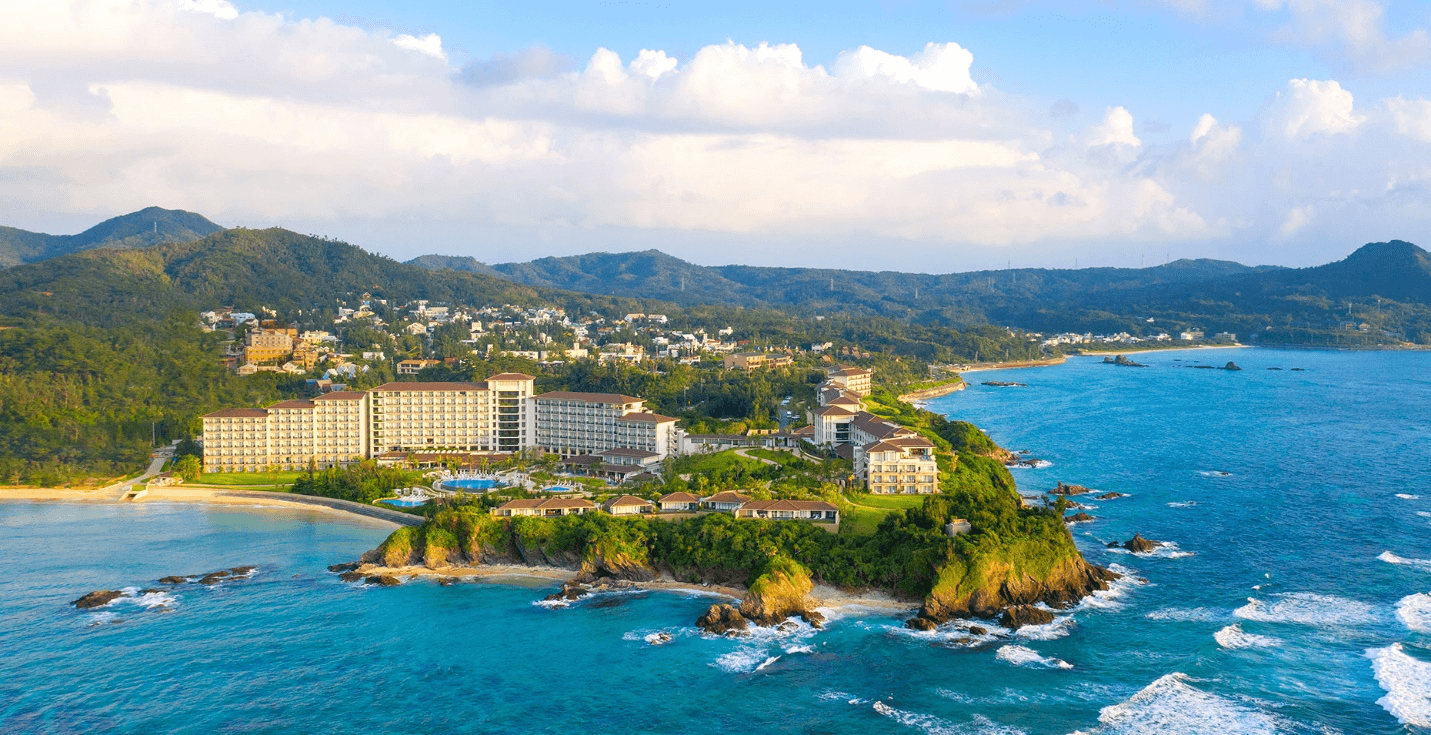 Imagine: When your hotel is as lovely as the location of the Halekulani Okinawa you will never want to leave!