Prepare to be amazed!
Whether you are travelling alone, or with your children, Turkey boasts a plethora of activities to do and locations to visit for those looking for the ideal family vacation. There are numerous activities to pick from, so once you've set the dates for the ideal family vacation, it's time to organise the minor things that will make it all come together. Turkey, with its crystal clean coastlines, fascinating towns to discover, hikes, camping, and many other activities, provides all you need to enhance family bonds.
This is definitely a child-friendly country since Turks are very 'family-oriented' people. They not only adore and lavish attention to children, but they also go out as families together. As a result, every hotel you stay in will be equipped to accommodate families and their belongings. Turkey also has some of the top sights and places to visit, including Ephesus, Istanbul, Cappadocia, and Bodrum. It combines ancient history with magnificent arts.
Cappadocia
Turkey's best attractions and locations to visit include Cappadocia, Ephesus, Istanbul, and Bodrum. It combines old history with spectacular arts.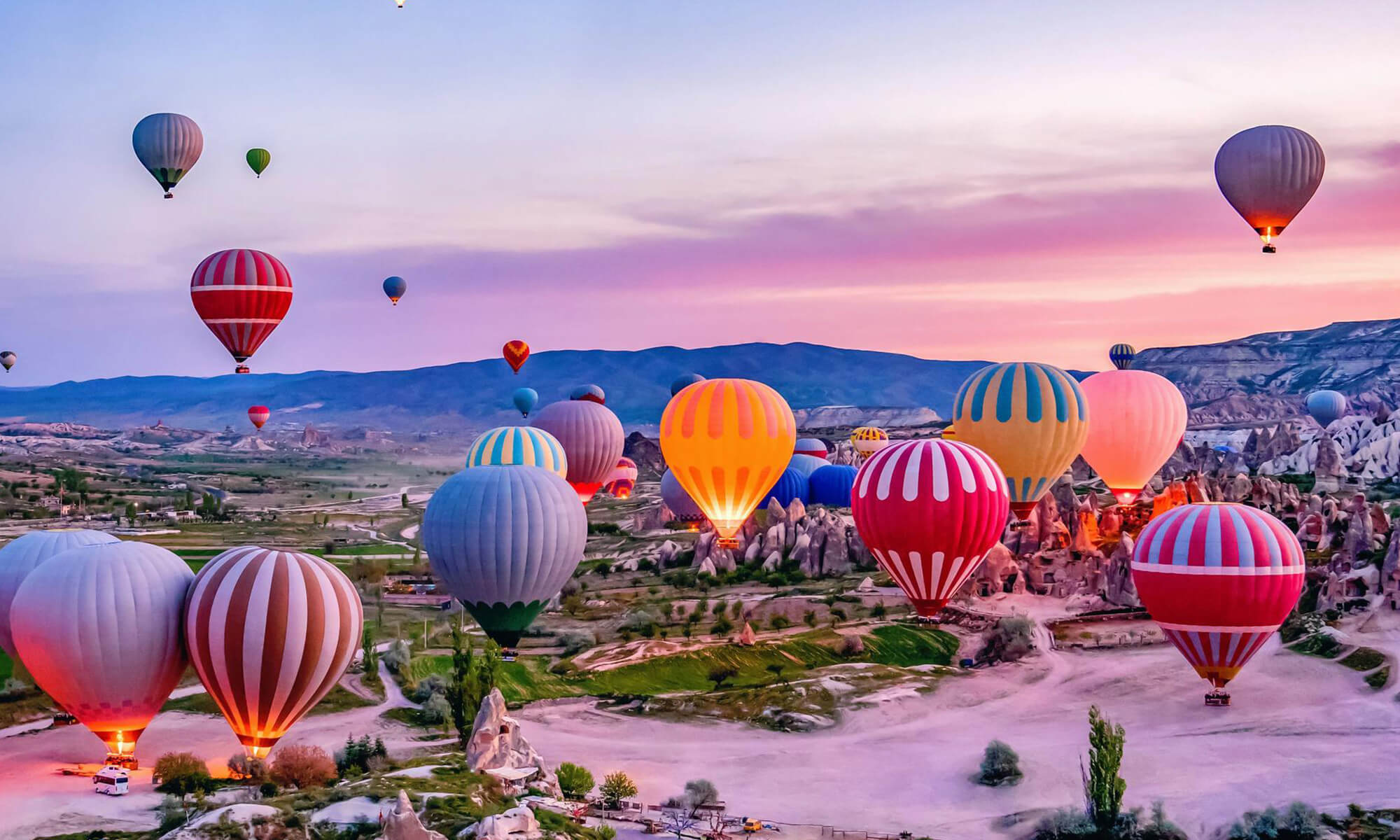 IMAGE: Cappadocia is also recognised for its unusual rock formations and spectacular landscapes, which you can experience from high above in a colourful hot air balloon.
Istanbul
Istanbul is a city that can never be adequately described. You can simply wander the streets and explore some local markets like Grand Bazaar and the Spice Market, both of which are incredible experiences on their own. A boat ride on the Bosphorus to Ephesus (where Paul from biblical times had preached thousands of years ago) is an absolute must for every family. In Cappadocia, you can observe how hundreds of meters of lava ash compacted to form an unbelievable fairy lunar environment where people used to live. Today, some hotels are partially erected on this incredible landscape.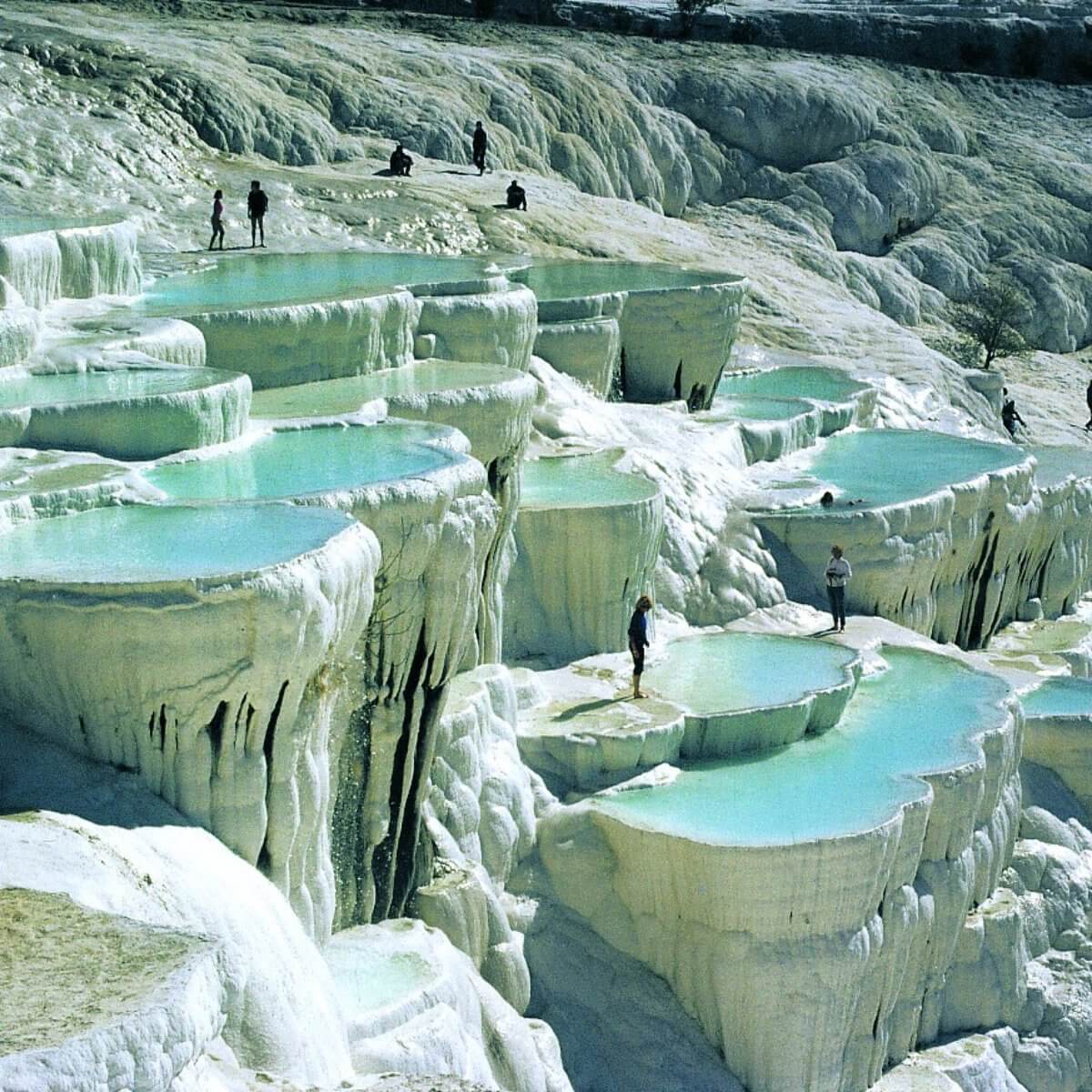 IMAGE: The calcium pools of Pamukkale. These were shaped when a spring with a high concentration of dissolved calcium bicarbonate, cascaded over the cliff's edge, cooling and hardening to form calcium deposits. It resulted in the formation of these natural pools, shelves, and ridges into which one can plunge and splash around, or simply relax in the warm water.
Be sure to visit the Rahmi Koc Museum
The museum was founded in 1994 by Rahmi Koc, a member of one of the country's wealthiest and most recognized families. The museum is dedicated to the history of communication, transportation and industry. The industrial museum is perhaps more suitable for male tourists (with young boys) and boasts a great collection of planes, cars, trains, boats, buses, and engines, and you can also visit the WWII-era submarine for an additional fee. The museum also features a children's workshop.
Take the kids to visit Legoland Theme Park
Istanbul Theme Park, along with 26 other locations across the world, has almost five million Lego bricks. Aside from building and learning activities, Legoland offers a factory tour, a 4-D theatre, a magnificent Istanbul-themed mini-park, creative workshops, kingdom quests, and a variety of other enjoyable activities. It is advised to arrive early by reserving an online ticket, as it may become busy, especially on public holidays and weekends.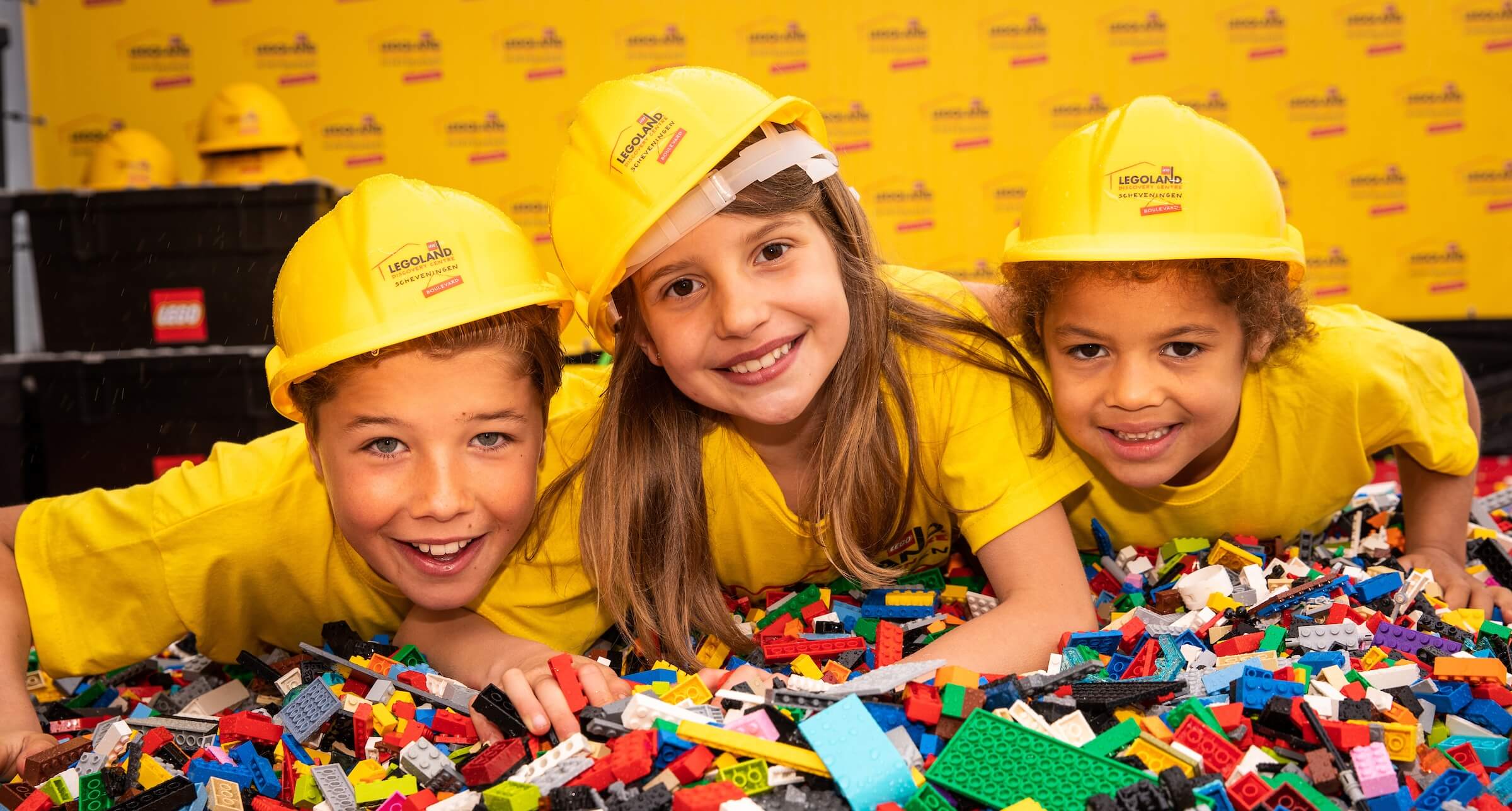 IMAGE: When visiting Istanbul Theme Park, Legoland is a must for any family with young children.
Visitors to Legoland can enjoy a variety of family-friendly activities. For example: you see iconic buildings from Istanbul and Europe made of LEGO bricks, and you will have access to the indoor attractions specifically designed for children aged three to 10 years, and you can simply let your imagination run wild in this wonderful world of creativity.
Visit the Princes' Islands
If you have a day off or some free time, Prince's Islands can be a nice option where you can also get away from the rush of the city. After a 90-minute ferry voyage to Buyukada, you can spend the day strolling around the island, which is roughly a four-kilometre route. You can also rent bicycles for your family or tandems (which is great for kids), and you can book your stay at the lovely hotel with its welcoming pool. You can then head down to the ferry port after breakfast the next morning and enjoy the voyage back to the city.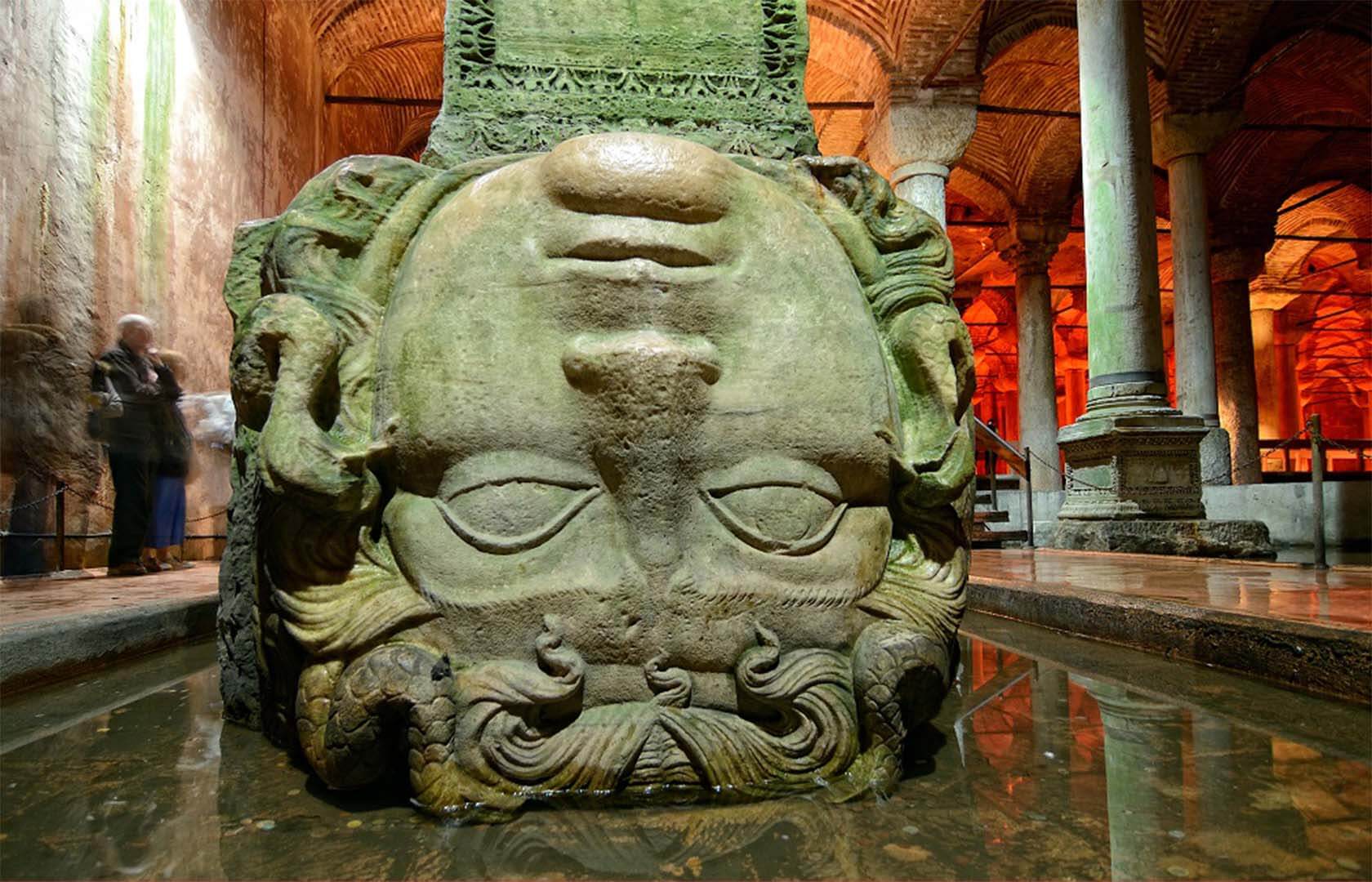 IMAGE: Among the many underground cisterns in Istanbul, Basilica boasts Medusa heads on the columns which will definitely appeal to your teenagers if they are particularly interested in Mythology. The best part about this trip is that you will go underground to view a sea of columns within one of the oldest cisterns.
The kids will love Miniaturk
Miniaturk, as the name implies, is an open-air museum showcasing Turkey's main features and historical sites, consisting of over one hundred miniature copies of the genuine monuments and locales. It will make the kids feel like The BFG from Disney's The Jungle Book. strolling across the monuments and expanding their architectural understanding of many cultures. Castles, monuments, obelisks, synagogues, tombs, mosques, bridges, cathedrals, palaces, mansions, caravanserais and many others are among these miniature features.
Visit Istanbul Aquarium
Children typically adore animals, and nothing excites them more than being near to and connected to nature. Istanbul Aquarium, which is home to around 1500 species of 17,000 land and sea creatures from the Pacific to the Black Sea, will wow the young ones with how it is created in relation to the theme. This world's largest thematic aquarium may require a whole day of exploration, so be sure to plan ahead. The creative technology employed in each segment will captivate your children, and they will enjoy the interactive games, the rain forest, movies, and other visual effects.
There is so much more to say about Turkey that it cannot be covered in a single blog post. However, we believe you now have a good understanding of some of the best things to do in Istanbul and be assured that we will be back with more blogs highlighting more of the hidden gems as you plan your itinerary.