The Ritz Carlton DIFC Dubai Executive Club Lounge is located on the thirteenth floor with complimentary food and beverages, personal concierge, dedicated staff and wireless internet access.
The club offers five meals throughout the day. It opens from 7am to 10pm and children are welcome at all times. The Executive Club Lounge offers Club Level guests the following:
Breakfast served from 7 am to 11 am.
Lunch served from 12 pm to 2 pm.
Afternoon Tea served from 3 pm to 5.30 pm.
Dinner from 6 pm to 8.30 pm.
Chocolates and Digestives between 8.30 pm to 9.30 pm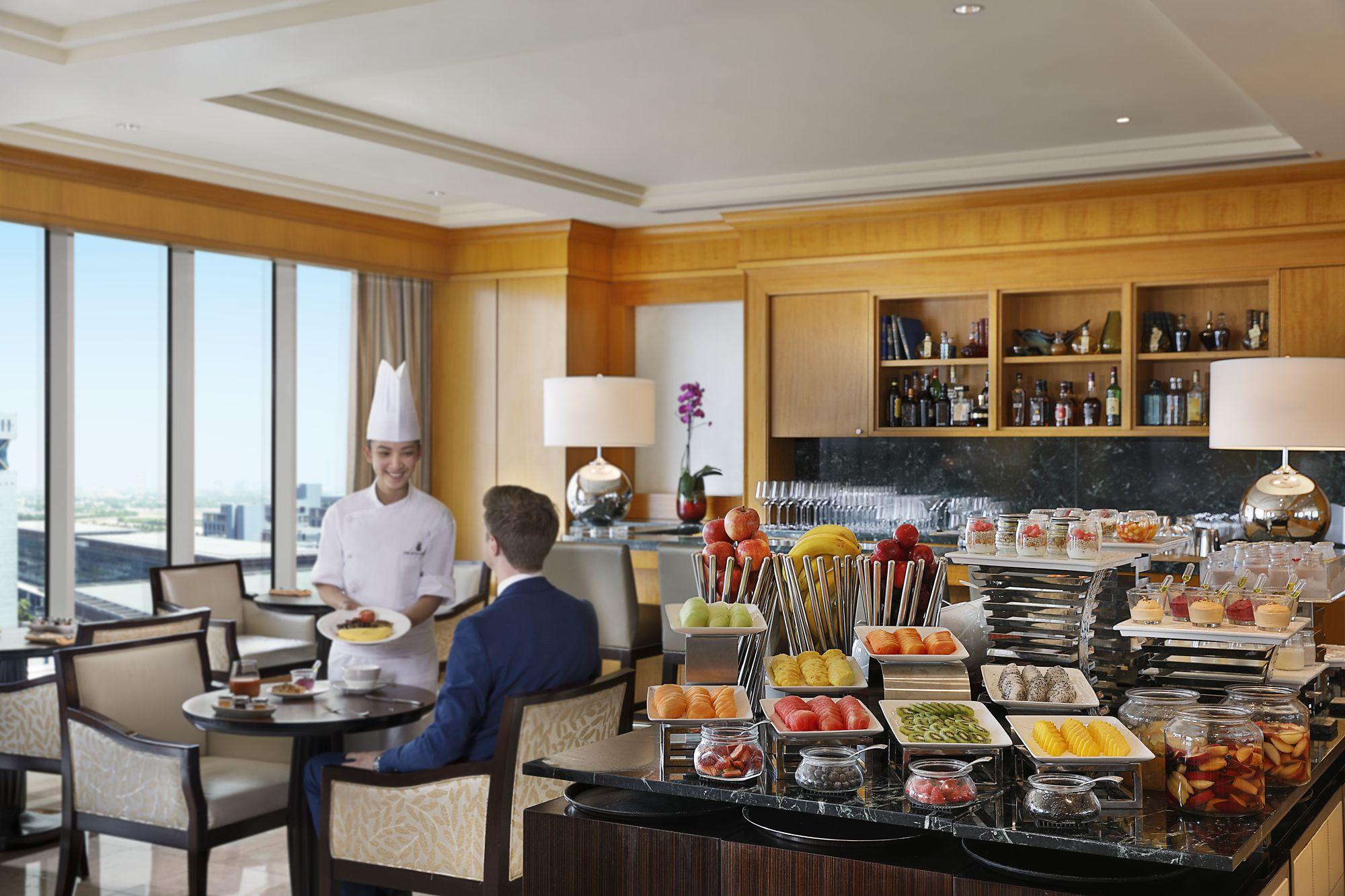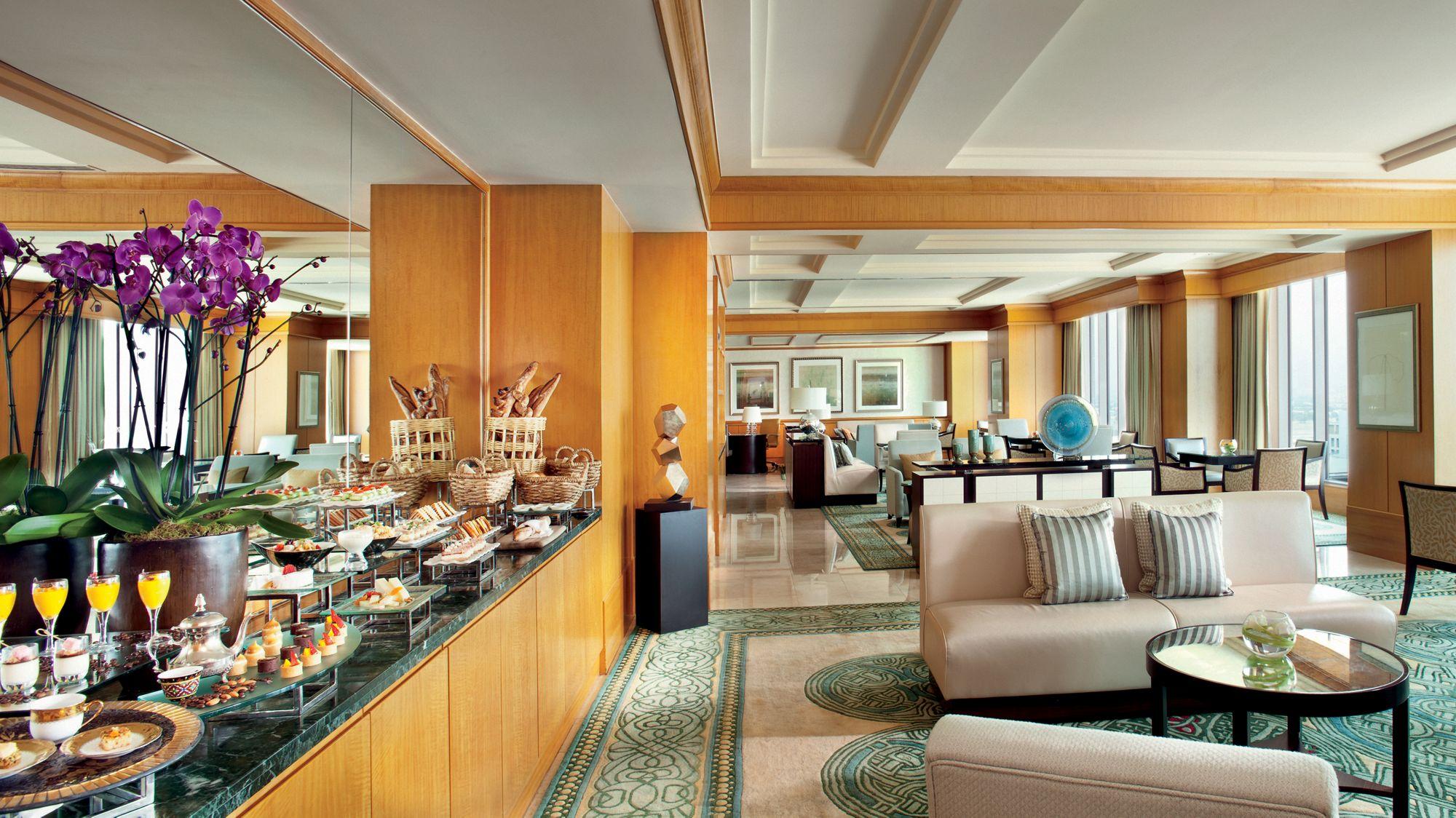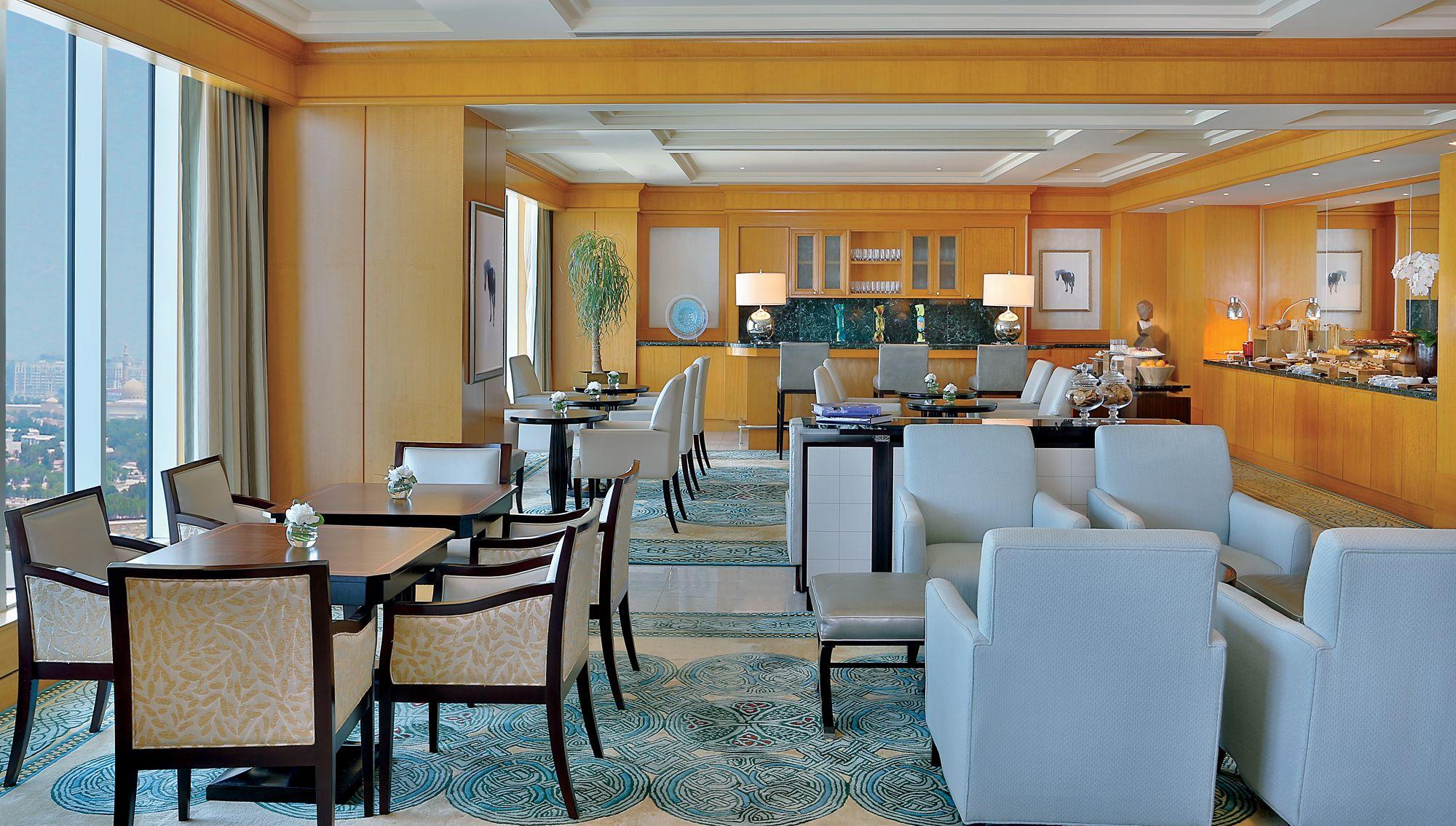 Heightened Level of Personal Exclusivity and Comfort
The Executive Club Lounge offers the convenience of check in and check out services, food and beverages throughout the day, a dedicated concierge, complementary ironing of two items daily, along with complimentary wireless internet access.
The Executive Club Lounge at Ritz Carlton DIFC Dubai provides a heightened level of personal exclusivity and comfort. It is a welcoming and well appointed space that is only accessible to Club Level guests. It offers exclusive amenities with culinary delights offered throughout the day from breakfast and light lunches to hors d'oeuvre and sweets with premium beverages on offer from midday.
A dedicated concierge service is at hand, offering valuable insights into the top attractions, while assisting with bookings. The Executive Club Lounge is also the perfect place to unwind, relax or conduct business, making use of the free wireless internet.
Only Club Level guests are allowed to access the club, though you can invite visitors, which is subject to availability and a supplementary charge.
Executive Club Lounge Camel Milk Smoothies and Delicious Cocktails
Camels are a symbol of Emirati heritage. Camels milk is highly nutritious and brimming with Vitamin C. The Executive Club Lounge offers guests a unique experience with a choice of camel milk smoothies, including avocado, banana, berry and mango flavours. There are a wide choice of cakes, pastries and energy bars. In addition to this, the club offers three types of dates, which are on offer daily. The dates on offer includes khodri, madjool and sagil.
Executive Club Lounge guests can also choose one of the signature cocktails from the exclusive club cocktail menu, enjoying a relaxing and refreshing drink in the serenity of the lounge.
For children, who are welcome in the club lounge at all times, accompanied by an adult, can enjoy the Ritz Kids menu, which offers healthy and local options.
A Ritz Kids menu is offered throughout all hotel restaurants, with healthy and local options available. The Executive Club Lounge team are always happy to accommodate any dietary requirements, just ask one of the friendly and polite staff for assistance.