Ayada Maldives Resort has taken their younger guests into consideration and offer an equipped and fun Kids Club, which opens daily from 9am to 6pm. This is a fully supervised Kids Club, catering to children aged four to twelve, giving parents some adult time and a chance to enjoy some of the adult amenities at this luxurious five star resort. Children under the age of four are welcome, but babysitting charges will apply.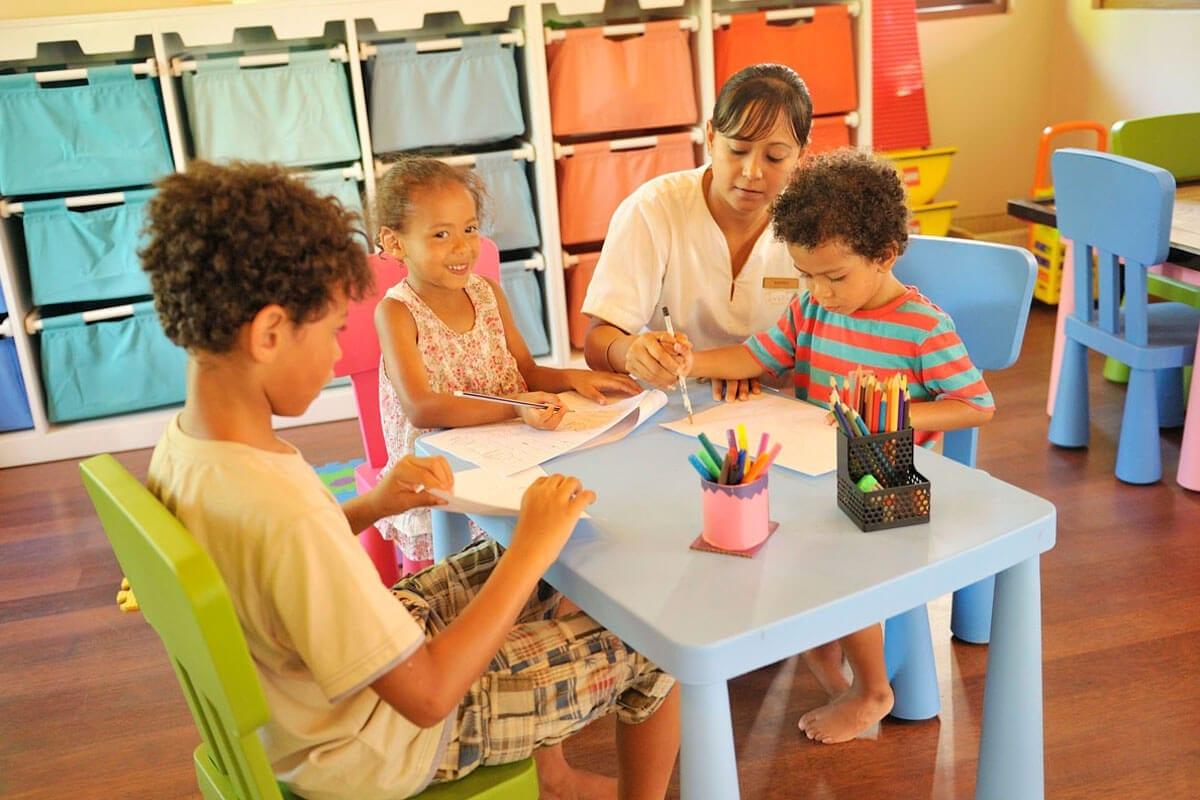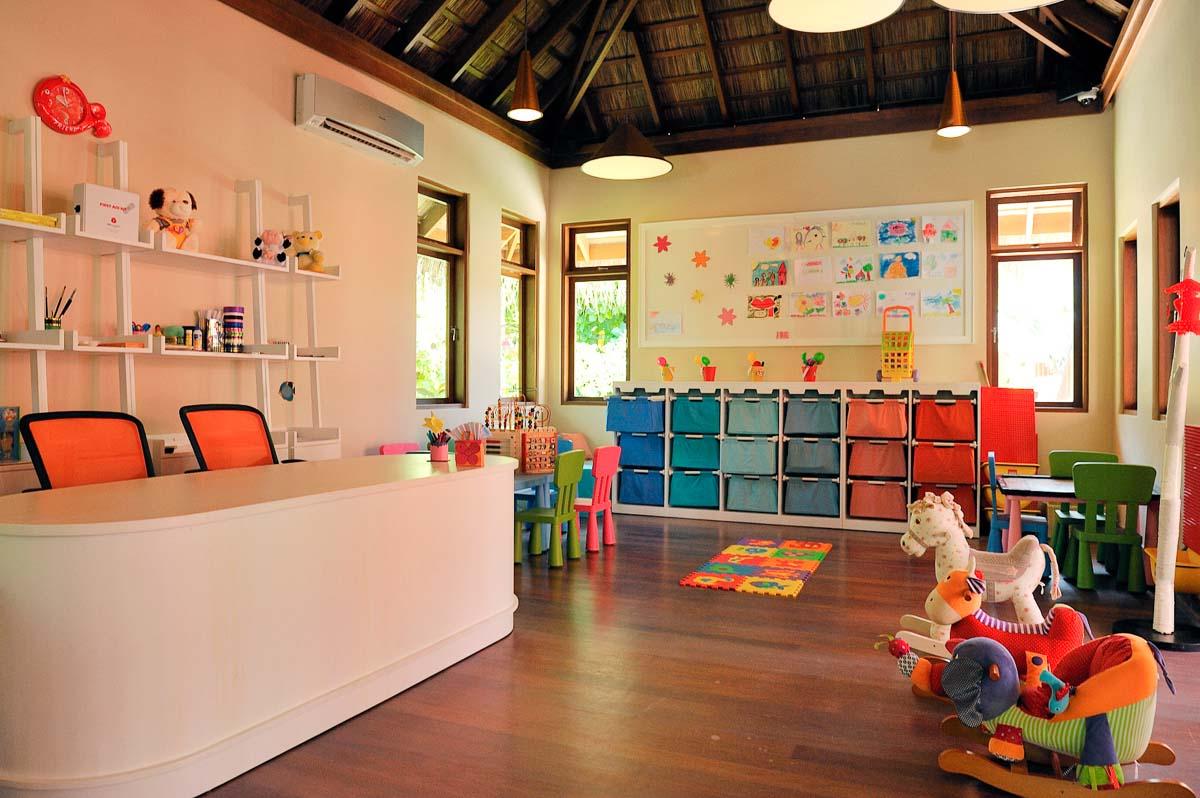 Indoor and Outdoor Play Areas
This large Kids Club provides children aged four to twelve with a range of educational and fun activities. It is fully supervised by an attentive team, ensuring the children are safe, enabling parents to leave their children to make new friends with confidence. The Kids Club at this luxurious five star resort offers a children's swimming pool, stage, playground and nanny room. There is a jungle gym to encourage active play. The Kids Club is complimentary to children over the age of four staying at the resort.
The Kids Club also offers a healthy menu to children, incorporating treats, including fresh fruit juice, cookies, ice cream and tropical fruits. The menu is subject to parents approval. The team offer a range of different daily activities from face painting and t-shirt painting to cooking classes. They also provide educational activities, introducing children to the marine live, flora and fauna of the Maldives.
You can see an example timetable below: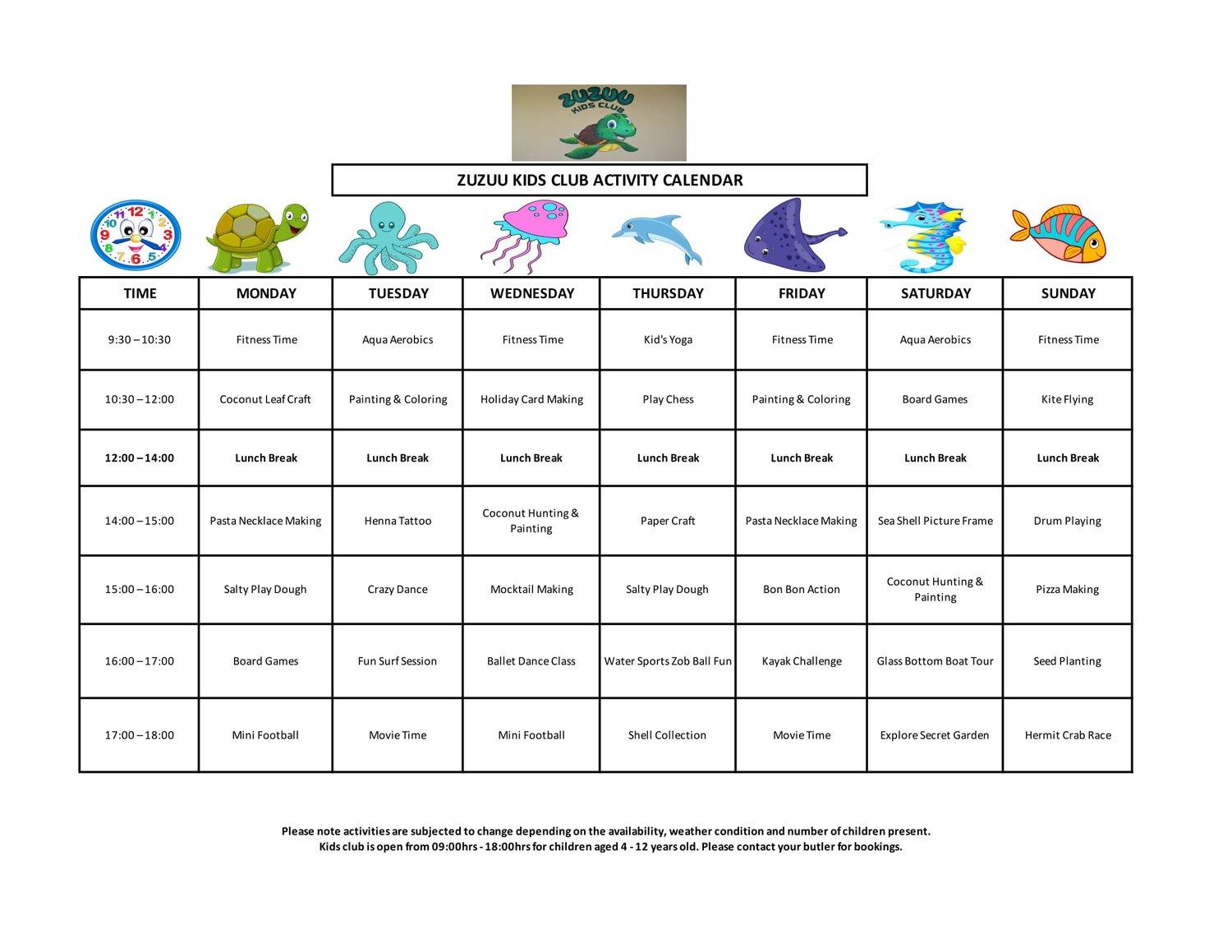 Bright and Colourful and Overflowing with Toys and Games
This is a fun and exciting Kids Club, a place where children will want to spend some time, make new friends and let off steam. When you walk through the door, you will notice the bright colours and the large windows, allowing for an abundance of natural light. There are toys and games spread throughout the indoor play area, including rocking horses, ride on cars and musical equipment, including a drum set.
This large and open space also incorporates plush bean bags, which children can use when watching an age-appropriate movie. There are children's tables and chairs, where children can do puzzles, colour, draw or take part in arts and crafts. This Kids Club is the perfect addition to any family holiday, making it easier for parents who want some quiet down time. It keeps children entertained for hours, whether they want to enjoy some free play or take part in one of the activities on offer. The experienced team keep a close eye on the children, ensuring they are safe, engaging with them and encouraging them to take part in activities.