Bahi Ajman Palace Hotel is a 5-star hotel situated at Sheikh Humaid Bin Rashid Al Nuaimi Street from where guests are treated to magical views of the Arabian Gulf and the city. The service in this luxurious hotel is excellent, and staff aways friendly and helpful. Facilities are world-class, and guests are treated to the best of what a memorable Ajman stay is about. The 254 stylish and beautifully furnished rooms, suites and serviced residences offer every modern convenience that the visitor expects of a top-rated establishment.
Guests can expect a great choice of outstanding restaurants, as well as time to relax on the private beach. Inside the hotel they are offered relaxing space at one of the two sparkling swimming pools. For guests that are keen to stay in shape, the fitness centre is the ideal place, and the spa for those that need some pampering. Various amenities and services add to the positive experience for guests, such as free Wi-Fi, currency exchange facilities and free shuttle services to Ajman City Centre and Sahara Centre in Sharjah. Easy access from more than one international airport ensures that guests can reach the hotel with no stress. Sharjah International Airport is 13.4 km away, and Dubai International Airport 20.3 km. Guests have access to free parking at the hotel.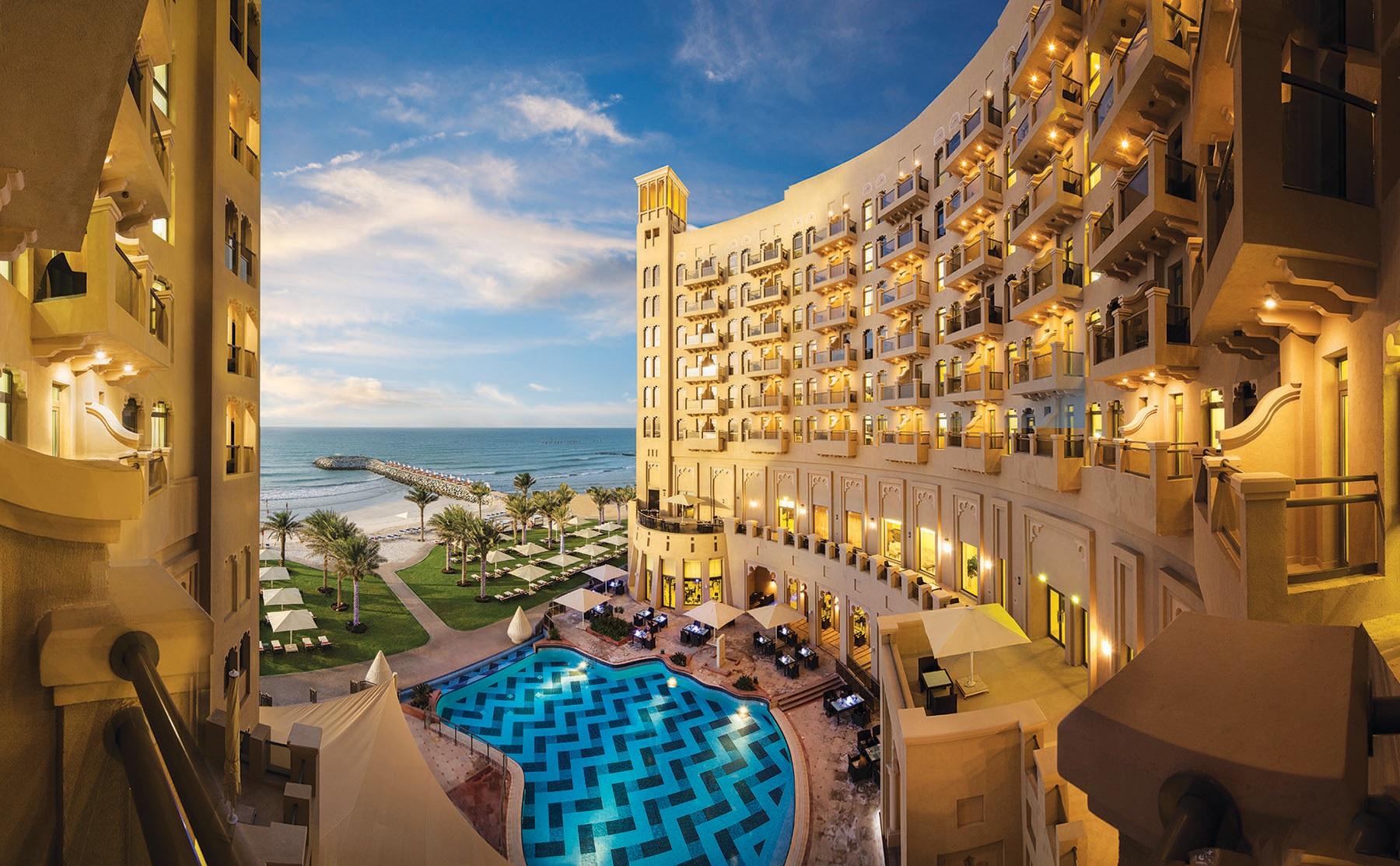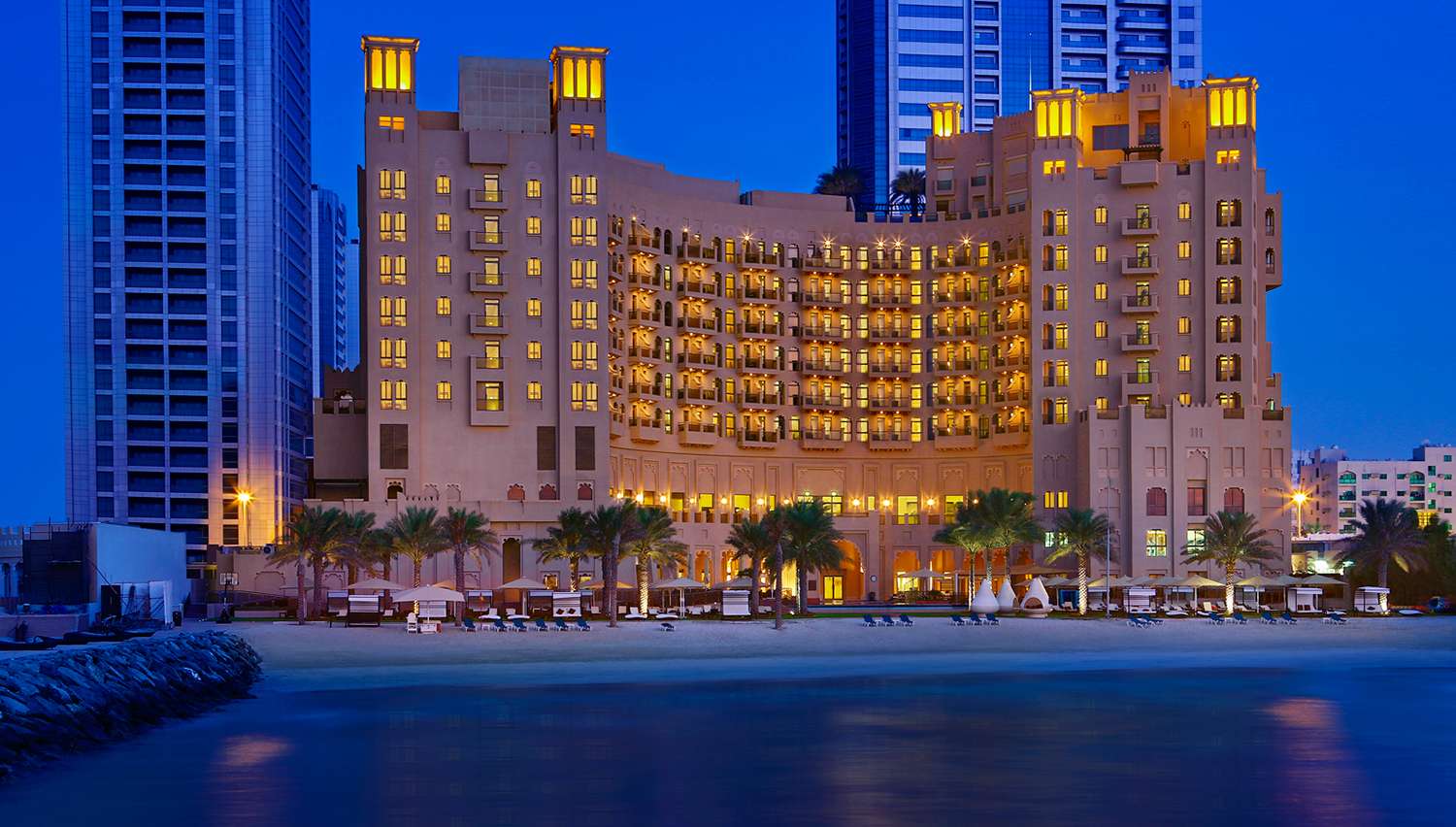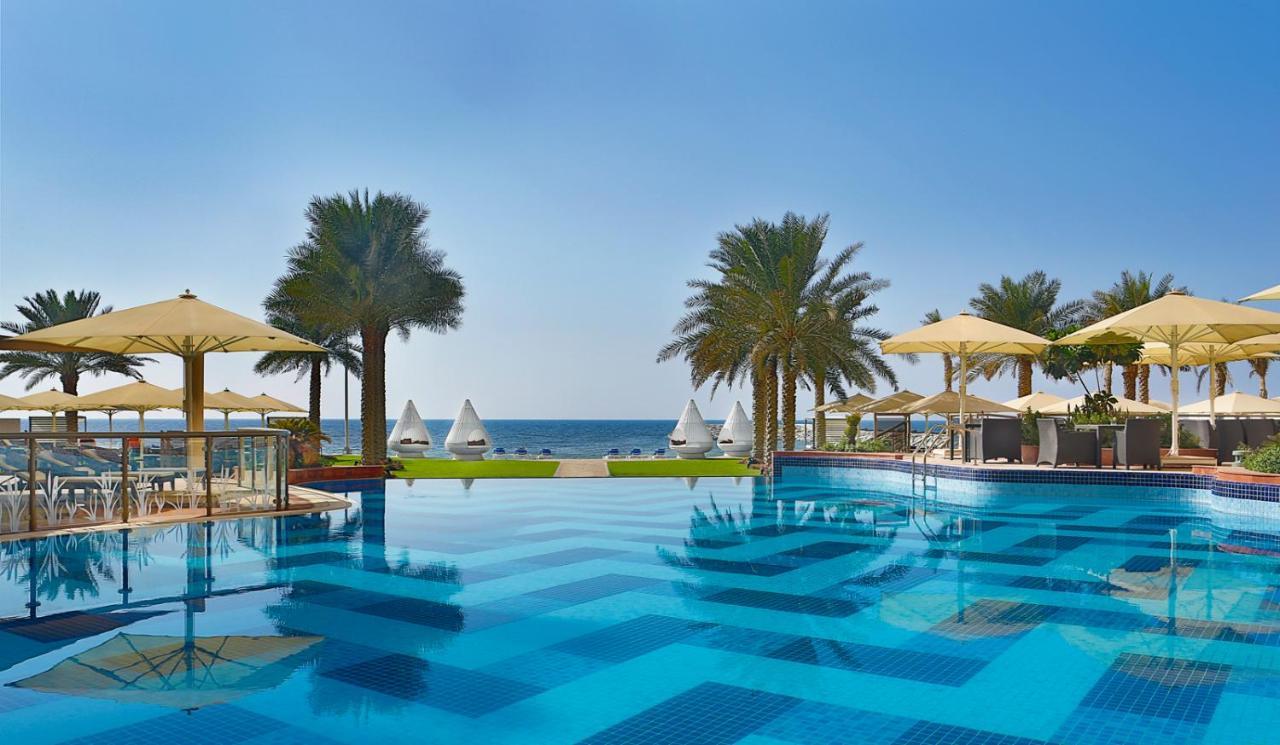 Why You Should Go There
Guests, whether you are on vacation or on business, can access the vicinity's places of interest and attractions that help make a visit memorable, with ease. Ajman Museum is a mere 500 metres from the hotel, Ajman Beach 800 m, Ajman Free Zone 1.4 km and Ajman Bank HQ 4.2 km. Ajman China Mall is popular and is situated 8.5 km from the hotel. At Bahi Ajman Palace Hotel guests are offered world-class accommodation in rooms with elegant décor and luxurious furnishings. Modern conveniences such as high-speed internet contribute to a wonderful stay. All accommodations feature French balconies or terraces and afford beautiful sea or city views to marvel at.
Several dining options ensure that guests are treated to different cuisines in a relaxing atmosphere. Arabesque offers great all-day dining options from different parts of the world. They offer an impressive choice of appetisers, soups, pizzas and pastas and other main courses from different parts of the world, and more. Dragon's Place will satisfy the palate of the fan of Asian fare. It features sushi, teppanyaki and other choices. Nojoom Lounge is ideal for enjoying shisha as you enjoy a choice of beverages, rolls and sandwiches, pizza, pasta and some lovely, sweet treats. The Lobby Café serves a wonderful, international choice of coffees, teas, juices, mocktails, sandwiches, salads and soups.
Recreational opportunities abound. Bahi Ajman Palace Hotel offers private access to the beach, and the hotel offers guests the services of swimming instructors. Visitors that make sure they look after their fitness can visit the hotel's Fitness Centre for free, where they can choose from the different fitness machines and free weights, and to relax in afterwards, steam rooms or saunas. The Spa offers pure indulgence. The hotel's Blue & Pink Relaxation & Massage Centre promises a blissful experience. Different treatments and spa therapies make this venue special.
At Bahi Ajman Palace Hotel the choice of conference and meeting rooms cater to guests' needs and requirements, whether they want to have an intimate meeting or host a large conference that can accommodate up to 700 delegates.  They also cater to the needs of guests that want a great venue for a wedding or other lavish reception.
Accommodation
All rooms are elegantly furnished and well appointed. Some have great city views, while other rooms boast beautiful ocean views. Wi-Fi is free and accommodations all have their own coffee and tea making facilities, as well as air conditioning throughout.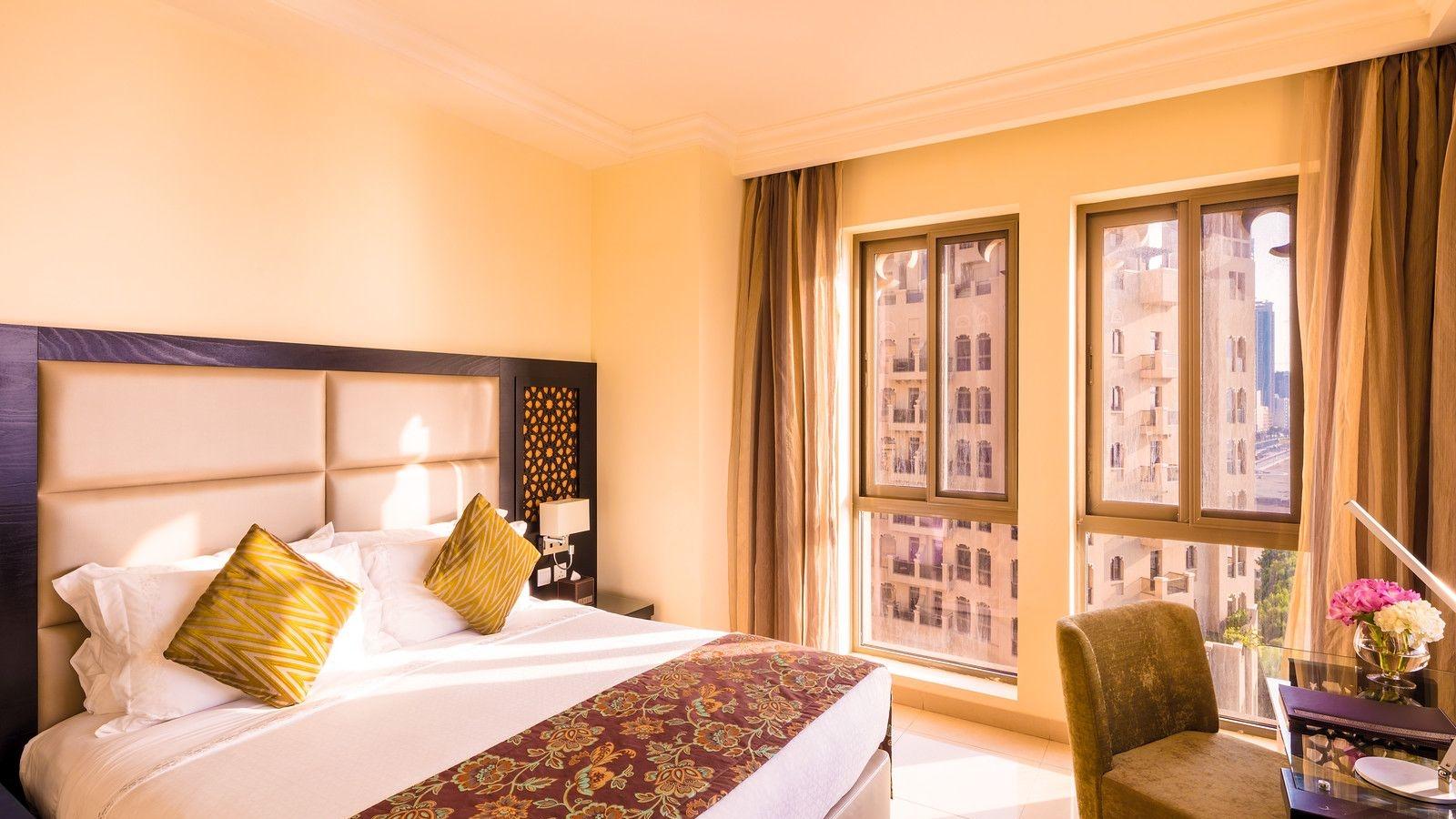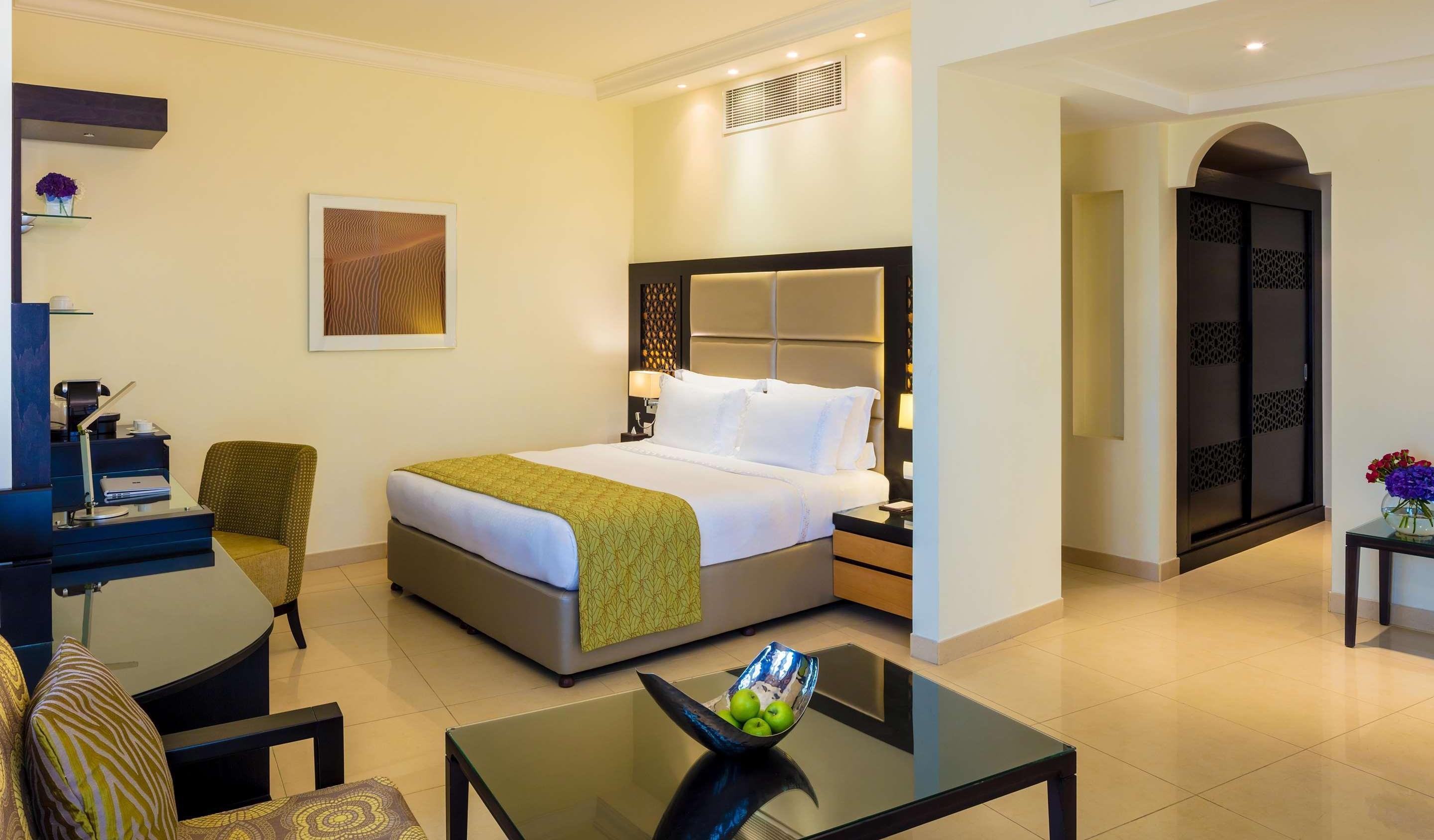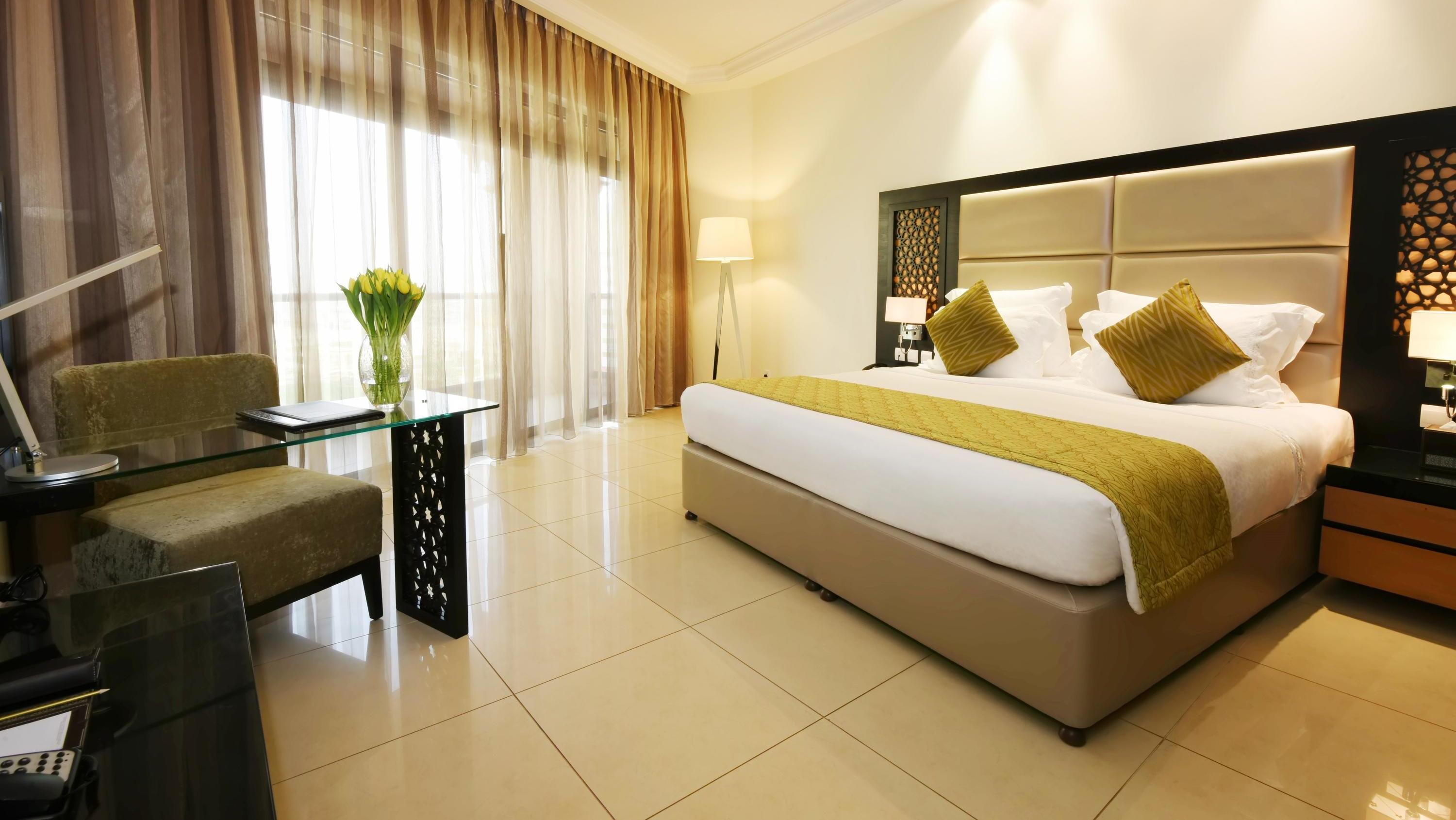 Guests have a number of choices of rooms, suites and residences. There are 130 Deluxe Rooms that range from 27 – 33 sqm, and 54 Lifestyle Club Rooms of the same size. The 6 Junior Suites are larger and the Deluxe Suite larger still. The 2 Bahi Royal Suites offer the ultimate in luxury and space. There are also one- and two-bedroom residences to choose from.
Executive Club Lounge and Kids Club
 Bahi Ajman Palace Hotel has a great Kids Club, but unfortunately no Executive Club Lounge.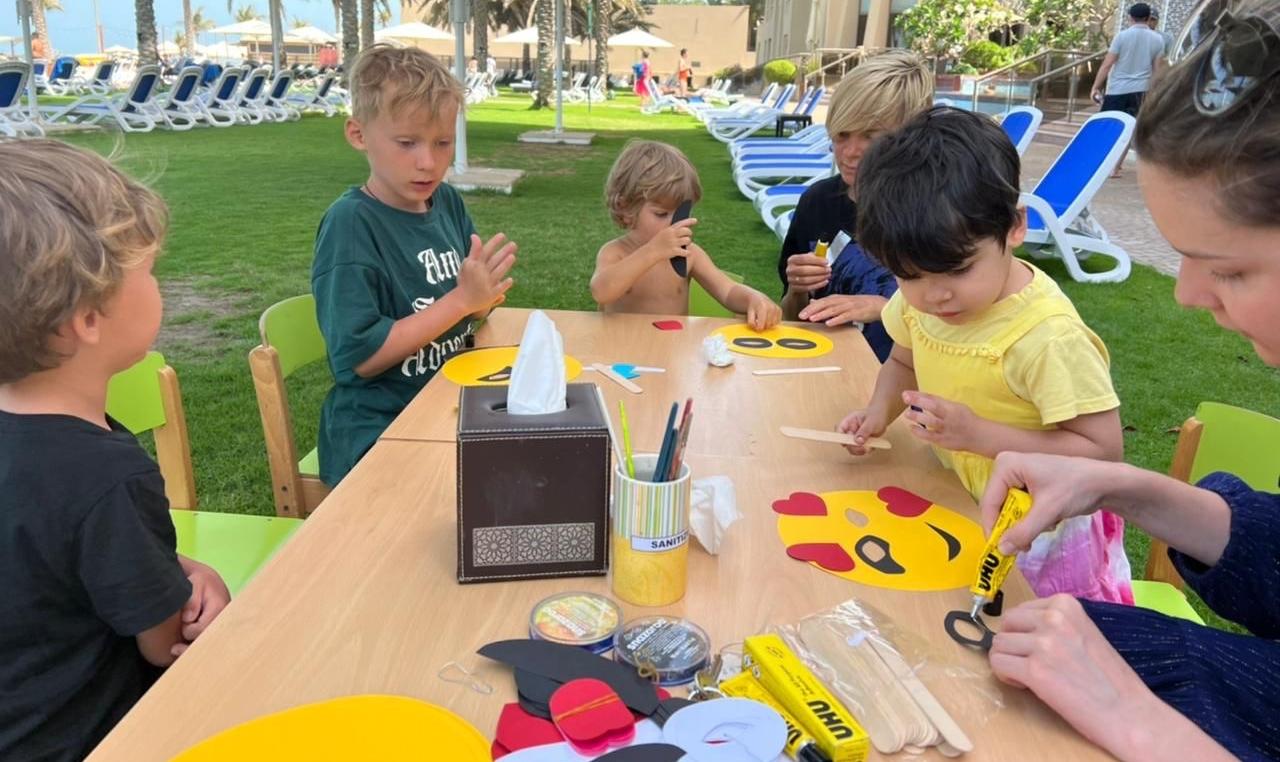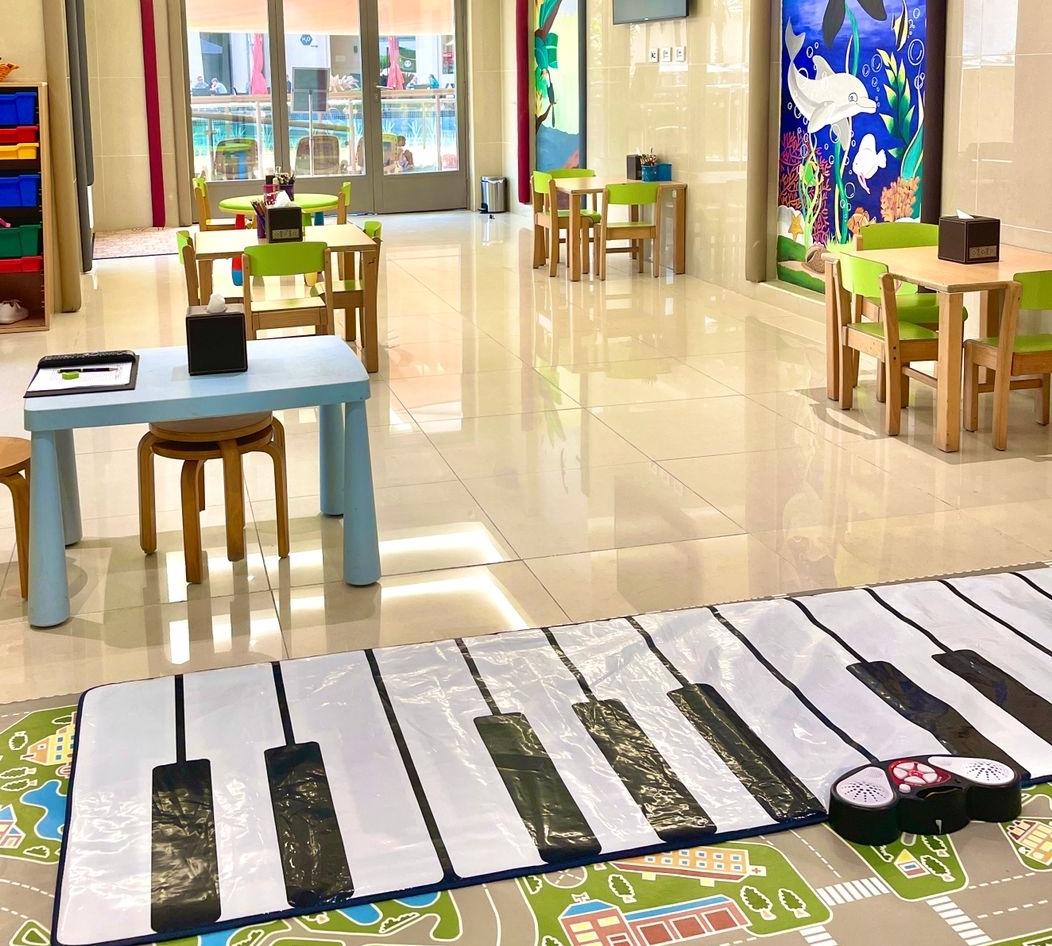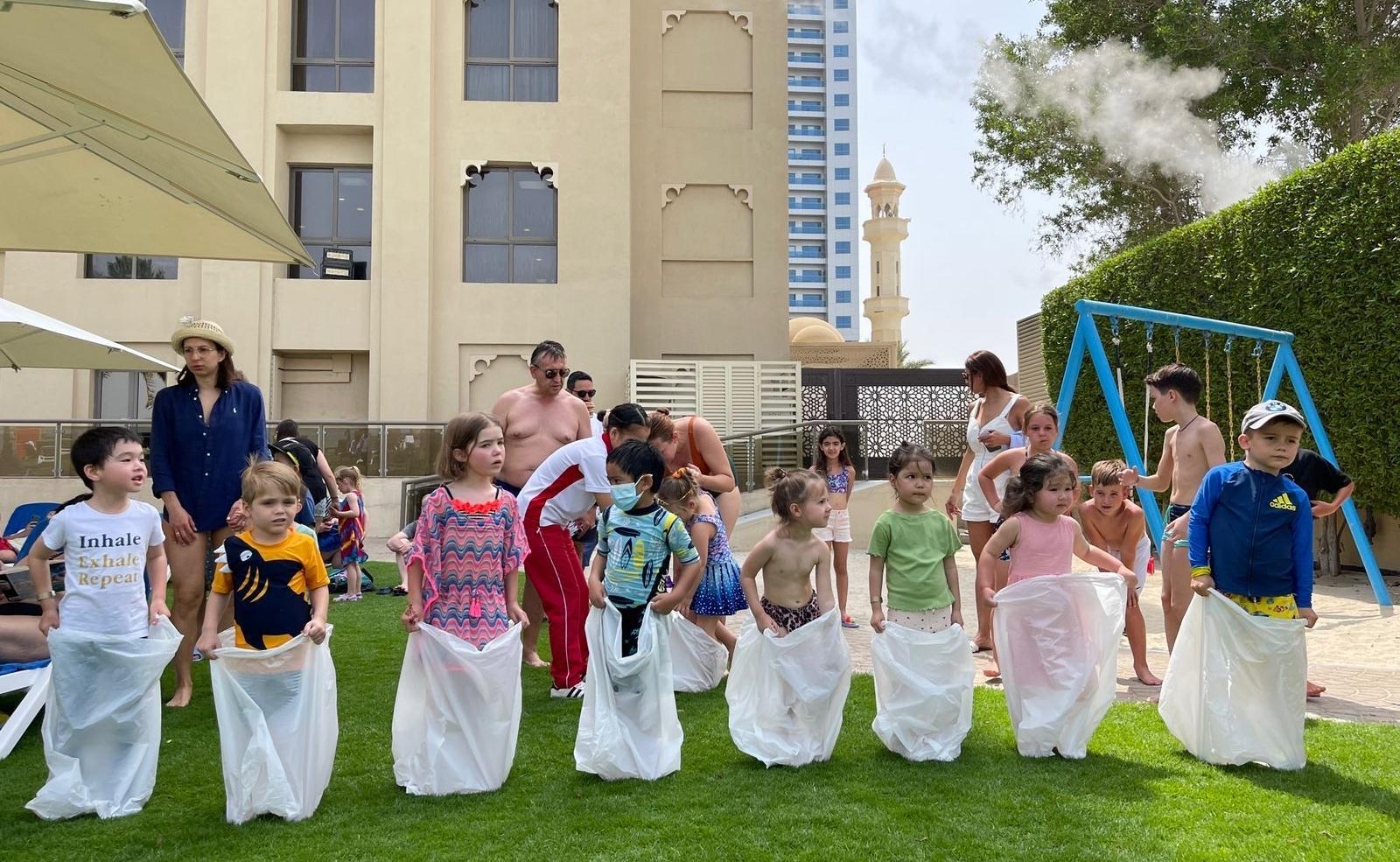 The Kids Club is located near the Kids Pool and is open daily between 10 am and 6 pm. You can read about the Kids Club by clicking on the button below:
Bahi Ajman Palace Hotel Kids Club