Bahi Ajman Palace Hotel's Kids Club is situated near the Kids Pool and can be accessed daily between 10 am and 6 pm. Parents/Guardians must drop their kids off at the Kids Club and fetch them again. Children younger than four years old should be accompanied by an adult that brings them to the Kids Club and stays with them. The aim of the Kids Club is to provide families with the peace of mind that their little ones are offered a safe haven where they can play, relax and take part in activities that help them develop their social skills. The emphasis is always on fun. Children are requested to visit the Kids Club in neat attire, not wet clothes, swimming suits or unsuitable clothing.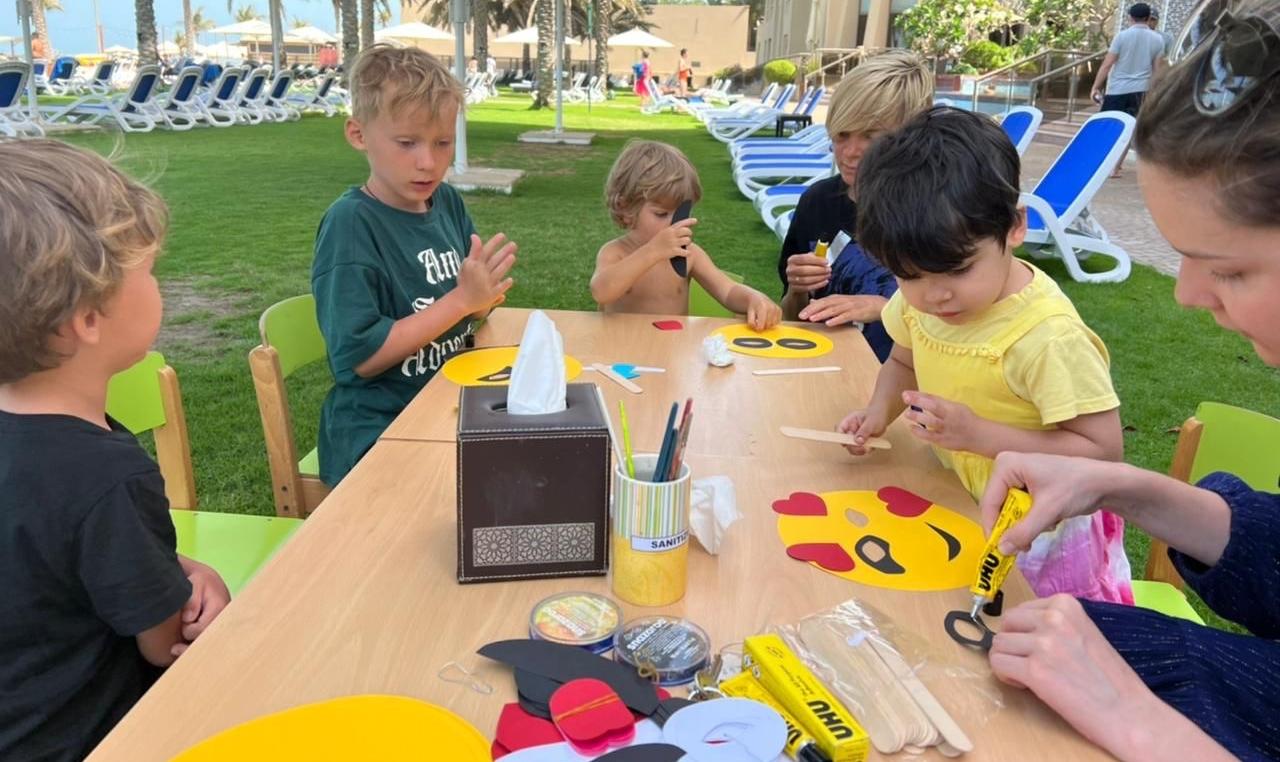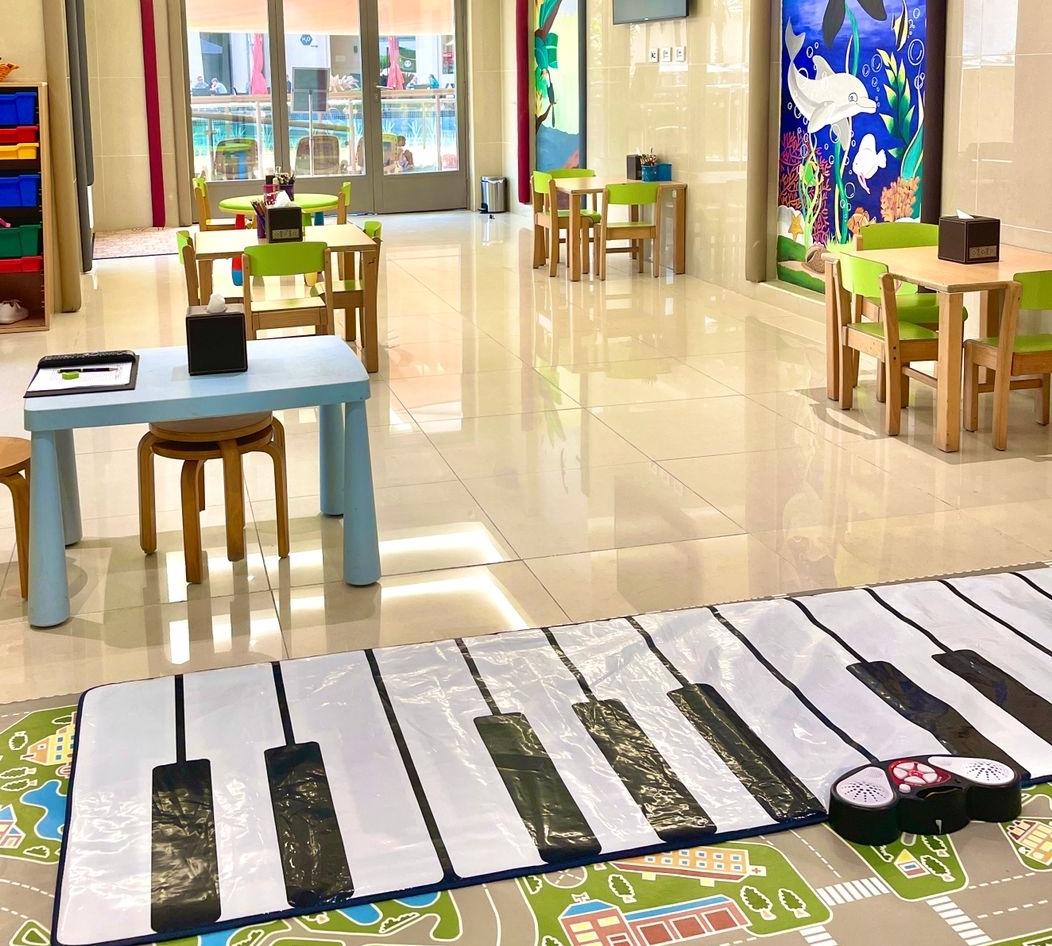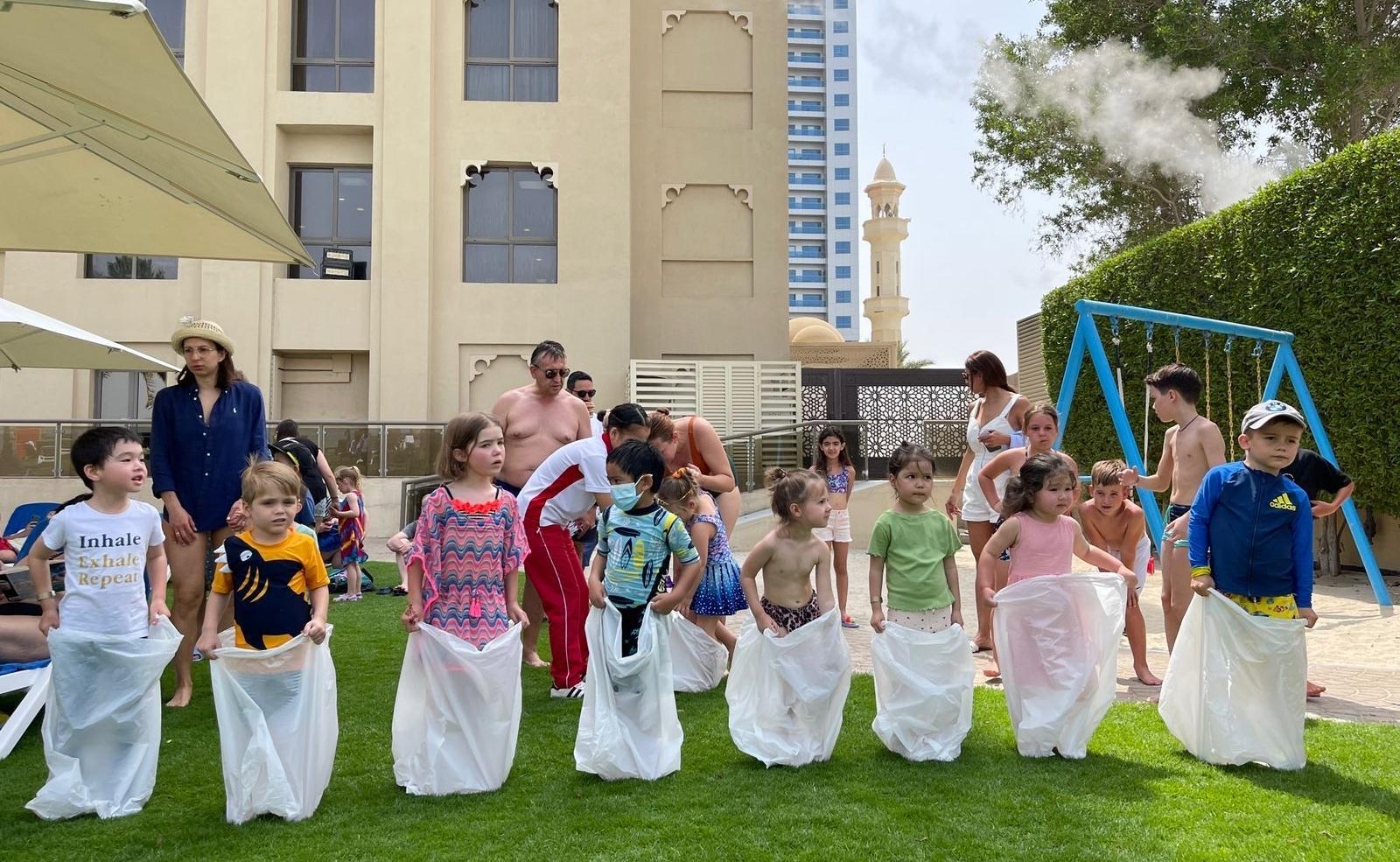 The Kids Club accommodates only eight children at a time, and therefore children are allowed one-hour complimentary access so that as many as possible children are given the chance to attend. This can be discussed with management and the staff members on duty at the Kids Club.
Different Activities Ensure Fun For All
Children that visit the Kids Club are assured of a great, fun time in the company of their peers, always with proper supervision of staff members that have great knowledge of working with kids and how to ensure they are entertained and occupied. Children are offered exciting opportunities to paint, as well as to come up with their own face painting creations. Henna and  shell painting are further options. The children can also take part in a game of Mini Olympics, and enjoy a free camel ride. The Kids Club has a scheduled daily programme, which they change from time to time. They also offer special programmes for the kids around certain celebratory times during the year, such as at Christmas, Easter and Eid. At Christmas, for example, there is gingerbread and cookie making, a gift giving opportunity for children and Christmas Serenade.
Inviting Space and Beautiful Surrounds Encourage Participation
The Kids Club offers children a lovely space where they can relax and take part in activities that occupy their minds and time. They also have opportunities to play outside and take part in games and competitions on the lawns. The Kids Club is spotless and is sanitised often for everybody's safety. It is bright and airy and features chairs and tables for the little ones to sit at. The walls are painted beautifully in ocean scenes, with smiling dolphins to welcome the little ones. All in all it is a happy space that encourages participation from the kids, always under the supervision of staff members.