Top 5 Best Value Family Friendly Hotels in Sri Lanka
Enjoy a wonderful holiday with your family as you explore Sri Lanka. There is plenty to see and do! There are amazing hotels to stay in that make it easy to be away from home. There are quite a few of them in this area, but they aren't all the same. We carefully reviewed many of them, and found these 5 have plenty to offer any family in Sri Lanka.
Araliya Green City
An amazing view of Mount Pedro can be seen from the room at Araliya Green City. The hotel has almost 200 rooms and it is very close to two of the top golf courses in this region. The lush surroundings have many trails for walking, bike riding, or horseback riding. Childcare is provided at this hotel and the rooms feature child friendly programs on TV.
There are two swimming pools here, both are a huge hit for family time! Boat tours can be set up through the hotel. They are a wonderful way to see the scenery, spend time on the water, and learn about the history of the area. There are plenty of places to eat, shop, and for live music around the hotel area.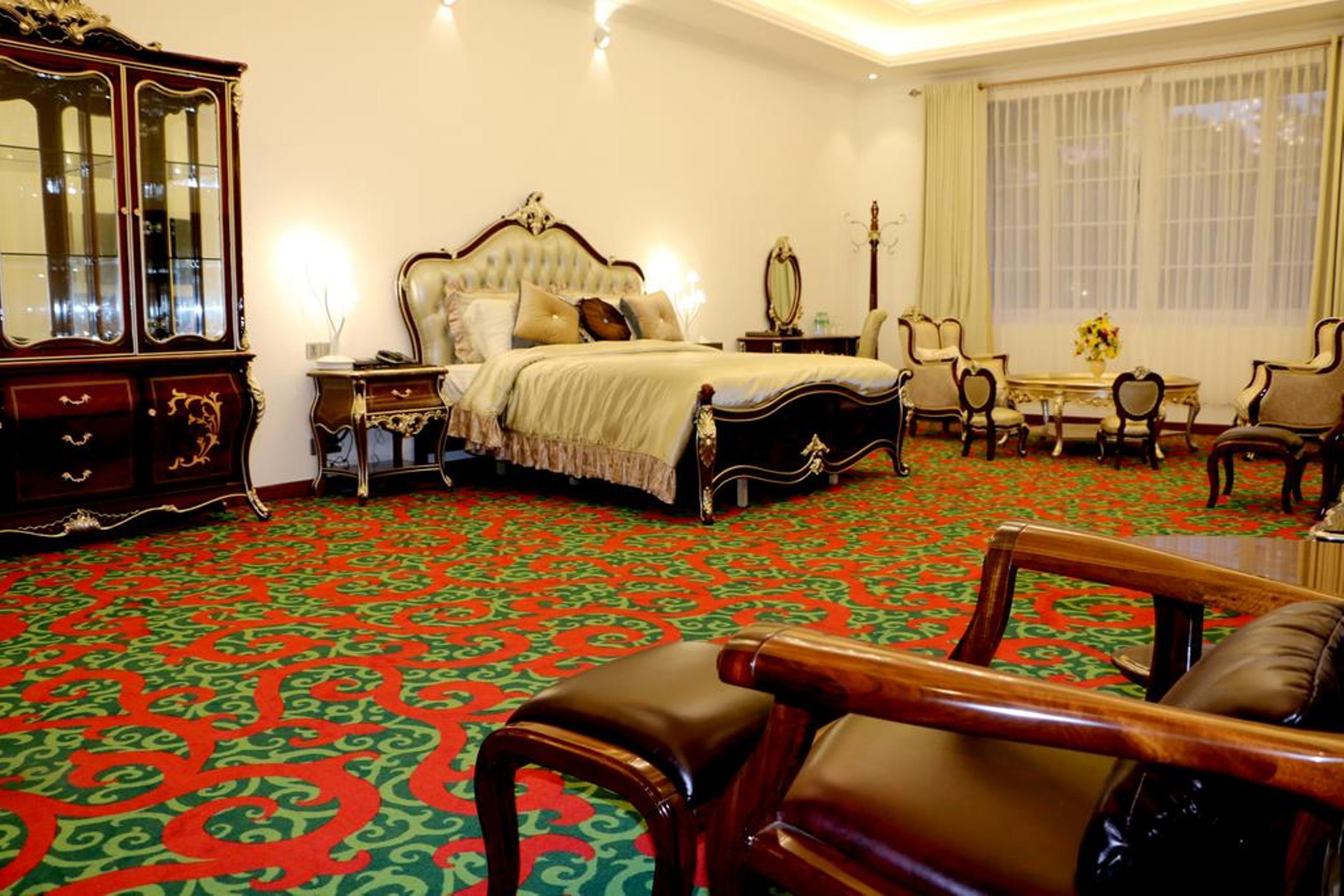 Image: The historical design of the rooms at Araliya Green City are unique and interesting to see!
Le Grand Calle
The Le Grand Calle is an elegant and beautiful hotel with plenty to offer for your family while you are on holiday. The lovely view of the beach makes it inviting, and the private area with loungers makes it a pleasant place to relax. You can conveniently go back and forth to your room any time you feel like it.
The restaurant at this hotel receives top ratings. They offer a variety of fantastic dishes you will be very happy with! There are plenty of shops around this area, giving you a unique shopping experience. Galle Fort is a historical site where you and your family can learn more about the culture and history of the area. There are many architectural structures within walking distance of the hotel.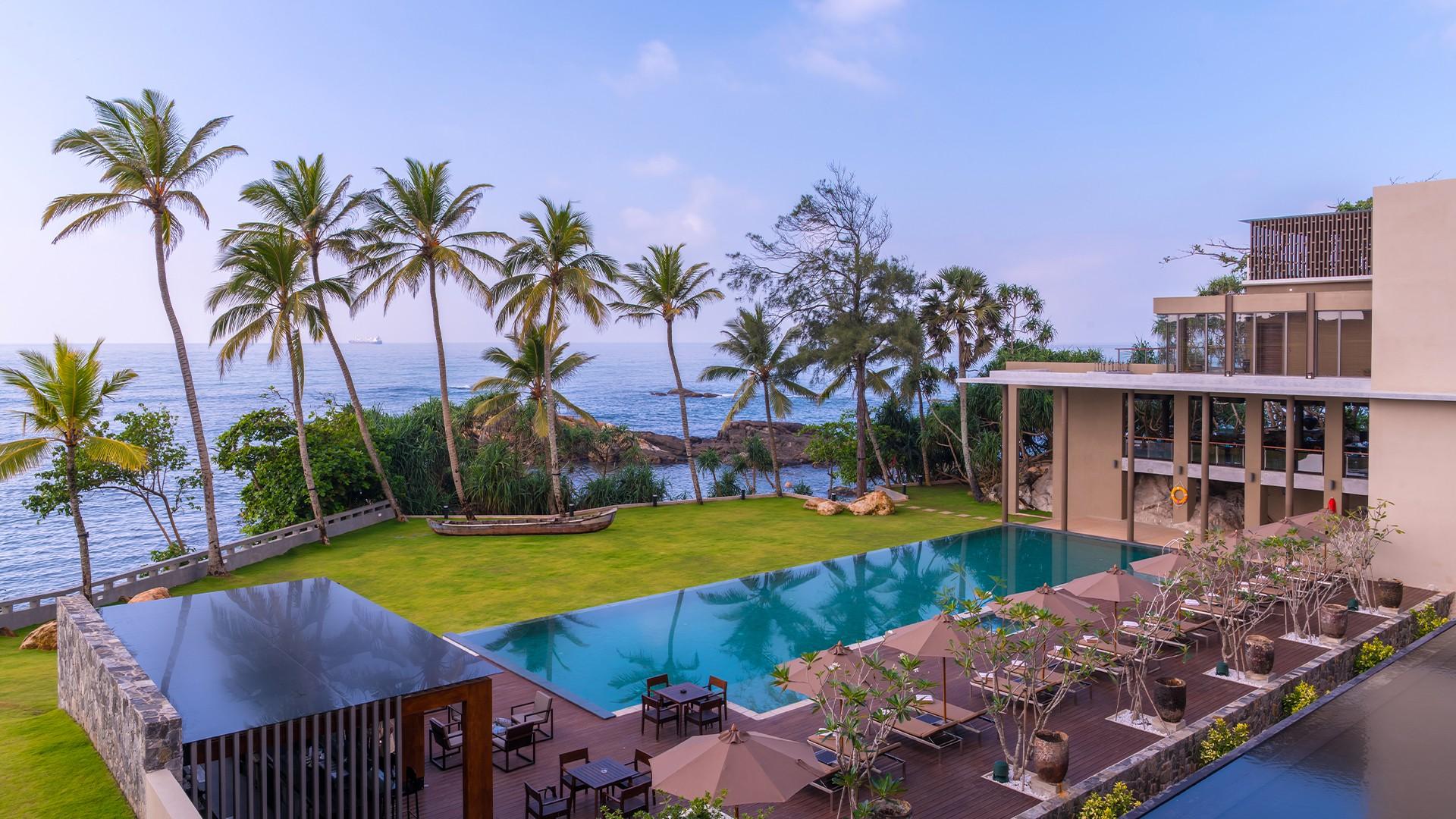 Image: The Le Grand Calle offers a great experience due to the comfort and close proximity to the beach where you can engage in boating and other activities.
The Grand Kandyan Hotel
Staying close to the sacred temples is appealing to many guests of The Grand Kandyan Hotel. There is great food served here, two swimming pools, and the hotel can help you set up guided tours around the area. Babysitting is offered if you wish to go out without children to take part in certain activities.
There is a game room offering a variety of puzzles, movies, and board games. This area is widely regarded for the shopping and live entertainment offered. The schedule of entertainment changes all the time. Make sure you find out what will be offered while you are in Sri Lanka on holiday!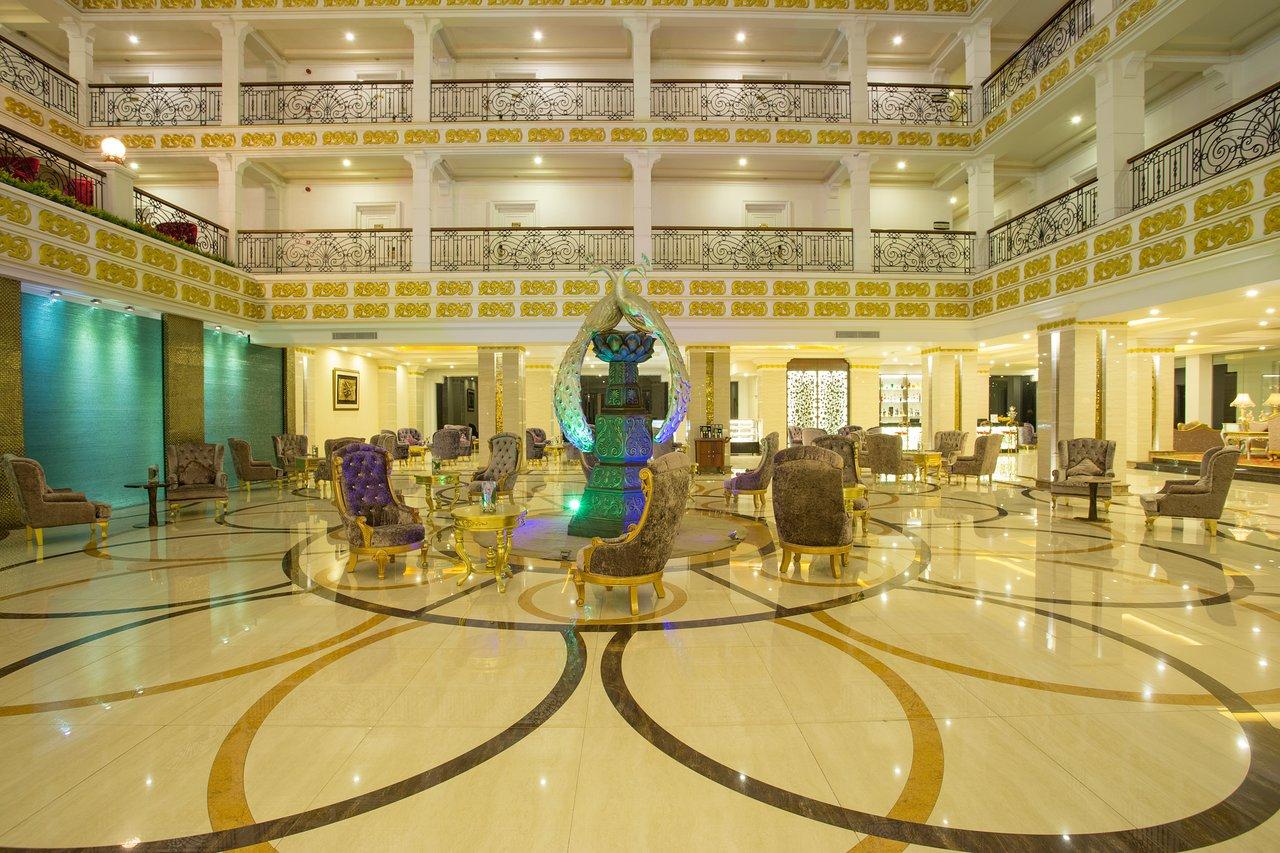 Image: Few hotels offer the grand appearance and overall experience guests get with The Grand Kandyan Hotel.
Riff Hikkaduwa
The art work, architecture, and overall beauty of this hotel continue to impress guests. It is located on the coast, and offers easy access to the beach. There are many activities to take part in around the water. They include boating, fishing, and diving. There are activities on the beach too including building sandcastles. There are two additional beaches you can walk to in about 10 minutes.
The Riff Hikkaduwa offers a wonderful restaurant with remarkable choices. You can eat inside or outdoors. If you wish to venture further into town for shopping or entertainment, there are shuttles to take you back and forth. The hotel offers nightly entertainment. The game room features board games, movies, books, and table tennis.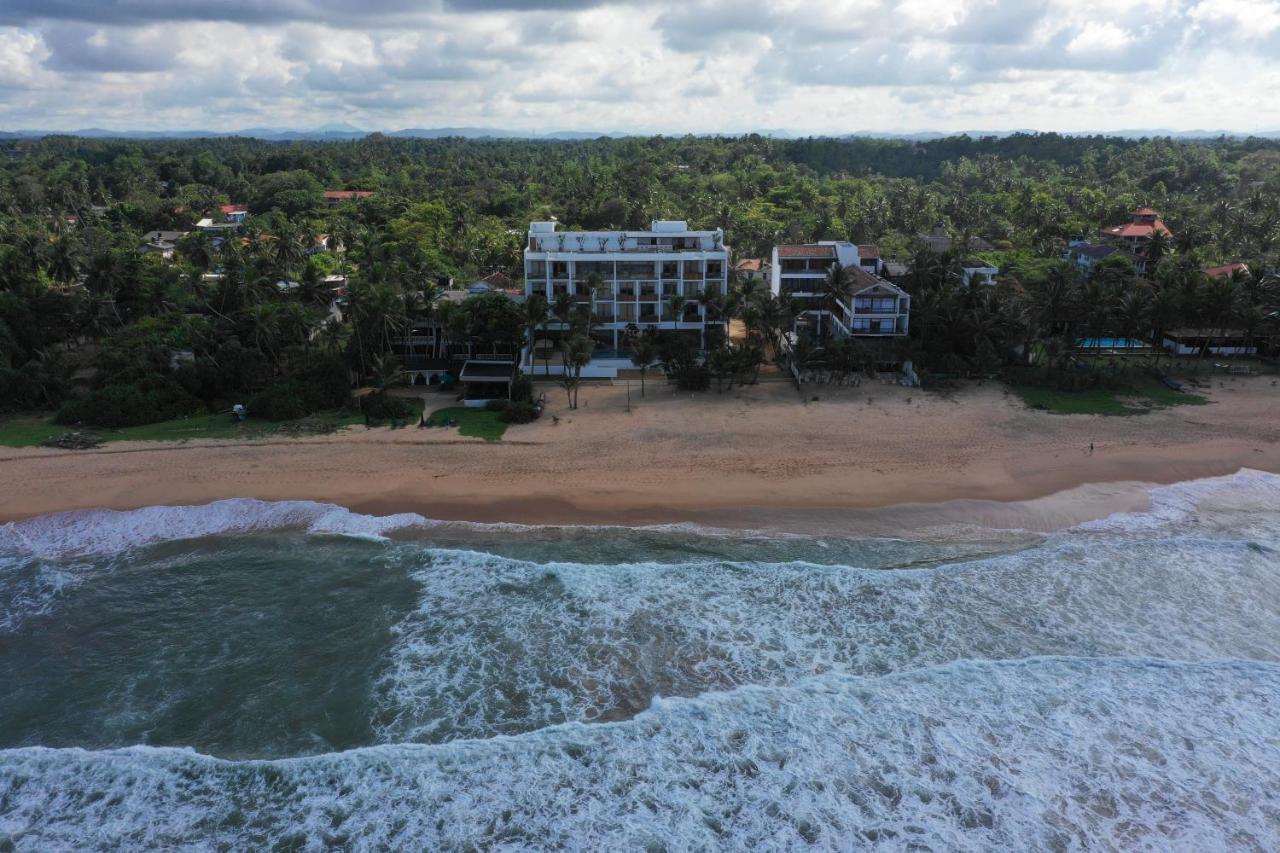 Image: Staying right along the beach is exciting, and the view is amazing from Riff Hikkaduwa.
Wallawwa
The Wallawwa is small, with only 17 rooms, but very unique and a wonderful place to stay. The rooms are comfortable and each is decorated to reflect the culture of this area. The outside area has lovely plants, flowers, and trees with walking paths through them. You can eat outside around this area or dine inside if you wish.
One of the best golf courses in Sri Lanka is about 3 miles away. The hotel can help you with transportation back and forth as well as setting up your tee time. There are speciality shops, restaurants, and live entertainment within walking distance of the hotel.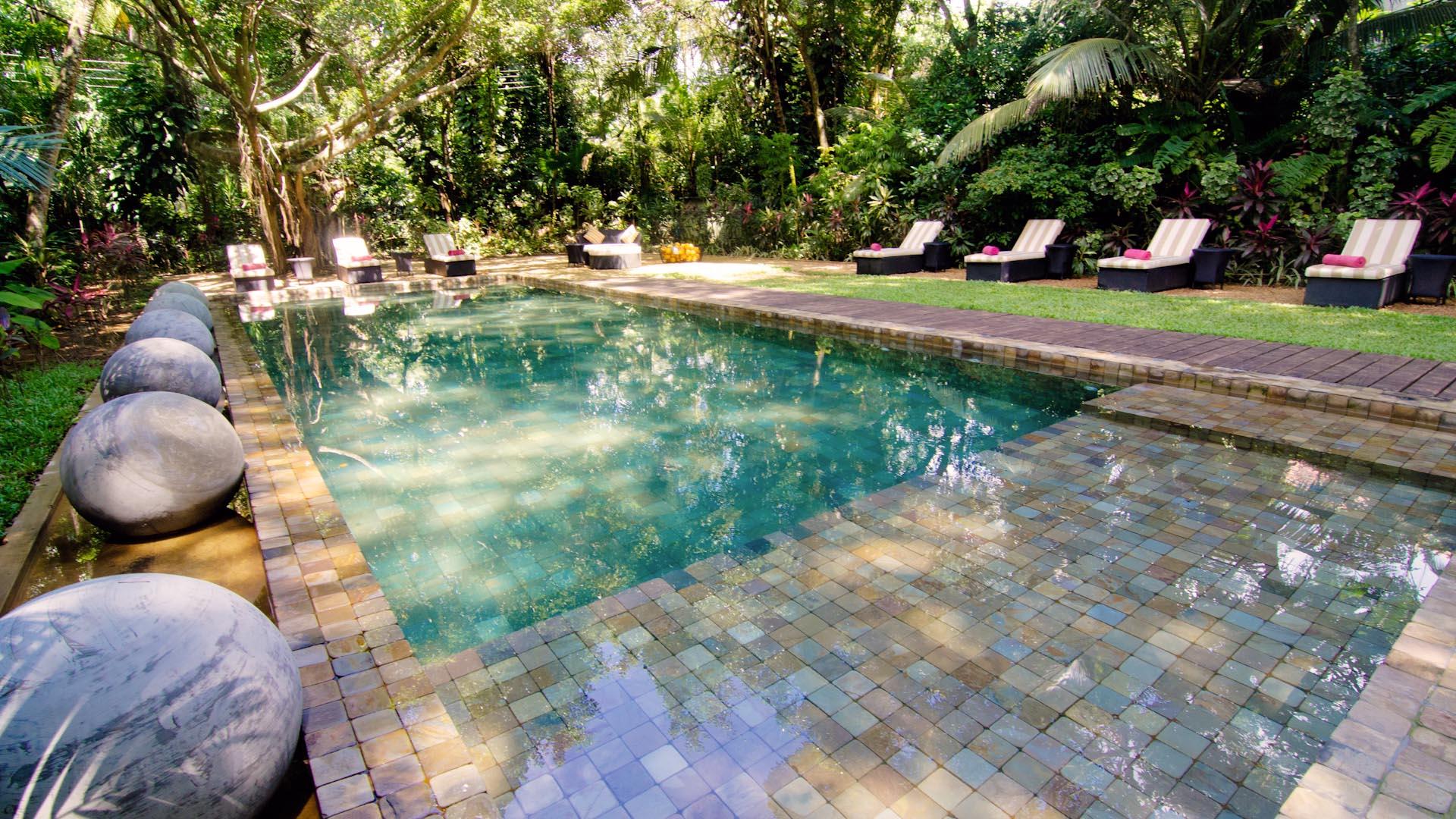 Image: Staying at Wallawwa is a unique option due to the quiet atmosphere and beautiful gardens.