Top 5 Best Value Family Friendly Hotels in Spain
A holiday in Spain with your family will be amazing! Carefully choose your hotel so you have easy access to explore. It should be affordable, comfortable, and provide many perks. We evaluated many hotels and found these 5 which have plenty to offer while you are in Spain. Your family will enjoy these great accommodations!
Gran Hotel Ingles
The Gran Hotel Ingles was created in 1886 and continues to be one of the best in Spain. The hotel has been renovated several times over the years to ensure it offers a high level of comfort and design. It features one of the best restaurants around the area, with a variety of dishes your family will love!
Pets are also welcome at this hotel. The two swimming pools are common places where you will find families hanging out together. There are several museums, places to eat, shops, and live entertainment in this area. If you have childcare, there are plenty of night live activities including pubs and clubs within walking distance.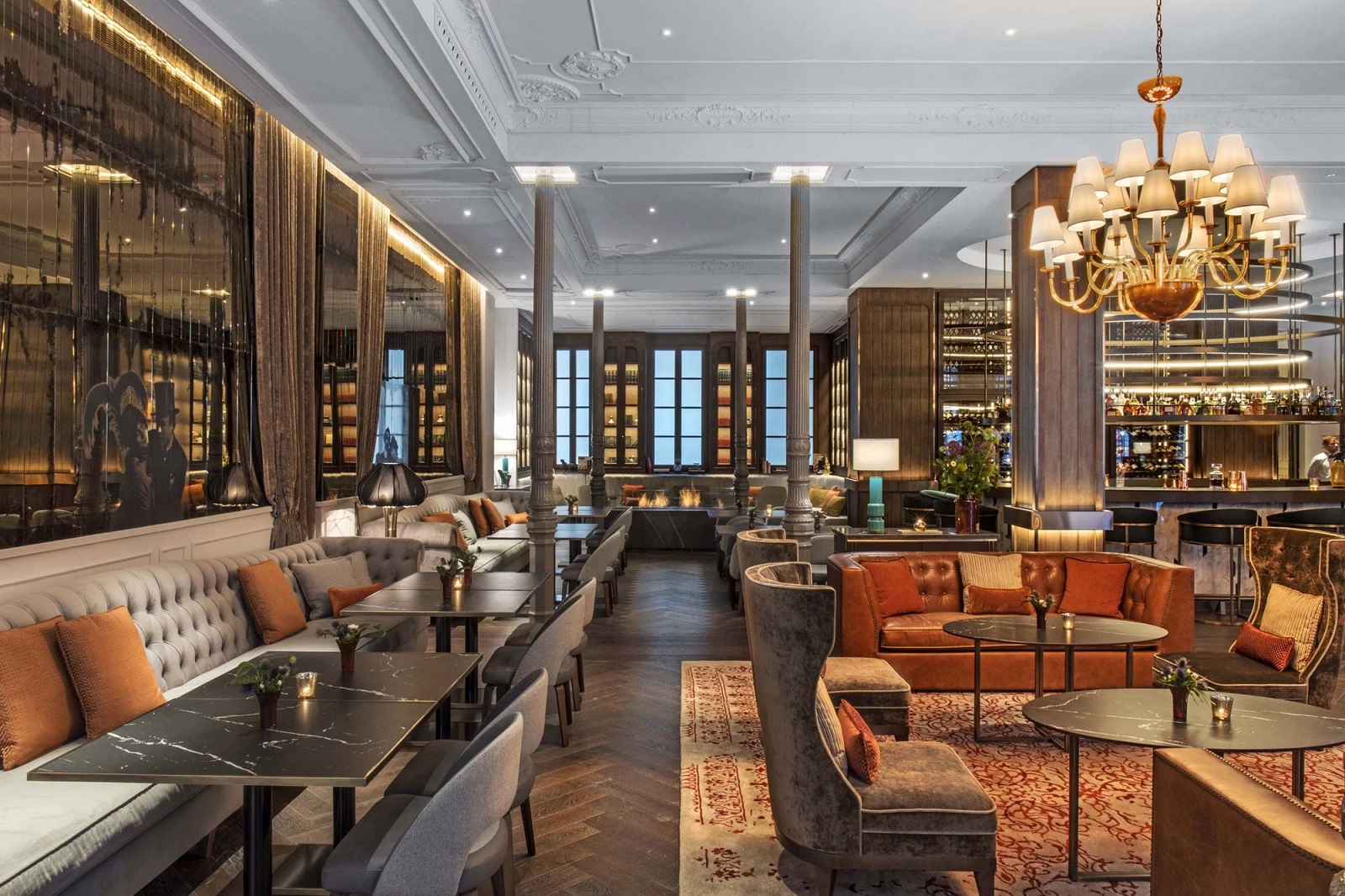 Image: The Gran Hotel Ingles is a lovely hotel with plenty of comforts to offer to your family.
Vincci Seleccion Posada del Patio
This hotel offers large rooms, a great view, and a relaxing atmosphere. It features two restaurants with a variety of food. You can choose to eat inside or outside. The swimming pool offers a fun place for those with children to relax and cool off from the heat of the day. There are children's TV programs in the rooms.
If you have older children, there are several escape games close to the Vincci Seleccion Posada del Patio. They include the X-Door Malaga and Playday Malaga. The live entertainment takes place at Kelipe Centro de Arte Flamenco. It is across the street from the hotel and has plenty to keep your entire family entertained.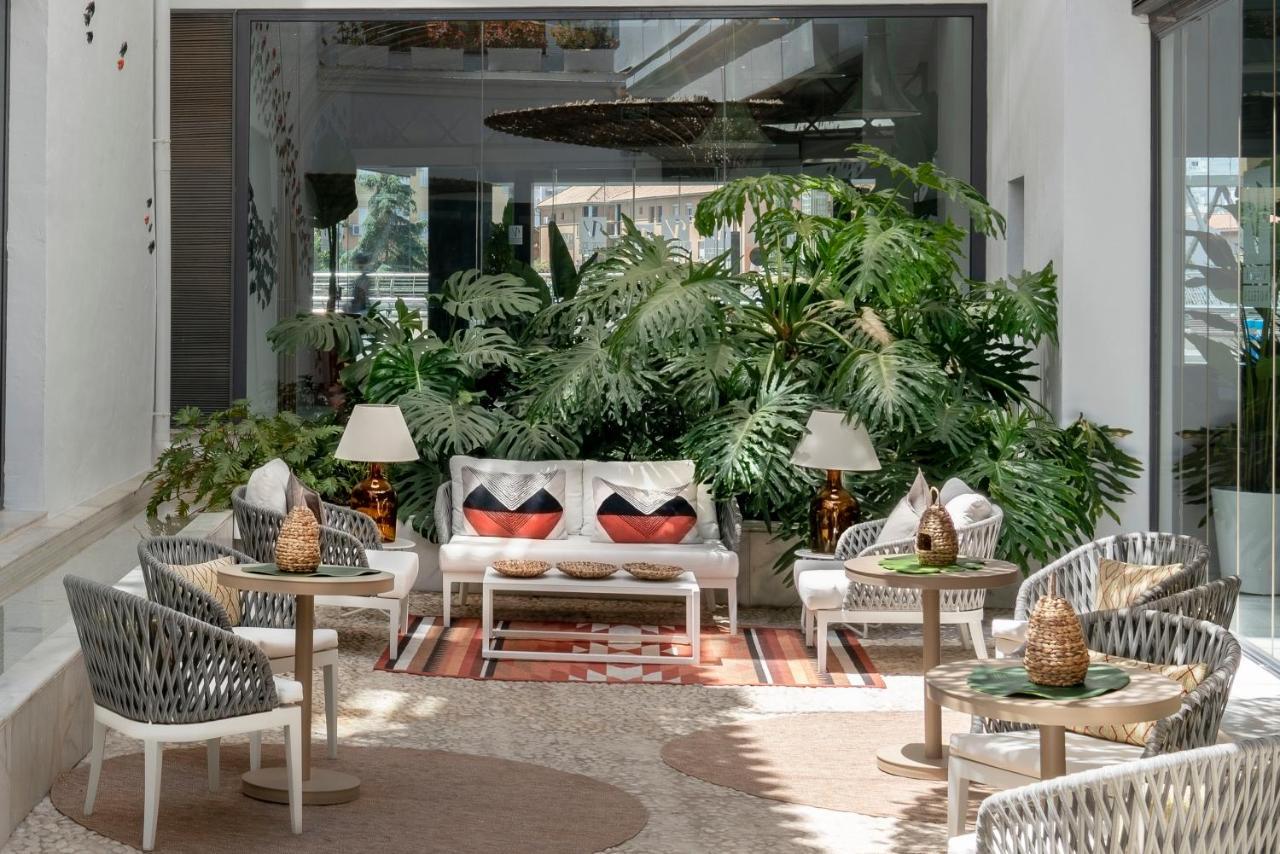 Image: The Vincci Seleccion Posada del Patio features a lovely outdoor patio and garden area for your enjoyment.
Hotel El Palace Barcelona
The magnificent Hotel El Palace Barcelona has been fully renovated and it is a beautiful place to stay. The hotel offers babysitting services if you would like to take part in activities without the little ones. There are two swimming pools, giving the family a place to relax and have a great time. There are 120 rooms here, for more space consider getting one of the suites.
There are many shops, live entertainment, and museums around this area. If you have older children there are several escape rooms and entertainment centers they will enjoy. The specialty museums have various themes, and each of them takes about a full day to explore.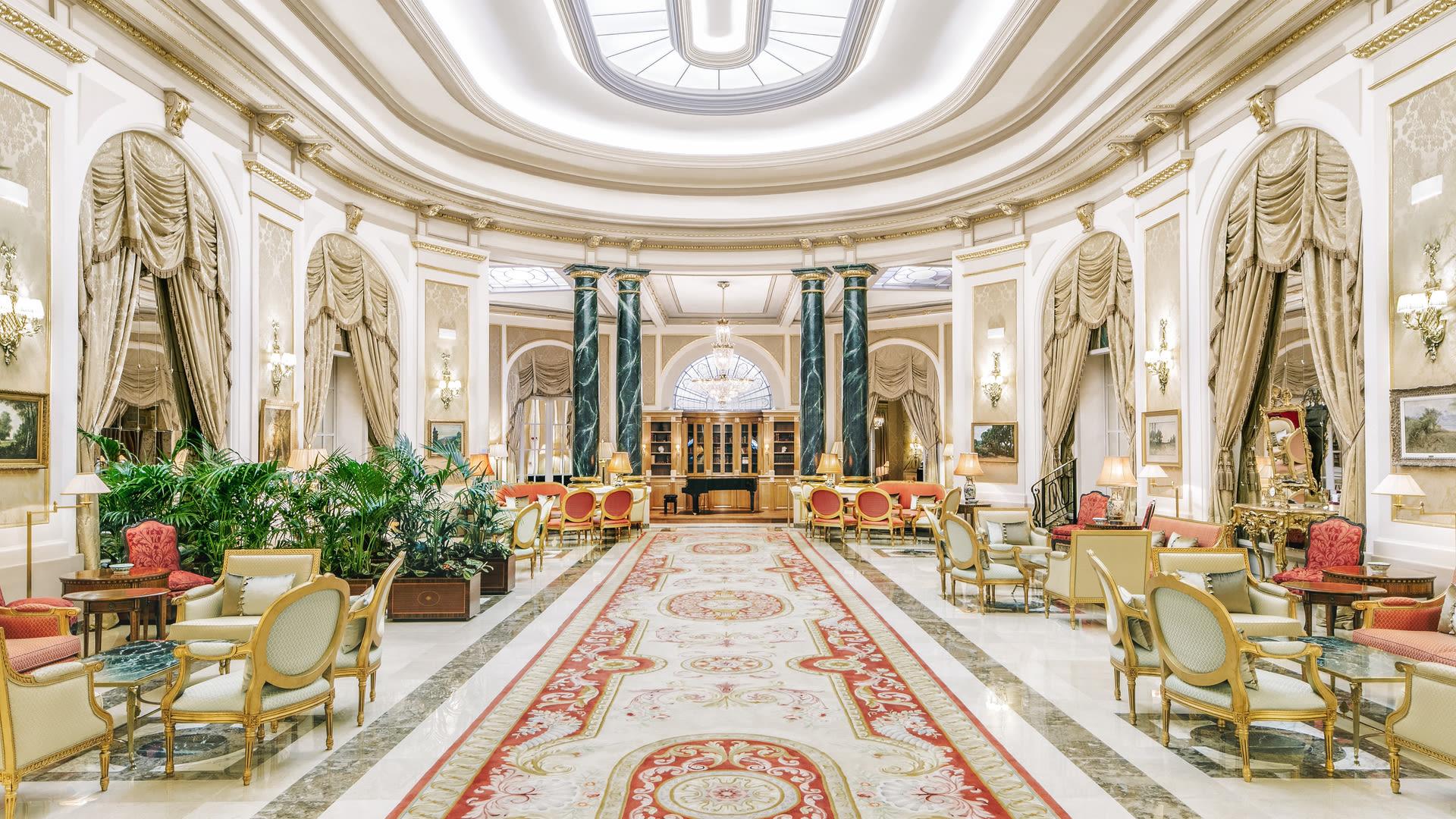 Image: The Hotel El Palace Barcelona is a magnificent place to stay due to the beautiful décor and inviting atmosphere.
Palacio de los Duques Gran Melia
The Palacio de los Duques Gran Melia is a large hotel with a beautiful view of the city. It features two delightful restaurants and two swimming pools. It is family-oriented and the rooms are quiet and spacious. There is plenty to see around the area you can walk to or you can rent bikes from the hotel.
Childcare is offered at the hotel, giving parents a chance to explore on their own or time for a nice dinner without any interruptions. Gran Via is very close, offering a variety of points of interest and landmarks. Gula Gula has various theatrical performances and it is just down the block.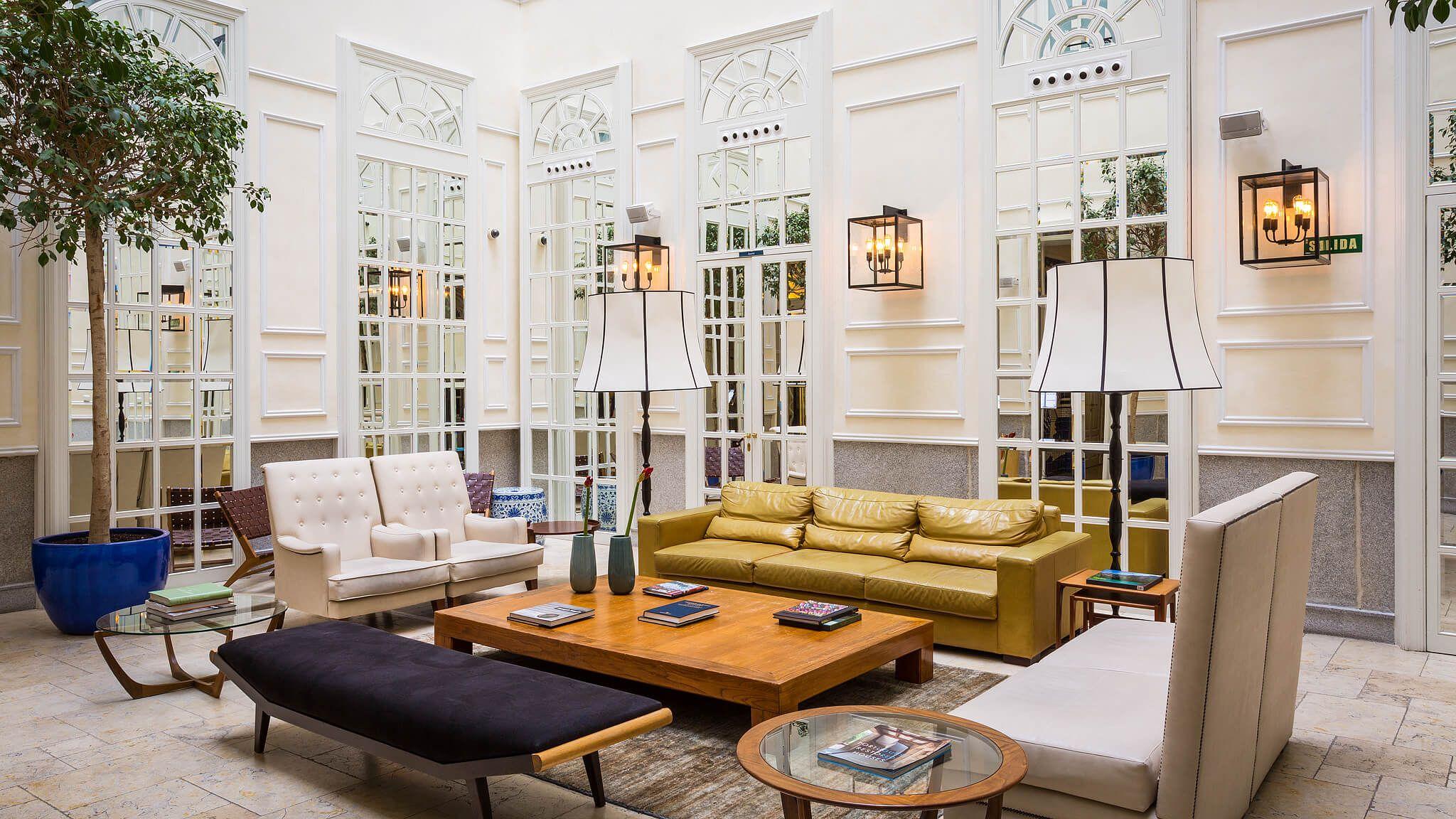 Image: The Palacio de los Duques Gran Melia is attractive, comfortable, and close to many attractions.
Monument Hotel
There is so much to see and do around the Monument Hotel. Your family can easily walk to La Pedrera. Plaza Catalunya, and Gaudi. The rooms offer a view of the city from the private balcony for each of them. You will love the lush furnishings and the remarkable décor of the lobby. The restaurant offers many wonderful dishes to try. Both pets and children are welcome at this hotel.
Passeig de Gracia is a lovely scenic walking area. There is plenty to appreciate in this area and you can go at your own pace. There are places to eat, shop, and even some live entertainment in spots depending on the day. The district features plenty of architectural buildings you may have an interest in viewing.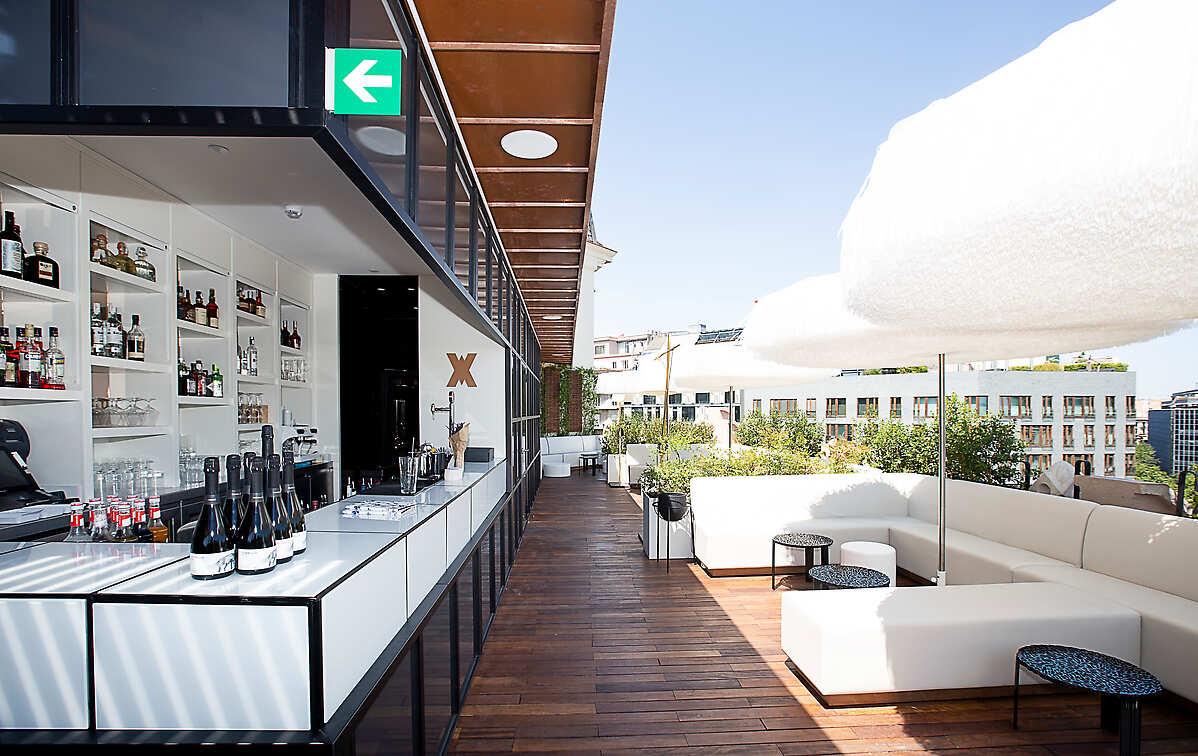 Image: The Monument Hotel is gorgeous inside and out, and there is so much to do around the area.