Top 5 Best Value Family Friendly Hotels in South Africa
As you plan your travels for a holiday in South Africa with your family, you must secure the best hotel you can find. It has to be family-friendly, affordable, comfortable, and close to the places you wish to access. The amenities offered can also influence your decision. As we reviewed various hotels, these 5 ranked at the top of our list.
Kapama River Lodge
This rustic hotel is located on a game preserve and features 64 rooms. The game reserve offers a lovely view of lush green grasses and beautiful trees. Get ready to see some remarkable animals! The pond offers a relaxing place to fish. There are plenty of activities for the family to take part in, with the focus on those for children. Babysitting services are available and the Kapama River Lodge is also pet-friendly.
There are several swimming pools available, one of them is an infinity pool. This is a quiet area with plenty of trails for walks and exploring the scenery. There are shuttles to take you to other locations a bit further from these accommodations. You can schedule half or full day bus tours. The restaurant here offers a variety of great dishes, and plenty of them the kids will be thrilled with!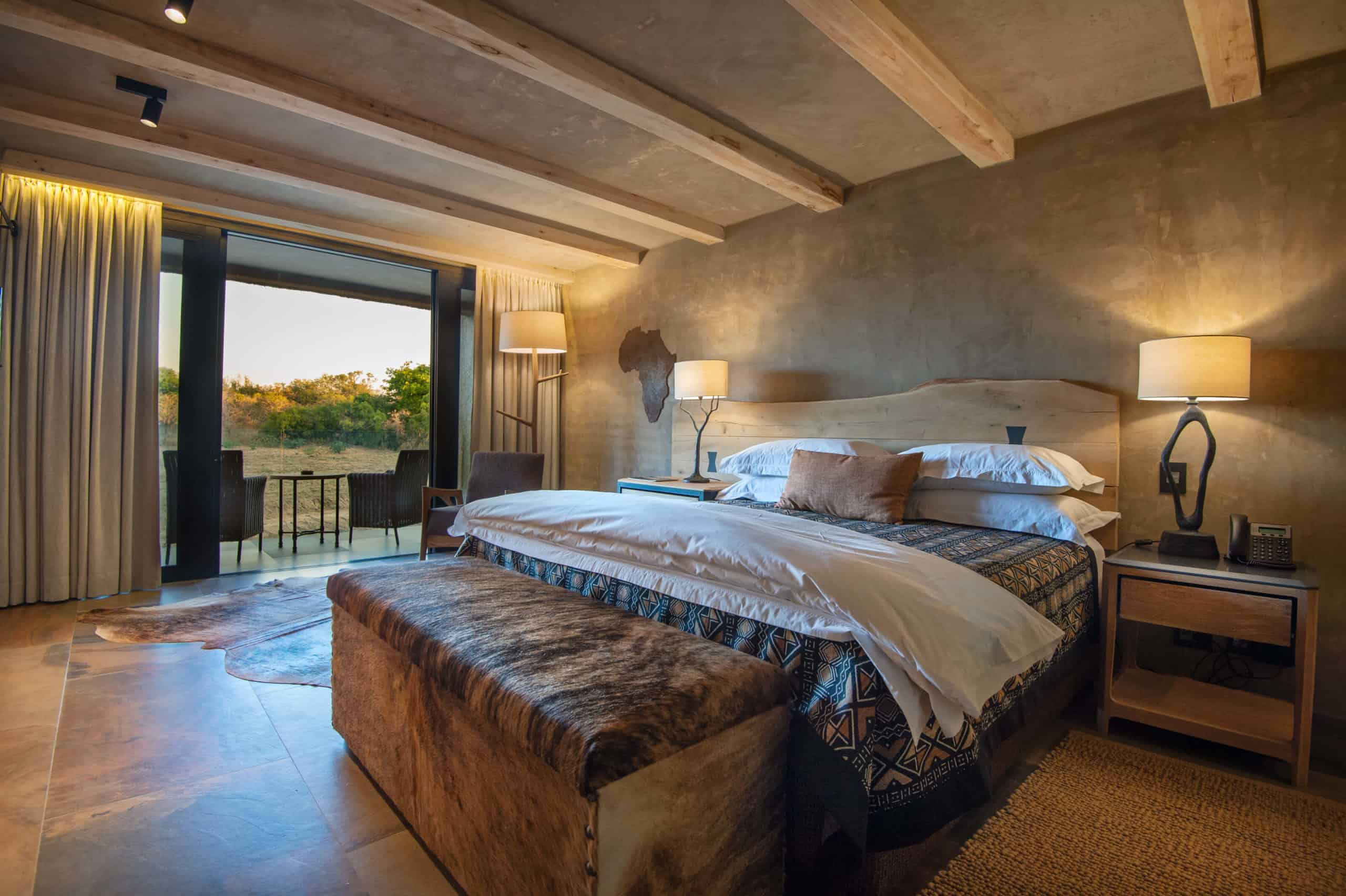 Image: The Kapama River Lodge is one of a kind, offering a unique balance of nature and comfortable accommodations.
Radisson Blu Hotel Waterfront, Cape Town
Nothing beats staying right along the waterfront, this hotel doesn't disappoint! A view of the Table Mountain is behind you, giving you a wonderful view no matter which way your room faces. There are numerous shops and places to eat close to the Radisson Blu Hotel Waterfront, Cape Town. Cinemas and live entertainment are also in this area.
Your family will enjoy walks along the waterfront. Fishing and boating adventures are common in this area. The beach is also a fun place to build sandcastles and play various sports. The pier and boardwalk offer plenty of games and delicious treats. Childcare is offered at the hotel.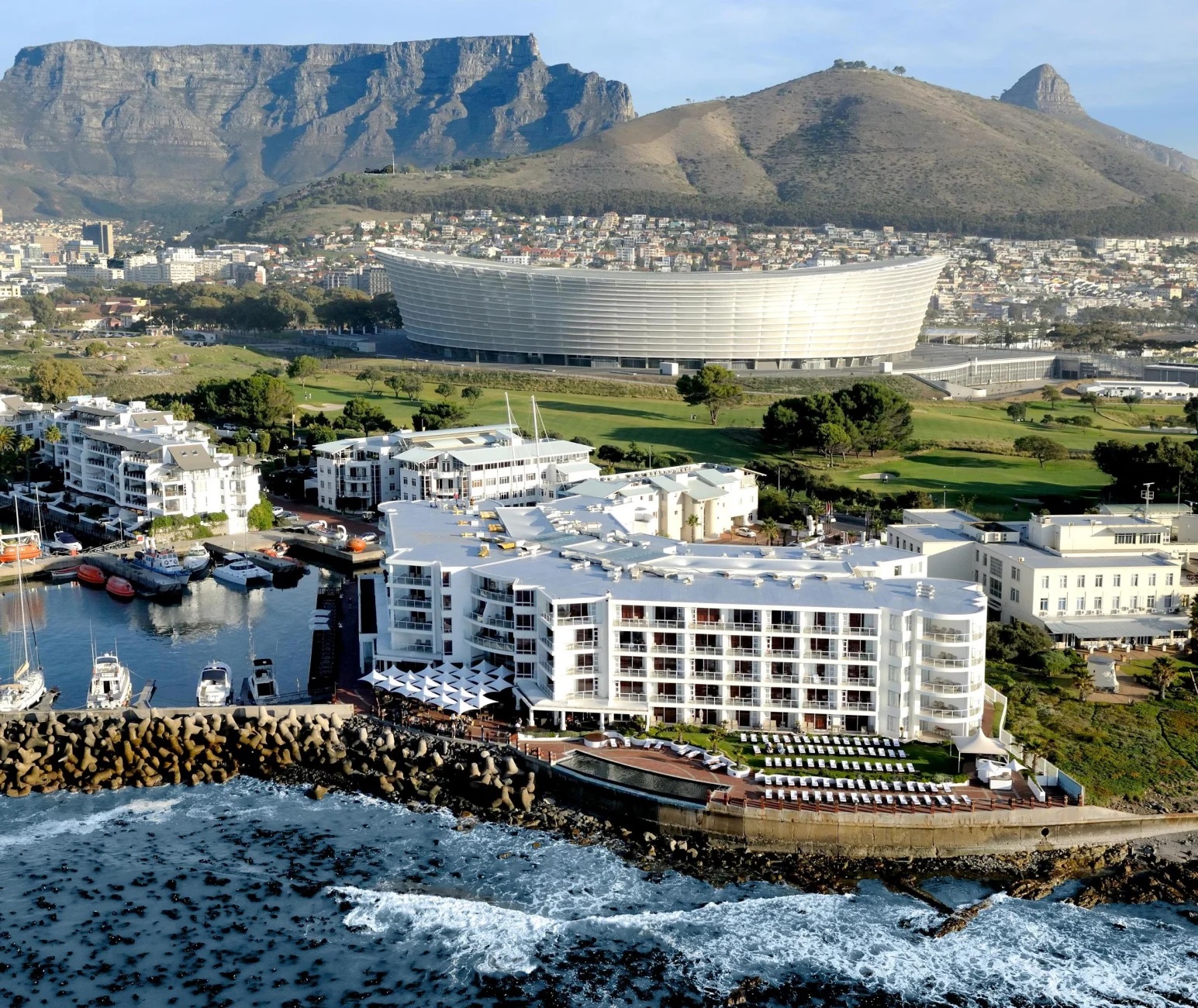 Image: The Radisson Blu Hotel Waterfront, Cape Town offers amazing rooms and a beautiful view.
InterContinental Johannesburg
The InterContinental Johannesburg is a lovely hotel with plenty of shops, restaurants, and live entertainment in the area. It is close to various game preserves, and you can reserve spots for you and your family to go on an unforgettable safari. There are many art galleries and museums close to the hotel to explore.
The hotel features two swimming pools, giving you and your family a place to relax and stay cool. The hotel has a great restaurant with many cultural dishes for you to try. The rooms are large with a great view of the city. Emperors Palace is about a 15 minute walk from the hotel, featuring the newest movie releases.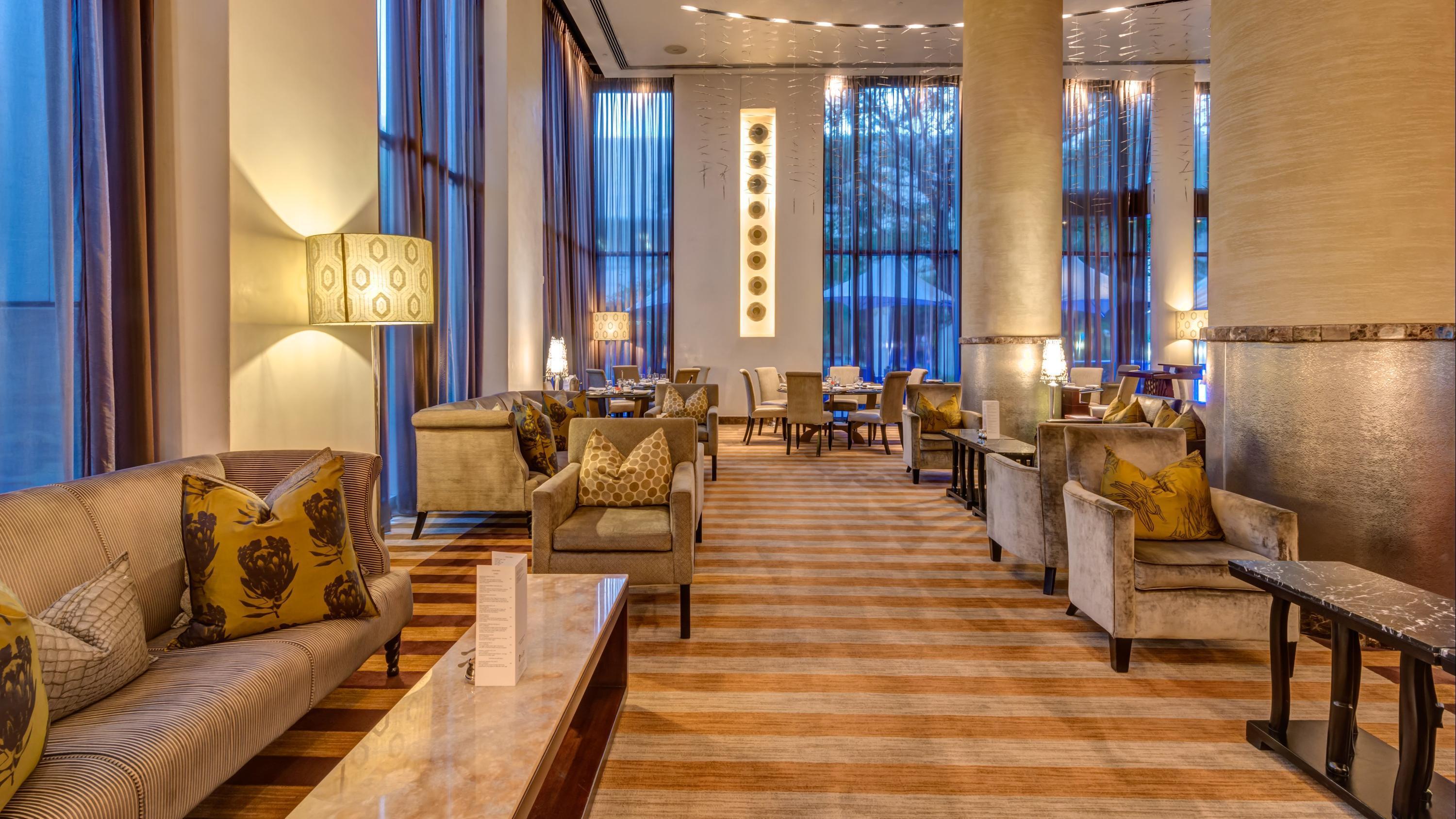 Image: Your family will feel right at home at the InterContinental Johannesburg.
Taj Cape Town
The city is right outside the front doors when you stay at the Taj Cape Town. There are plenty of places to explore as a family. This includes art galleries, themed museums, shops, cinemas, and various forms of live entertainment. You will also find wonderful places to get something to eat as you are out and about.
The hotel welcomes children and pets, and features children's TV programs in the room. They also offer childcare services. That can be a delightful option if you desire to take in one of the dinner theatre performances close by. Company's Gardens is a nice place for a walk and to see various plants and trees.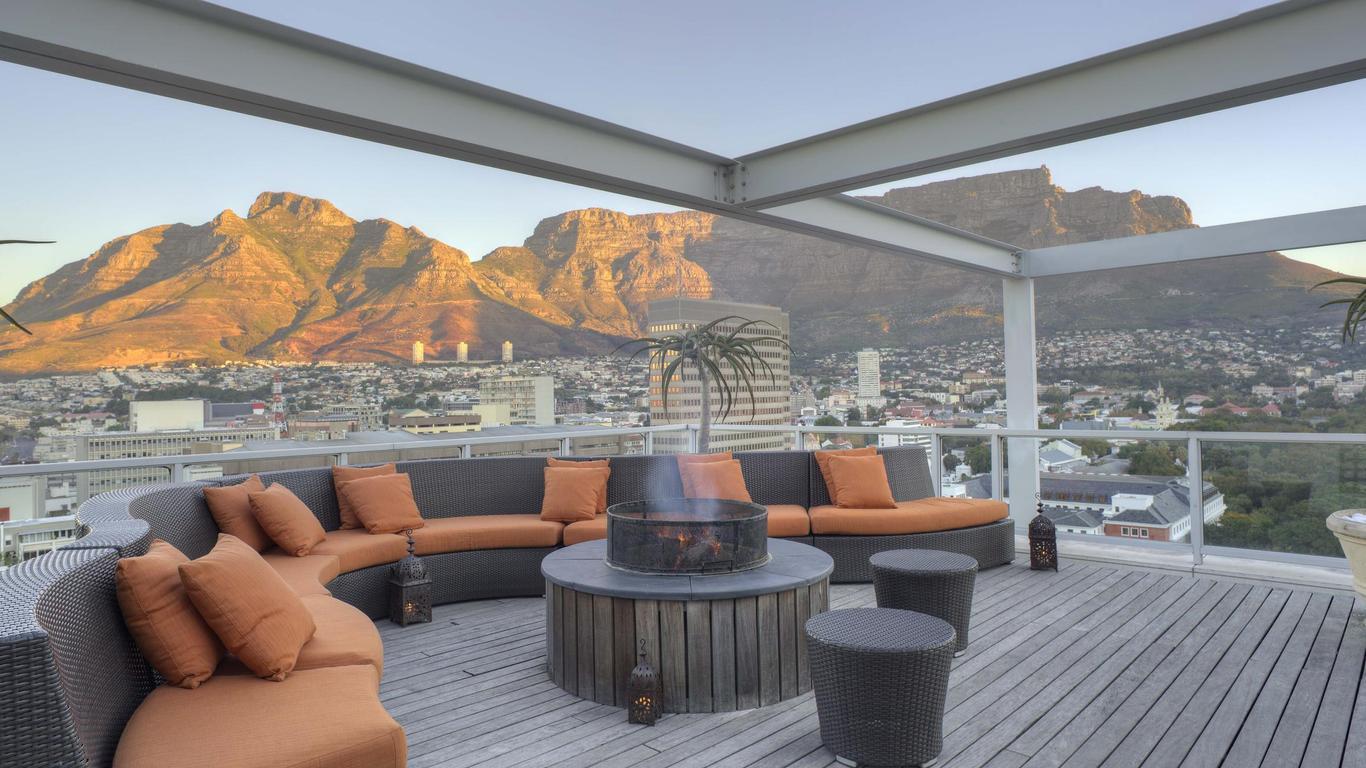 Image: The magnificent view of the city and easy access to it is yours when you stay at the Taj Cape Town.
Schoone Oordt Country House
The Schoone Oordt Country House is well-known for its elegance and comfort. The hotel features many shops inside of it, so you can take home delightful items to remember from your holiday there. The surrounding area is full of lush scenery and there are plenty of hiking trails to explore as a family.
Books, music, and movies are offered for children and can be taken to your room. The swimming pool is a common place to find families relaxing and having a great time. The restaurant here offers a wide variety of food choices. There are art galleries, museums, and specialty shops within walking distance.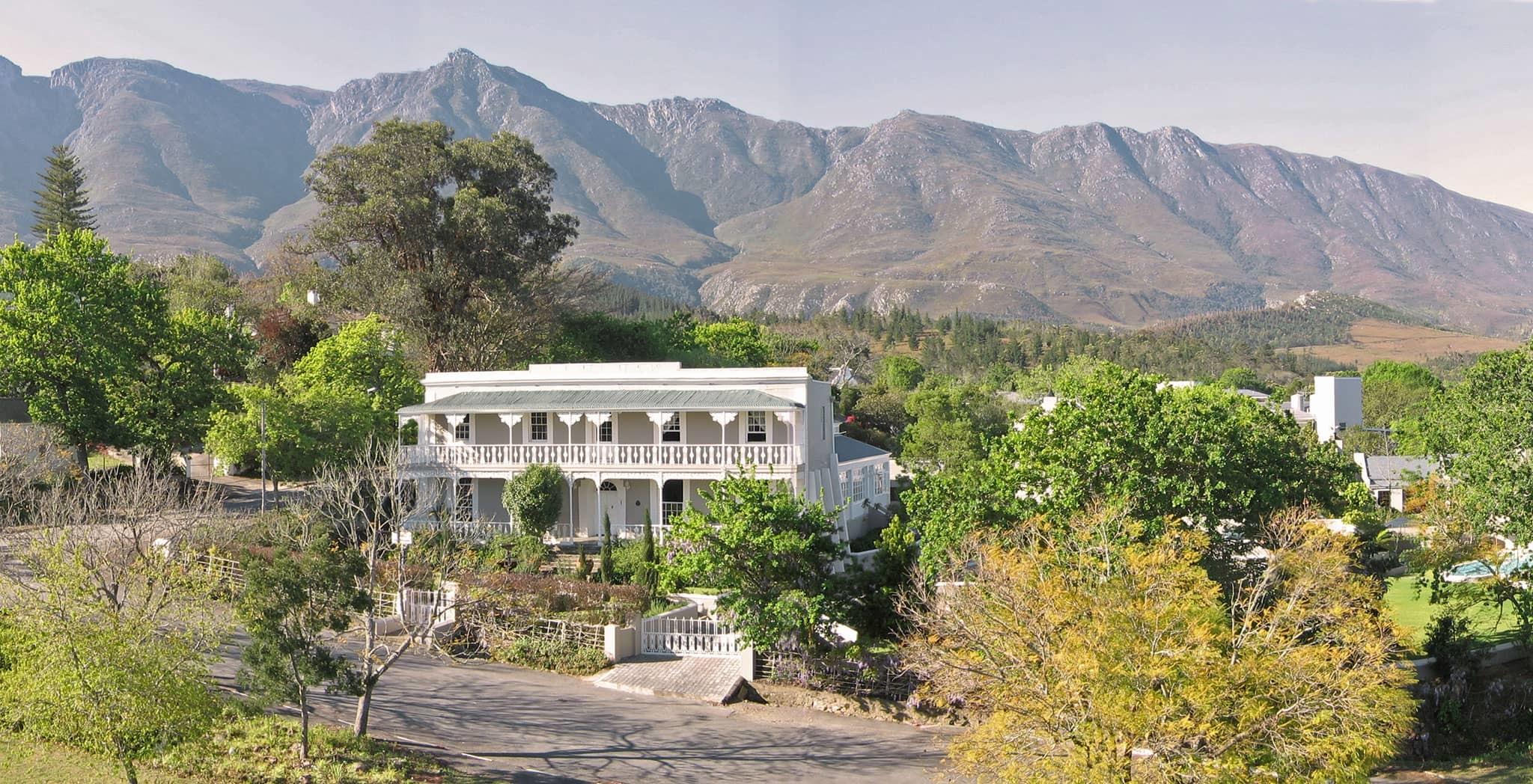 Image: The Schoone Oordt Country House is a unique and inspiring place to stay, with plenty of great scenery and places to explore all around it.