Guests with Executive Club Lounge access at Radisson Blu Hotel Ajman are invited to visit the Executive Club Lounge on the 3rd floor where they are treated to several privileges and services that make upgrading to this level of stay worth one's while. They are entitled to certain special services and the kind of treatment that are associated with top-class attention. The Executive Club Lounge is luxurious and offers guests complimentary services, eats and drinks, and access to certain facilities at Radisson Blu Hotel Ajman. An indication of timings is provided to help Executive Club Lounge guests plan their routine.
A sumptuous breakfast is served daily between 6 am and 10:30 am at The Larder Restaurant.
Snacks and Cocktails are served every evening between 5 pm and 7 pm, also at The Larder Restaurant.
Guests are welcome throughout the day and night to visit the Executive Club Lounge to enjoy water, soft drinks, tea and coffee and other refreshments. Children are allowed to visit the club Lounge, preferably in the company of a parent.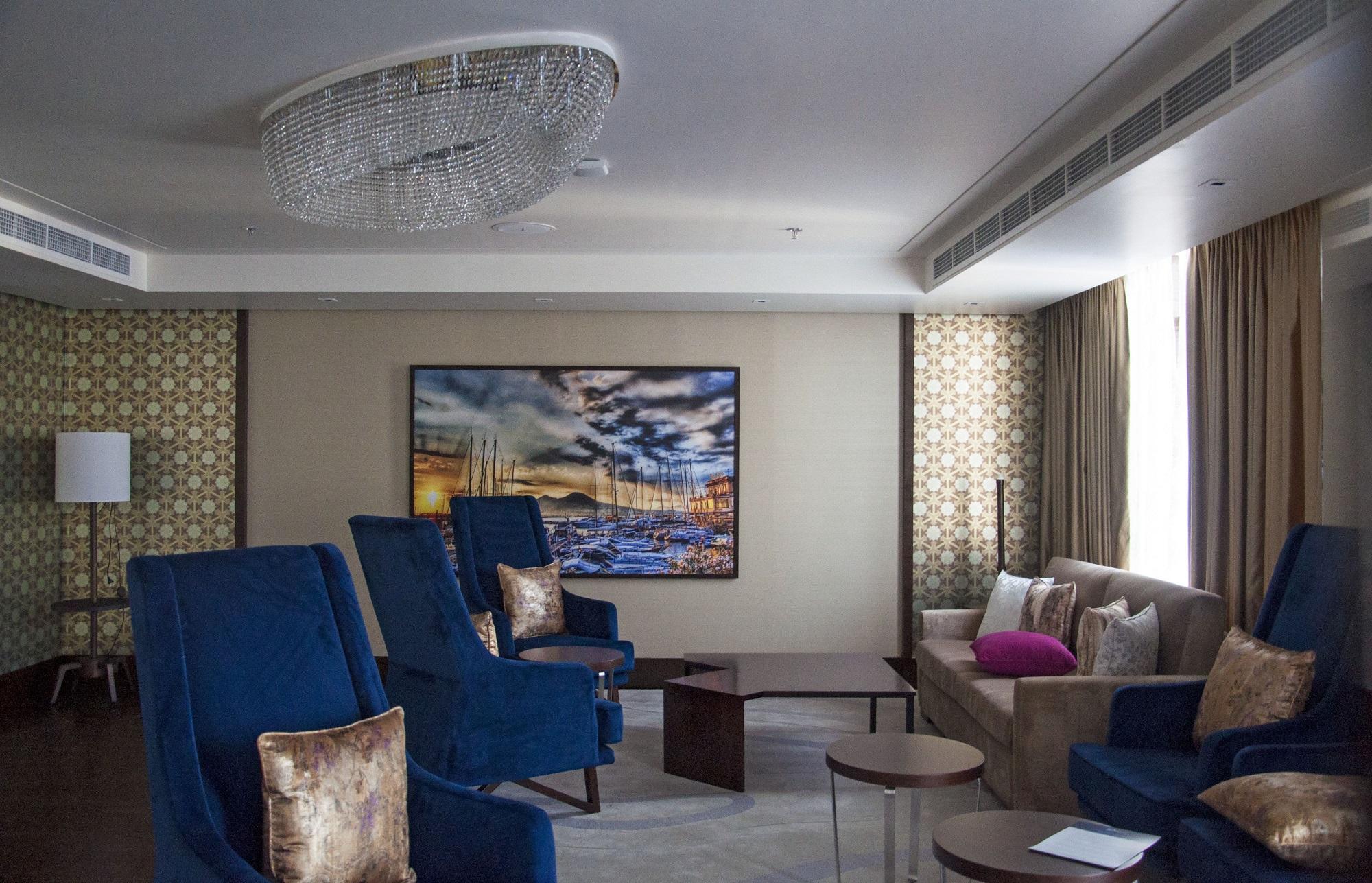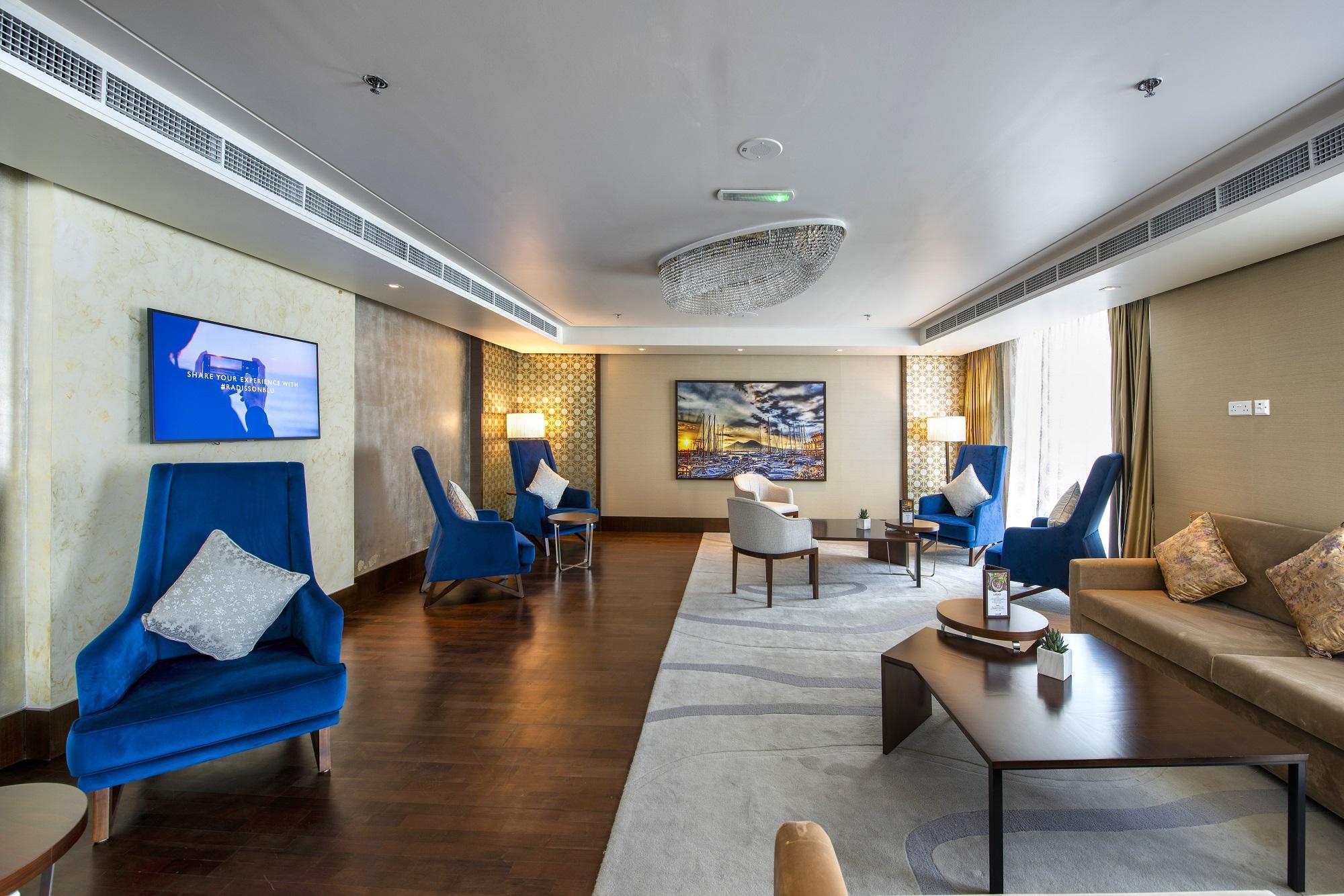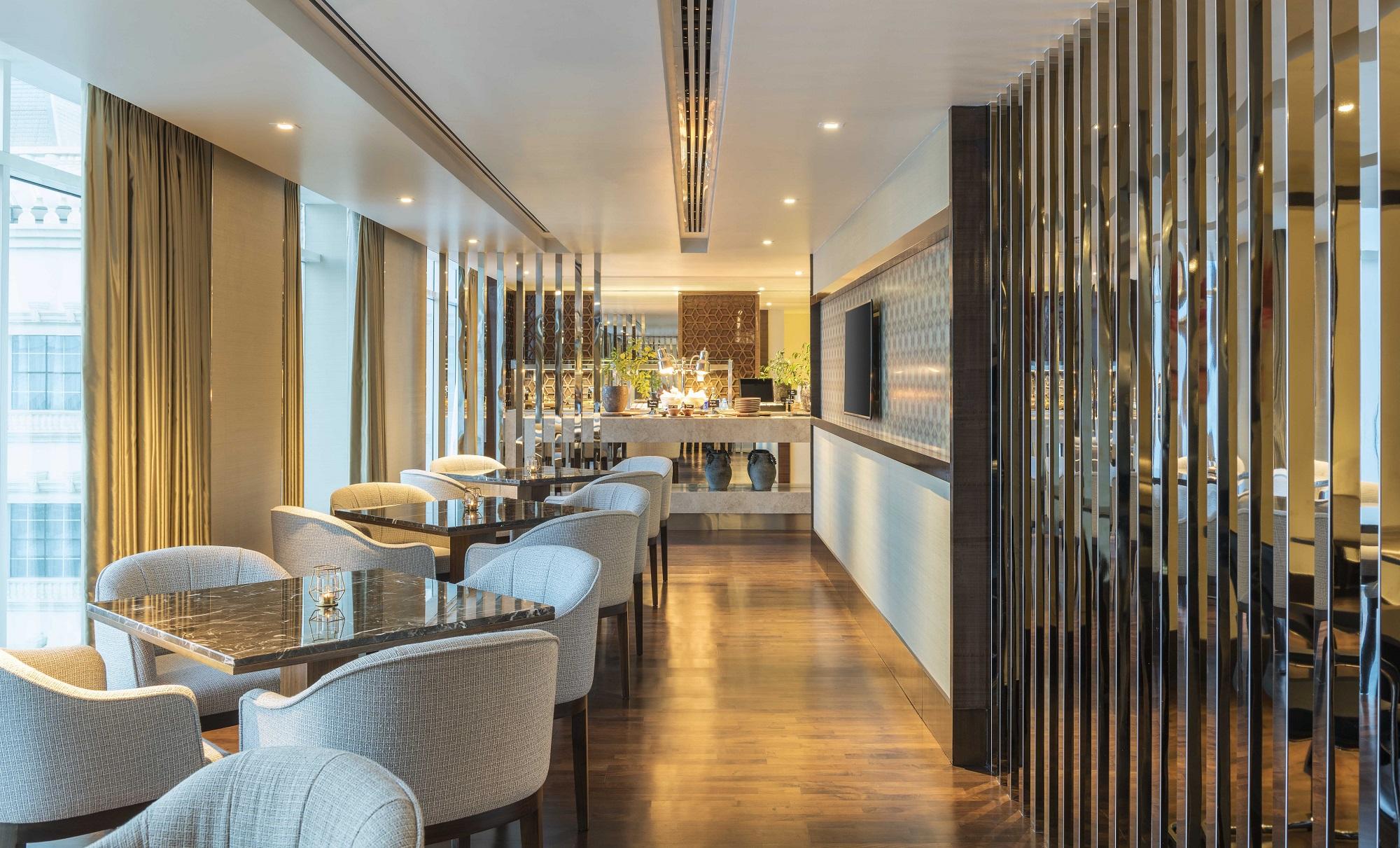 Personalised Services in Luxurious Surrounds
The guest that visits the Executive Club Lounge for some quiet time on their own to attend to private matters, is offered a private sanctuary where he/she is able to switch off and enjoy some quiet time on their own. A staff member, however, is always nearby to assist and offer something to drink. Guests that prefer the company of their partners and/or other visitors are equally welcome to attend since the atmosphere is always friendly and laid-back, and the staff is keen to assist and to talk to guests when that is required or encouraged, but they will withdraw to the background when guests need more privacy. Guests can be assured of personalised service in a luxurious setting where their needs and satisfaction enjoy high priority.
Stylish and Inviting – The Executive Club Lounge
The Executive Club Lounge at Radisson Blu Hotel Ajman is beautifully appointed and offers guests great seating arrangements so that they are always comfortable and relaxed. The space is inviting, airy and bright, so that guests and their partners will feel welcome, cherished and special. Seating is well spaced and comfortable, and soft lighting ensures that guests can enjoy a peaceful ambience. Eats and drinks are always beautifully presented, and the service is commendable. Spotlessly clean at all times, the Executive Club Lounge offers guests a haven where they will feel at ease and where they are offered outstanding service and the attention they are entitled to as Executive Club Lounge Guests.