The luxurious 5-star Radisson Blu Hotel Ajman is situated just off Al Ittihad Street behind Ajman City Centre, Al Jurf, Ajman. From this position it is easy for guests to access several places of interest and those amenities that visitors often find appealing. It is situated close to City Centre Ajman Mall, which is 2 km away, Ajman China Mall at 5 km and Ajman Museum also 5 km form the hotel. It is only 10 km from Ajman Corniche, the 4 km long esplanade lined with restaurants and cafés that overlook the Arabian Gulf, which is a popular attraction with all visitors to the vicinity.  
Radisson Blu Hotel Ajman features 148 stylishly and well-appointed rooms, a choice of meeting and events spaces, great dining options and several leisure options. This includes more than one sparkling swimming pool and a spa. The service is exemplary and the staff aways available and helpful. Radisson Blu Hotel Ajman can be accessed from more than one airport nearby, of which Sharjah International Airport is the closest at 9.8 km away and Dubai International Airport at 21.2 km. Reliable taxi services are always available. Radisson Blu Hotel Ajman will also arrange airport shuttles, and they offer free parking at the hotel.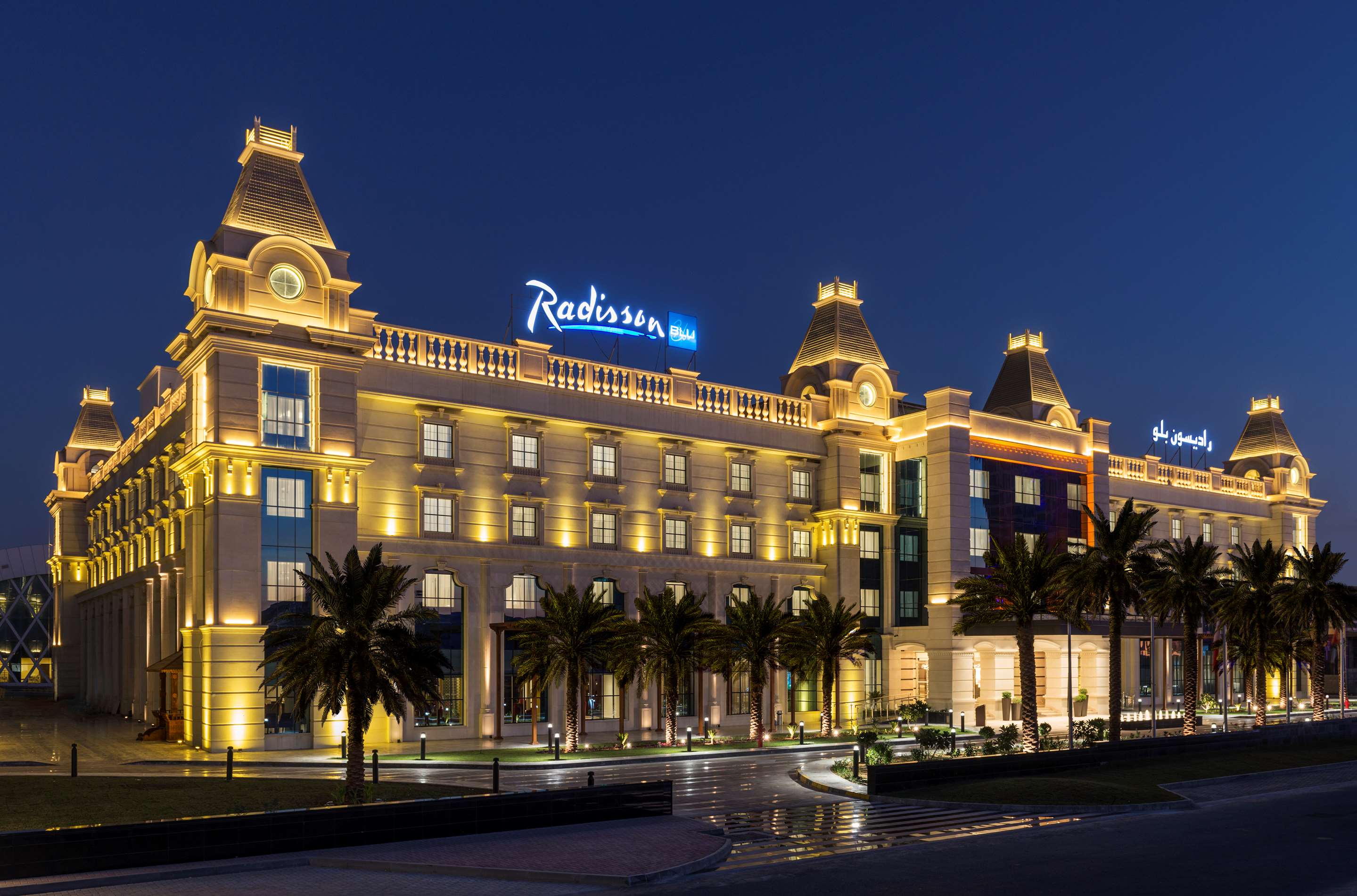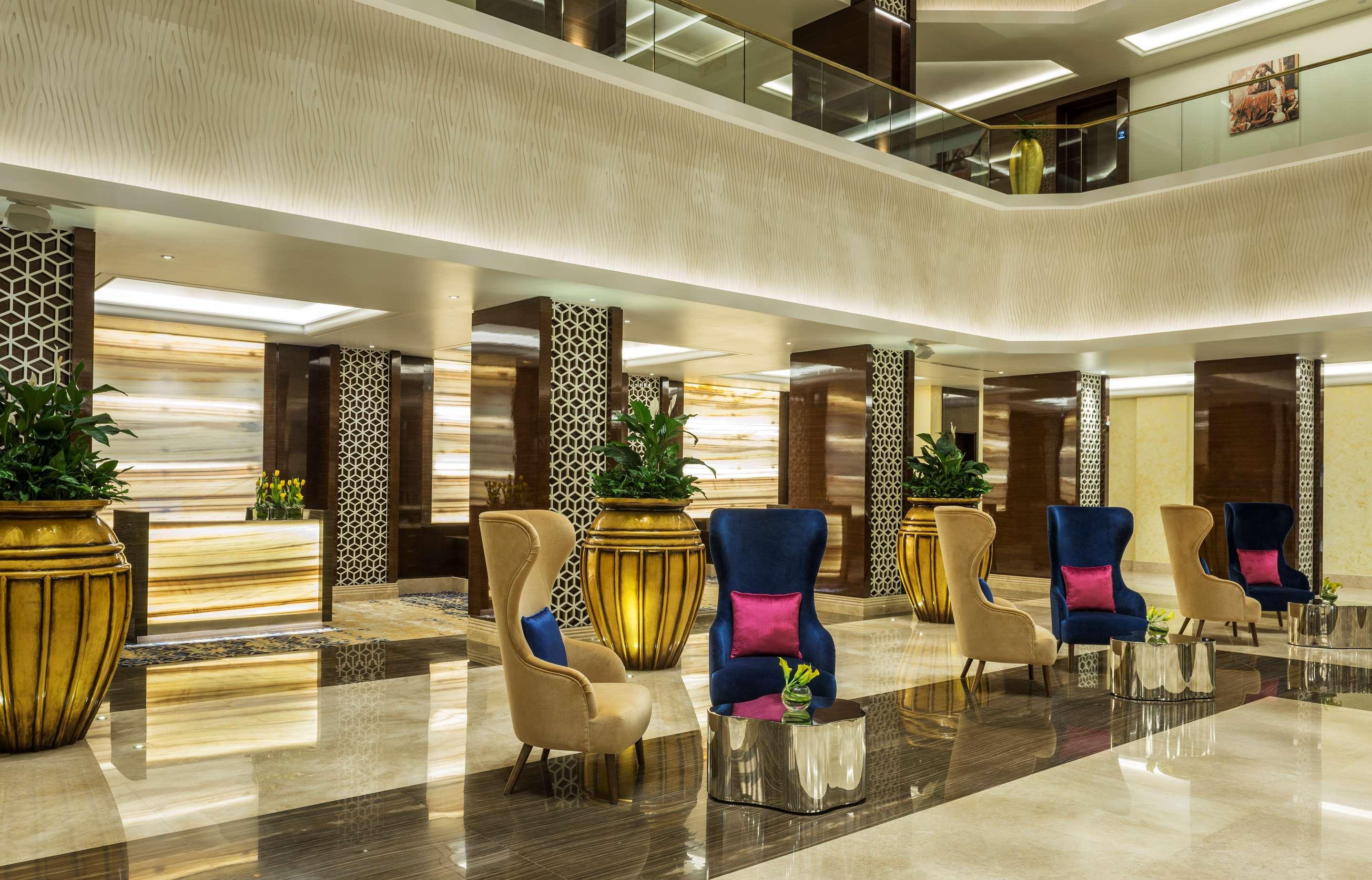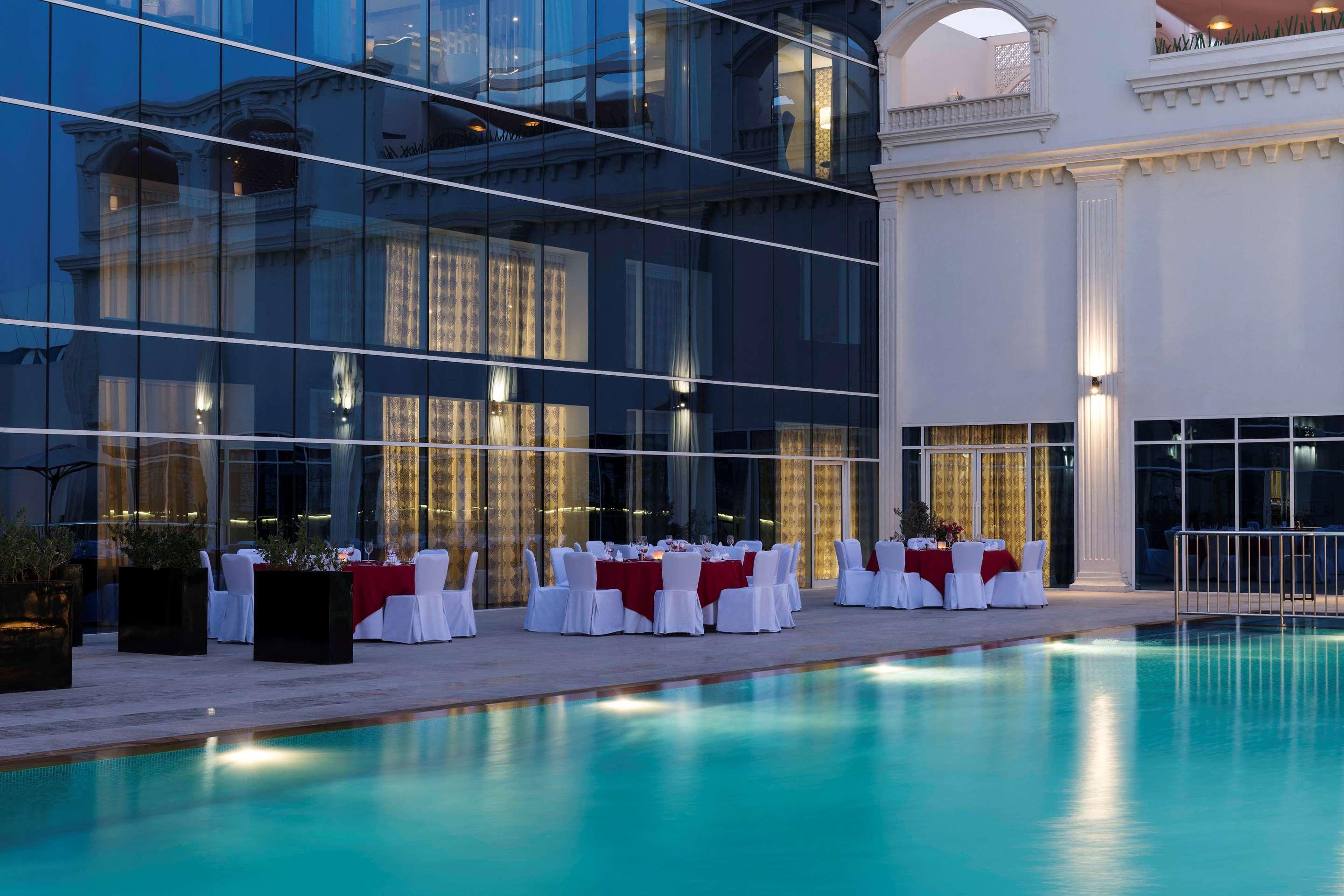 Why You Should Go There
At Radisson Blu Hotel Ajman guests are assured of 5-satr treatment from the moment they arrive until they check out again. The accommodation is outstanding and classy and features beautiful rooms with several modern conveniences. The amenities that guests are offered, ensure that they have a choice of what to do and where to go, whether they want to visit one of the attractions nearby, or whether they are keen enjoy the amenities inside Radisson Blu Hotel Ajman.
The choice of restaurants and eateries is impressive. Larder Restaurant is open for all-day dining and serves sumptuous breakfasts, tasty lunch menus and excellent dinners. The menu is à la carte and features Arabic, Indian and various international cuisines. Filini Restaurant offers authentic Italian fare and serves fresh antipasti, pasta and perfectly cooked steaks. At Jazz Lounge the guest is transported to a 1920s-style Gatsby environment, where carefully crafted cocktails are a highlight, and where tapas-style Arabian, Indian and Asian delicacies are a hit with visitors. There is still Mazaj Bar and Shisha Lounge for enjoying shisha and Arabian delicacies, and The Deck Pool Bar for fresh juices and gourmet burgers. Almas Café serves outstanding coffee and pastries.
The guest that enjoys a bit of pampering, should visit Radisson Blu Hotel Ajman's excellent Oorja Wellness Spa where treatments are tailored to suit the needs of the guest that wants to relax and is looking forward to being reenergized. The fitness centre helps guests stay in shape. A sparkling temperature-controlled swimming pool ensures that guests can relax and enjoy the surrounds. A variety of meeting and event spaces ensures that guests can host small, intimate sessions, or big conferences offering enough space for larger groups. The ballroom can also be booked, and features lovely views of the pool area. Radisson Blu Hotel Ajman also offers business facilities such as fax/photocopying services, free Wi-Fi and attentive front-desk and concierge services.
Accommodation
At Radisson Blu Hotel Ajman guests can expect to find beautiful décor and upscale facilities to make their stay so much more enjoyable. The 148 rooms and suites all feature flat-screen TVs, free Wi-Fi, and coffee and tea making facilities. Bathrooms are luxurious and modern and come with slippers, toiletries and hairdryers for guests to use.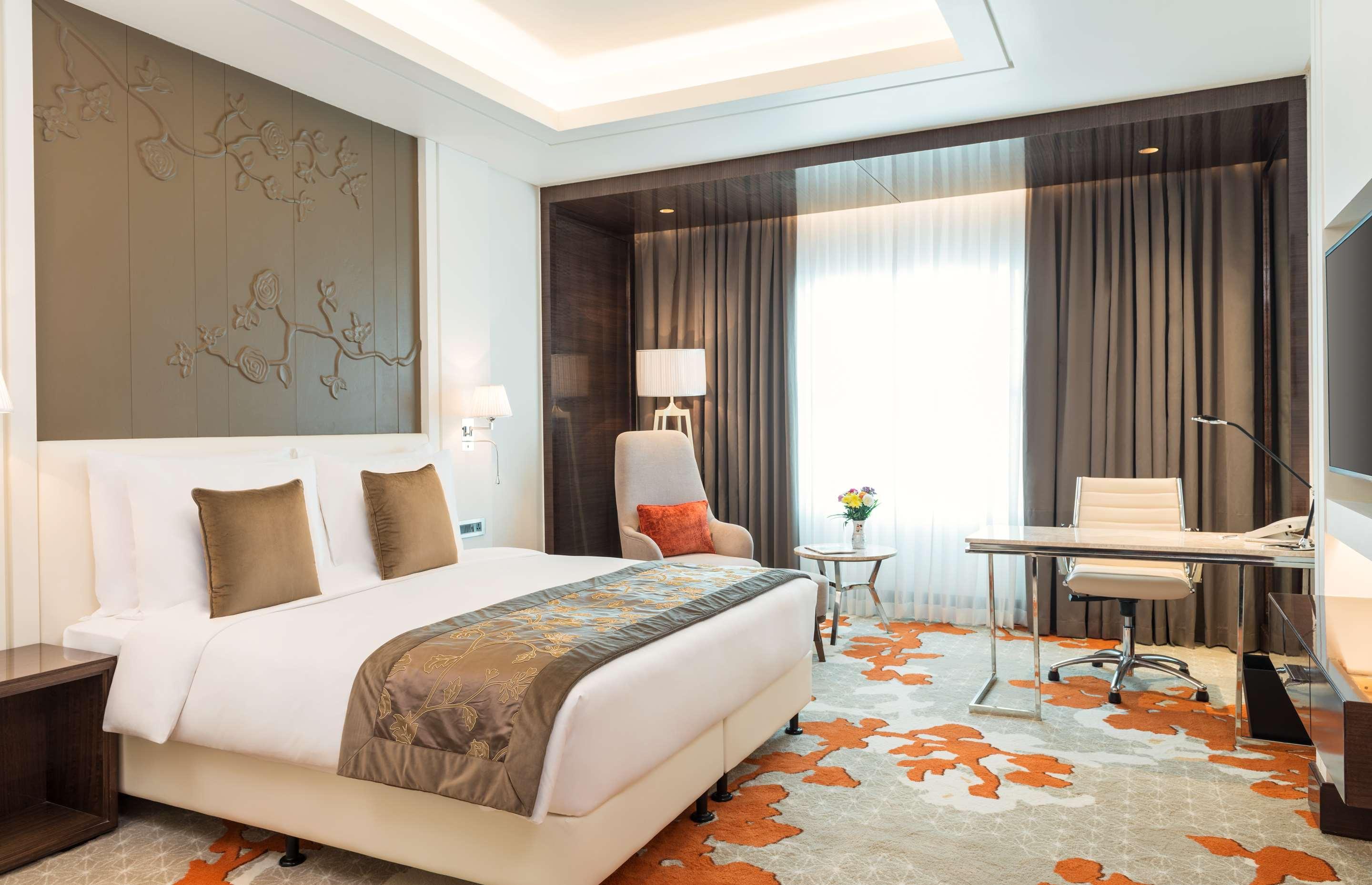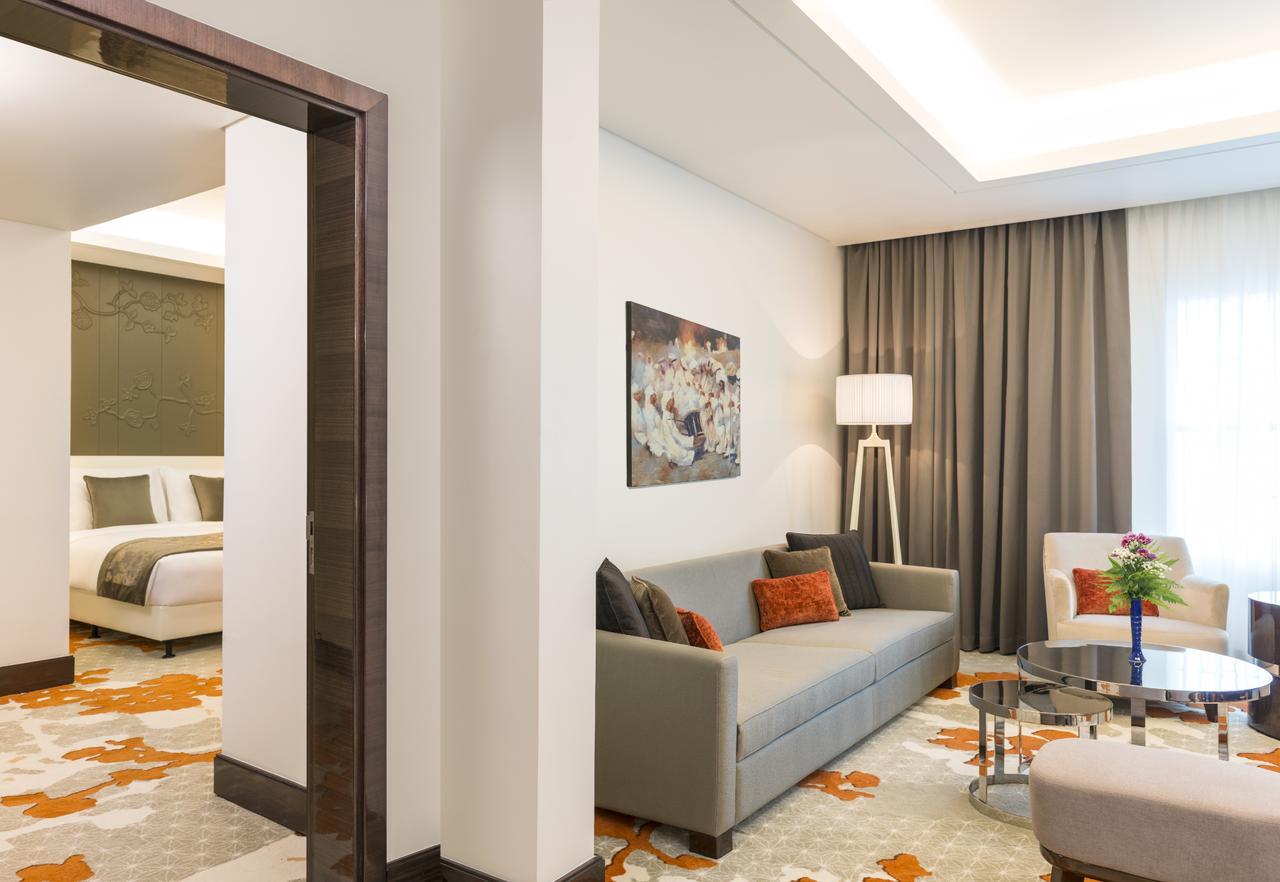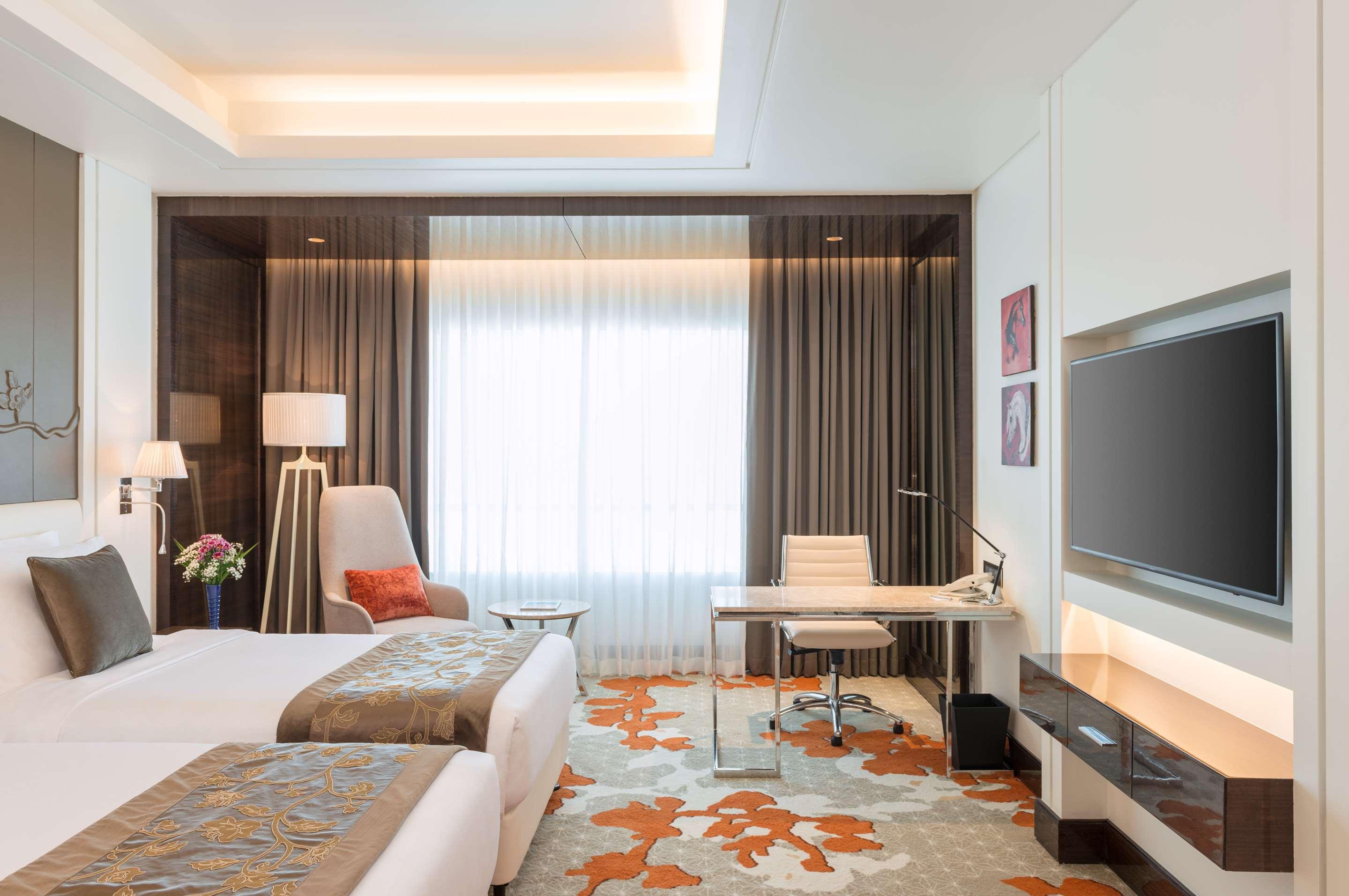 A choice of accommodation ensures that guests will find a suitable room or suite. Different room types include the Standard Room, the Executive Room with Lounge Access and the Superior Room. There also different suites, such as the suite ideal for a family, with interconnected rooms. Room service is available, and guests are offered currency exchange facilities.
Executive Club Lounge and Kids Club
Radisson Blu Hotel Ajman has a great Executive Club Lounge, but unfortunately there is no Kids Club.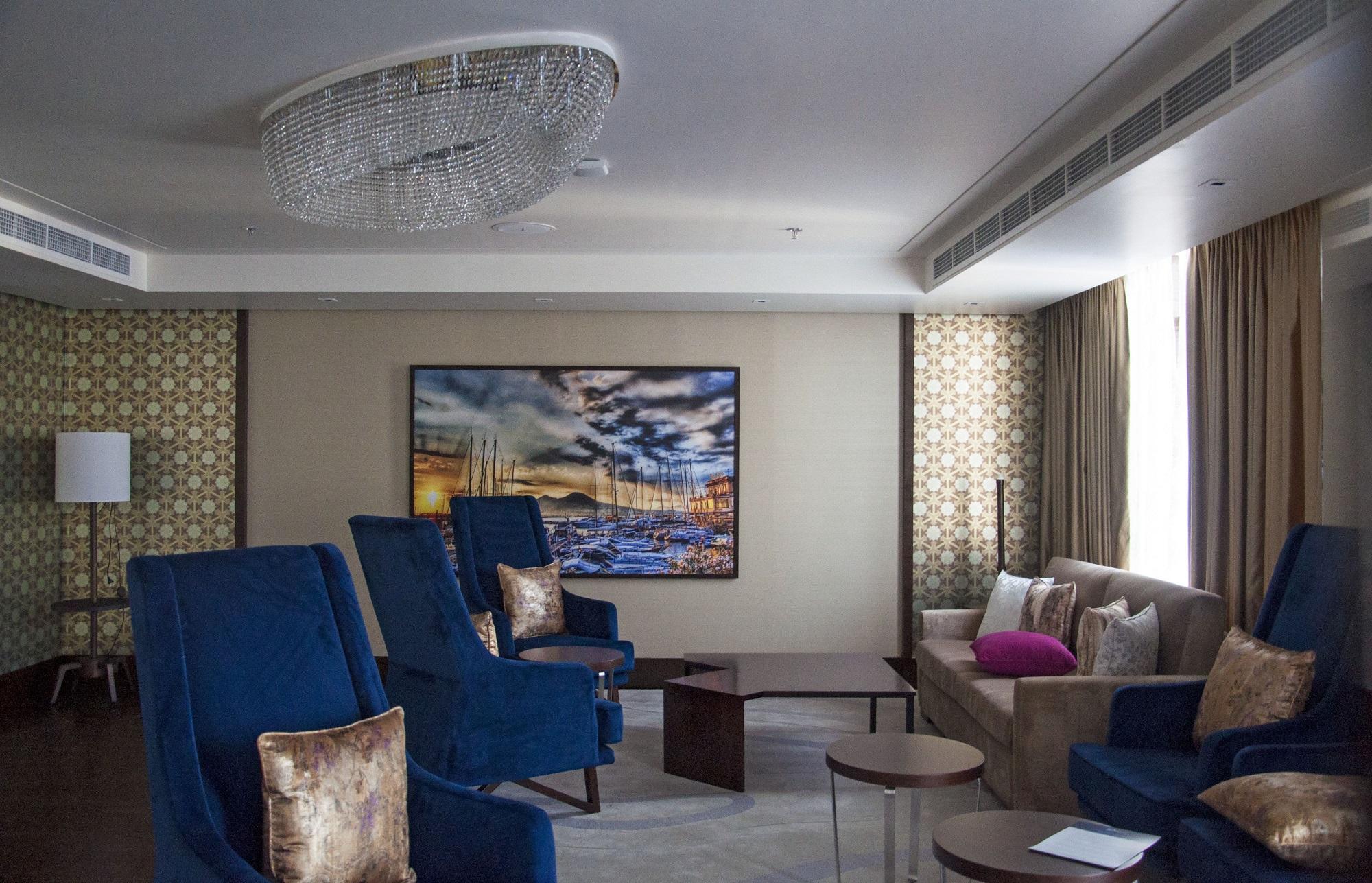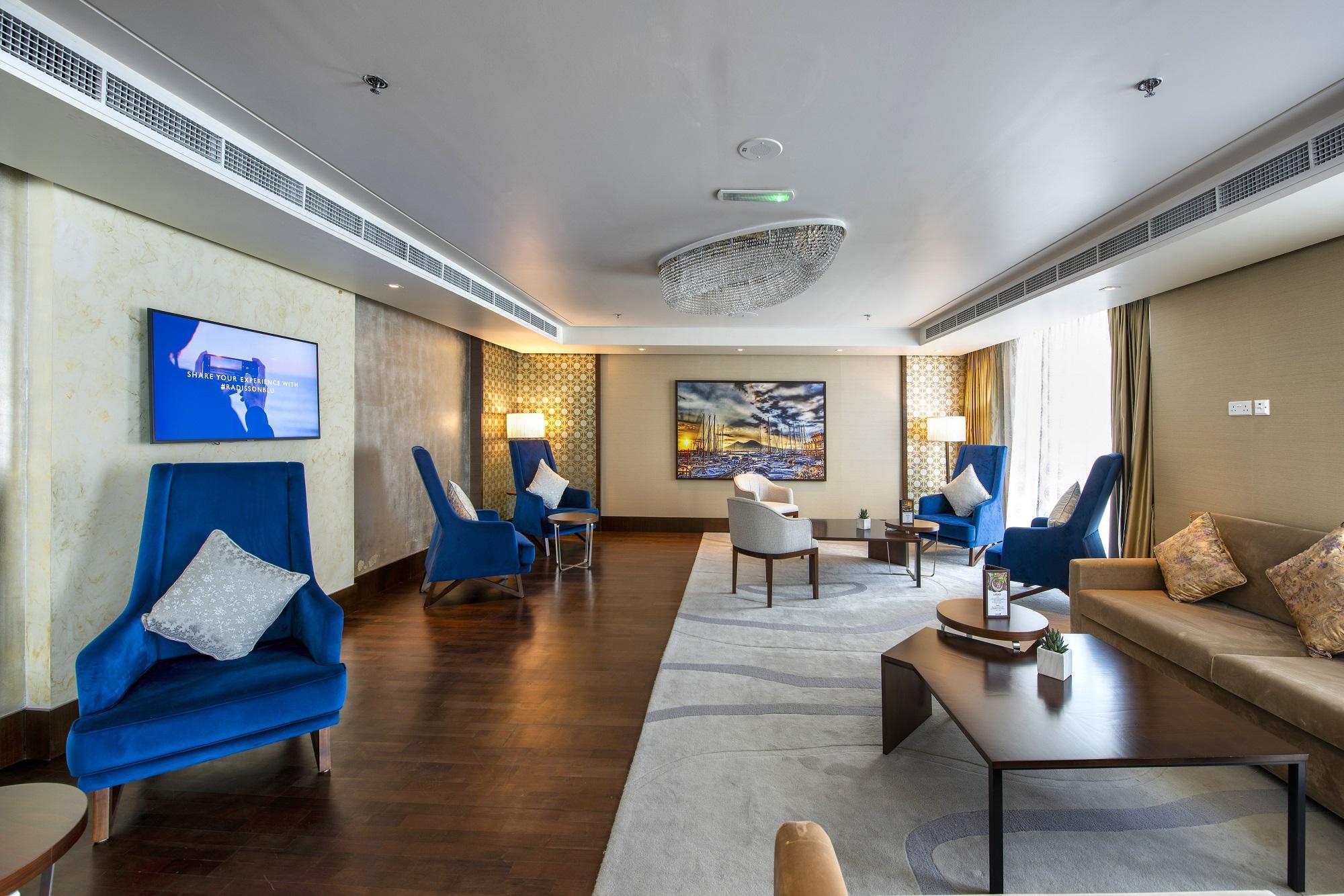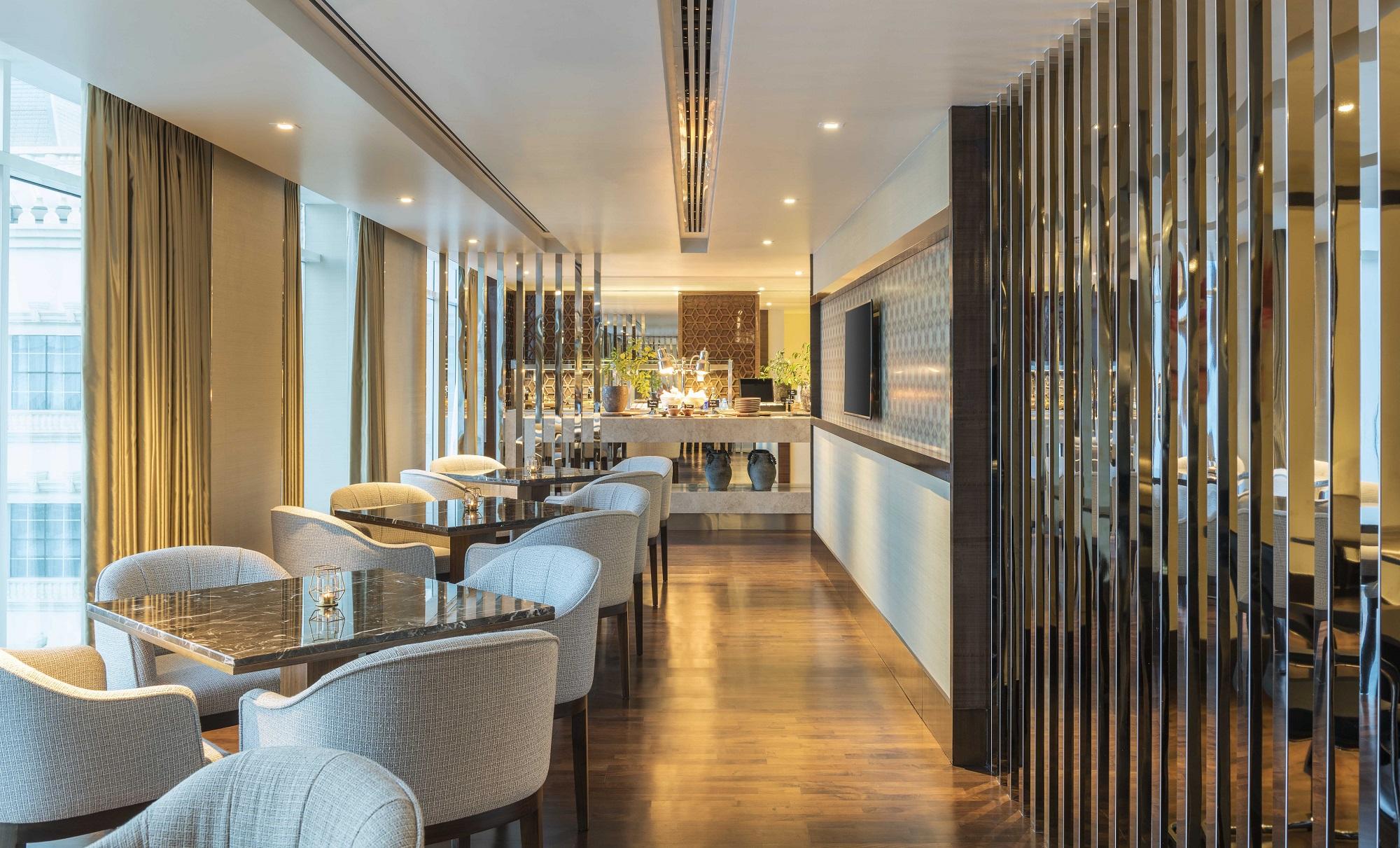 The Executive Club Lounge at Radisson Blu Hotel Ajman is situated on the 3rd floor and is open all hours of the day and night for coffee and other refreshments. You can read about their Executive Club Lounge by clicking on the button below:
Radisson Blu Hotel Ajman Executive Club Lounge