The Bradie Kids Club at Beach Rotana opens daily from 10am to 7pm, catering to children aged four to twelve years of age. The Kids Club offers supervision to children, enabling parents to enjoy the adult amenities and facilities this hotel has to offer.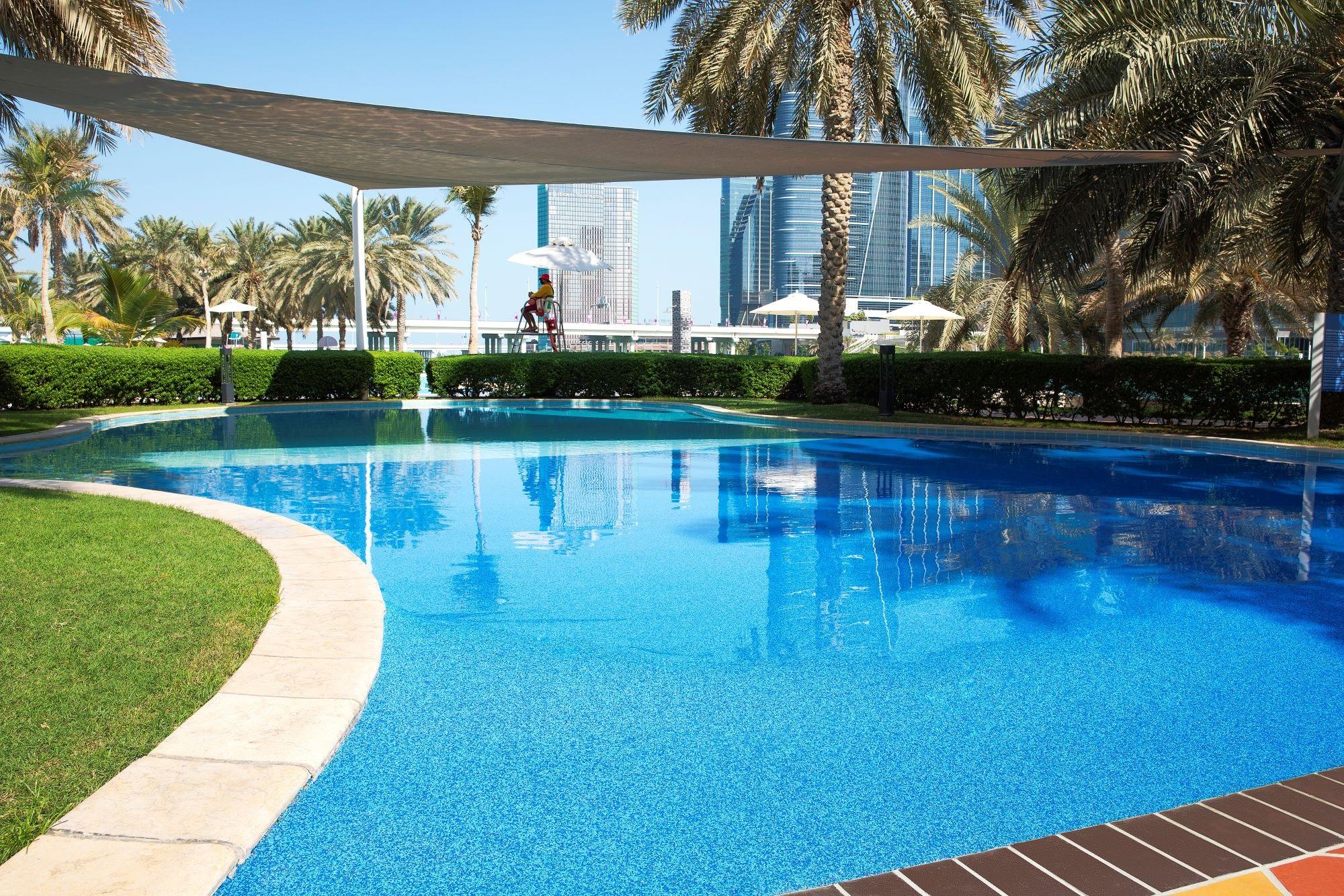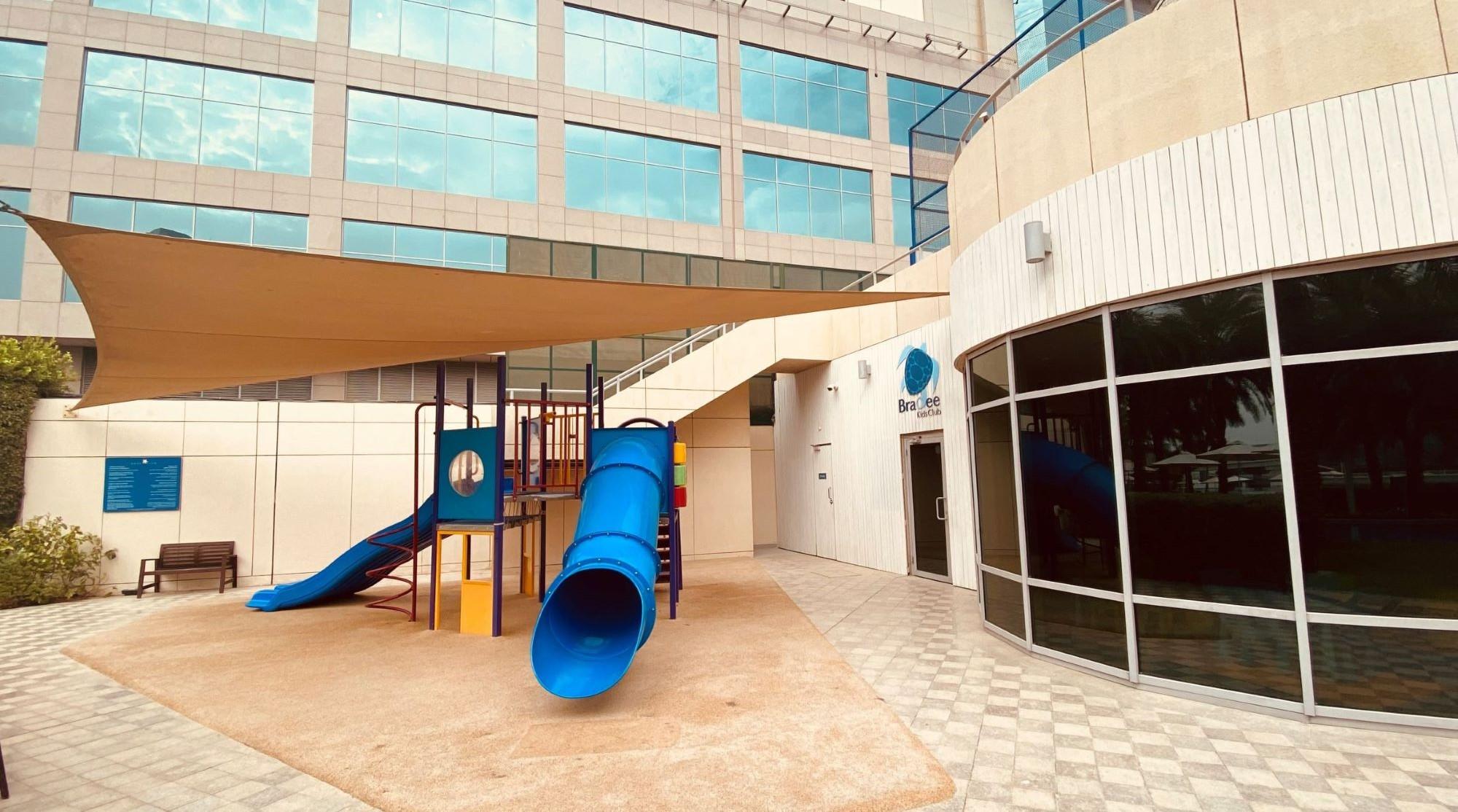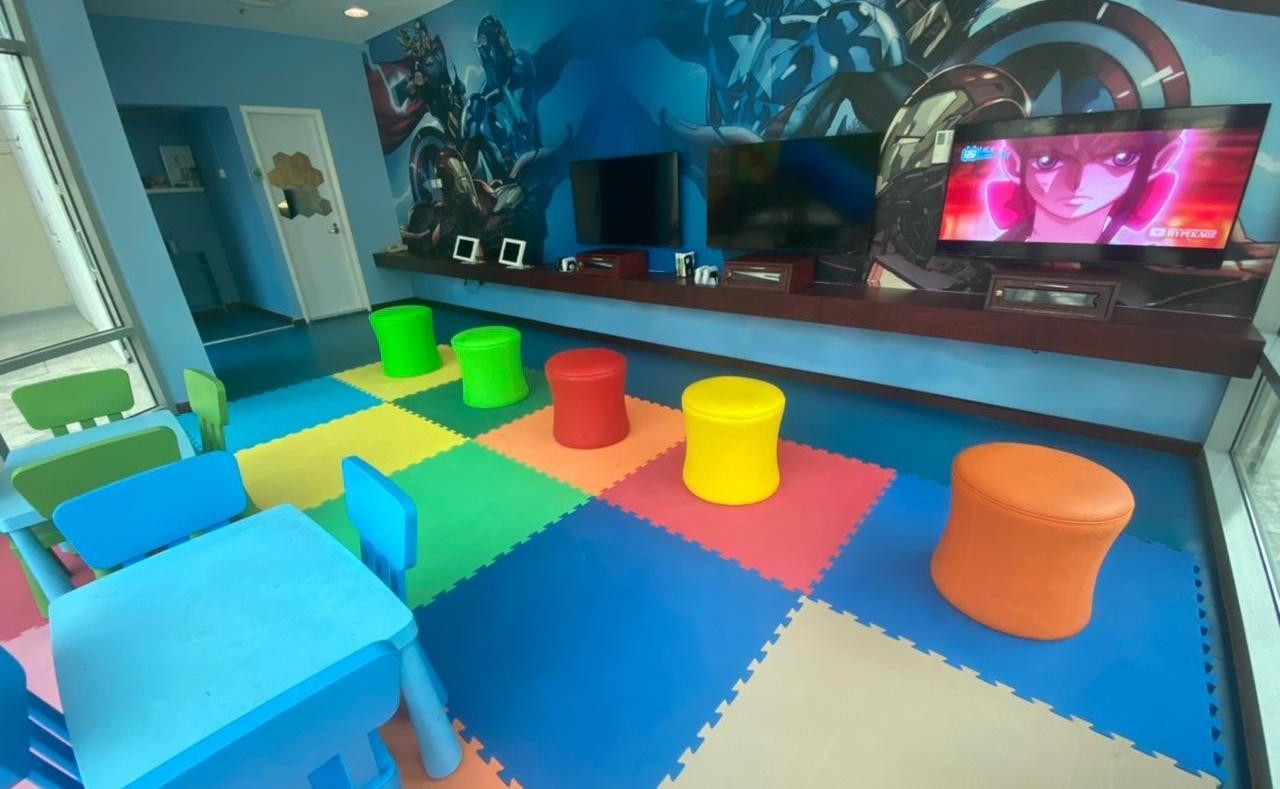 Small Kids Club, Brimming with Engagement, Excitement and Fun
This Kids Club is smaller than the other kids clubs in the area, but it does not disappoint and children enjoy their time in this bright, colourful and open space. Offering both indoor and outdoor spaces, the kids club is a place where children can learn, play and make new friends with other children their own age who are also staying at this luxurious hotel. Bradie Kids Club offers a full selection of games, toys, arts and crafts and gaming stations, keeping younger guests occupied during their stay.
It is easy to find the kids club, which is directly opposite the swimming pool, offering daily fun, engagement and learning. Children can use the Playstation gaming stations, Ipads and Wii games, where the televisions are lined up and provide comfortable seating. Two kids club supervisors are on hand at all times, ensuring the children remain safe. The Bradie Kids Club at Beach Rotana caters to children aged two to twelve years, catering to eight children at a time for an hour and a half each day. Children are also welcome to take part in the regularly changing scheduled activities, keeping them engaged and entertained. This includes arts and crafts, outdoor play and more.
Age Appropriate Games, Toys and Activities
The Kids Club at Beach Rotana is bright and spacious, brimming with colourful carpets, walls, tables and chairs. Along the one wall is televisions and iPads with comfortable seating, along with gaming stations, where children can play games. The floor to ceiling windows ensure an abundance of light in the air conditioned space, away from the sun and heat of Abu Dhabi. Toys, games and a full range of changing activities are age appropriate, ensuring children learn, are engaged and have fun during their time in the Kids Club.
The outdoor area offers a shaded climbing frame with slides and ladders, keeping the children active and out of the hot sun. The experienced and attentive Kids Club team are on hand to supervise the children at all times, ensuring that they remain safe, which enables parents to leave their children in their care with confidence. Some children have made great friendships at this club, meeting other younger guests their own age. In addition to this, the Kids Club also offers a Summer Camp, during the summer school holidays at an additional fee, which offers a full range of daily activities, which ensures children are supervised and have fun during their stay.