It's no secret that the charming streets of London call to us all, and visiting the heart of Europe is definitely something everyone needs to do at least once in their life. Rest assured that you will definitely not be bored on a trip to London, but with the sheer number of things to do and see here, you may have a bit of trouble shortening your list. Fear not, as this next list will ensure you will be able to hit all the best spots in London.
The London Eye
Unsurprisingly, one of the most iconic London attractions that you cannot miss is the London Eye, and it's safe to say that this is one of the world's most iconic landmarks. The London Eye was built in 2000, and since then, it has become one of the most popular attractions in London that usually has queues lined up. Not to worry, for a bit extra you can buy a skip the queue ticket, but either way this has to be on your London itinerary. The glass capsule you will be in rises up to a stunning 135 meters in the air, and this ride truly provides unforgettable views of London that will ensure your trip is one of a lifetime! This is a splendid way to spend an afternoon in London, and the ride itself lasts about 30 minutes, but even with a fear of heights, the London Eye is something you will regret not experiencing.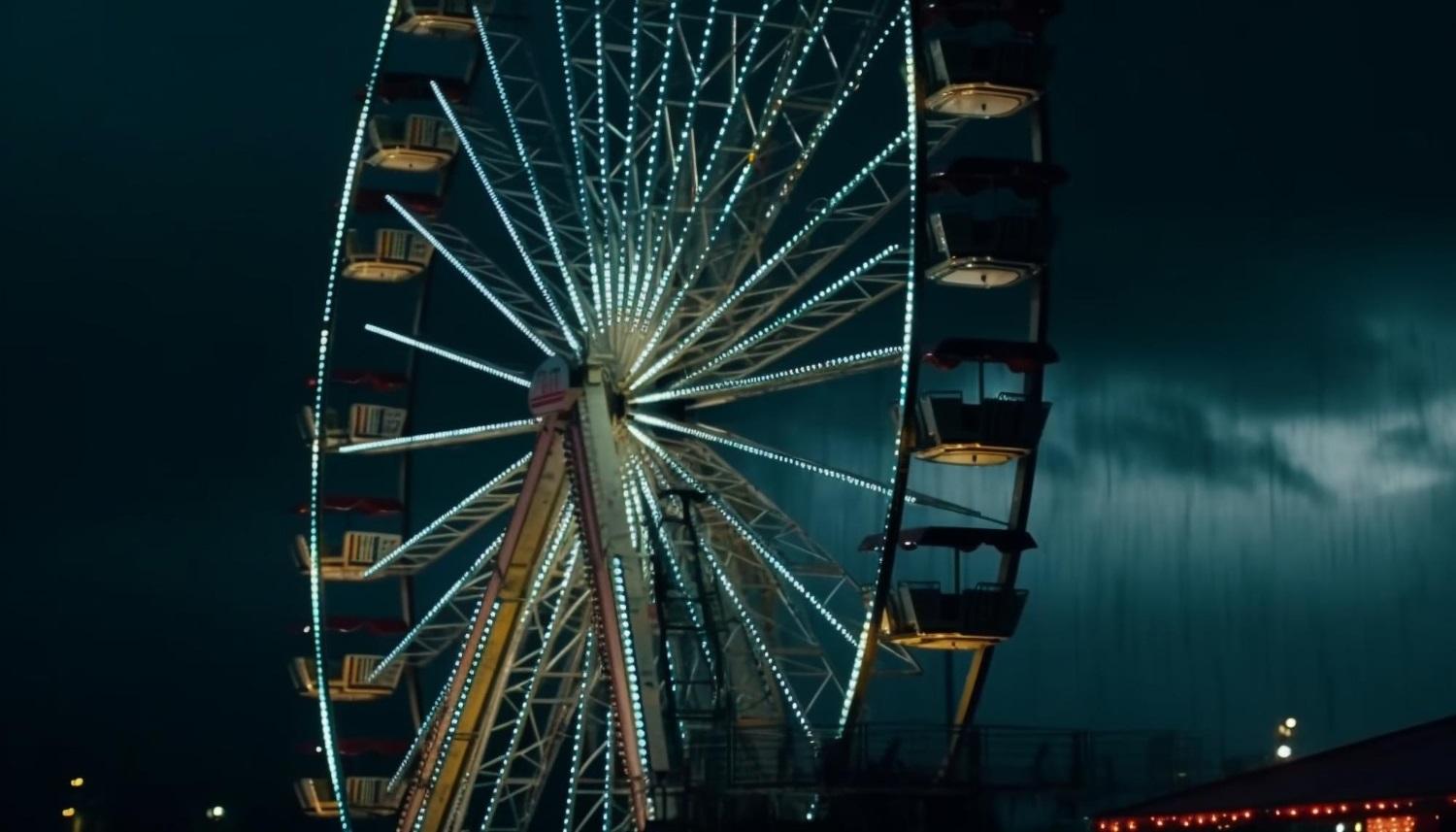 Image: The Beauty of The Ferris Wheel Lit Up at Night and this Unmissable View
Harry Potter Tour
This next one is definitely for movie fans, and the Harry Potter tour at Warner Bros in London is definitely an experience you will never forget. Climb aboard the train at the 9 ¾ platform and get ready for a journey into the magical world of Hogwarts. Tickets here should be booked in advance, but for anyone who has ever wished that they could experience Hogwarts in real life, this is a stop in London that you cannot miss. This is the perfect activity for anyone who wants to see a behind the scenes look at some of the most iconic movies ever, and what can be better than wandering through the places you've only seen in a fantasy world like the Great Hall and the Hogwarts castle. When planning a trip to London, it's safe to say that the Harry Potter experience will be something that everyone loves, so be sure to add this to your London bucket list as well!
Westminster Abbey
Getting to yet another London landmark that is incredibly famous, we have Westminster Abbey, a must see for everyone who visits the lovely city of London. Westminster Abbey has been a remarkable part of London's history since the 7th century, and this is perhaps one of the best places to go if you want to soak up the history and culture of London. In the many years that Westminster Abbey has been standing, it's seen a number of burials, coronations and royal weddings where history was made, and this is the perfect stop to add on your London itinerary for the culture vulture in the group!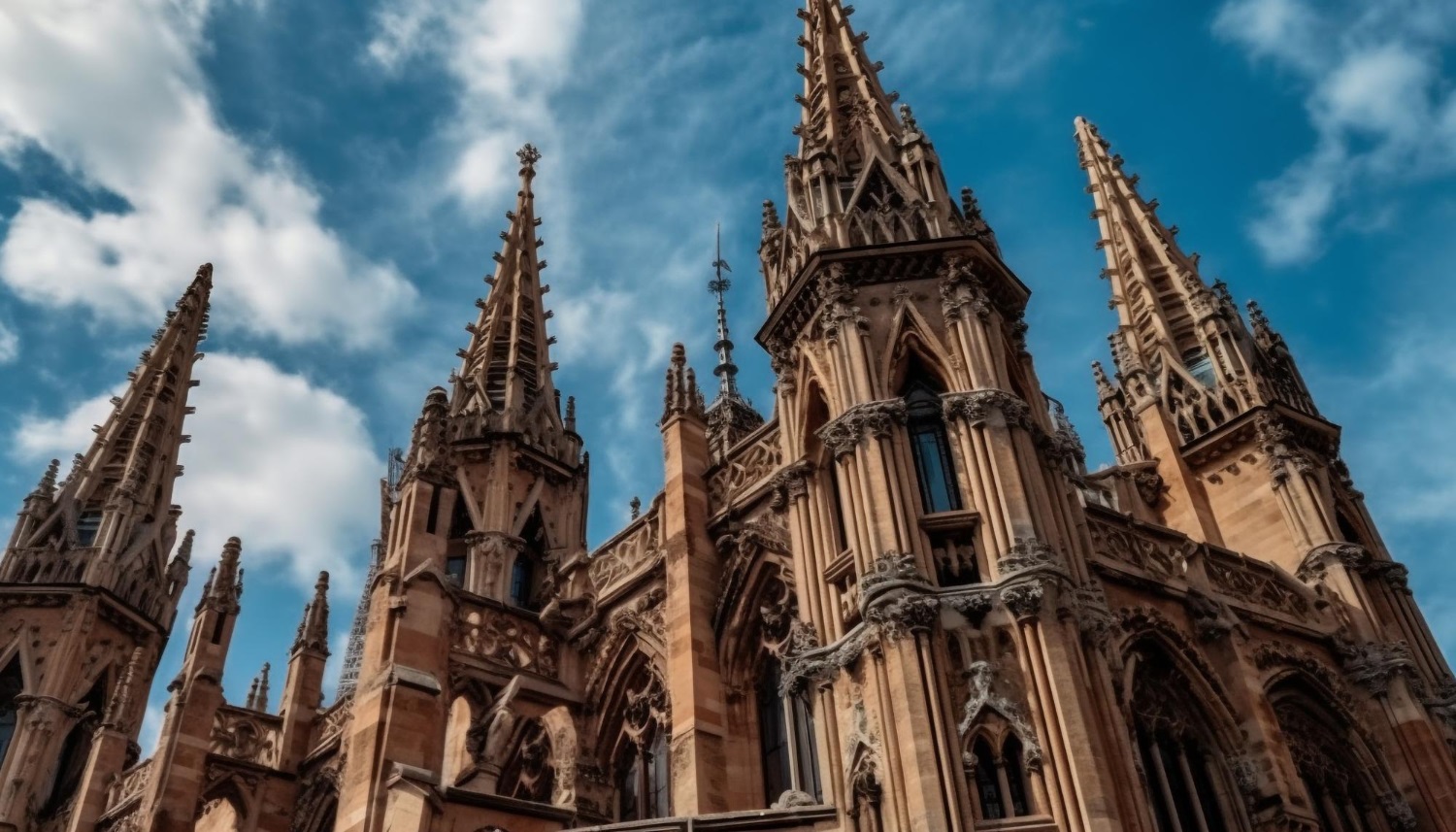 Image: The Stunning Architecture of Westminster Abbey That Needs to be Seen from Up Close
The London Dungeon
Next up is a London attraction for those who are after a bit more of a thrill. The London Dungeons are a great way to go down into the history of London but do be sure that you aren't claustrophobic before signing up for this tour. If you dare enter though, you will be walking through the age-old dungeons of London and experience a thousand years of history right before your eyes. London has a past filled with both prosperous and dark, somber times, and for anyone who wants to get a glimpse into what happened in this very city over the span of hundreds of years, booking a tour through the London Dungeons is highly recommended. Be sure to pack your nerves of steel, but this is guaranteed to be an experience you will never forget.
The Kew Gardens
It's important not to spend all your time indoors, since London, on the days that it's not pouring, offers a beautiful natural wonder known as the Kew Gardens or the Royal Botanic Gardens. You will find this beautiful garden on the south banks of the river Thames, and rest assured that the 300-acre expanse will be the ideal place to come and take a relaxing stroll. The gardens were planted all the way back in 1759, and now this is one of the most impressive and stunning sights in all of London. You may also catch musical and cultural performances when visiting, since Kew Gardens are host to many events throughout the year. If you find yourself with an unexpected sunshine day while in London, be sure to take a much-needed break in nature in the stunning Kew Gardens.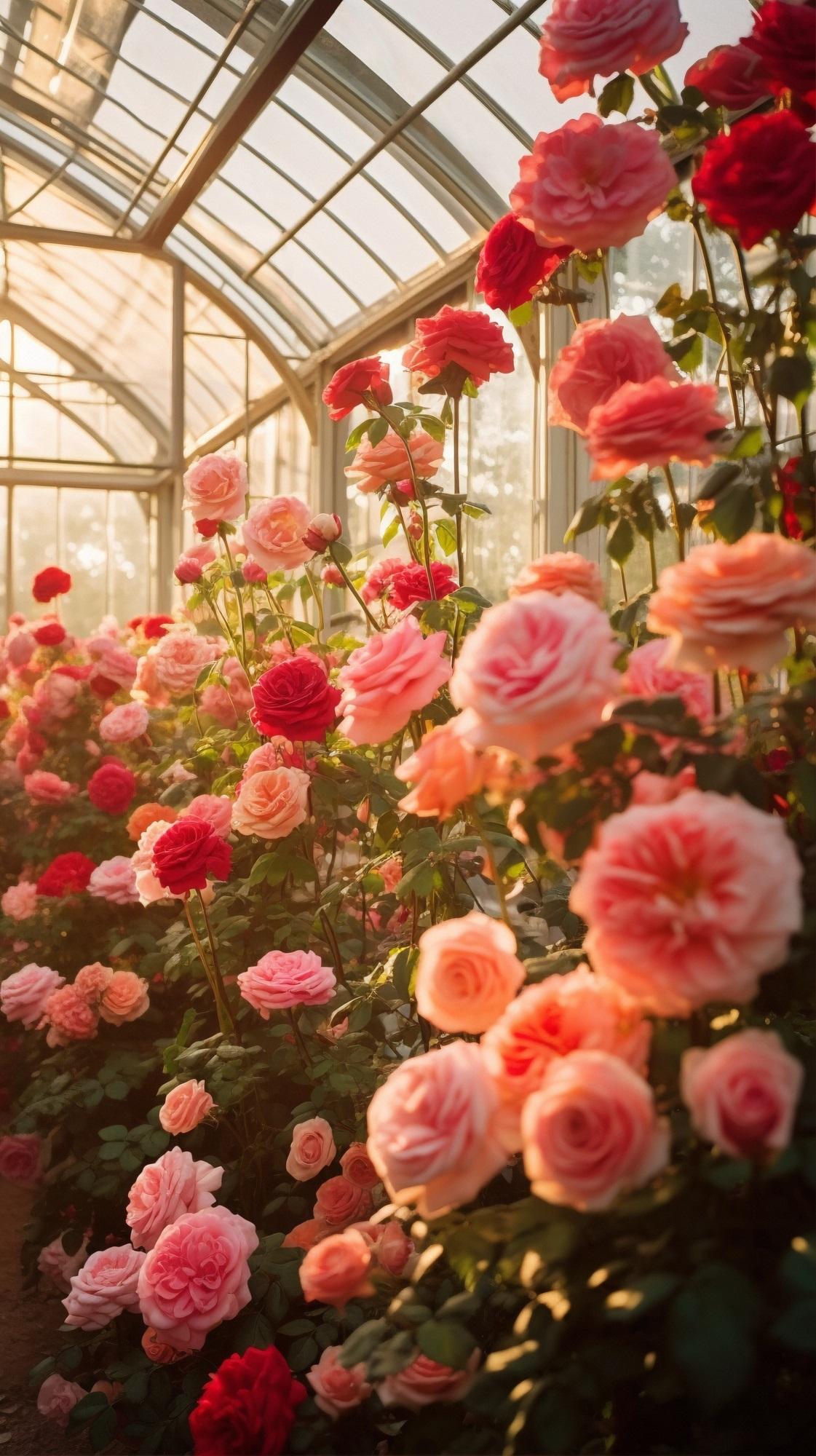 Image: Enjoy the Stunning Blooming Flowers at these Gardens
Big Ben
When you think of London, Big Ben is very likely one of the first images that pop up, and this is why seeing this iconic landmark is something you cannot miss out on when in London. Standing at an impressive 97 meters tall, this giant clock tower can be seen in a lot of spots in London, and nothing will make you feel like being in London as much as posing next the Big Ben. The Big Ben is the time signal of BBC Radio, but it has become known as the most integral and well-known sights of London, and you definitely cannot go home without a photo with the Big Ben when visiting London.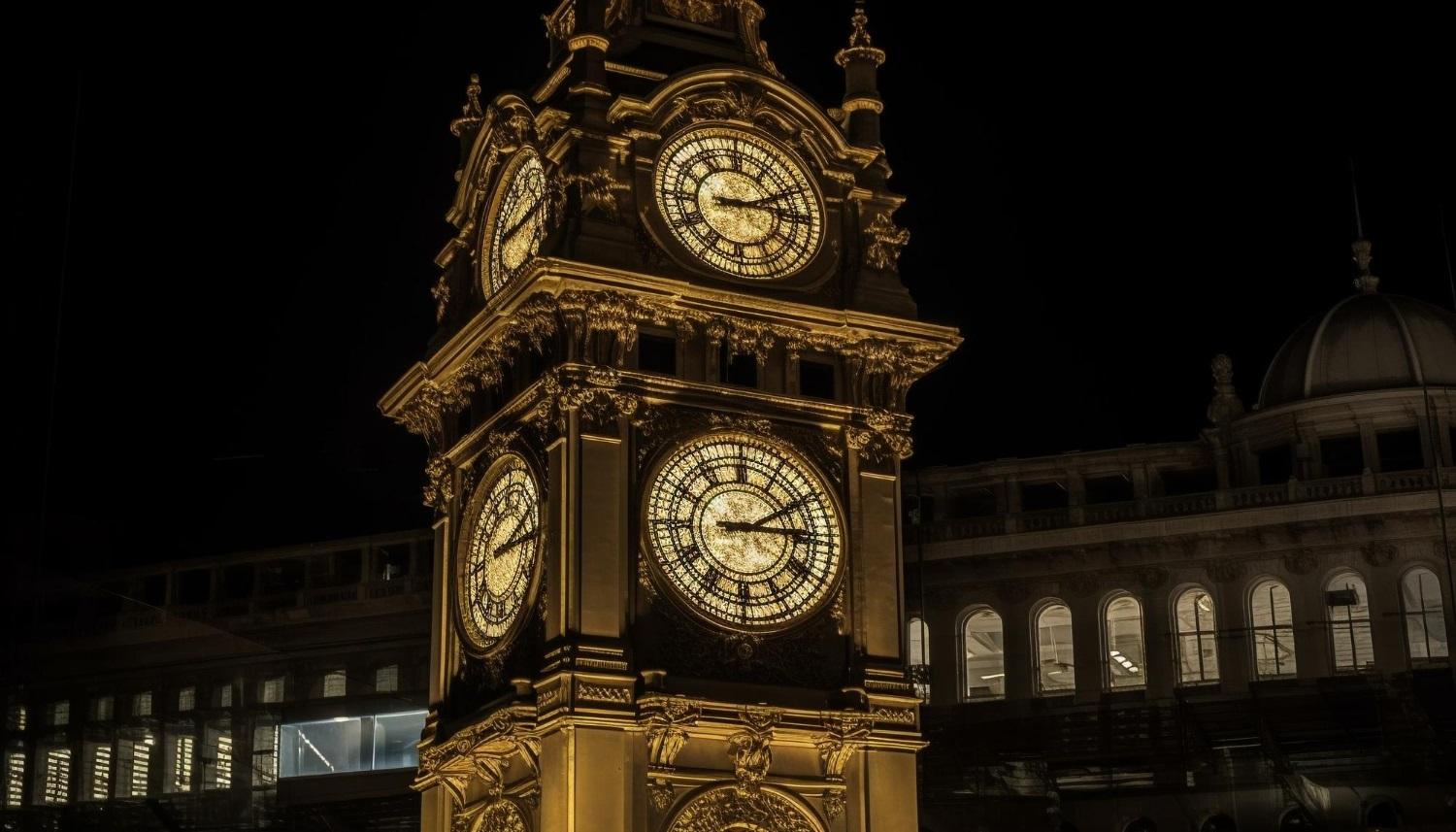 Image: The Iconic Big Ben at Night and This Outstanding View
Cloud Cable Car
We have to include some modern attractions in London as well, and as far as seeing the city from a unique perspective, the IFS Cloud Cable Car might just be the best way to do it. A ride in this cable car lasts anywhere from 5 to 10 minutes but rest assured that the incredible views gliding high above London will be unlike anything else you have ever seen. There are constantly cable cars departing, so simply hop on and enjoy the shining city beneath you. Since the view of London is vastly different at night and day, you'd definitely want to ride this cable car at both times, and each of the views is guaranteed to blow your mind.
Sea Life
Who doesn't love an aquarium, right? Well, if you do, adding Sea Life to your London list will be a must. This huge marine park allows you to see a glimpse at the deep blue sea. Spot up to 400 different species of sharks, stingrays, moray eels and fish here, Sea Life in London even lets you admire stunning green sea turtles, and if you have the nerve, you can attempt the harrowing shark walk. Adding this lovely attraction to your London list is a no-brainer, and absolutely everyone in the family is bound to love the experience.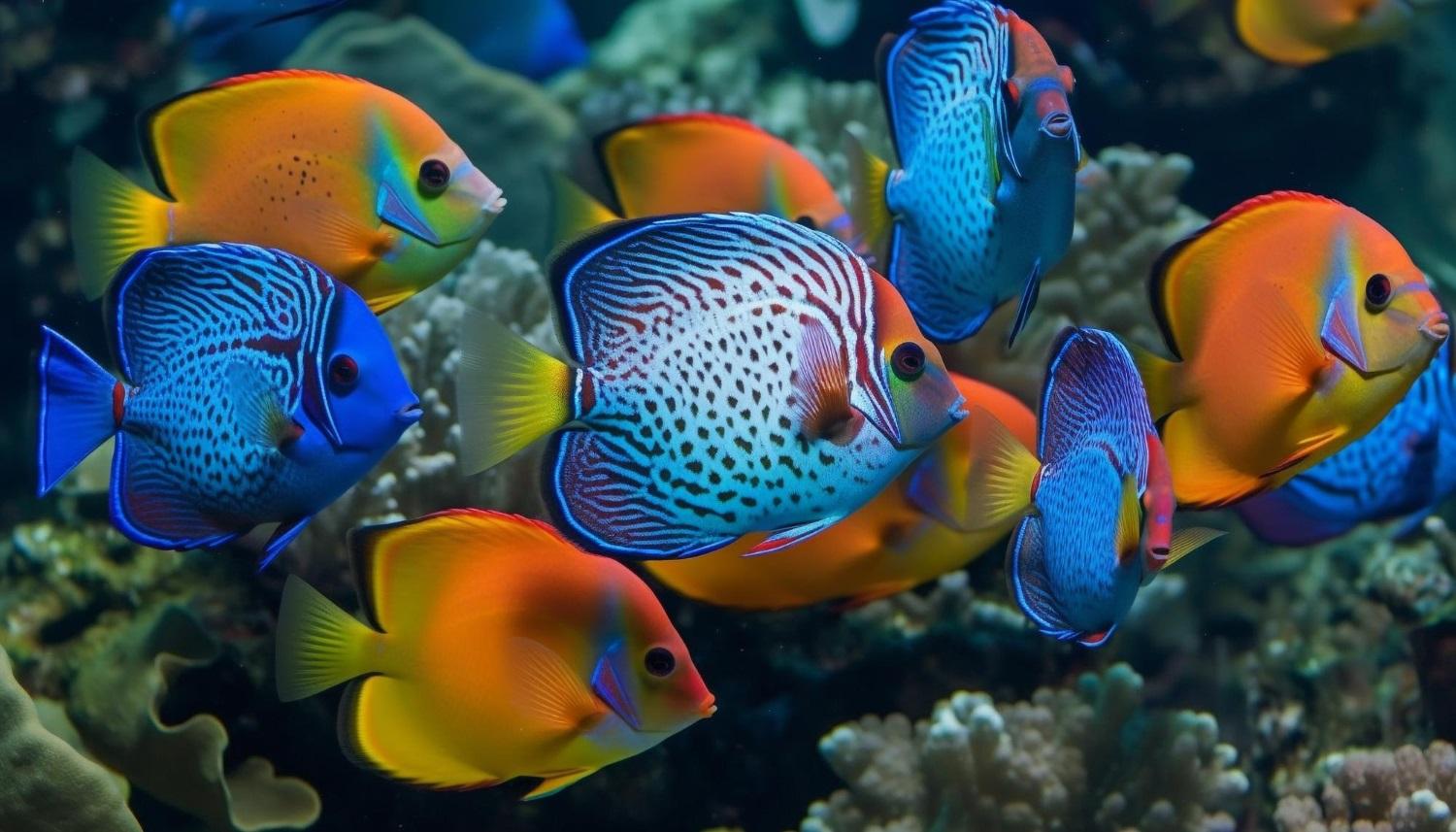 Image: Enjoy Seeing Colourful Tropical Fish and Marine Life at the London Sea Life Aquarium
London is a never-ending wonder, and from food markets to expansive natural parks, there is something in this city that absolutely everyone will fall in love with. It's good to leave a fair amount of time up to exploration, but when you add these few stops to your London itinerary, your holiday is guaranteed to be one you will never forget.